One of the best parts about living in London, is the sheer mass level of diversity that sits within the helm of our pathways. Despite the controversial beliefs of our recent political choices, our cities diversity gives us the joys of enjoying the finer things in life in particular, the foods of the world.
Brunch is a delicacy we enjoy very rarely on Team Maketh, but when you put pie in the mix like the guys at Petit Pois bistro have, you'll have us there with bells on.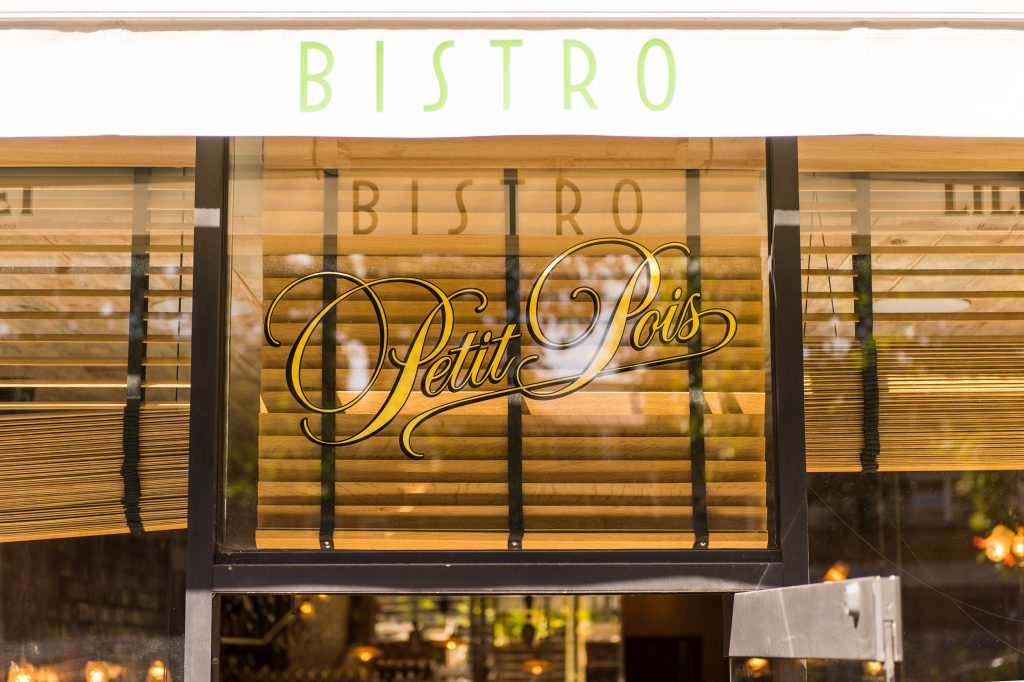 Hoxton Square is home to the ever so cool Petit Pois bistro, where you can first hand enjoy their take on a Sunday lunch. Petit Pois Bistro's dish of choice is their beef bourguignon which will fill your hearts as well as your stomachs we can assure you. Made to be shared among friends the beef bourguignon is the perfect way to enjoy that lazy Sunday afternoon, washed down with a bottle of delicious red wine to feast your palate.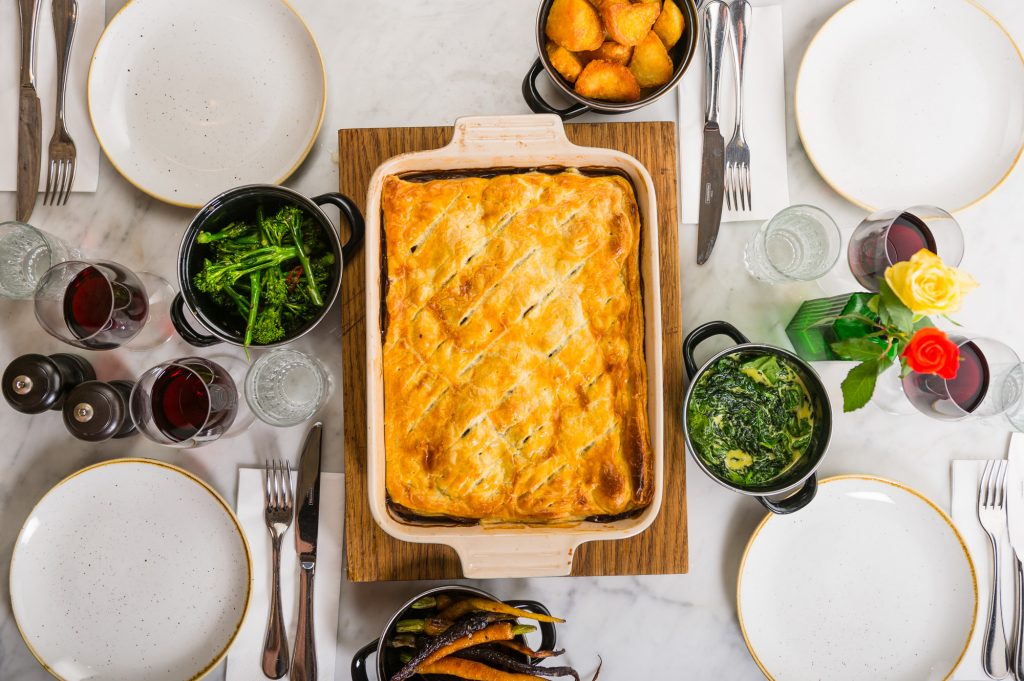 Now the juicy seducing part can finally commence. Petit Pois' Beef Bourguignon is something best appreciated with a little time and love, as it is slow cooked using the finest meats from the skilled Nathan Mills of the Butchery, in Bermondsey. Apply some delicious red wine, with mushrooms, shallots and thyme, along with 4 hours of slow cooking and the succulent core of the beef bourguignon will begin to take its form.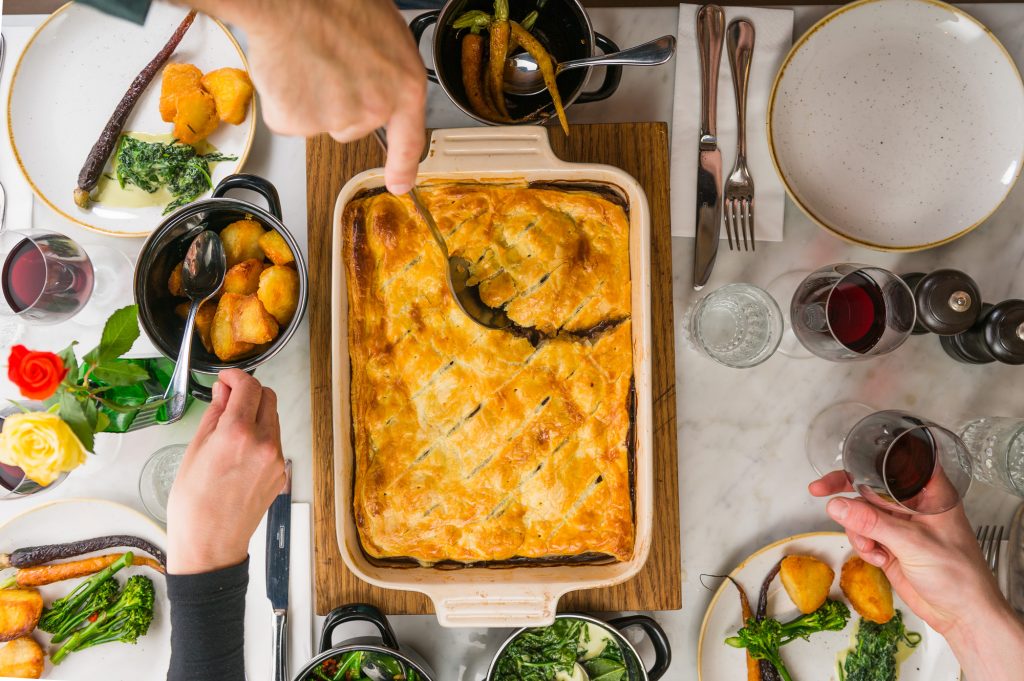 Once its transformation is complete from mere individual ingredients, to an outstanding and robust formula for food excellence, it's time to close the hood with a bonnet rich buttery puff pastry. A puff pastry that somewhat resembles the softness of the clouds in the sky, will have you in awe as you take that first dive into its intentionally vulnerable centre.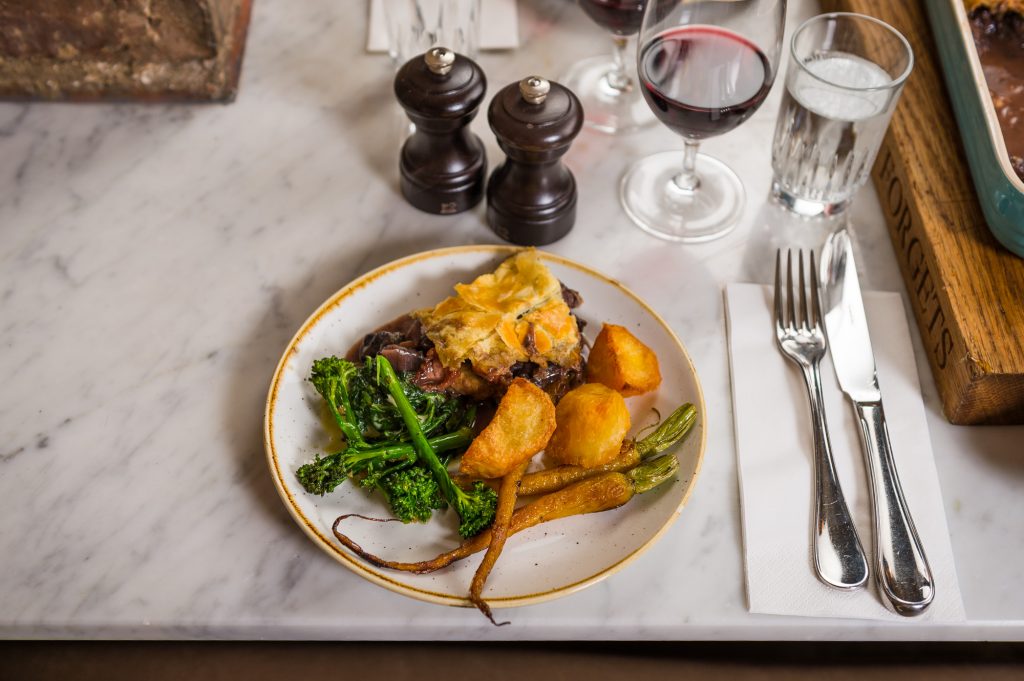 There's a multitude of exquisite dishes on Petit Pois' fabulously curated menu all at some point, worth sinking your teeth into in a collection of visits (the food is that good we guarantee you're going to be making a return).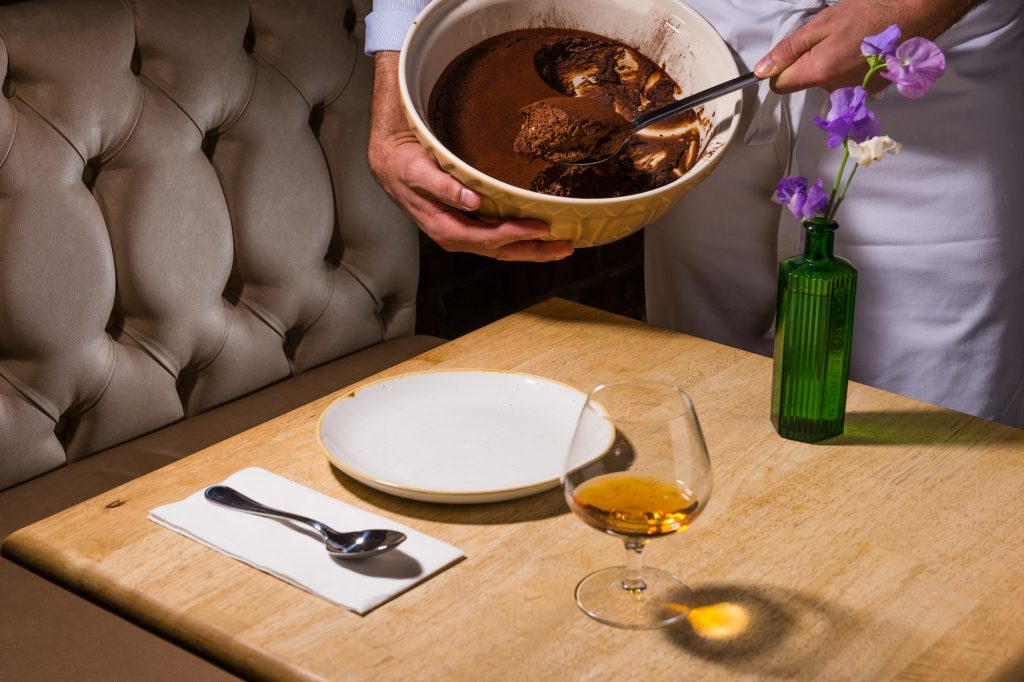 But the pièce de résistance of our new love Petit Pois, will really set your eyes, palate and mind into the next level of euphoria, manifested in the shape of their delicately mastered chocolate mousse. But please don't let my uncreative use of the word chocolate mousse break your heart. This is a mousse like we've never experienced before.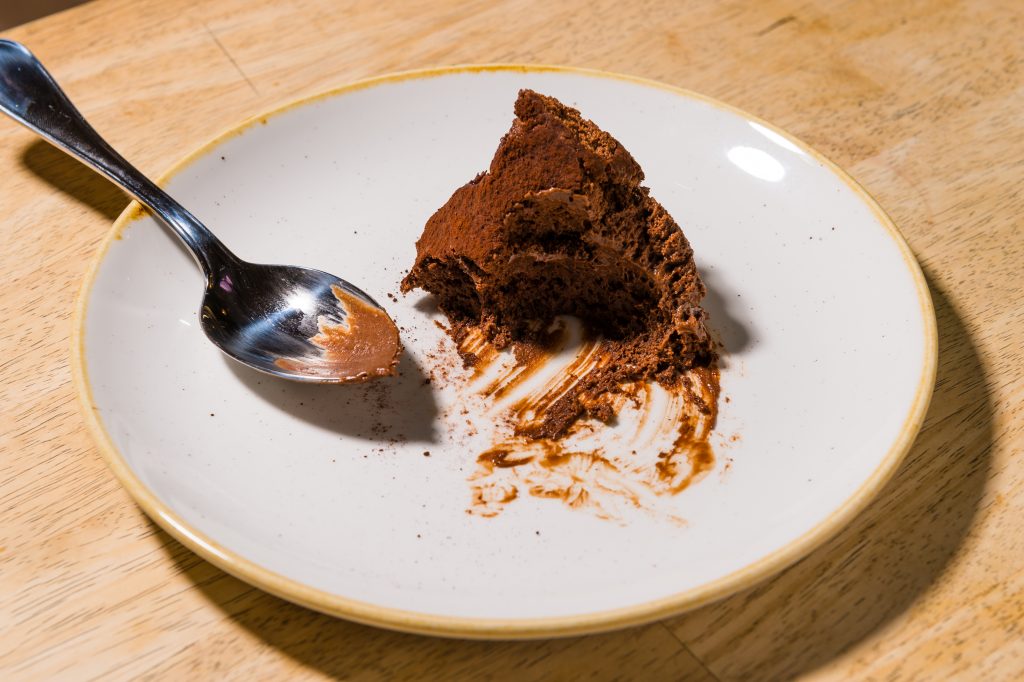 Glazed lightly with fresh ground cocoa, Petit Pois mousse swoops into your table presented in a mixing bowl, which at first may draw assumption that it half baked (excuse the pun). But in nostalgic reality, gives you that real homely feel you so rightly deserve on an evening with friends and loved ones. Portion control is all a matter of perspective and Petit Pois will encourage that, given the fact you're eating from a mixing bowl layout. But we urge all to bow deeply with your spoon, take your first explosive gulp, then sit back and melt into your ultimate state of calm. This is a mousse so incredible that it makes listening to classical music seem like a 12 hour session of Metallica.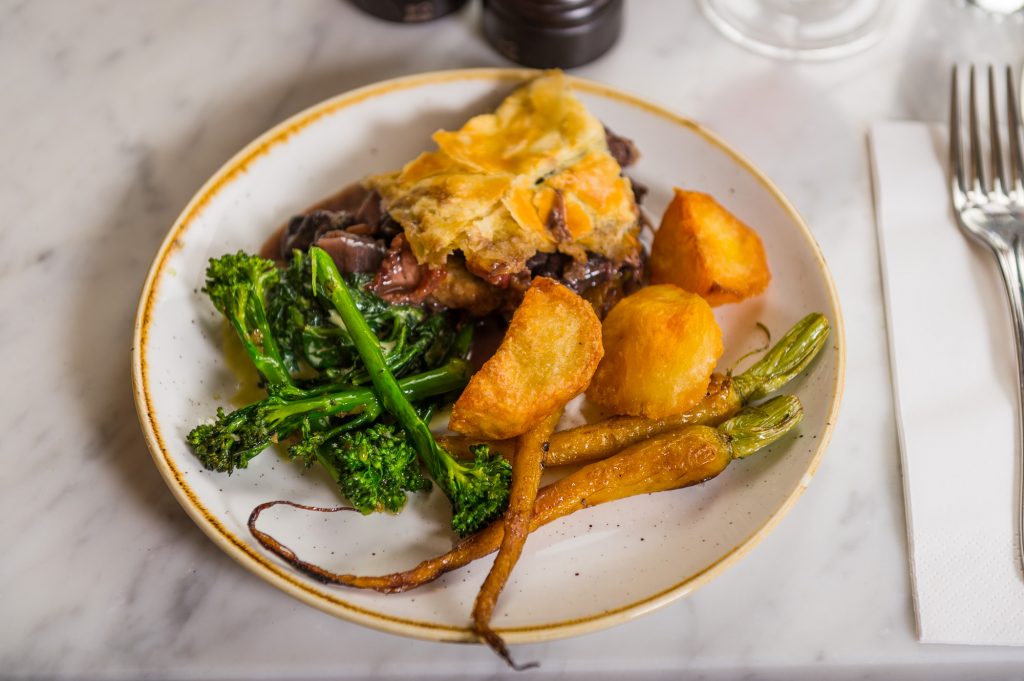 A three course meal will set you back £30 per head but given the level of food and service coming your way, you won't even miss it. Weekend brunch is served from 10am – 3pm Saturday and Sunday which is music to the ears of those who like us, like to take our sweet time.
So please we urge you to take a ride down to Hoxton Square, to rest your weary legs at the Petit Pois bistro, where your empty stomachs loud cry for solace will soon be heard with warm dining ears.
Photo Credit: Addie Chinn