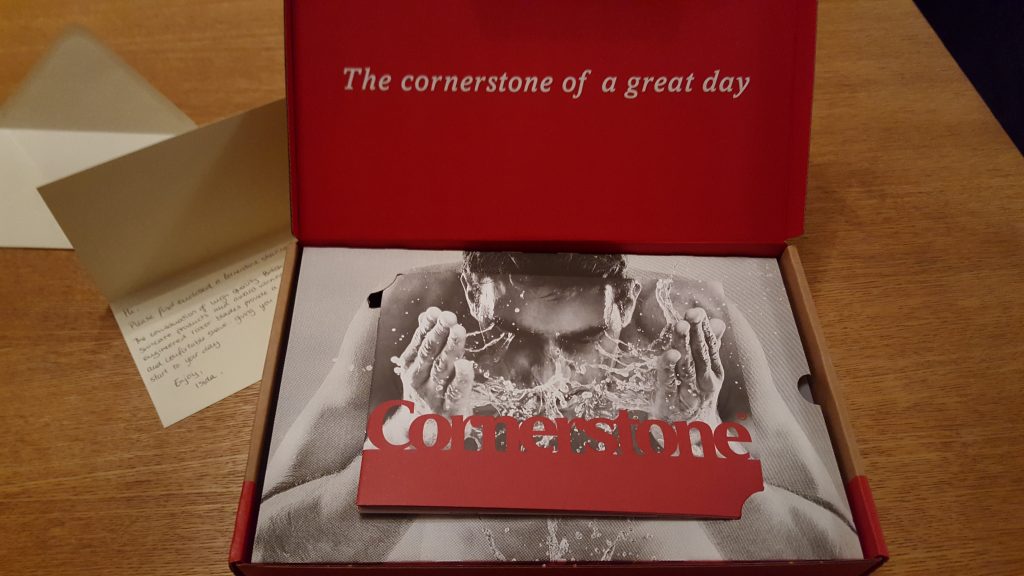 I have been enjoying using a single blade safety razor of late, however the nice people over at 
Cornerstone
sent me one of their subscription boxes to try and convince me of the merits of their products. And they have certainly done that.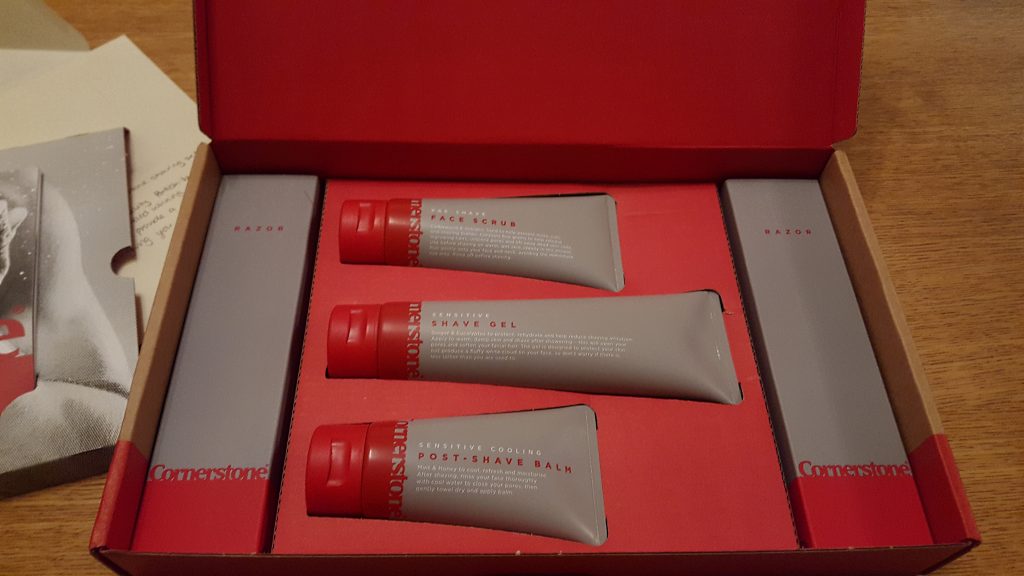 In the starter box I got a razor, which you can personalise with your initials, spare cartridges, face
scrub, shave gel and after shave balm. The presentation is really nice and adds to a good quality
feel. Also included is a booklet detailing the products and the best shaving practice. Furthermore
there was a magazine, 15 minutes, which was a nice touch and interesting read.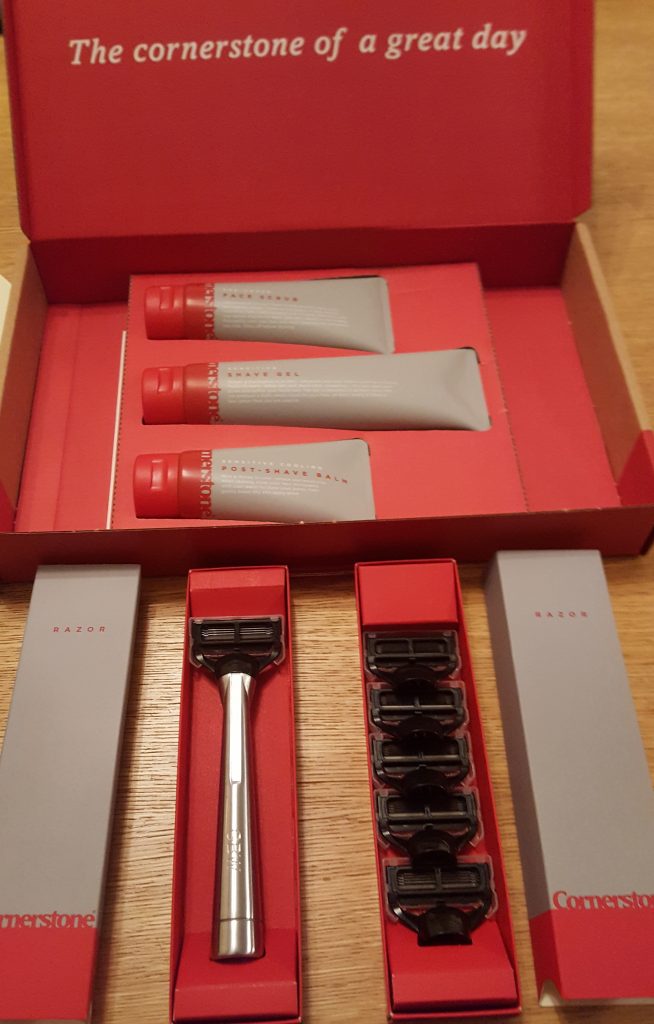 Presentation is great and the products really back this up as well. First of the razor feels great to
use, gives a close shave and the blades stayed sharp enough for multiple uses. I loved the volcanic
sand face scrub, particularly the fact that it's black! This shouldn't matter but I still liked it, more
importantly it gave a good exfoliating clean. The shave gel is made with ginger and eucalyptus,
smells great and gives a smooth irritation fee shave. Lastly the post shave balm, which has mint and honey, extracts left my skin feeling great after my shave. I love the cooling effect you get when
methanol is used in balm / moisturiser and this doesn't disappoint.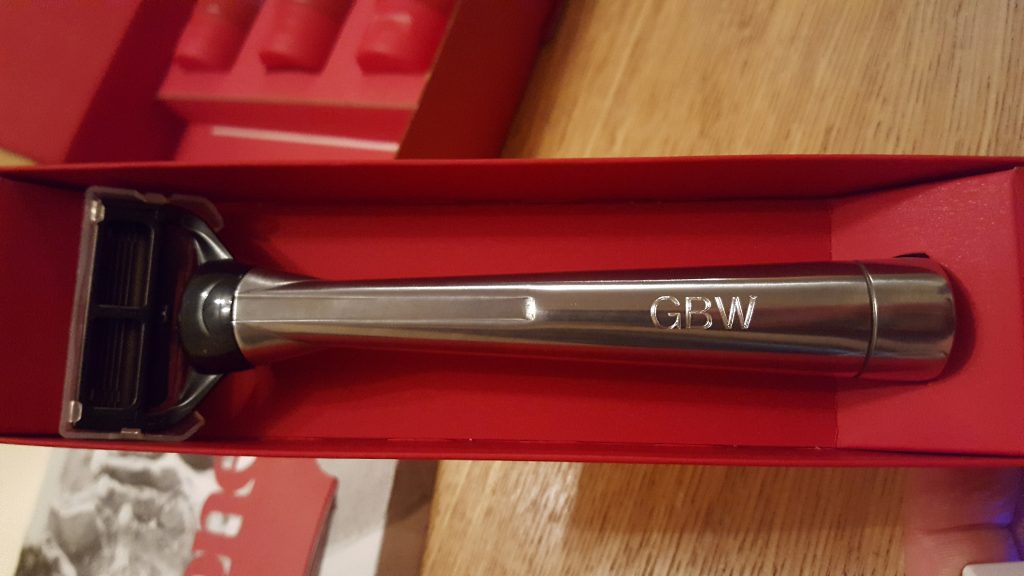 Overall I was highly impressed with the cornerstone shaving experience, and it may have even
usurped my favourite single blade safety razor, high praise indeed! I really like the fact that you can
tailor the products you receive so you can get a subscription box that matches your shaving needs.
I highly recommend this and with Christmas coming up, would make a great gift, or even better a
great treat for yourself 😀