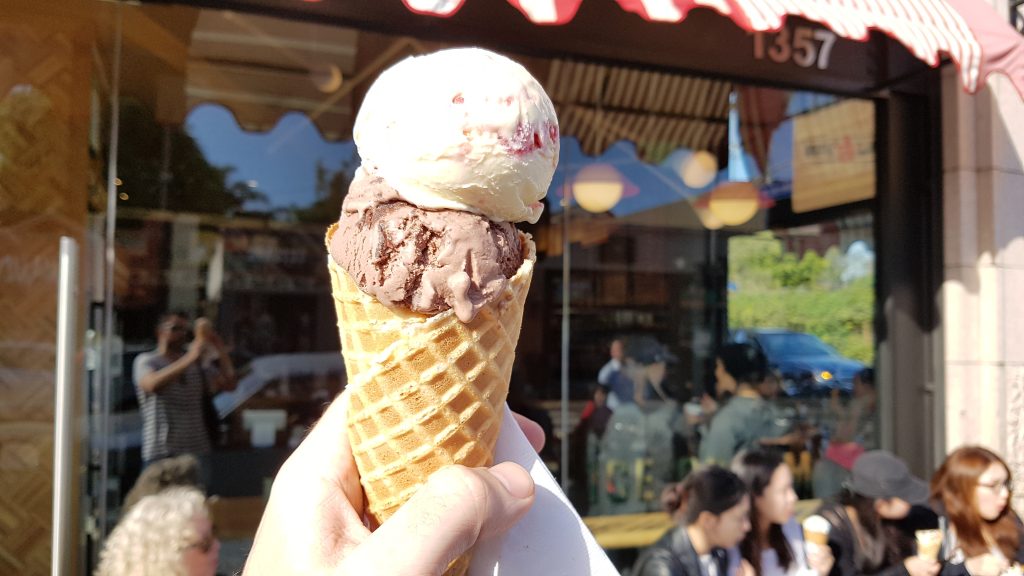 One of my favourite locations in Los Angles is Abbot Kinney, it is a hive of hipster activity and has some of the most interesting shops, cafes and restaurants around. No wonder it has been title 'The coolest block in America' by GQ.  So whilst taking a stroll through it one summers afternoon I came across a rather lovely looking ice cream scoop store called Salt and Straw.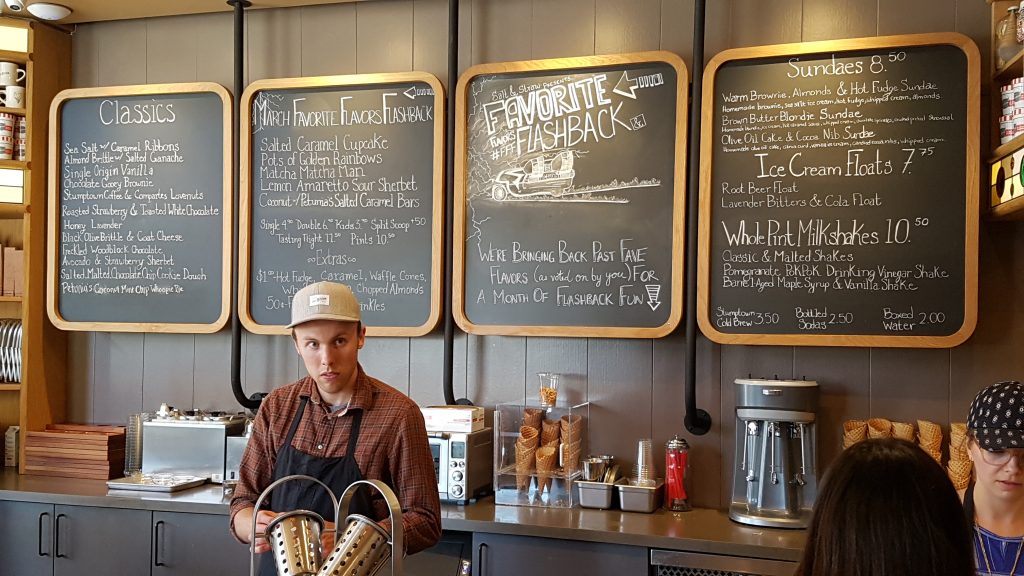 A local ice cream shop for local people, with the most incredible flavours and all hand made with local ingredients.  I later found out that there is usually a queue around the block for Salt and Straw ice cream, but when I visited I was very lucky to pop straight in.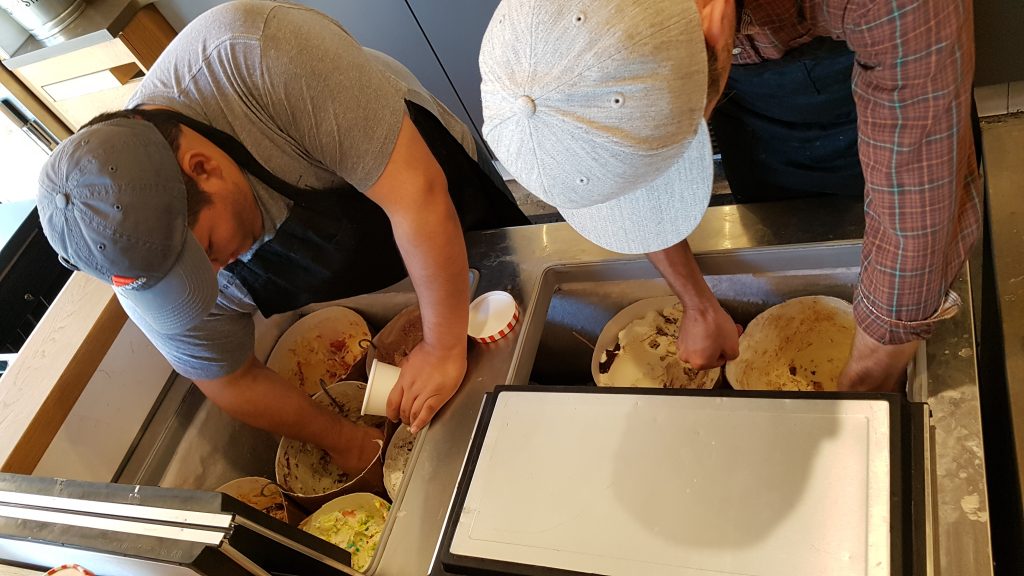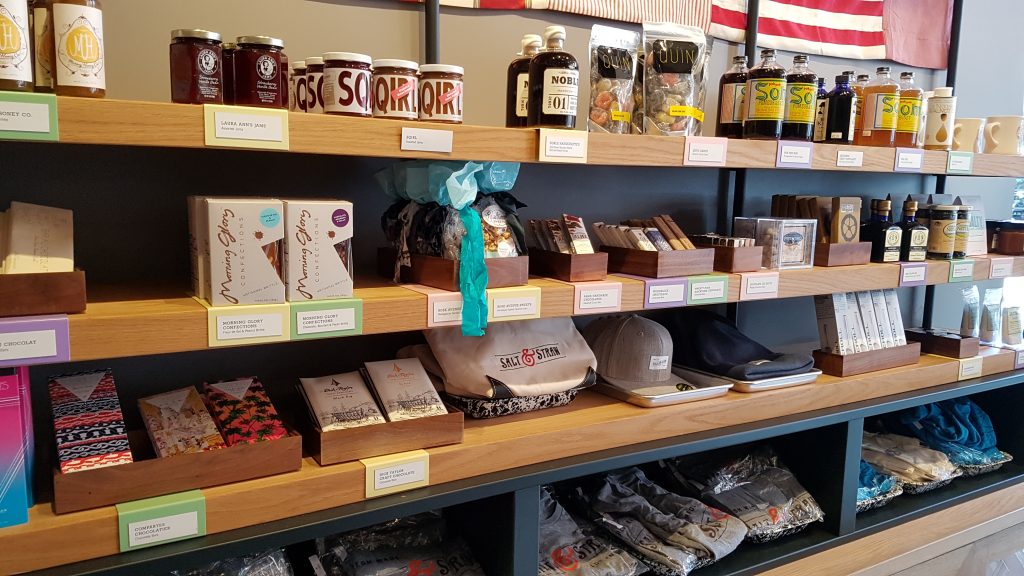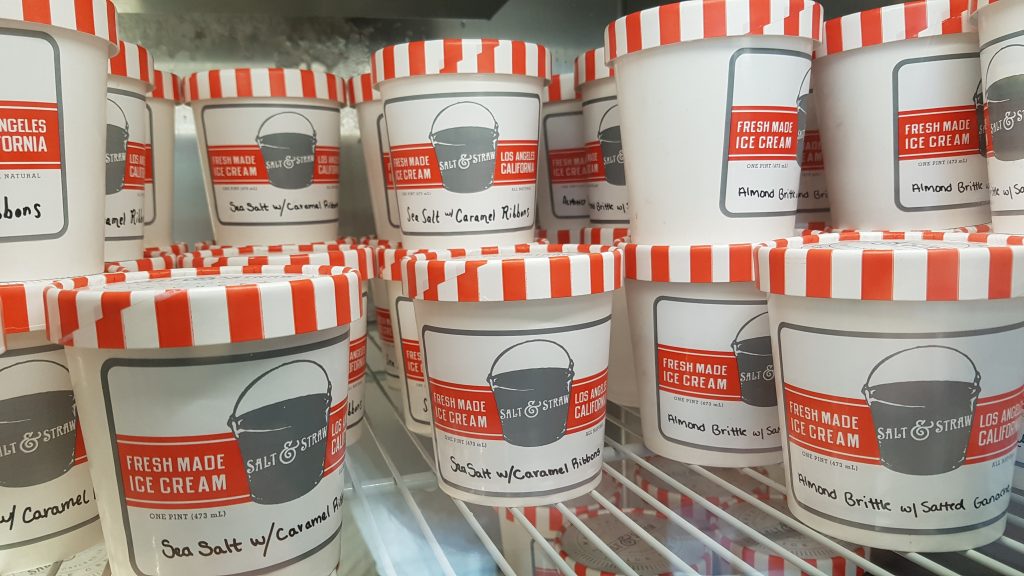 The place is too cute for words. Its like a old but modern ice cream parlour and you are immediately hit with the smell of fresh ice cream smells.  I ordered a double scoop of salt caramel and strawberry and boy was it amazing!  We then made our way outside and sat on the bench next to the shop and chatted with some of the locals.  We bonded over our love for ice cream, before moving on to visit some more hipster shops.