We were given the low down on this exciting revival of a sheer classic, which left us with a feel-good shiver down our spines.
We're pleased to announce that the classic movie Goodfellas is making its way back to the big screen, fully restored in glorious 4K.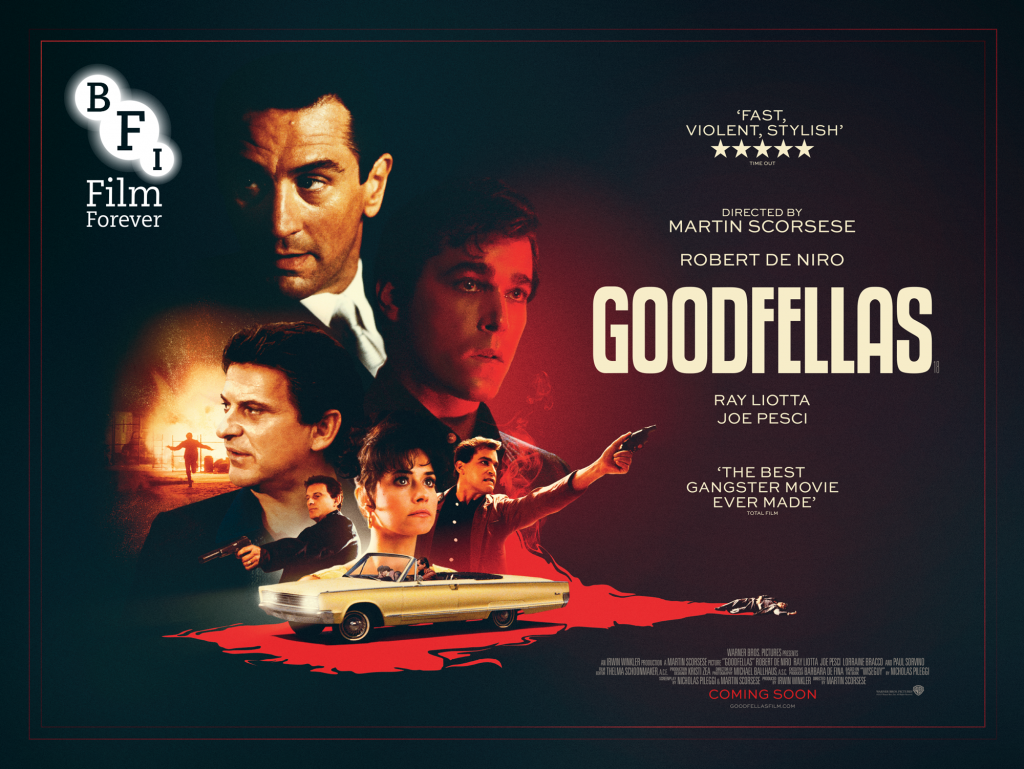 For those who may have kept themselves well away from any kind of movie such as this, allow us to give you a little breakdown.
It tells the tale of a young Henry Hill (Ray Liotta) growing up in the mobs of New York City, working very hard to advance himself through the ranks. Whilst the life of money and luxury is great, tragedies behind the horror that he causes comes reality fast.
Goodfellas draws out the chilling reality of the mob life New York City which in past films, has been immortalized as a clean and glamorous subculture.
http://https://www.youtube.com/watch?v=PTBRNXGQR9Q
Goodfellas is being re-released by the BFI as a beautiful 4k restoration at BFI Southbank, and into cinemas across the country, opening on 20th January.
If you're craving a rich true story into the realities of the mob life, then get yourself down to your nearest cinema and enjoy this ultimate classic (or enjoy once again for those veterans to this classic).