Another season, another late fashion party, but busy few successful days for men's fashion. Now relinquished of its former name London Collections: Men, in exchange for a more relative title; London Fashion Week Men.
This year sees some of the biggest designer names come back to London Fashion Week Men with real force, so we at Team Maketh want to give you a peak into what's in store for the Autumn/Winter season to come.
Alex Mullins
Having followed the collections the British designer Alex Mullins for some time now, we sat with high expectations of London Fashion Week Men show to come from Mr Mullins.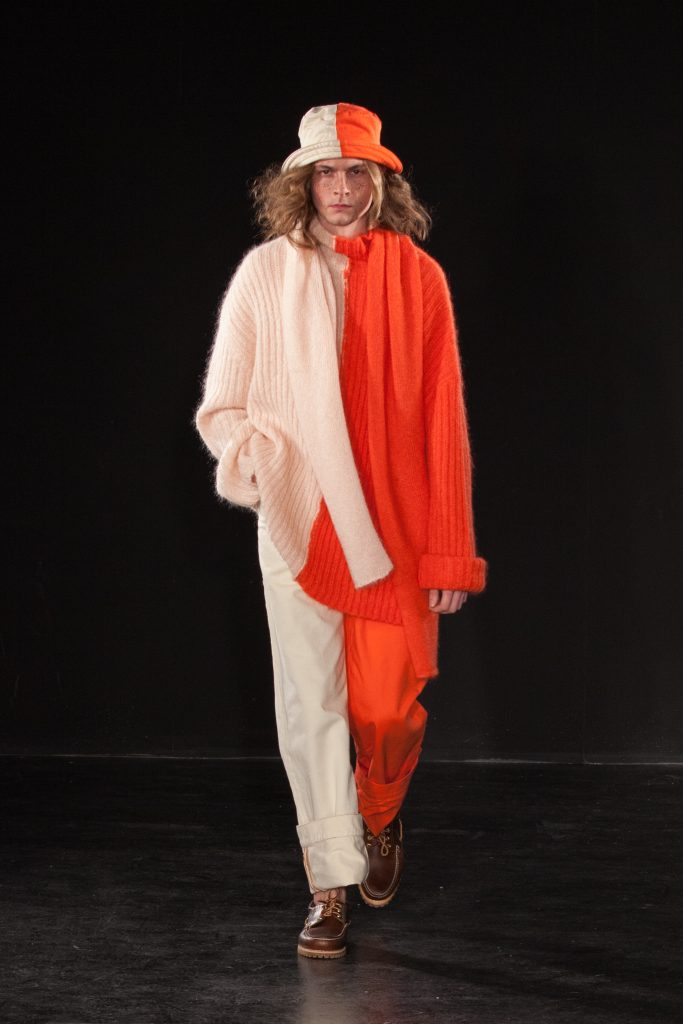 The theme this season was all about the world of Sunday living, encompassing the environment and situation you're in. Think coats wrapped in early 90's VHS graphics of familiar faces, combined with plaid arm chairs.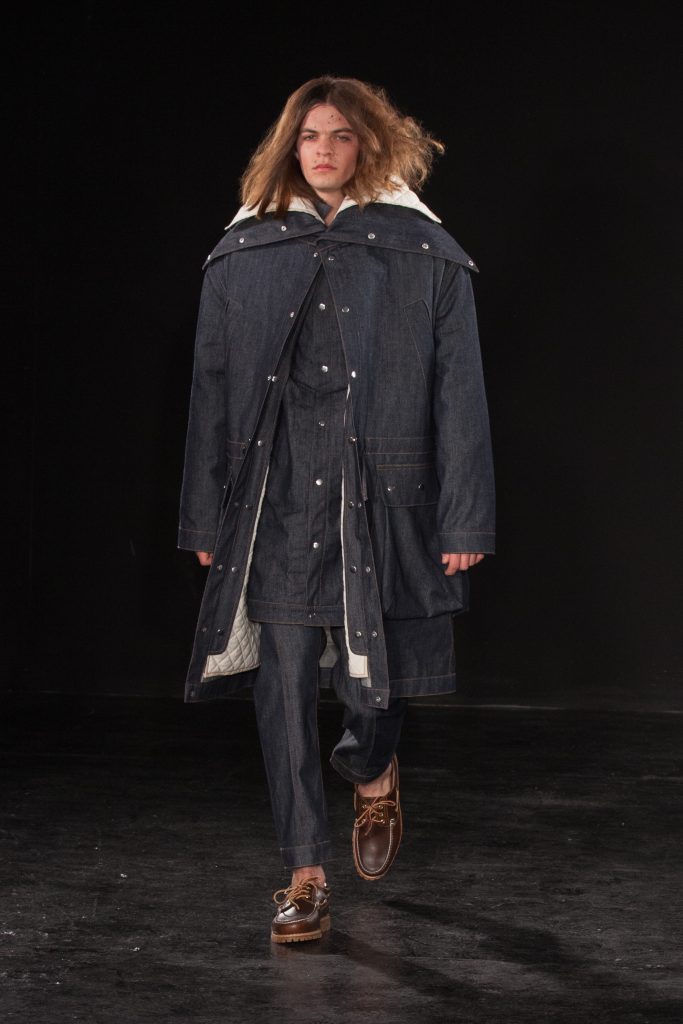 A wide splash of colours resonate through Mullins new collection, with fabrics in baggy layers of cotton, merino and mohair, complementing the use of clean Japanese denims. Alex Mullins himself explains his collection as he feeling of a Sunday afternoon; muted and enveloped ready to disappear.
Ben Sherman
A brand that has been a part of London since the 1963 and one we may have taken our eye off time to time. But be prepared as Ben Sherman have found their way again, striking down to London Fashion Week Men in order to excite to show the runway audience. Think brighter colours, bold patterns, and very classic British shapes and styling.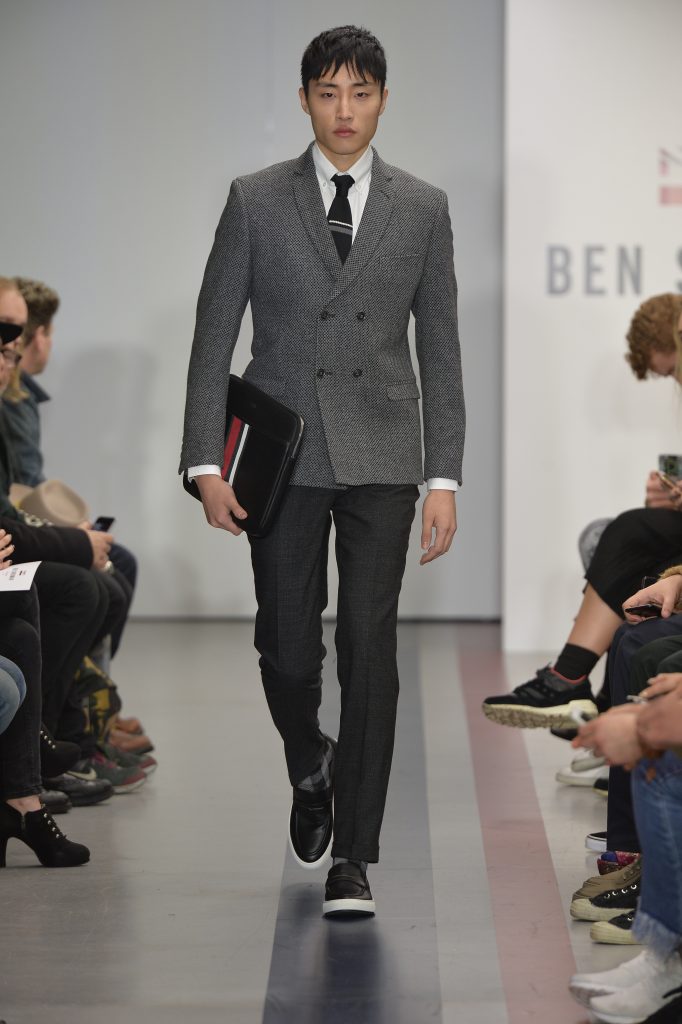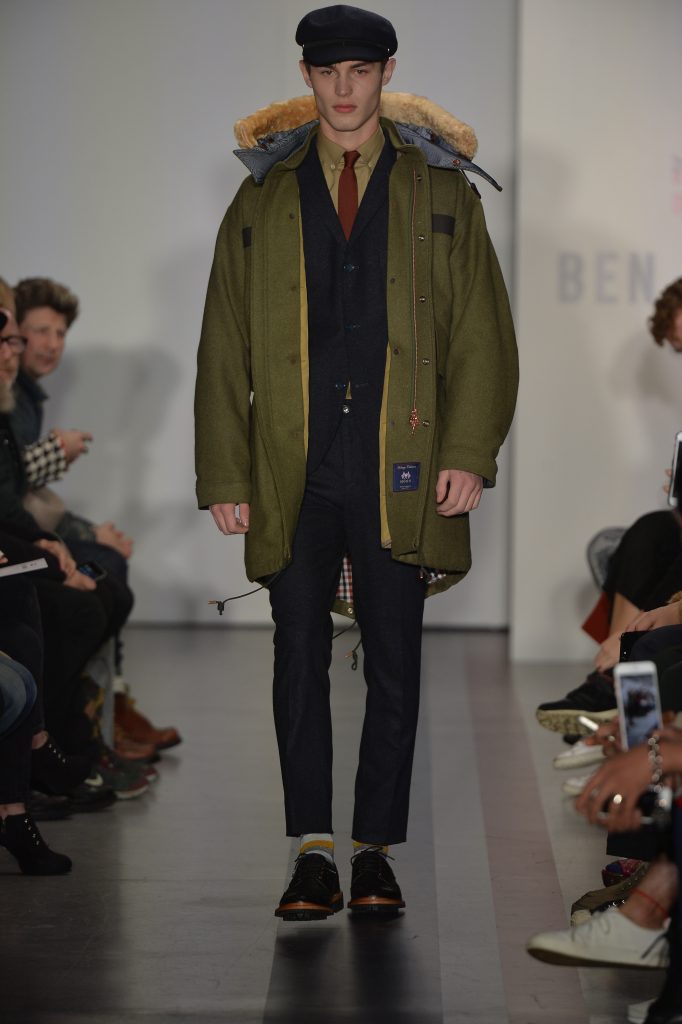 Their upcoming AW17 collection shows a real revival of the brands British heritage, showing a good mix of parkas, Harrington's and knitwear. Another good addition is their suiting with sightings of double breasted blazers, checks and brushed wool suits.
Private White V.C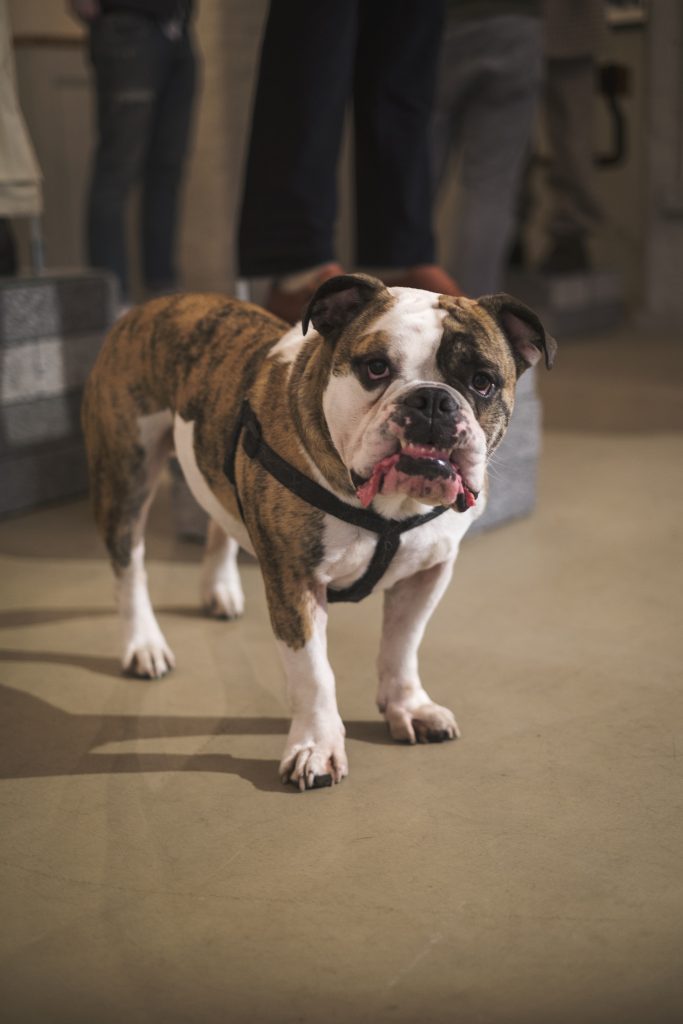 There is nothing more exciting around London Fashion Week Men, than good social vibes, clean textures, premium fabrics, which really drive that British heritage. Private White consistently presents the best pieces, whilst maintaining their nod to the legacy of Private Jack White.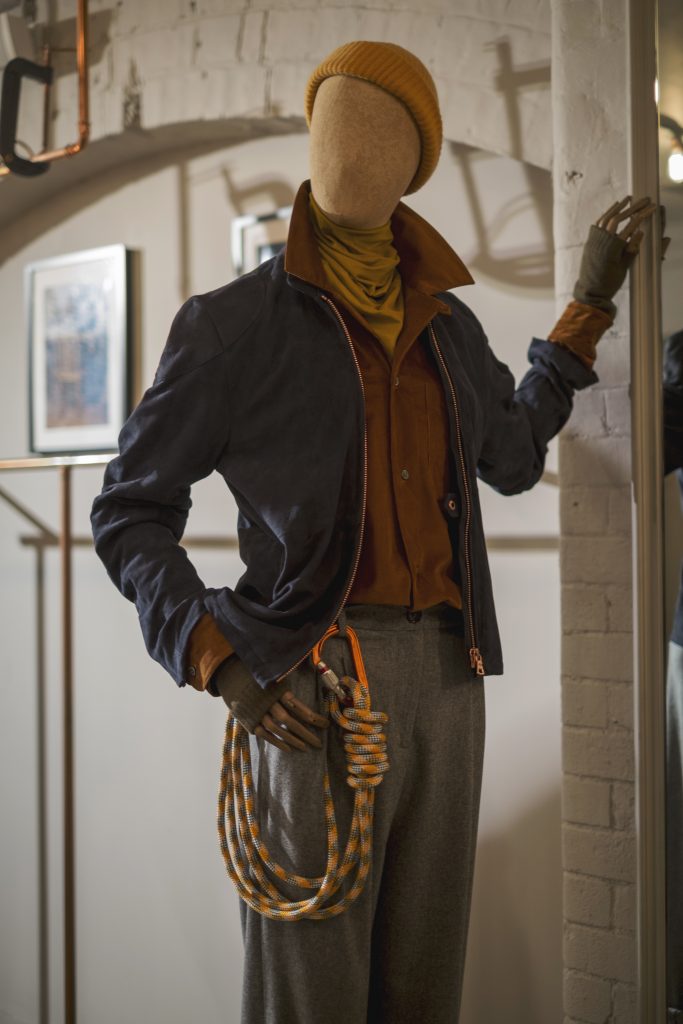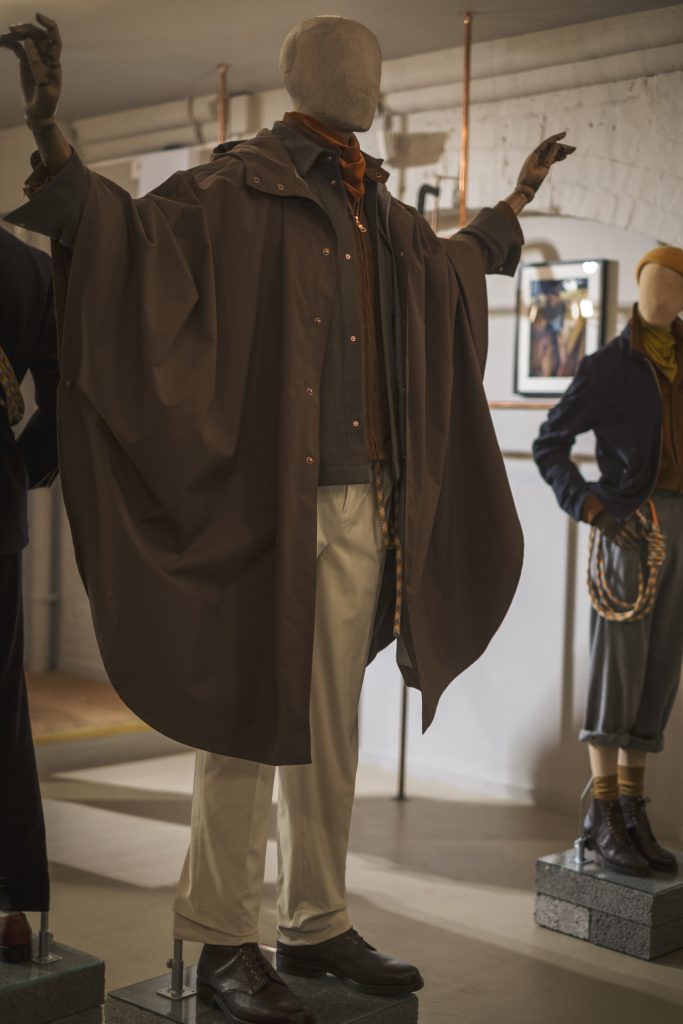 AW17 makes no exception with Private White new collection driving premium materials through long length double breasted wool coat, as well as co-ord outfits, with long-line jackets and waxed utility jackets for the classic British biker look.
Oliver Spencer
In London Fashion Week Men every season of Oliver Spencer is as good as the next but I must say, this season could quite possibly be the best I've seen to date. AW17 for Oliver Spencer is all about 'tough love', Inspired by pared-back modern day menswear. This is a collection with a 'Velvethead' twist, referencing the cultural roots of music and fashion.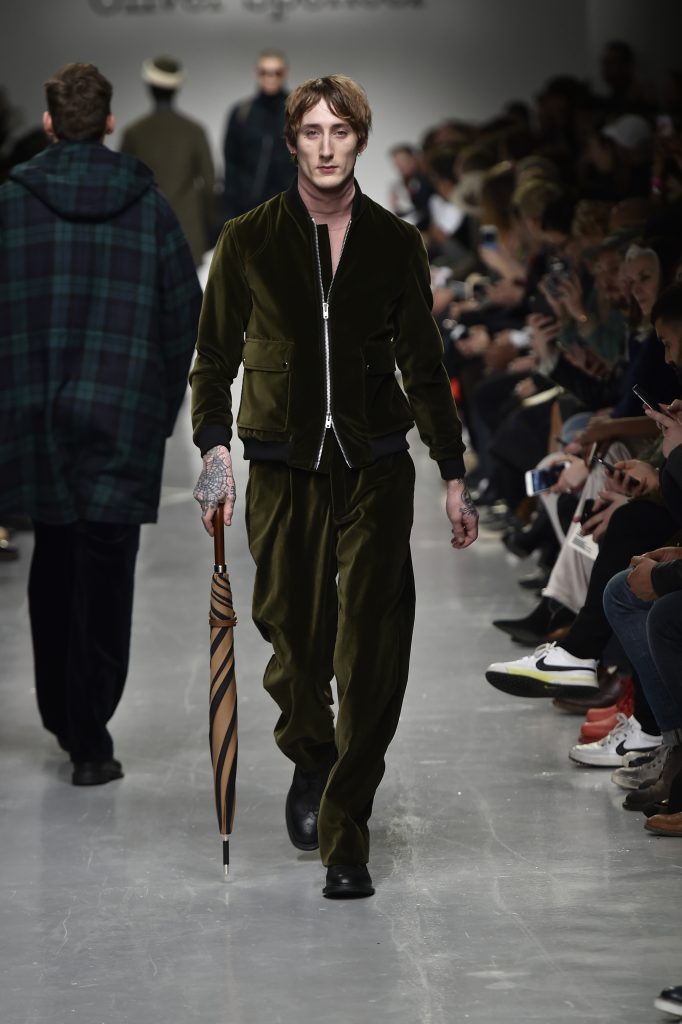 AW17 sees Oliver Spencer present a tough colour palette of burnt orange, forest greens, contrasted by powder blue, blush pink and grey.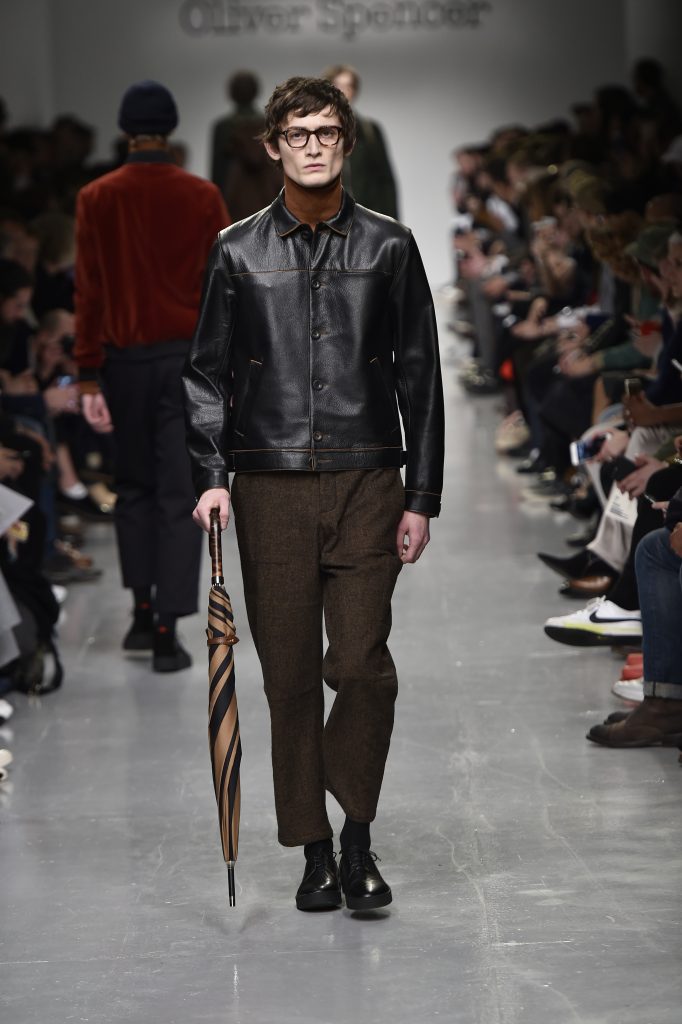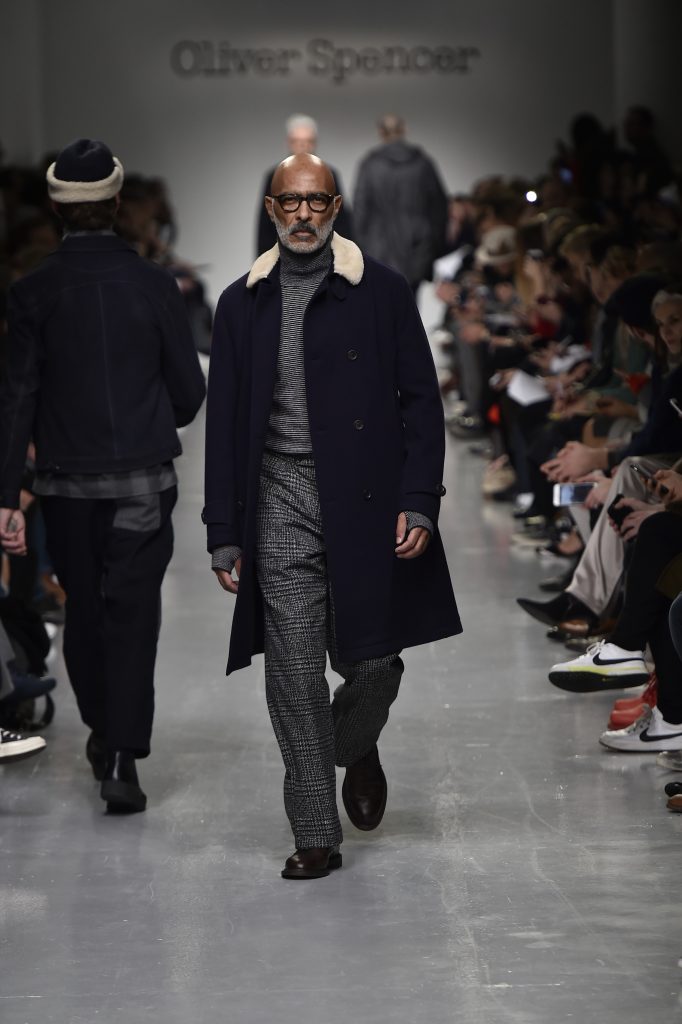 The notorious cropped trousers play a heavy part in the tough love outfits, complimented well with long line jackets, roll necks soft leather bombers and favourite, oversized parkas.
Maharishi
Maharishi returns to the catwalk of London Fashion Week Men in its glory with their peaceful military style. A brand that prides itself on its vision of environmentally sound, fair-trade produced fashion pieces.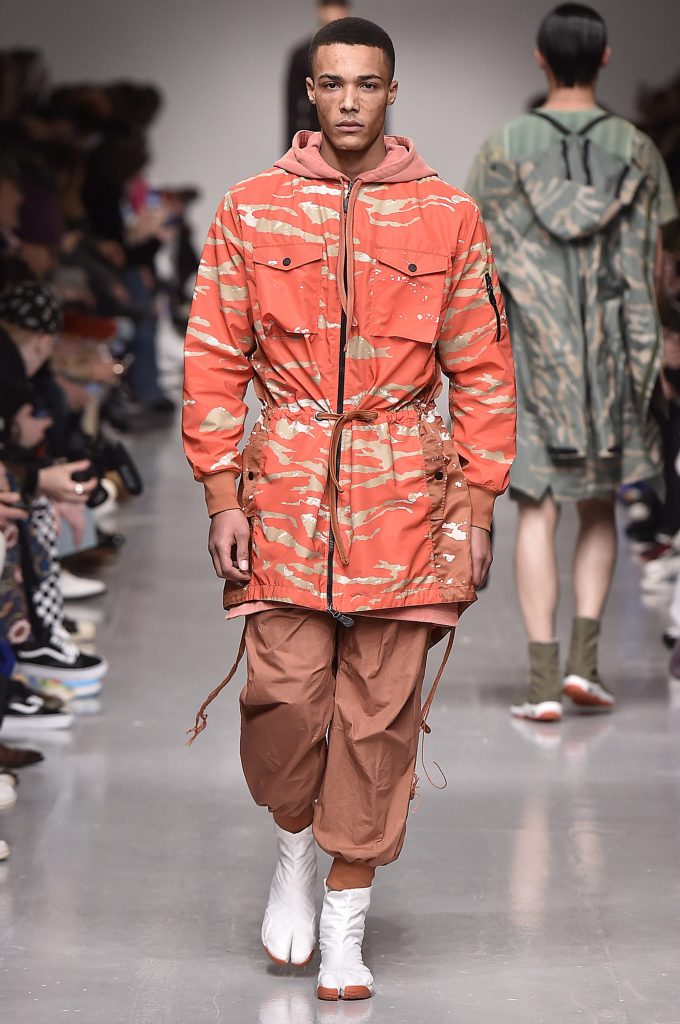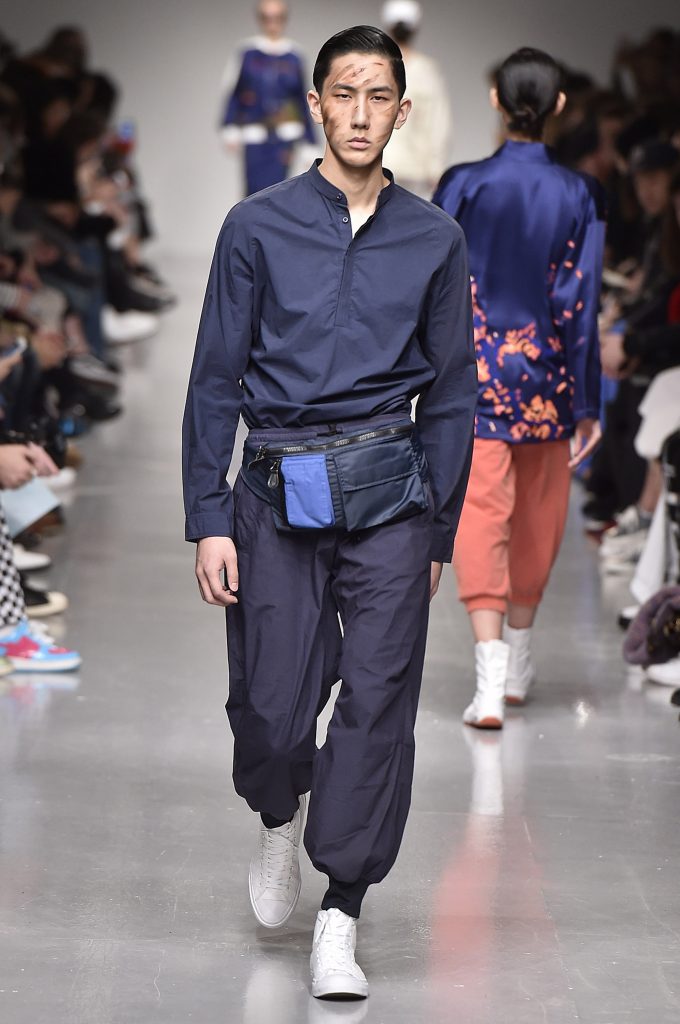 Their collection to come; Tour D'Afrique brings a more natural palette extracted from the mines of Africa, creating more earth like swatches. Expect colours of white, black, khaki and orange throughout the range, with unique prints and textures throughout.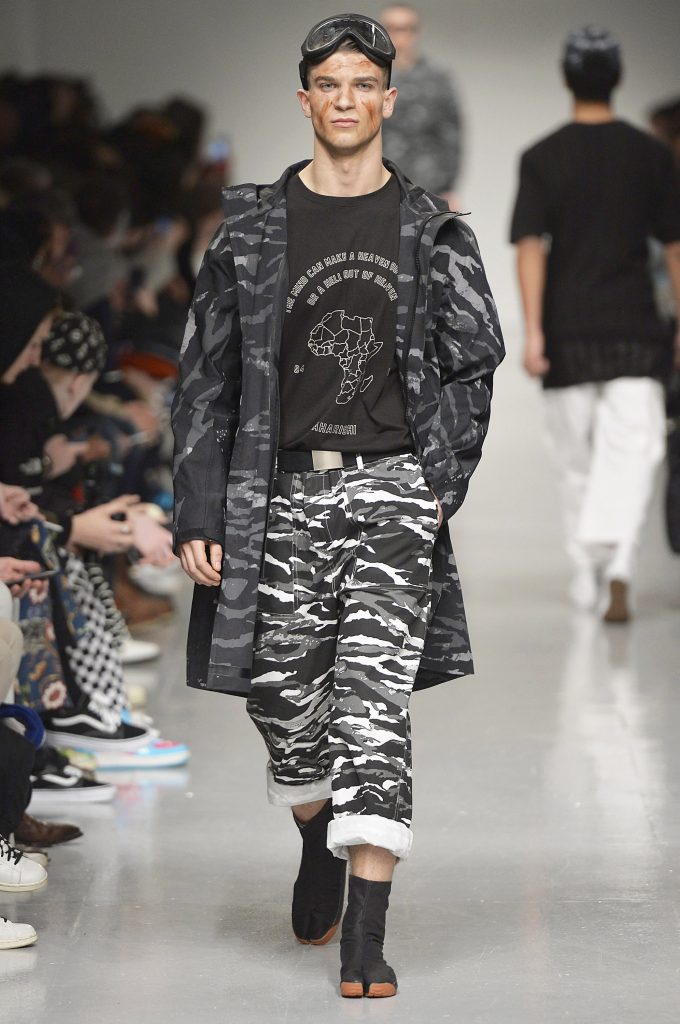 Tiger stripe camouflage is prominent within the entire collection in particular, the bomber jackets, long-line parkas and combat trousers. The natural tones of colour make this collection very wearable and look forward to wearing some of the pieces ourselves.
Chester Barrie
One of my favourite tailors from Saville Row and one of the only Saville Row brands still showcasing their collection through London Fashion Week Men. Hester Barrie comes back yet again with a collection more desirable than the last.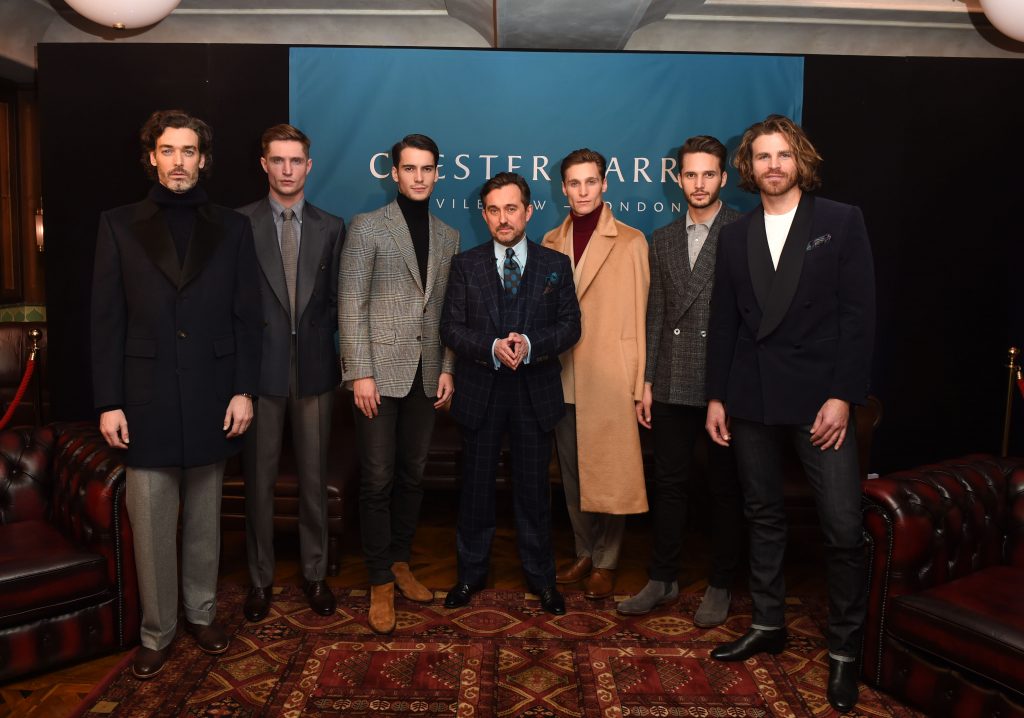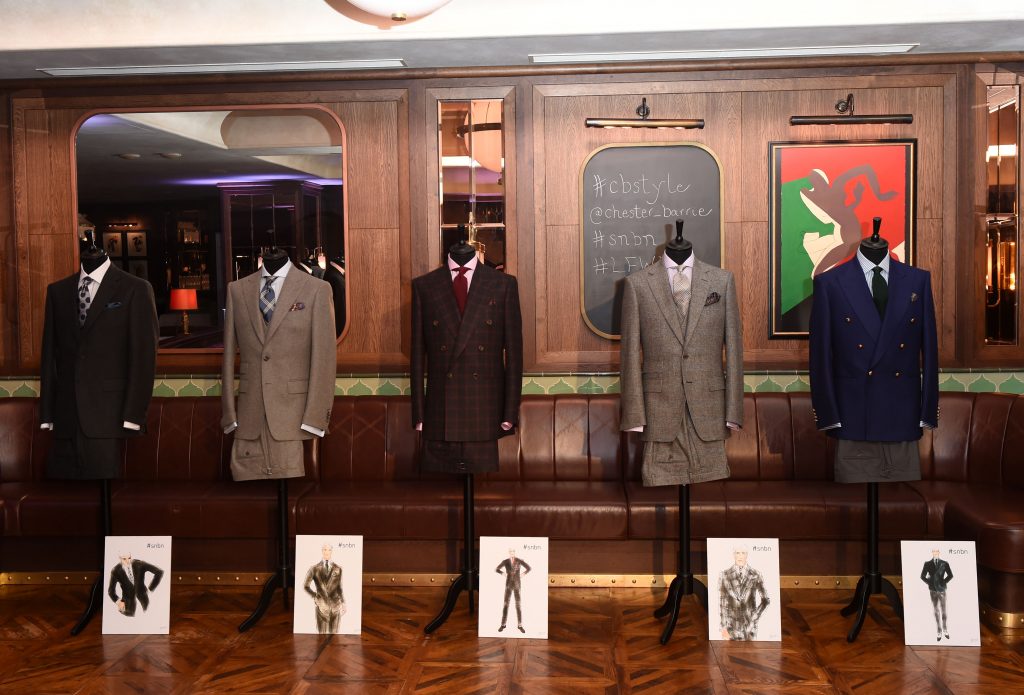 The kings of fine tailoring blend quality, elegance and sophistication into their AW collection, forever reminding us true definition of dressing like a true gentleman.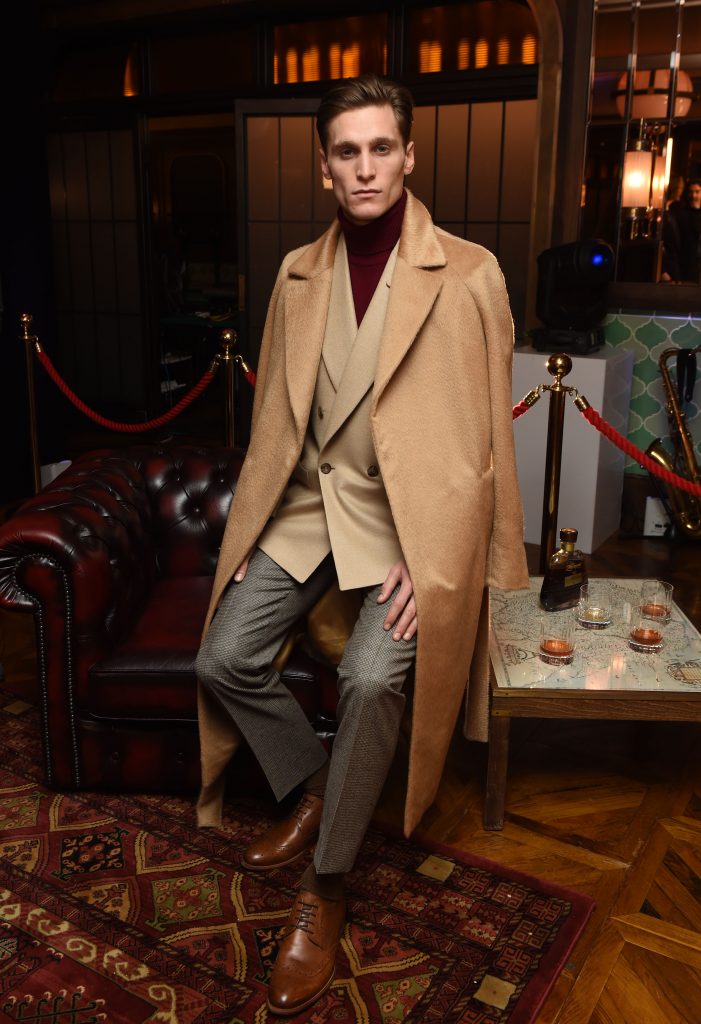 We look forward to further seeing their contemporary approached tuxedos and smoking jackets, as well as deep Mogador shawl collars in easily complemented tones. Most importantly their highlight product in the presentation had to be their cashmere change coat, with its faux fur collar, which stood out so prominently.
Sibling
The talented designer duo return to London Fashion Week Men with their eccentric punk blend in design, with a continued heavy influence in knitwear.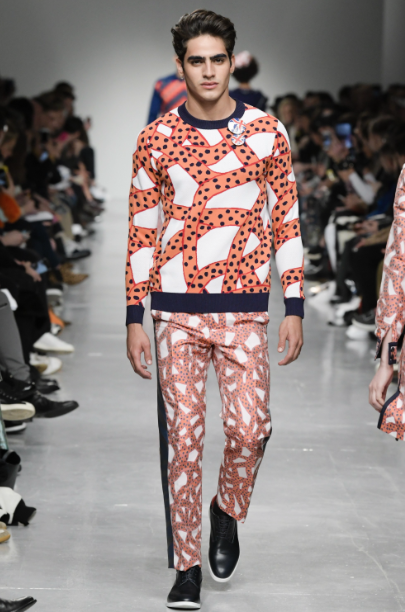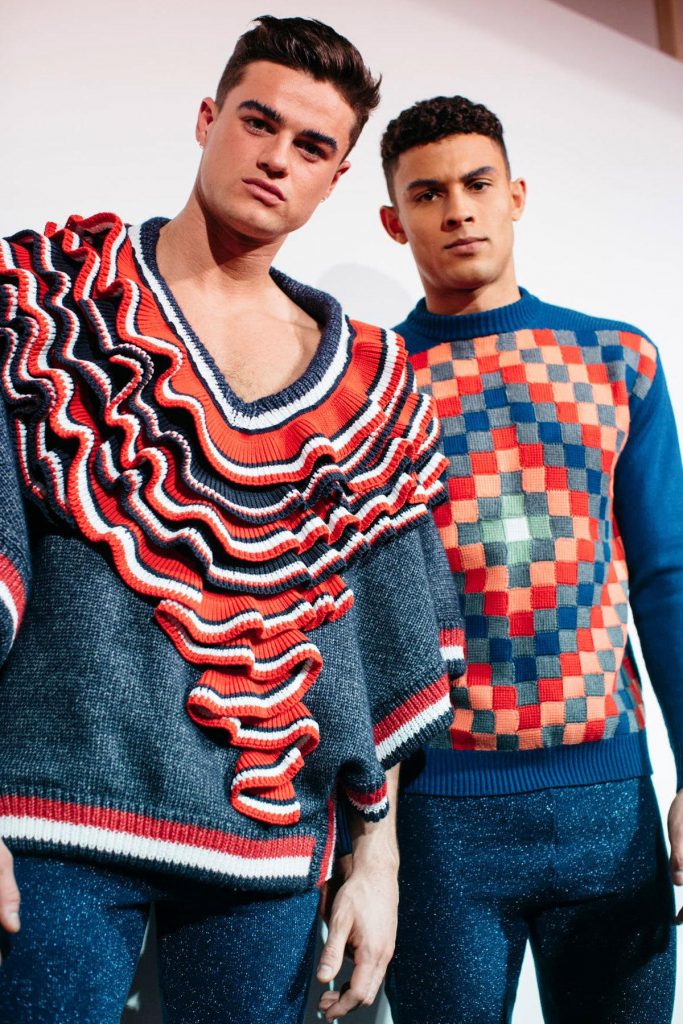 Collaborating with the notorious hair stylists Toni & Guy, the new AW17 collection from Sibling is all about bright colours, loud prints and radical shapes. Toni & Guy have jumped in to add the element of punk, whilst transforming the hair styling of the models hitting the runway. So in essence, the colours are extremely bold, the patterns are far bolder, but this is what makes us love sibling so much
Belstaff
Without hesitation I can definitely say, Belstaff is one of the main reasons I endeavour to attend London Fashion Week Men. Season upon season, you can always rely on the British military heritage of the Belstaff to put on a good presentation.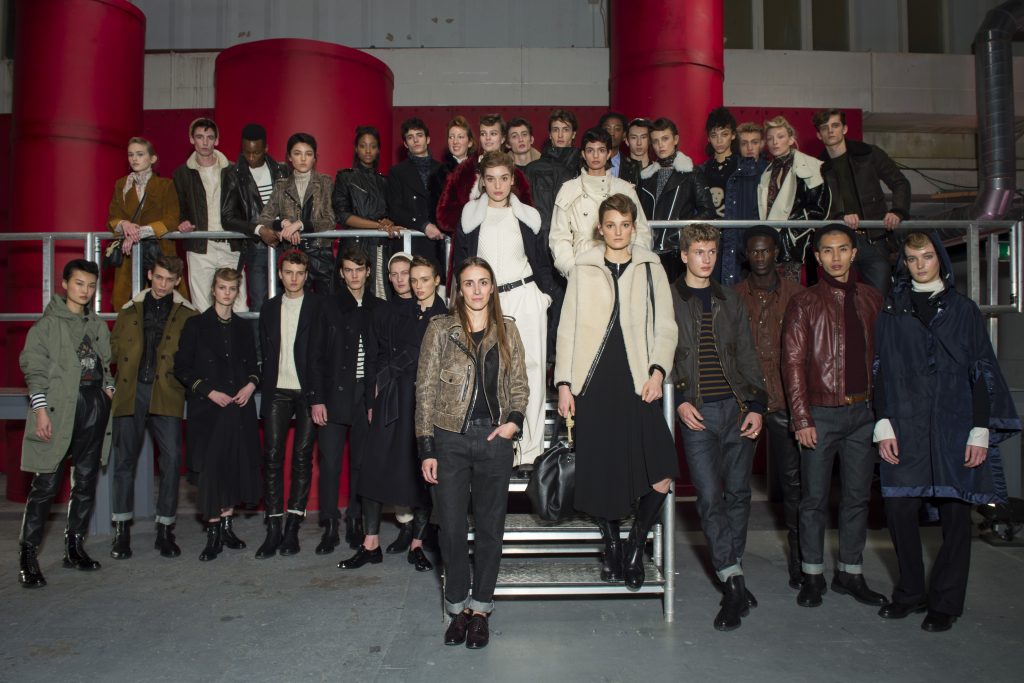 This seasons Jolly Roger collection is one inspired by the submariner lifestyle, paying homage to the styles of clothing worn by the royal navy during the course of World War 2. Think hard enduring clothing pieces able to withstand the harshest of conditions at sea, for it was at sea the four pocket motorcycle jacket was born.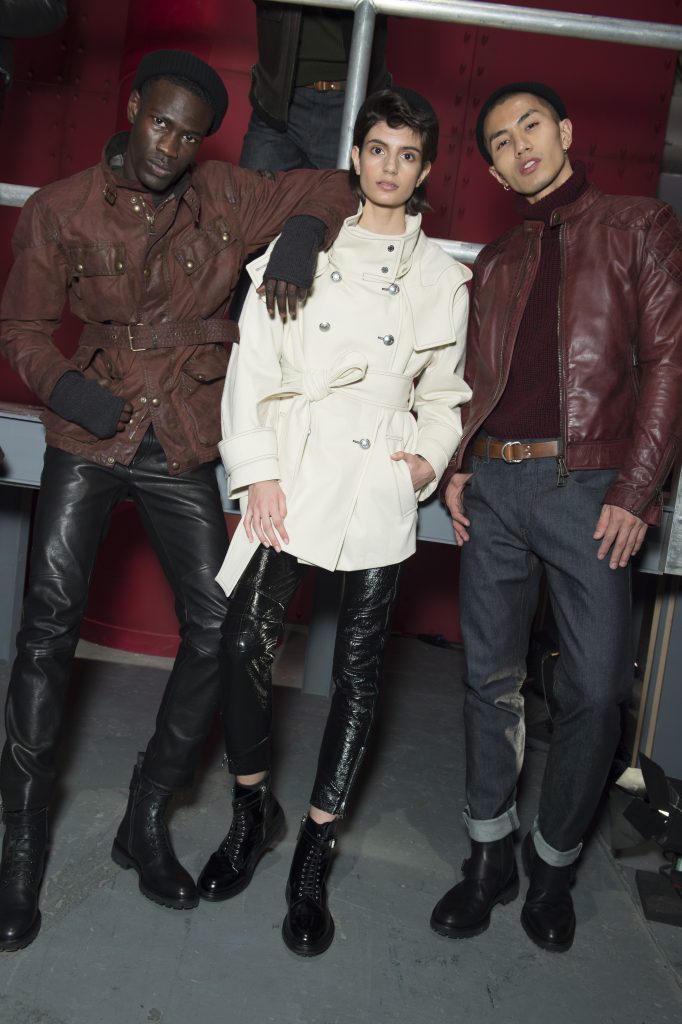 Special Vintage wax treatments give jackets the worn in look Belstaff were aiming for, whilst classic maritime silhouettes are prominent through pea coats and duffle coats, made from luxury Melton wool.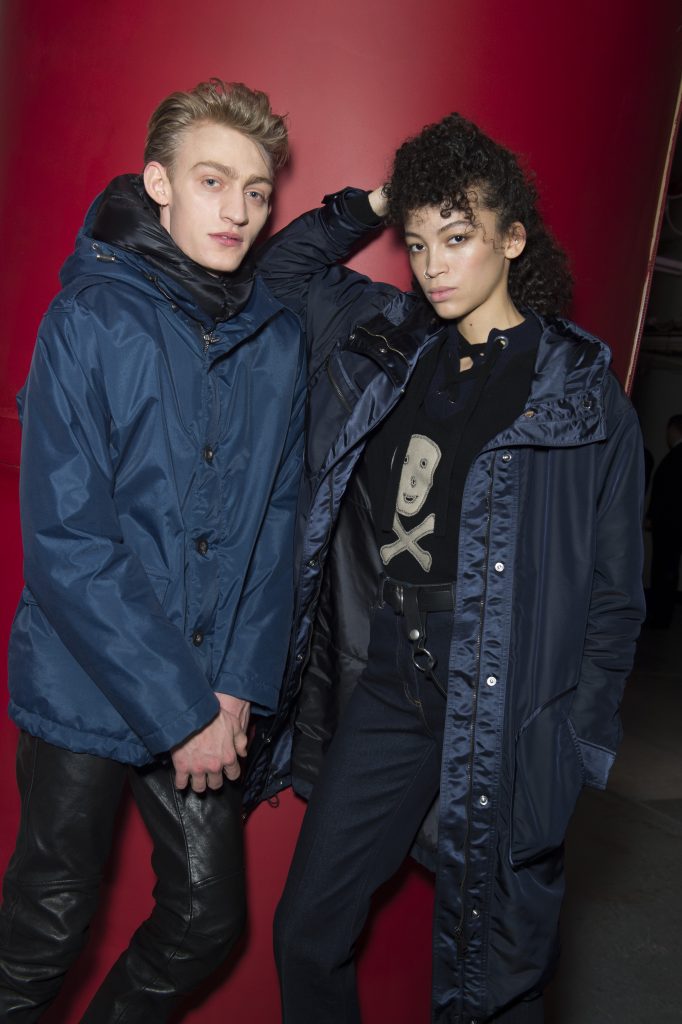 The colour palette of the Jolly Roger collection focuses between tones of red, brown, blue and military green, giving their loyal following a deep variety of wearable options to select from. We eagerly await this to land, as their parkas and pea coats are incredibly eye catching.
These are our best of the best shows/presentations through London Fashion Week Men, which has delivered a successful amount of inspiration to evolve our styling in the months to come. We hope this was useful and gets you as excited as we are.