Bentley return to the fragrance world with a new scent for all gentlemen to embrace, known as Bentley Momentum. The man who takes on Bentley is an achiever, a trendsetter, successful and driven to go further. All of these elements were taken into account when creating their new Bentley Momentum scents.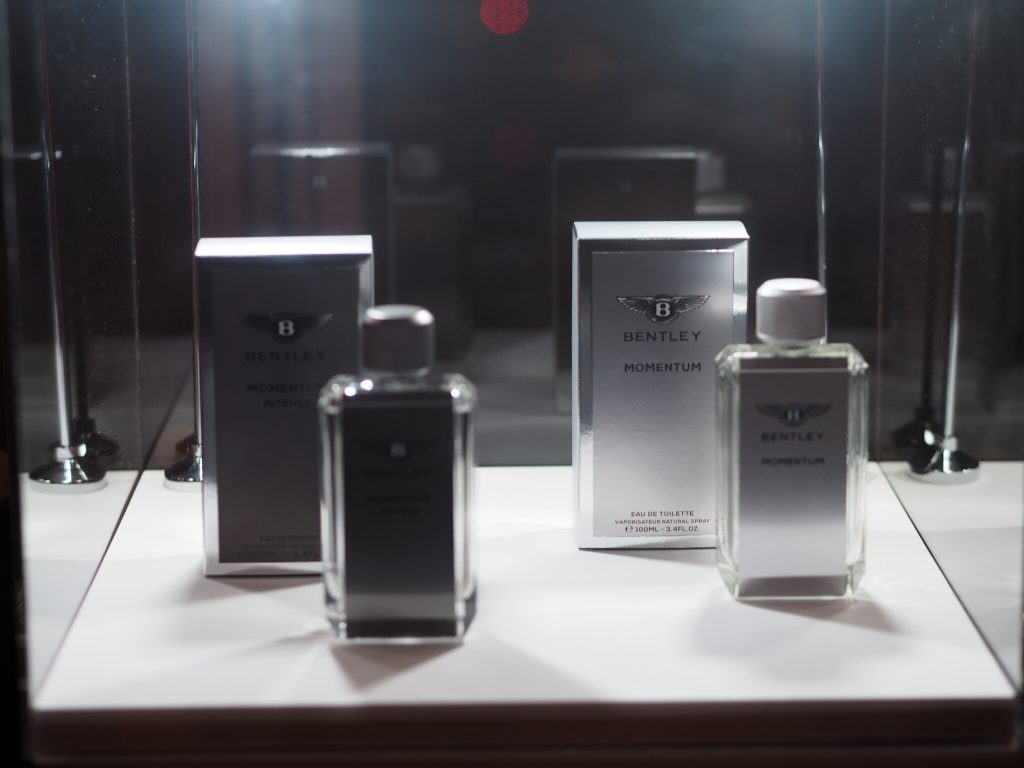 We arrived at the Shangri-la hotel, at the Shard, to delve deeper into the world of Bentley Momentum and Momentum Intense. Everything about the Bentley Momentum fragrance is put into the same level of detail, placed into Bentley motorcars.
Bentley Momentum
Forged by the renowned master perfumer Nathalie Lorson, comes an exciting contrast of aromatic freshness, flared by potent vibrant woods. Upon first sprays of Momentum comes the aquatic notes energized with sparkling bergamot, and cool green violet. Once you break deeper into the heart notes, take a moment and let your senses absorb the next height of aroma, within the impressive heart notes. The definition of the global man of adventure and discovery is evident through the contrasting notes of cashmere wood, jasmine petals and aquatic accord.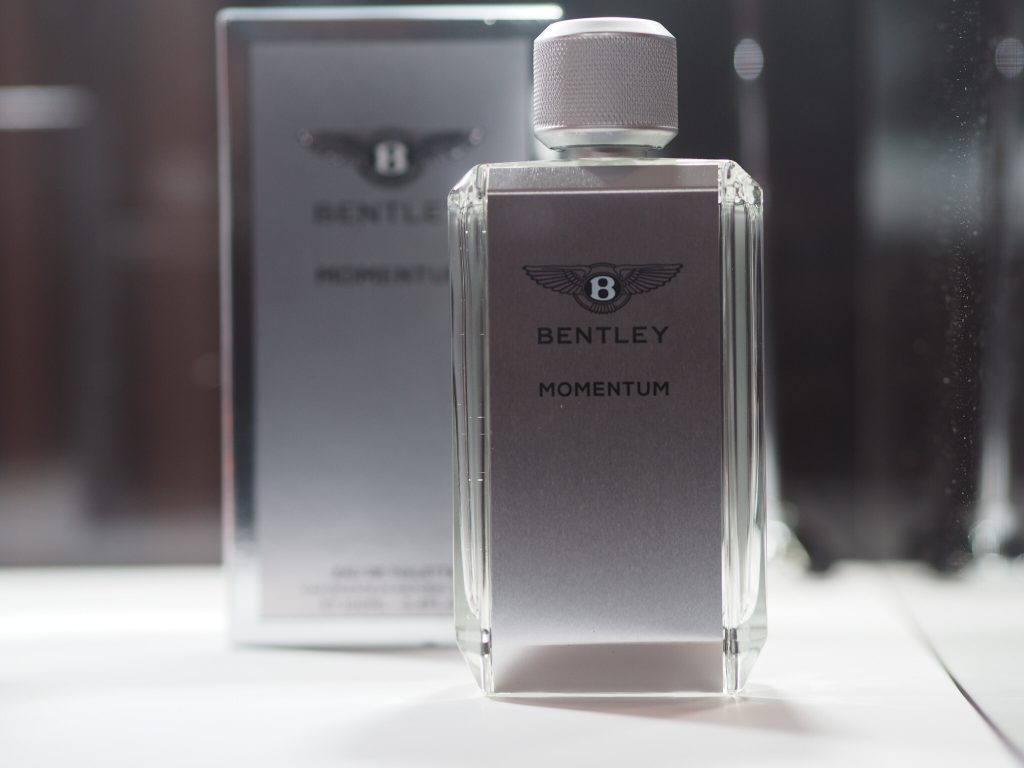 Then moving to the base notes we will get the smooth blend of sandalwood, tonka bean, followed by the inviting trail of musk and moss. In totality Bentley momentum is woody in aroma, ideal for the gentleman of the day and the night.
The key to every beautiful scent is a beautiful bottled fortress to keep it in. faceted like diamond from heavier luxury glass, the Bentley Momentum's sleek design bottle encompasses the vibrant notes of momentum fragrance.
Bentley Momentum
But if you're craving for a fragrance with added flare to it then fear not, as Bentley still deliver with their Momentum intense fragrance. Like the Momentum scent, the base notes are rich with sandalwood and musk, with the addition of ambery wood to deliver the vibrancy boost in the Momentum blend.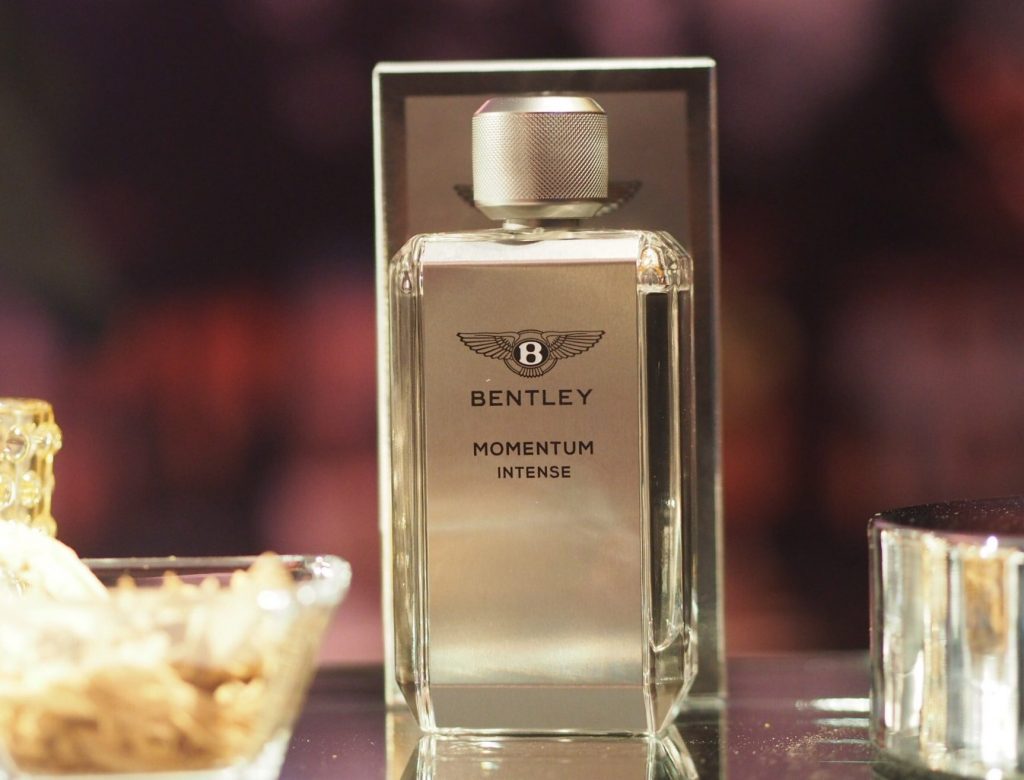 Heart notes of the momentum intense is a blend of geranium essence, with the familiar tonka beans to give you the same momentum you hunger.
In the top notes of Momentum Intense you'll find bergamot, elemi and lavender essence, to heighten the concentration from the soothing Bentley Momentum.
The Bentley Momentum and Momentum intense come in both a 60ml and 100ml bottles. For more information on the Momentum range and the power of the fragrance, check out the Bentley fragrances site.