As we now roll into May and the sun is desperately trying to fight through the overcast, it's time to do what we do best and find a new bar and cocktail in the city.
And find a new bar and cocktail we have in a random, yet humorous Tuesday evening. Bank Holiday no'2 has passed and the curse of having a long weekend immediately takes its toll, as the absence of losing a day of work becomes apparent after each flick of the to-do list pages.
But if your week has been as savage as ours has, then I have the place for you to unbolt your woes. We take ourselves to Green Park to a trip to a venue we've passed countless times, but not taken a moment to see what's inside. Thankfully Drambuie popped us an invite to head down and explore the luxurious looking Athenaeum hotel & residences in Mayfair.
The moment you step into the Athenaeum that immediate feeling of escape and relaxation hits you with in ways you could only dream of, after a busy day in our famous concrete jungle. With a Mayfair location to its advantage welcome stayers can take the opportunity of the incredible views of either Green or Hyde Park, which is just what the soul needs before a busy morning in the city.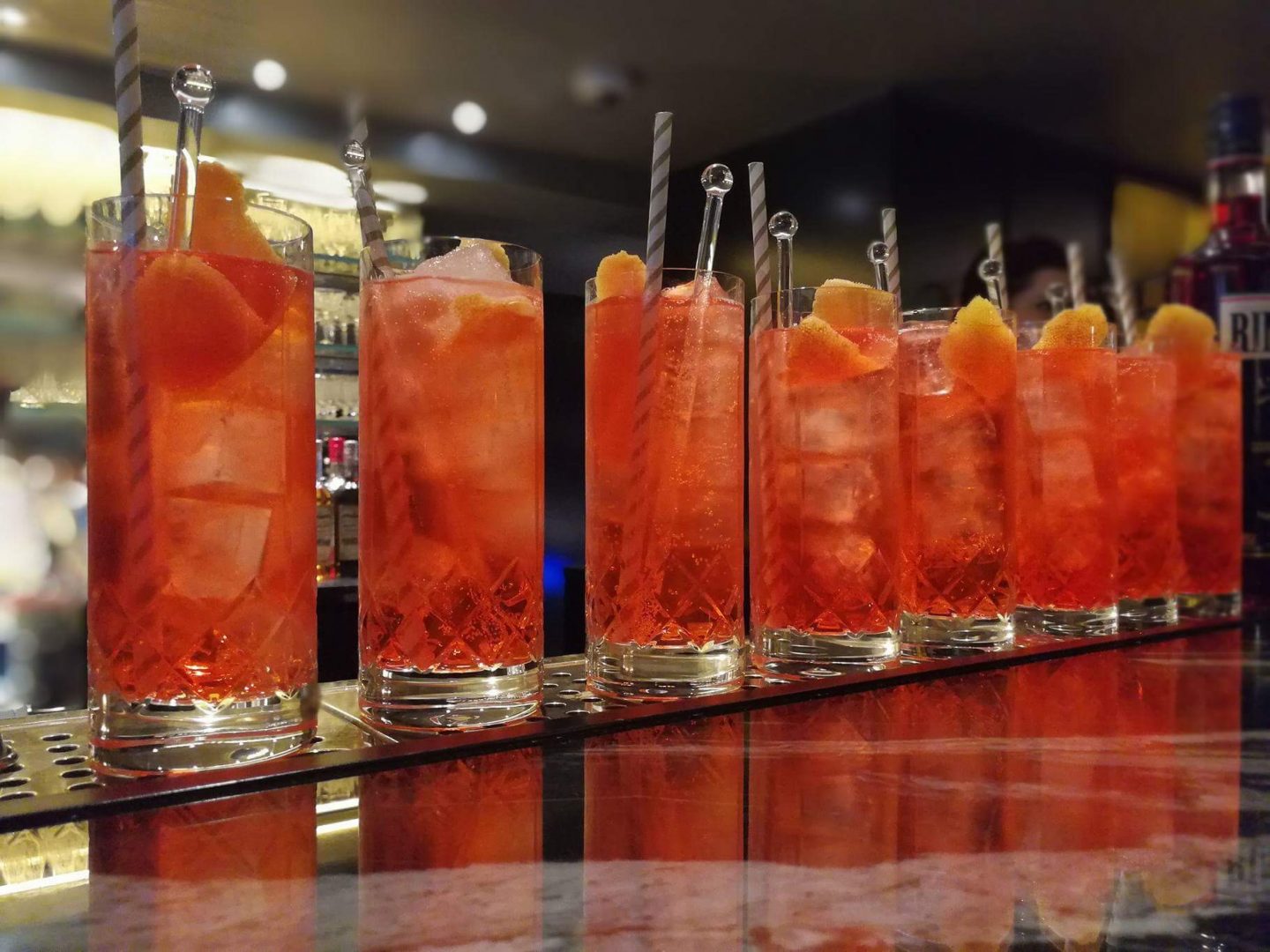 And for the evenings comes their well themed drinking stop aptly named THE BAR, where the halls are decorated with an envious collection of whisky's from around the world (not to mention some epic cocktails too).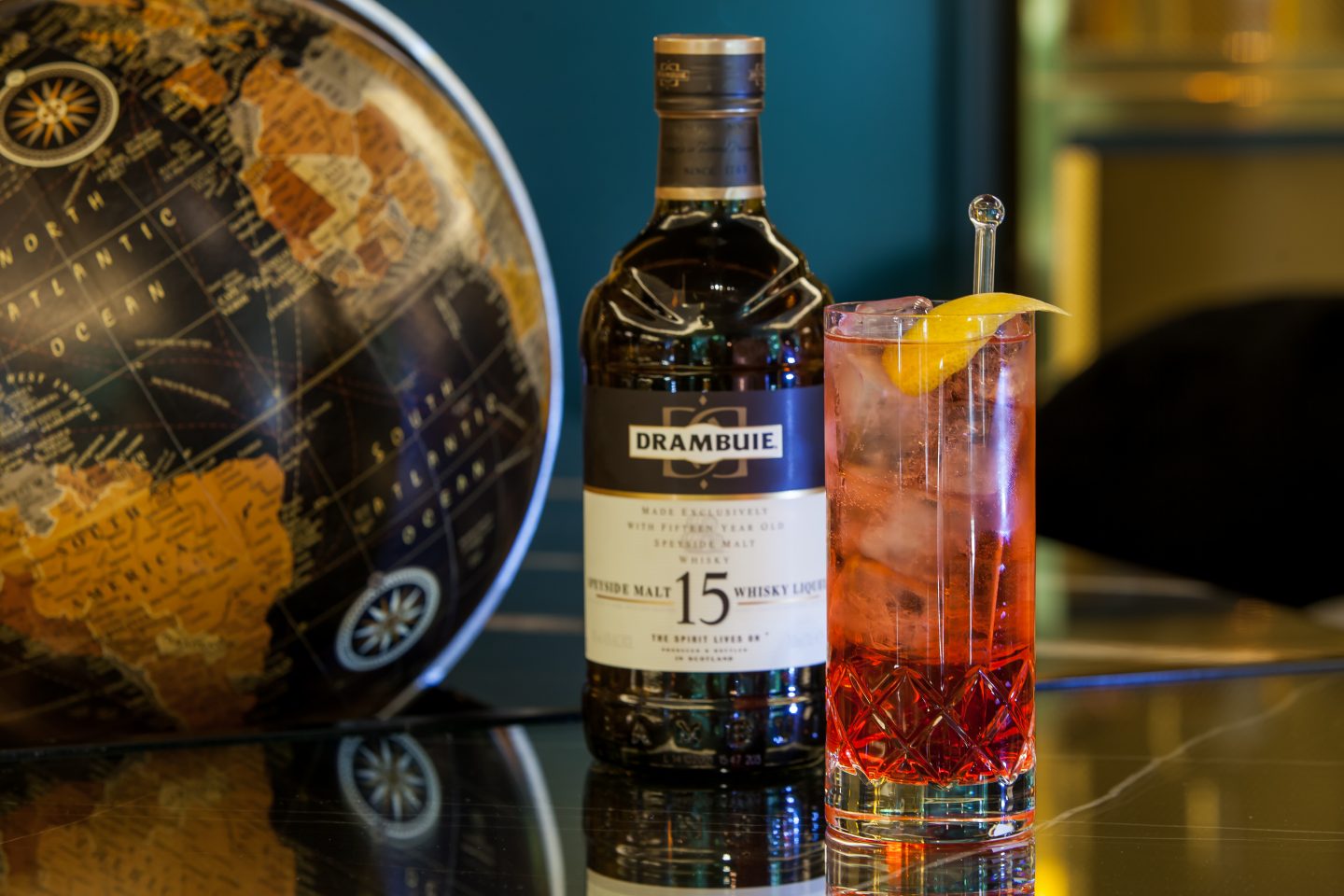 Drambuie if you don't know has been a part of the whisky culture for quite some time (something like over 200 years, being once the daily elixir of Bonnie Prince Charlie in the 18th century. With its Scottish roots behind it Drambuie have teamed up with the luxurious looking Athenaeum hotel & residences, to bring us their new all season cocktail to fire up your palates.
The Navigator recipe was crafted by the Italian bar and beverage consultant; Giancarlo Macino, co-creator of the orange bitter Rinomato apertivo.
And what makes The Navigator so refreshing is as follows:
-45ml Drambuie 15 year old
– 30ml Rinomato Apertivo
– topped with east imperial soda water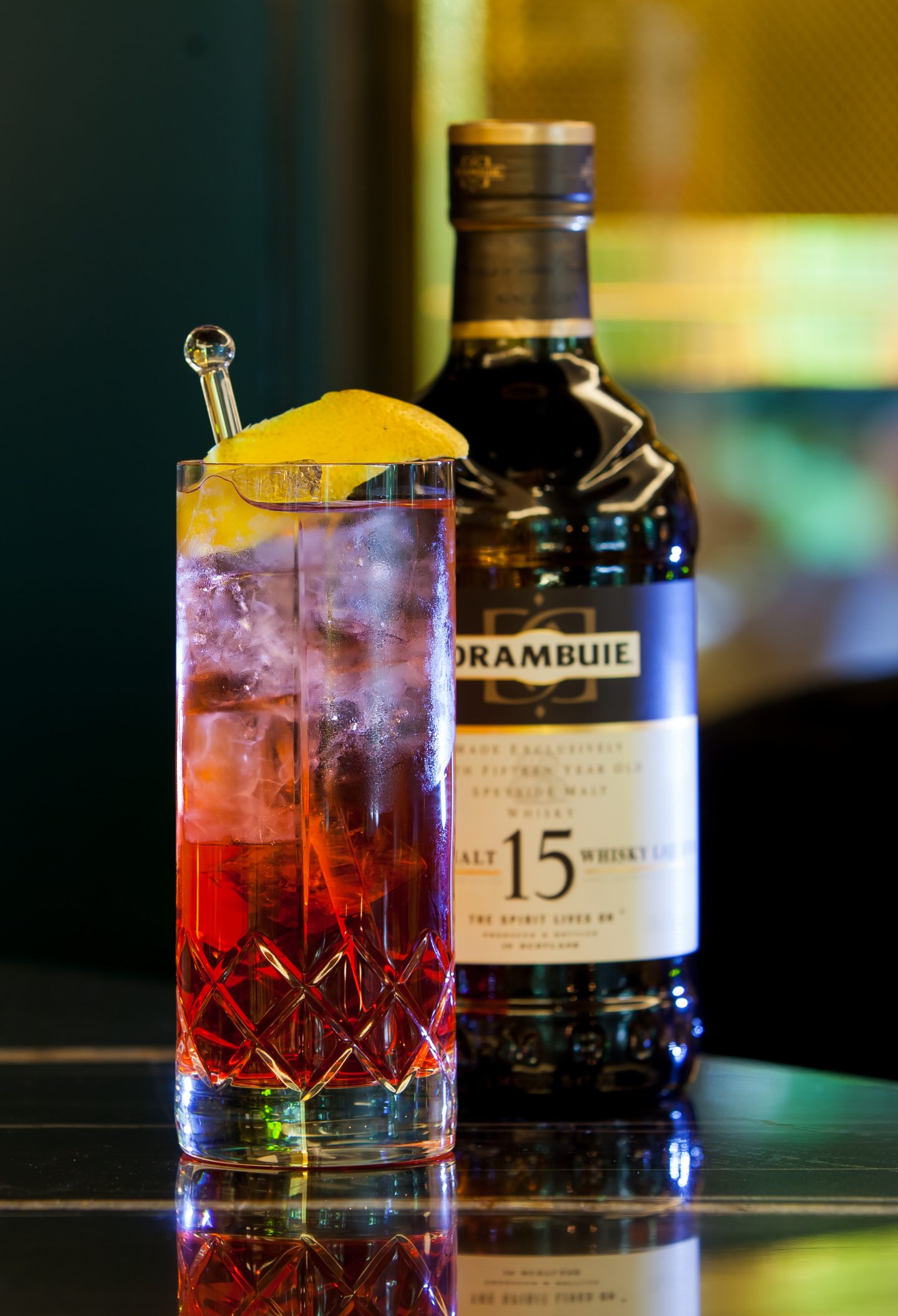 A high ball glass is the ideal glass to serve The Navigator in, garnished with a grapefruit twist, to give that extra hit of bitter flavour.
The Navigator will be available for all to enjoy at The Bar at the Athenaeum hotel for the rest of the year, so go down and get to know this refreshing twist to Drambuie whisky.