Spring and summer is almost here…..I have literally said this a million times through the weeks of arctic tundra and torrential downpour, but the city skies will soon have mercy on us.
So when they do decide to give us some rays, it's time to start thinking about the choice of attire you'll be donning.
Asquith & Fox came by our doors to show us a few of their products they have for world of menswear. In terms of the brands ethos, it's all about the classic side to apparel, with a long tail of colours to choose from. They are a brand I've never come across in my years which excites me, as not I can share if the product is right for you.
The range is predominantly trousers, shirts, polos and shorts, both for men and women. But for today, it's going to be all about the polo shirts and chinos. If you ask any man out around town there will be no doubt, that they have at least one pair of chinos and one polo shirt in their wardrobe. There is a reason for this, simply for the fact that they're a staple item to a majority of outfits.
But less of my rambling, let's get into the Asquith & Fox range…..
 Polo Shirts
Everyone has some, but not necessarily ones of impressive quality. First thing to note about the Asquith & Fox polos, is they're 100% cotton. Good start to know and a bar raised in terms of quality expectations.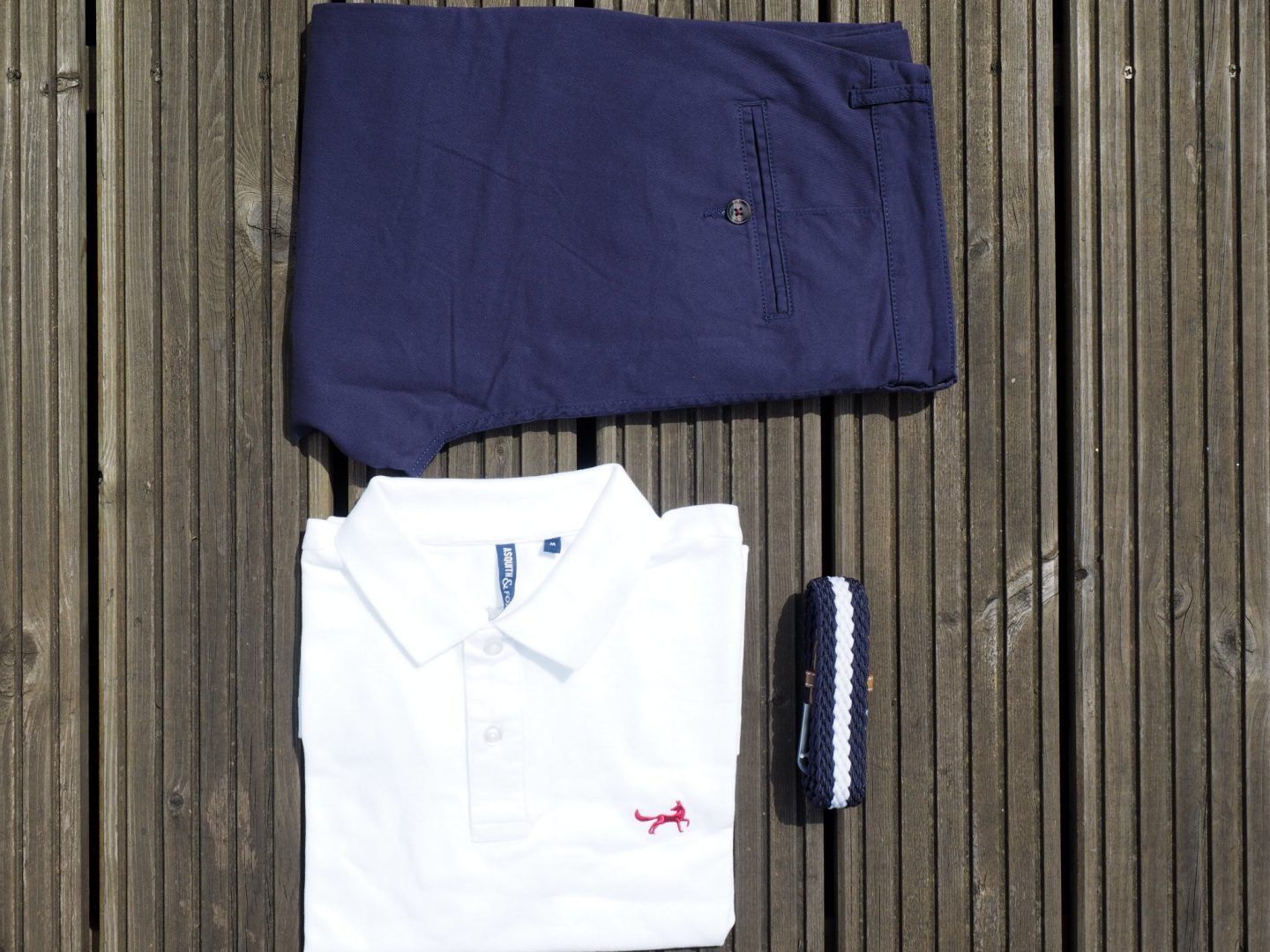 Take for example their classic pique polo shirt in white. Surprisingly impressive polo shirts and I don't say this for the sake of it. Having worn, walked, jumped, sat and rolled in these I'm please to say their some of the best polo shirts I've come by in my time.
It's soft to the touch, it's got a stretchiness to the fabric and best of all, is it doesn't feel like you're walking through a thorn bush every time you move around. So that's one tick for Asquith & Fox there and at a pleasantly priced £18.50, you really cannot go wrong here.
Chinos
The theory of formalwear is starting to dilute more and more over the years and now, it is totally acceptable to be the boss and not wear a two piece suit with a tie. In fact most senior leaders of companies in the city, are wearing chinos as their base more and more. And this is where Asquith & Fox step in…..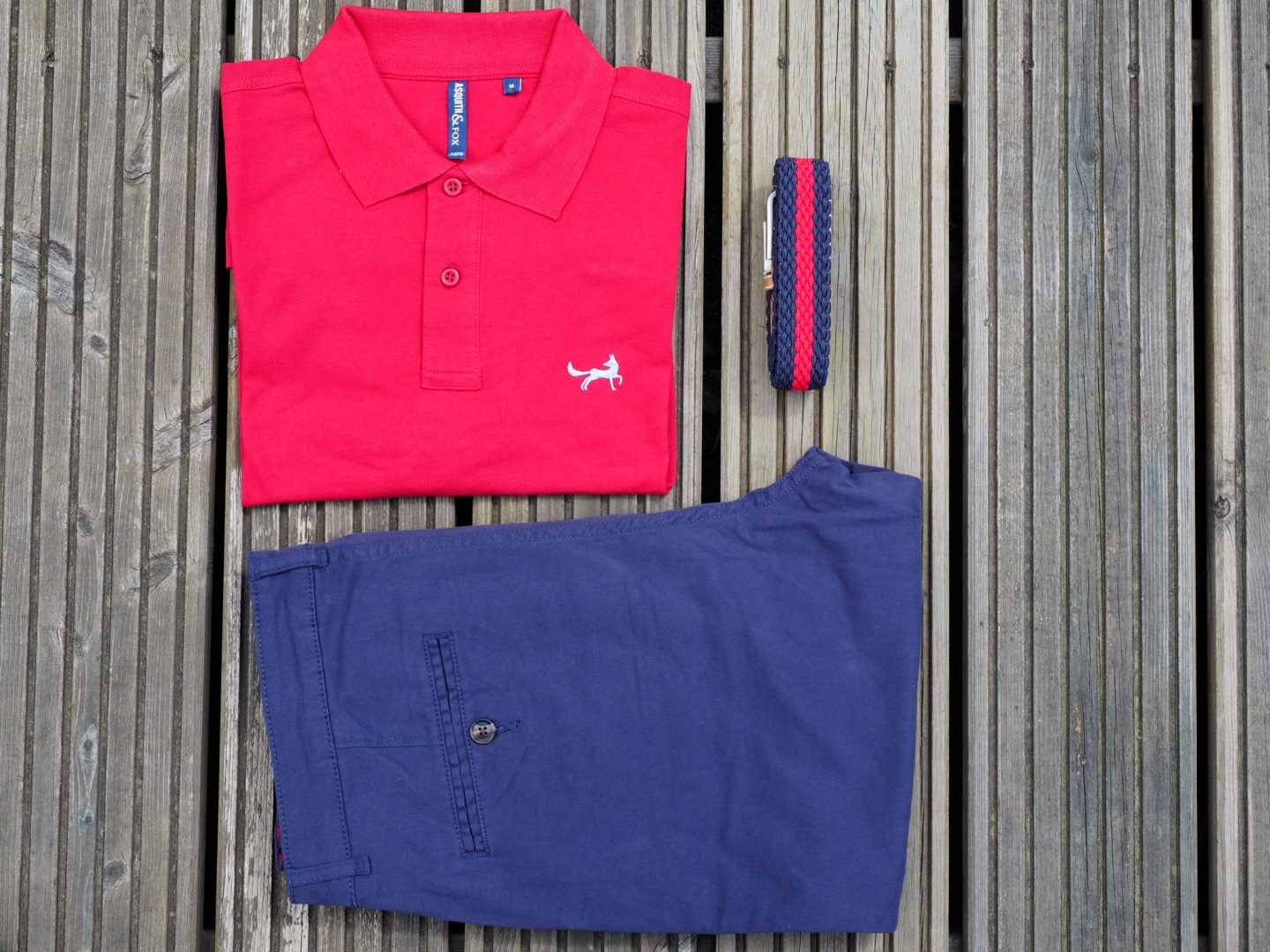 I've put their Chinos on, gone for a walk, then actually gone for a run in them (you'll always get a fully comprehensive product test with Maketh-the-Man). Overall there's a lenient level of stretch in the fabric, with no compromise in quality. These chinos feel great put on but what I will advise is to potentially go down a length when choosing. As comfortable as they are, they do come up rather long (me being 6ft, 1" still too long), but nothing a well-constructed roll up can't fix. Their slim fit cotton chinos will only set you back £26.99, which is cheaper than some leading brands on the market so worth giving a try gents.
Asquith & Fox are here and ready for you to make your order, so head over to their website now, you won't be disappointed.