About last night….
The bank holiday has passed and we enter a short week ahead, with more in store than we ever anticipated. Our Thursday night takes us away from the business of the city, for an intimate dinner with a special group of people.
The Team at Azzaro whisk us away from our desks to a dinner setting like no other, in the notorious Ivy restaurant in the west end. What better way to end the short week, than time with beautiful people, beautiful food and a beautiful fragrance.
The impeccable Azzaro come at us with a new take on their already successful Chrome fragrance, with the new Chrome Pure. Designer Loris Azzaro himself created the original Chrome fragrance, with inspirations from his close relationship with his grandson Romain, along with his strong connection to the beauties of the Mediterranean Sea.
The new Chrome Pure fragrance continues to follow such emotions, with what I would like to call a deeper sense of purity. When you look at the bottling, such purity is clear once again, driven by its immaculate matted white detailing.
From a scent point of view the previous Chrome's incredible level of freshness is still present in the new Chrome Pure, but with the added boost of the spicy woody accents akigala wood and tonka bean.
But in totality Chrome Pure brings you a citrus-oriental-woody fragrance. A cocktail of citrus notes, combining bergamot and mandarin for that instant sweet freshness.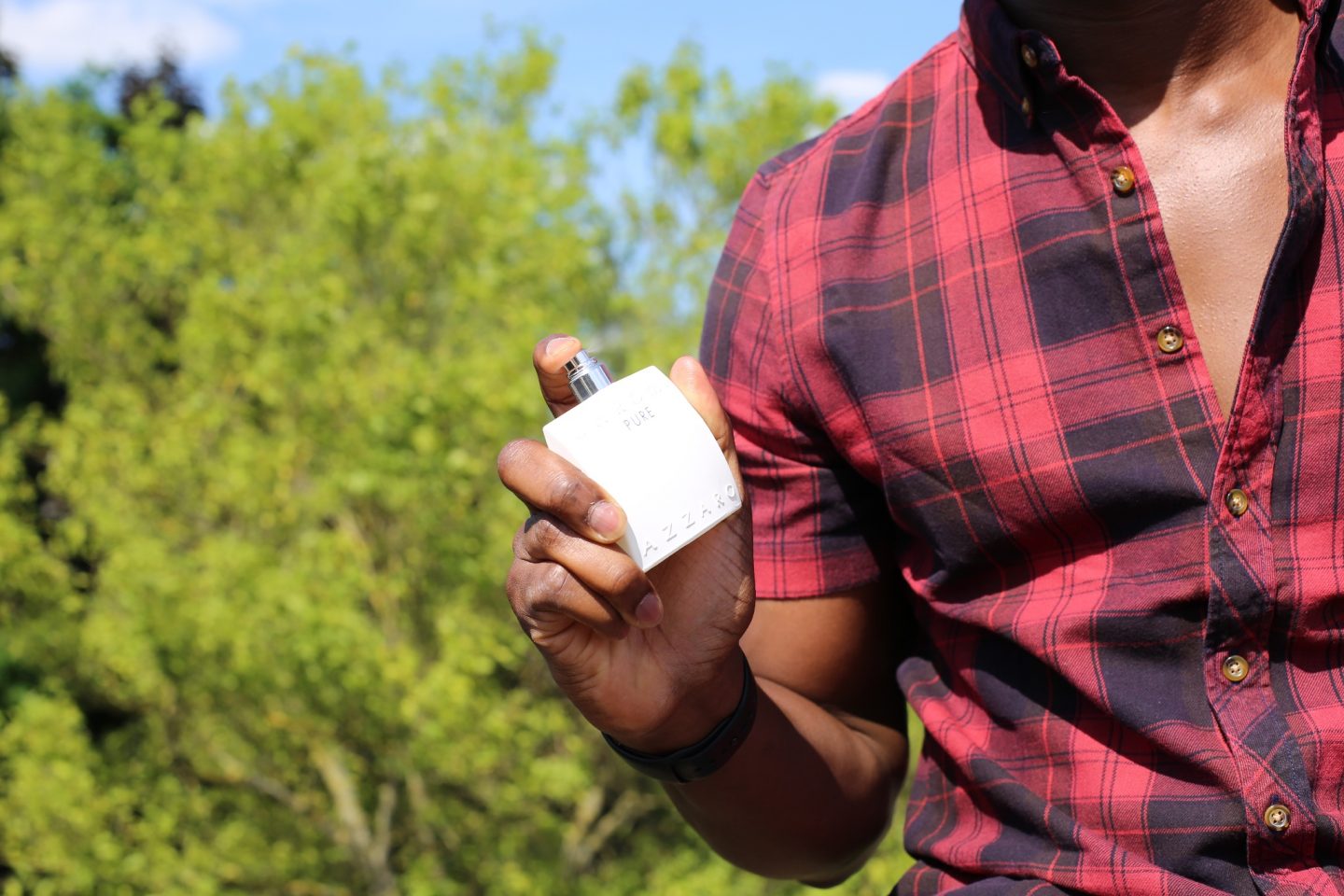 At the other end of the spectrum you detect its aquatic notes, invited by the intensity of akigala wood and mellowed by orange blossom note.
And last but not least the senses of all around you will be stood to attention by a stern musk teamed with smooth tonka bean and ceder woody notes.
I love everything about the summery, fresh scent from Azzaro's new Chrome pure fragrance and can't wait to wield this on holidays and summer moments (when we eventually see them in London).
Azzaro Chrome Pure is available now at Debenhams, so go grab your bottle and get ready for your own time to shine!