We've been busy lately driving around different cars from different brands, all with their own unique identity. This time it was time to step away from my usual compact choice of test drives, to step into the world of the bigger and more luxurious drives, leading our paths to something new from Vauxhall.
Vauxhall bring fans of the Insignia, a very different driving point of view in the form of their new Insignia Grand Sport. Like the previous models, the insignia brings the premium, 1st class driving comfort, with the driving dynamic to match. In my own view this feels like the tough guy horse power you would expect from a Jaguar XF, combined with the delicate luxuries of an A class (but without the stinging prices).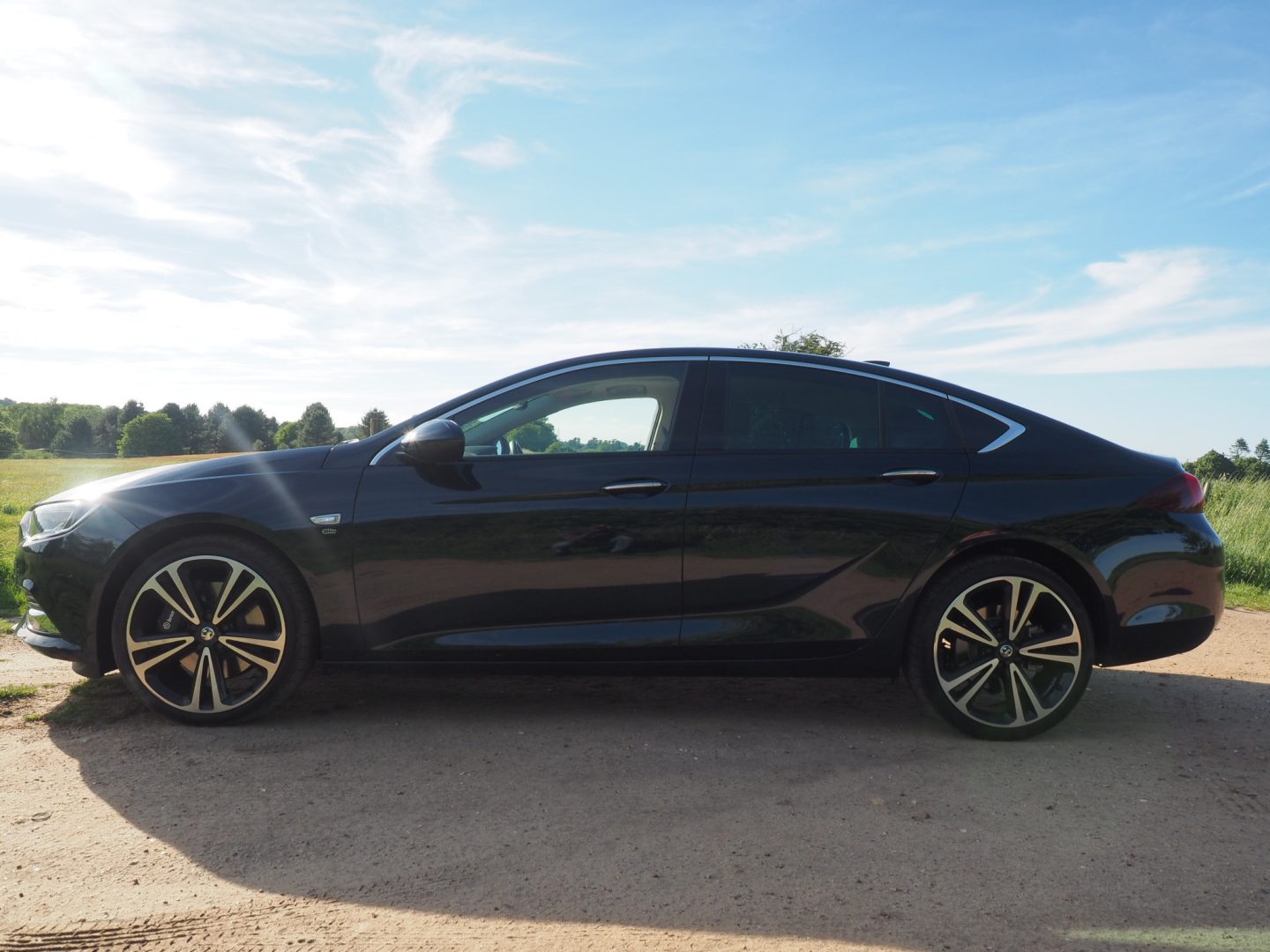 Exterior
First time in a long time the design of an Insignia has caught me off guard with its striking appearance, which is testament to the work they're doing on enhancing their look and feel. The Insignia Grand Sport has that real low profile coupe sex appeal, whilst still acting like a sports saloon under the hood. With the Insignia Grand Sport, from a distance without properly looking, you could almost slap on a Jaguar badge and pass this handsome car for a new XF.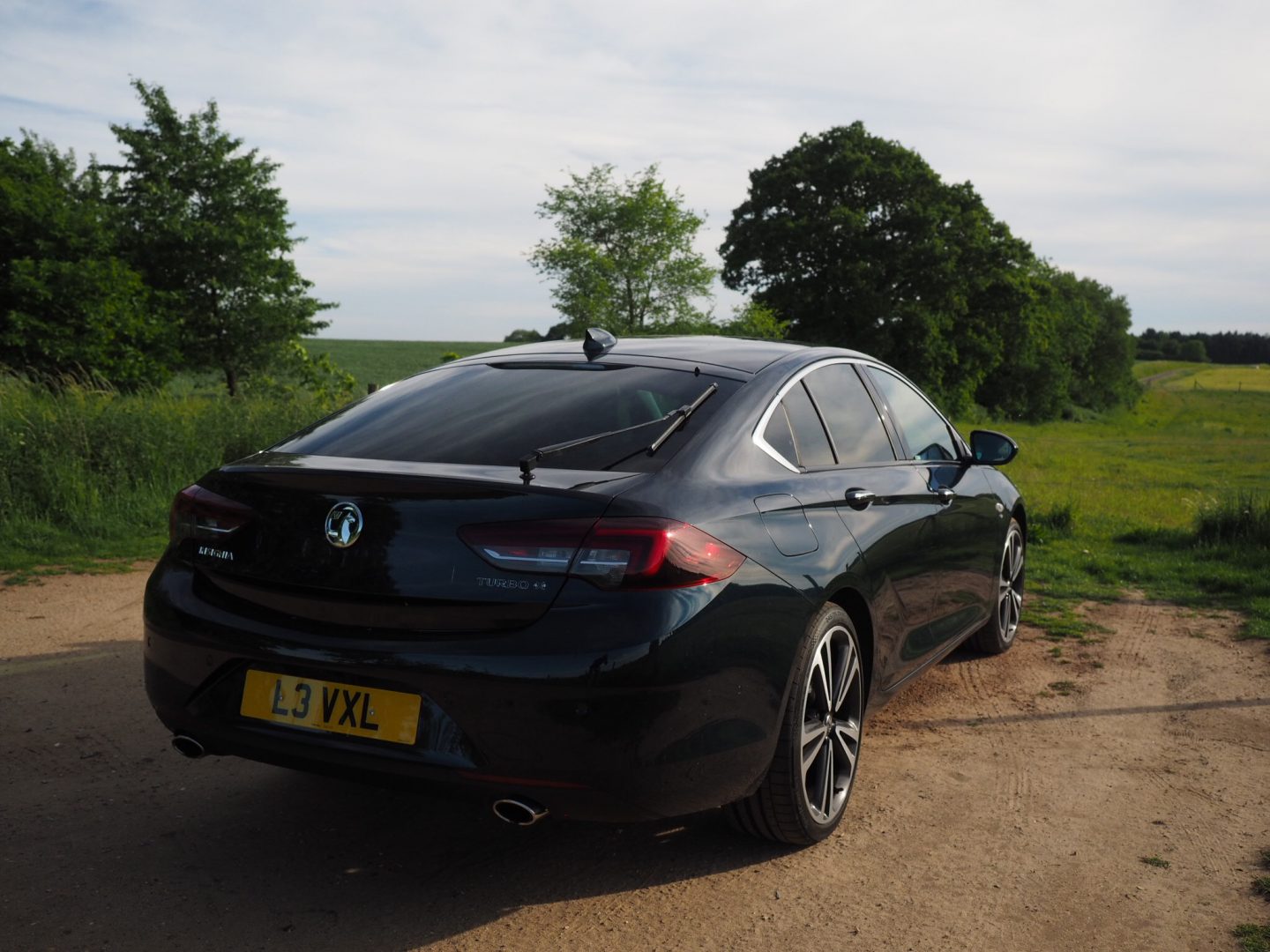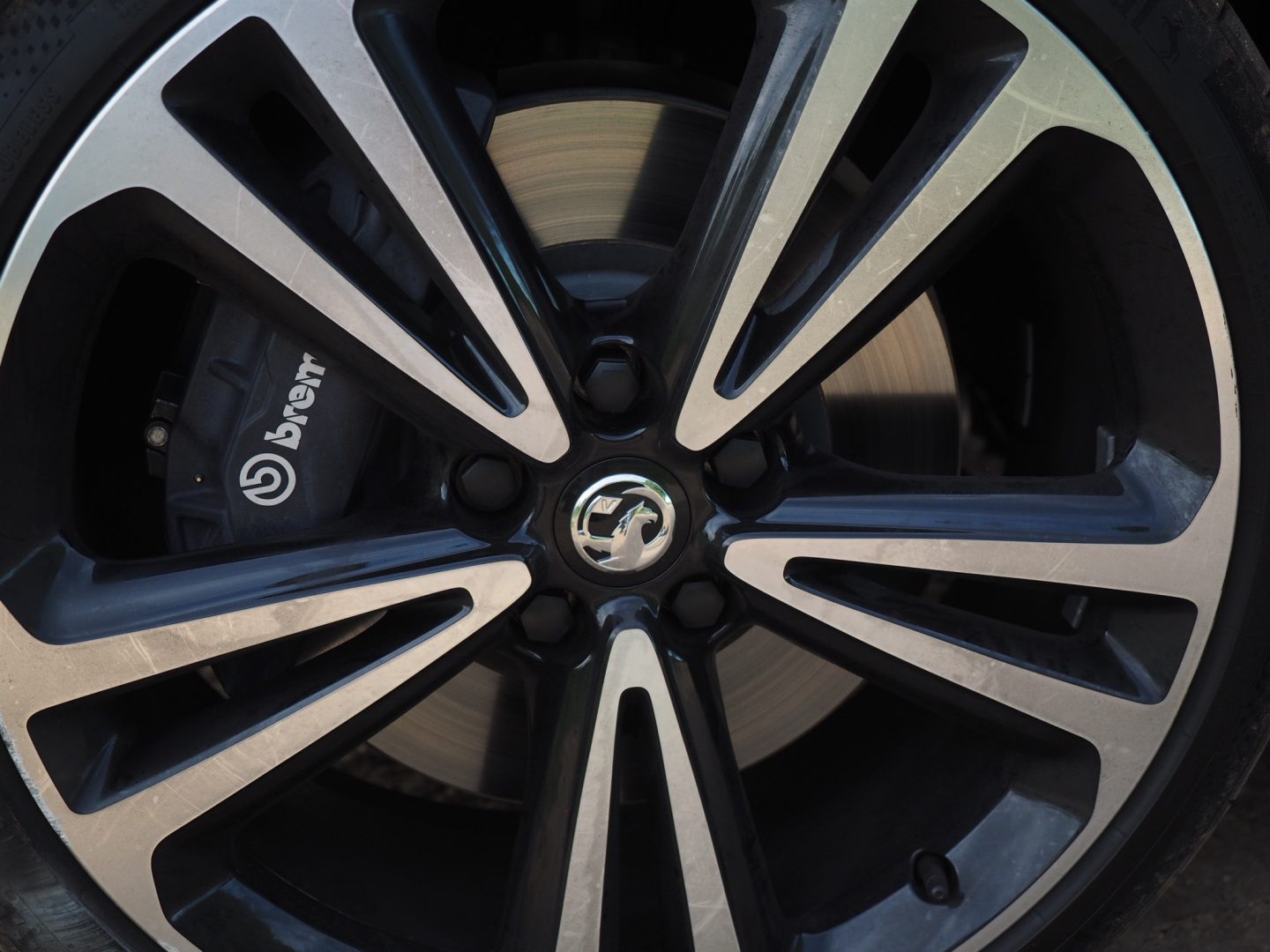 Having not been behind the wheel of a car like this before it took a while to grasp the magnitude of vehicle there is to handle (parking was no easy task for the man that's driven smaller coupes only), but in time you easily adjust to extra leg room and dominance on the road.
Amongst the testosterone built body of the Insignia Grand Sport, is its other important technical aspects. Look around the car and you will find hidden sensors surrounding almost every part of the car and once you sit in side, you will fully understand just how many different sensors there really is.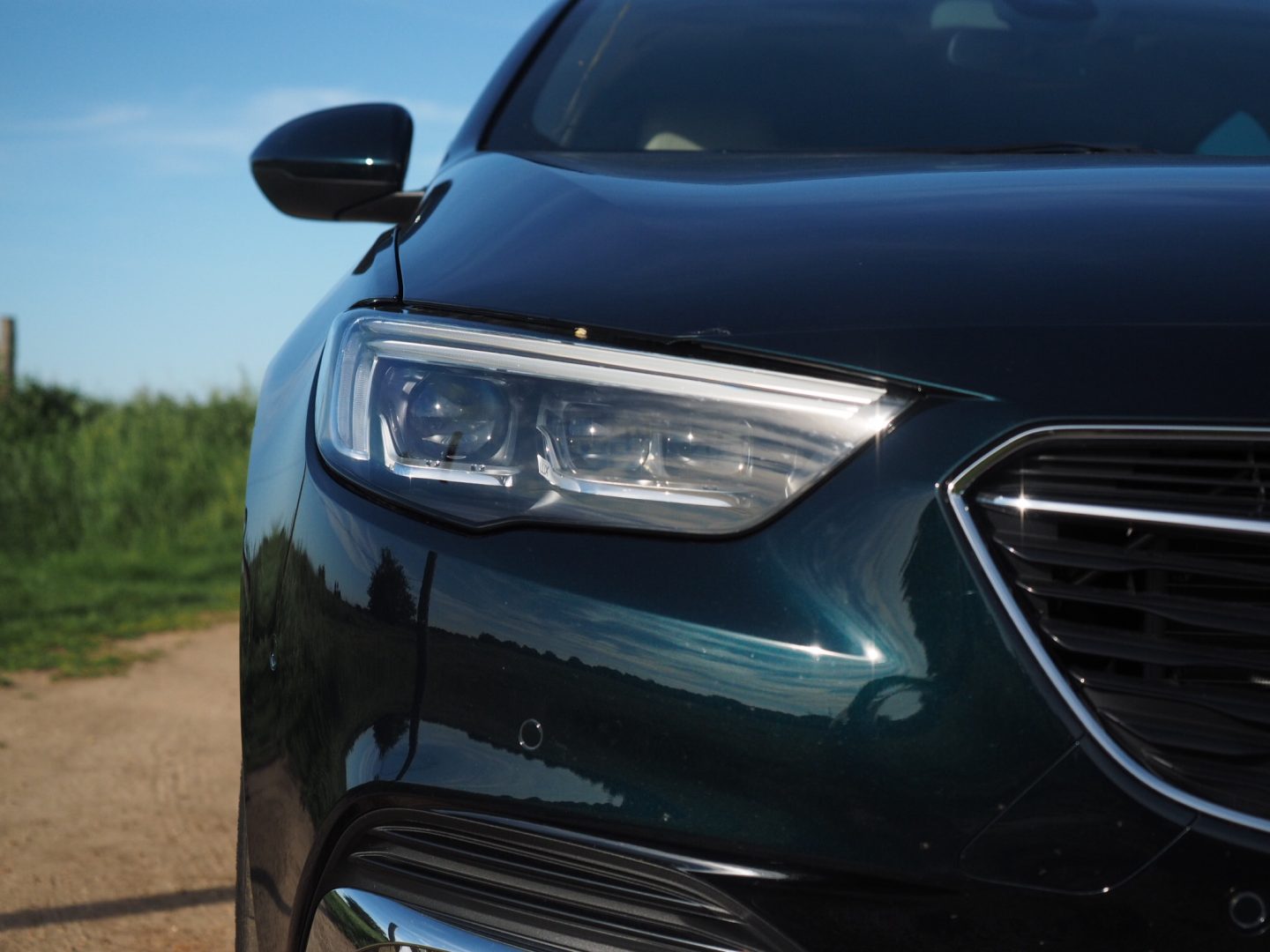 There are sensors that tell you when you're too close to objects, there are sensors to tell you when objects are too close to you. The headlamps have sensors to illuminate the roads when it's dark enough, along with lane correction sensors to steer you back into your lane quickly and safely (whilst you take a moment to reflect on your poor handling of the wheel).
Interior
Interior isn't everything, just the one thing that makes all the difference. We looked at the interior in two perspectives; the personal view as the driver, followed by the opinion of friends as passengers. From a driver's point of view, it's extremely comfortable and remains so even after 2 constant hours. It's almost too comfortable in some cases (there was a nap involved when we parked up for a break), which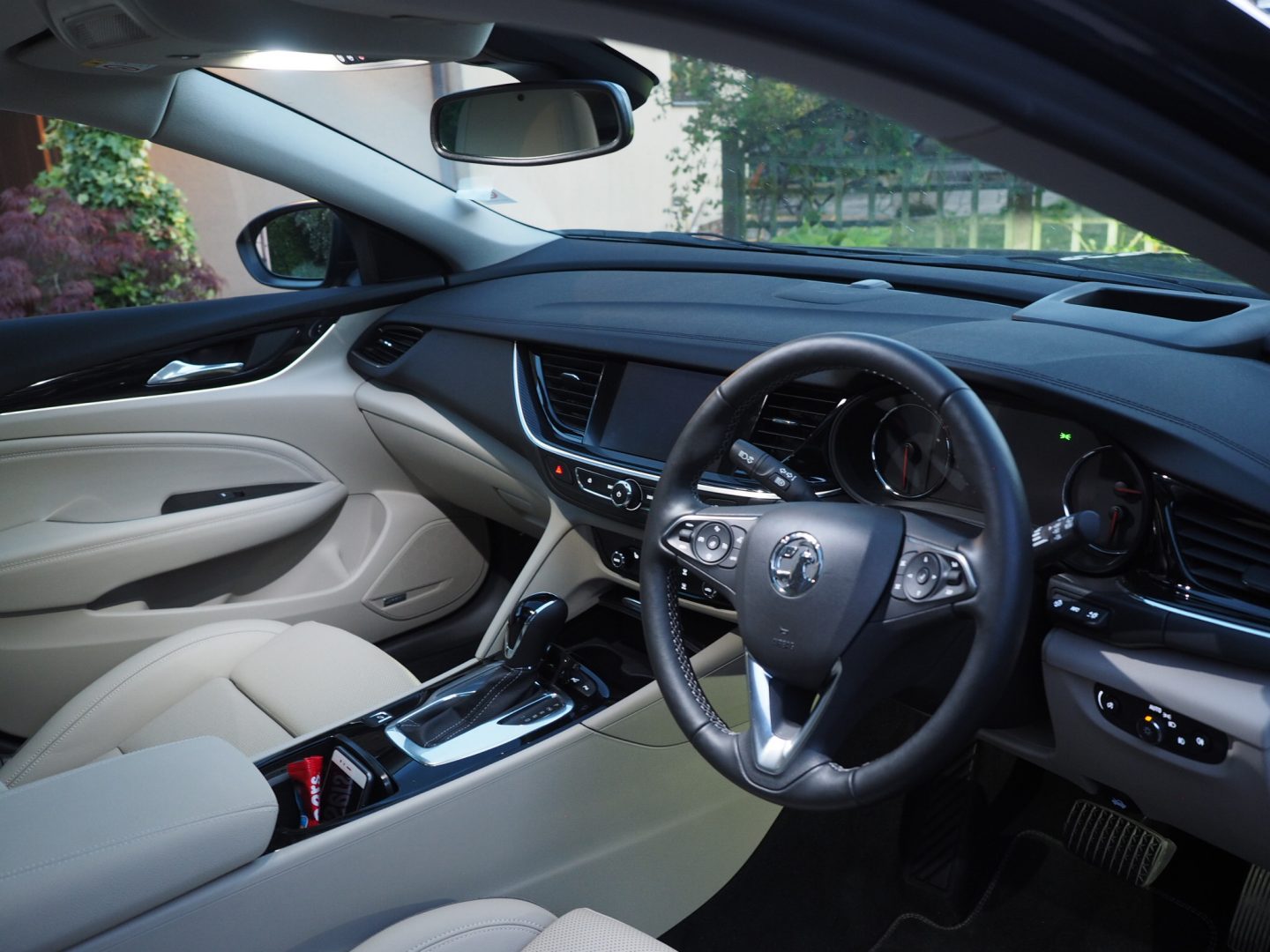 Leather seats, chrome trims and low profile ambi-lights all come with the new interior experience of the Insignia Grand Sport, ensuring you feel like you're still getting your money's worth.
Boot space is incredibly huge, especially huge when you consider that this is not a jeep in the slightest. From our assessment, it was big enough to debate taking a long nap in, before we got back on the road.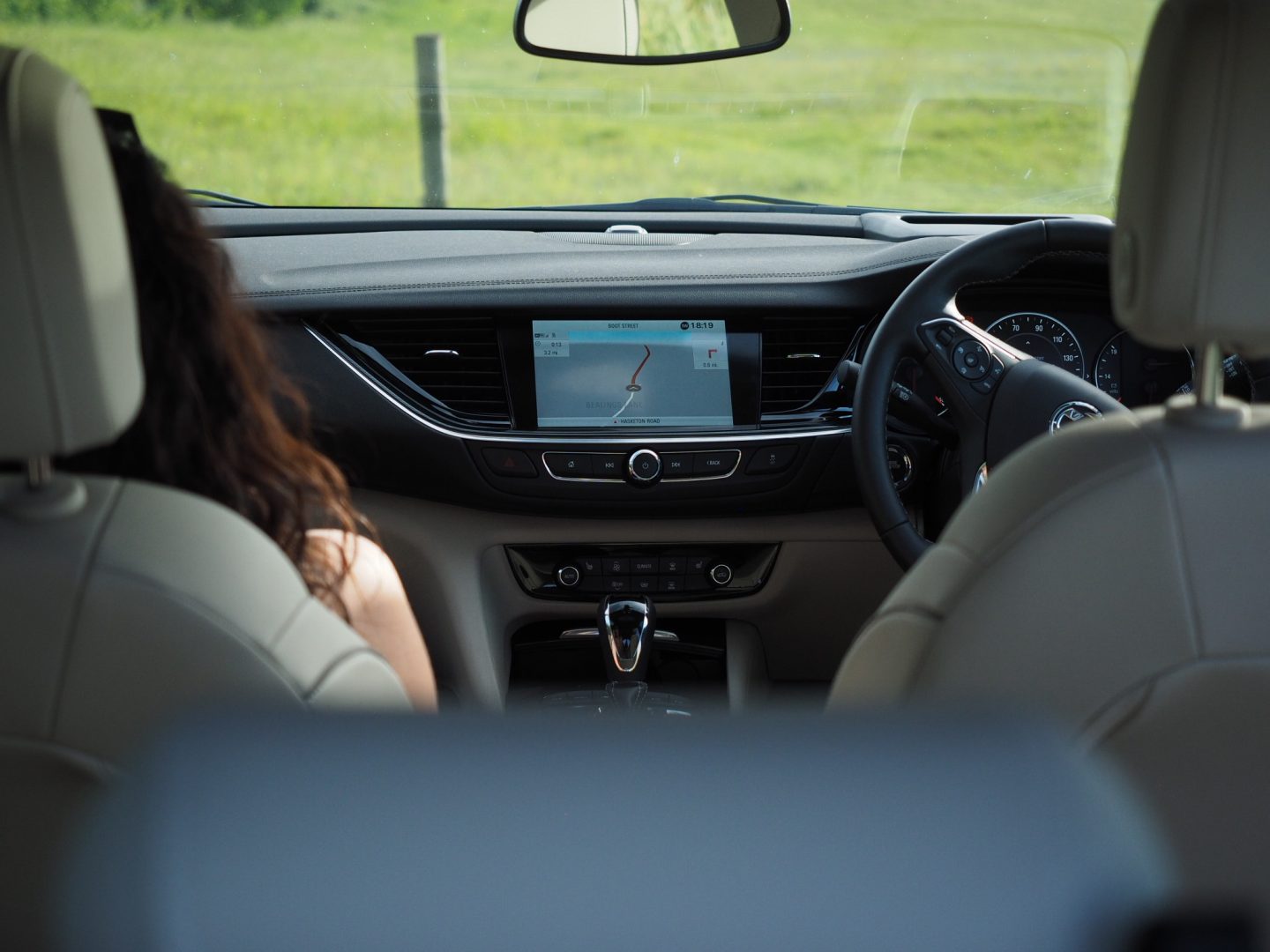 It's clean, it's minimal, but it still does the job across its entire design. It somewhat reminds us of the interior works of the BMW, in the sense of it being extremely gadget filled, but very practical. For the type of car the Insignia Grand Sport is, it serves its purpose well.
Technology
There's a mass amount of technological innovations inside the Insignia Grand Sport, some which are very useful and some which make themselves more noticeable than they should.
External perimeter sensor trigger when objects are close, signalling you from the dashboard or the wing mirrors. And these are brilliant to have at your disposal, but go off so much you quickly lose sight of their importance (almost like the boy who cried wolf). Your rear view camera makes reversing slightly easier to bear, especially considering you now have to deal with a space ship of a saloon to park.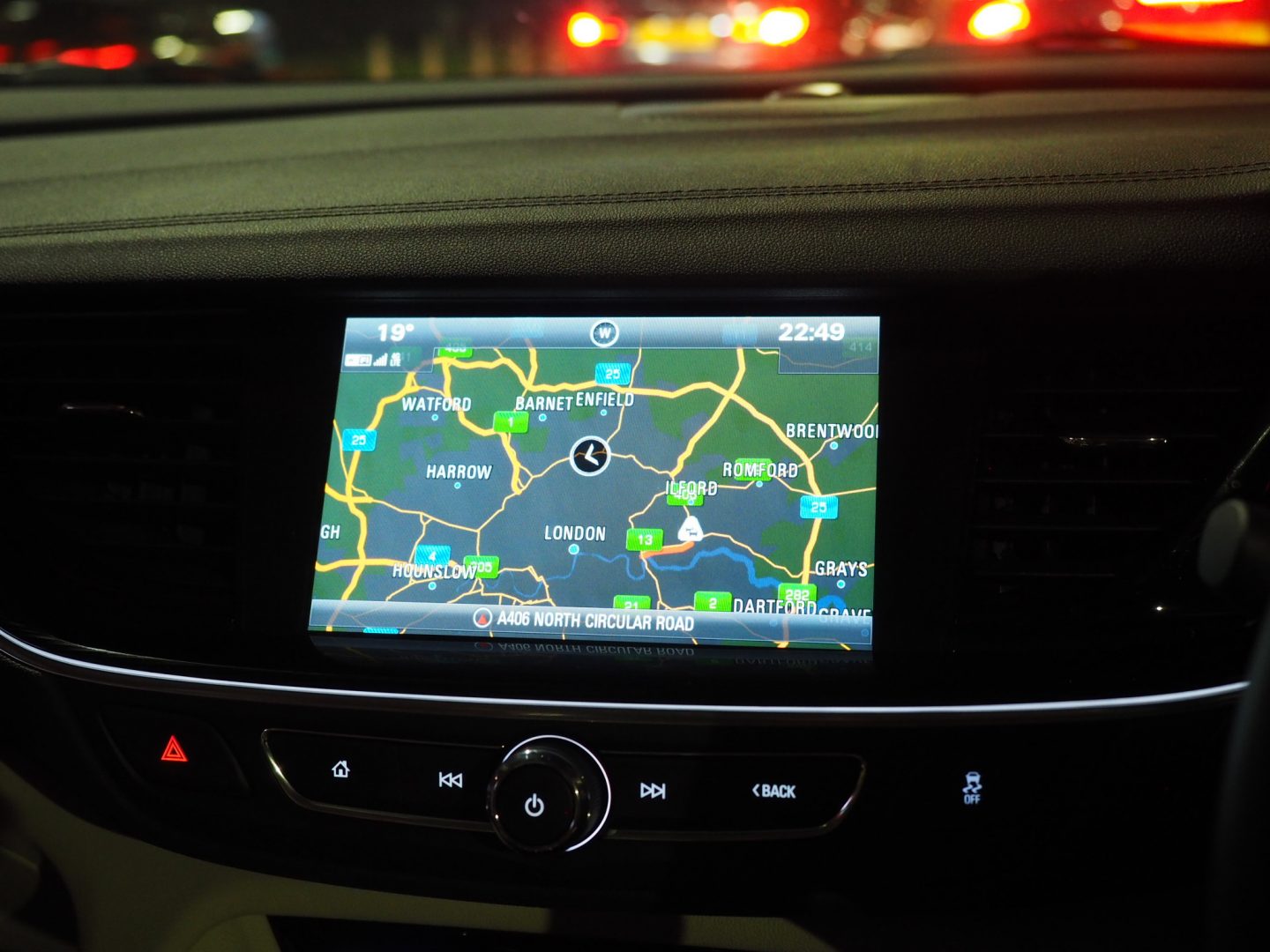 There is a parking assist system available in the Insignia Grand Sport too which from what we've been told is a great tool, but one that doesn't make itself easy to understand how it actually works (one to try again another time we think).
But just when I thought there was too much going on, we get to the more exciting features during the drive. Whilst on the move you'll experience the adaptive cruise control, as it keeps your speed in line with the vehicle in front. As well as its lane control system to manually steer you back in lane, whenever you start to drift out.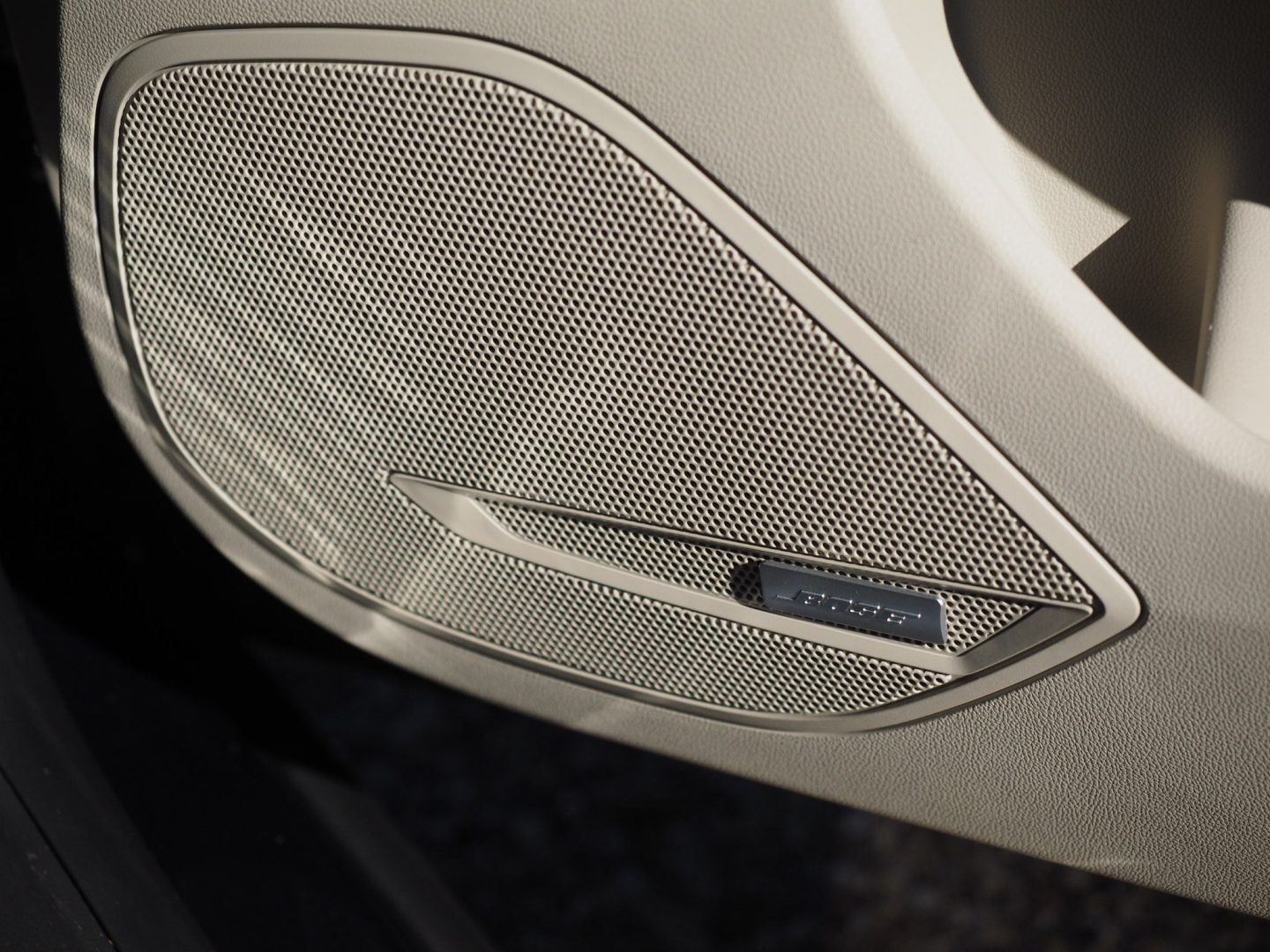 Whilst you drive your ears are blessed with the crisp clarity of the Bose sound system, a lovely addition for those that truly appreciate hearing music correctly (and not with a high pitched treble). So all in all there are plenty of gadgets and gizmos at work in the Insignia Grand sport, which make the driving experience more of what it should be, which is enjoyable but still comfortable.
Various impressive features are available in the Insignia Grand Sport, with a not too daunting starting price of £18k. And when you put that against the comparative 5 series/C class, the price is something worth shouting about.
For more detail and on Insignia Grand Sport, head over to their Vauxhall Insignia Grand Sport homepage and get ready to be impressed by all it has to offer.