Oh it's been a very, very long year so far, with lots of planning (both Callum and I are getting married this year!), events and new projects with brands. But in the midst of all of that, we've been fortunate enough to slide a bit of travel in between everything (Callum more so the lucky bugger).
So with that in mind we felt it was time to lay down a guide on all the travel items we've been thinking about, when we're about to hit the road, board ships or take to the skies.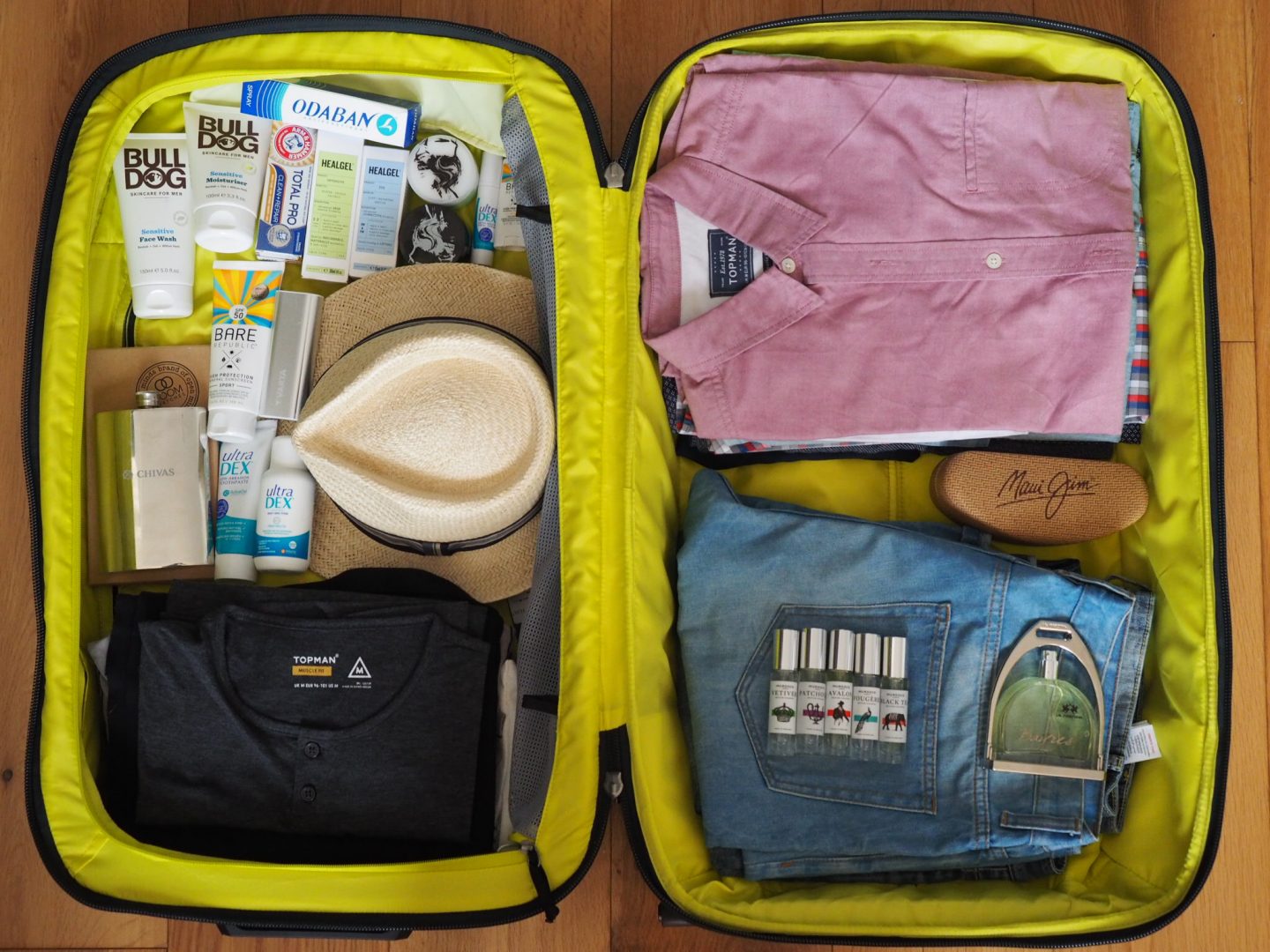 Several things we want to cover with you all that's essential for us:
Travel ready toiletries
What you smelling like?
What you packing everything in?
Gadgets and gizmos
Travel Ready Toiletries
When you're about to travel off to your next destination, the 100ml rule is so pivotal some products have your back and some don't, but we're not going to digress on those. Below are some of our winners, as picked by myself & Callum: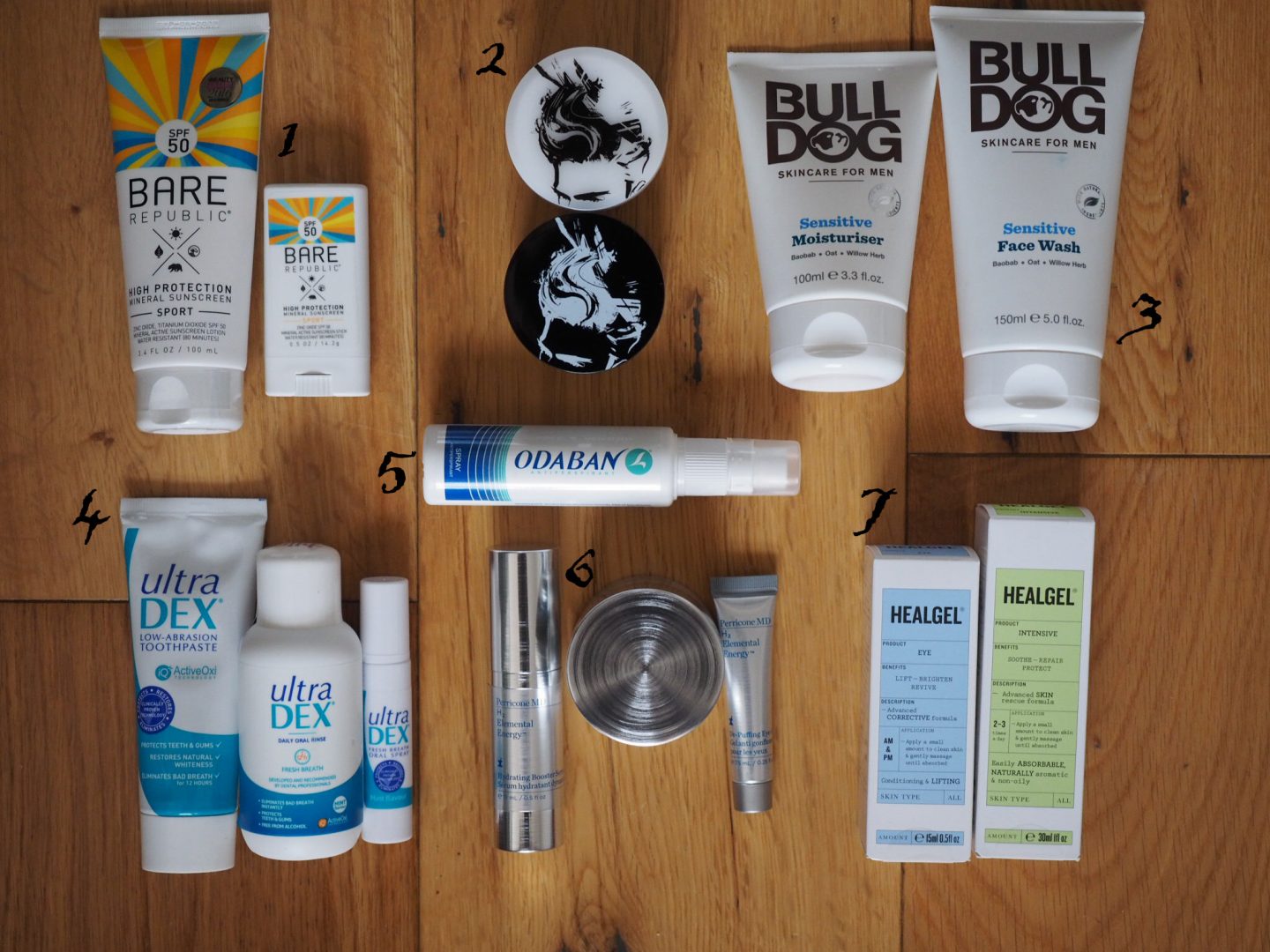 1) Bare republic – New one to us that we came across before heading to Australia. In a country like that, the high factors are a must. Bare Republic provide skincare protection up to SPF 50, ideal to defend against the most intense heats.
2) Windle & Moodie – Naturally when you're away from home, the hair needs to be tamed regardless of the location. So whether it's heading out to work or enjoying the nightlife in a new location. Windle & Moodie's matte paste is a unique blend of waxes, giving you that natural mate look. A small amount into damp or dry hair and you're all set. And at £17.50, thankfully the small amount needed, will mean it will last a little while.
3) Bulldog Skincare – one of our absolute favourites, that has saved our skin a number of times. The sensitive face wash  (£4.50) will keep the skin clean and hydrated, whilst the sensitive moisturiser will bring back the moisture lost using a multitude of natural ingredients.
4) Ultra Dex oral care – Got to keep the mouth hygiene up as much as your hair and face. Last thing we want now is a moment of conversation that leads to countless dozens struck down by bad breath. And so we picked up the Ultra Dex toothpaste, mouth wash and oral spray to keep us going throughout the day.
5) Odaban Antiperspirant – There's nothing more worrying than being a complete sweatbox, when you finally stop off in your travels. Speaking in experience, it really doesn't take much to end up into a ball of perspiration. And to the rescue comes this new travel essential; Odaban. Sold with a money back guarantee, Odaban's antiperspirant works harder than most, targeting culprit areas of the body like the armpits, feet, palms and face. And best of all is that it comes in 30ml, so perfectly safe for airport travel.
6) Perricone MD: Ultimate hydration starter kit – No matter what it's is essential to keep that skincare regime up even when you're travelling. It can be a hard one to maintain admittedly, but one we will always regret if we let slip. So in the spirit of skin care and keeping the toiletries under 100ml, we picked up this starter kit from Perricone MD. Perricone MD are one of those brands we're very familiar with and has done wonders to the skin hydration in the past. 3 steps are included in their starter kit; hydrating booster serum for refining skin texture, cloud cream for intense hydration and de-puffing eye gel to sooth and hydrate (and hide away the late nights of travelling).
7) Healgel – another new one for us and super glad it fell into our hands. For those long and tiresome weeks, the impact it has on our skin can be quite stressful. I know this myself as I'm currently dealing with a massive breakout right now. But fear not as a few days on the Healgel intensive, has brought the skin back to a better condition. And for our poor eyes comes Healgels eye serum, was created by world-renowned cosmetic surgeons. And after a few days use, it's definitely apparent how well created it really is. Repair serums like these don't come cheap (both £37.50 each)
What you smelling like?
So who else has their 'on their travels fragrance'? What just us? Well if you ever feel like a change of scents whilst you're overseas, here's a couple we fancy.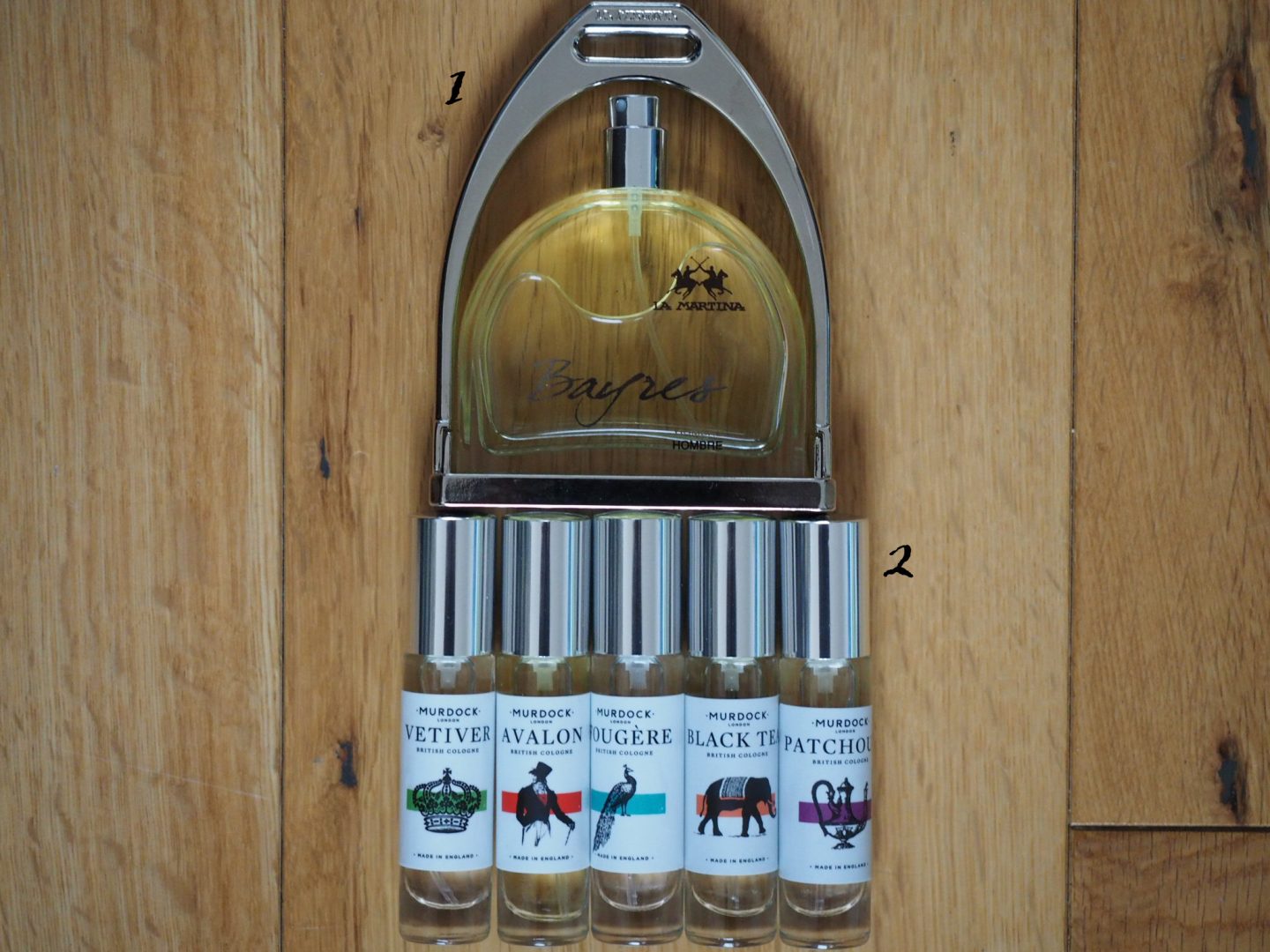 1) La Martina Bayres (50ml) – You've seen us hanging with our pals at La Martina lately on the clothing side. But it turns out clothing isn't the only thing they have a skill for. Recently picked up from Jules B, the Bayres fragrance from La Martina has more of a natural warm fragrance feeling to it, thanks to its rhubarb, grapefruit and bergamot top notes.
Blended additionally with its magnolia, jasmine and lily-of-the-valley and you've got that relaxing travel fragrance locked down.
2) Murdock London Cologne Collection – one of my favourite grooming brands and for good reason. Another one picked up from Jules B, the Cologne Collection from Murdock London is ideal for the travelling man, who'd rather have a variety of scents at his disposal.
There's Avalon for a clean, fresh scent, Black Tea for the more intoxicating blend, Fougere for sophisticated depth and much more.
What you packing everything in?
The travel is a great thing to do, but the storage in which contains your travel essentials is even greater. Ensure you keep your loved possessions safe and secure, with some of the suggestions we have below: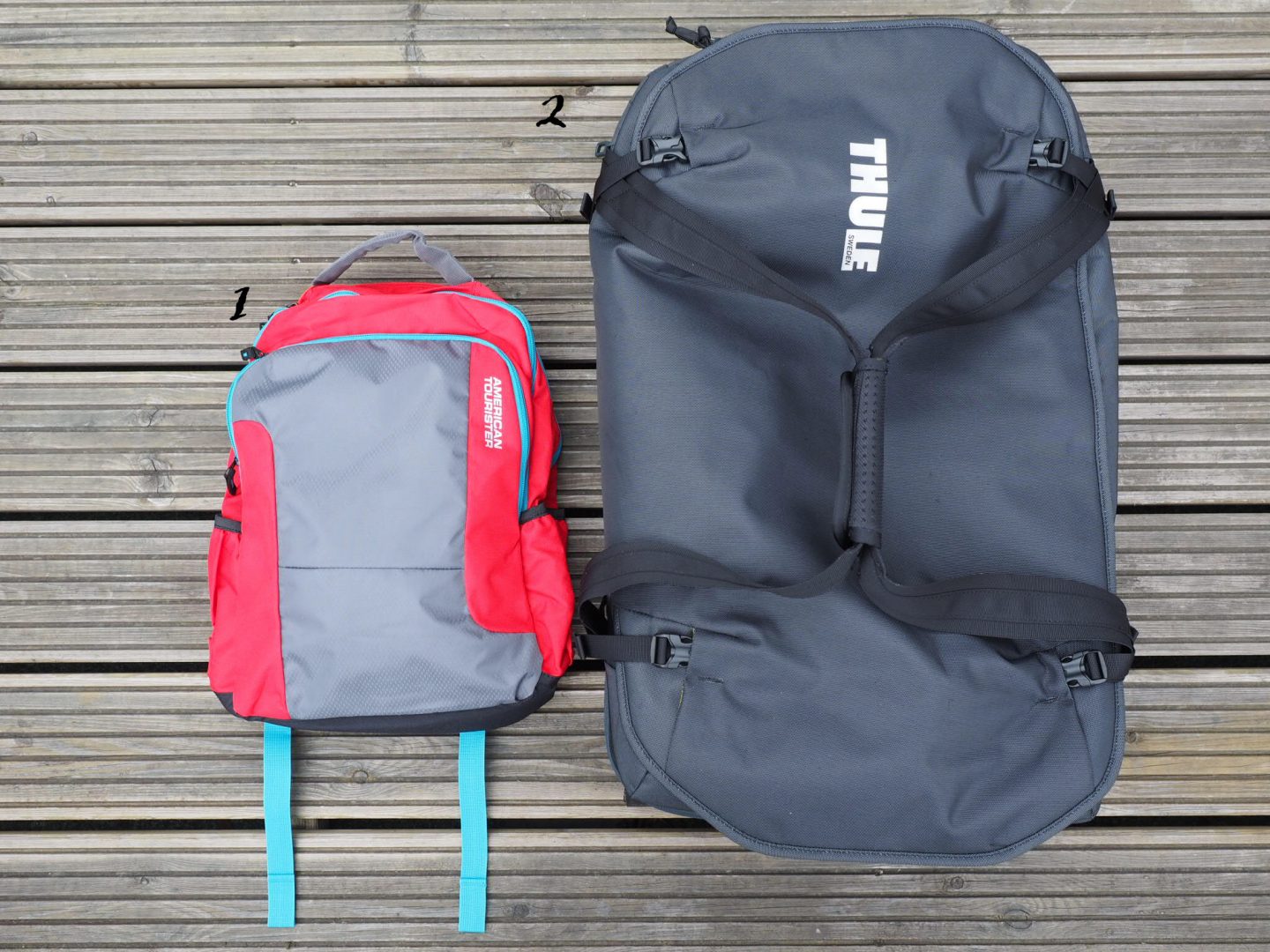 1) Thule Subterra Suitcase – Thule from Sweden are normally known as the guys that make excellent parcel shelfs for cars. Now they're known to us as the awesome luggage makers. Their Subterra 77 suitcase is pretty epic, in so many ways. If we could describe it, we'd describe it as the large duffel bag on wheels.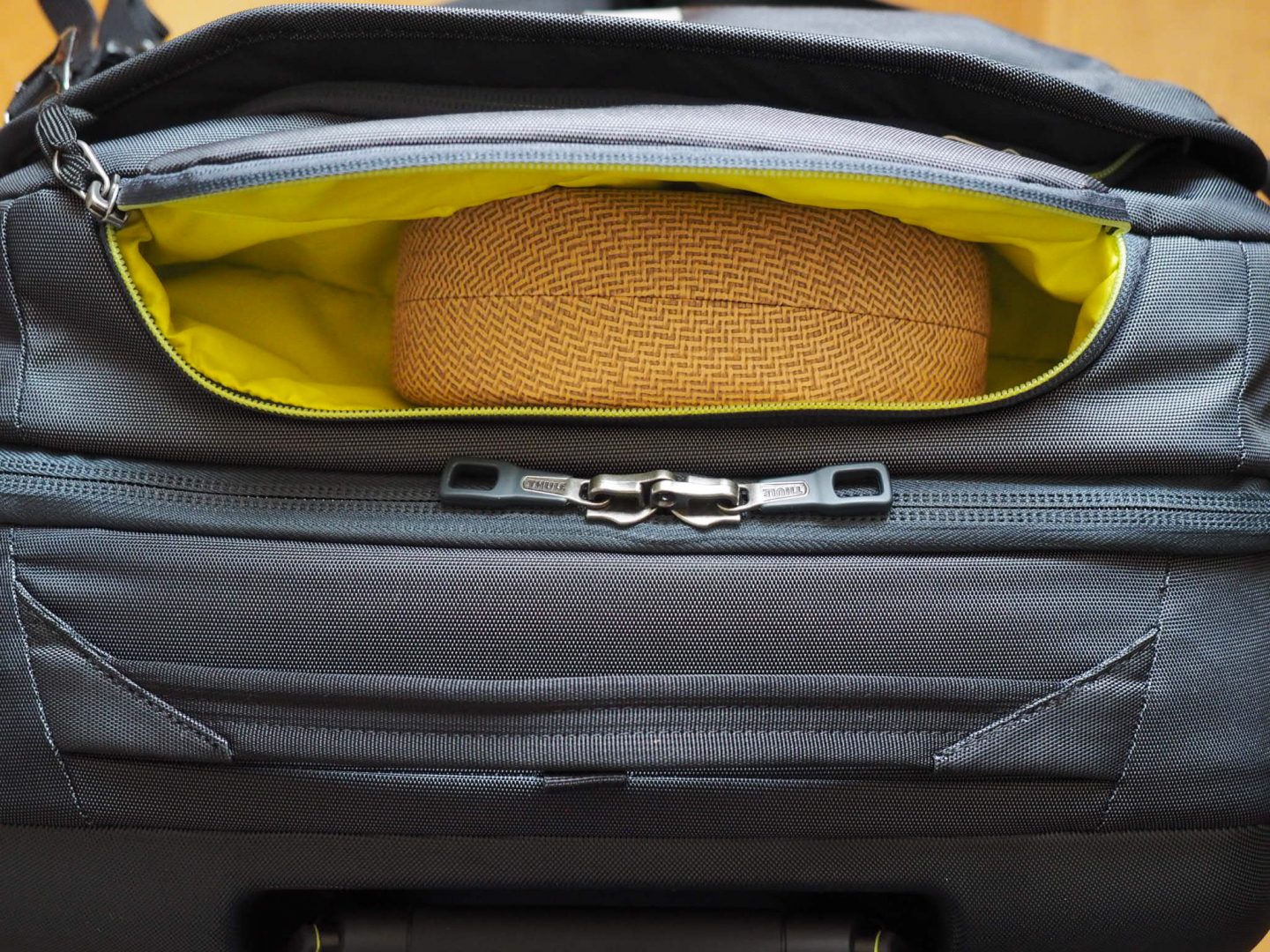 A wide mouth divided compartment makes it super easy to pack all your travel essentials, whilst having piggyback straps to allow additional bags to be hooked on (the simple things make the world of difference).
2) American Tourister Backpack £19 – Another brand that doesn't need introduction, as American Tourister have been at the bag making finesse for quite a while now.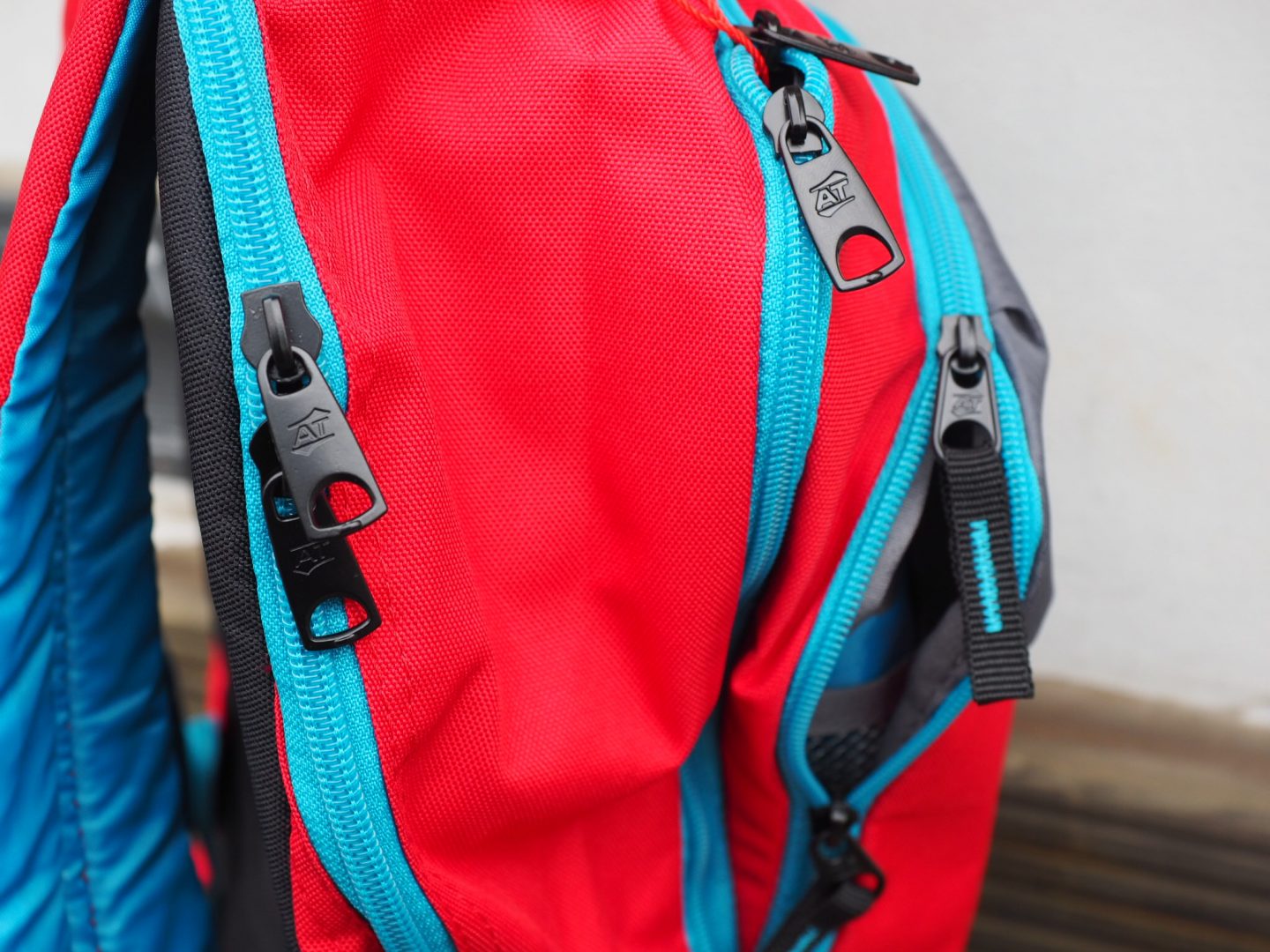 For our travels the urban groove backpack is as ideal as perfectly ideal backpacks can get for travelling around with ease. It's Lightweight, it's padded in all the right areas (back, sides and front to protect all your goods) and best of all, it's extremely good value for money.
Gadgets & Accessories
It wouldn't be travelling without at least a few gadgets and accessories to keep you going. And by this we mean the need for electronics and travel accessories. Here's some of things on our radar: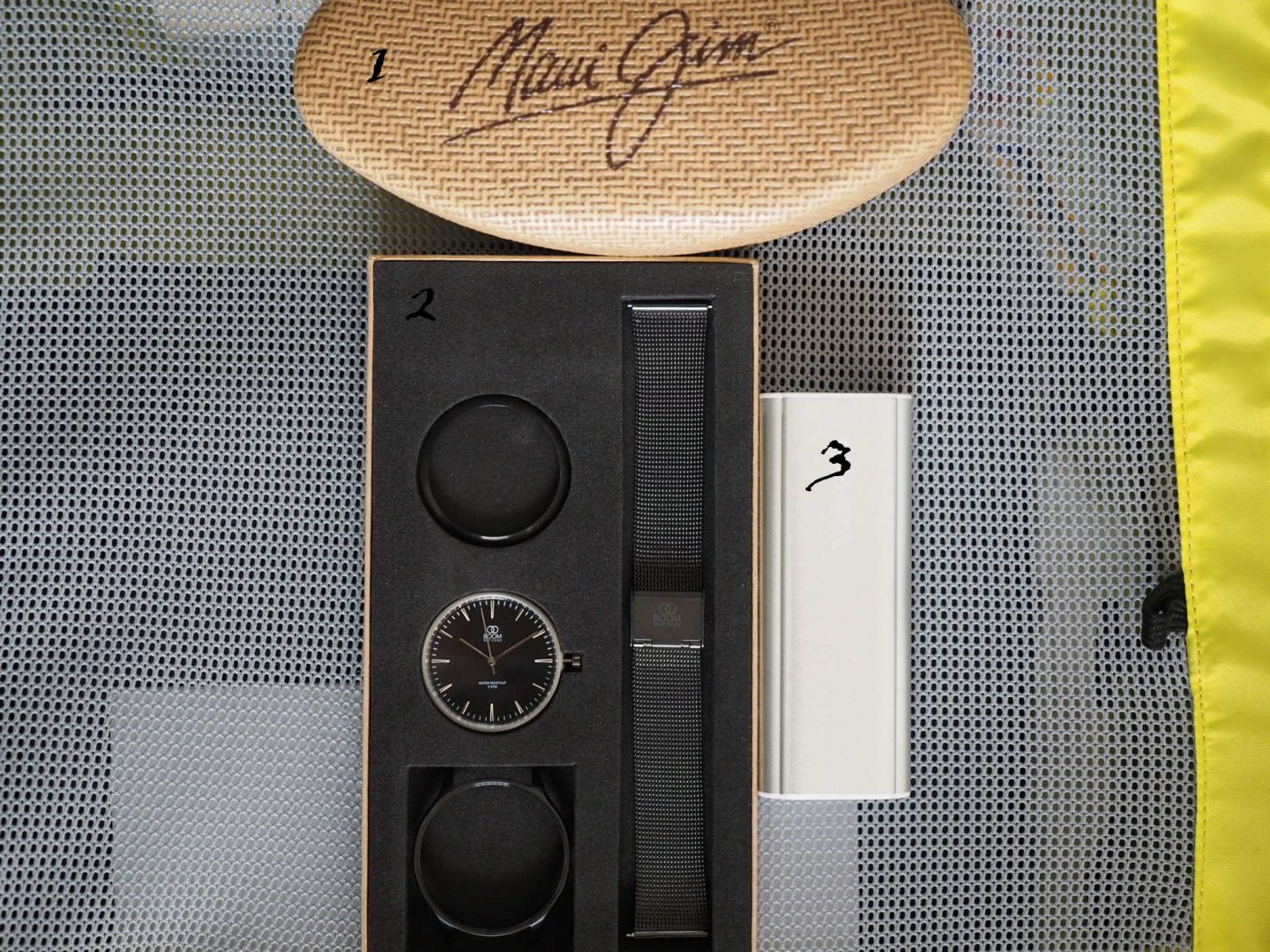 1) Maui Jim Sunglasses – Unlike the bi-polar weather here in the UK, the sunshine in other countries will last a little longer than you think. And with that in mind we must always make sure we carry sunglasses to hand, to keep the eyes from getting permanently damaged. These unusually named WIKI WIKI shades from Maui Jim not only keep the UV rays out, but give you that added cool AF look we all want.
2) Boom Watches – a good watch goes a long way and this is very much what the boom watches are. Once you've taken in the watchmaker boost it gives you (customisable so you have to put the watch exterior pieces together which is awesome), you've now got a watch you can wear in your travels that is as reliable as it is cool to wear.
3) Varta Powerbank – with all the tech at our disposal, something has got to keep them running for at least a while. So reaching out for the 5200mah powerbank by Varta made sense for us and not badly priced at £17.
So we've got your back now when it comes to travel bits and bobs, with plenty to choose from. We hope you all enjoy and happy travels chaps.