The North Face Celebrates its new global brand campaign where they ask people to change the way they look at walls. Sounds like something from the Matrix or Inception right? Bear with us this will star to make a little more sense in a moment.
The concept behind the campaign is all about the theory around climbing walls together as a team. Were within a team, you come together to test yourselves, build trust and most important, drive solidarity.
In order to celebrate the campaign's launch and highlight the connections formed through climbing, The North Face will be partnering with gyms and facilities worldwide to make 19th August 2017 a global day of climbing, with complimentary climbing opportunities in cities across the U.S., Europe, Canada, Mexico, and China.
Now for us UK folk, The North Face will open the doors to the best climbing centre in London – The Castle, Stoke Newington – with free access throughout the day. Londoners will also be able to climb alongside a true inspirational hero, Alex Honnold – one of the world's greatest climbers and recent record breakers following the world's first free solo climb of El Capitan in Yosemite.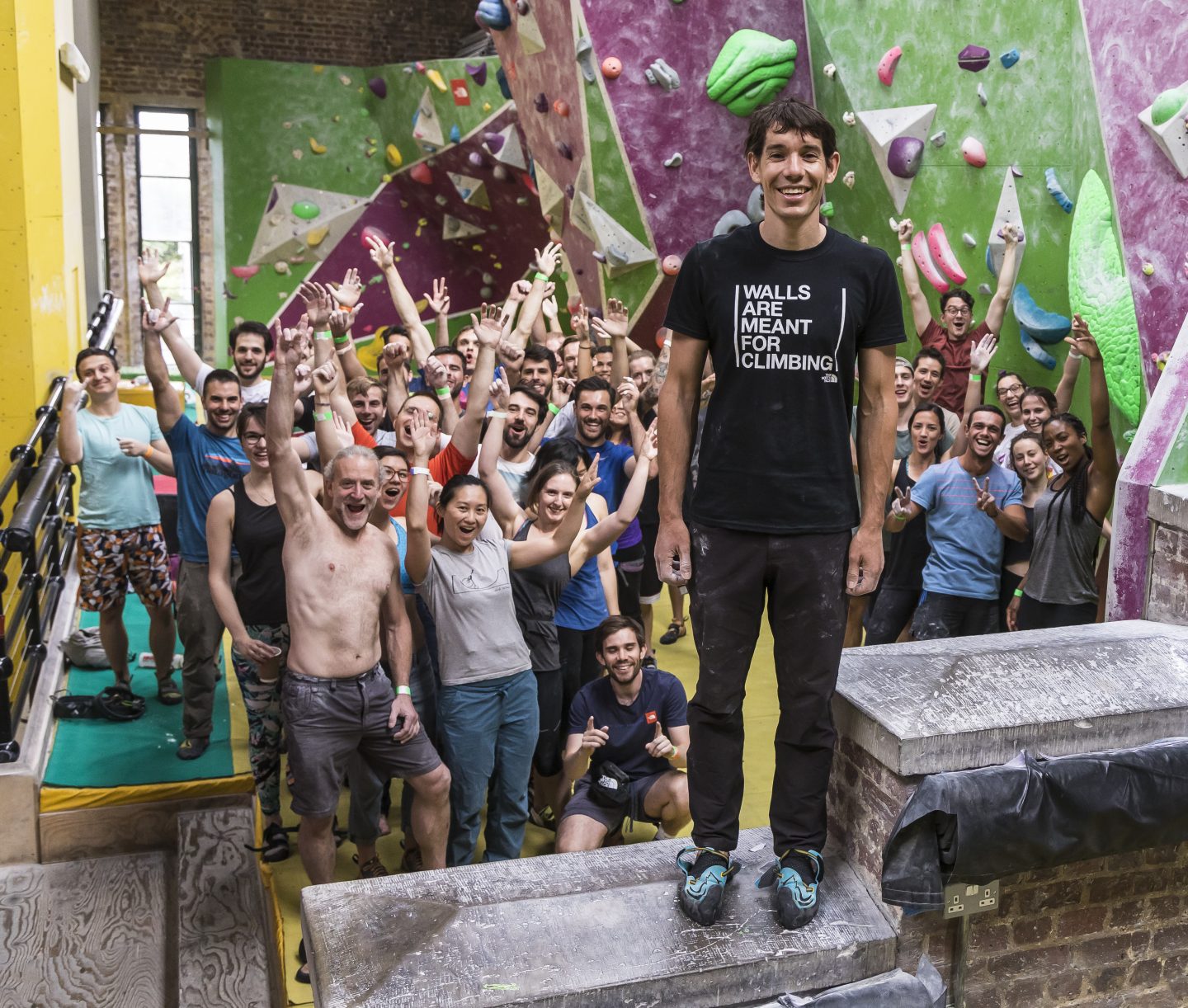 On Saturday 19th August, The North Face is teaming up with north London's The Castle Climbing Centre to bring an inclusive free day of climbing, featuring master-classes from world-renowned climber Alex Honnold.
To celebrate, The North Face is set to release a limited edition run of slogan tees, dropping at the Regent Street store, London, in the coming days.
For more information and bookings, check out the North Face Facebook page now
Happy Climbing #ClimbWalls