No doubt you've seen us say this many times but, Good suits always Maketh-the-man and as long as there's a bit of Tailoring in the world, everything will be alright.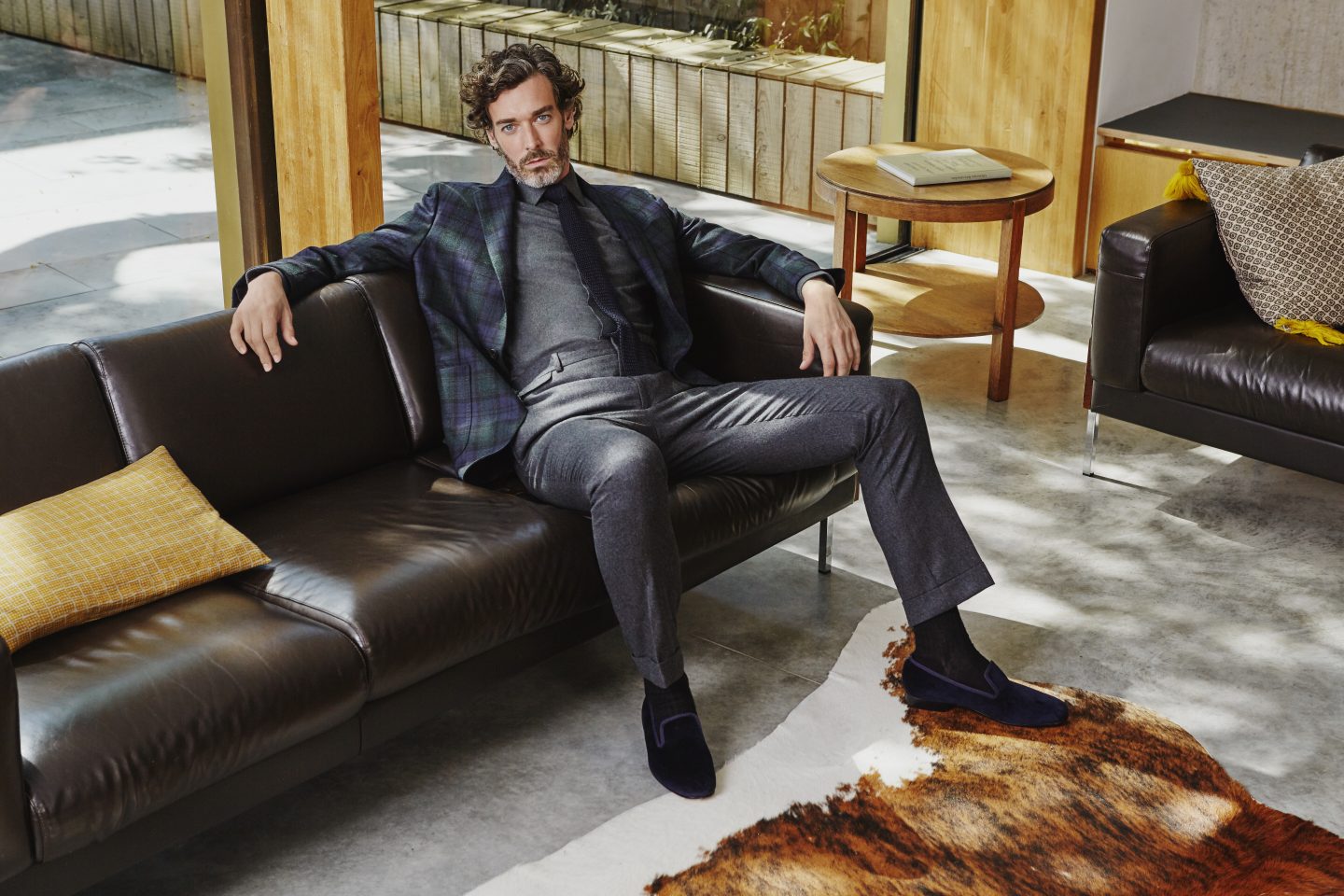 On a rather warm day in London where suits would be the last thing you'd want to think about, ourselves and a few other fine tailored gents went against the grain to embrace fine British styling that is Chester Barrie.
Although we're very much in mid-July and autumn/winter, but the weeks are moving fast and the good old British weather loves to challenge our resistance to the elements.
We digress….. Chester Barrie's autumn winter collection carries the same level of elegance and sophistication, which the lover of fine tailoring would expect from the Savile Row tailors.
Occasionwear has always been the raison d'être of Chester Barrie, followed by the signature statement piece to keep heads turning every time it makes an appearance.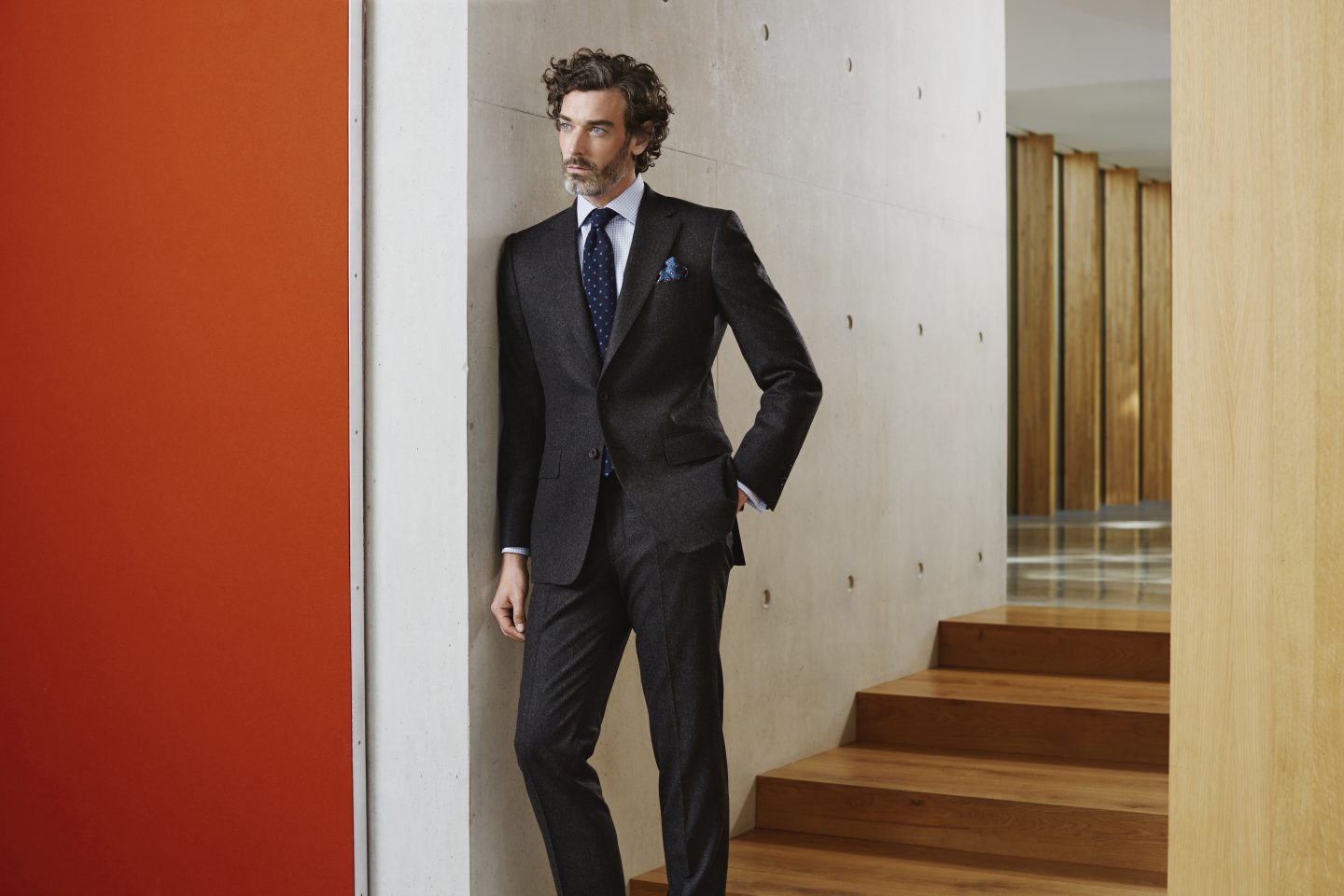 And AW17 makes no exception to this, as we see contemporary tuxedos, smoking jackets, double breasted suits (just what we've been waiting for!), urban tweeds as well as check and tartans play an integral part in forming the new season collection.
Our favourite pieces to come through
After seeing the collection first hand a few times, the spell of tailored romance has been casted and we've picked out some of our favourite bits coming through Chester Barrie AW17.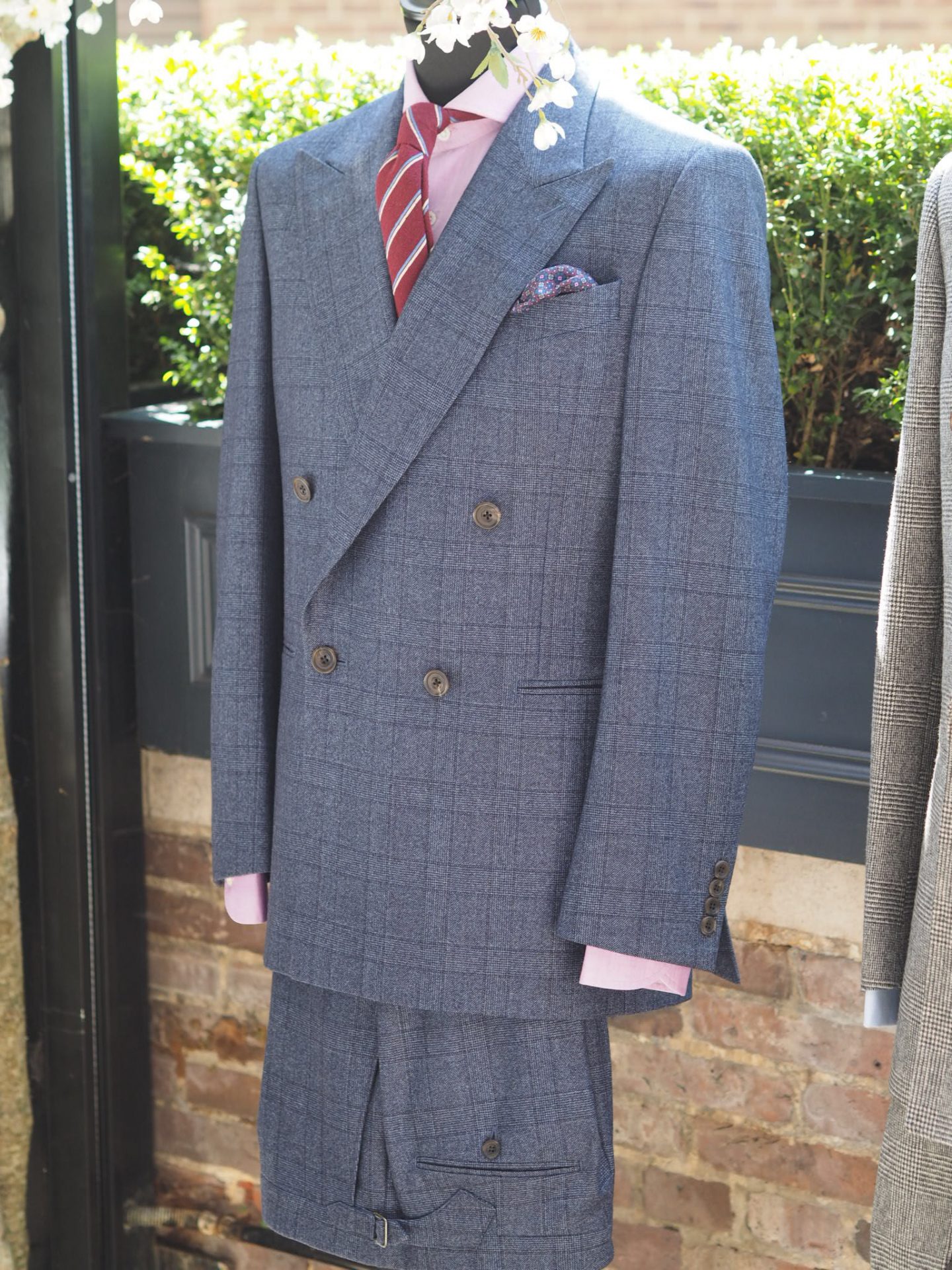 If there's anything we love more it's a bit of navy and a bit of double breasted, two things which this astonishing piece from Chester Barrie supply in abundance. This will be the go to suit for virtually every occasion, guaranteed to have the fashionistas take a bow in your presence and the tailoring enthusiasts look in awe as you stride.
If you love a Prince of Wales check, then you'll appreciate the well detailed check you see before you. Bold in its pattern yet subtle in its tone, this is the type of suit that works for the occasions, but also for the dapper gent heading into the office.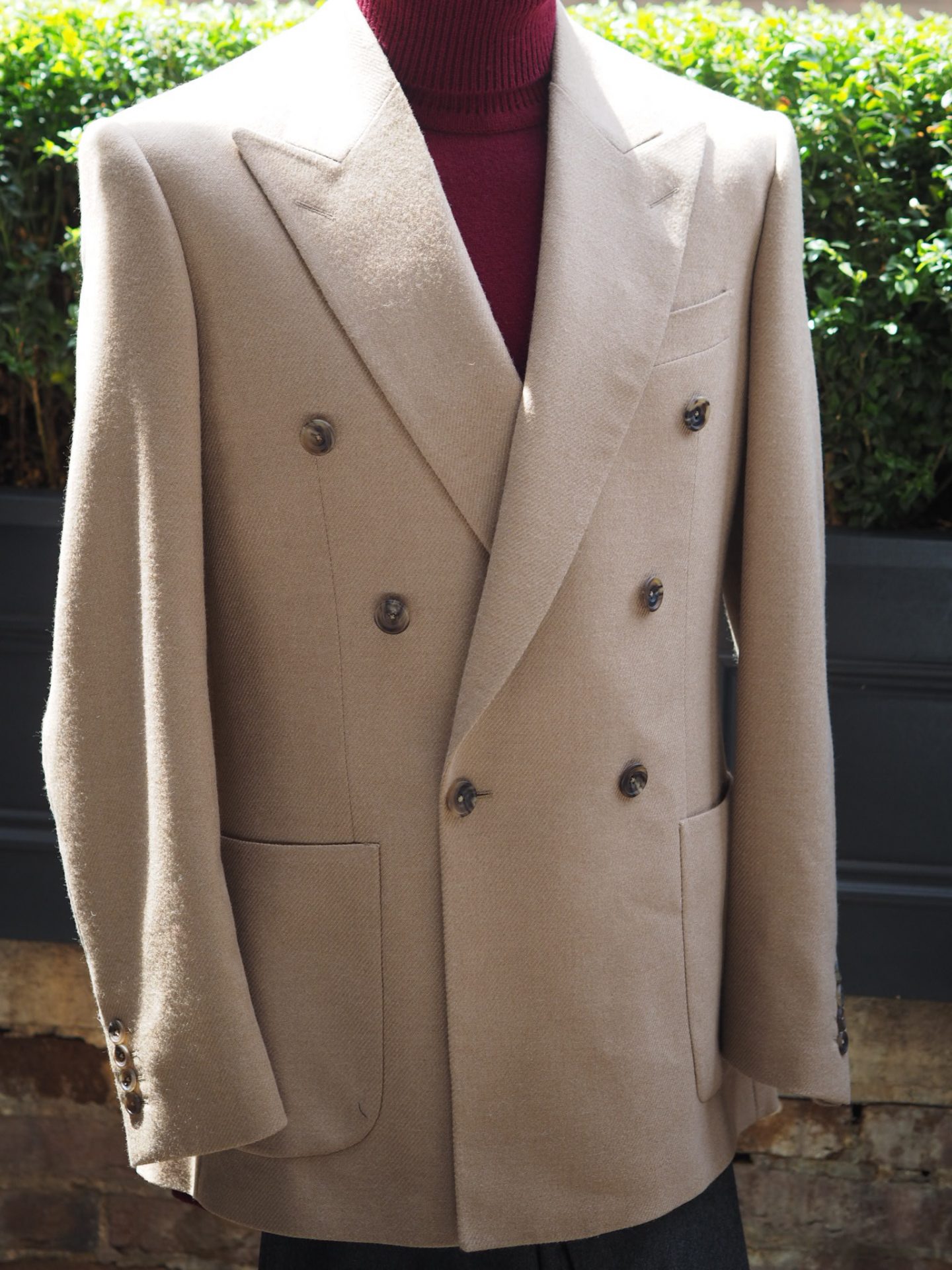 And lest we not forget the ultimate show piece that is their camel double breasted blazer. Soft to the touch with lapels as bold as an eagle. Mix it with a smart shirt & tie combo or alternatively, intensify its appeal with roll necks for the autumn period to come.
The Chester Barrie tailoring story continues to shine bright and lead the way in art of suit wearing. The new autumn winter collection will be hitting the new Chester Barrie website from July 21st, plenty of time for us all to arrange the copious number of occasions to don the new pieces.
Head on over to the site, for the full Chester Barrie experience.
P.S. Can we also take a slight moment to appreciate the cutting looks of our dear friend Richard Biedul who is absolutely killing it in the Chester Barrie AW17 campaign (as usual).