Grooming is a big thing on Maketh-the-Man, so it's only right we endeavour to share our discoveries with you. It's almost wedding time for us so with that in mind, it was time for me to consider a new regime to get the skin in a better place.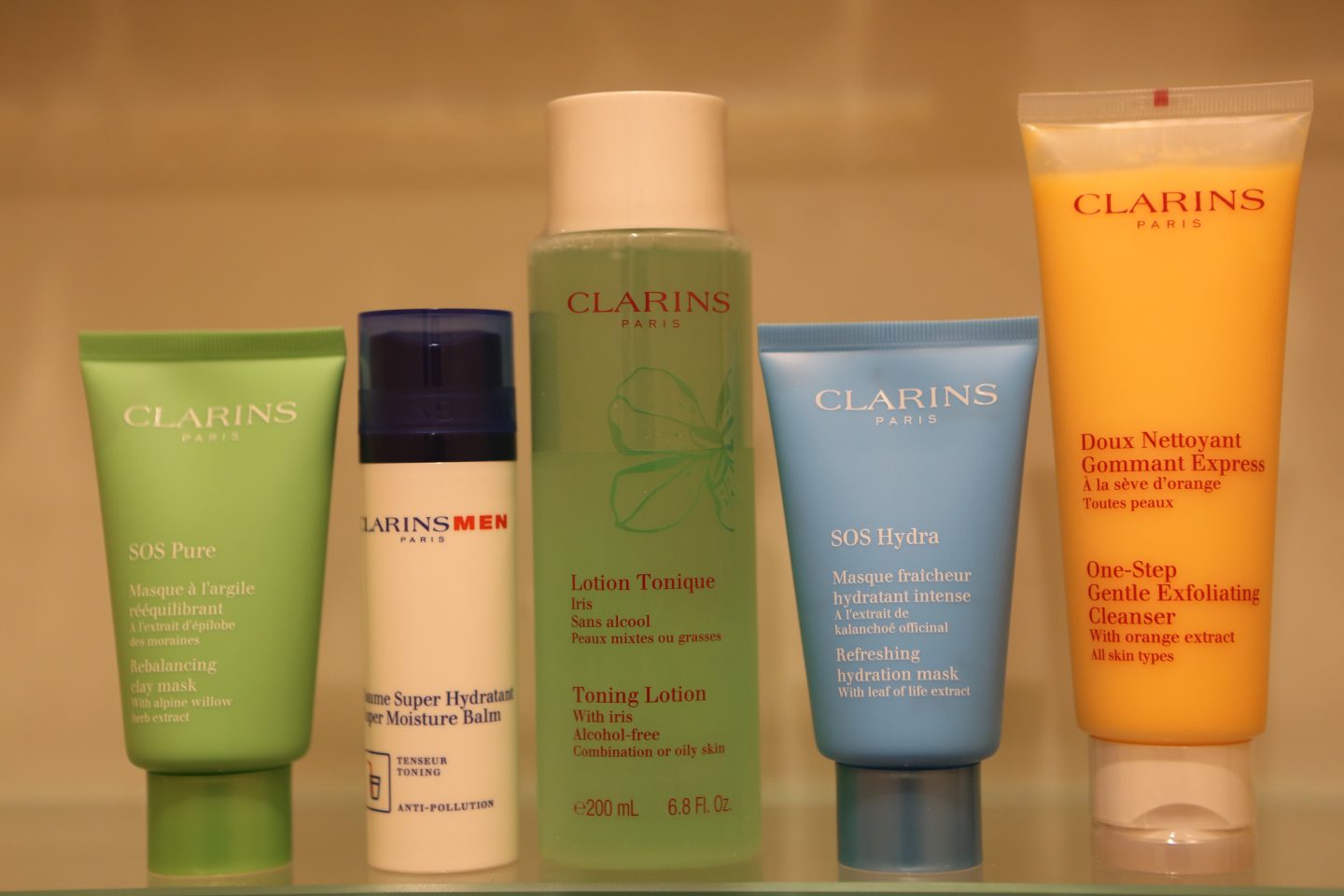 We turn to our good pals at Clarins, to give us a new way of keeping our skin soft and as blemish free as humanly possible. So with the help of team Clarins we've put together a decent skincare regime, with the following products in mind: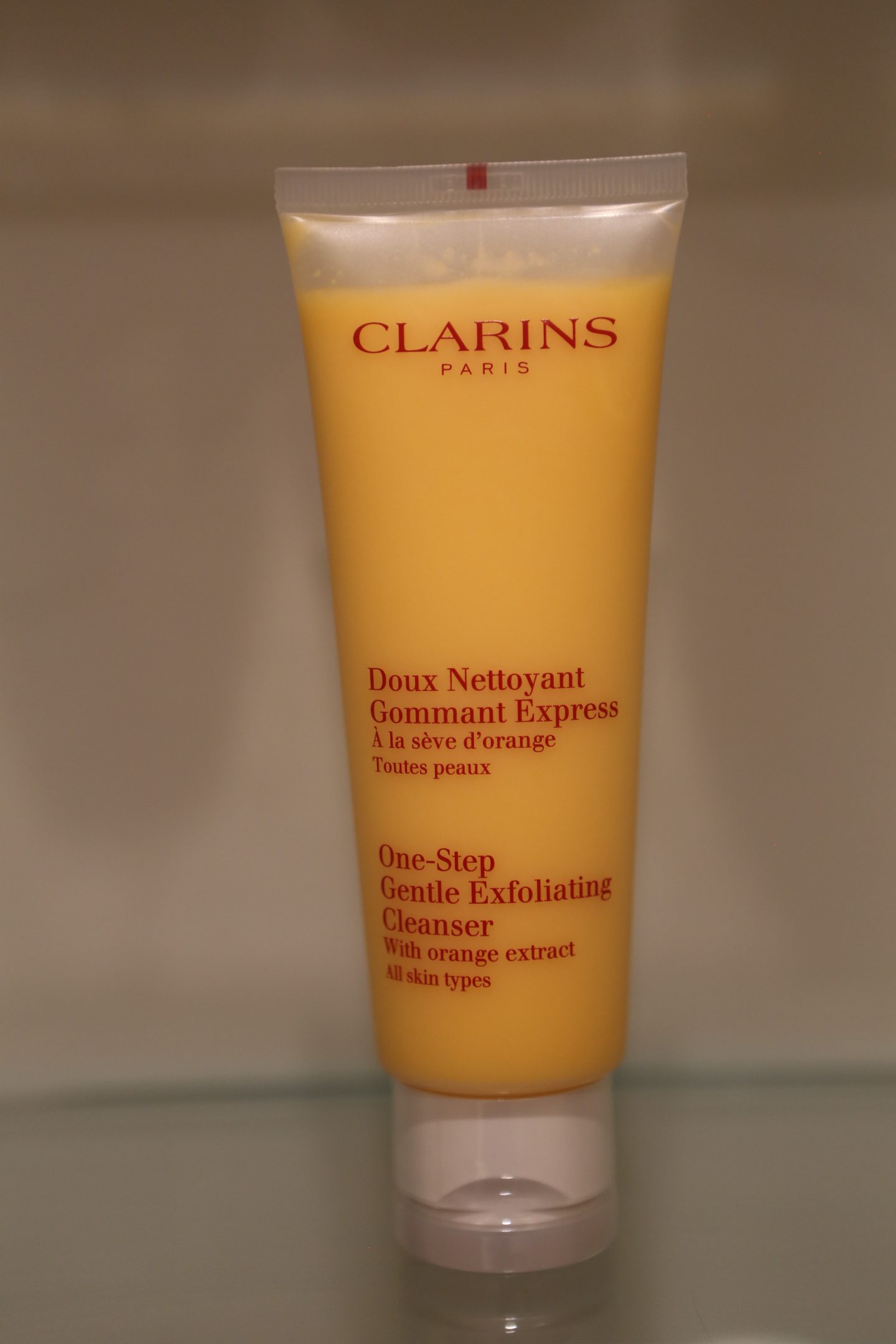 Clarins Men Exfoliating Cleanser – Start the regime right here! When the skin is damp whack a bit of the exfoliating cleanser on and massage across the skin and rinse well. This helps to eliminate impurities and traces of pollution that makes us look like an old leather bag.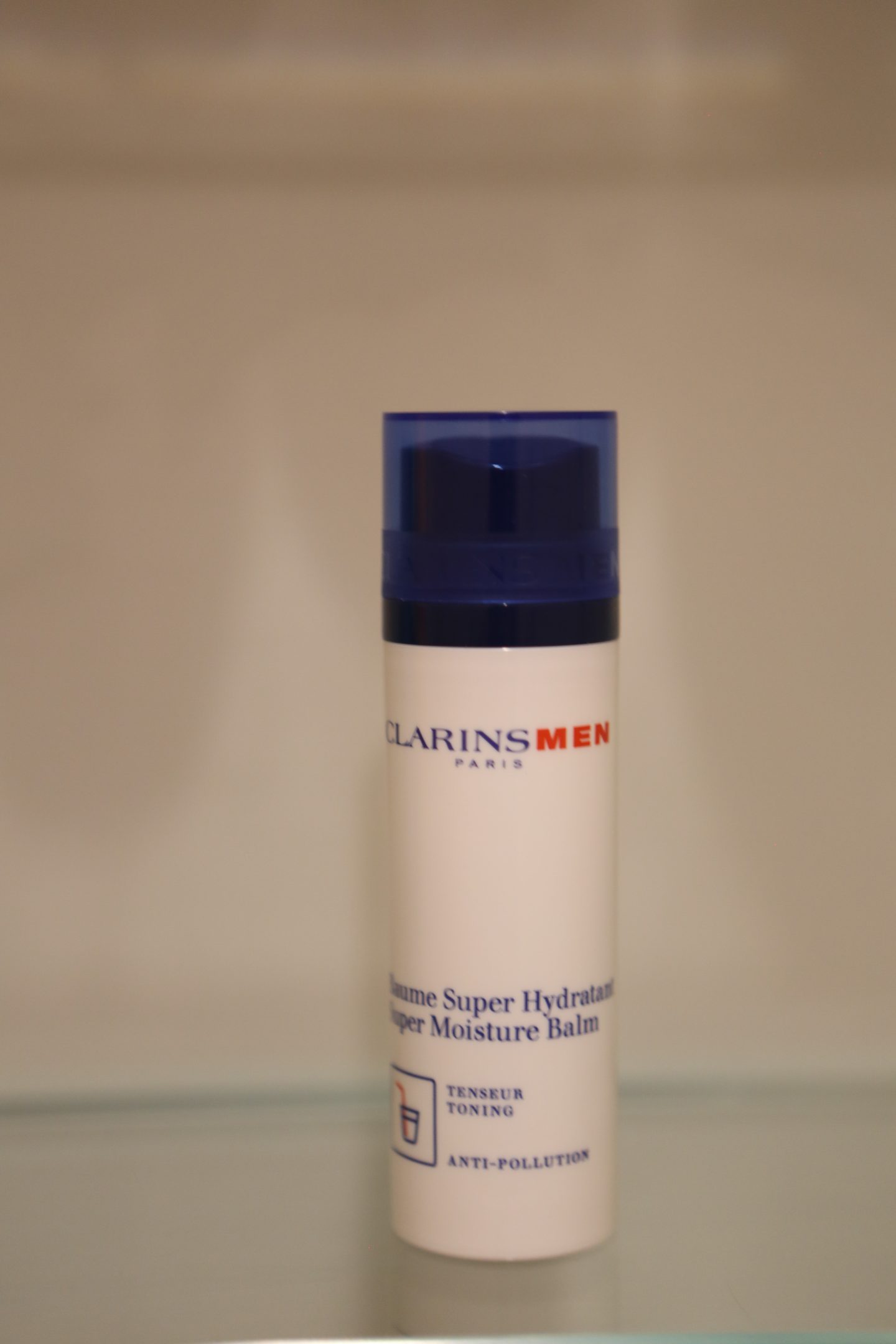 Clarins Men Super Moisture Balm – This is ideal for the mornings and the evenings. In the morning apply the super moisture balm, after shaving and at night when the skin is feeling dehydrated from the day's harshness (air conditioning, pollution, intense sunlight and cold weather).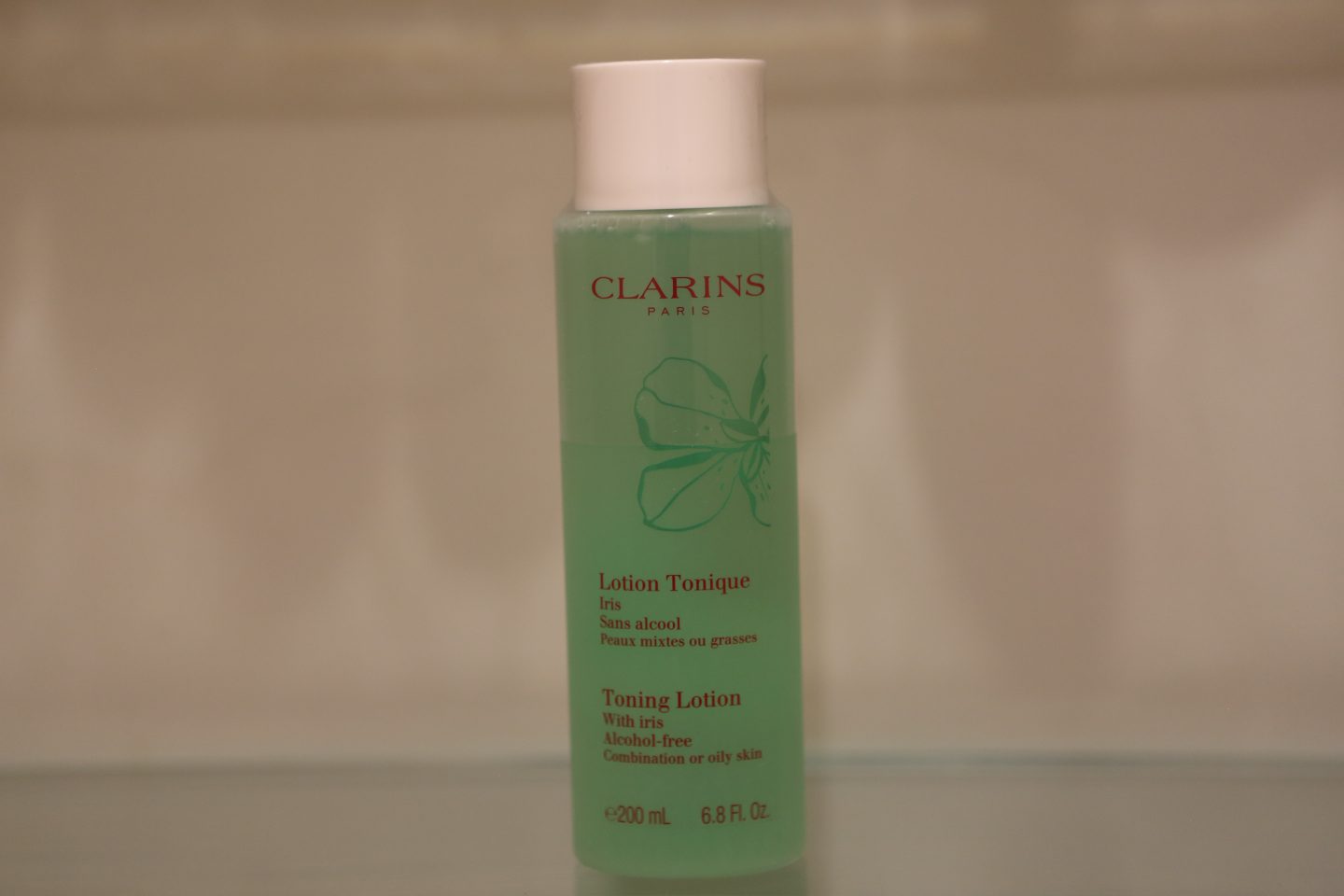 Clarins Toning Lotion with Iris – This one is a complete new discovery for me. This is an alcohol free toning lotion, which works to stimulate and refresh the skin. It helps in balancing the PH levels in the skin which in result, works to stimulate and refresh your skin. Add this in at the end to tighten up the pores and remove every last trace of cleanser.
Clarins SOS Pure Mask – This is perfect for when you have a few minutes spare, to give yourself the super refresh treatment. Clarins SOS pure mask is exactly what it says on the tin, pure mask. Leave on for 10 mins it reduces shine, purifies the skin and leaves you feeling matted and soft. Once you've exfoliated, pop this on, wait 10 mins and the turkey is done!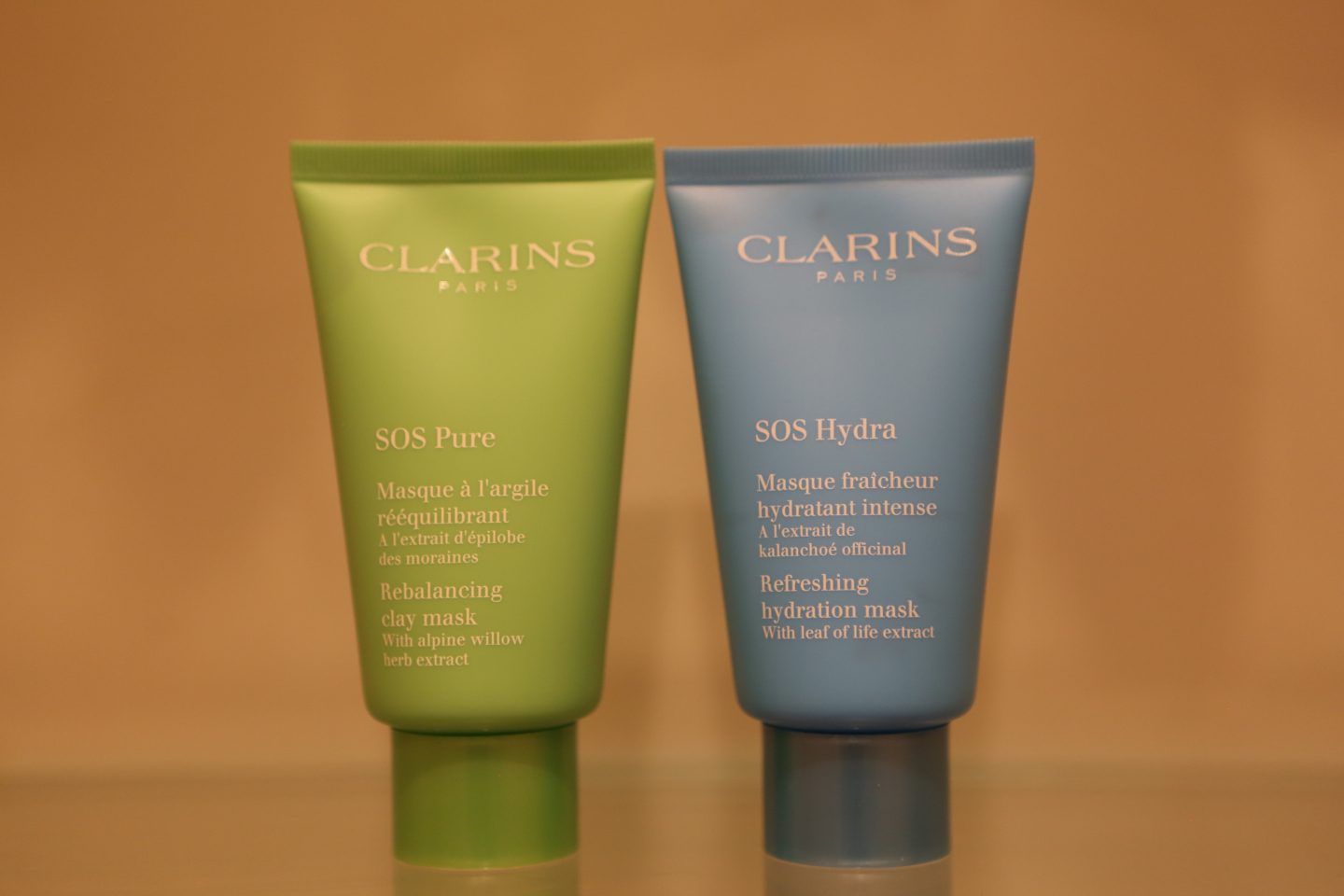 Clarins SOS Hydra Mask – When the skin is feeling mega thirsty, this is the perfect remedy. The SOS hydra mask helps the skin to find the moisture that it's lost. Leave on for around 10 minutes and you should start to feel a lot more nourished, smooth and toned.
So there you have it gentlemen, the new products discovered from Clarins and the simple steps to a new, effective skincare regime. We definitely recommend giving Clarins a go and always remember, to stick to it for at least 6 weeks plus and your skin will thank you greatly for it.
For more info on the Clarins Men skincare range, head over to their Men skincare page now.