Welcome to another saga of our bar diaries, where we take the bar to the comforts of our own four walls (do we hear the potential of the Bar Maketh-the-Man coming?).
We were recently hit up by the chaps at Hop Stuff Brewery, who were keen to get our impression of their range of beers. An independent brewery born in the Royal Arsenal, have dropped us their new line of craft beers that are apparently worth trying out. And so that's exactly what we're going to do.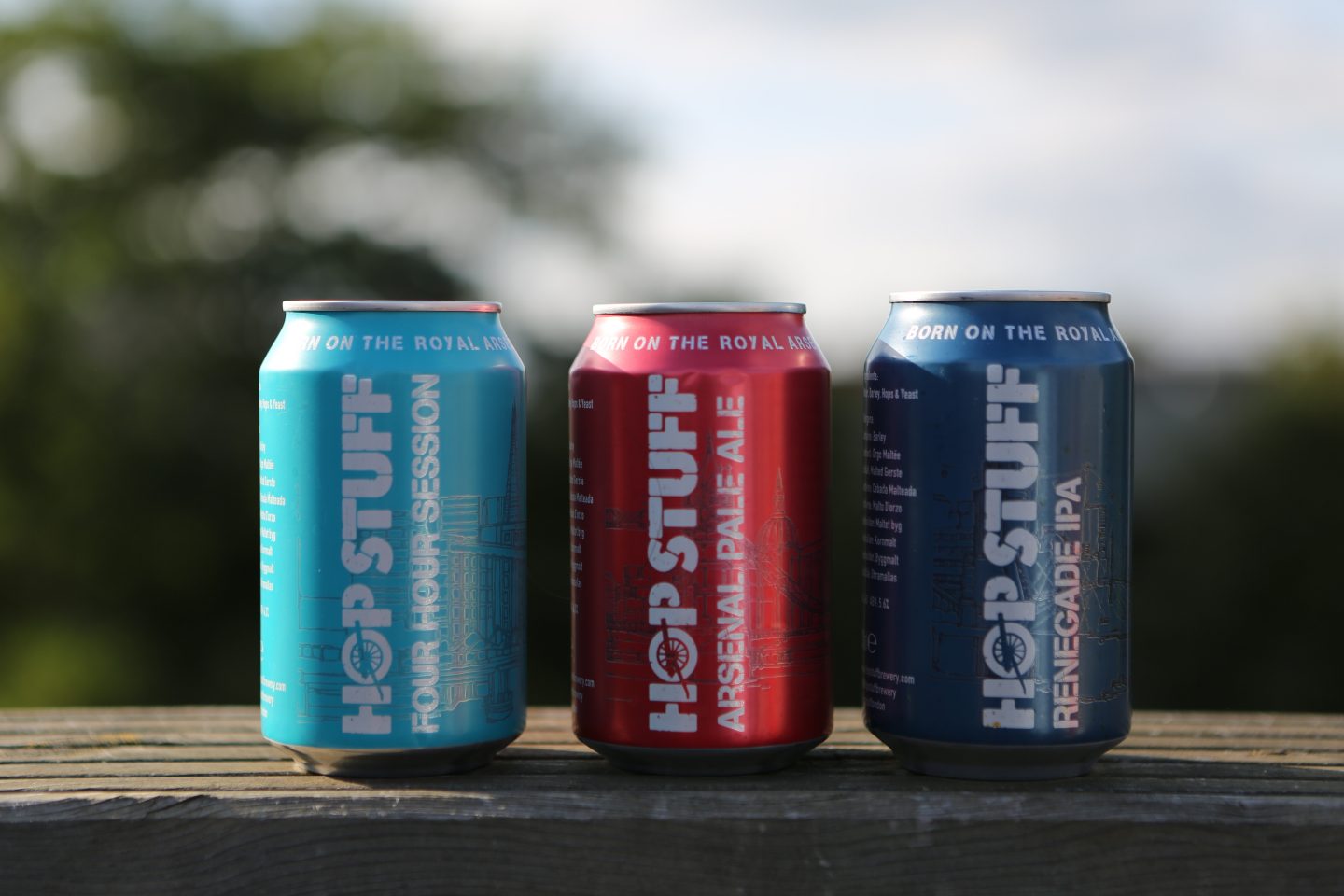 There are four beers in the Hop Stuff Brewery range that we've seen, which are their unfiltered pils, their APA, Renegade IPA and four Hour session. Three of the beers (four hour session, APA and Renegade IPA) have hit our doorstep which we're going to take you all through and hopefully, soon they'll send me the Pils to give a go as well.
Renegade IPA 5.6% ABV – Thought it was only right to start with Hop Stuff brewery's acclaimed award winner. The Renegade IPA has been their first ever been since 2013, with a lot of fine tuning to make it the west coast style IPA your palate looks for. A lot of citrus and floral notes, followed by tropical fruits and touches of pine.
Potentially mine was a bad batch as it was more on the sour side then sweet. Not ideal for me but there's a beer for everyone.
Four Hour Session 4.2% ABV – Hop stuff brewery's Four Hour Session IPA has been inspired by the royal arsenal in Woolwich, where it was obviously born. The story and name behind this one dates back to the sites historic events, when it was used to make ammunition for both World War I and II. In the times of despair and depression, there were four hour sessions of beer given to workers to boost the morale, hence the name 'four hour sessions'.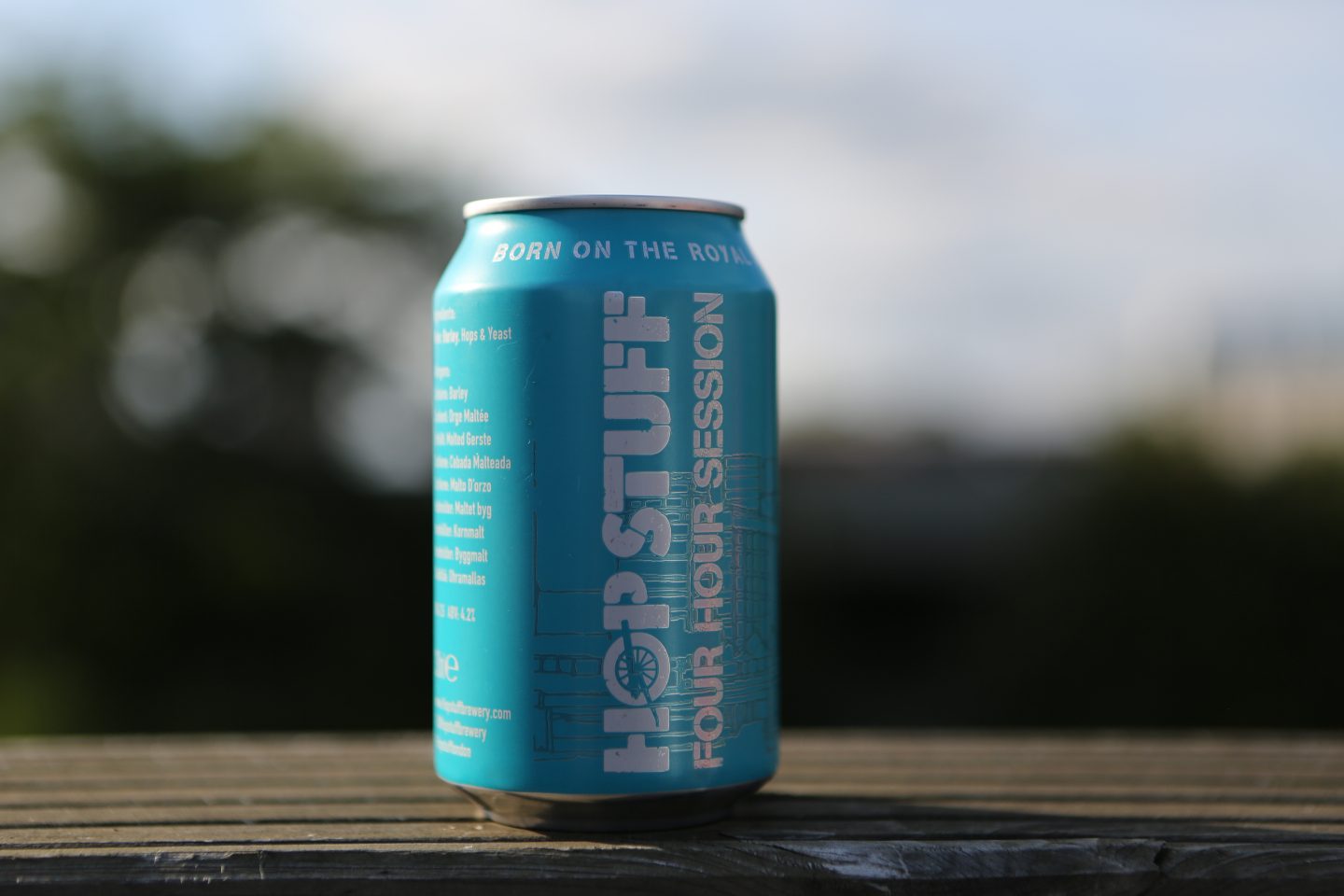 Love a good back story, but love a good beer more and the four hour session is one to take your hat off too. Like a real IPA there's that expected bitterness through its enjoyable ABV level.  A lovely fruity beer worth taking your time with.
APA (Arsenal Pale Ale) 3.8% – A lower ABV than the others, but we didn't allow that to let our guard down. Although this is named the arsenal pale ale by Hop Stuff Brewery, this is actually an American pale ale, with all the five hop variants that make it so.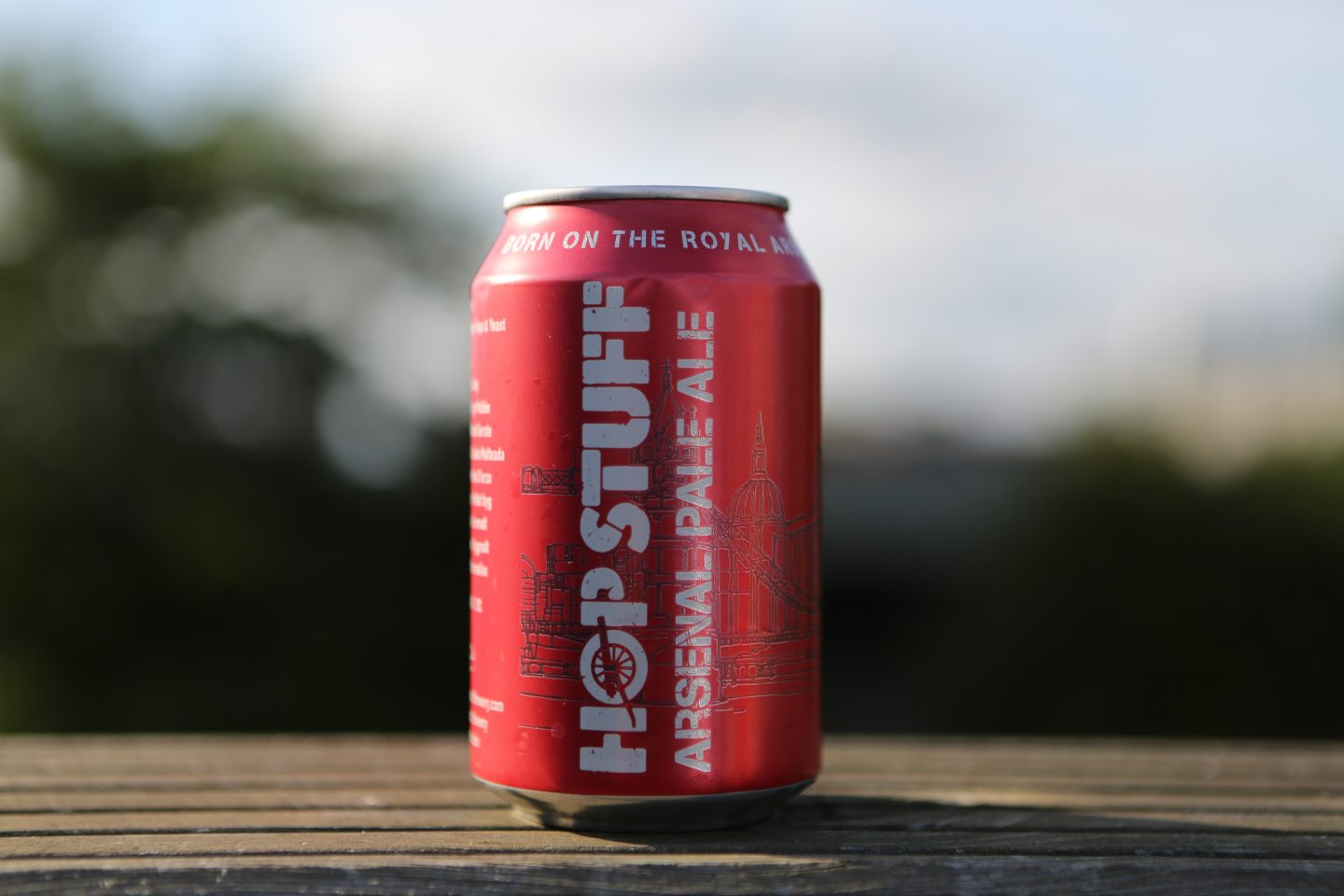 The result of the five hops added into the mix is an almost juicy flavour to the brew. It's the most enjoyable of the three beers, with a lower ABV to keep it a bit moreish at the same time. God bless the Americans (from a beer perspective, their new government is still a pain).
So all in all the Hop Stuff Brewery have done a good job and make a couple good beers. Despite my distaste to the renegade, they're worth giving a good go gents.
Hop stuff produce their craft beers in keg, cans or a cask, which are obviously available on request.