In 1966 the great Nancy Sinatra once greatly sang to us all how "These boots are made for walkin". Now we roll the clocks forward to 2017 and now not are they only made for walking, but also for fine drinking. Look over Nancy's true reference to high heels, the expression has never looked so great, thanks to the collaboration of Oliver Sweeney and our pals at Talisker.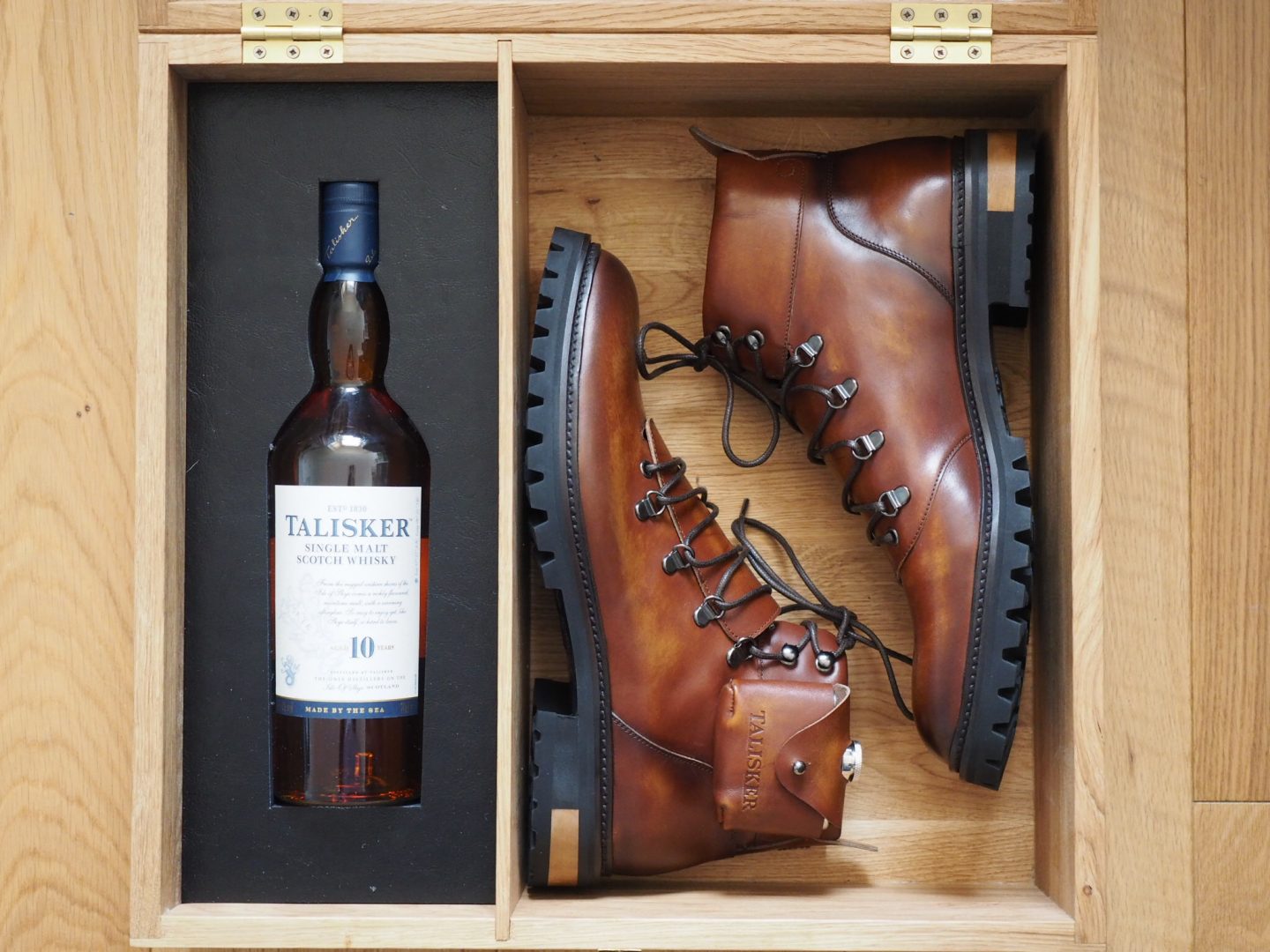 For those that know and check in with our posts will know the name Talisker well. We discovered Talisker this year through a random, yet exciting food pairing at the Dram & Smoke, Dalston. Since that day, the love for the brand has grown to greater heights. Heights so high, they forged us some boots to embrace the way of the ultimate adventurer.
Talisker and their distillery is one of the oldest working distilleries on the Isle of Skye where Talisker truly captures the essences of its remote and rugged environment into its flavour. The famous 10 year old whisky is known around the world for its more salt like flavouring, followed up with a smooth yet smoky finish.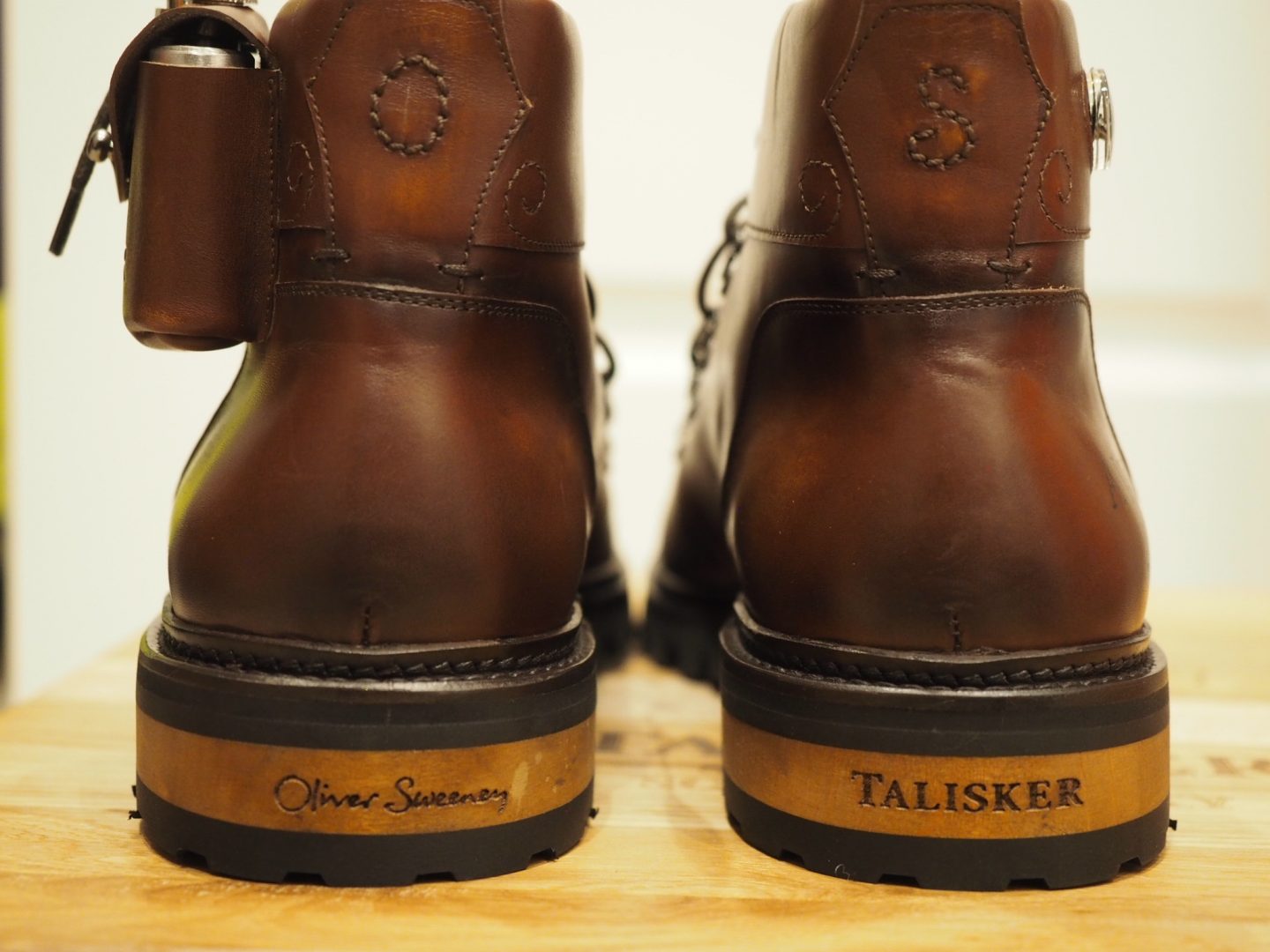 With the help of the notorious shoe maker Oliver Sweeney, Talisker whisky brings us the best type of boots, for the man who lives for the journey in life, whilst appreciating the fine spirits the land has to offer. For me this is virtually two of my favourite things in life that are finally merged together as one. An extremely well made pair of boots, paired with a great single malt, from the Isle of Skye. Cut from the finest Italian leather these boots by Oliver Sweeney are burnished by hand in the family owned factories of Le Marche.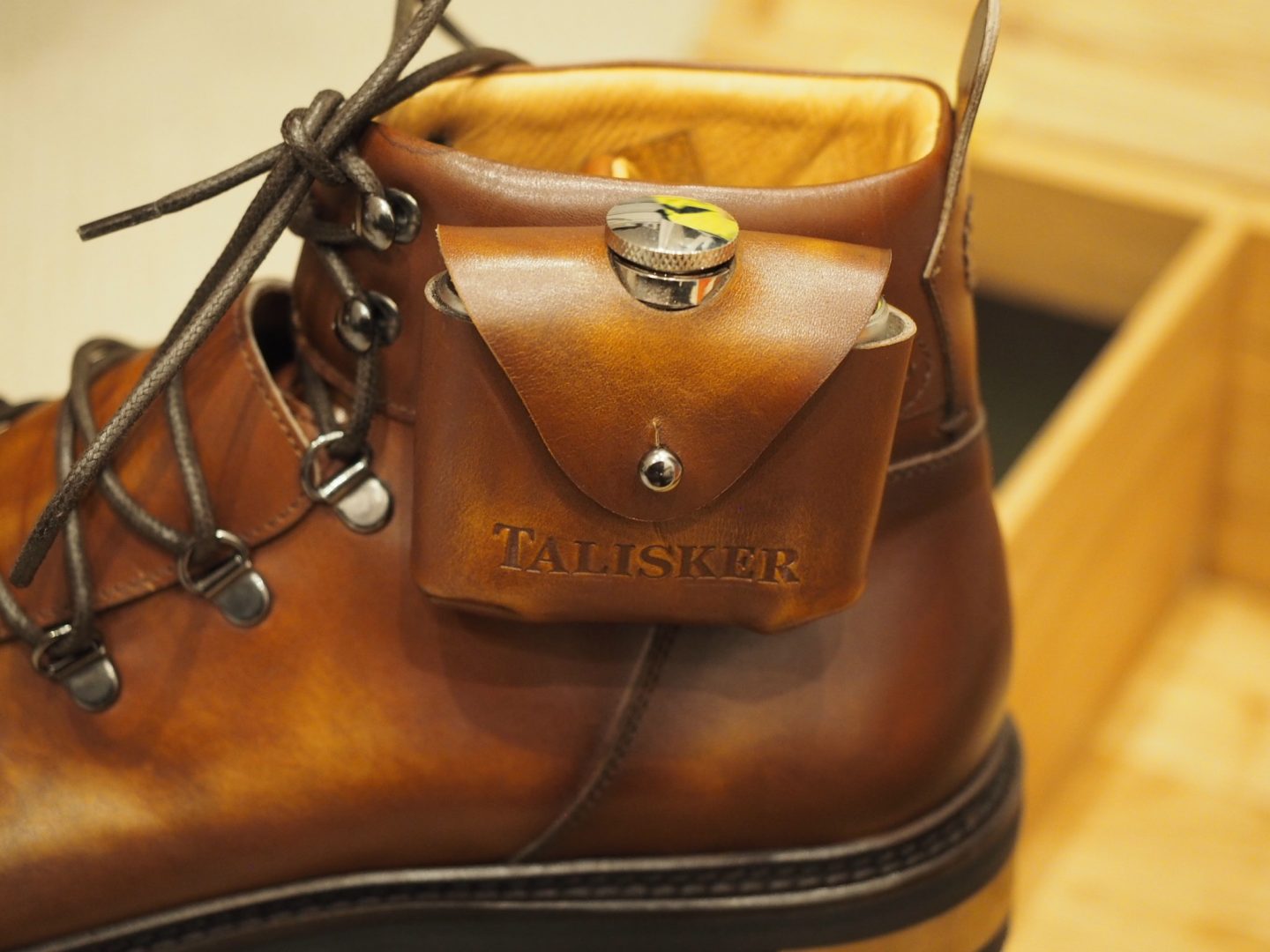 Hip Flasks comes to us in a new way with the Oliver Sweeney x Talisker collaboration. One of the boots comes strapped with a 2oz hip flask on the side to make sure we keep the man on the move topped up with his favourite single malt. But it doesn't stop there! Oliver Sweeney and Talisker were cool enough to additionally equip these amazing boots with a micro compass so just in case, you need a little help to find your way back home.
This is truly a unique gift for the gents of the world with a real spirit (pun intended) for adventure. Embrace the limited edition 'Made by the sea' gift set for yourself or a great comrade, with the collaborative help of Oliver Sweeney and Talisker single malt whiskey. And remember each gift set from Oliver Sweeney x Talisker will come with the following:
10 year old TALISKER single malt whisky
Vintage St Moritz sole with branded whisky cask inserts
2oz etched stainless steel hip flask with its own pocket
Micro compass built into collar
Hand burnished Italian leather
Packaged in an engraved solid oak display box
If you're keen to find out more about the gift set, head on over to Oliver Sweeney now