I travelled to Rome this year, in search of the perfect local Italian restaurant.  I found it in Restaurant Hostaria Romana, which is an unassuming local eatery that has been a rock in Rome since the 1950's.  Looking forward to my evening ahead, I ironed my favourite Savile Row Company shirt, put on a three piece suit and set out into the evening.  I thought the Savile Row Company shirt was a very adequate piece to wear as the company has been around since the 1940's and today still celebrates its family heritage in producing quality luxury clothing.  What a perfect match for my night Rome.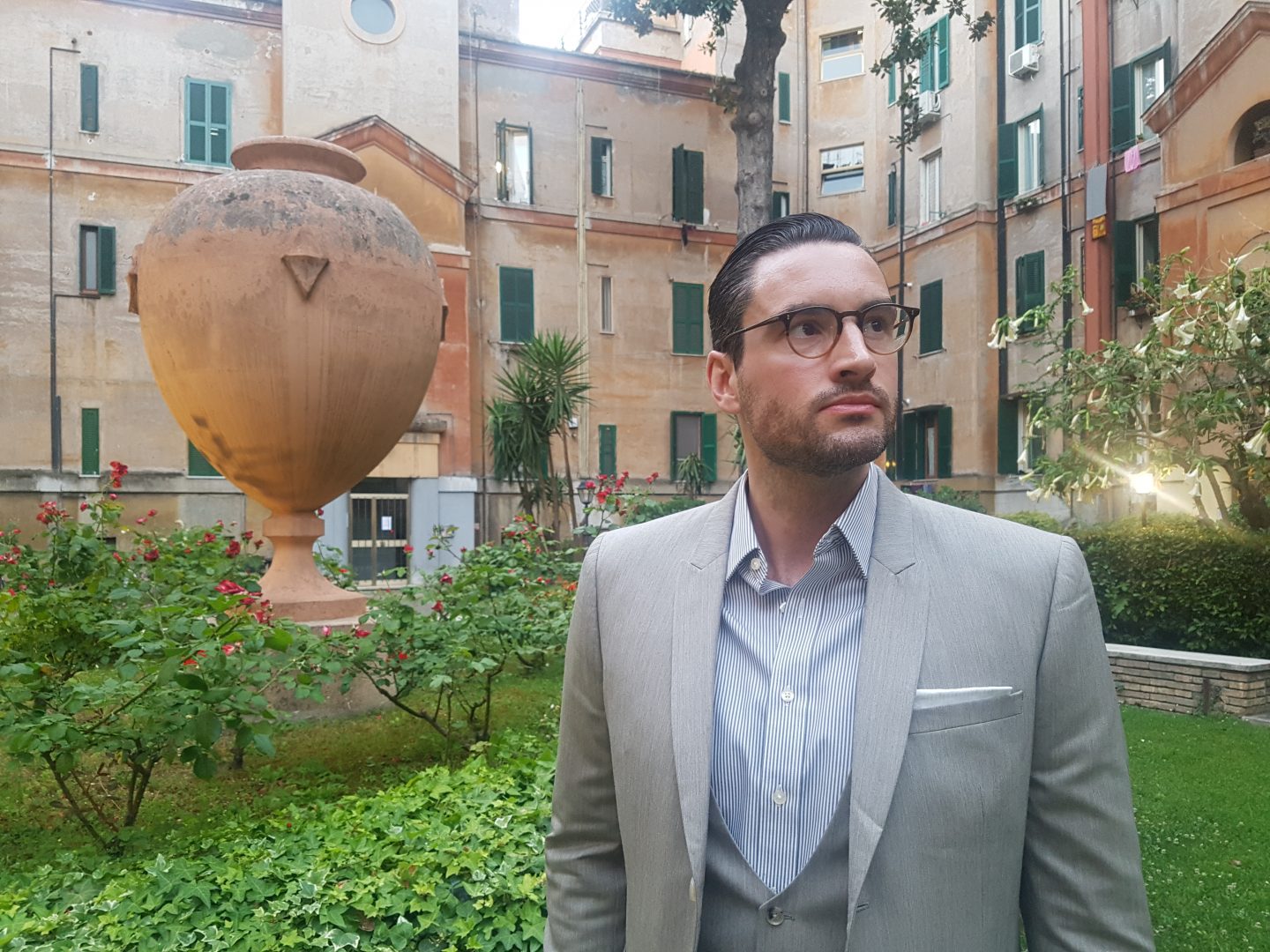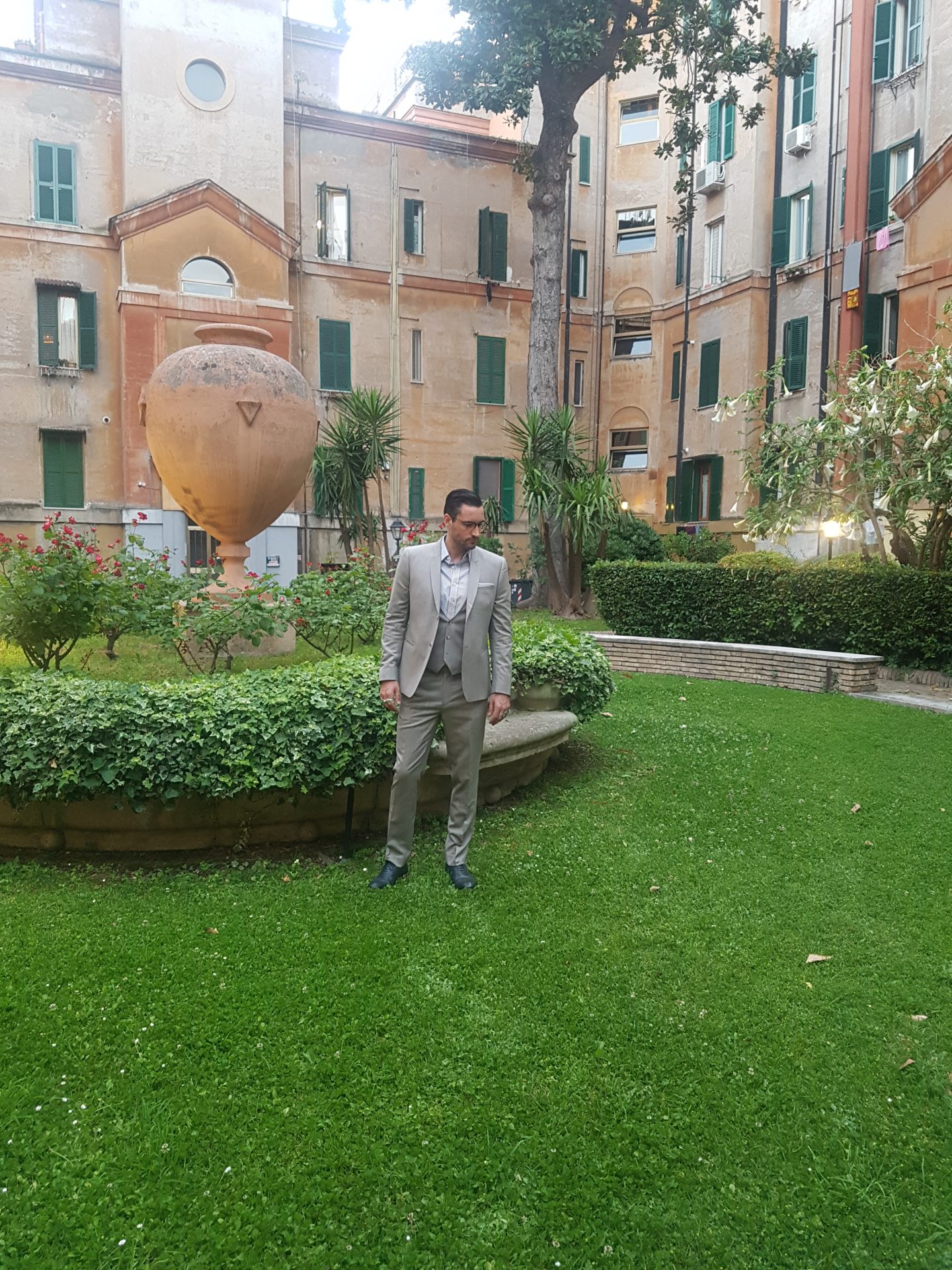 Hostaria Romana is pretty unassuming I have to say.  You would never know that one of the best restaurants in Rome was to be found through these doors.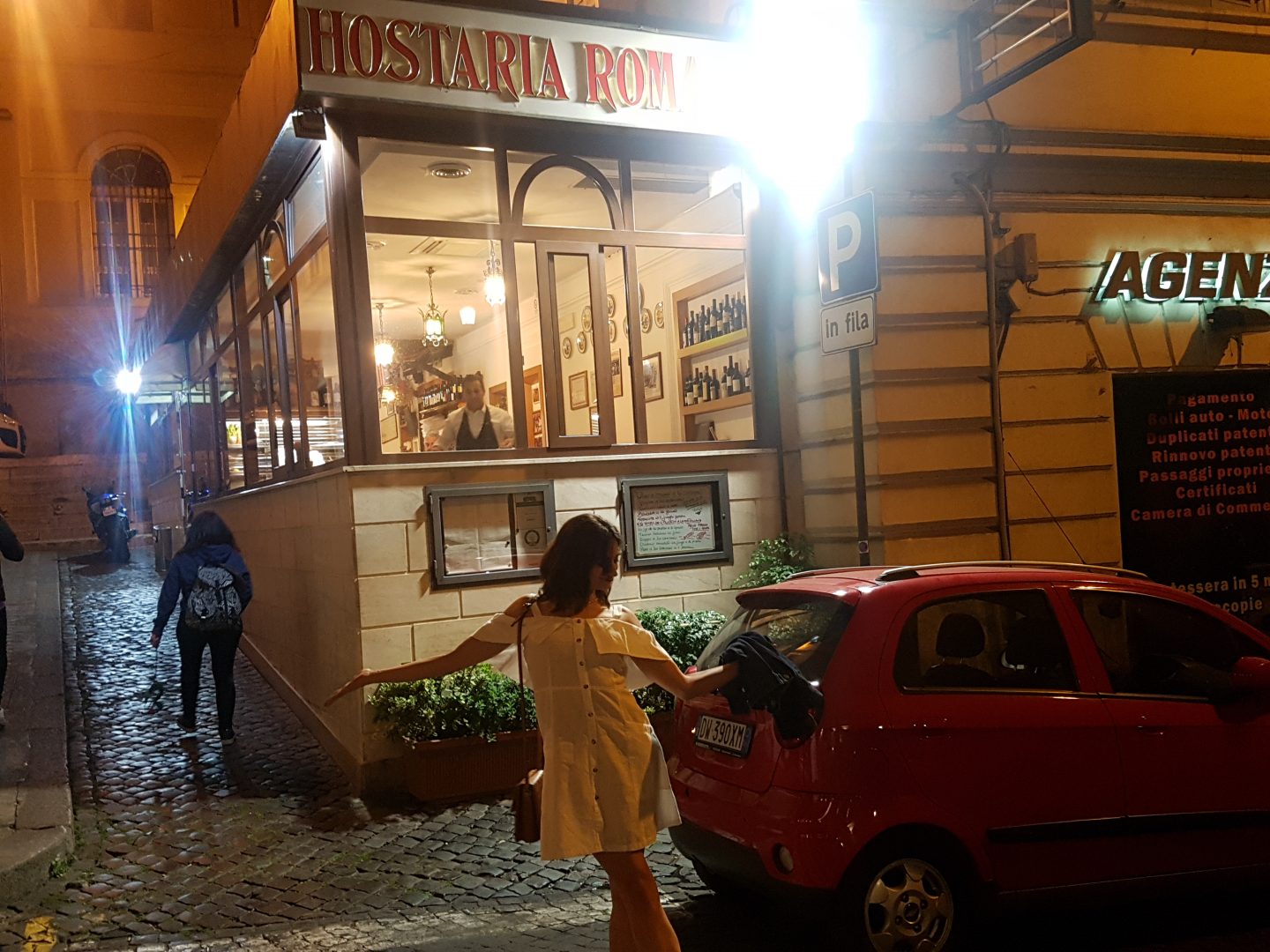 A quirky part of the interiors of the restaurant is that they allow you to write on the walls.  I mean all over the walls!  There are signatures, messages and doodles all over including the ceiling.  I mean who climbed on their table during dinner and wrote on the ceiling? I bet it was a fun night whenever that happened.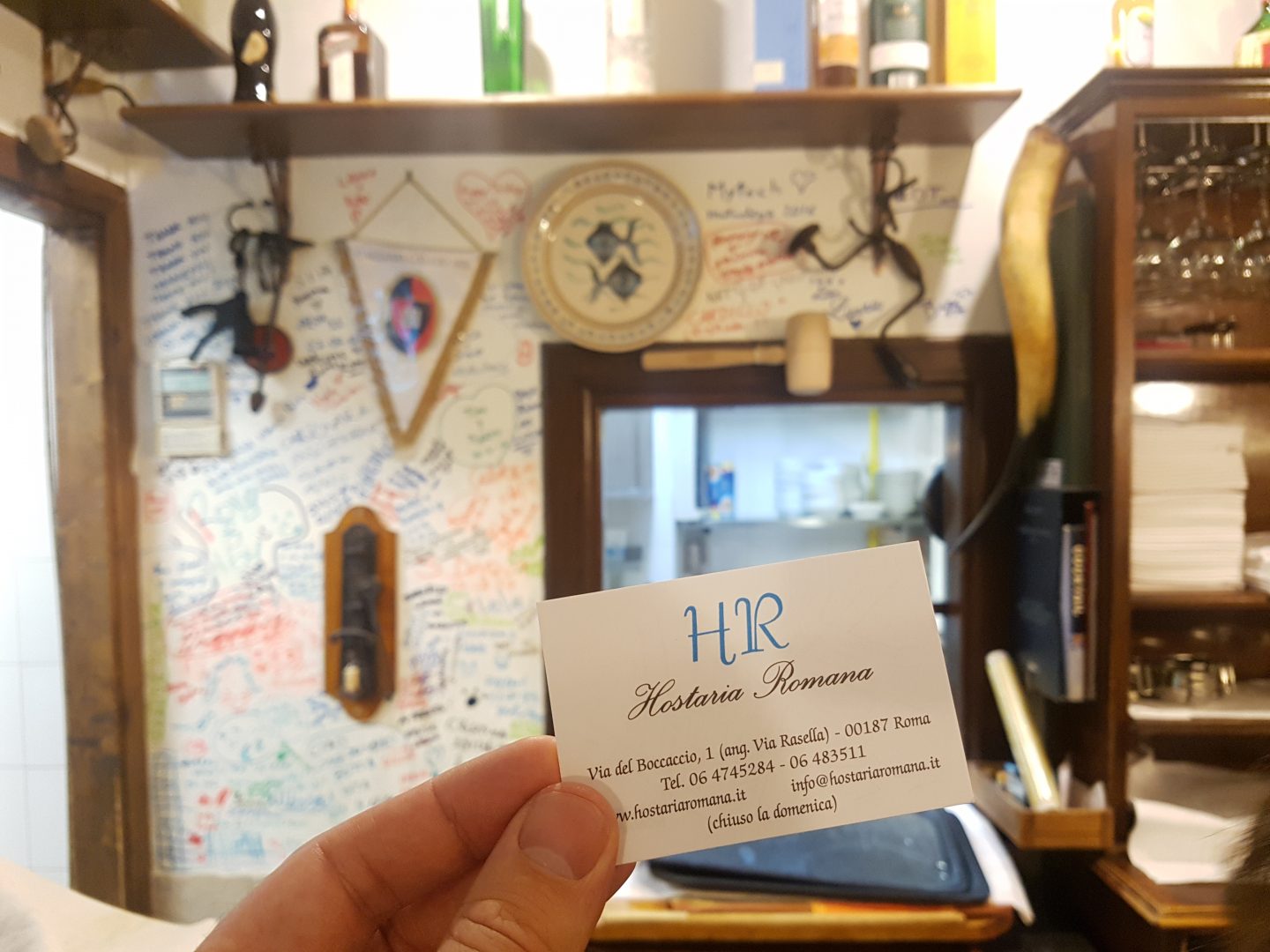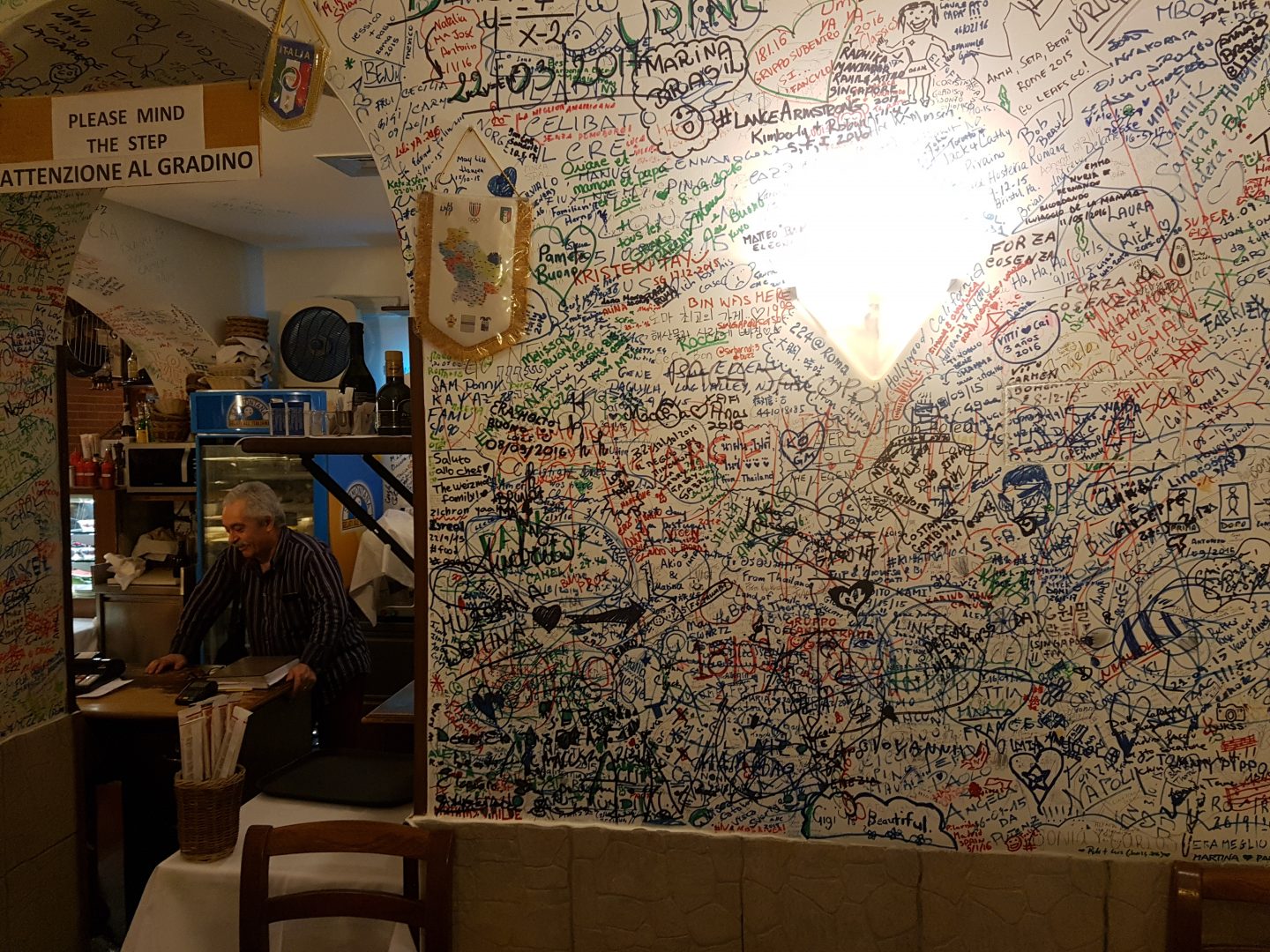 We started with fresh mozzarella balls, bread, Prosciutto San Daniele and artichokes.  A plentiful start of anti-pasta and very delicious.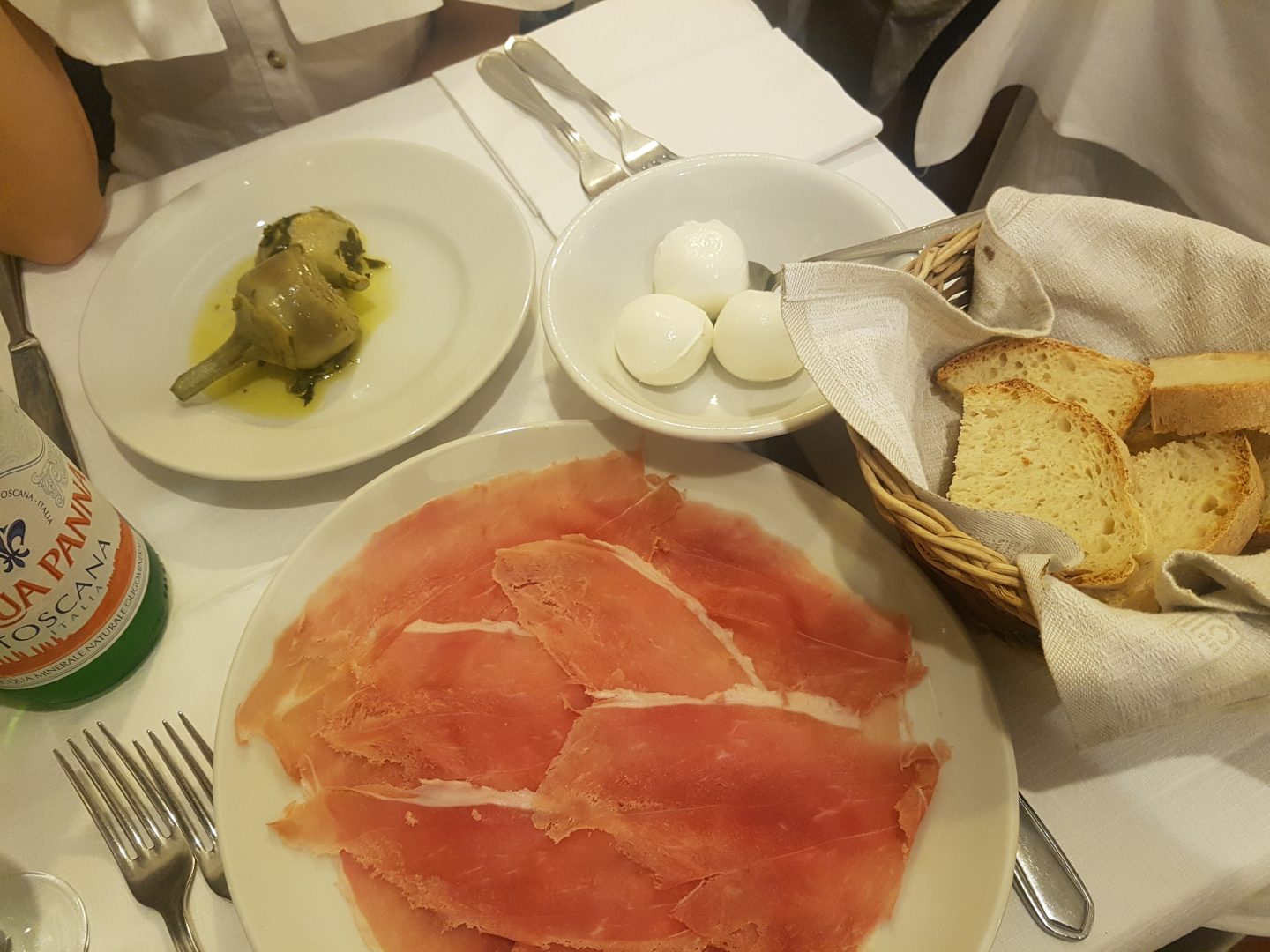 Next up was the pasta dishes and we had the house special of Spaghetti alla carbonara and then Crab Ravioli.  As a funny twist, when the carbonara arrived it was a tiny portion.  All the waiters and locals laughed as we looked at them with confused faces.  Its a trick they pull on every tourist I would expect, as they soon dish out the rest of the dish which is a very decent sized plate of pasta. We both agreed that the carbonara was the best pasta dish we have ever had. Utterly wonderful!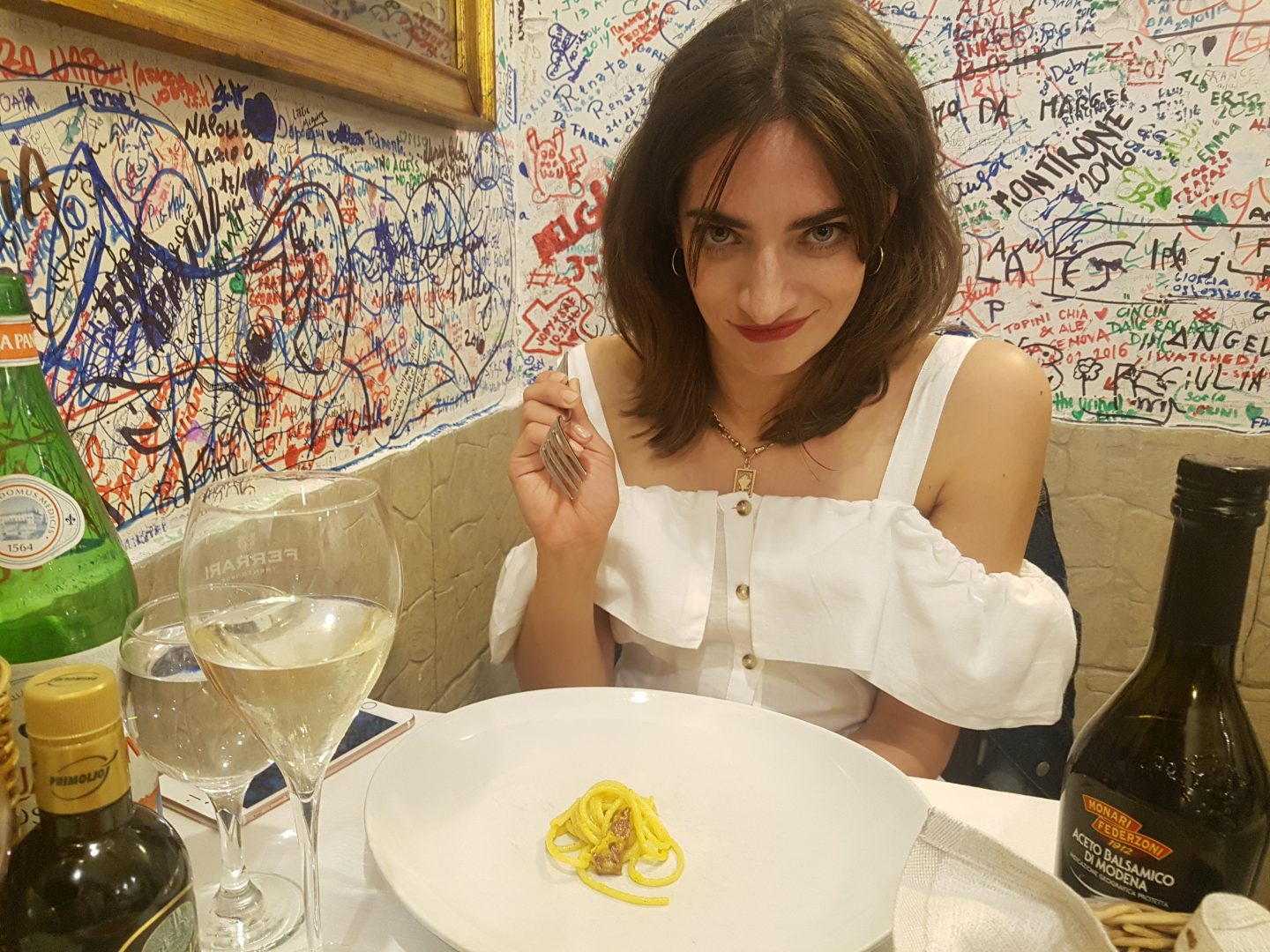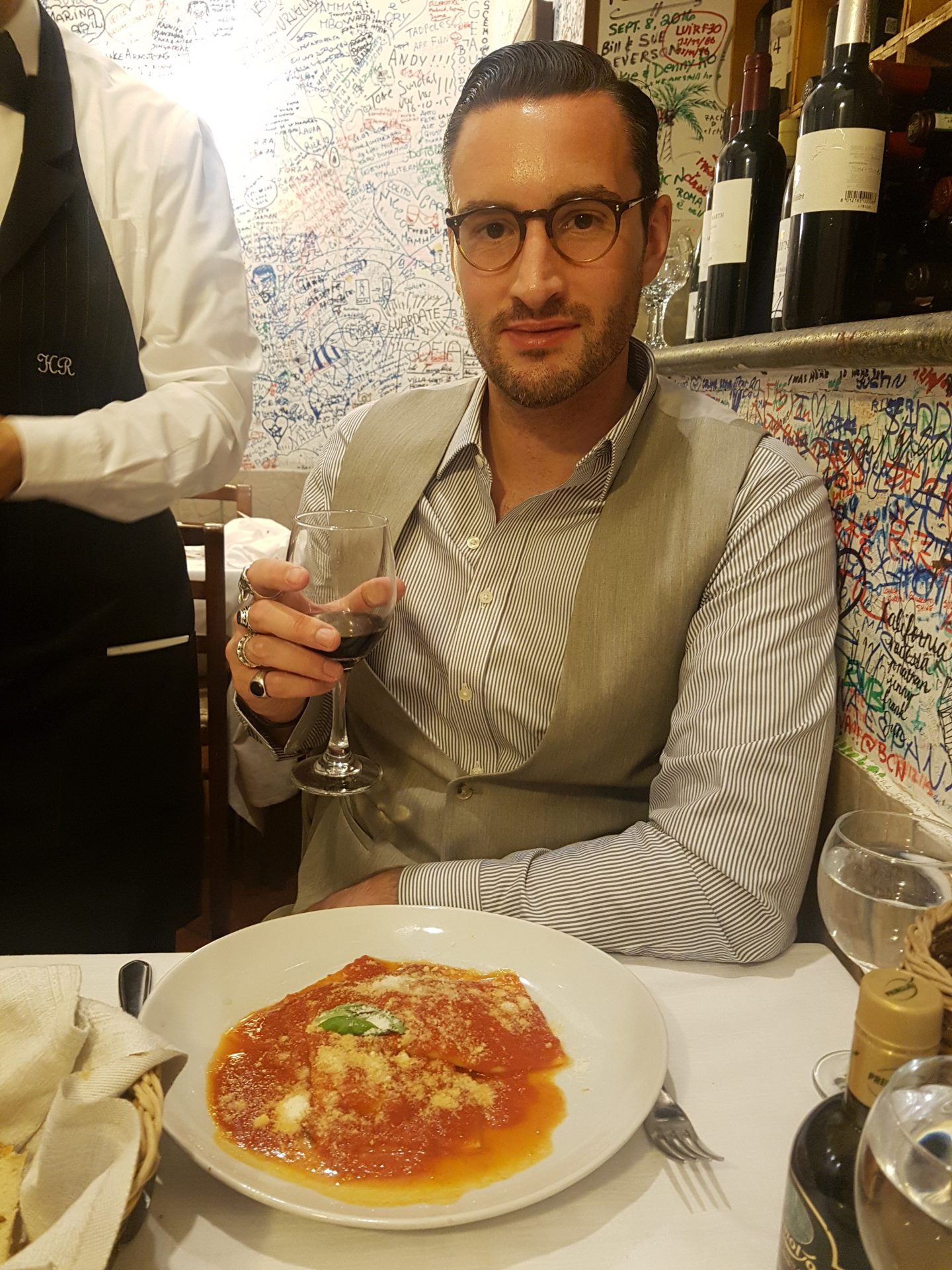 We moved on to our fish dish and shared a steaming hot bowl of Sotée of true clams.  Fresh out the sea, drizzled in olive oil, lemon and herbs it was lovely.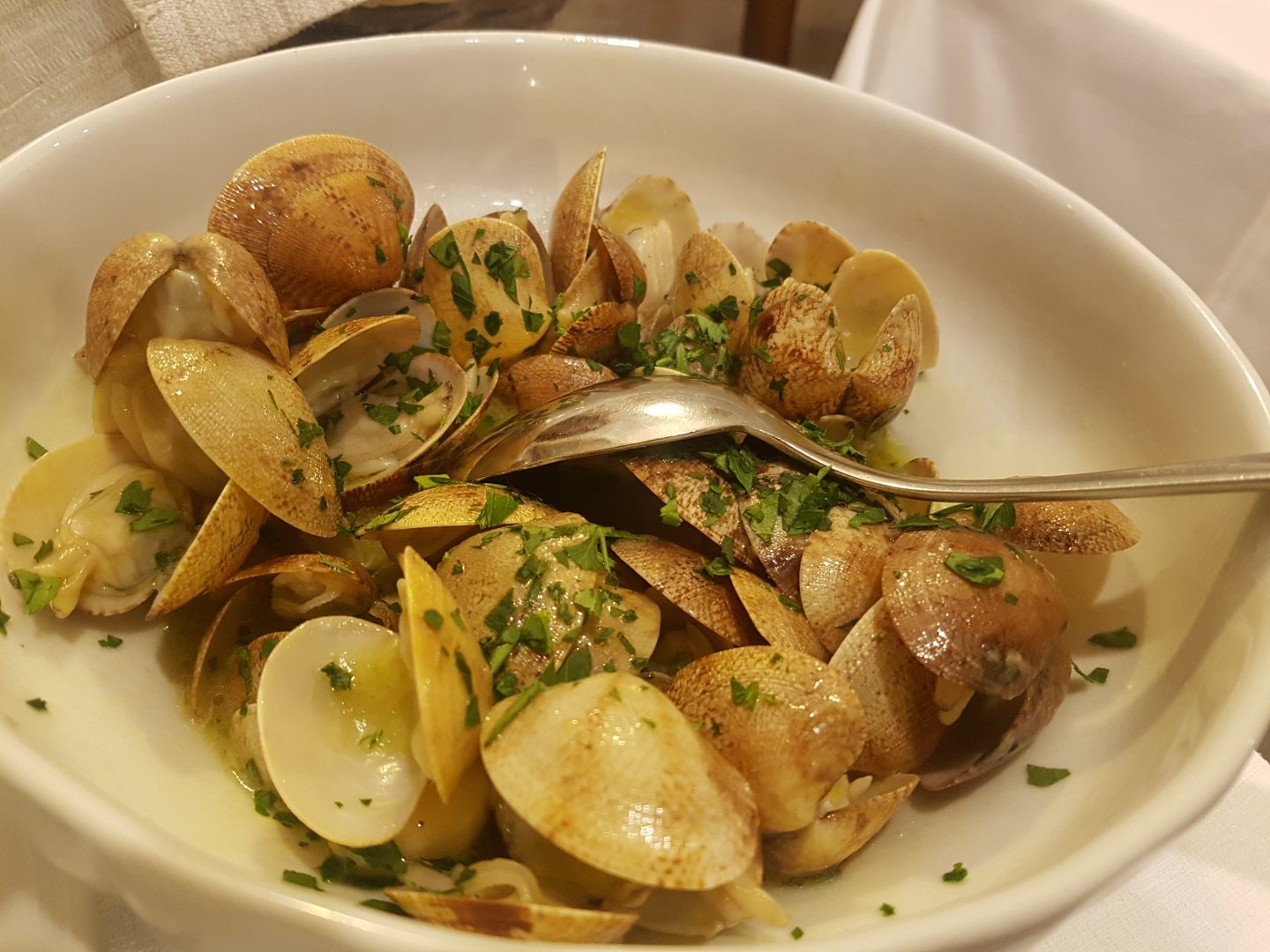 We really didnt have room for dessert, but couldnt miss the opportunity of some homemade apple pie.  It was out of this world!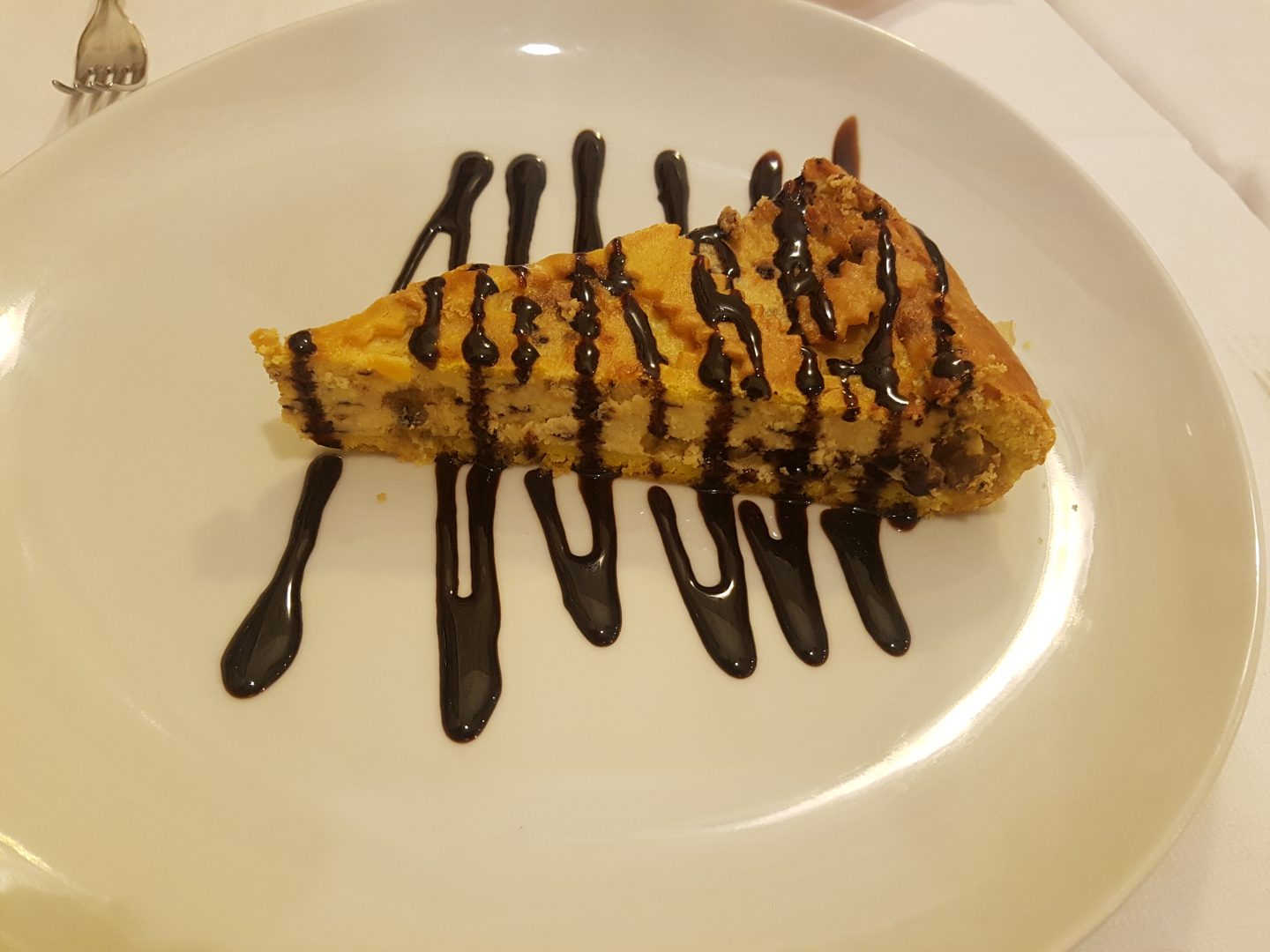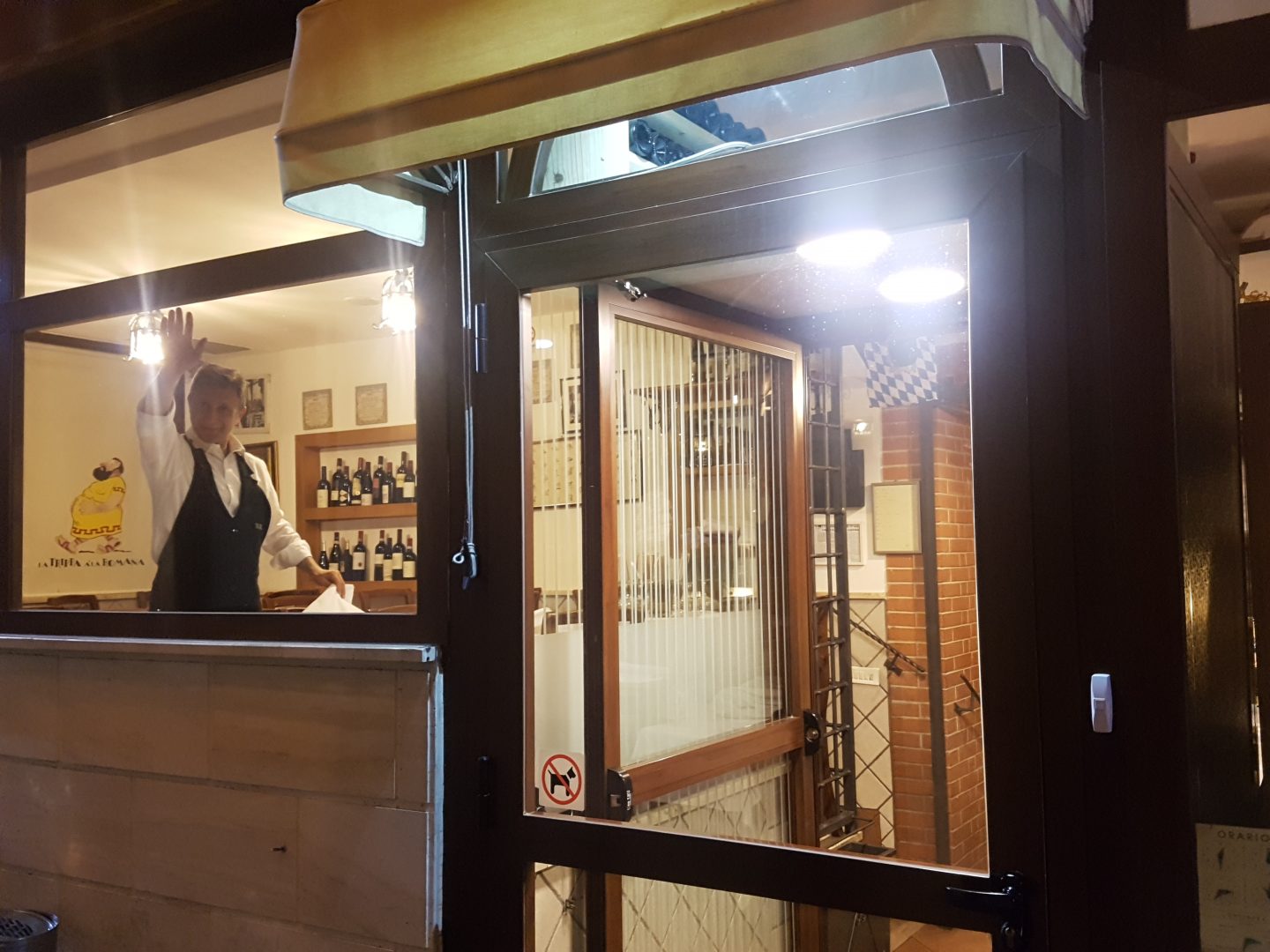 As we were waved off into the night, we decided to walk off some of our dinner.  Only a short walk away was the beautiful Trevi Fountain which considering we arrived there at midnight was still full of people, young and old, enjoying the majestic waters.  A truly beautiful and perfect way to finish our night out in Rome.