Age is nothing but a number, or at least that is what the legendary TLC once taught us. But in a generation where our lifestyles easily stockpile a few years onto our faces, isn't it time we took the fight back to mother time? With age comes a multitude of things – strength, maturity, knowledge, acceptance into bars, the ability to buy your first bottle of whisky. But being older doesn't mean we have to look older. And this is where I now tell you there is a way to help put time back on our side gentlemen, by awakening ones skin to age defiance skincare.
I've been using Bulldog skincare for pretty much most of 2017 and naturally there have been other skincare brands out there that have impressed me, yet since first applying Bulldog's strong exfoliating formula, I have always kept their range by my side.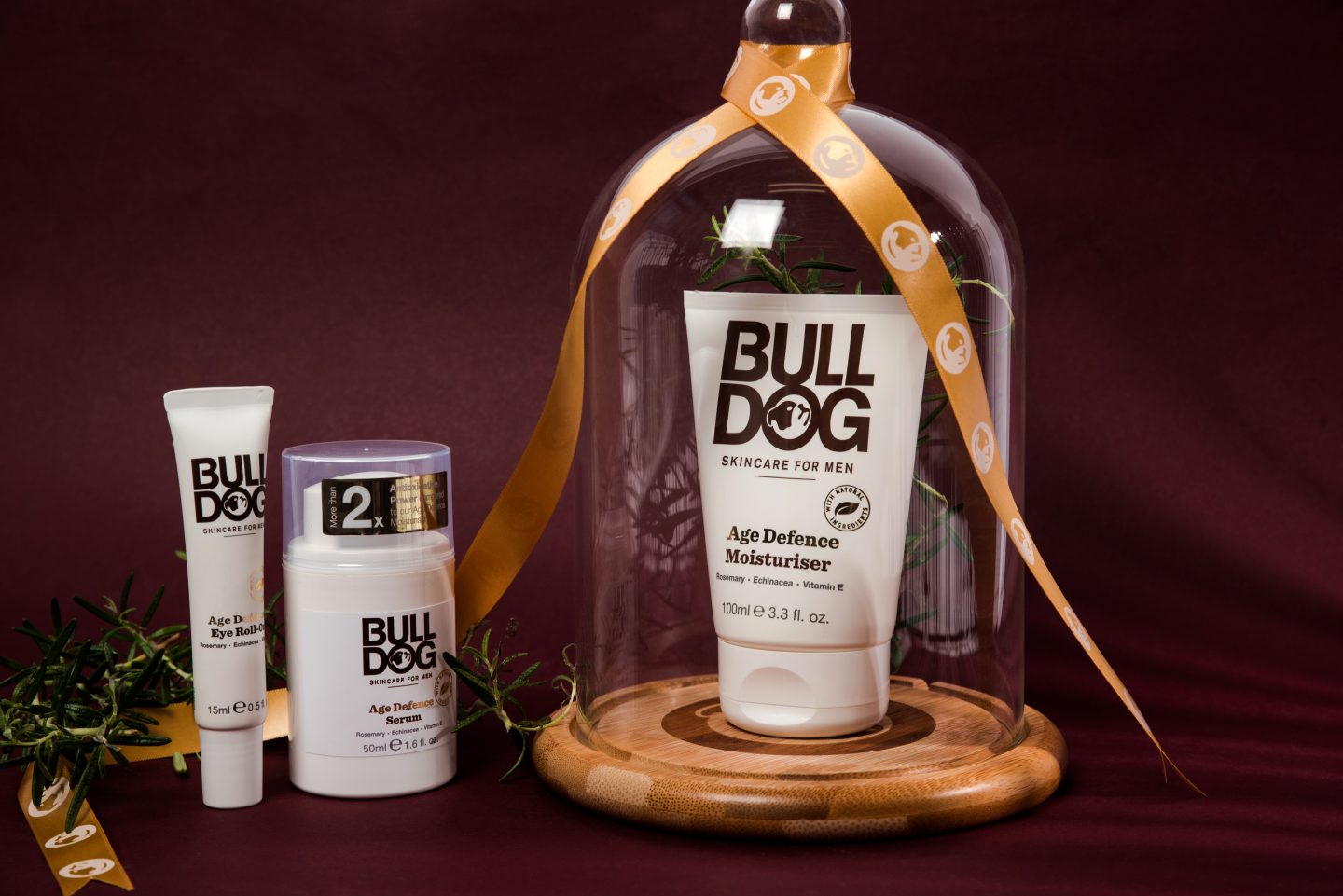 And now our good friends at Bulldog skincare have done it once again, bringing you their latest creation that is the Age defence range. The new age defence range from Bulldog Skincare comes in three different forms; their age defence moisturiser, serum and eye roll on.  Everything in the age defence range is blended with some of the most powerful antioxidants and of the highest quality, which help to combat the signs of aging.
Rosemary, Echinacea and vitamin E are the components that give the age defence range by Bulldog skincare, the miracle power to give it the power to defy the signs of ageing. And so with no further delay, allow me to break down the special products in the range….
Age Defence  Moisturiser
Besides the fact it will leave your skin feeling nourished and restored, Bulldog Skincare's age defence moisturiser has been proven to help reduce the appearance of fine lines and wrinkles after 4 weeks of use. It also comes in 100ml packaging which makes it ideal to keep with you when you're on the road often.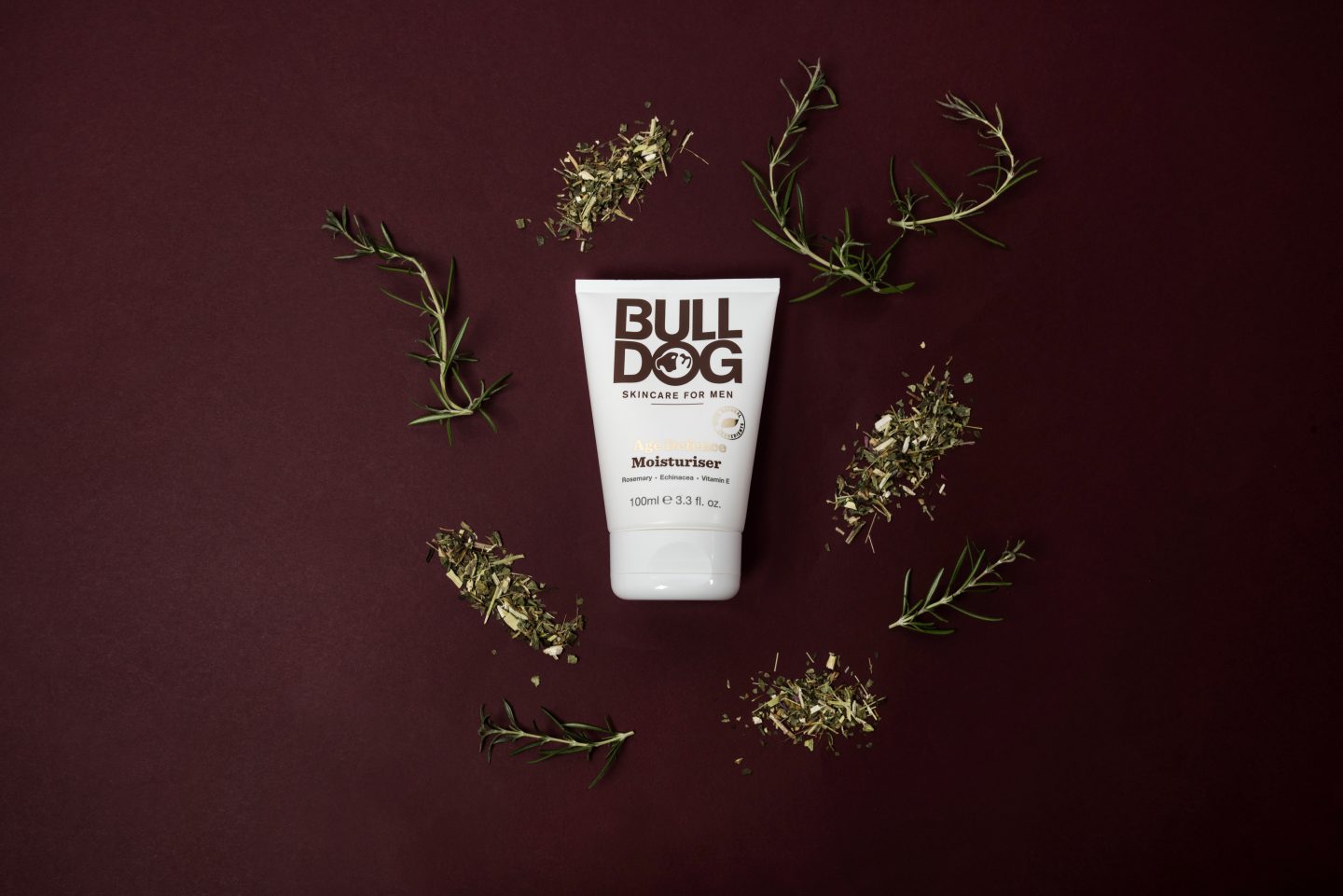 100ml Price: £8
Age Defence Serum
Relatively new to the world of serums and haven tried a couple, I now often question what rock I've been living under all these years. The age defence serum from Bulldog skincare is no exception in the serum wow factor I'm still revelling in. packed with double the concentration of antioxidants than their moisturiser, the serum leaves your skin feeling firmer, smoother and way more nourished than you would expect.  Give this a good apply underneath your age defying moisturiser for the added hydration boost your skin craves.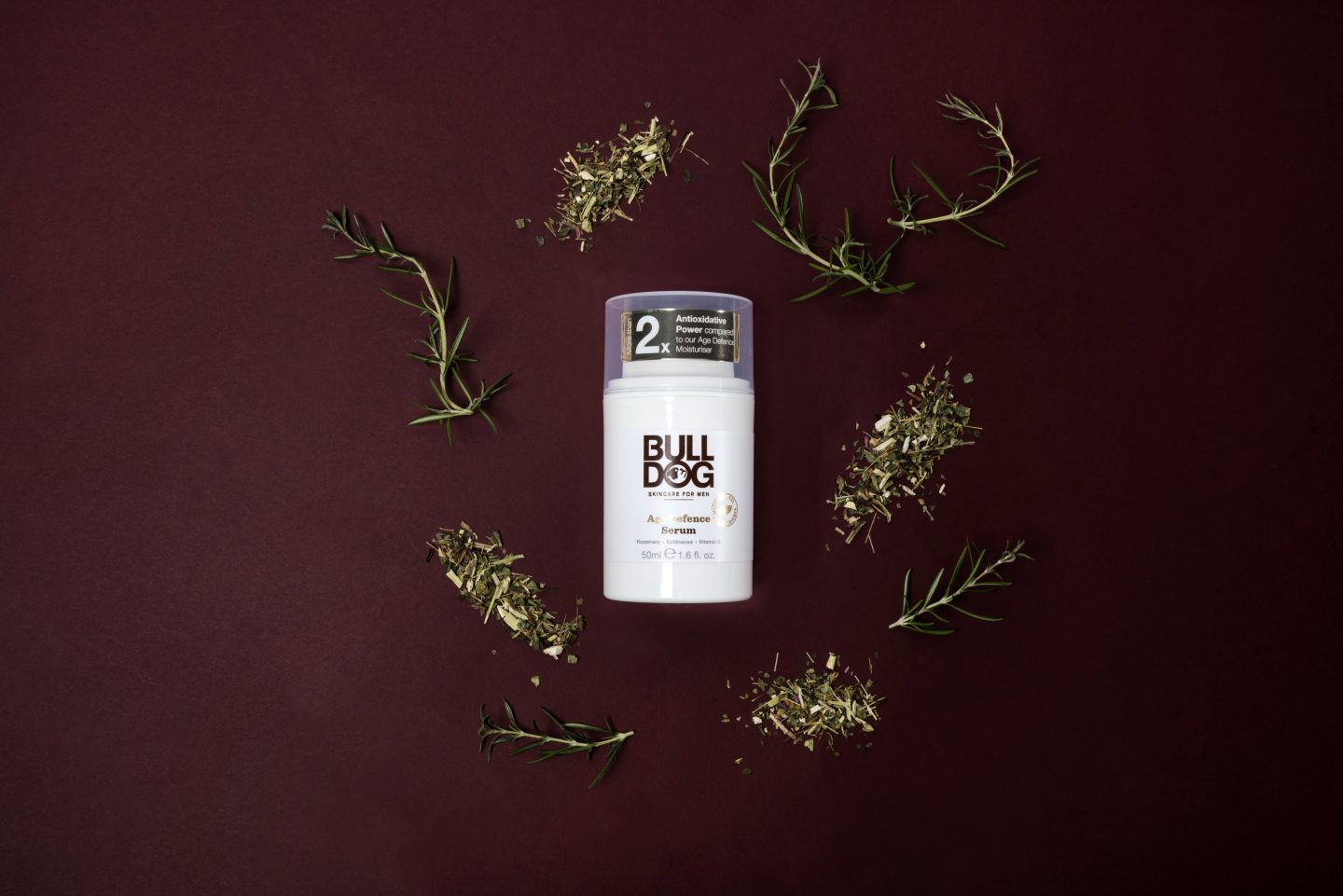 50ml price: £12 (coming in February 2018)
Age Defence Eye Roll-on
Because I like to operate like Batman and work ridiculous hours through the night, I often use a good roll-on to at least look like I get some sleep. And with this in mind I was rather pleased to see an age defence eye roll-on in Bulldogs new range. Like to think they heard my cries and produced this especially for me, but this isn't the case. Either way I accepted this with open arms and enjoying the feeling and results it delivers. Those dark circles and puffy sleep deprived eyes will thank you greatly for the formula in the age defence eye roll-on, which I can confirm to be a gift from the gods.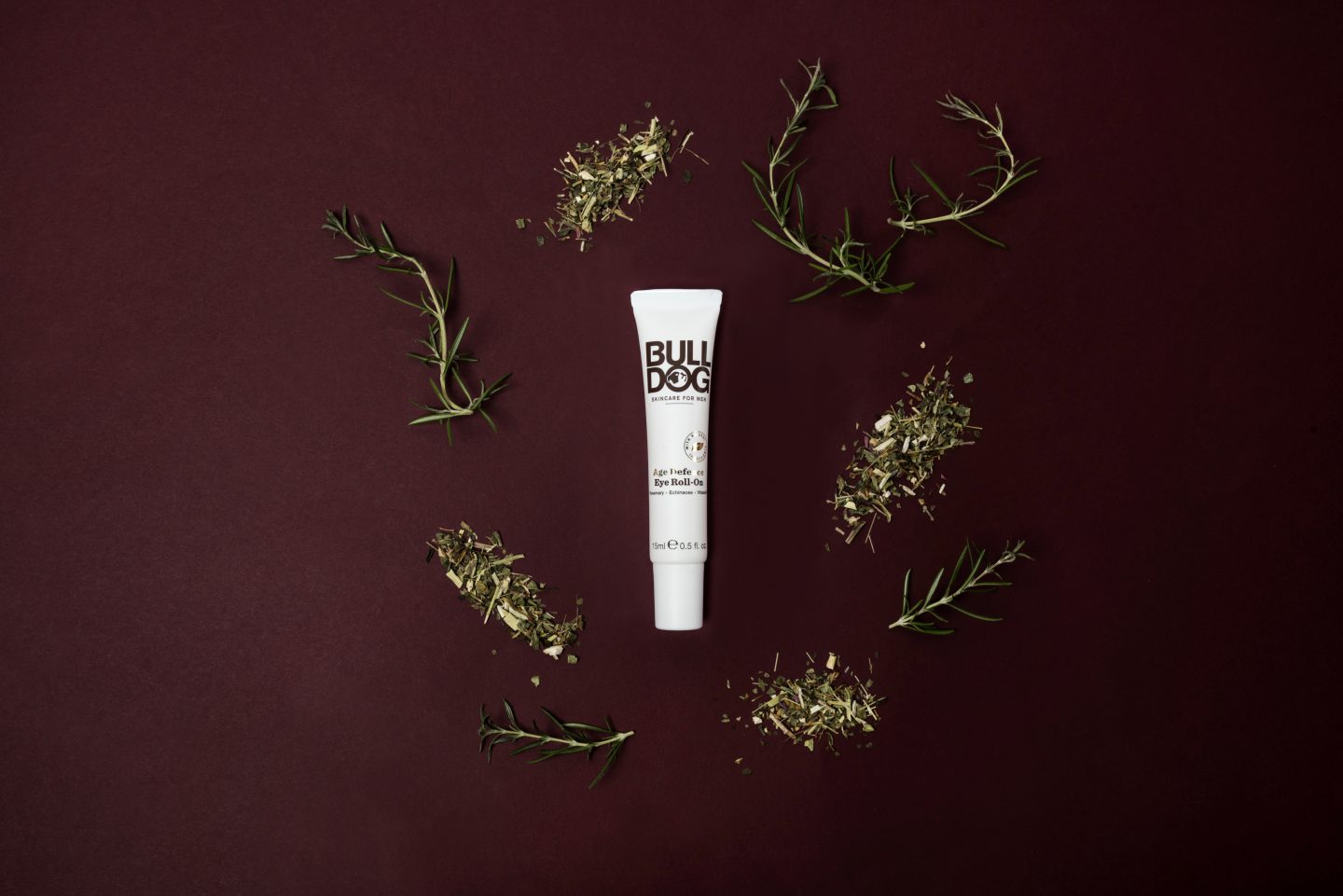 15ml Price: £10 (coming in February 2018)
For those of us out there who love being the silver fox, but want to keep that title just a little longer, this is the one for you. And at the price for this level of skincare, you cannot go wrong really.
Keep your eyes peeled gents for when the complete range hits the shelves of your local retailers.