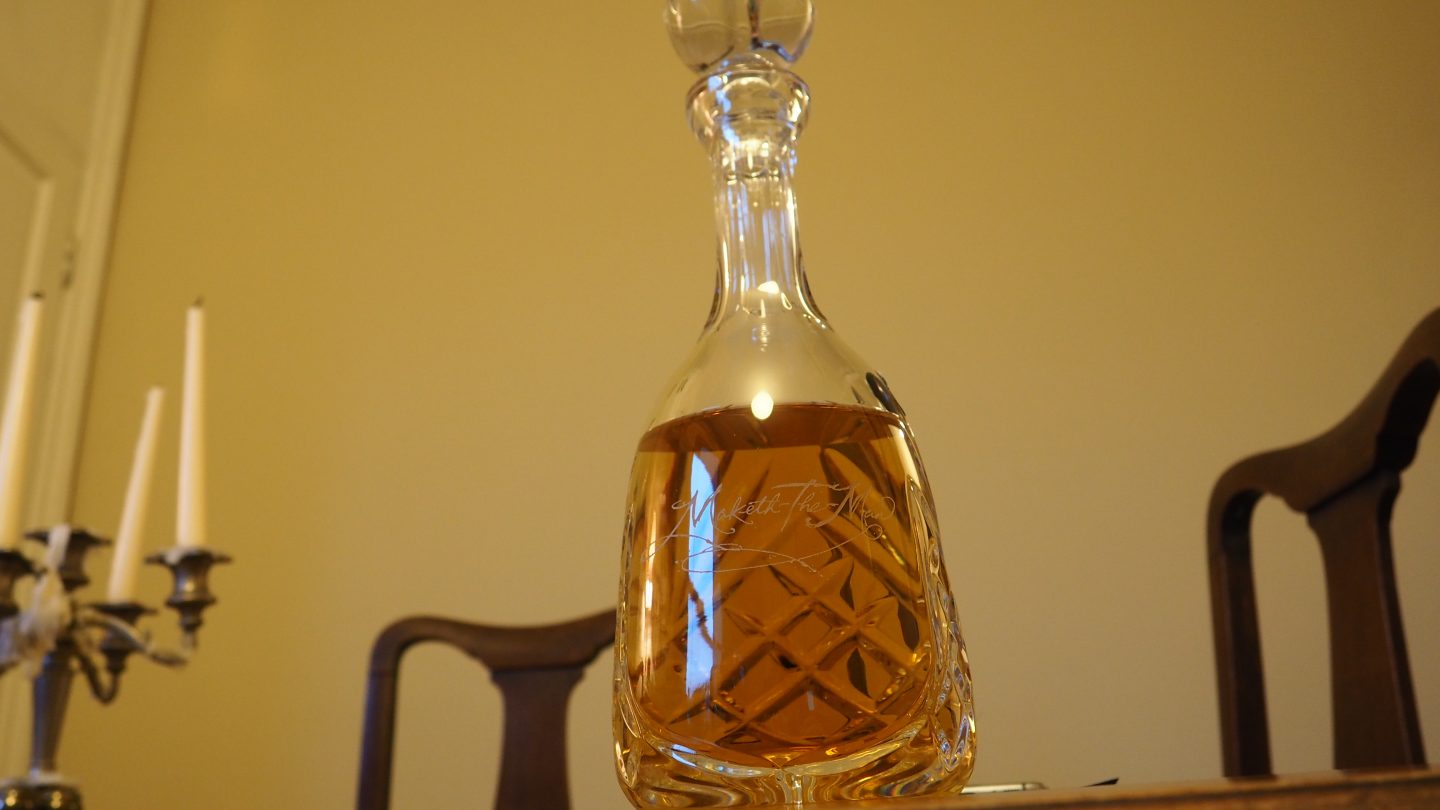 I love to show off my whisky collection, and there is no finer way to show it off than with a crystal glass decanter.  I decided to have mine engraved with the blog logo, and so was looking for a supplier that could offer both a decanter and engraving in one.  I found Fen Regis Trophies in Peterborough, Cambridgeshire.  This company is a family run business with over 40 years experience in the trophy and awards industry. Established in 1974 they know a thing or two about decanters and engraving.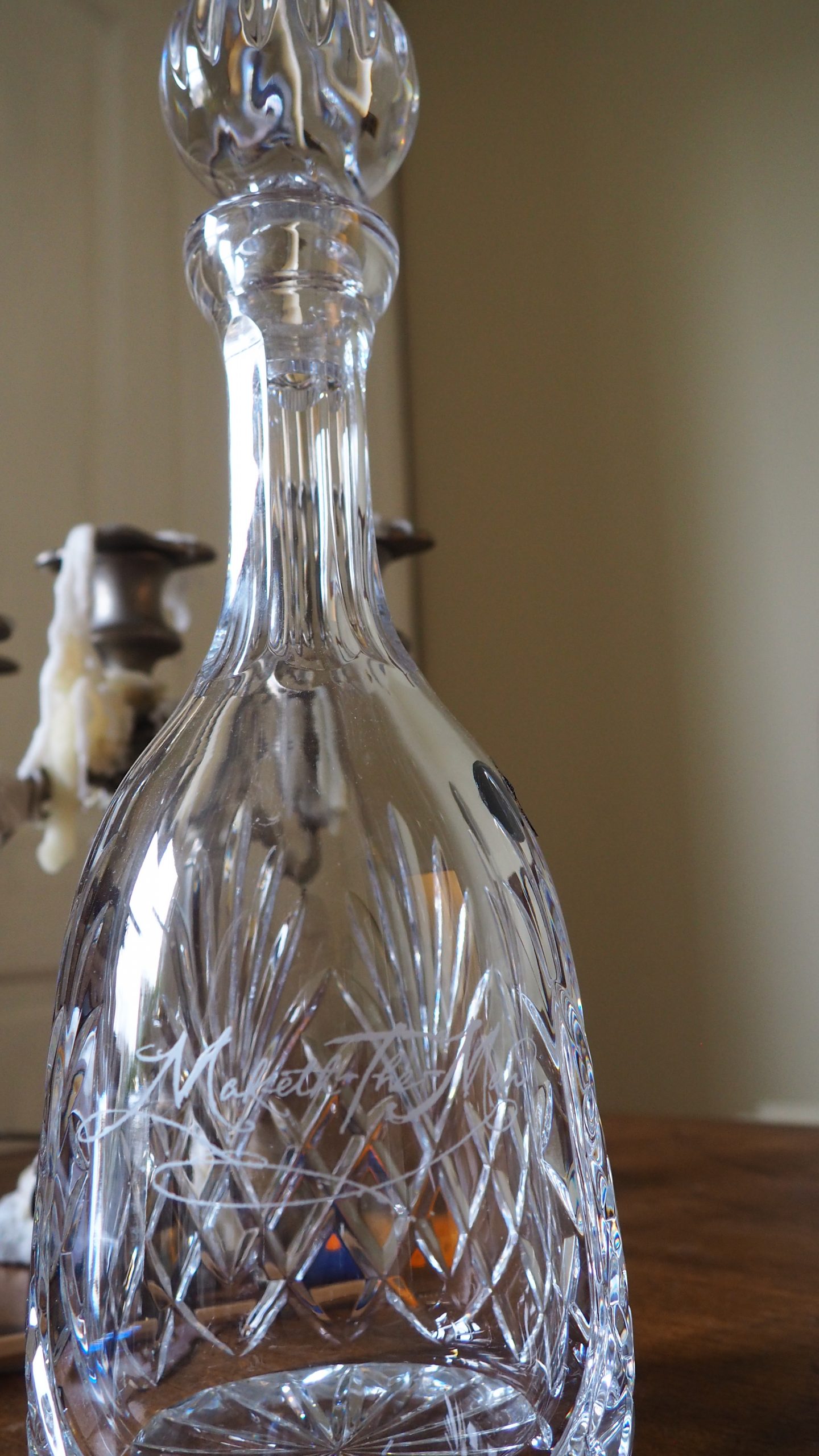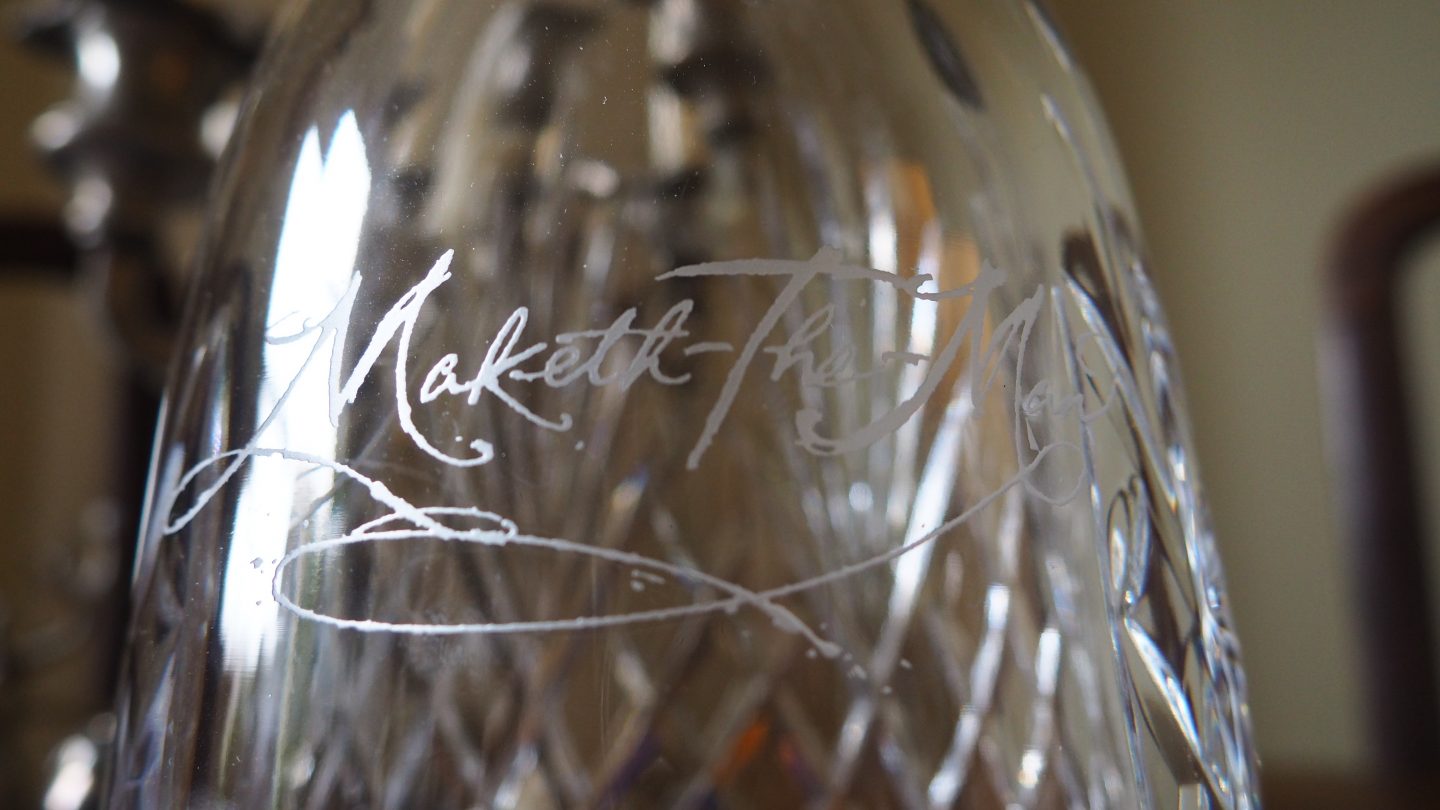 To be honest I thought my request to have my complicated font of Maketh The Man's logo engraved onto a decanter would be a little tricky, but the chaps at Fen Regis had no problem with it at all. I decided for a lead crystal glass decanter, which is 25% crystal, and boy does it shine!  After I ordered, it promply arrived the next day so the next question was which whisky to put in it.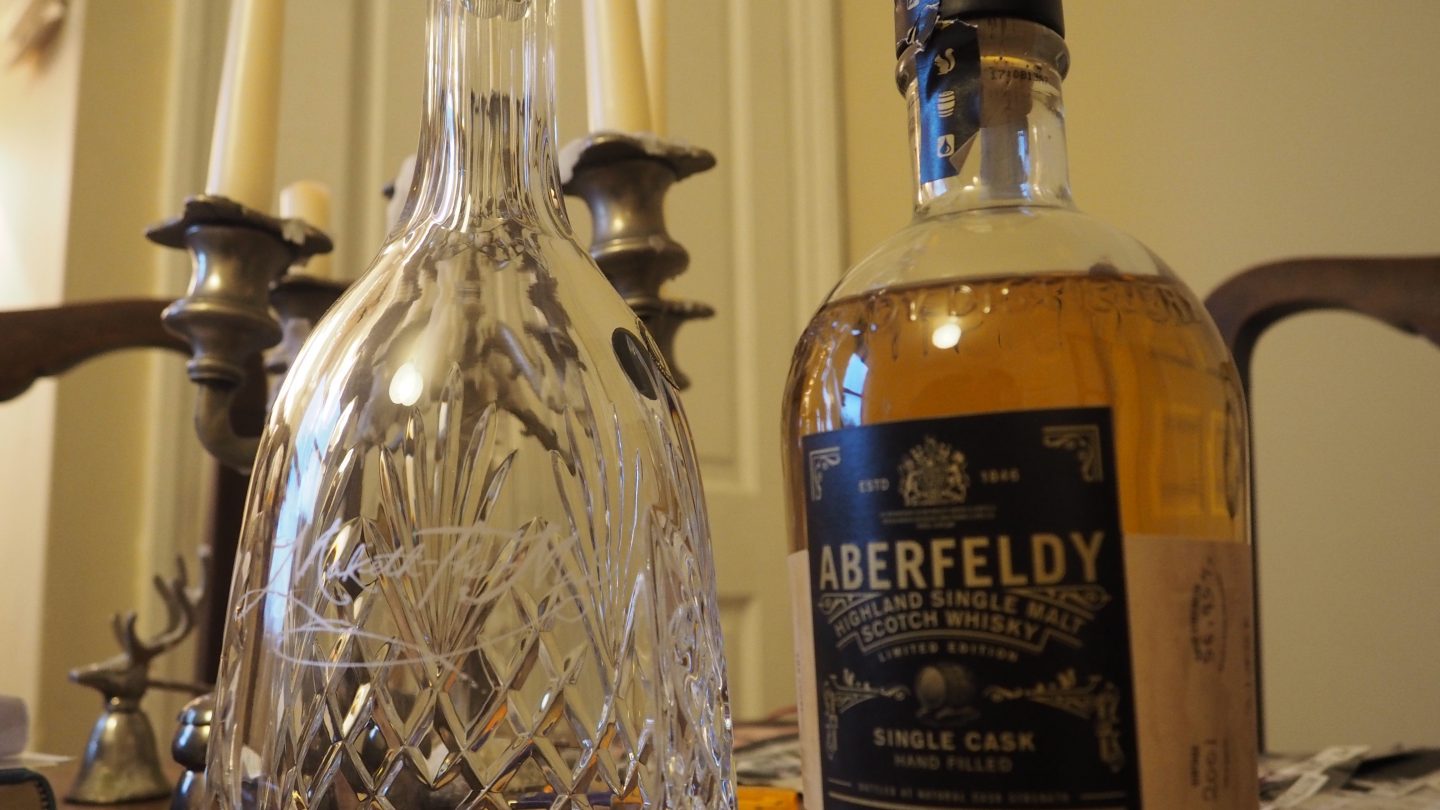 I choose an Aberfeldy Single Malt 18 year old Single Cask whisky, which gave a beautiful honeyed golden glow when poured into the decanter.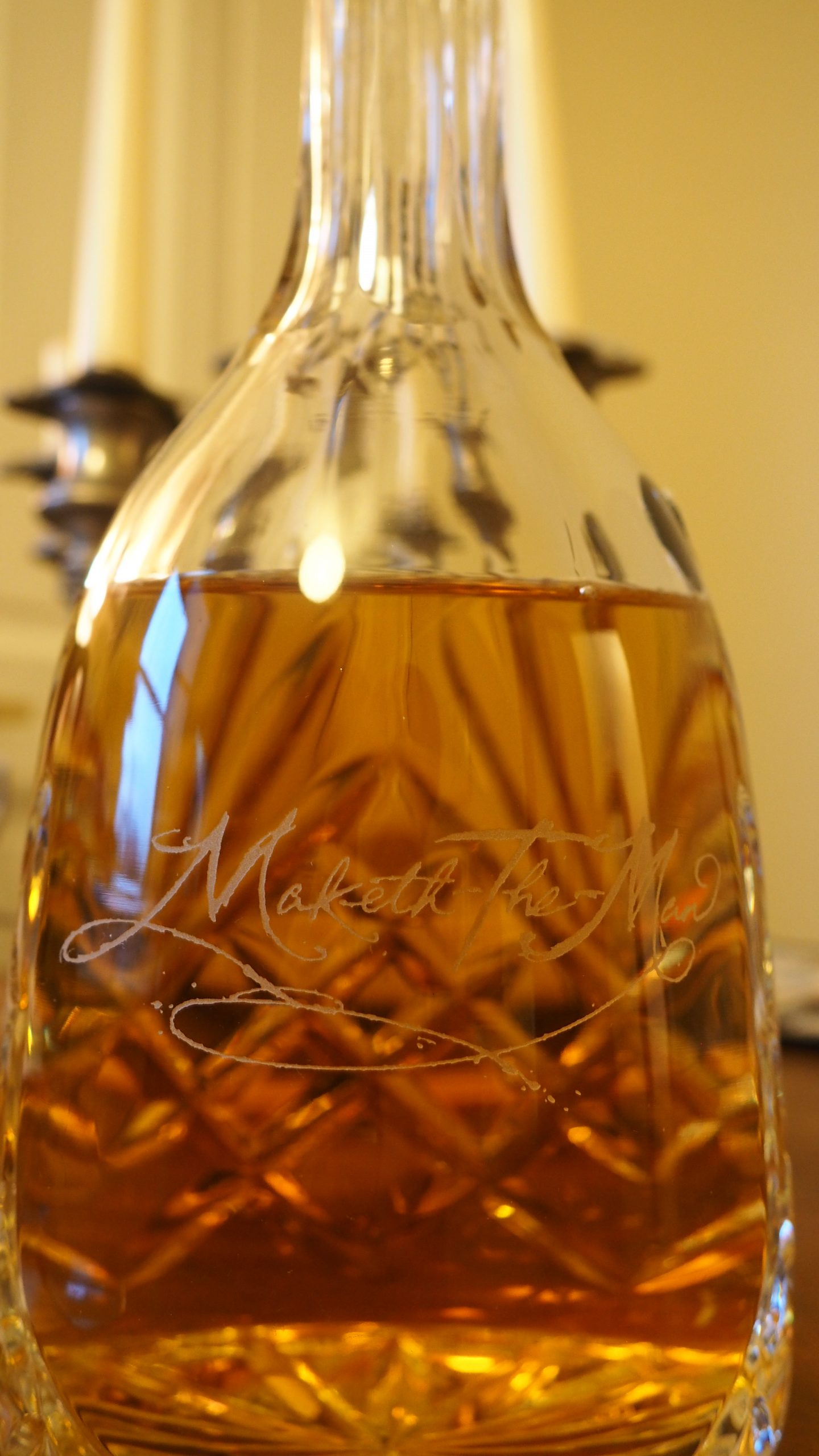 So if you are on the look out for that special personalised gift, or trophy to celebrate an important win, check out Fen Regis now and make that Christmas order.