One of our favourite skincare brands has clearly been listening in on my conversations over Christmas, where the talk of the daily effects of the environment remains a hot topic. Over the months for me the environment and age let's not forget, takes its toll on the skin and it craves more to rejuvenate it.
And now the New Year is here and Clarins have launched two new exciting products; their ClarinsMen Hydra-Sculpt and UV Plus Men. I have a feeling that this year is going to be great for the skincare & grooming world, so what a good way to start things off.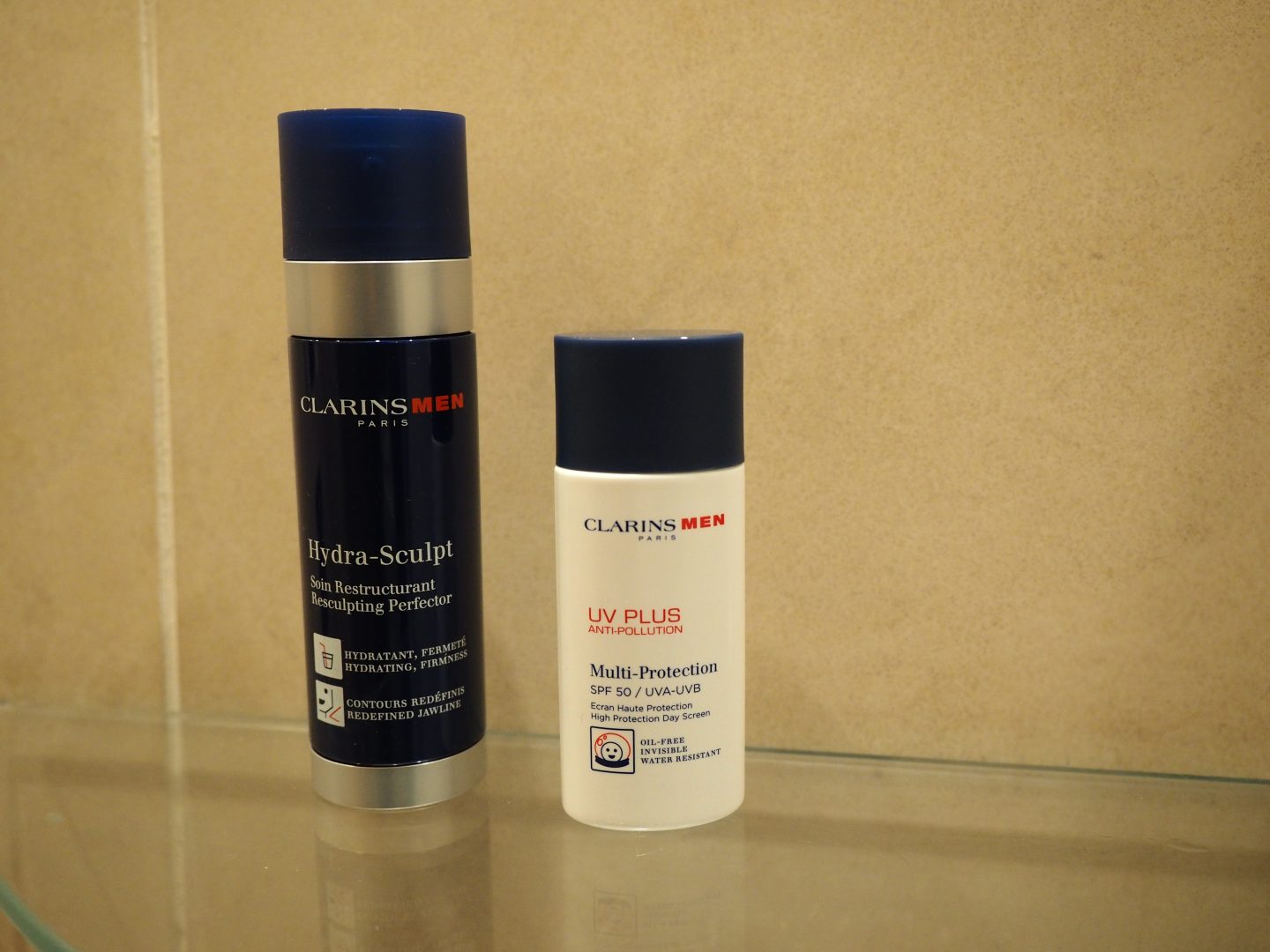 ClarinsMen Hydra-Sculpt
Price: £45 – Clarins.co.uk
This is what Clarins call, their new dual action innovation in one single step. Its blend of gel and cream work together simultaneously, to moisturise, tone and smooth the skin. Whilst the Hydra-sculpt by ClarinsMen is refreshing our exhausted faces, it also contours and redefines the jaw line, turning us from looking like the stay-puft man, to the chiselled action man we once were.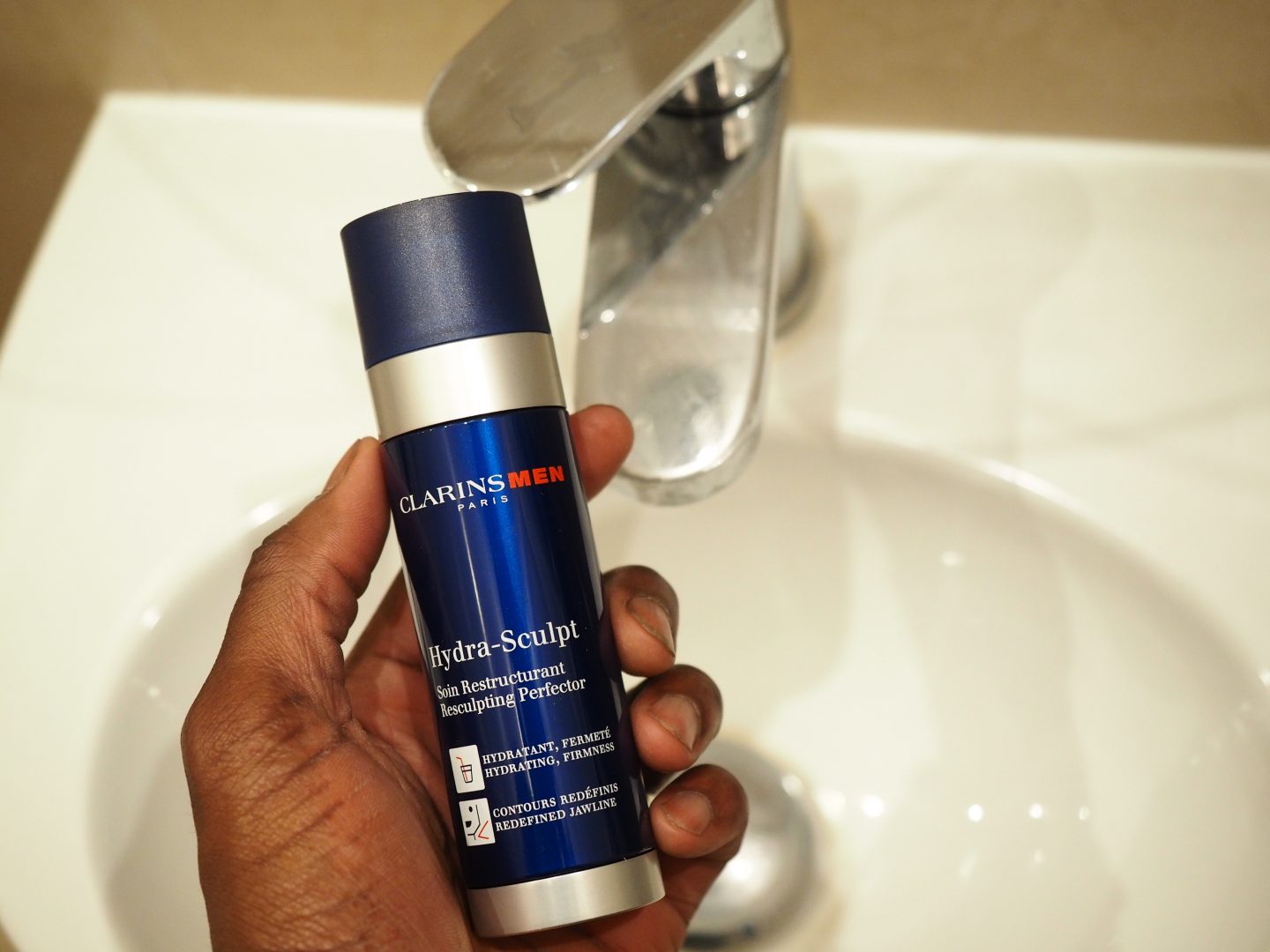 The nourishing joys of your everyday cream, with the bonus of that tightening effect that a gel gives us. There's lemon extract & salicylic acid. Having tried it myself for a couple weeks now, I'm starting to see a gradual difference already, giving Tyson Beckford a run for his money (one can dream).
ClarinsMen UV Plus Men
Price: £42 – Clarins.co.uk
This is the one i was most excited to get my hands on and finally, Clarins have answered my skincare prayers. Designed especially for us gentlemen, the multi protection sunscreen ClarinsMen UV plus provides an effective guard for the face, with high level UV defence and anti-pollution complex. All of this is present in its lightweight texture, that's oil-free and water resistant.
Its cellulose matifying powders help to prevent shiny skin, whilst the organic quinoa extract strengthens the skins natural barrier functions, stimulating the natural hydration process. As a big time cyclist (and motorcyclist) this is the ideal coverage the face needs against all that the city or the great outdoors can throw at my pores.
You'll find both the Hydra-sculpt and UV Plus Men hitting the stores from tomorrow, so get yourself a new addition to your skincare regime and go for ClarinsMen.