Is there anything better than comfort food, well the clever people at Mum's Comfort Food in Edinburgh don't think so. This retro-style diner specialises in traditional, hearty British fare from gourmet sausages and mash, to puff pastry pies and delicious ice cream sundaes.  I headed there with my brother and mum (of course) to try out some of its dishes.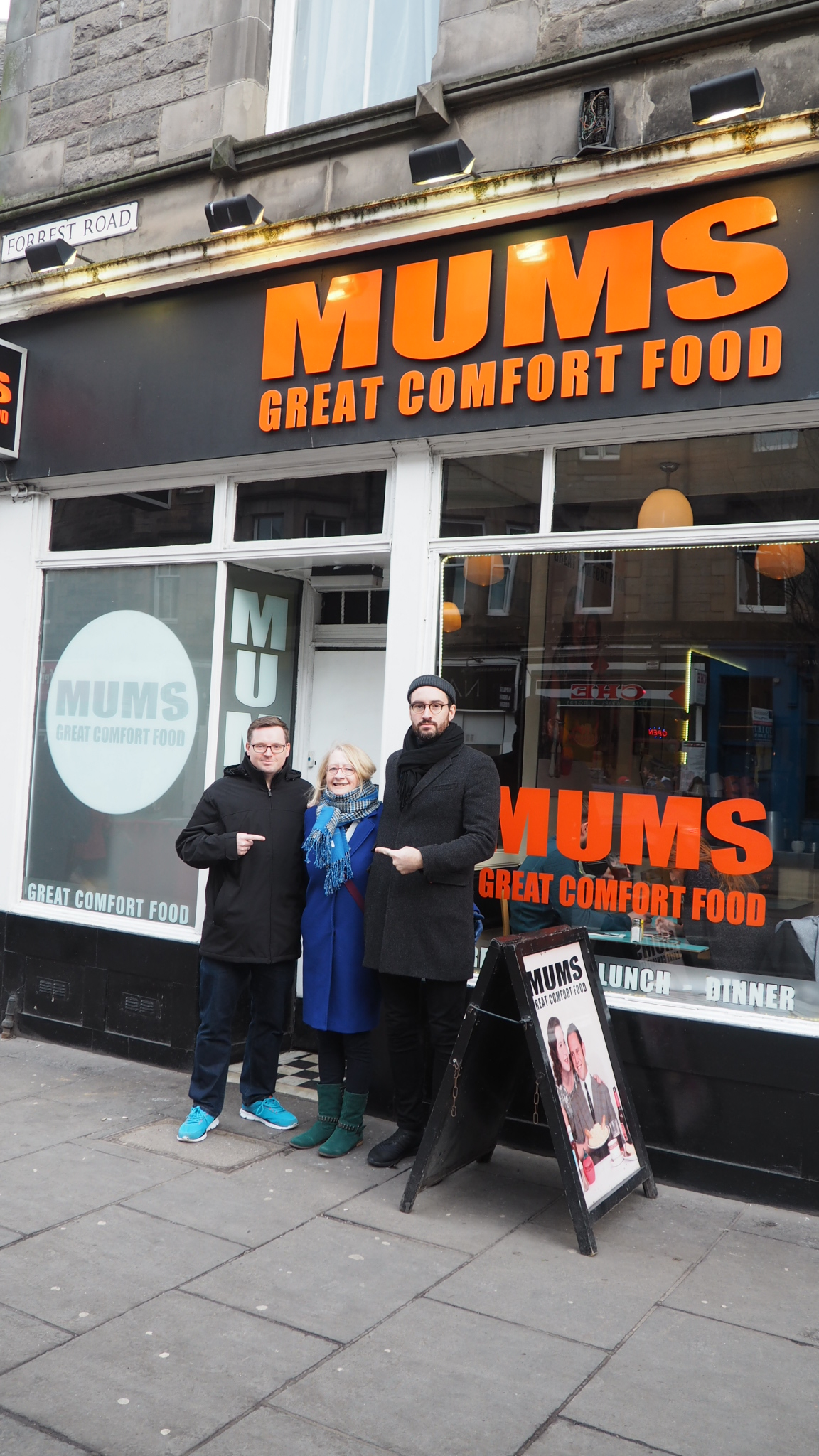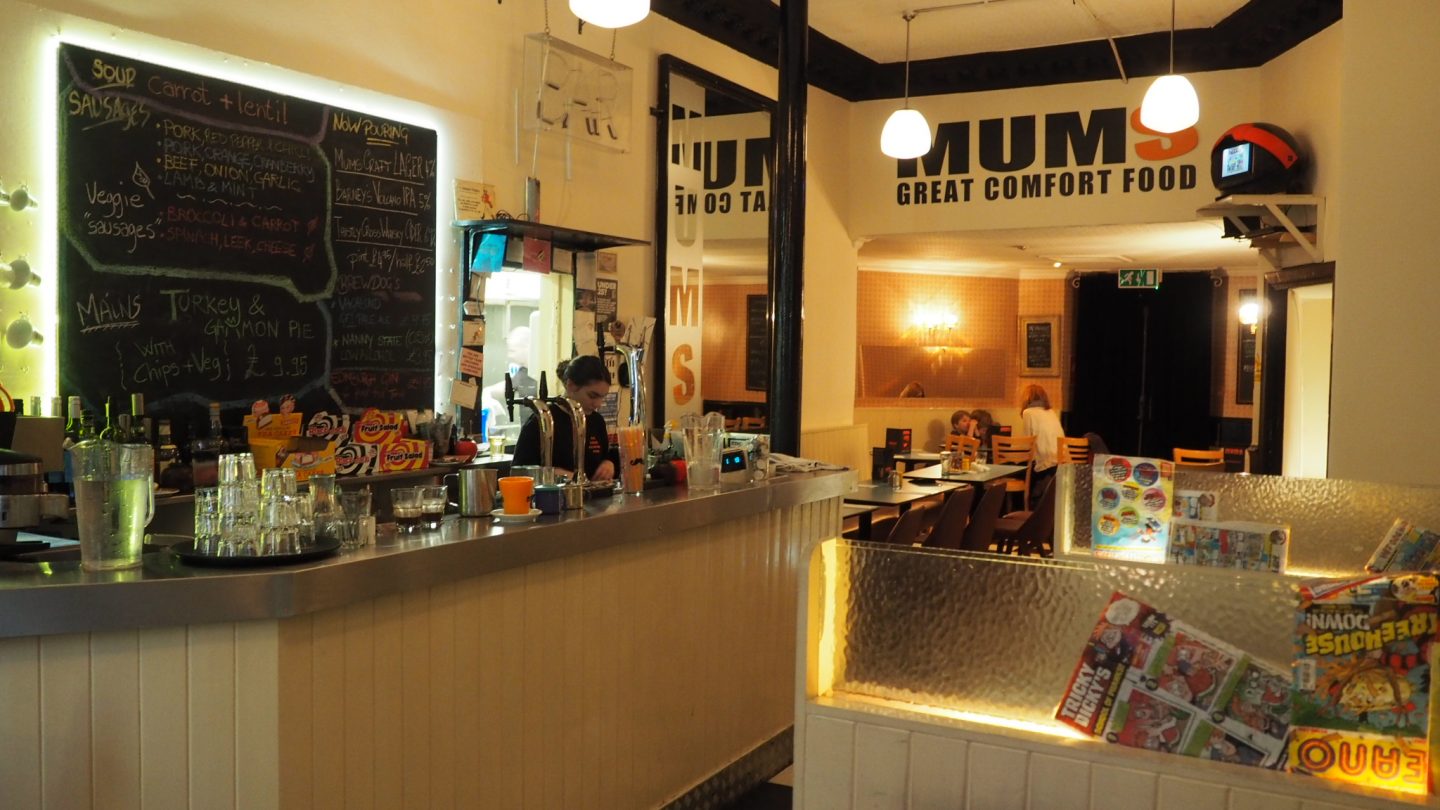 The diner is bright, colourful and full of retro memorbila.  There will copies of the Beano scattered on some of the tables, Fruit Salad sweets behind the counter and busy wipe clean tables full with local students.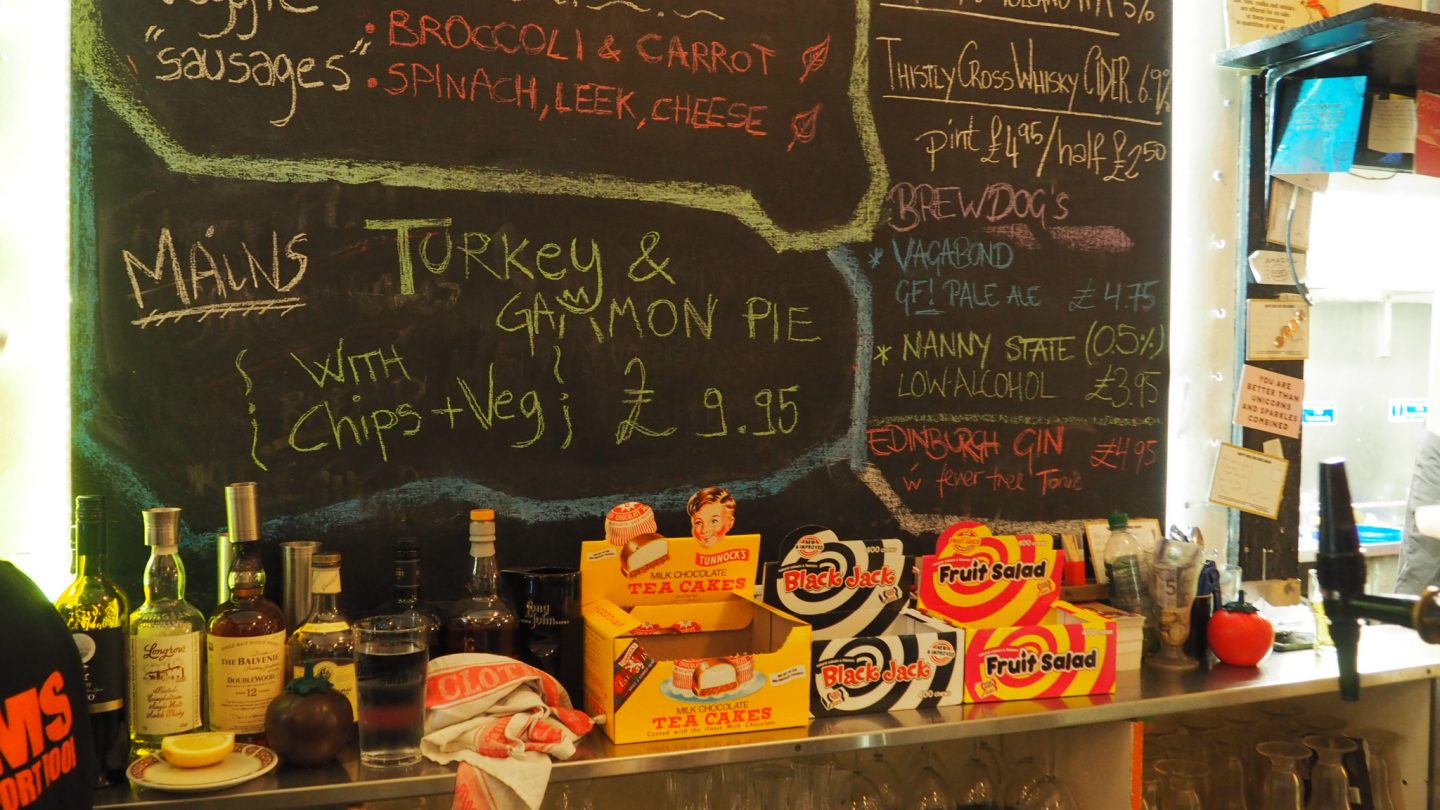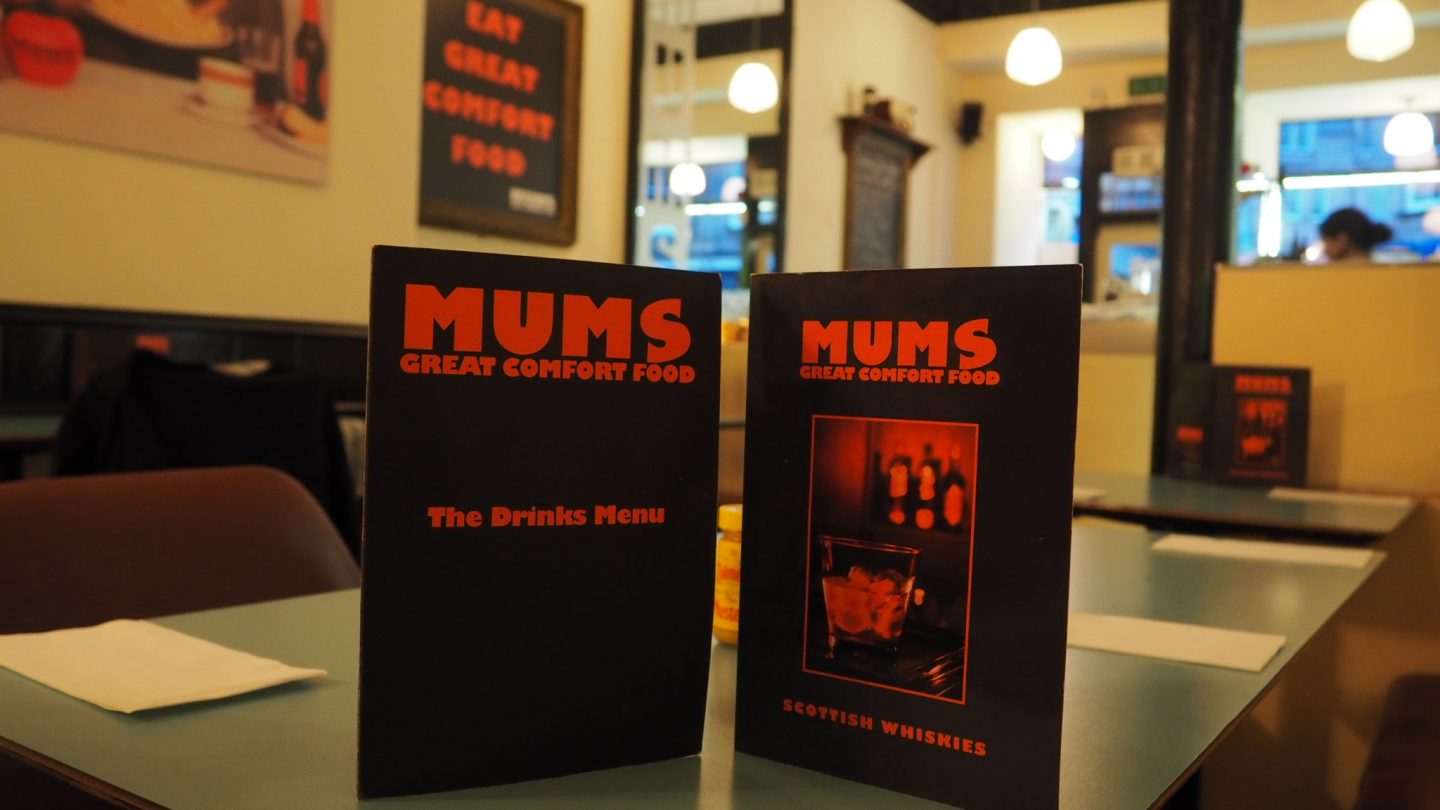 A visit to Mums means you will be walking away very full.  Small plates it does not do, and everything can come with a side of your own 'Have it your way' mashed potatoes.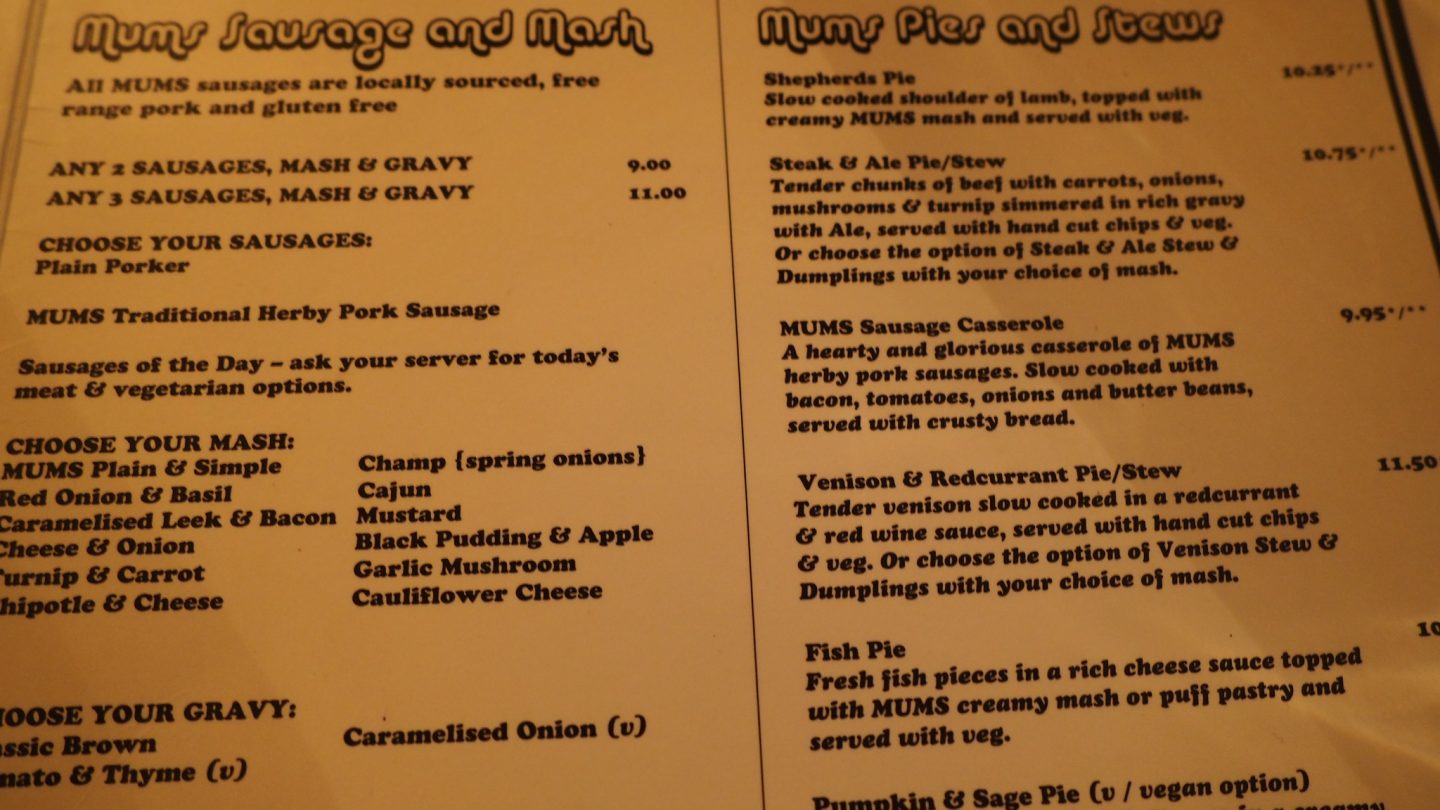 My brother went for the sausage, mash and gravy option.  A very hearty dish, with thick caramelised onion gravy in a jar for you to pour over your meaty goodness.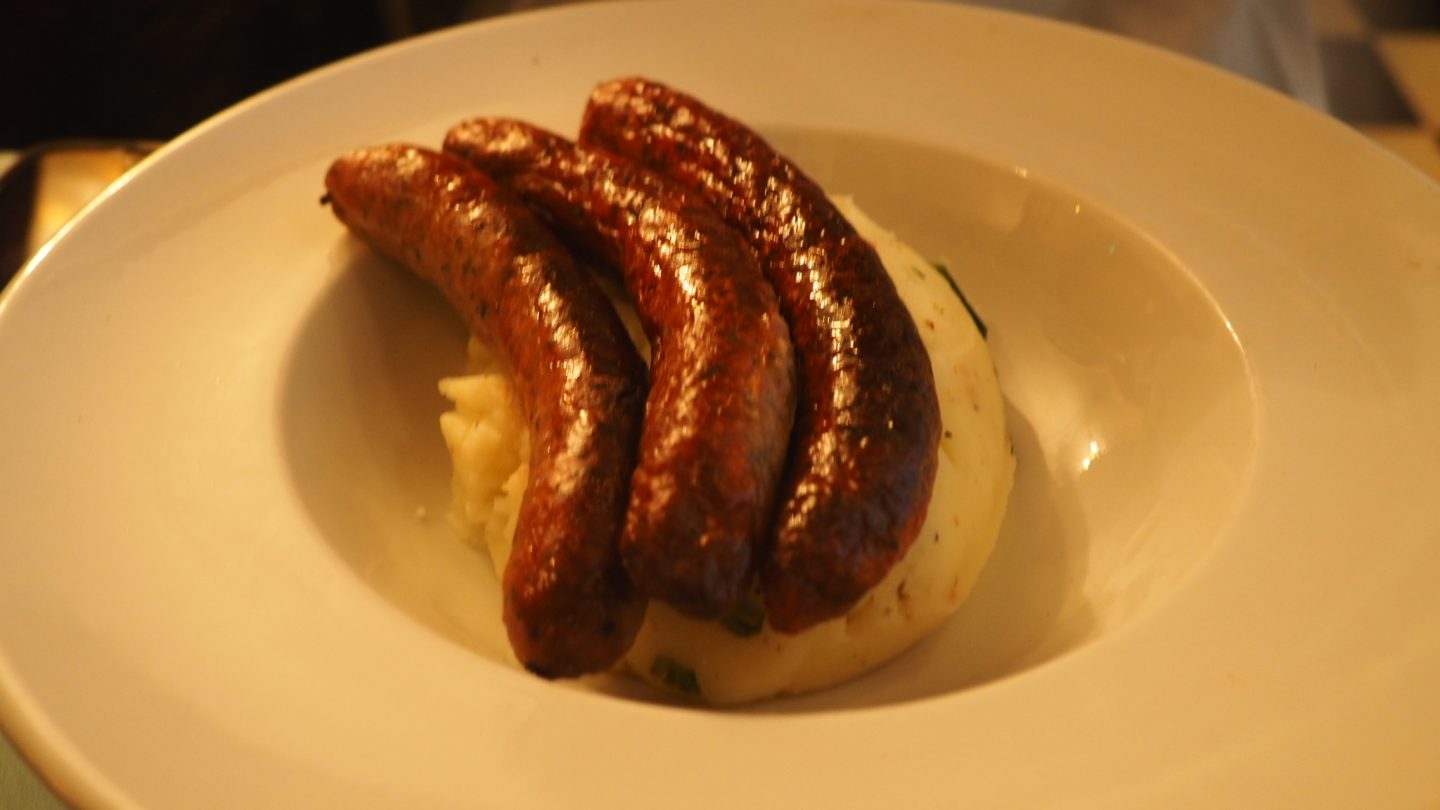 Mum picked the turkey and gammon puff pastry pie with mash and vegetables.  We had to help her finish it off due to the size of the pie.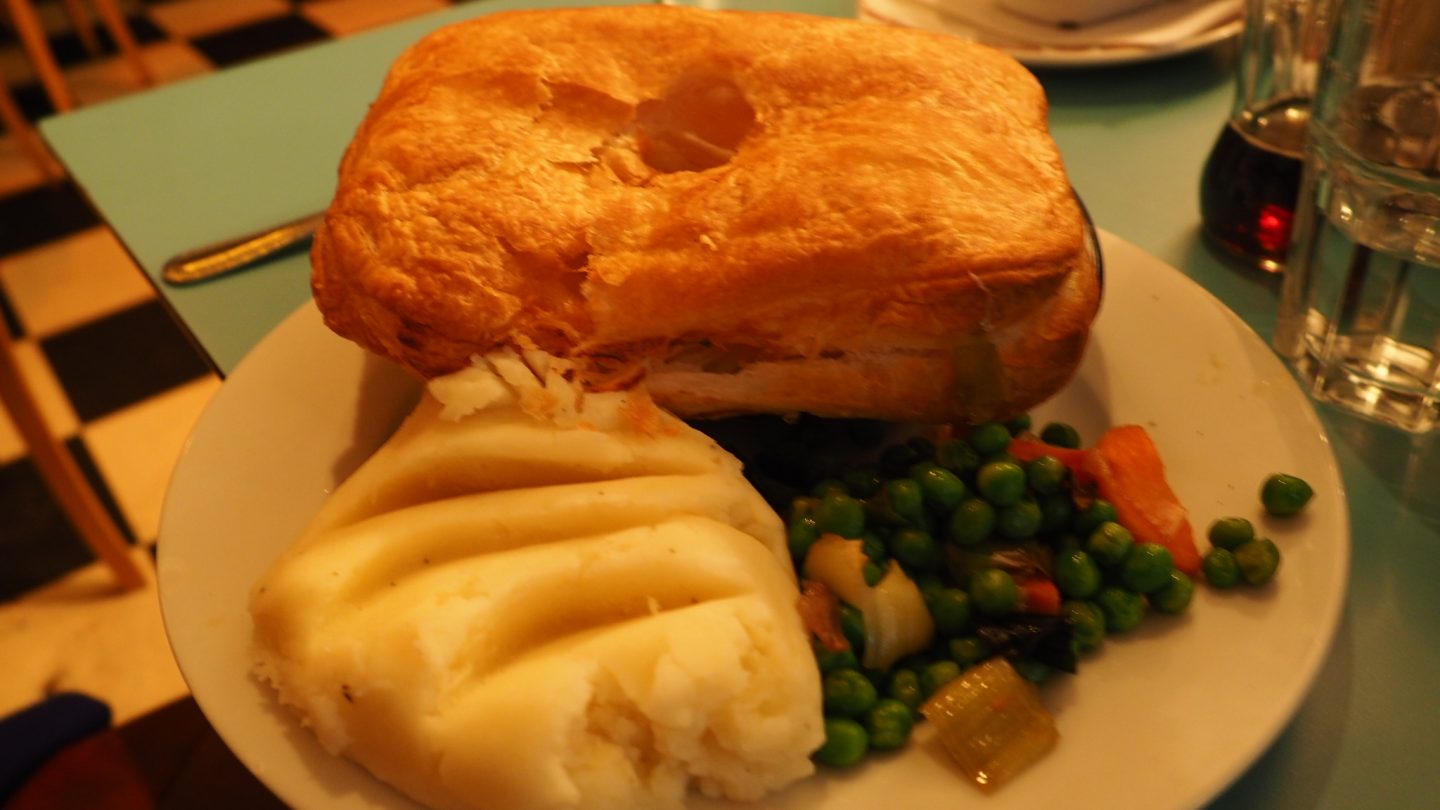 I had the venison and dumpling stew with mash and veg.  I love food like this, as its wholesome, tasty, and simple.  The venison had been slow cooked overnight and was melt in your mouth stuff.  We all commented on the various different styles of mash, and how good it was.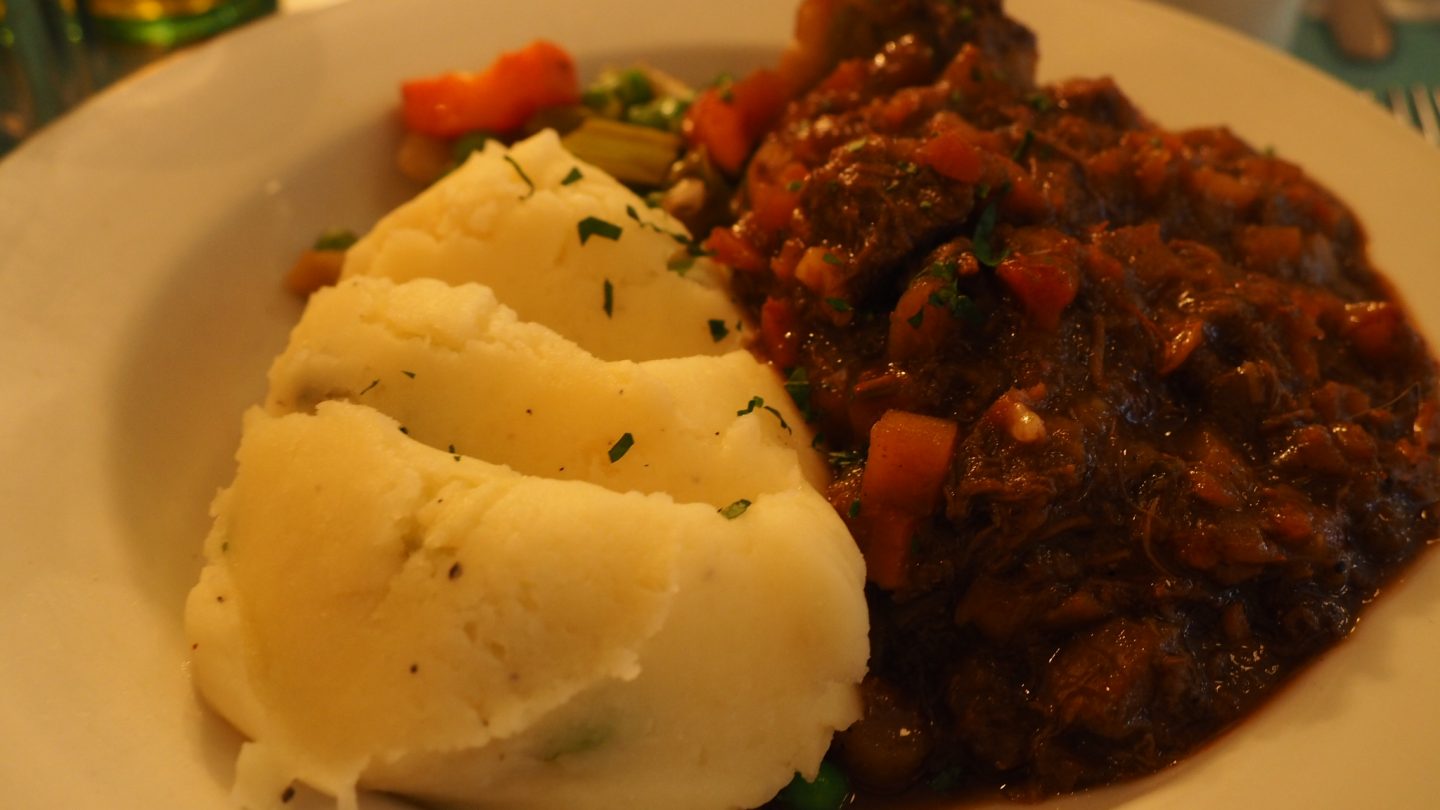 We also had a side of broccoli and cheese which came piping home and dripping with lots of, well, cheese!  Yum!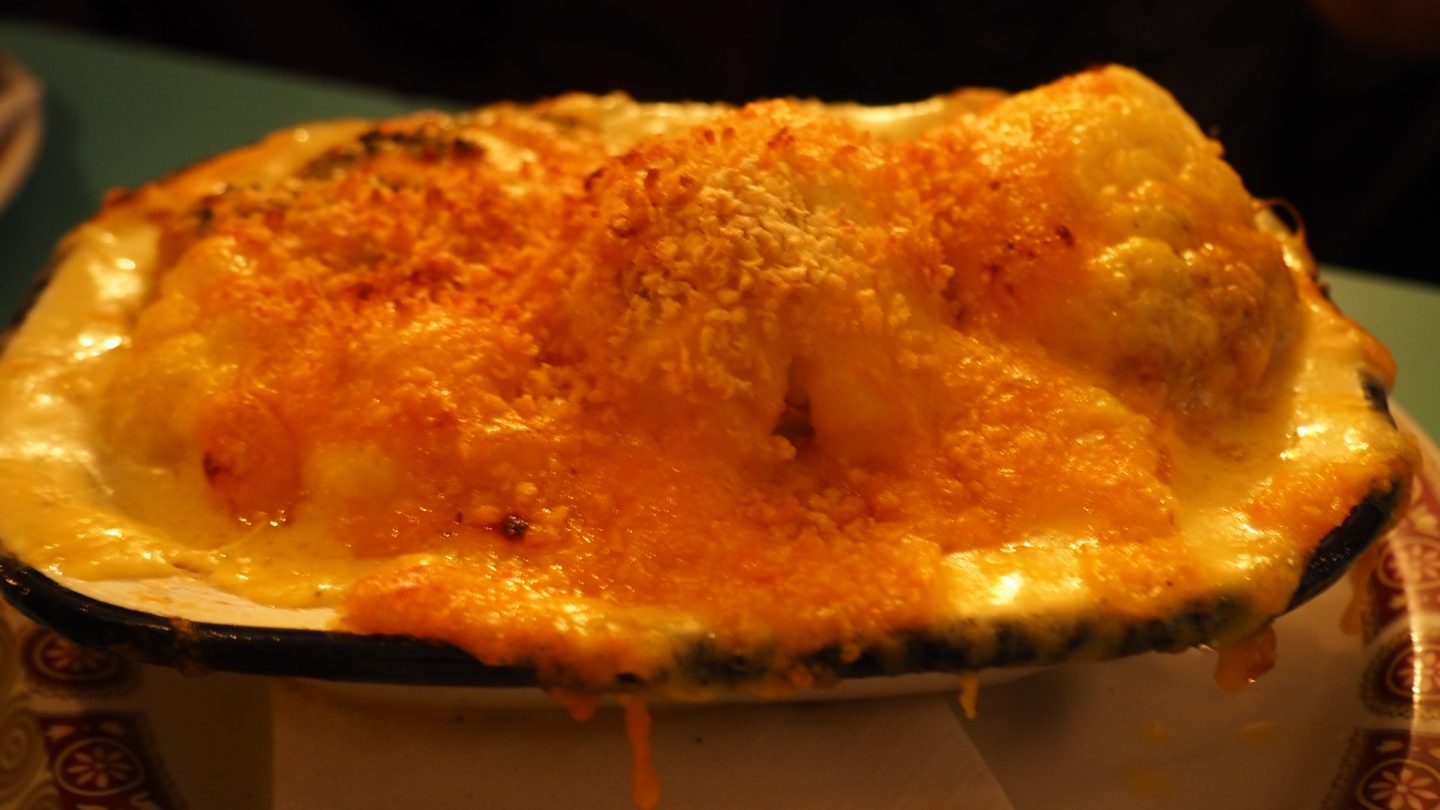 To be honest we didnt have room for dessert, but we fancied a little something sweet so we shared a sticky toffee and date pudding.  A squidgy square of perfectly baked pudding and a nice measure of ice cream on the side. All in all, a great lunch time visit to mums was had.  We were so full for the rest of the day that we only had a small snack in the evening, something to think about should you visit.