We live in a world today where almost everything we do and say online can be used as a tool to compromise our personal safety. This isn't just relating to our social safety but most importantly, our financial security.
Simple things like posting a pic of our front doors or where we've gone to eat every week (which happens to be the same place on the same day and time), can help scammers out there devise a tactic to steal personal information from you.
We joined up with NatWest on a social experiment, to really show just how easy it is, to leave ourselves exposed to potential threats to our personal security.
NatWest put together a special speed dating event, hosted by Laura Whitmore, with a slight twist to the outcome, as a way to see how people behave in an environment where emotions can sometimes take over our usual judgements. The twist of the event was that two of the speed daters were actually actors, planted amongst the crowd to collect personal information that could be used as security questions or passwords.
The reality of it is when in a situation such as speed dating, we are consciously endeavouring to capture the interest and attention of whoever we're speaking to. What we don't realise is that as we do this, we say things or do things that are potentially a clue into the security information we all hold so dearly to us. Typical questions such as our middle names, the name of our pets, our favourite city to visit on holiday or our favourite ones, our date of birth.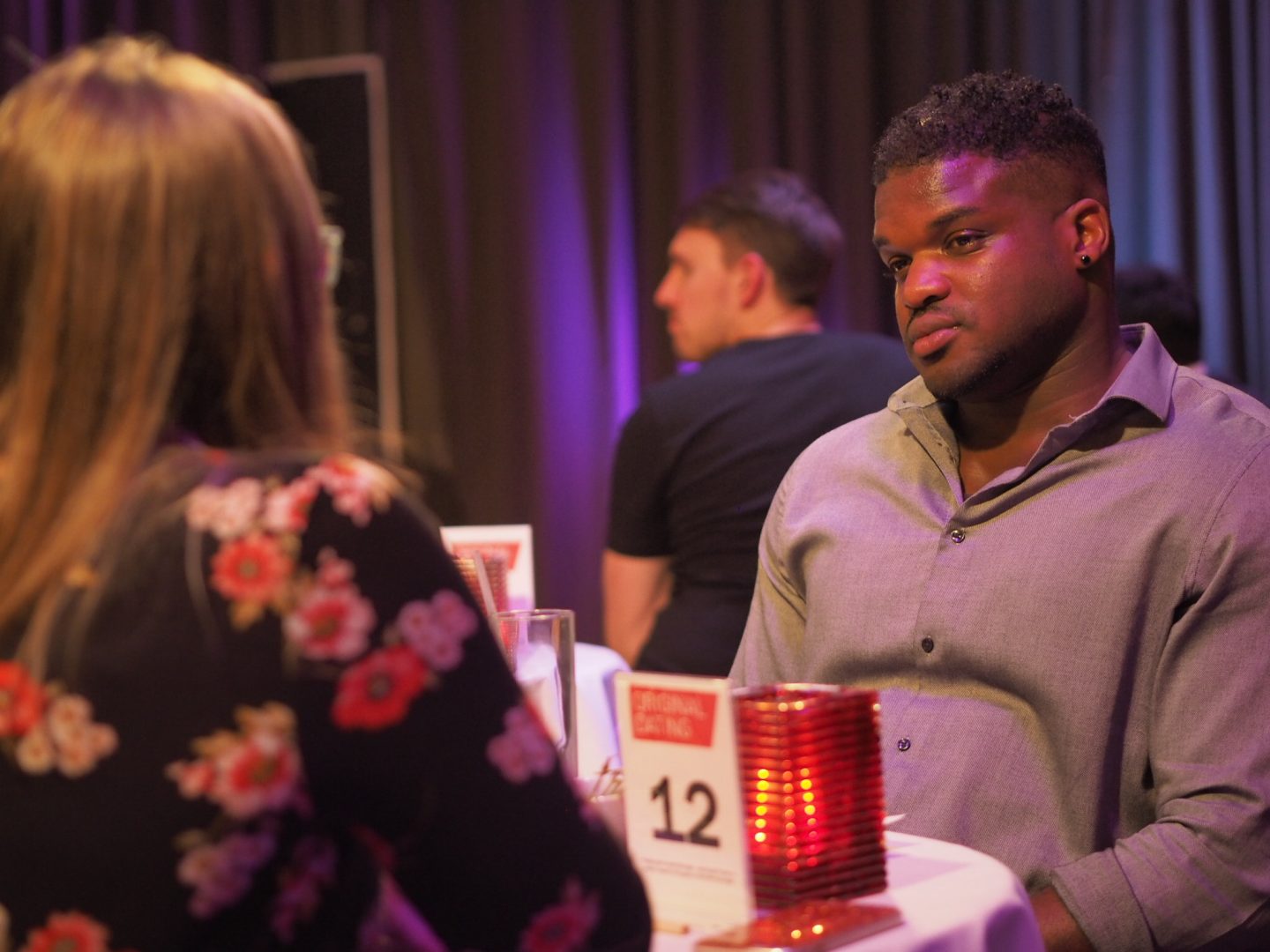 It's no surprise that in the heat of the moment it's quite easy to give away information about ourselves, without really thinking about who we may be giving it to. According to Jane Howard, MD of personal banking at NatWest, financial fraud is most common crime in the UK at the moment, so we all need to be more vigilant, especially when we are online and the source of emails, ads and websites aren't that obvious.
So, with the help of NatWest we're here to raise awareness and remind you all that when you're being asked something that could seem trivial but personal, stop and think before you share information with others.
In the world of Maketh-the-Man we're contacted regularly by external agents and one thing we're going to make more of a conscious effort of, is taking time and thinking about what info we hand out to people. You never know it might save you losing a few pounds.
To find out more about how to keep safe and secure online, just visit www.NatWest.co.uk/security