This one is for the Star Wars fans out there, because we can never have too much Star Wars novelty gadgets right?
As our smartphones get smaller and smaller, so does some of the tech behind it. Whilst the dual stereo speakers on some of the latest smartphones are making the music experience a little better for our ears, you still don't really get the same difference as you would with a good old speaker.
And thus, we take you to the little storm trooper Bluetooth speaker from the brand Thumbs Up. All the Star Wars fans out there can add yet another bit of novelty paraphernalia to their Star Wars collection.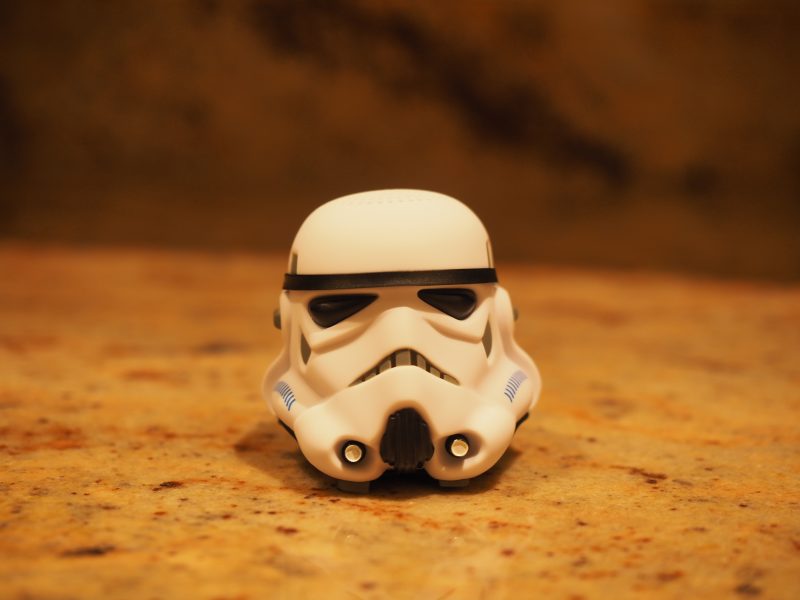 The tech spec on the Stormtrooper Bluetooth speaker is as follows:
2W speaker built in
Bluetooth 10m range
4 hours battery life (rechargeable by micro USB)
Built in microphone: allowing you to make and receive calls
Power button doubles as a shutter remote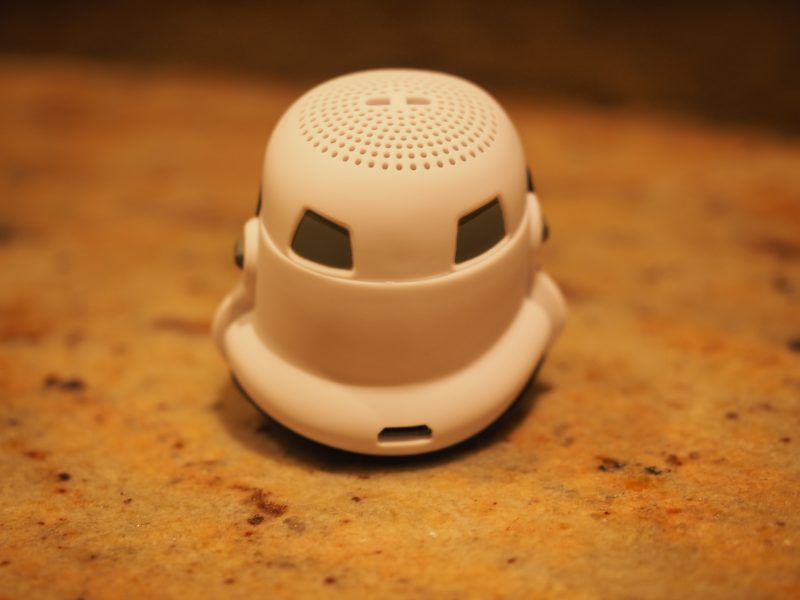 Not a bad piece of kit considering the size and price of it and from a sound point of view, it does alright. It is a 2W speaker so manage your expectations here folks, it will not create the kind of sound that will start up a rave at the drop of your next track. From a clarity perspective as well its okay and it's got a good bit of bass to it, but there are obviously other speakers out there that will be more crystal and fluid (with a higher price tag obviously).
But for 15 of your fine English pounds you'll be getting that punchy sound boost, with serious portability at the same time. I'm loving and it's coming along with us on holiday, which it's perfectly designed for!
If you're in need of a little extra sound on the go, head on over to Amazon to pick yourself up one of these Thumbs Up Star Wars Speaker.