Spring has finally arrived, so its time to spruce up that garden with some new plants.  Wanting to make a feature in my garden, I decided that Id creating something unique. Using the Dewars whisky barrel I had obtained, the plan was to recycle the barrel into two large plant pots.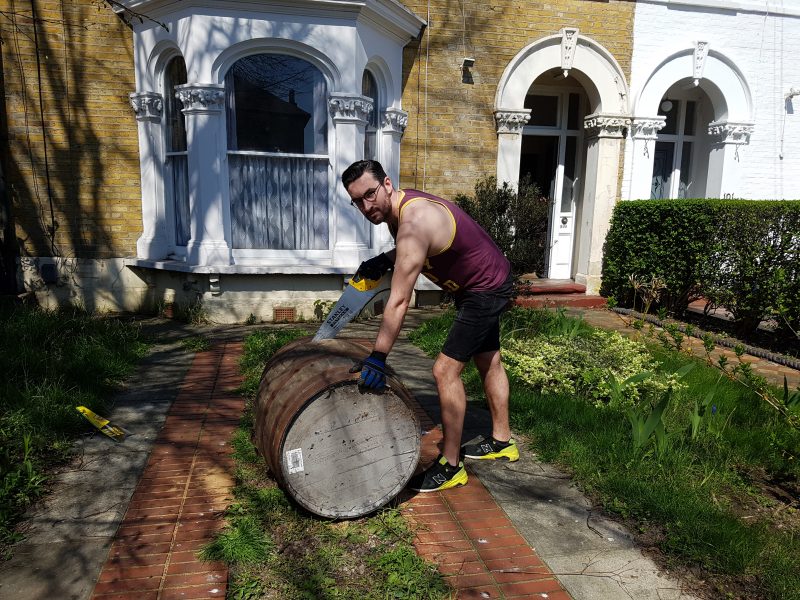 First of all, make sure its a dry day (or your indoors) and you have plenty of room to push the barrel around.  You will need to do this to get the right angle for the saw.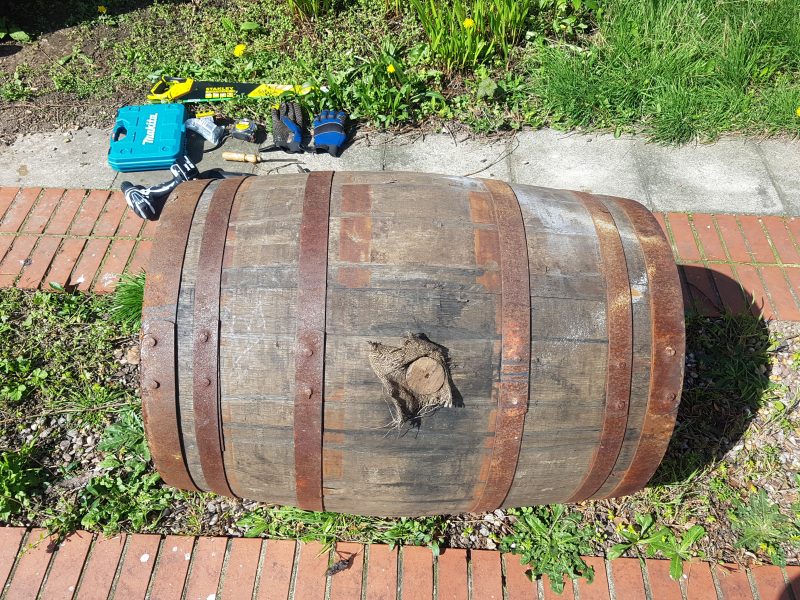 Having the right equipment before any DIY job is started is key.  My top tip would be to use a jigsaw cutter instead of a hand saw, but I enjoyed the manual labour to be honest.  The key tools are:
A saw – for sawing the barrel in half (obvs!).
A drill – for drilling holes in the top and bottom of the barrel for drainage.
A measuring tape and pencil – to measure where to cut and how big each barrel should be.
Gloves – to keep those hands nice.First up I drilled a number of holes in the top and bottom of the barrel.  This is to enable good drainage from the barrel once the plants are potted.  The best part about this was drilling the first hole.  Suddenly a steady stream of sweet whisky infused air came flying out of the barrel.  What a beautiful smell, and took me right back to the Aberfeldy distillery. Then I measured around the barrel, and scored with knife to get ready for the big cut.  I wanted one large and one small pot, as well as keeping the bung hole so it was important to get the measurements right. Then all you need to do is saw!  To be honest this took sometime, and whilst in the glare of the sun, I broke a decent sweat.  The trick is keeping a straight line, and turning the barrel as you saw.Go at it long enough, and you will eventually be through and have two fine plant pots. The larger of the two I have used to plant a palm tree, which you can see the finished result below. The smaller one (although not that small) I'm going to be stuffing lots of bamboo in.  I think I can get about 4 bamboo plants in this, but currently only have two and not enough composte so its not finished yet.
So there you have it, an easy way to make some great garden accessories from an old whisky barrel.  Let me know if you have tried this.