Tucked into the side of a cliff, Positano is one of the most beautiful Italian towns I have seen.  The steep cliff is coloured with houses, hotels and restaurants all with a different shade which makes the town dazzle in the Mediterranean sun.  On my recent trip there I spend the day at Hotel Poseidon and enjoyed its views across Positano.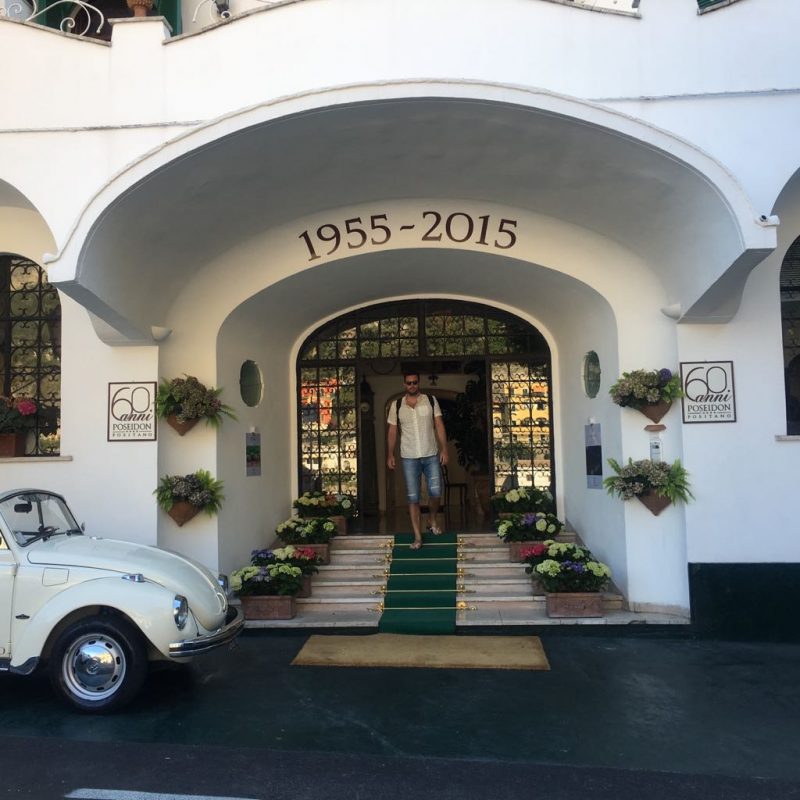 On arrival at the hotel you are welcomed by a simple reception area with a swooping staircase up to the levels above.  The hotel is actually a very large private villa that has now been converted to look after the many travellers to the area.  Its still lovingly owned and run by the Aonzo family who transformed the hotel to the grand place it is now.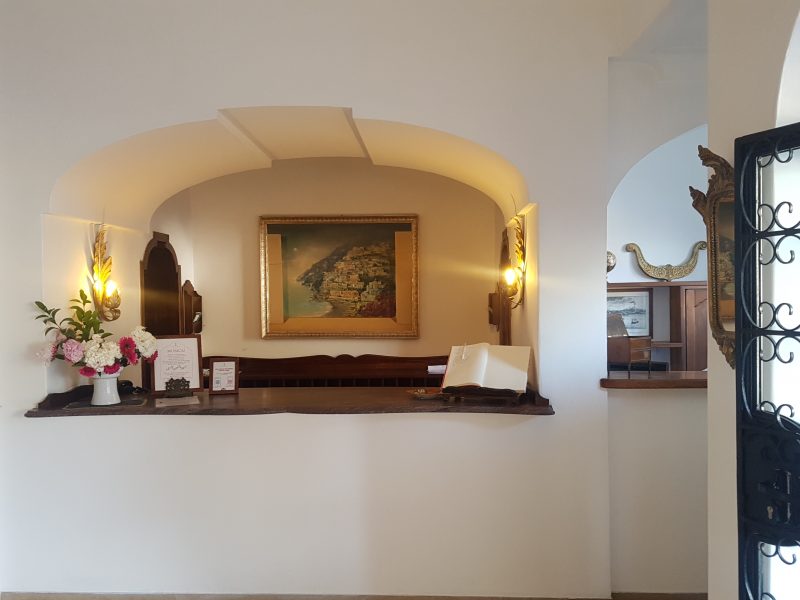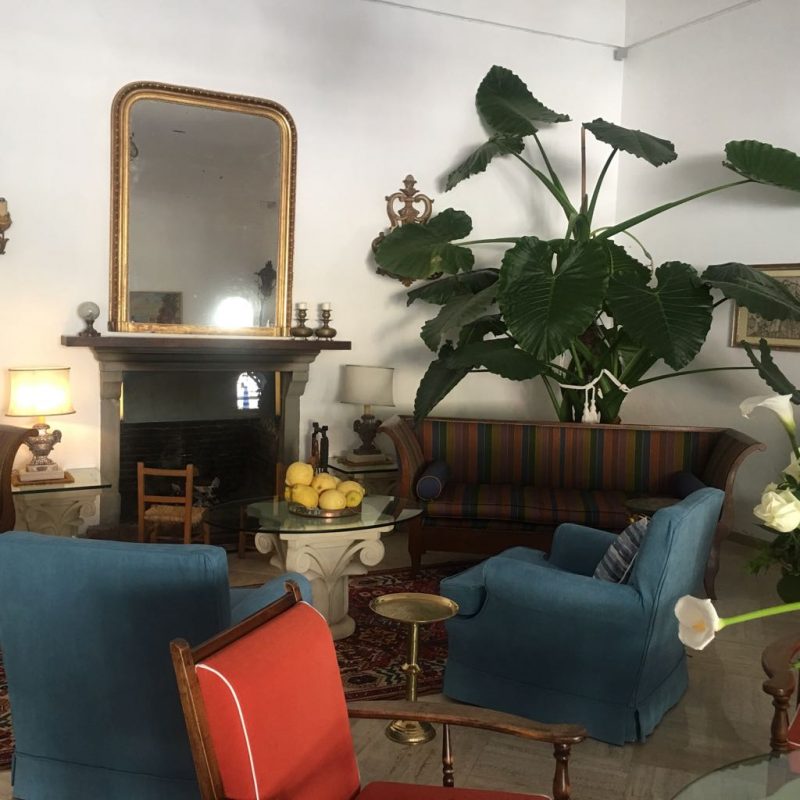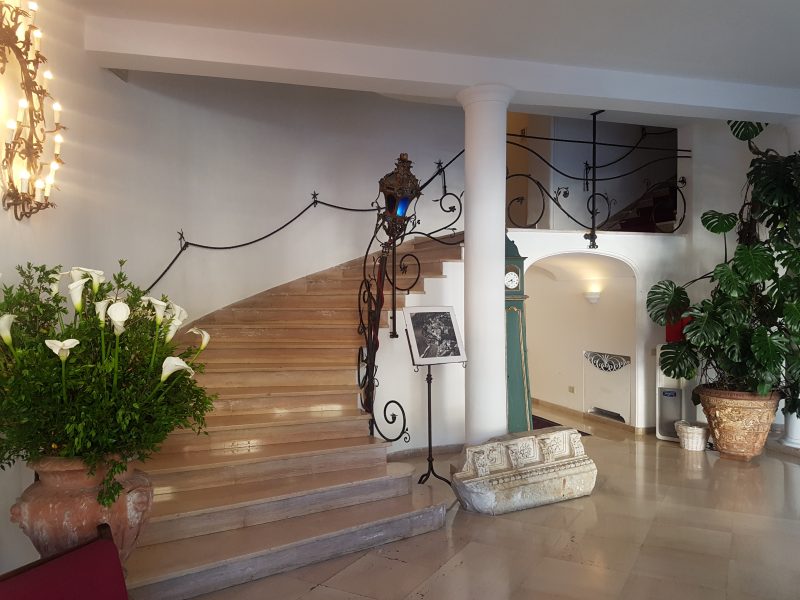 The terrace is really the main place to spend your time at the hotel, so we quickly made our way up the staires to be greeted with the most wonderful view.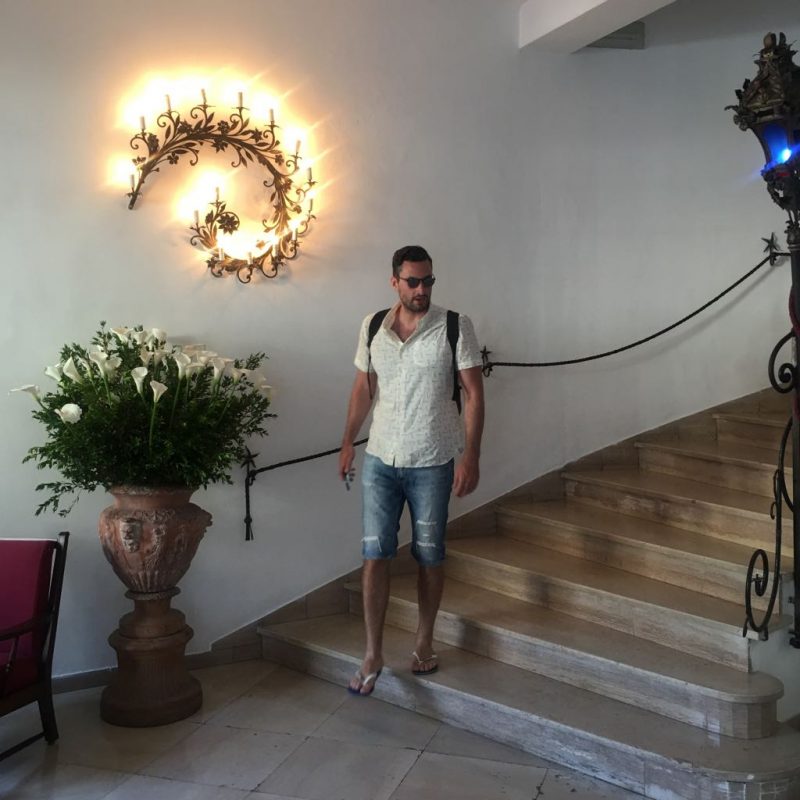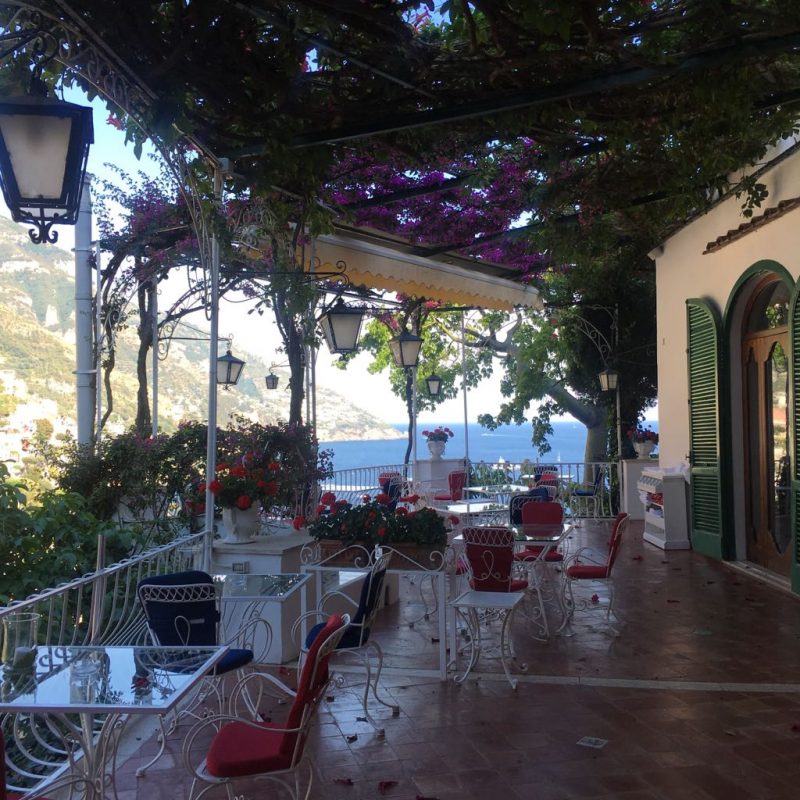 The outdoor terrace is an Amalfi Coast dream.  Filled with flowers, and glorious sunlight its a view that makes you stop and stare.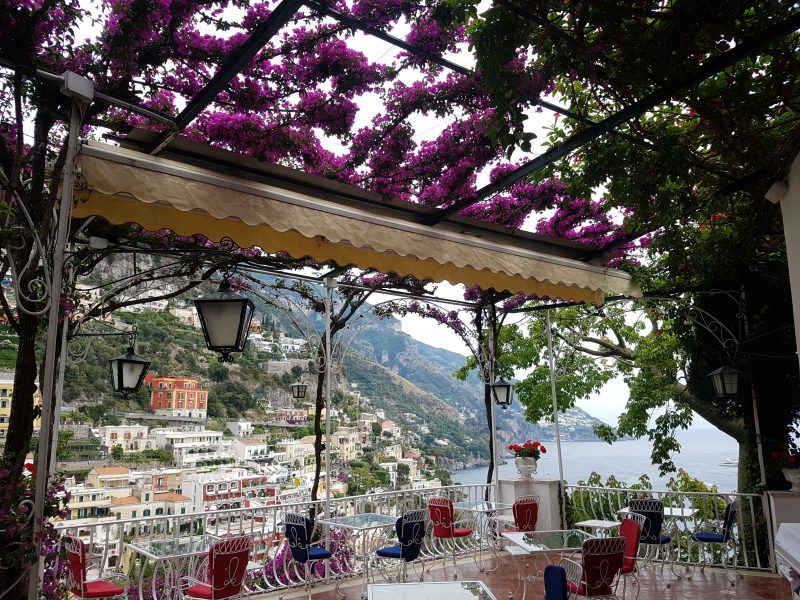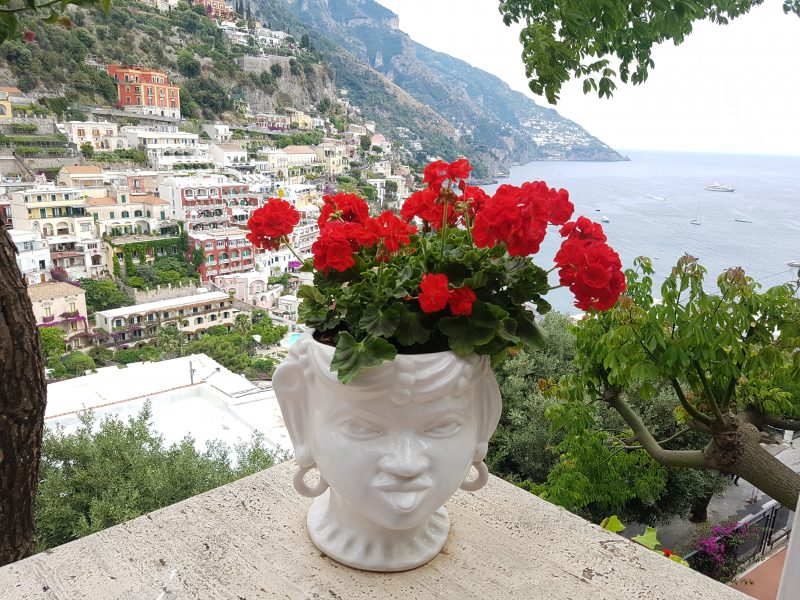 And of course take numerous photos of the landscape!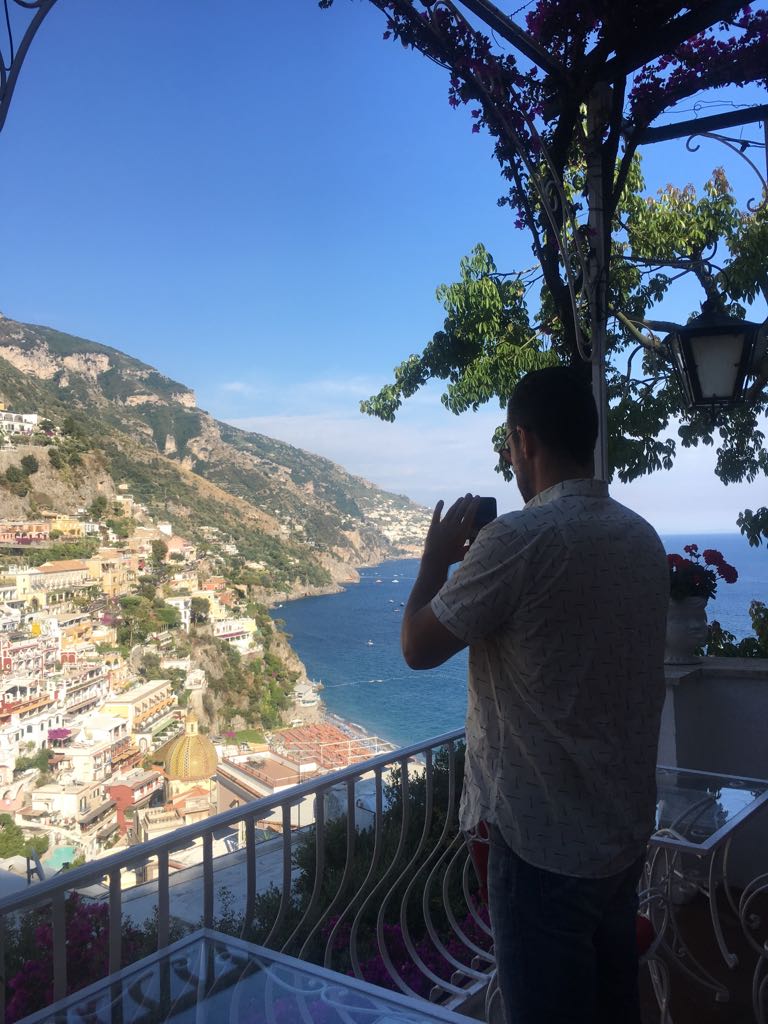 The hotel has 48 rooms, a pool, restaurant, bar, beauty centre and private garage.  They even have their own vintage beetle car that can be hired out to drive along the coastal roads.  A nice touch id say.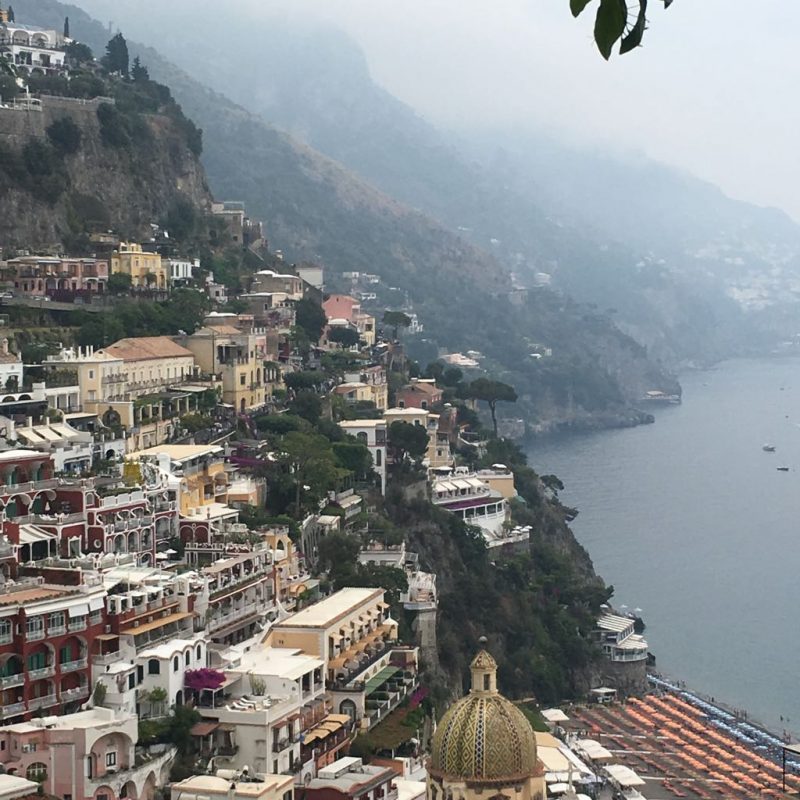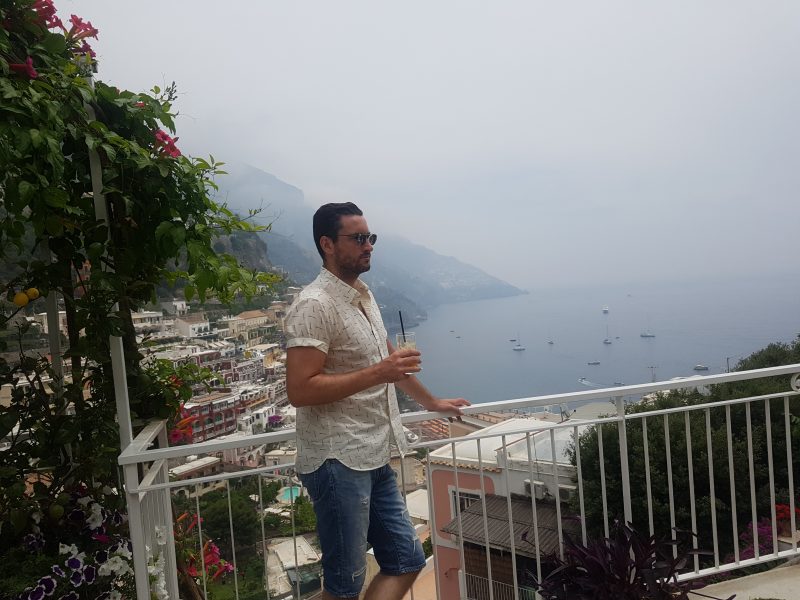 The pool is a welcome treat for those hot summery days to cool off. Its not a long 'I'm going to do lengths' type of pool though, so don't expect to be doing your morning fitness routine in it.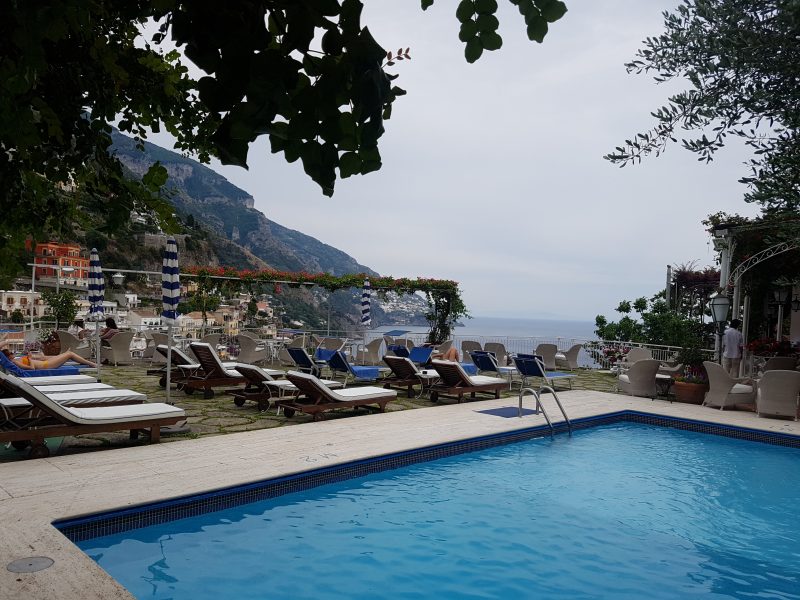 Whilst on our visit the weather moved from baking hot sun to cloudy, back to sunny again.  We loved the peace and tranquillity of the hotel which was a change from the main beach.  Staff were fantastic, and service was polite, friendly and speedy so when we ordered a few things for lunch it arrived quickly.  We went for the hotel club sandwich, local buffalo mozzarella and a seafood sharing dish.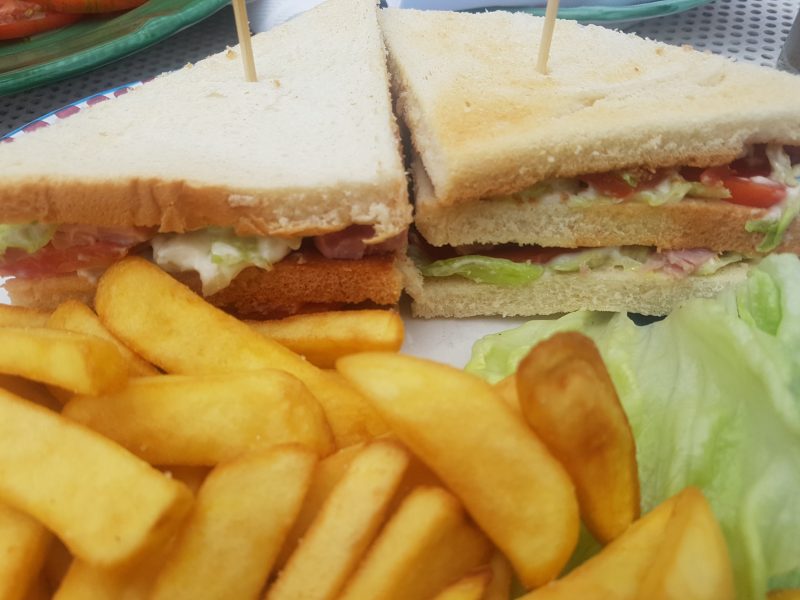 I mean you really haven't tried good local cheese until you have visited Italy and sample cheese.  Fresh, creamy, slightly nutty and oozing cheese.  DELICOUS!!!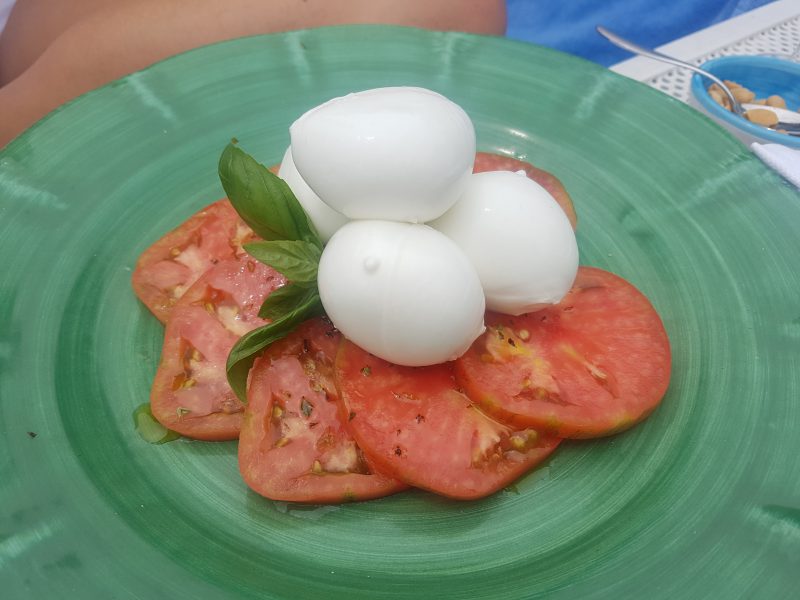 The seafood dish was a mix of local prawns, octopus, and fish with a healthy dash of lemon juice.  Utterly fabulous and very moreish.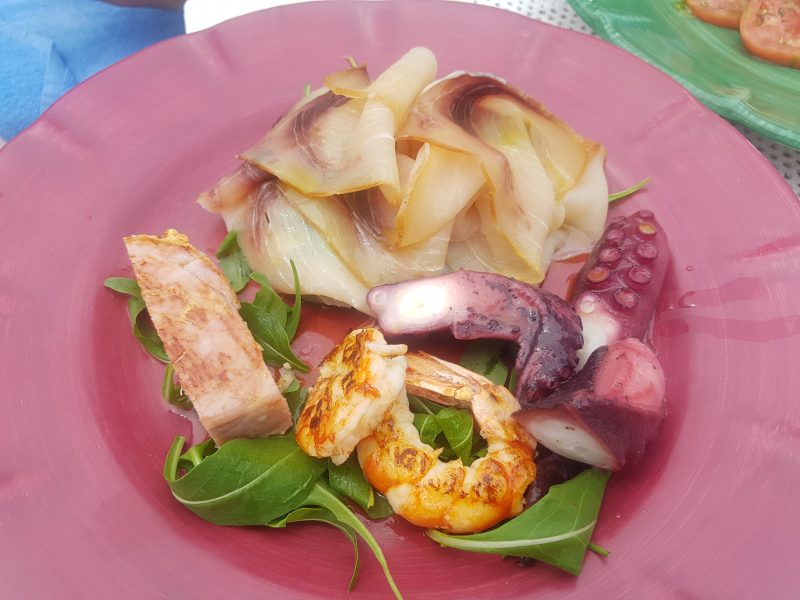 After lunch we enjoyed a few Pina Coladas (well we were on holiday) and then set off into the sunset on to our next location. Thanks to Hotel Poseidon for looking after us.