The smartphone market is growing in ways we never imagined it would, with every brand battling to be the best in the game (and kick the over privileged Apple market share down a peg). One of the brands that has gone under our radar for a while is the Honor team. This however all changed in the early months of 2017, when we went to the global launch of their previously anticipated Honor 7x and Honor 9.
Those not so familiar with the Honor brand, they're a child of the parent company Huawei, a brand who we've grown fond of over the years for their astonishing tech and snazzy smartphones that are disrupting the market in a big way.
So, let's roll the clocks forward a few months later where we now see Honor come through with yet another impressive device, equally as merciful to our wallet as we expect they would be. The new Honor 10 is fresh off the assembly line for 2018, with a few more features to make the brand stand out in the budget smartphone arena. Like previous models in their legacy, the Honor 10 gives you some serious top end specs that you'd see from the likes of Huawei & Samsung. The added positive to this is your wallet won't be plotting your assassination post purchase, the same way it would if you bought an Apple device (and at least the tech will be a significant move on too).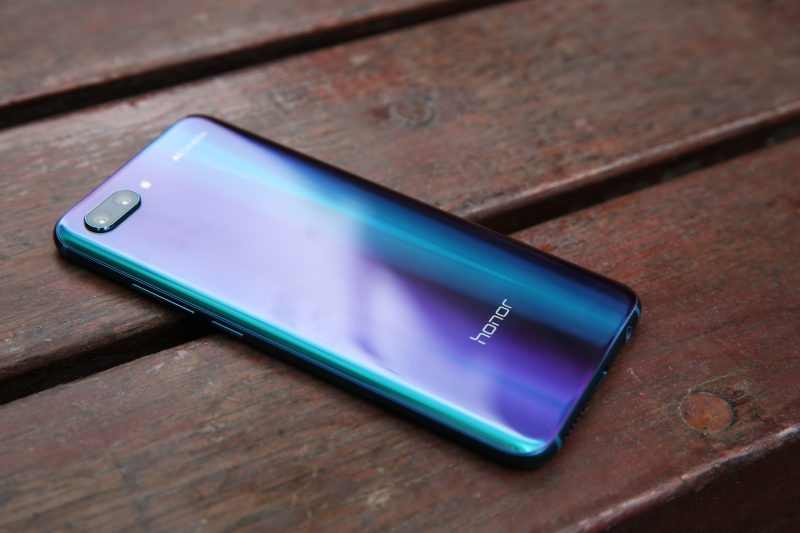 Ignoring its low price point goals for a minute, let's actually talk about the tricks up the sleeve of the new Honor 10's:
Camera
The all new AI powered camera on the front and back were the main talking points at the global launch. On the back you're blessed with a dual 16MP RGB and 24MP monochrome sensor, with the 16MP boasting an impressive f1.8 aperture. On the front you then have a 24-megapixel selfie camera with an aperture of f2.0, because what the world needs right now is higher megapixels for taking selfies (you can see who this phone is aimed at).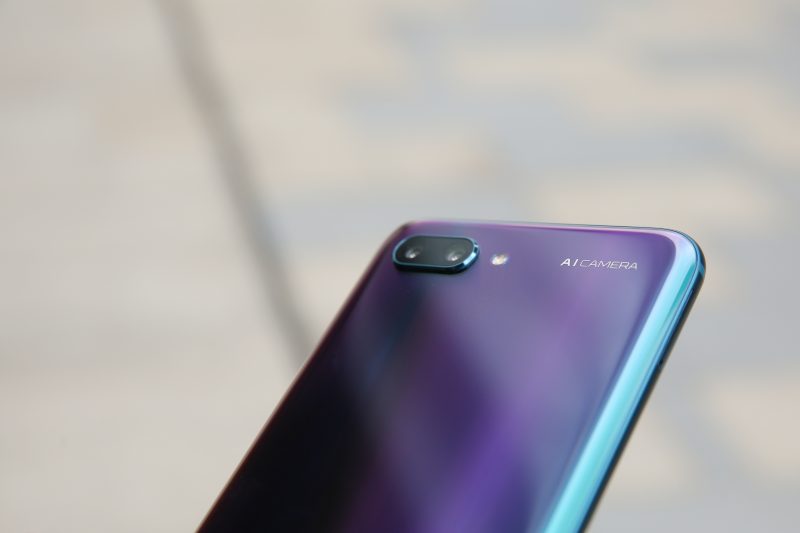 Whilst I dislike selfies, the quality is nothing to turn your nose to. Honor 10 produces solid image quality and rightly so for the level of kit they've packed in 24 megapixels is a huge step up for a front smartphone camera, especially when you consider that spending £999 will get you nothing more than 7 megapixels with the top spec phone of a familiar fruit branded company.
Display
Apparently, the lust for a notch designed smartphone has become the new ambition for most smartphone competitors, now seen on the One Plus 6, Huawei P20 and the new Honor 10. I'm still convinced that everyone is trying so hard to be like Apple (not always a good thing) and the full view notch display has set a new bar to imitate.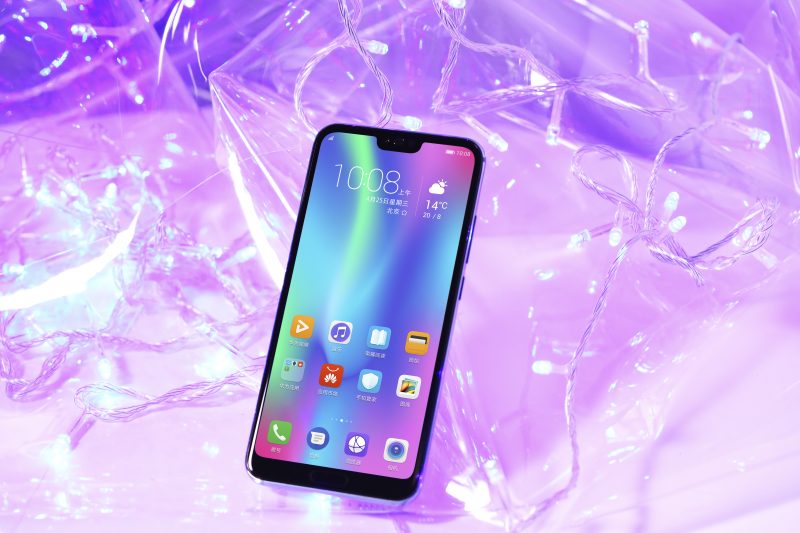 The Honor 10 comes with a 5.84 full view display with a slightly smaller notching towards to surpass the rest (or at least tries to). But knowing that some of us don't always like everything Apple do, Honor have given us the option to switch the notch display off, returning it to the regular looking display screen. This doesn't completely cancel out the space, as it will still remain home to the time, notification icons and all the other bits and bobs Android likes to pop up at you.
Additional features
These are the parts of the Honor 10 that will make you sit and think "hmmm the IPhone doesn't even try to support this" as we kind of did the same thing in appreciation of good product improvement.
The battery packed in the Honor 10 for example, comes as a 3400mAh non- removable battery, about 500mAh more that the last 3 Apple devices that have come by. That being said we've given it a full workout and it still will give you about a day, but expect no more. This will be driven by the phone being bigger, with a bigger full edge to edge screen. More screen is more power, so its expected but still a good battery life.
Memory is bigger too and fortunately, there also a good in between threshold rather than jumping from the smallest to the biggest capacity. Honor 10 comes in either 64GB or 128GB, with either 4/6GB RAM built in as well. And because the memory is built in, it means theres space for a dual sim set up to happen. Being more of a traveller as of late, the dual sim has been more of a blessing over the years so well done for adding It in Honor.
There's also a headphone jack available. Which I know is a little thing to be chuffed about, but if you're still hanging onto your old 3mm headphones like we are, this will be great news (digs out old over-ear headphones).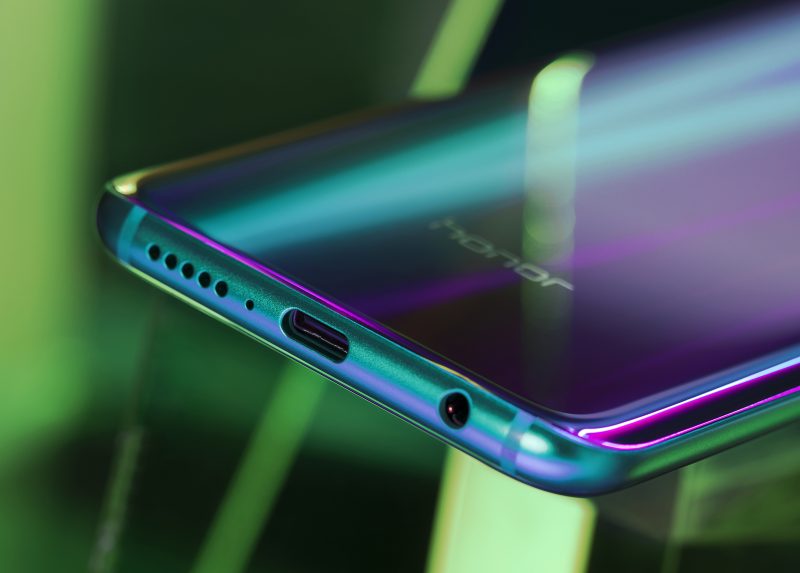 Only things that are missing that let it down a bit is the lack of wireless charging, a potential pro version and the dust and waterproofing that's becoming quite common these days. But when you consider how much the Honor 10 costs compared to other smartphones in the market, you'll soon realise that you've got quite a good thing going here.
Like we said before, both versions are now out with the 64GB model costing £399, and the 128GB version costing £449. You'll find the 128GB version available on Three now