Following on from my hotel review of The Menjangan Resort in West Bali, I thought it only right you all know about some of the activities that are available to you. Whilst the main purpose of staying at this resort is to shed all thoughts and stresses the modern world throws at you and enjoy the peace and tranquillity of the coast, there are also lots of different activities you can do to keep yourself entertained.  On our trip we tried canoeing, horseback riding, numerous sea side massages, and snorkling.
CANOEING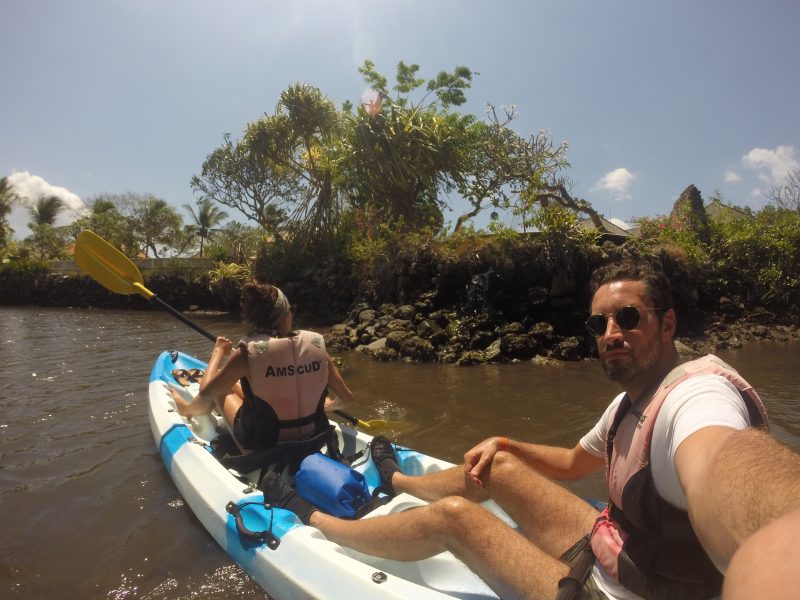 We hired a two man canoe for the day, and paddled off into the distance.  The tide was already in, so there was lots to explore as we went around the Menjangan bay.  Passing the local boat taxi rank, all the locals gave as a wave and we returned the gesture (whilst almost losing a paddle!).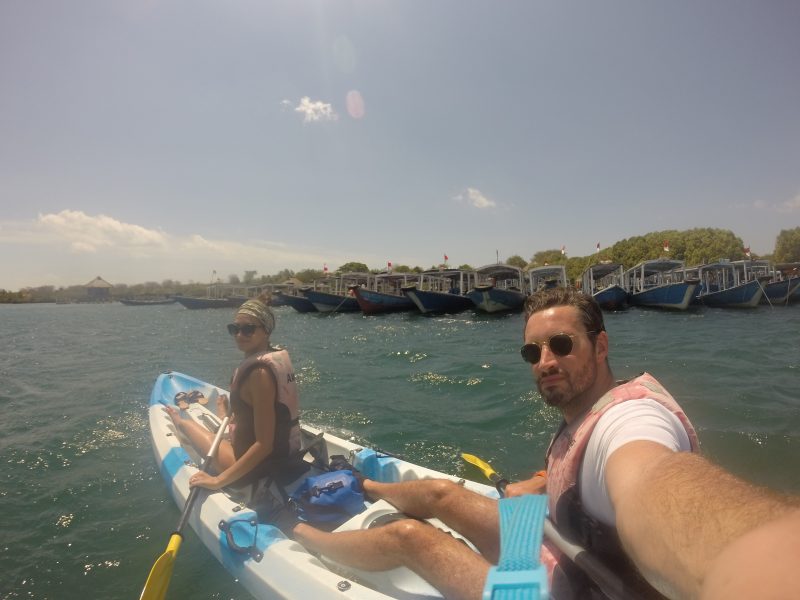 Onwards the bay started to narrow as the mangroves became larger.  We paddled on, in search of a secret hot spring that we had read about earlier that morning.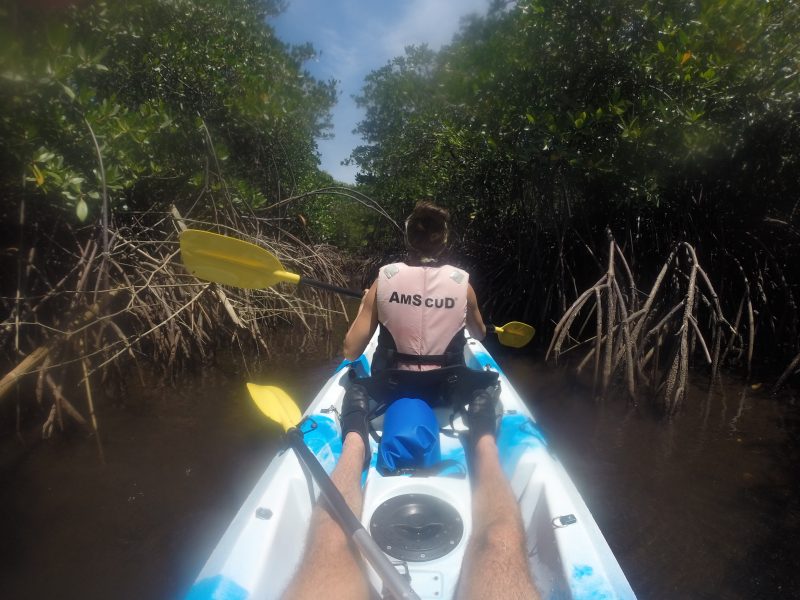 We eventually passed an opening in the bay that looked like it had the spa pools we were looking for.  So we moored the canoe and walked up bank to find two very hot and bubbly natural spa pools.   Literally as soon as we had arrived, some locals came over and explained that this was actually another private resort.  Ooops!  So we dipped a toe in the pool for the experience and made our way back into the canoe before paddling back home.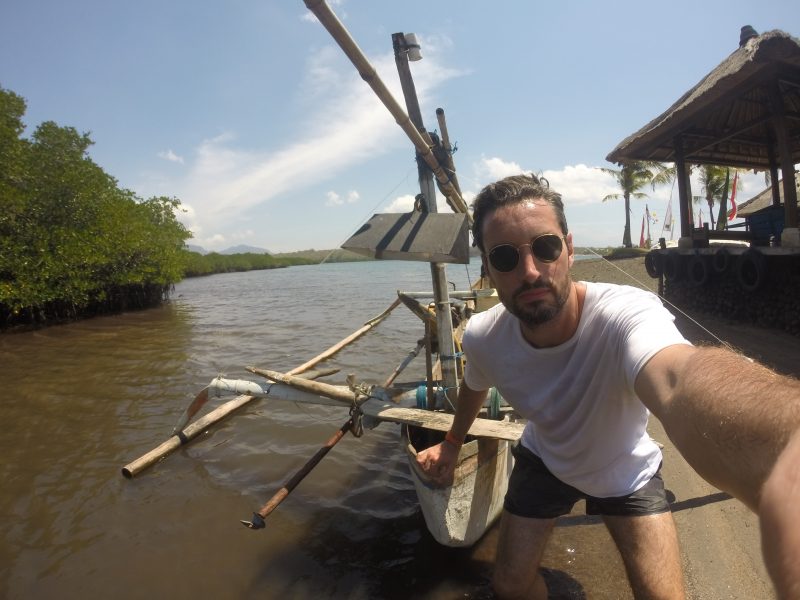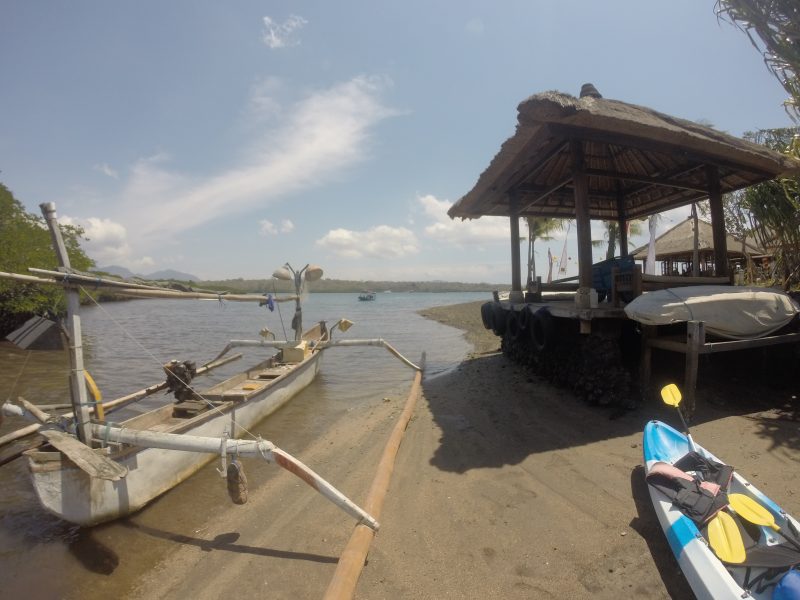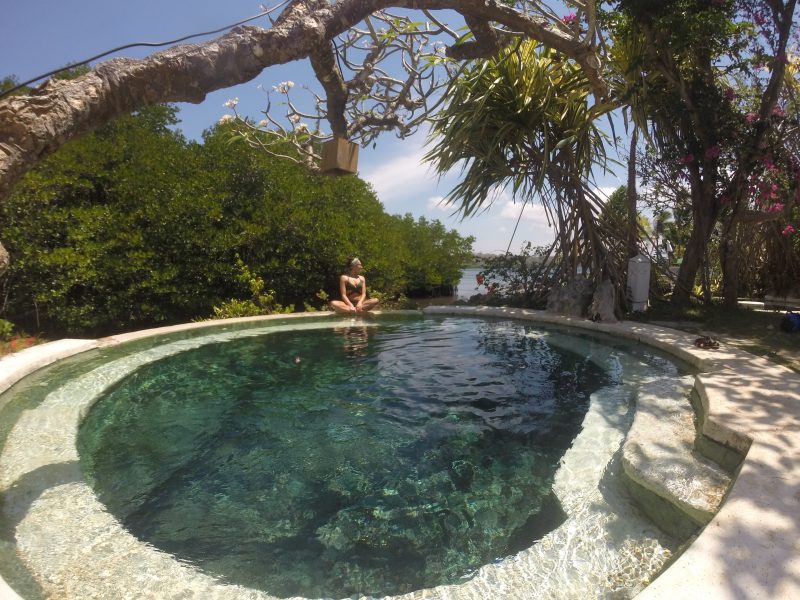 MASSAGE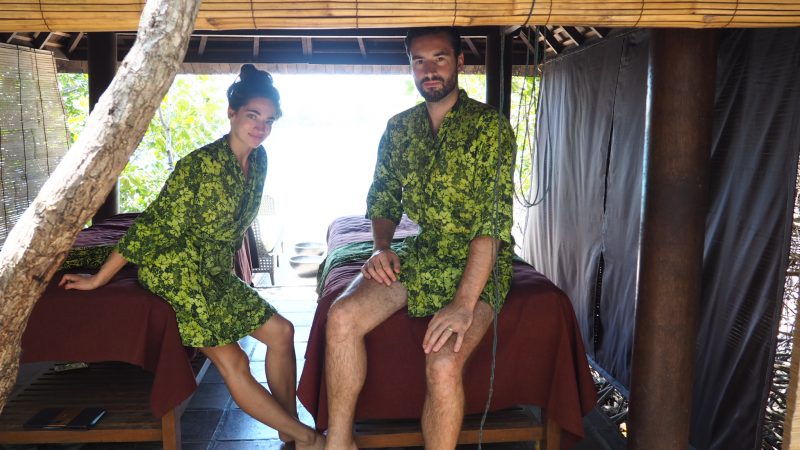 Undoubtedly one of the best things about being in Bali was having a daily massage.  They set you up for the R&R that a holiday should bring and the fact that you are beside the sea, enclosed within a private jungle spa bed is just heavenly.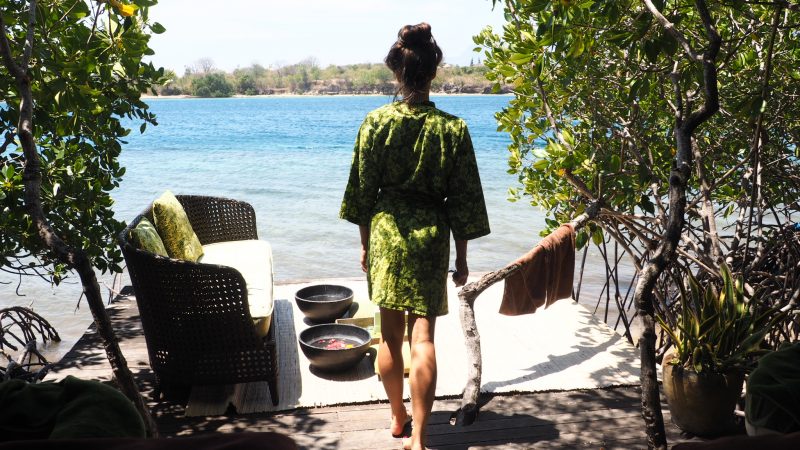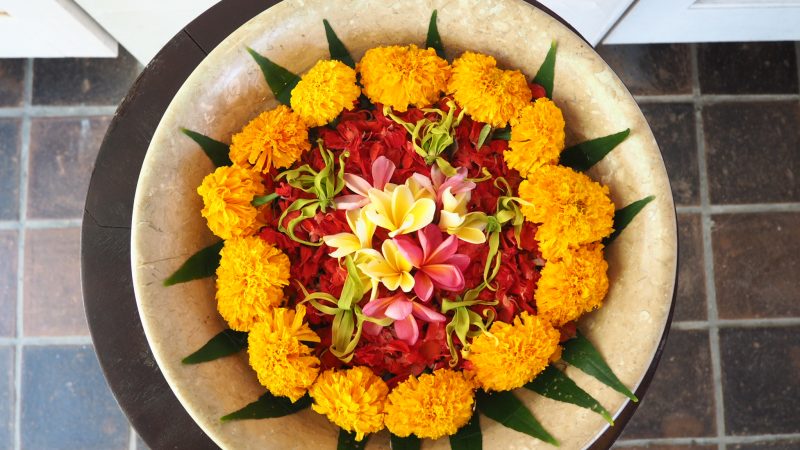 We had a variety of different massages, and this particular one was a couples treatment.  The therapists start you off with a foot cleanse and massage whilst looking out to sea and drinking some fresh fruit juice.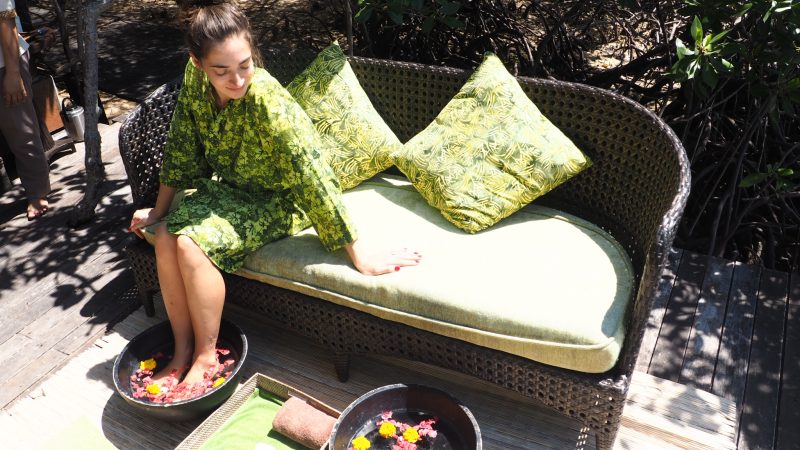 Then you move through to the spa beds for your massage.  The clever thing about the beds is that you can still look straight out to see due to some cleverly angled mirrors.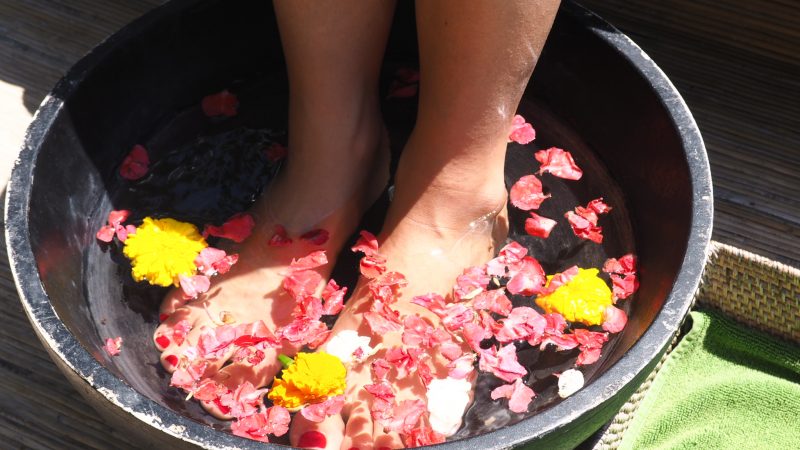 HORSE RIDING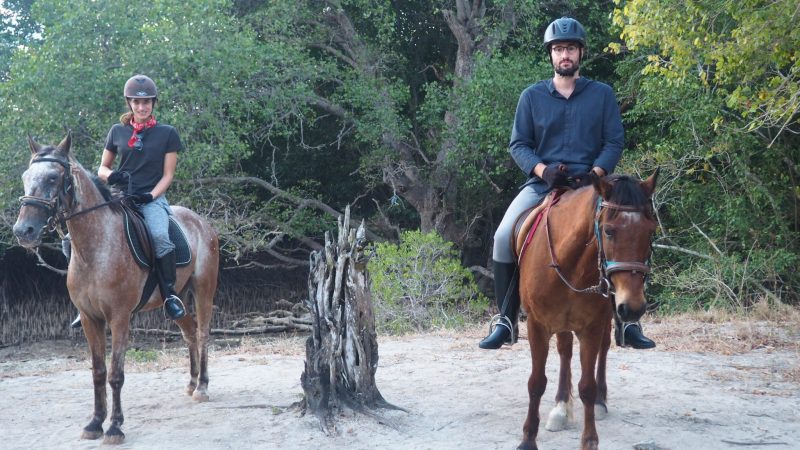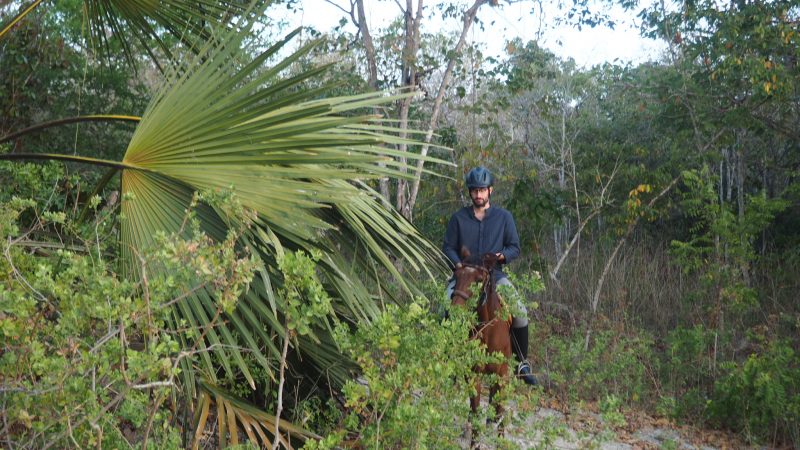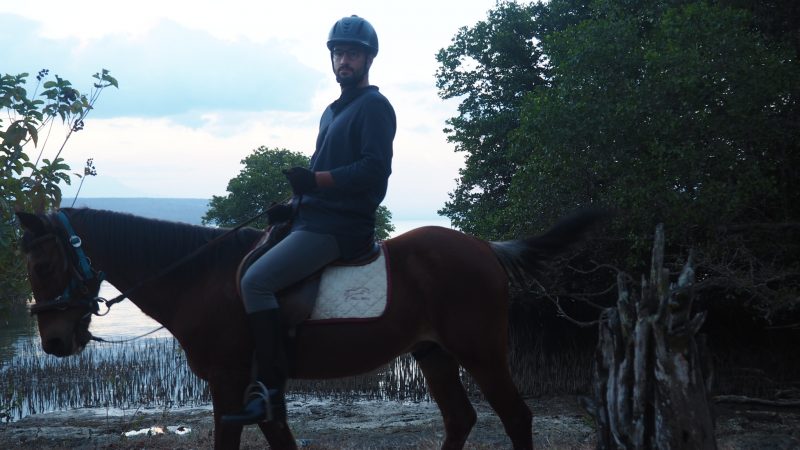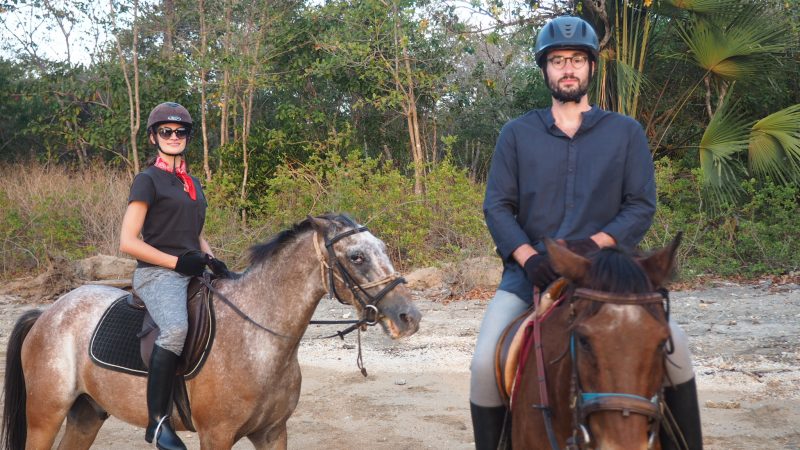 The Menjangan has a large, well kept stable on its grounds and offers a number of different treks for guests.  We went for the couples sunset trek which took us through the jungle forest down to a private beach for one of the best sunsets I have ever seen.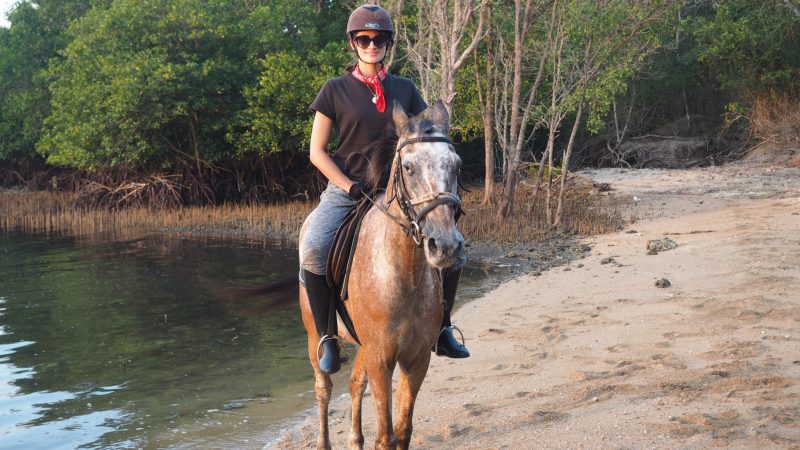 Now I really don't like horse riding, but my wife loves it.  So it has now become a bit of a thing when we go on holiday to do this.  I still don't like it, but it makes Anabel happy so I pluck up the courage and go with it.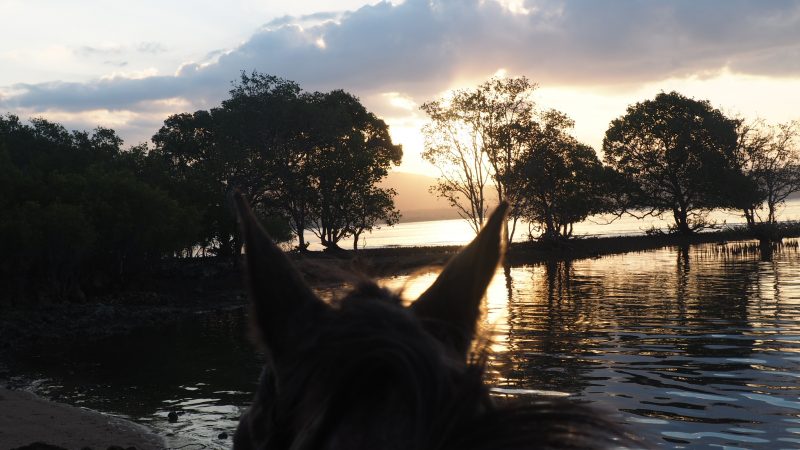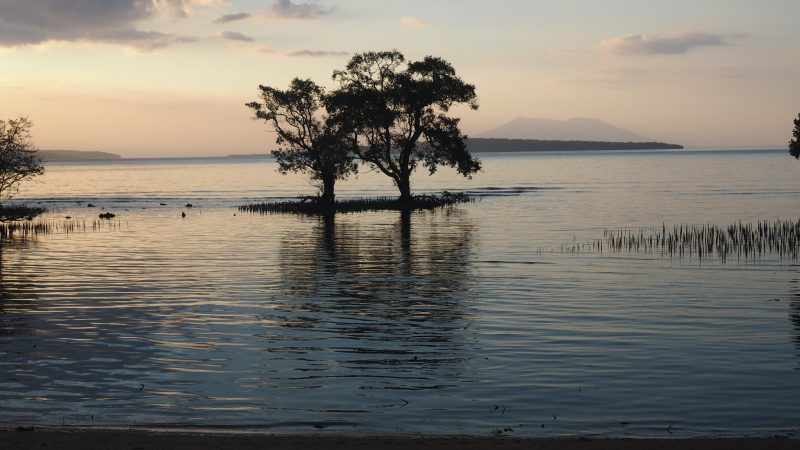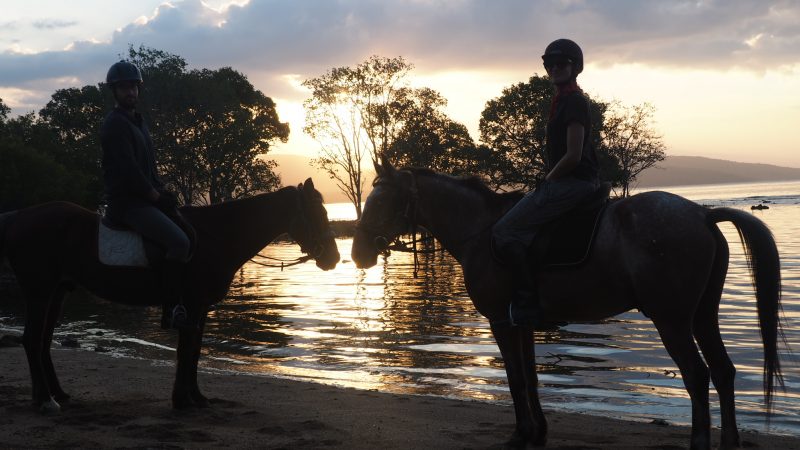 This ride was beautiful though, and worth all the nervousness.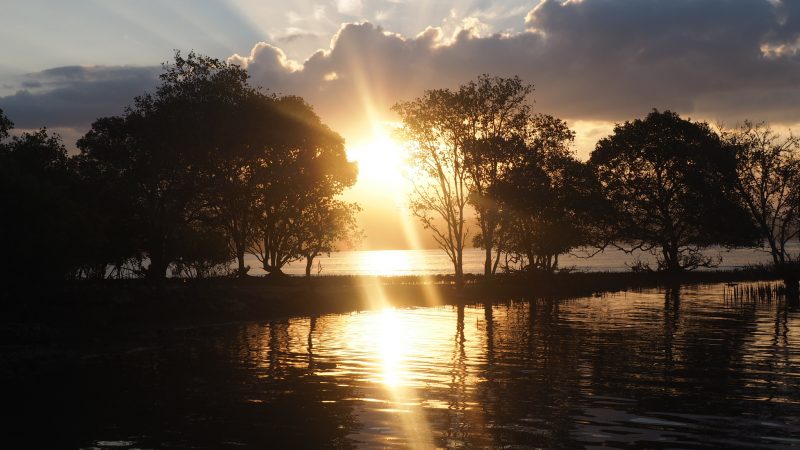 Finally we also spend a day snorkling at Menjangan Island. You can read more about that here – Snorkling Menjangan Island, West Bali.