Across the globe the beautiful summer period is now gracefully concluding, as we open the doors to welcome in the autumnal season to come. And in some parts of the world comes what's called the Mid-Autumn festival. This is a harvest festival commonly celebrated by the Chinese on the 15th day of the 8th month of the lunar calendar (which links back to late September/early October in the local Georgian calendar. This festival honours the end of the autumn harvest when the moon is at its roundest and brightest, symbolising togetherness and reunion.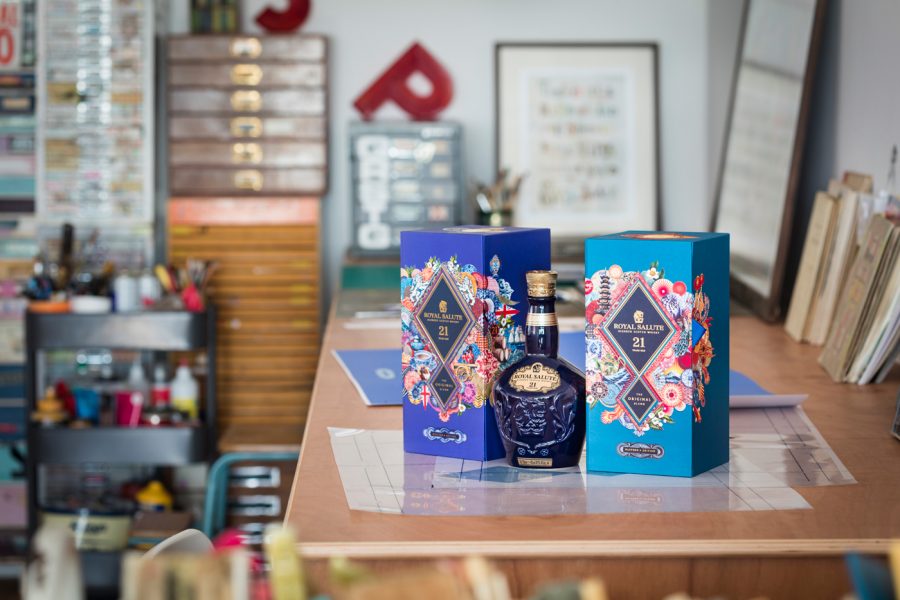 And as the mid-autumn festival draws close by the King of whisky Royal Salute, is at the ready with a new gift set worth gifting and celebrating about. To really drive the symbolism of togetherness and reunion (two qualities that run deep in the veins of Royal Salute), The King of whisky are launching two bespoke versions that display Royal Salutes 'art of blending' style, whilst drawing together the similarities in blending whisky and another British pastime; tea (two things that bring together the eastern and western cultures well).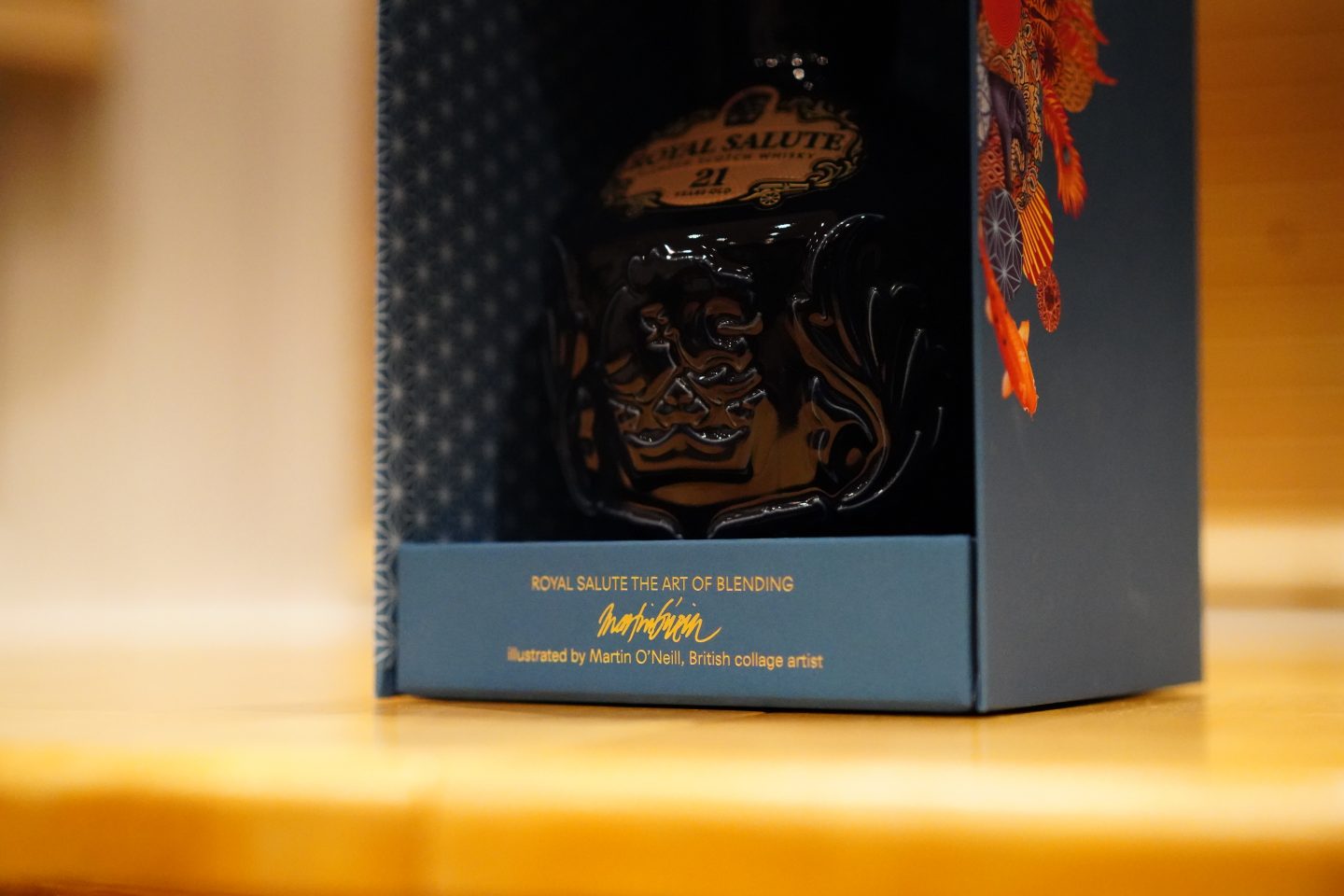 First thing to note is how well illustrated the new packaging of the limited-edition Royal Salute is. An illustration brought to you by the talented British artist Martin O'Neil. His work features colourful images of tea rituals, as well as famous landmarks around the world and other cultural icons. The flask inside remains the same traditional Royal Salute style, conveying its true regal elegance.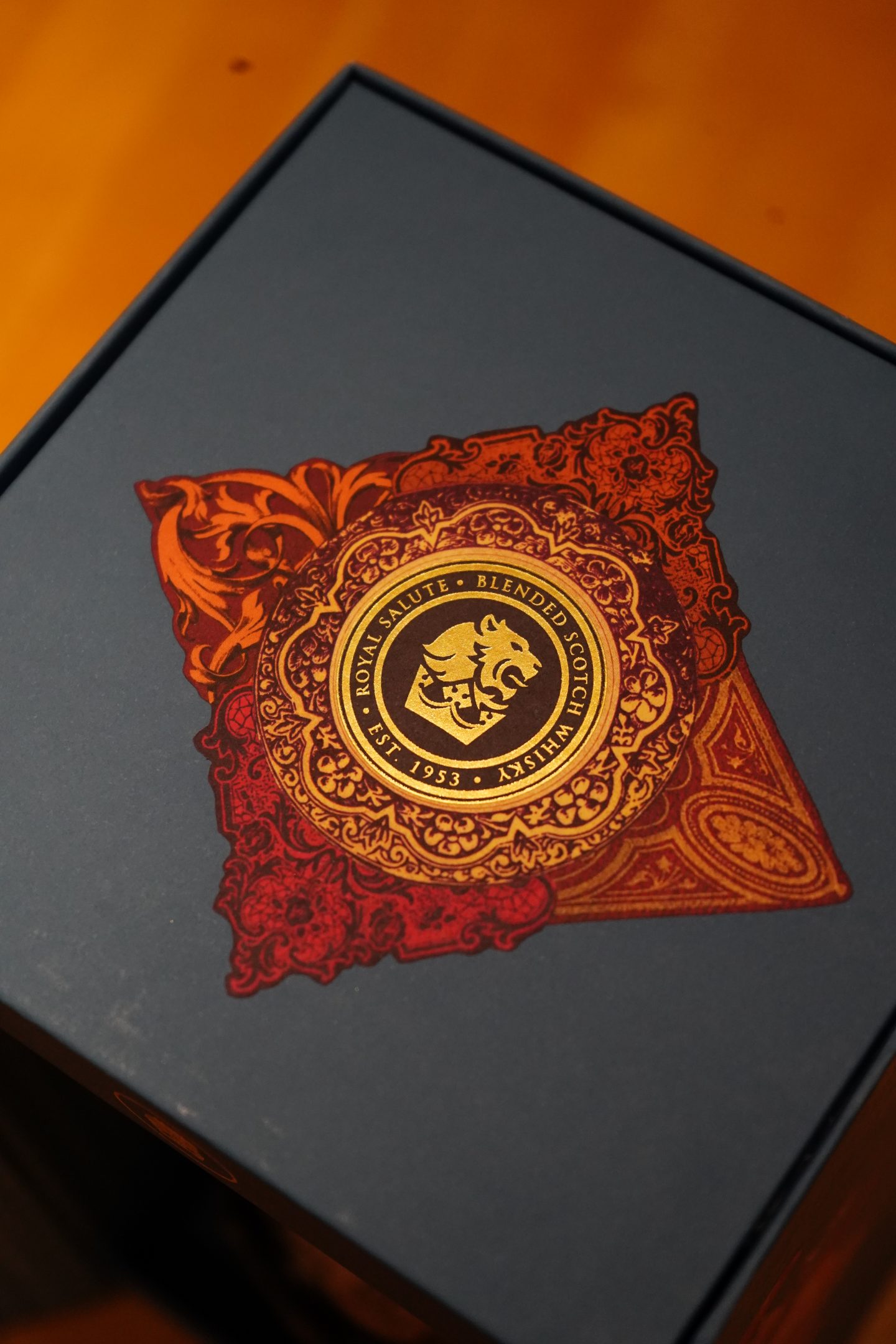 Director of blending Sandy Hyslop himself mentioned "Royal Salute is no stranger to gifting and when we think celebration, we think 21 year old. It's our signature expression and one that was originally created, as a celebratory gift all those years ago to mark the Coronation of Queen Elizabeth II." 
Like I said Royal Salute is the ideal expression to gift anybody. and even in the two new limited-edition gift sets, their formula hasn't changed a bit. You'll still expect their usual fruity aromas of pears and citrus on the nose, balanced with fragrant summer florals. And let's not forget the orange marmalade, spices and hazelnut finish on the palate.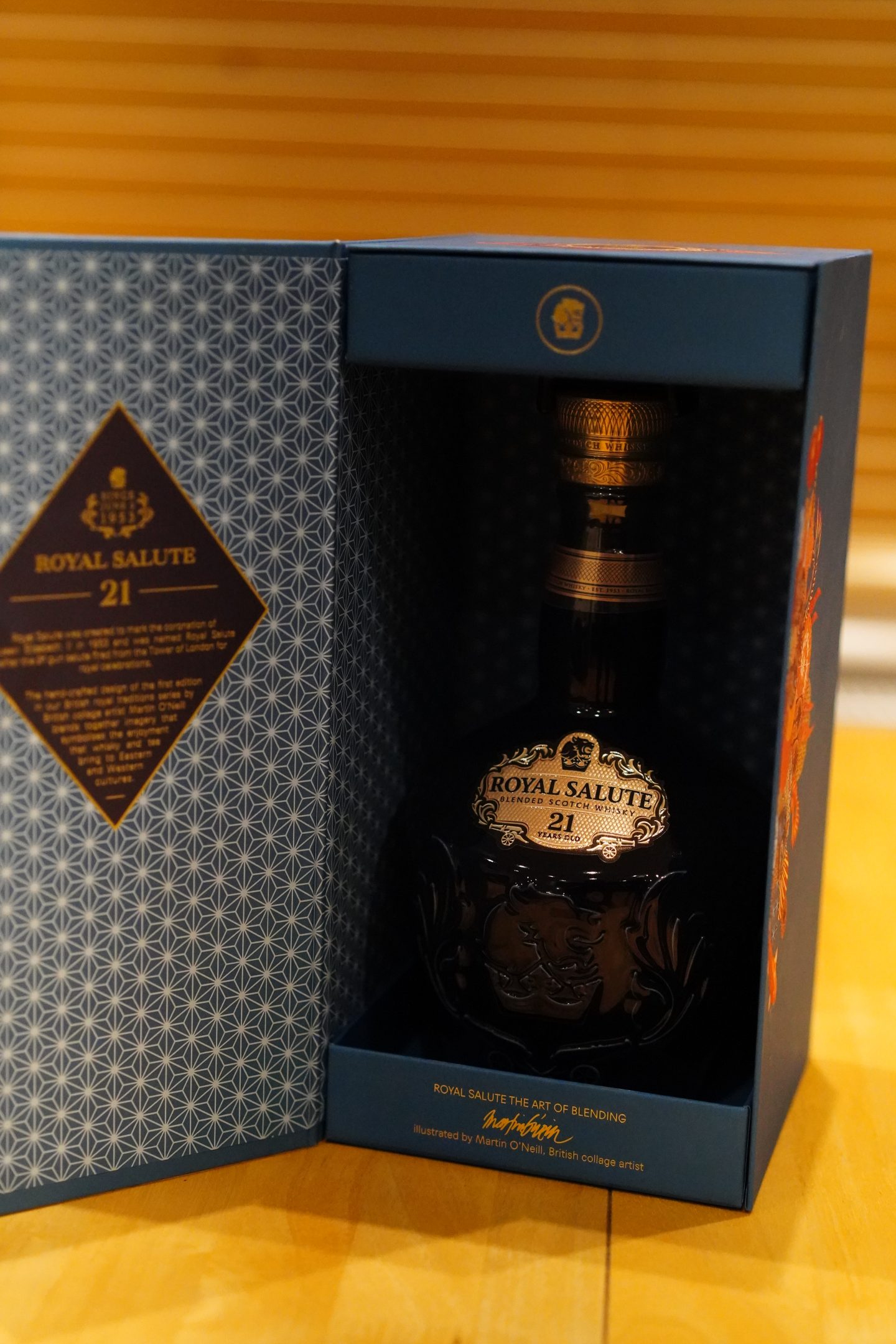 The Royal Salute 21 Year Old 'Art of Blending' Limited Edition Gift Packs will be available globally from August 2018 for a RRP of USD $130/£130, in time for the Mid-Autumn Festival in September. For further information, visit: www.royalsalute.com.