I was visiting my family in Aberdeen this summer, and looking for a fun day trip to fill one of our days we decided to drive out to Balmoral Castle.  The Scottish home of the Royal Family, the castle is set in beautiful grounds and is well worth a visit.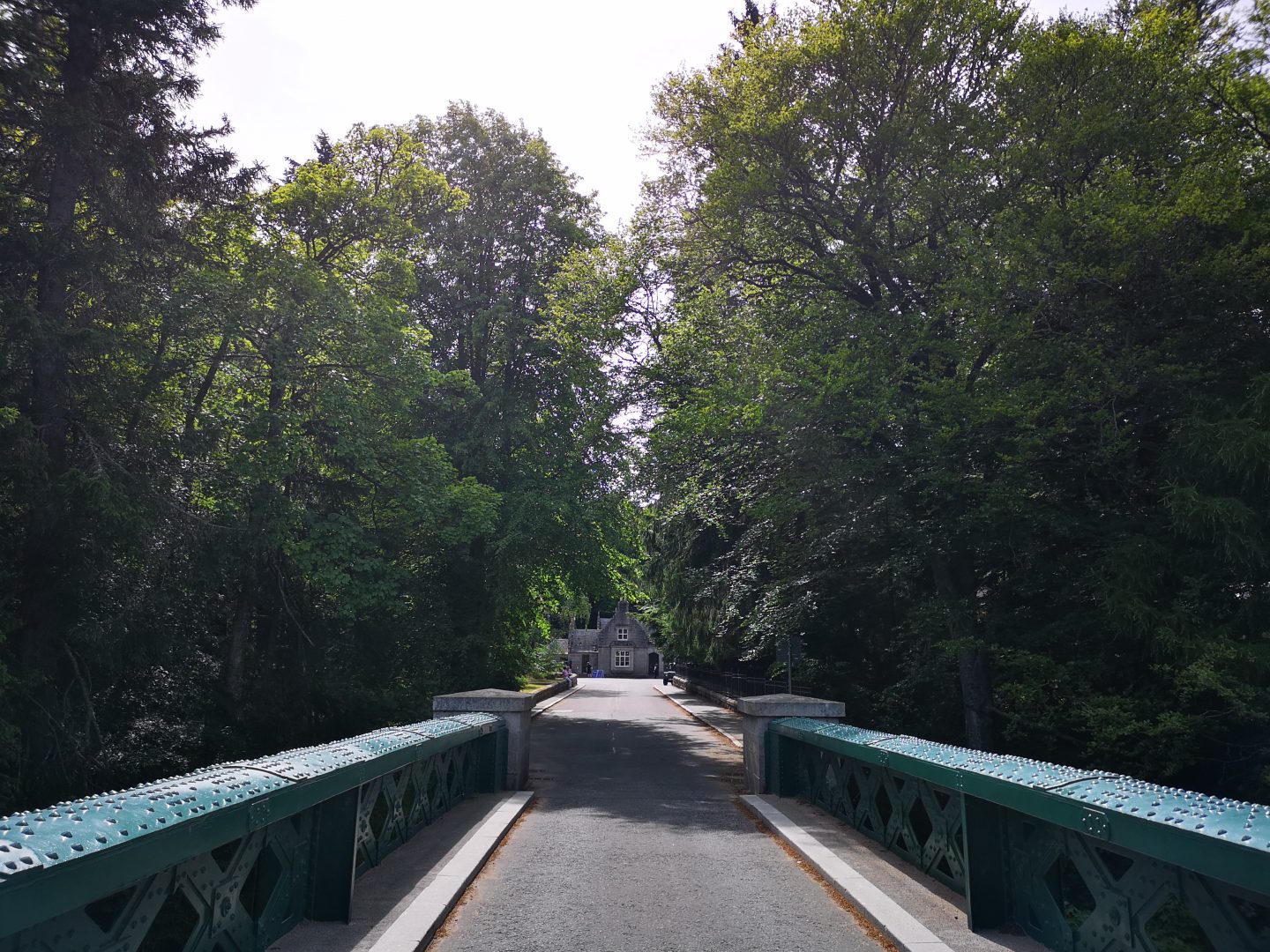 On arrival, you park up and then walk across the bridge over the River Dee whilst stopping to take some pictures of the glorious river rapids and the fishermen trying to catch their dinner.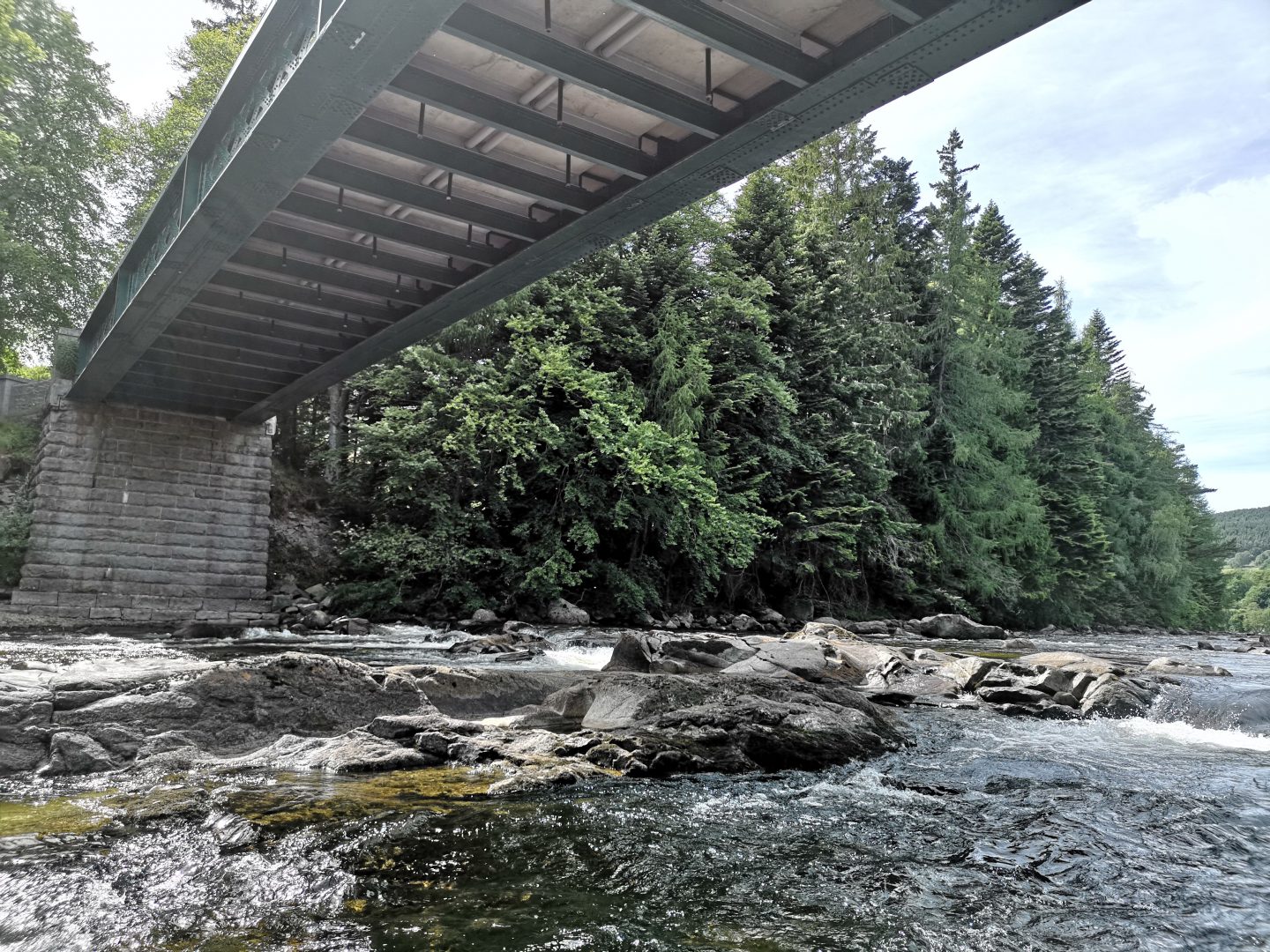 I actually thought this was Prince Harry when I looked back at the picture.  It still might be, but highly unlikely considering he had just got married a few weekends before we visited Balmoral.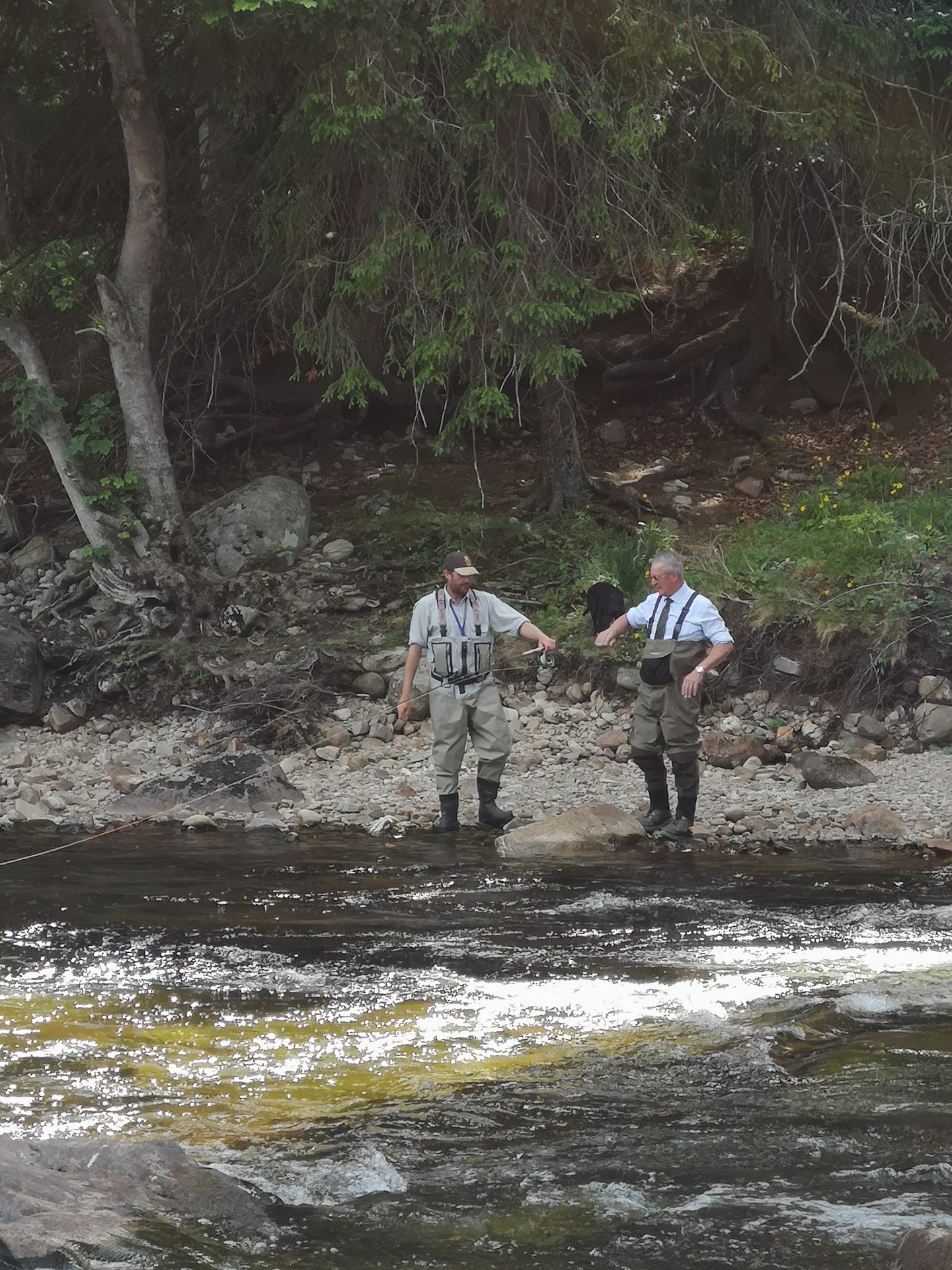 This summer was a special summer for the country basked in long warm sunny days, and when we visited the castle, Balmoral was officially the warmest part of the country.  The skies seemed extra blue, the grass a lush green and you will see from the pictures below how gorgeous the grounds were.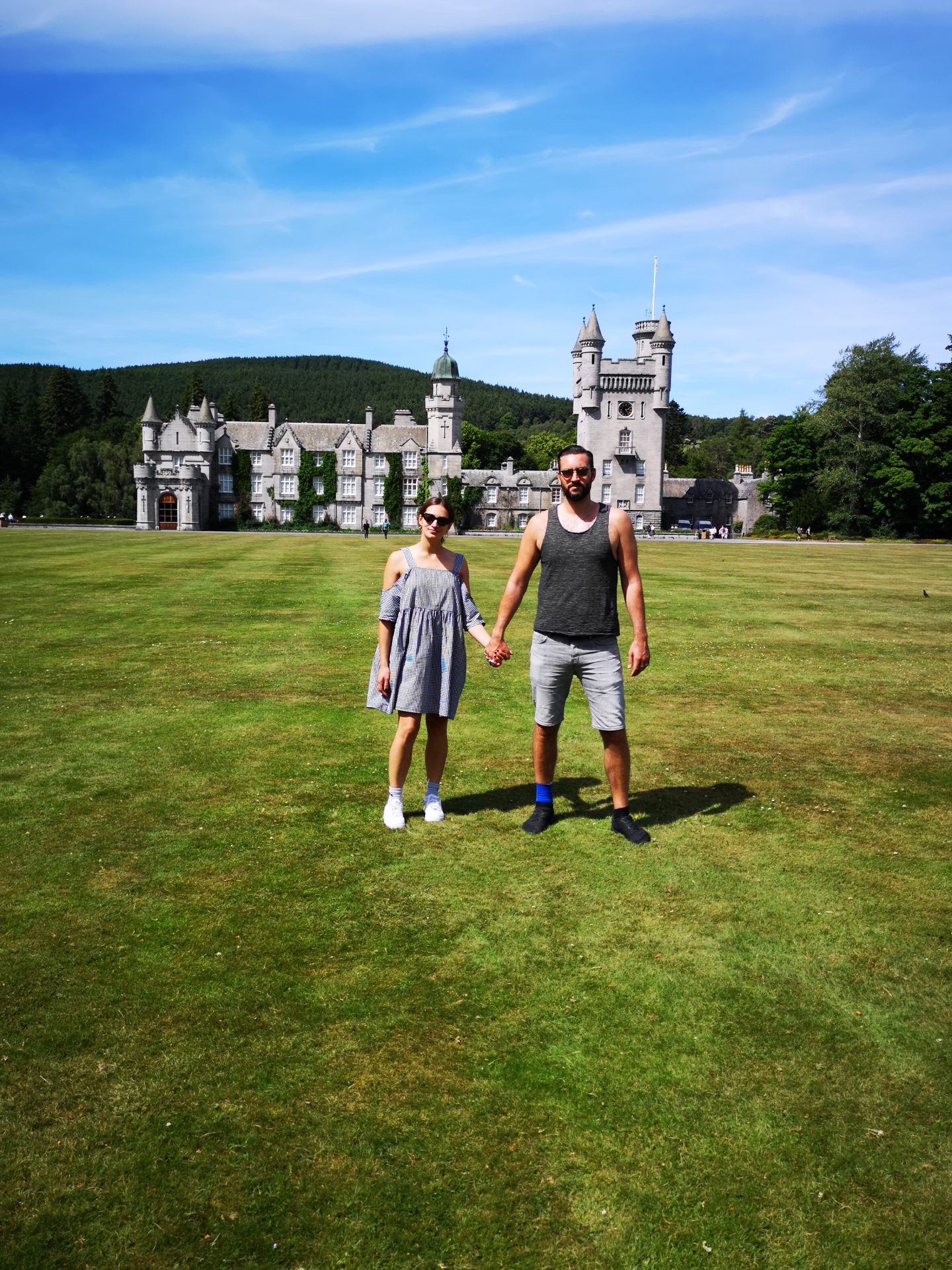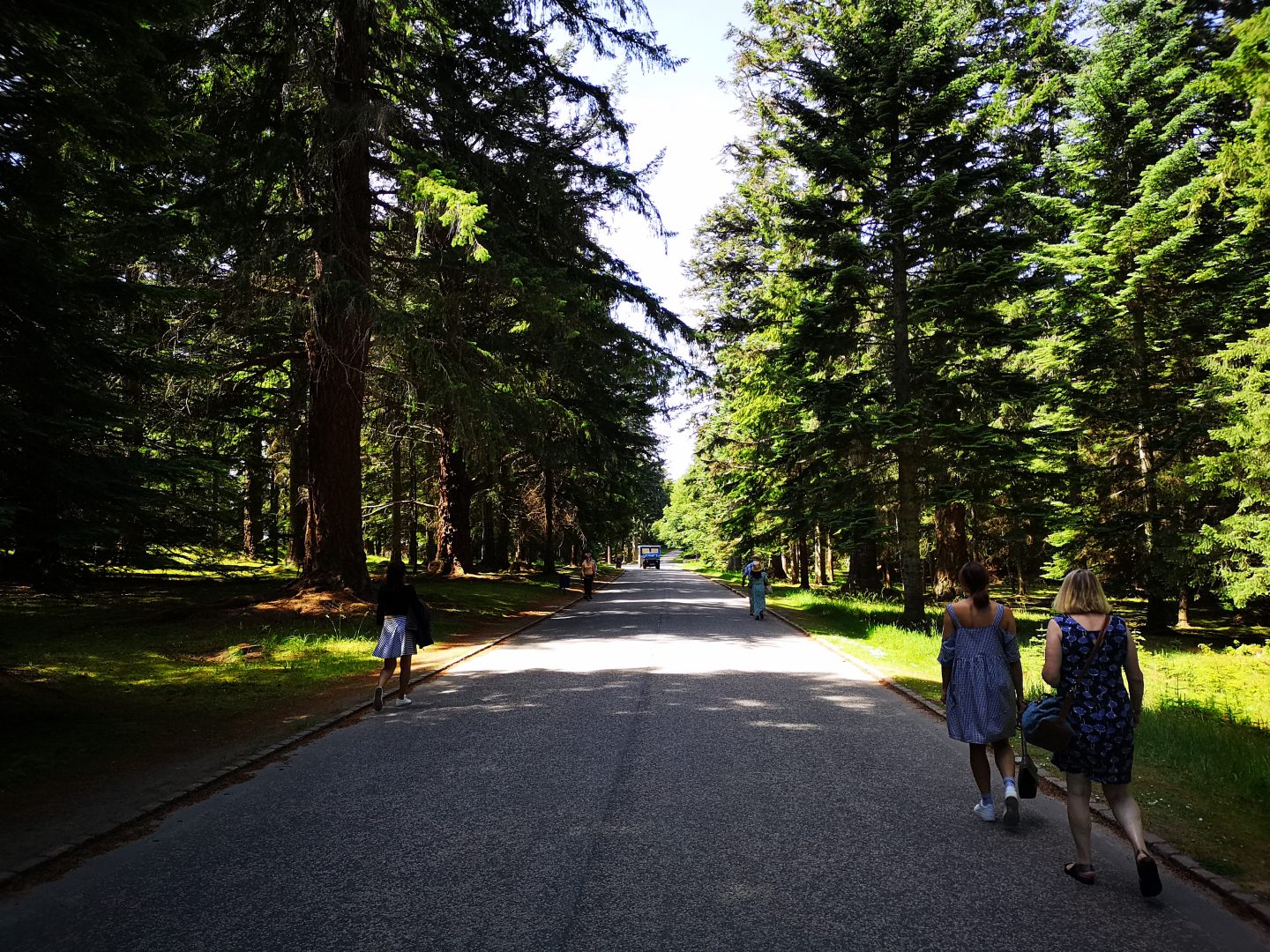 Once through the gates of the castle, you have the choice to take a shuttle bus up the drive way or walk it. Id recommend taking the walk as you get to take in the glorious tall fir trees. It will take you about 10mins anyway, and its well worth it.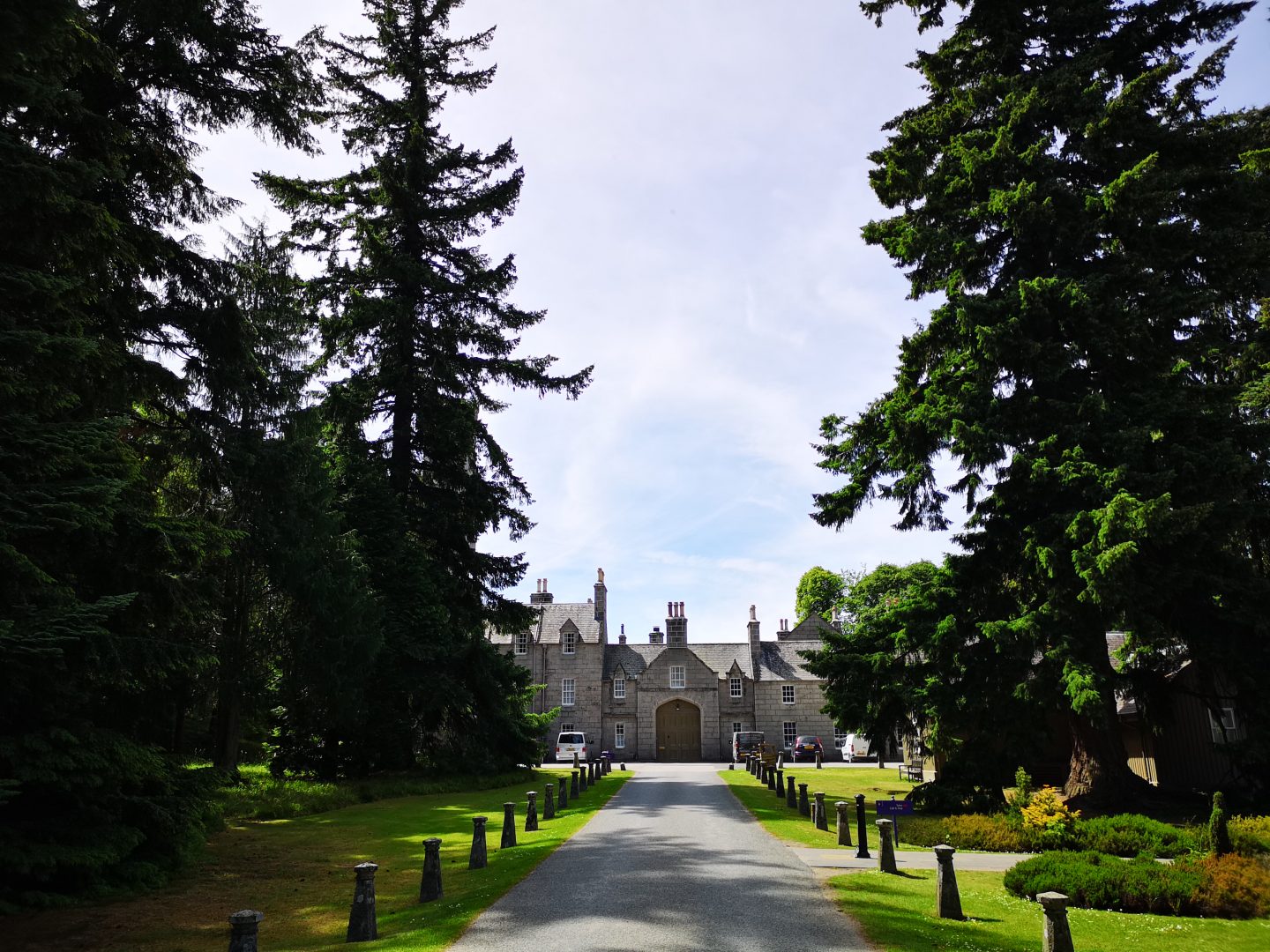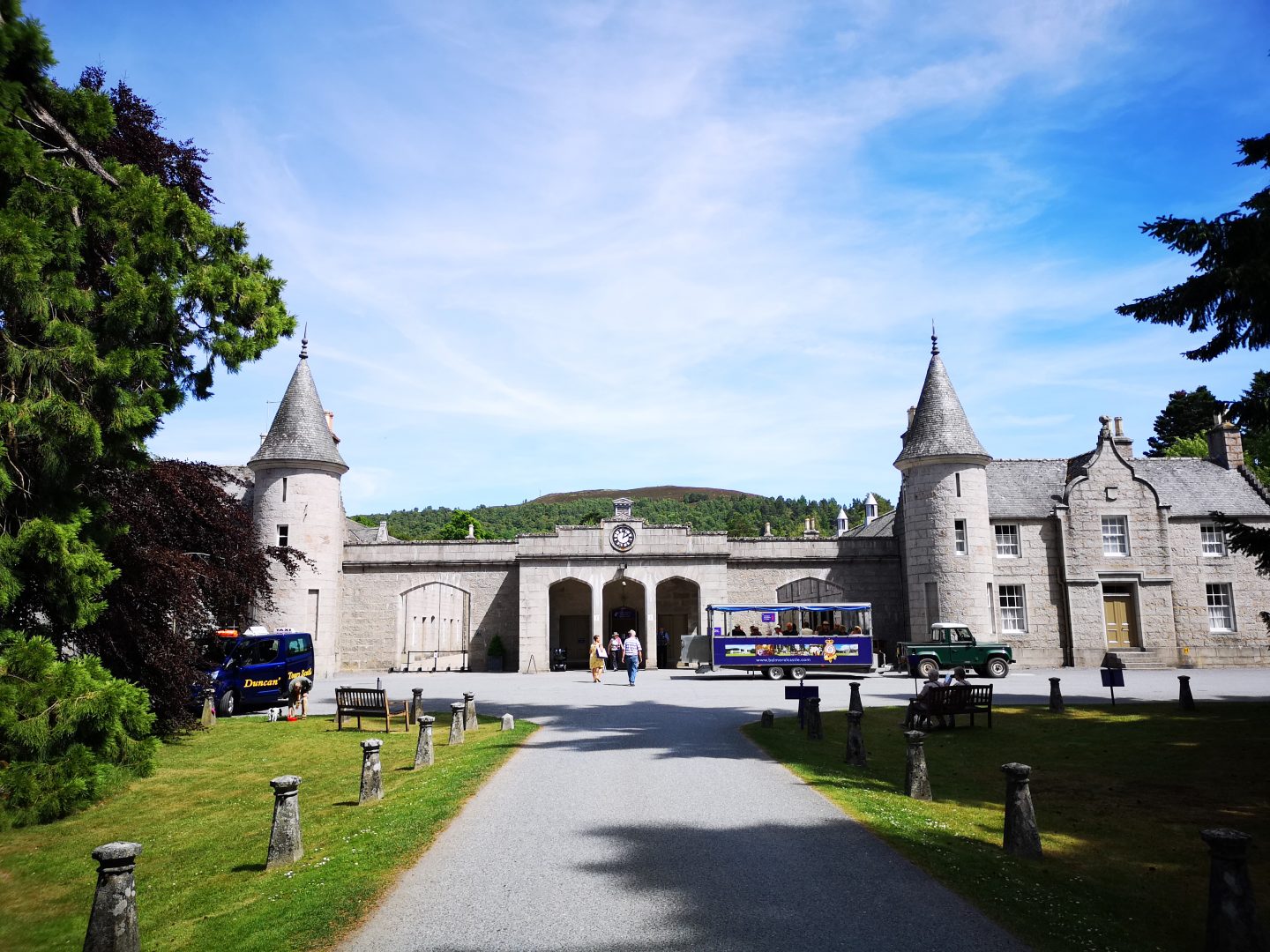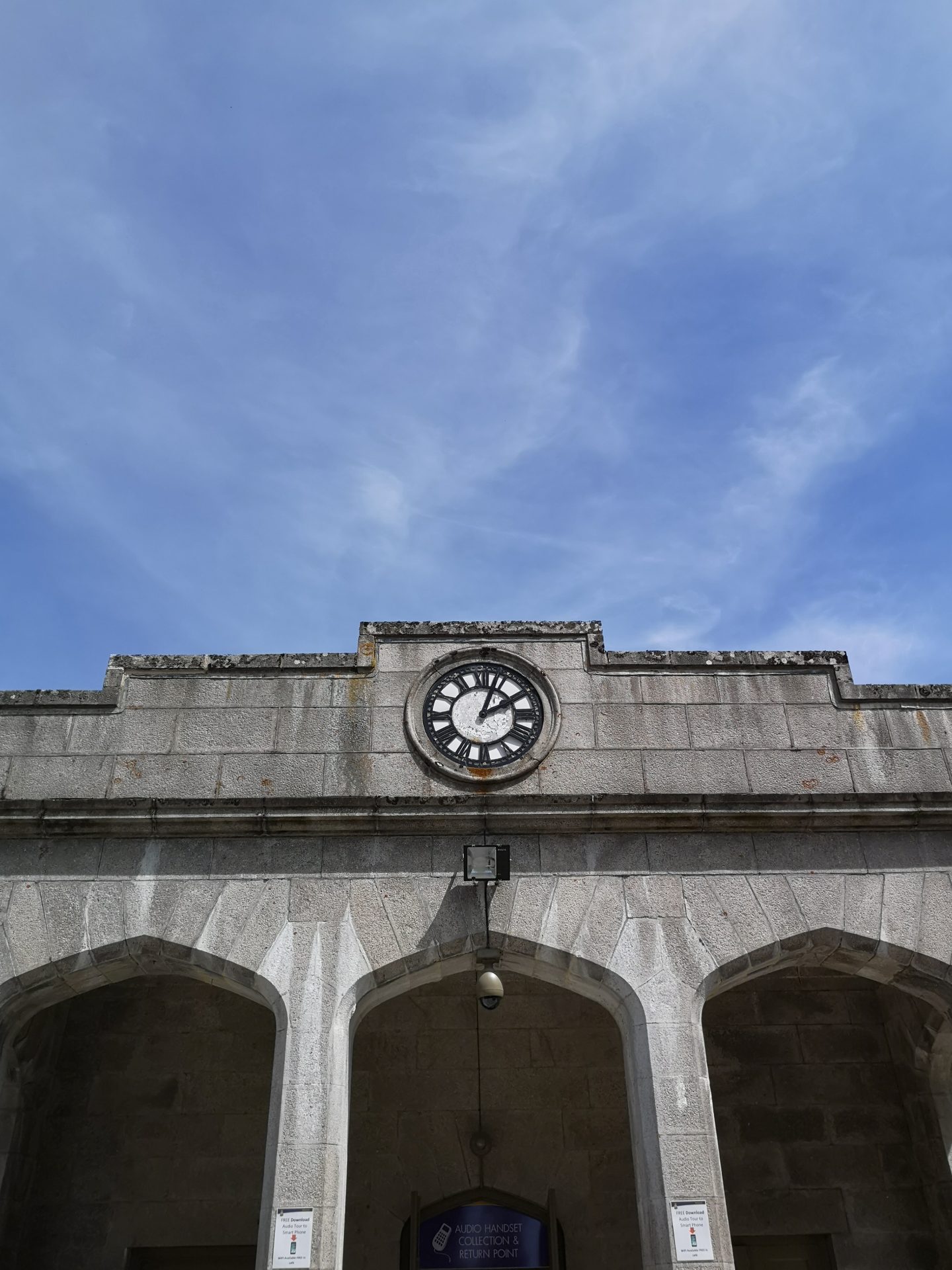 Past the castle museum and where you pick up the audio handsets, the trees start to fade away and the main attraction presents itself.  Balmoral is not a huge castle, but it is an impressive one. Lets not forget that it is still a family home, so its very much in use. You can sense this by the hustle and bustle of the employees going about their daily jobs.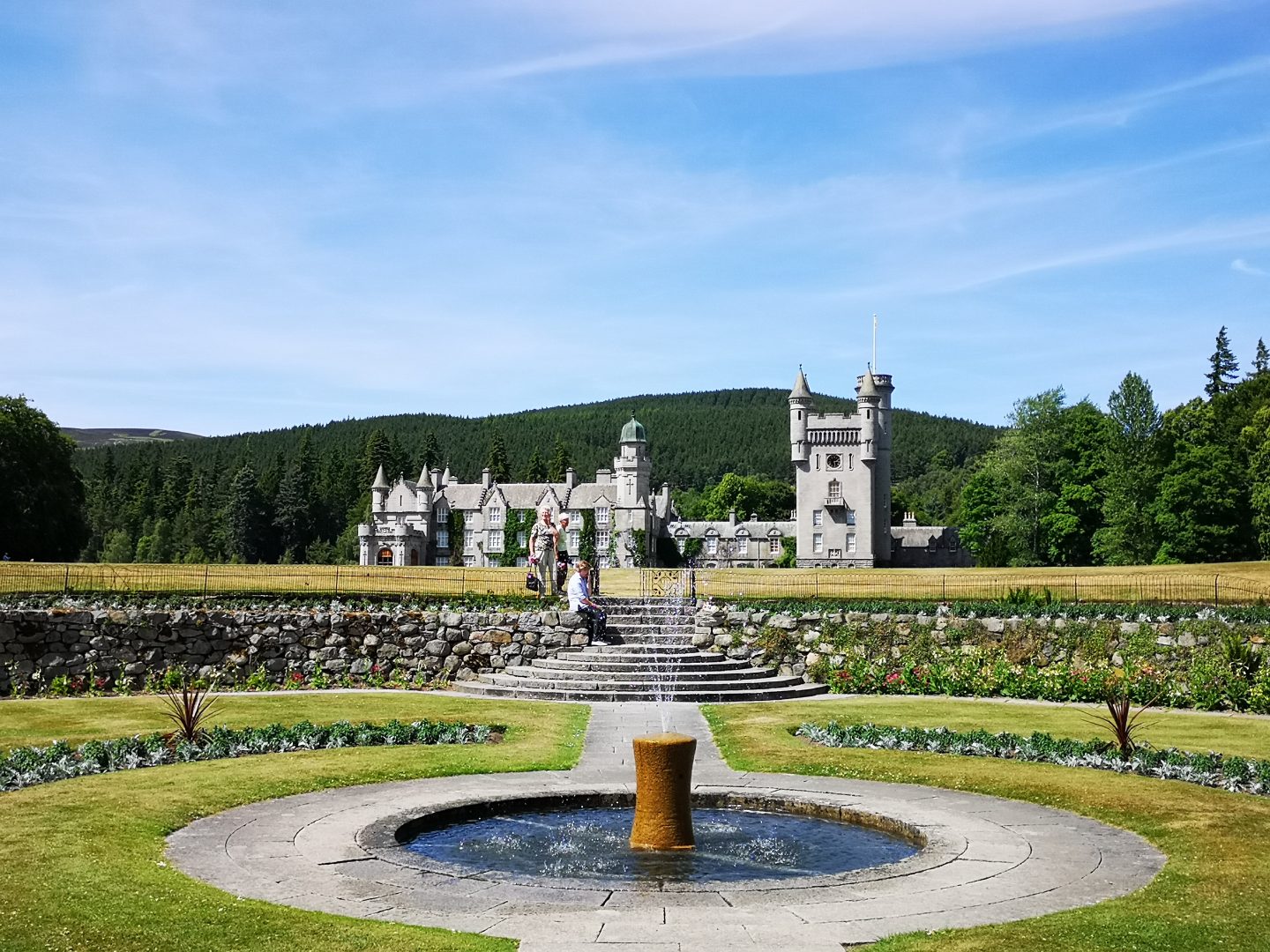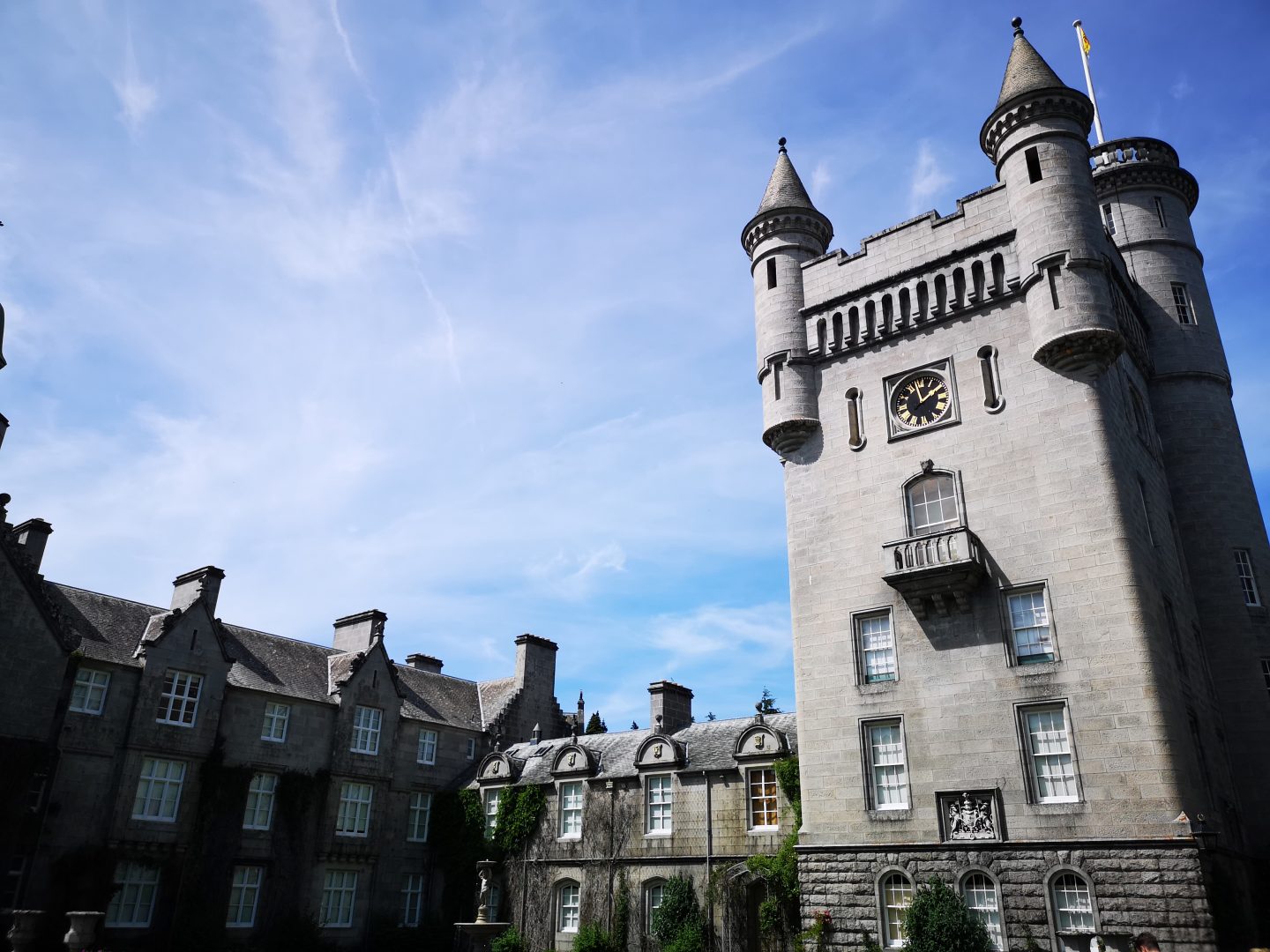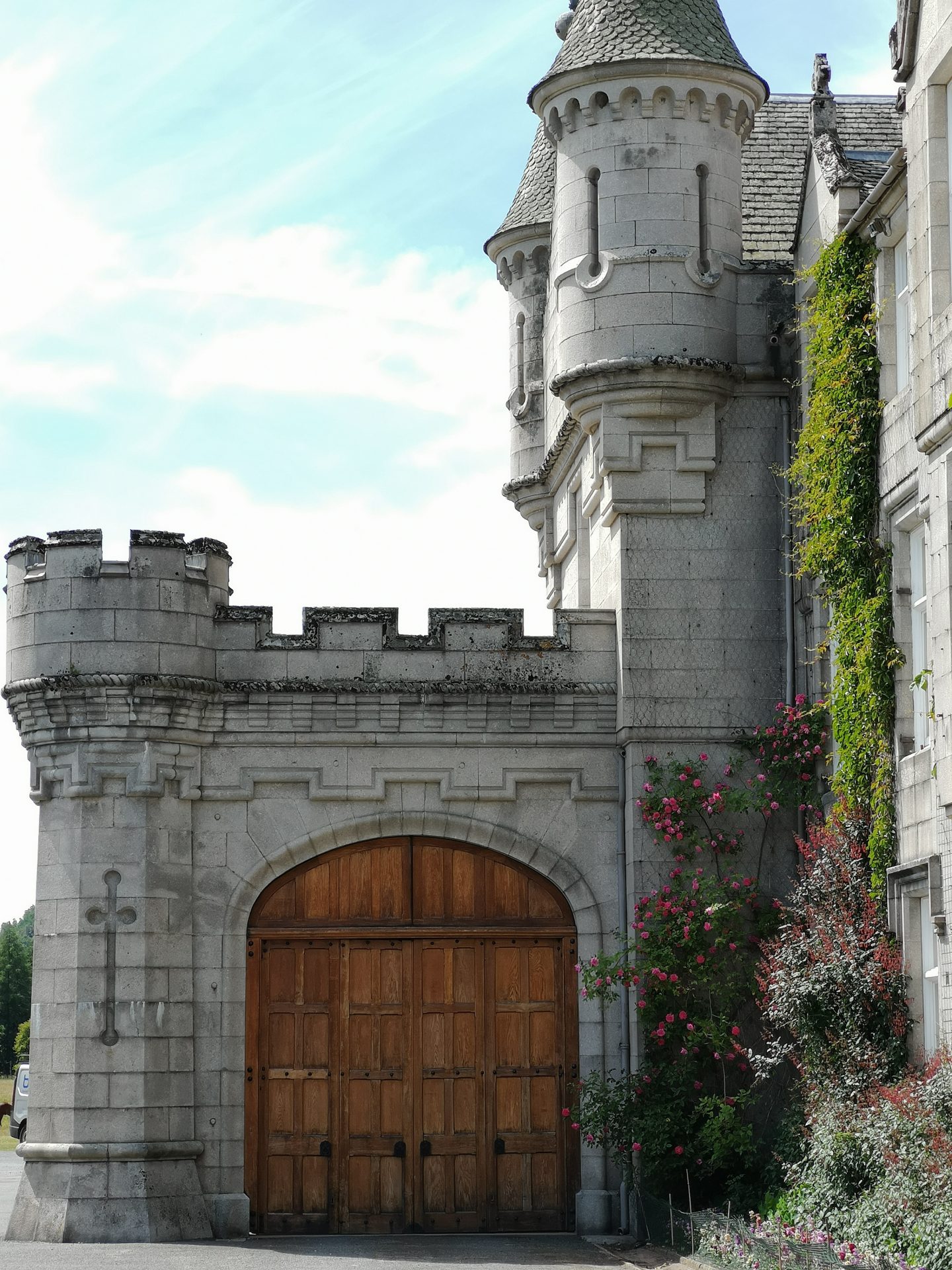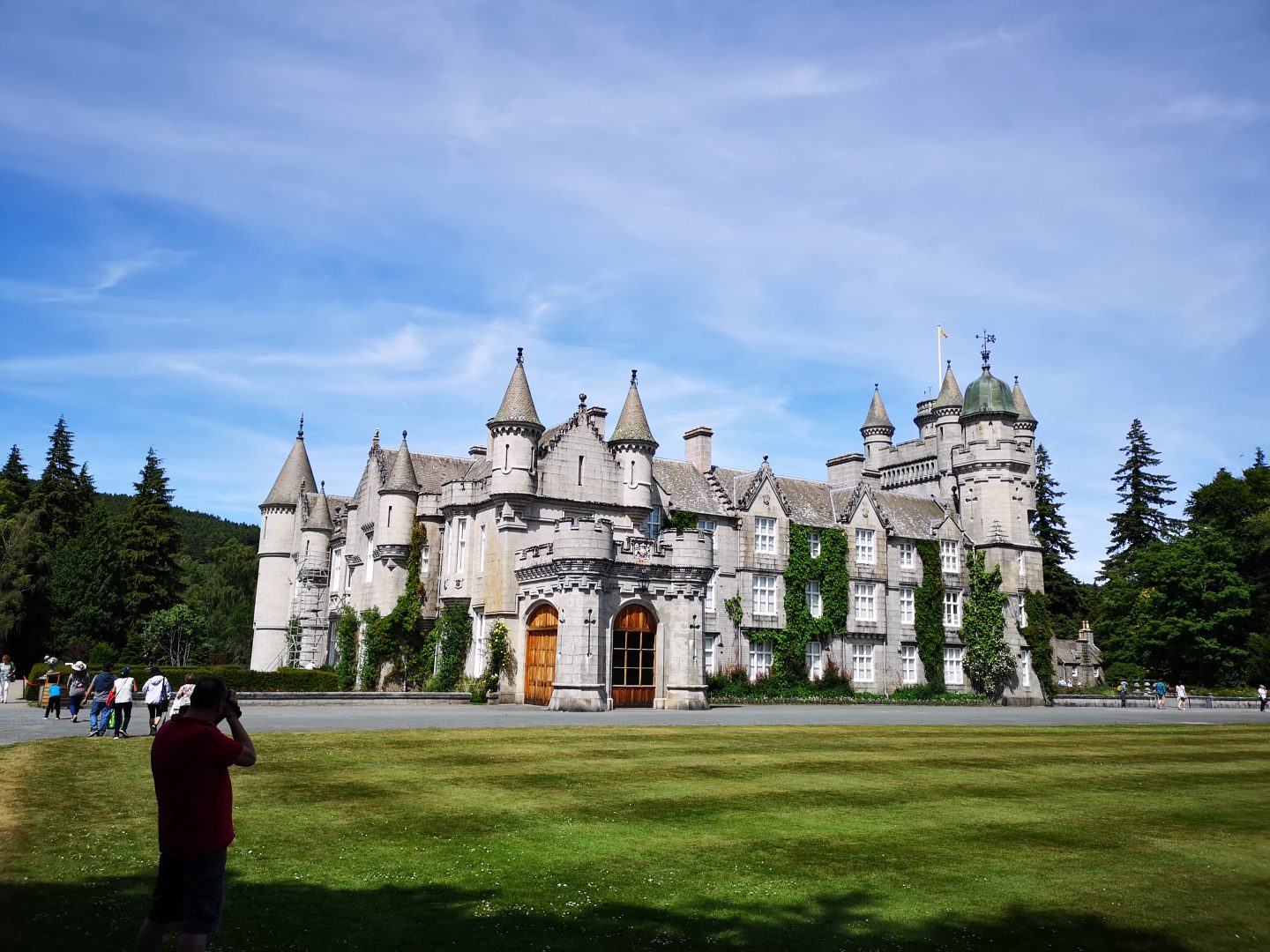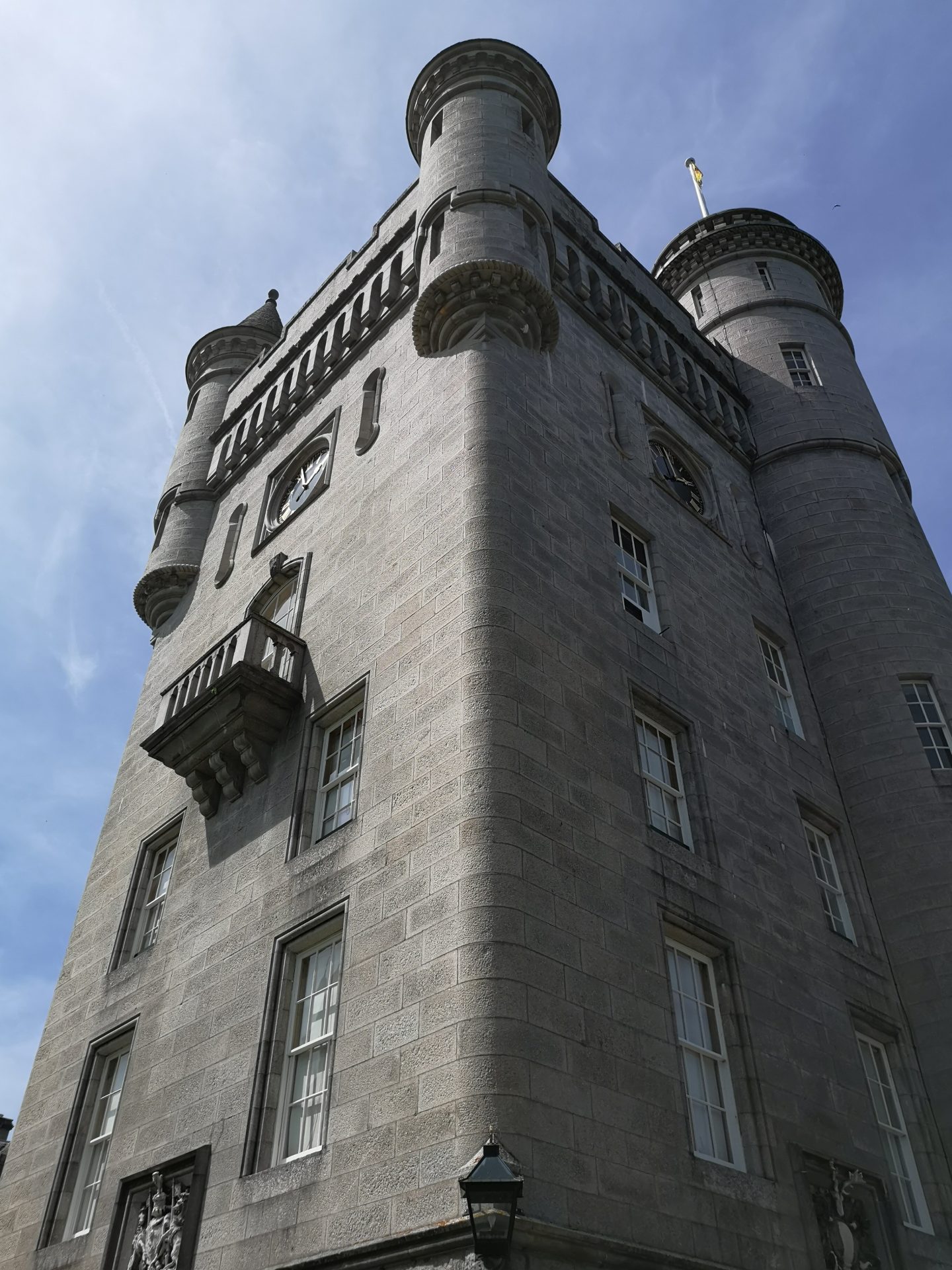 As the house is still a private home, you can only get into the ballroom.  No other rooms are open to the public, so you when you visit make sure its a nice day as you will spend most of it outdoors. We paused for some photos on the lawn whilst wondering the grounds.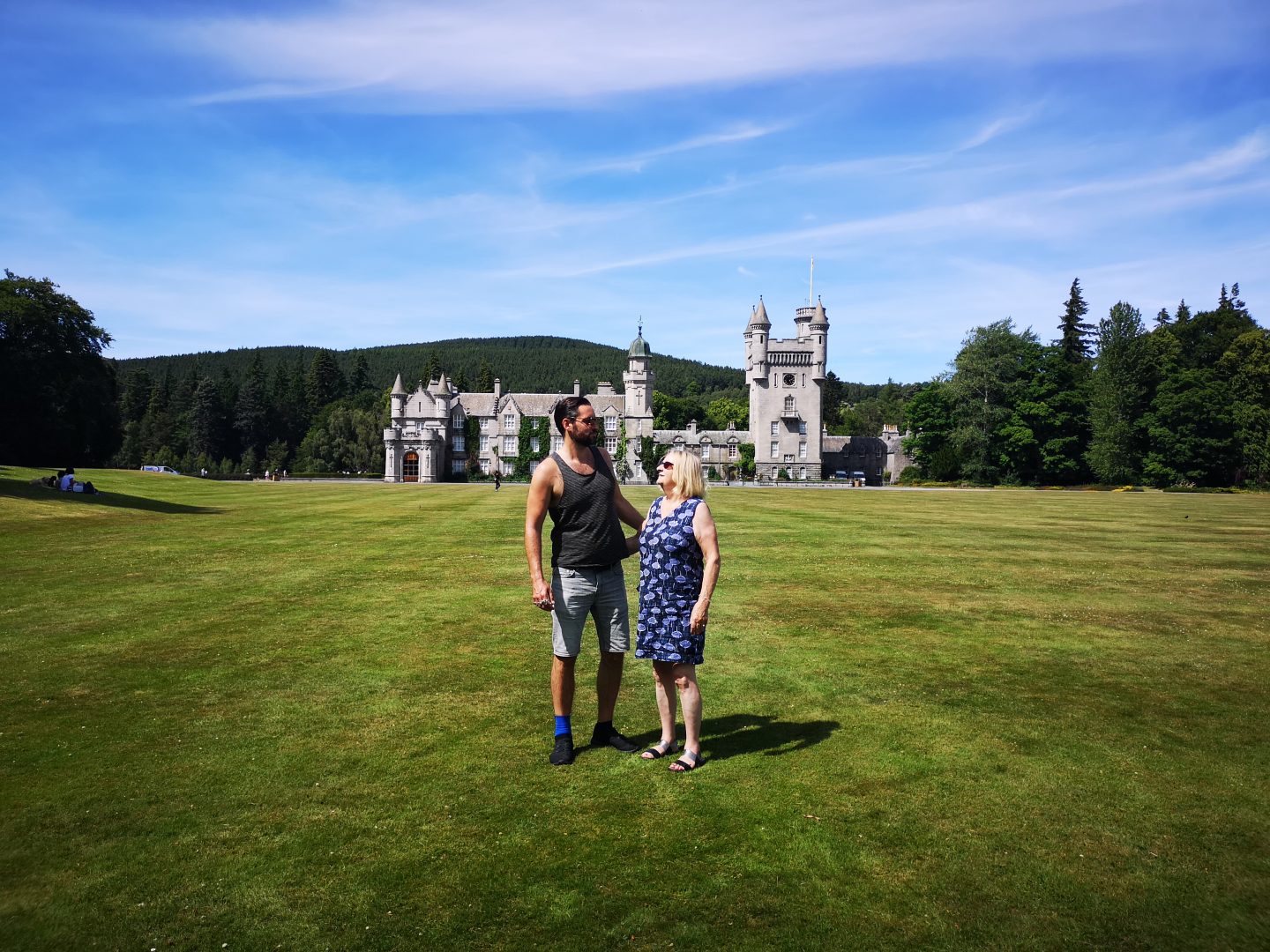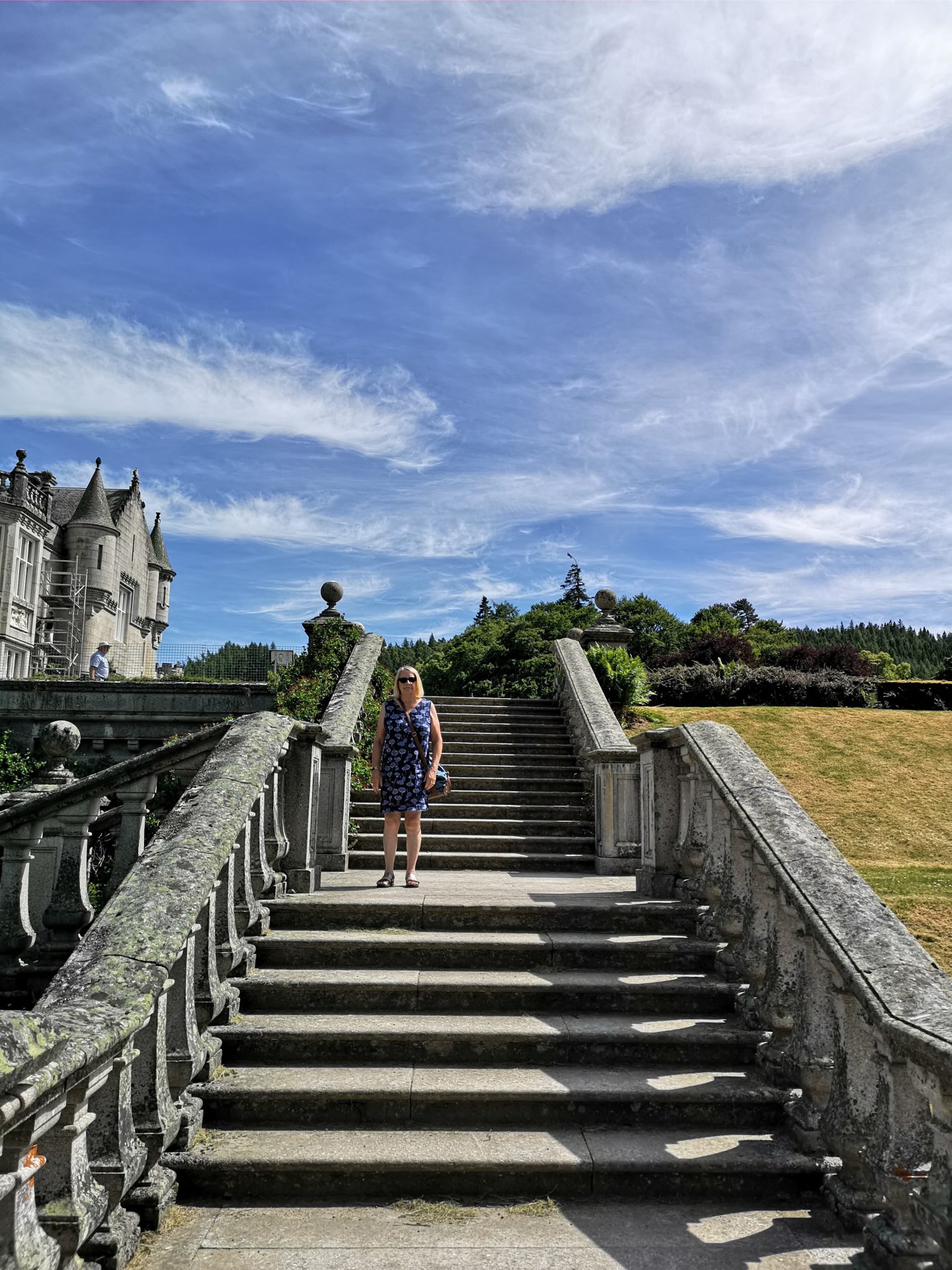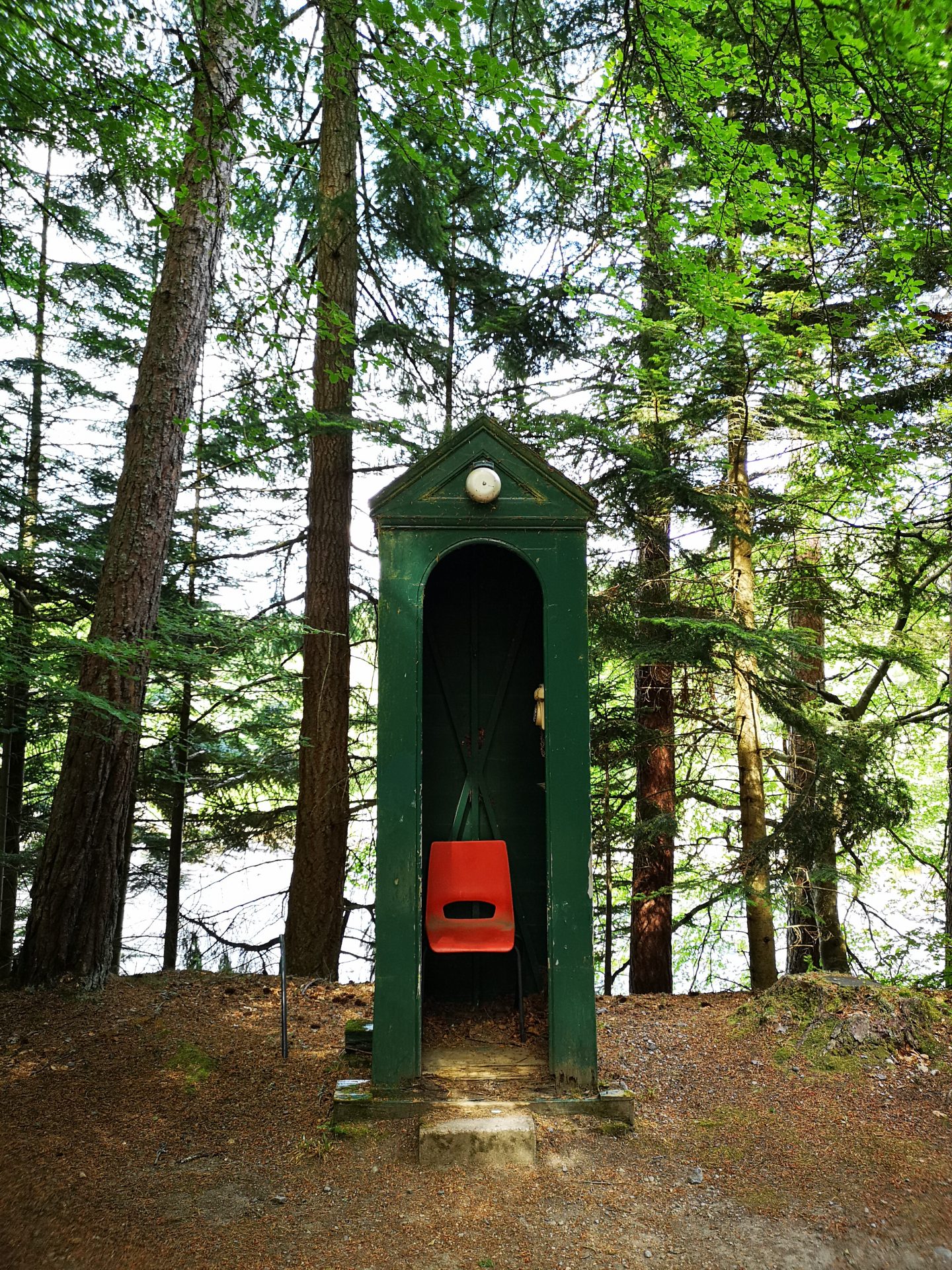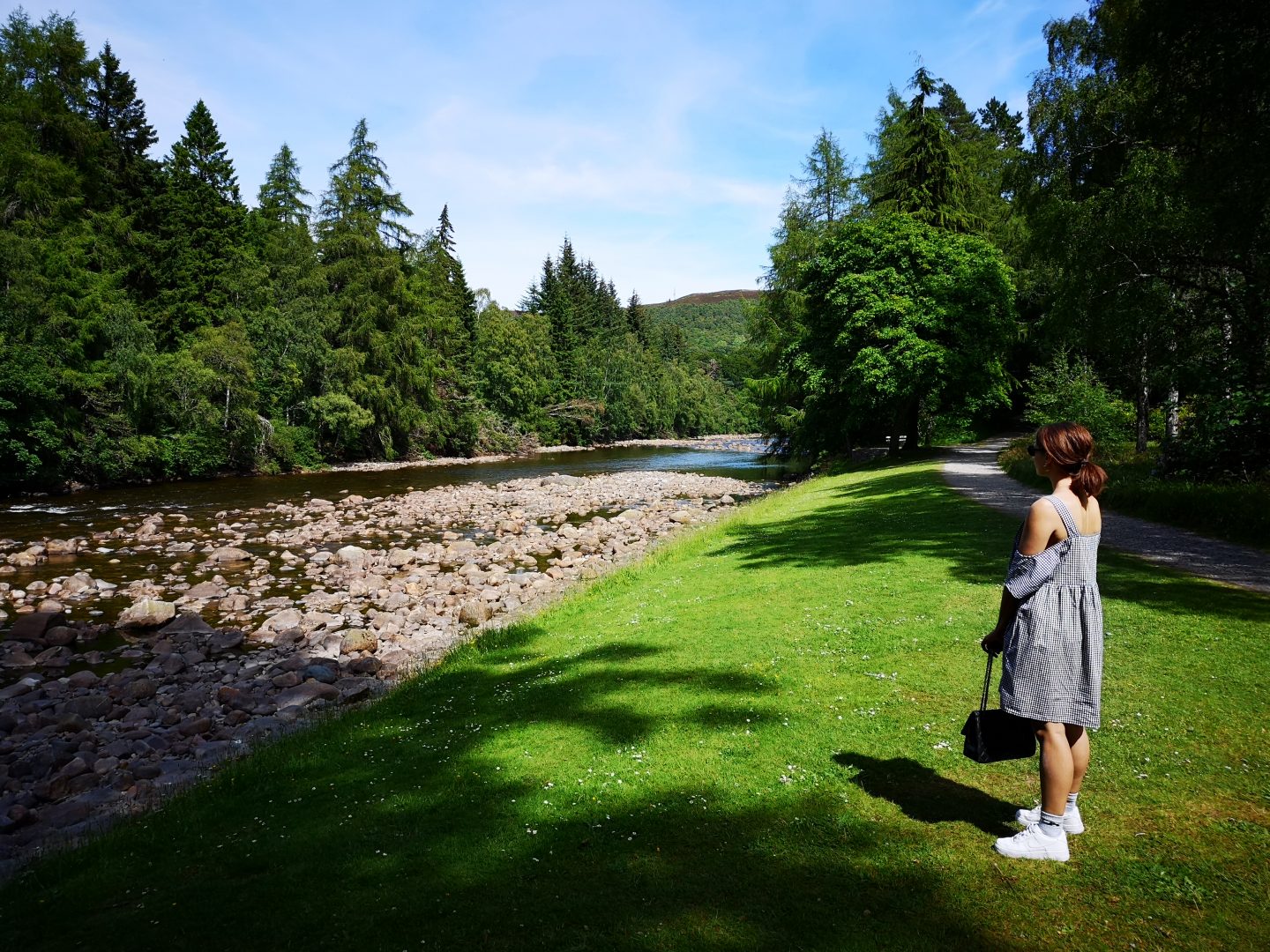 The River Dee kisses the banks of Balmoral Castle, and there are a number of spots to stop and taking in the river rapids.  Afterwards you can also check out the museum and brush up on the history of the castle.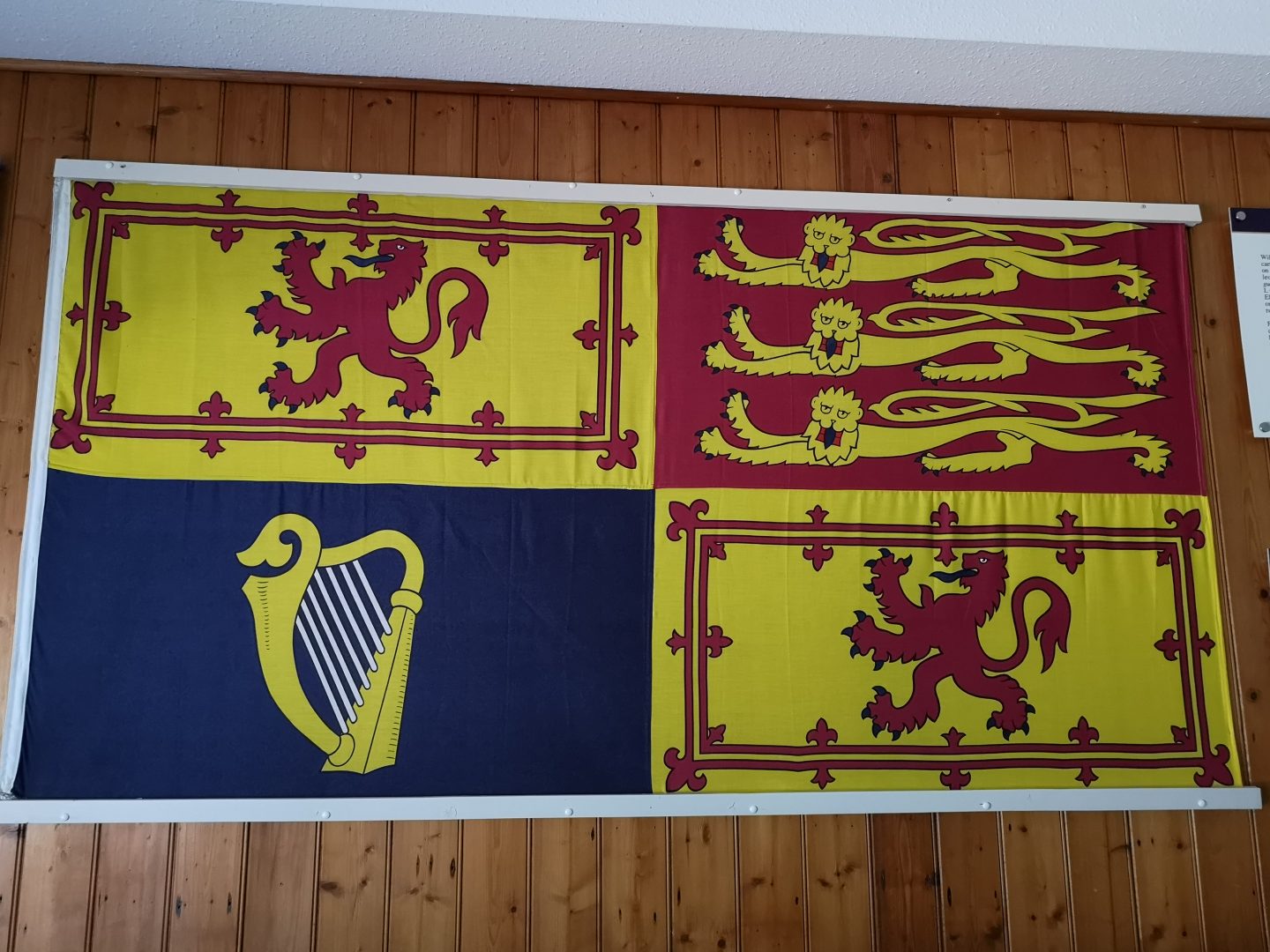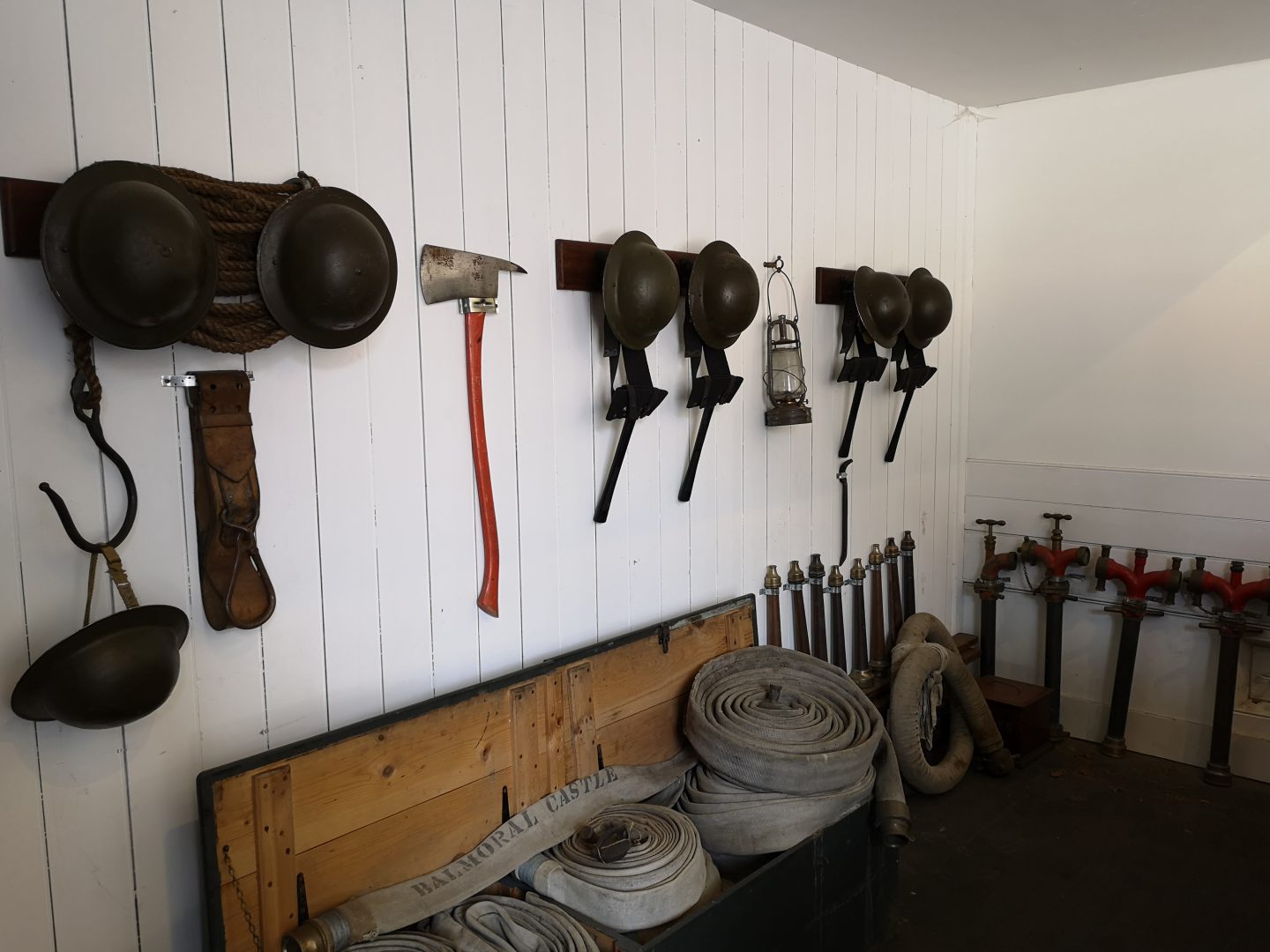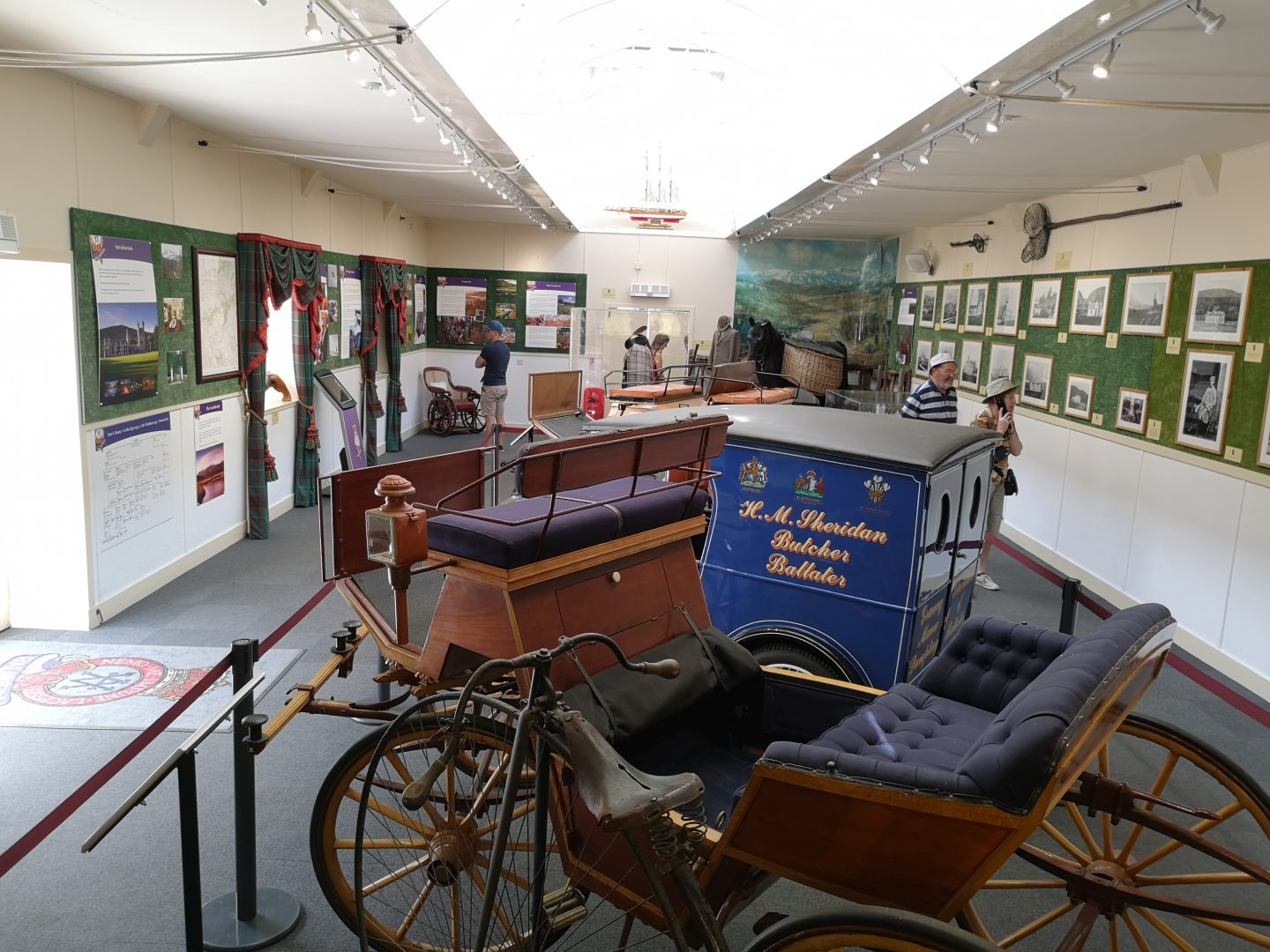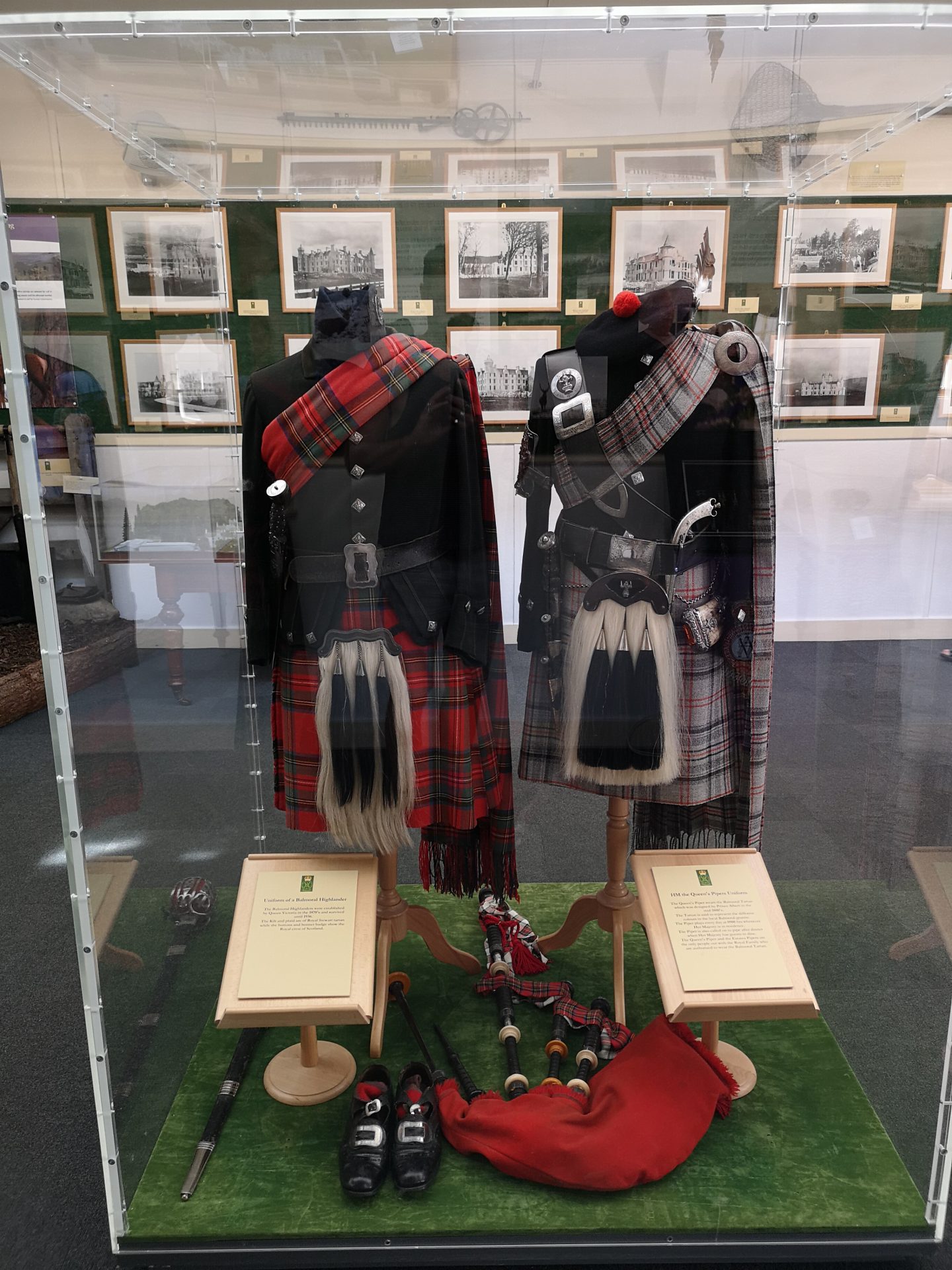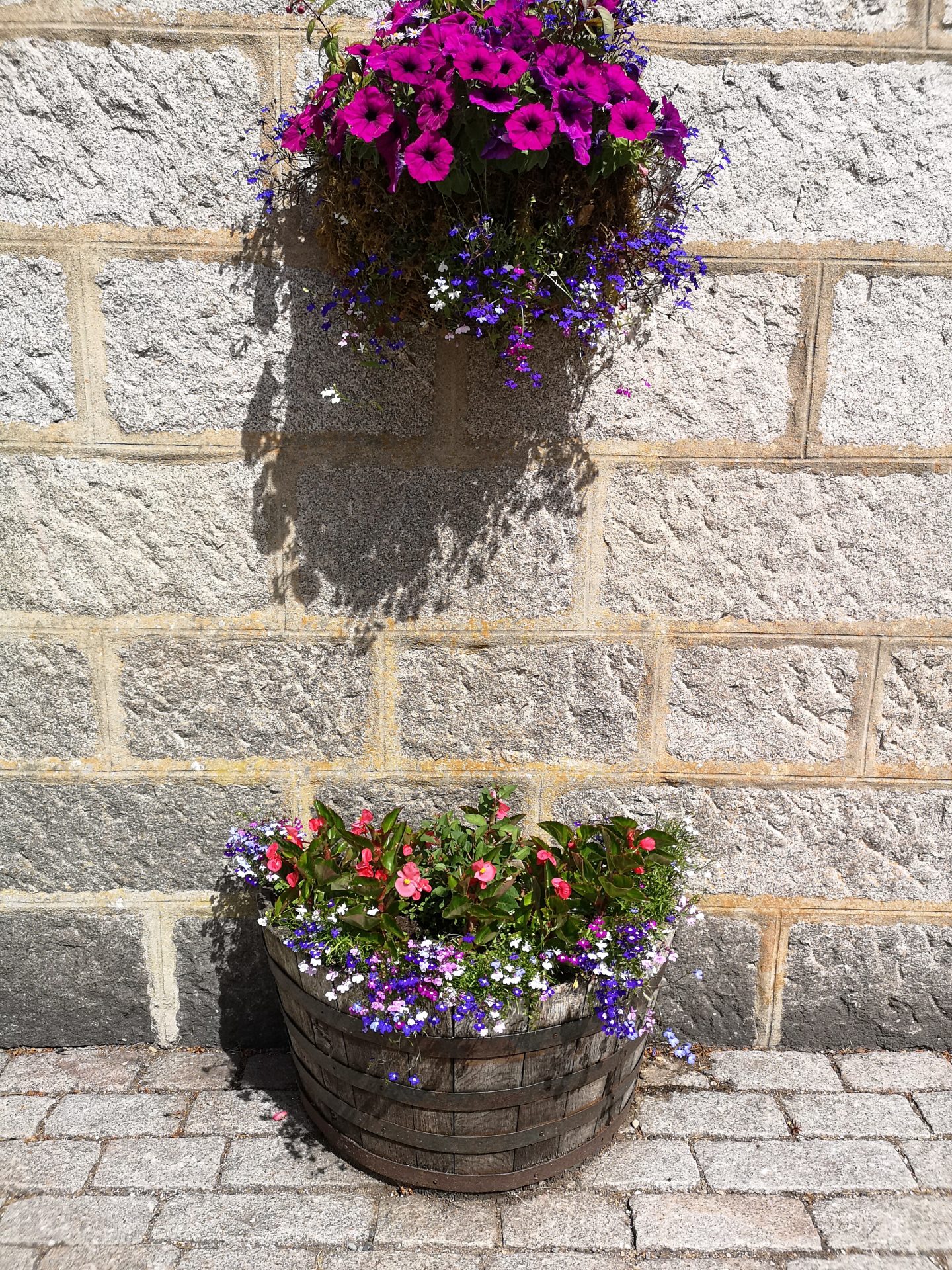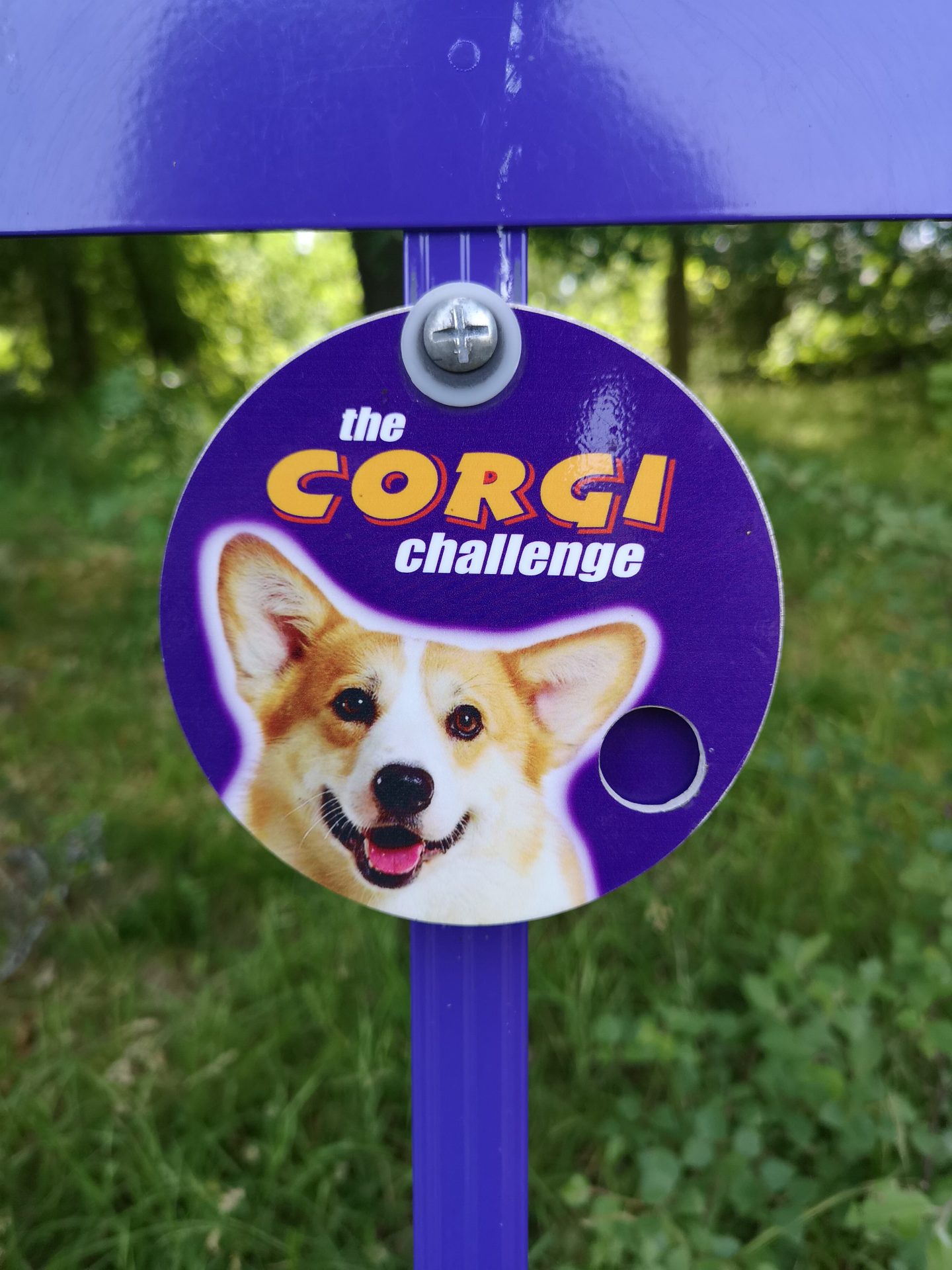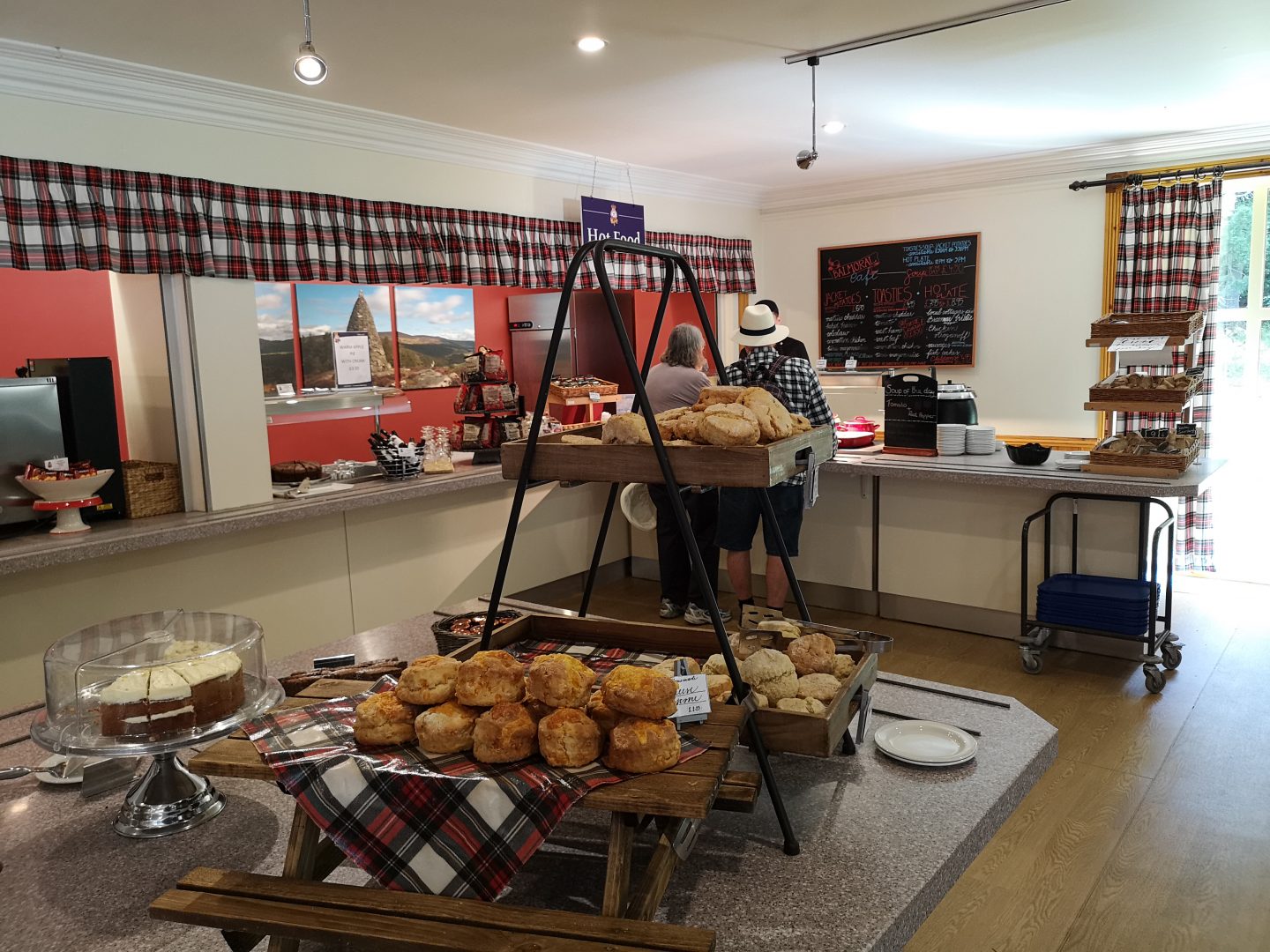 And of course one of my fav things to do when visiting a castle is to sample the local scones.  These were lovely, and whilst sat outside in the Scottish sun finished off a delightful day visiting the Queen's home.