Readers of Maketh-the-Man you need to stop everything you're doing right now and focus carefully on this article. We were fortunate enough to see a lot about the new Huawei device before the rest of the nation and we've been bursting at the seams to get this off our chests. And at long last we can finally tell you about the new and exciting Mate series from our tech favourites Huawei.
Yes people the highly anticipated Huawei Mate 20 series is here and, my goodness what a smartphone this truly is. As the other major brands begin launching their new handhelds this year, Huawei have clearly put the time in behind the scenes to deliver a smartphone, with revolutionary innovations stored away.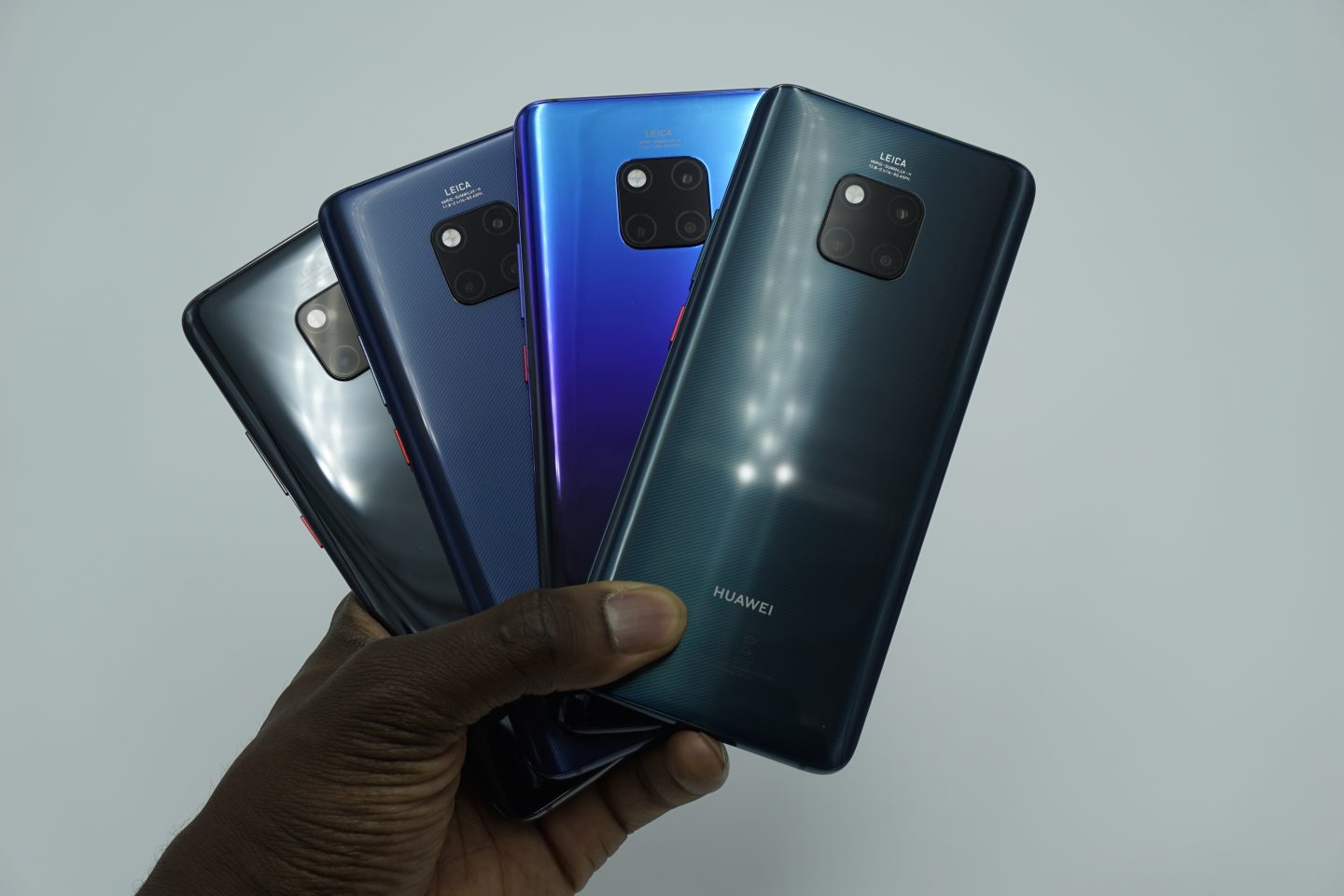 In the comforts of an impressive creative space in London we were given a breakdown on their two new devices, but one more than the other as its all eyes on the new Mate 20 Pro. For those familiar with the last model we wrote on (the Mate 10), will know how formidable a device that truly was. The Mate 20 Pro now takes on everything great about its predecessor but, with the addition of some real game changing innovations that will get you all running down your local phone shop like it was the last place on earth.
So what's new in the Mate 20 Pro..
Performance
Your new Huawei Mate 20 Pro will come jam packed with Huawei's new Kirin 980 processor, the world's first 7nm mobile AI chipset. In addition, this will be dual NPU which is where the AI side of things really hits home, driving an 134% increase in AI performance. In short this will mean a smarter phone, understanding more of what we do day to day and improving the way we use the device. Other things such as object recognition will be vastly improved as well as real time image processing.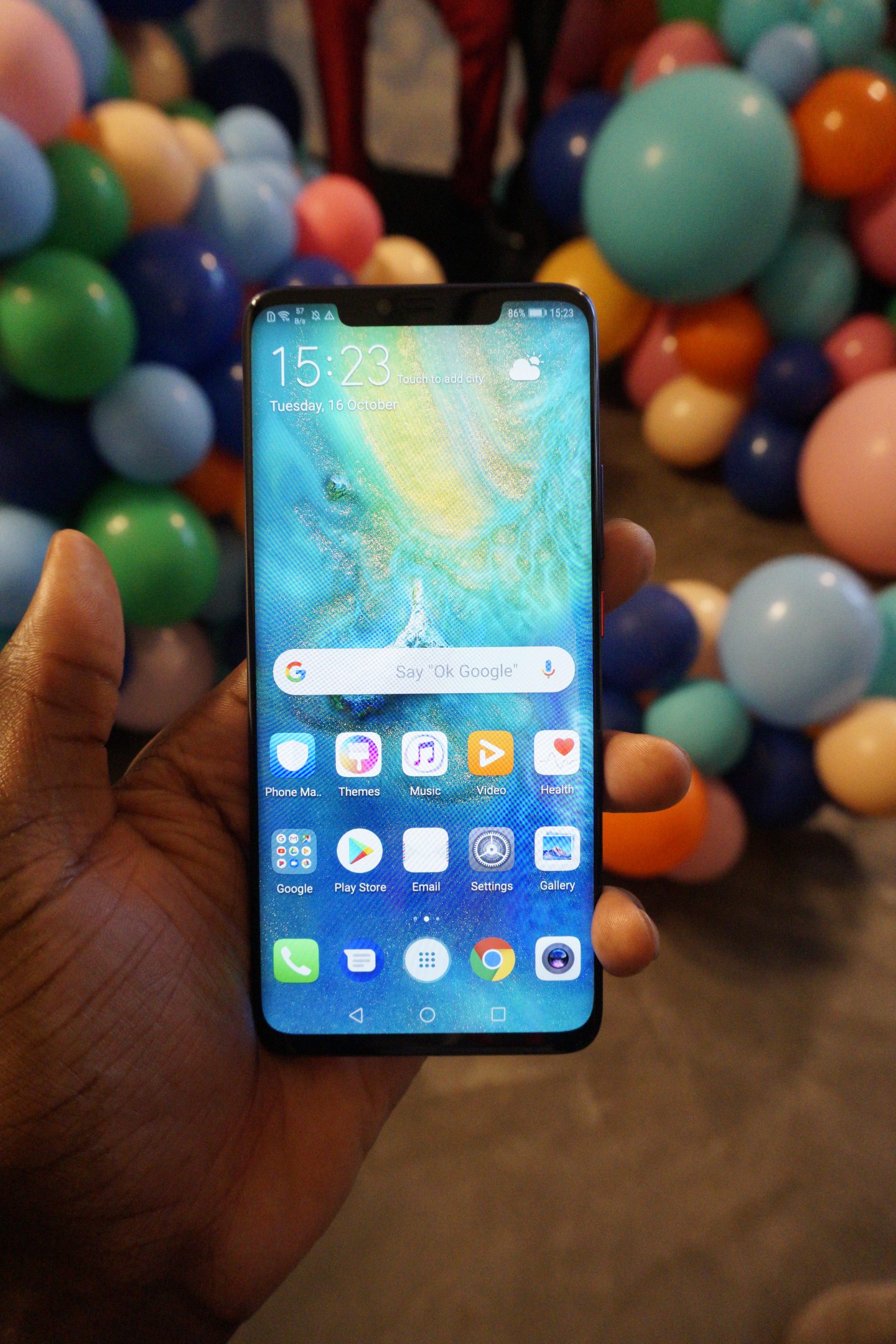 In terms of data speed, the Huawei Mate 20 Pro boasts a cat 21 modem inside which according to Huawei, will ensure your device reaches 1.4gbps. To put that into perspective that's downloading a whole series of daredevil form Netflix in literally minutes, making the Mate 20 Pro 5G ready when it reaches our hands.
Power
This will be the big one resting on everyone's mind right now. Will the battery still be 4000 mAh, will all this new power be rendered useless with the same battery level? Think again folks, for the Mate 20 Pro will come standard with a 4200mAh battery.
Now whilst an added 200mAh doesn't seem much, the new Kirin 980 does a greater job at managing power efficiency, making the new Mate 20 Pro the new king of the power efficiency championship. Supercharge capabilities remain, with a slight improvement made to the output from its predecessor. Supercharge will in fact be able to reach 40-watt max, which means new users will be able to attain 70% charge in 30 minutes (something only available to the Mate 20 Pro). This is a technology that has been TuV Rheinland certified (they're a German independent specialist in power safety testing), giving the Mate 20 Pro another gold star in the battery game.
But the real, real breakthrough coming through the Mate 20 Pro is its reverse wireless charging. Have you ever been in that typical position, where your phone runs out of power with no sign of a charging point in sight. Huawei have solved this with the Mate 20 Pro which will charge another wireless device, when placed back to back. We couldn't believe it either when they said it, until we tried it. And to add more kudos to Huawei we tried this against an Iphone X and yes people, it even charges other wireless devices (we've yet to try Samsung but stay tuned!).
Photography
And now for the icing on the cake, the Mate 20 Pro camera set up. We've seen in the P20 Pro a magnificent triple camera system, boasting a 40MP 20MP and 8MP system. Listening to the needs of their users, Huawei have blessed the Mate 20 Pro with:
40MP wide angle lens, f1.8
8MP telephoto lens, f2.4 (with built in OIS)
20MP Ultra-wide lens, f2.2
Dual tone flash
Ultra-wide is a new instalment which should hopefully keep Huawei top of the charts when it comes to smartphone photography, allowing users to really capture wider scenery without the need to stand back 100 yards from the subject. Add in the new AI system (which will now recognise 1500 different scenes) as well as 4D focus and real-time active tracking and you have yourself a far more intelligent camera in something no bigger than a notebook.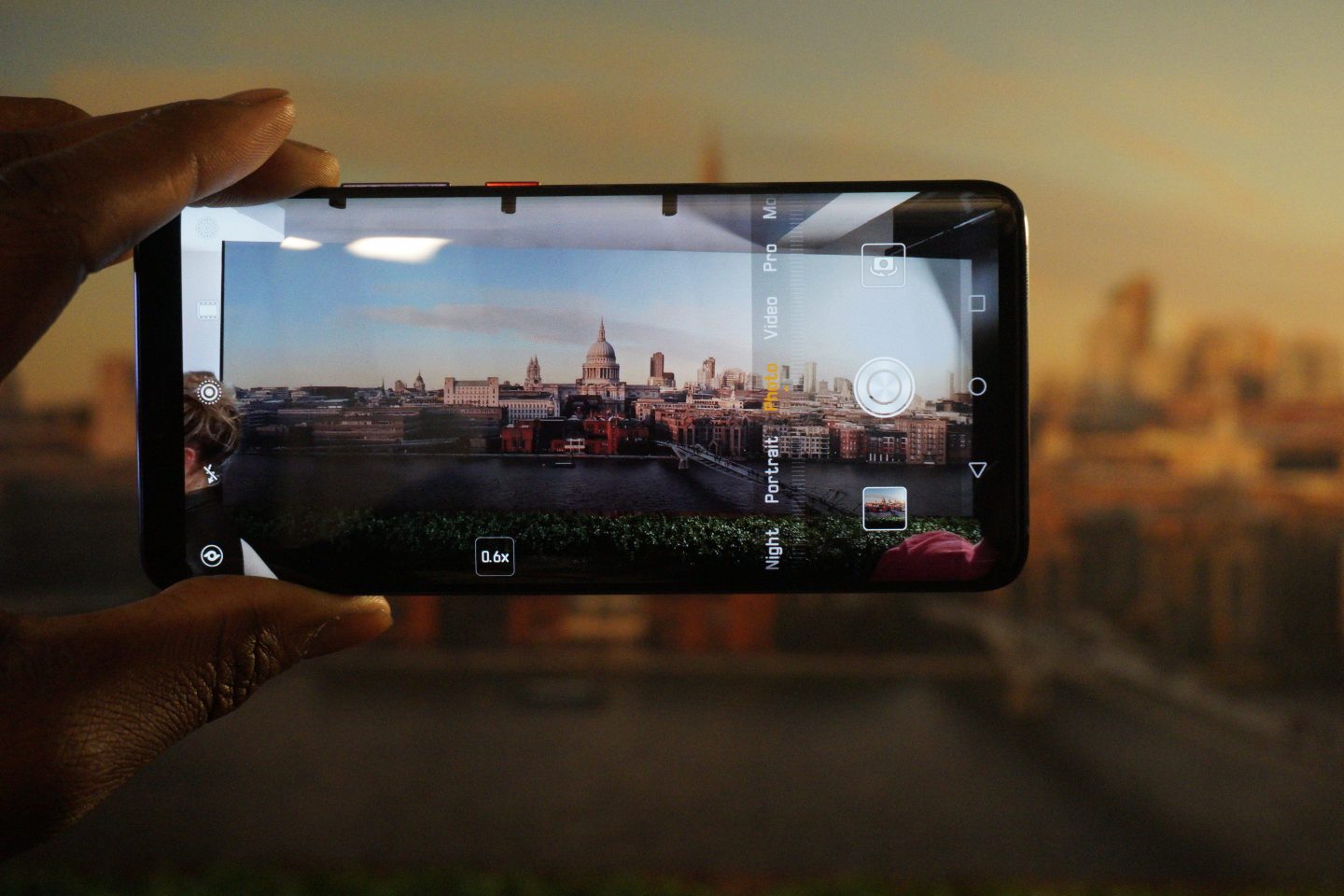 Software & Security
If you're new to the world of Android you will probably be very accustom to Apple IOS no doubt, fearing what was allegedly, a rather complicated Android interface. The Android interface is now even simpler to use than ever before, with Huawei's EMUI 9.0. apps will start faster (51% faster according to Huawei), with 10% of menus rationalised and minimised to less steps. Optimisation at its best and from our personal use, we can see the difference.
Huawei Share, the internal technology that compares to the Apple's AirDrop, has also seen some further improvements in the Mate 20 Pro. Users will now be able to not only share files to other Huawei devices, but will also be able to transmit files to printers (devices under the Morpia alliance), as well as PC's and mobiles. The PC element goes even further, with an improved desktop projection capability.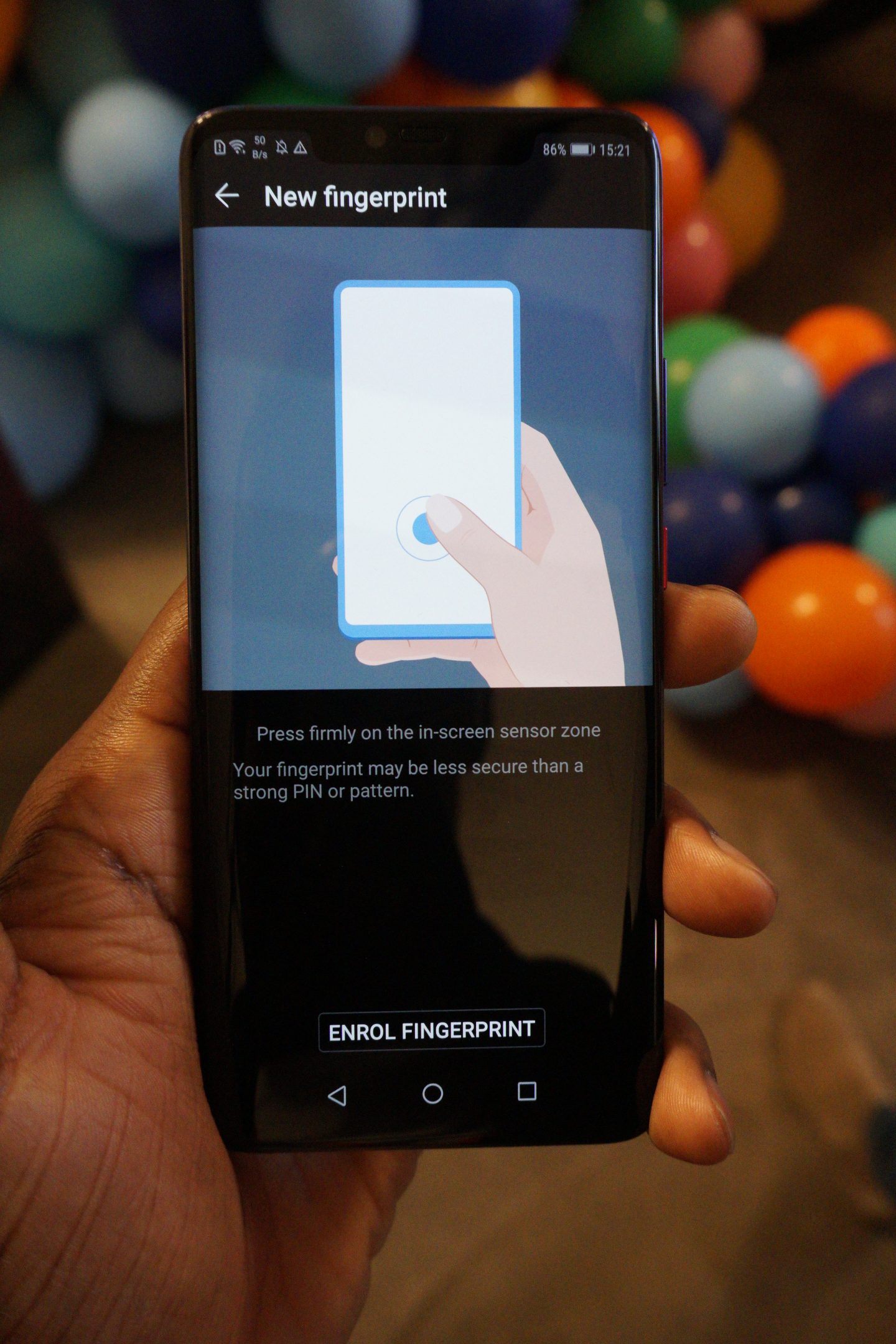 In a world that's more vulnerable to data theft than ever before, the ability to protect our personal data better is pivotal! The Huawei Mate 20 Pro comes with a fingerprint sensor built into the screen, similar to the Mate RS we saw in April. With the aid of DDS (dynamic pressure sensing) the Mate 20 Pro unlocks 20% faster than the Mate RS.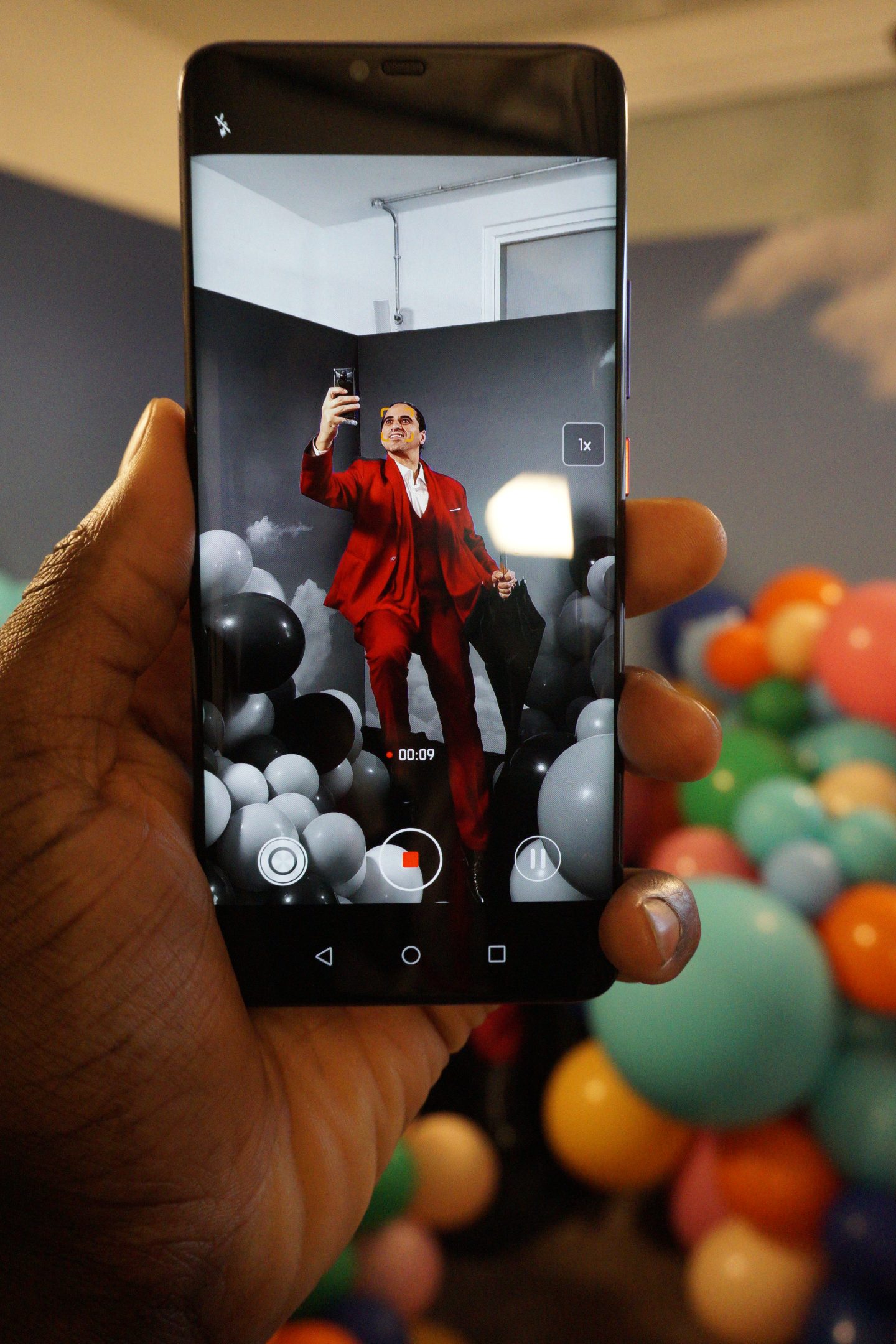 There are other incredible features packed into this new handheld, such as AR 3D scanning and an upgraded IP68 dust & water resistance. But you'll be able to find out all of this and more over on the Huawei website. The Huawei Mate 20 Pro is now available to pre order from Amazon.
Not sure we will see Apple making anything more superior anytime soon, so if you're one of the many fed up of the same over-priced garbage coming from the fruit resembling brand say hello to your better alternative!