The regeneration of London is a wonder to behold, and one area that has gone under some serious redevelopment is the North London area with the ongoing development of St Pancras International.  The station is so much more than just a travel hub for visitors. The unique Grade I listed building offers a wealth of stylish and premium shops, bars, and restaurants all under one iconic roof, the venue is a destination, in its own right, as well as a world-class station.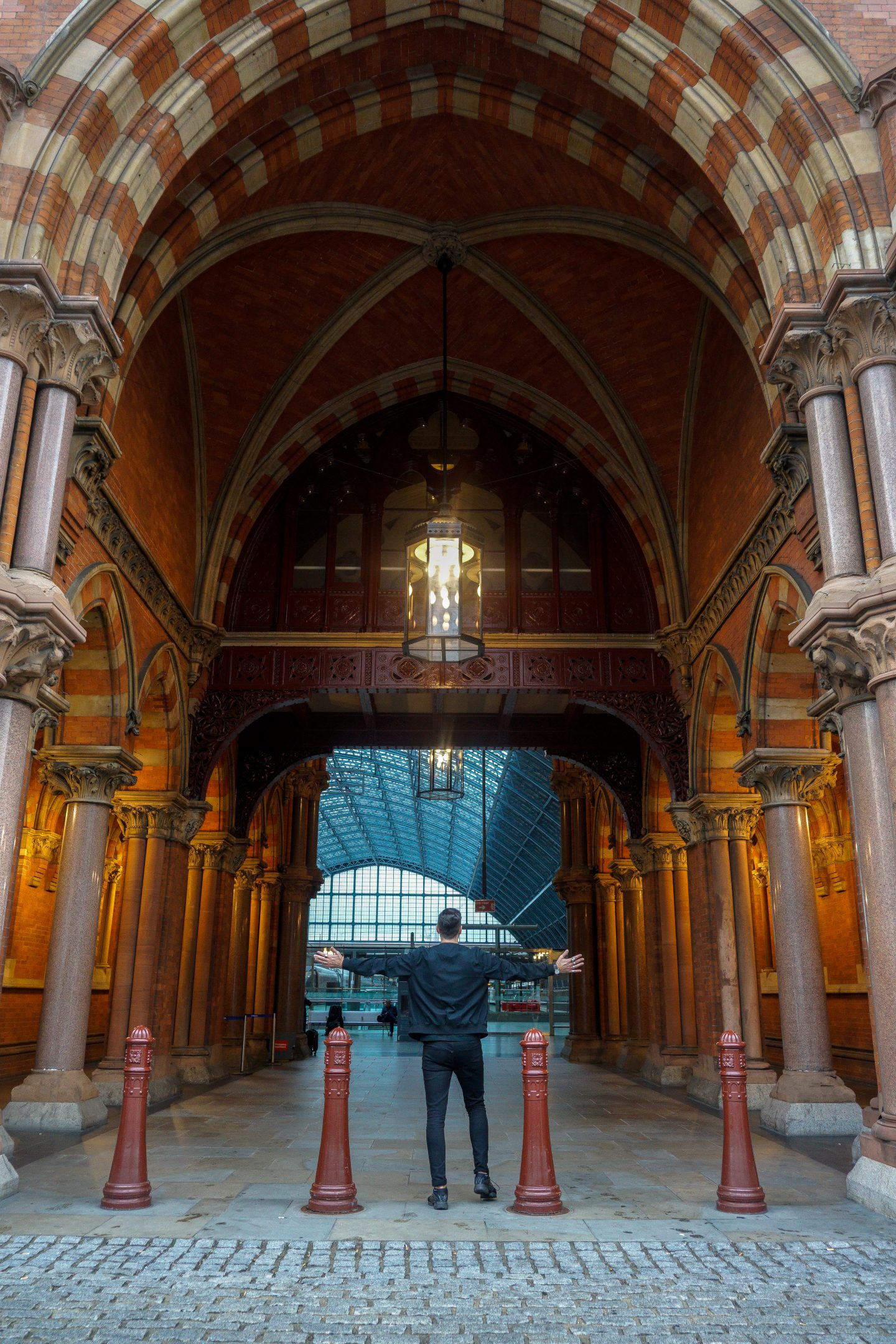 As part of the station's line-up of 150th anniversary events, St Pancras International has launched an October beer festival to showcase the station's long and close relationship with the brewing industry.  So as Anton is such a massive fan of beer, I decided to join him in my first beer tasting whilst taking in some of the other sites the station has to offer.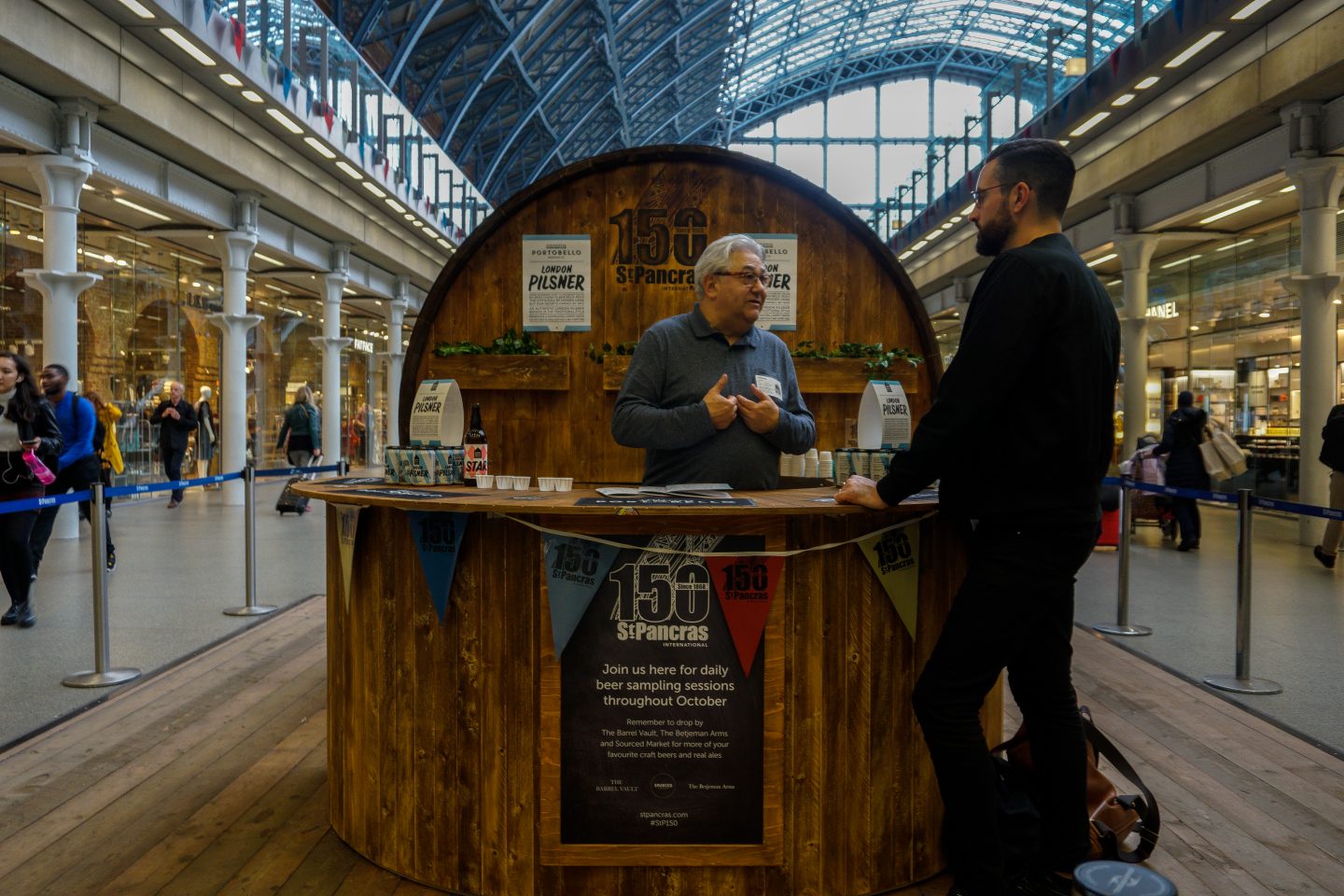 From the 1st of October, those who visit the historical destination will enjoy daily beer tasting sessions held on the main concourse, as well as the opportunity to take advantage of a host of beer offers, giveaways and loyalty cards available throughout a selection of the station's bars.  We headed to the main concourse to a pop-up barrel bar to sample some of the different beers on offer.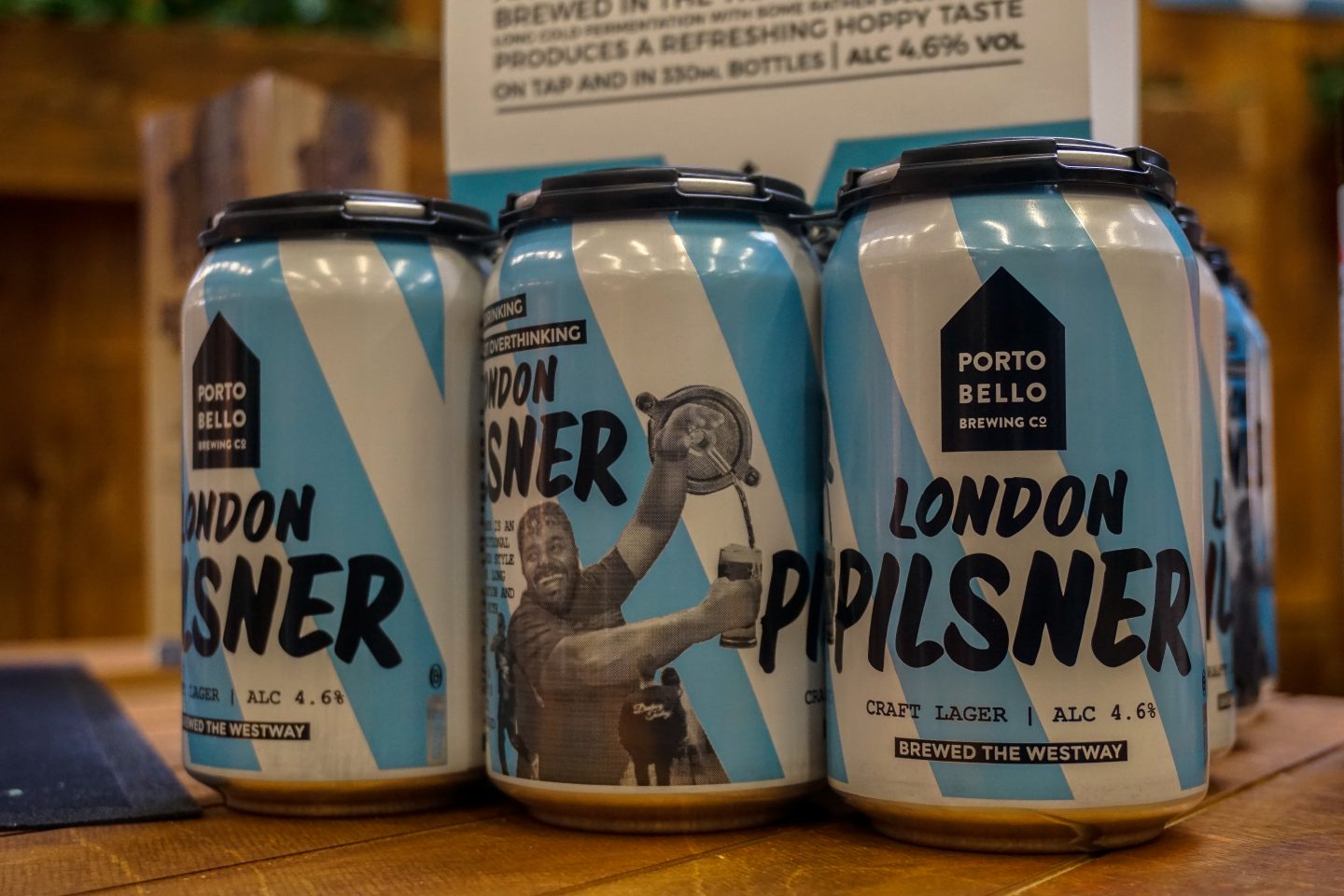 Whilst the tasting sessions run daily you will have different hosts from The Betjeman Arms, Sourced Market and the newly launched pup The Barrel Vault.  We had a lovely chap who owned Portobello Brewing Co, and talked us through their local London brewery.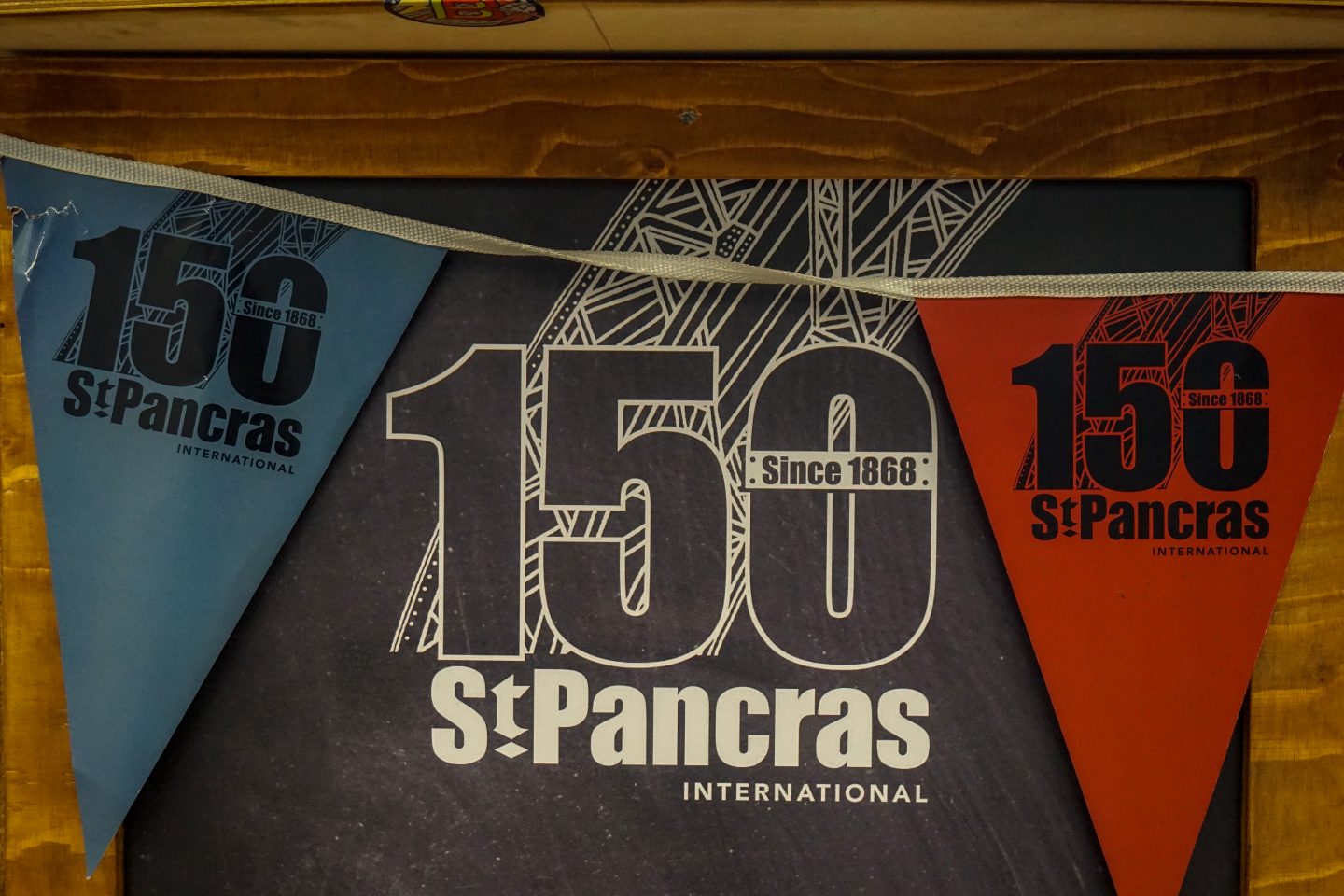 Anton savoured the IPA, whilst I started with the London Pilsner. Both very tasty, and certainly worth the visit.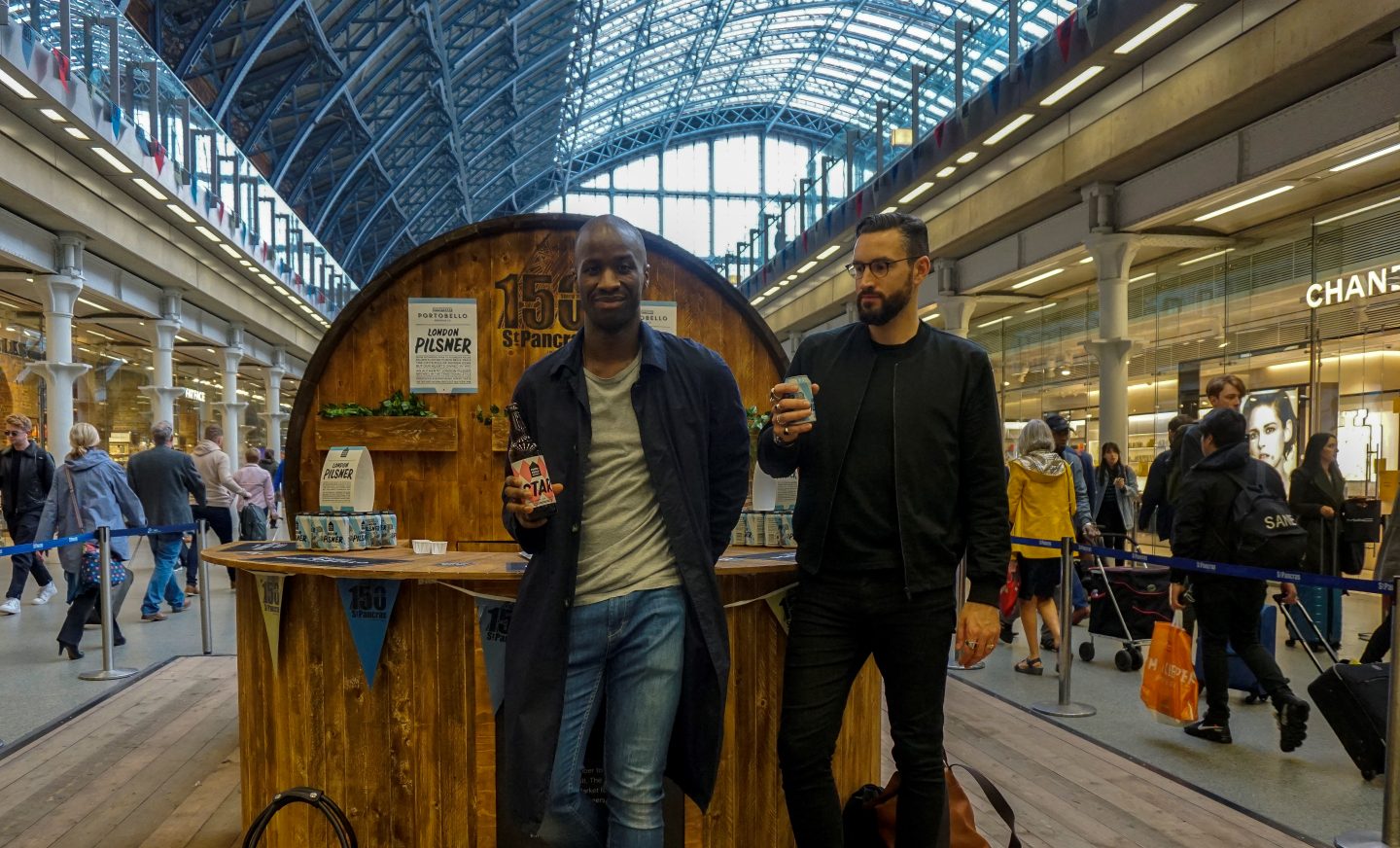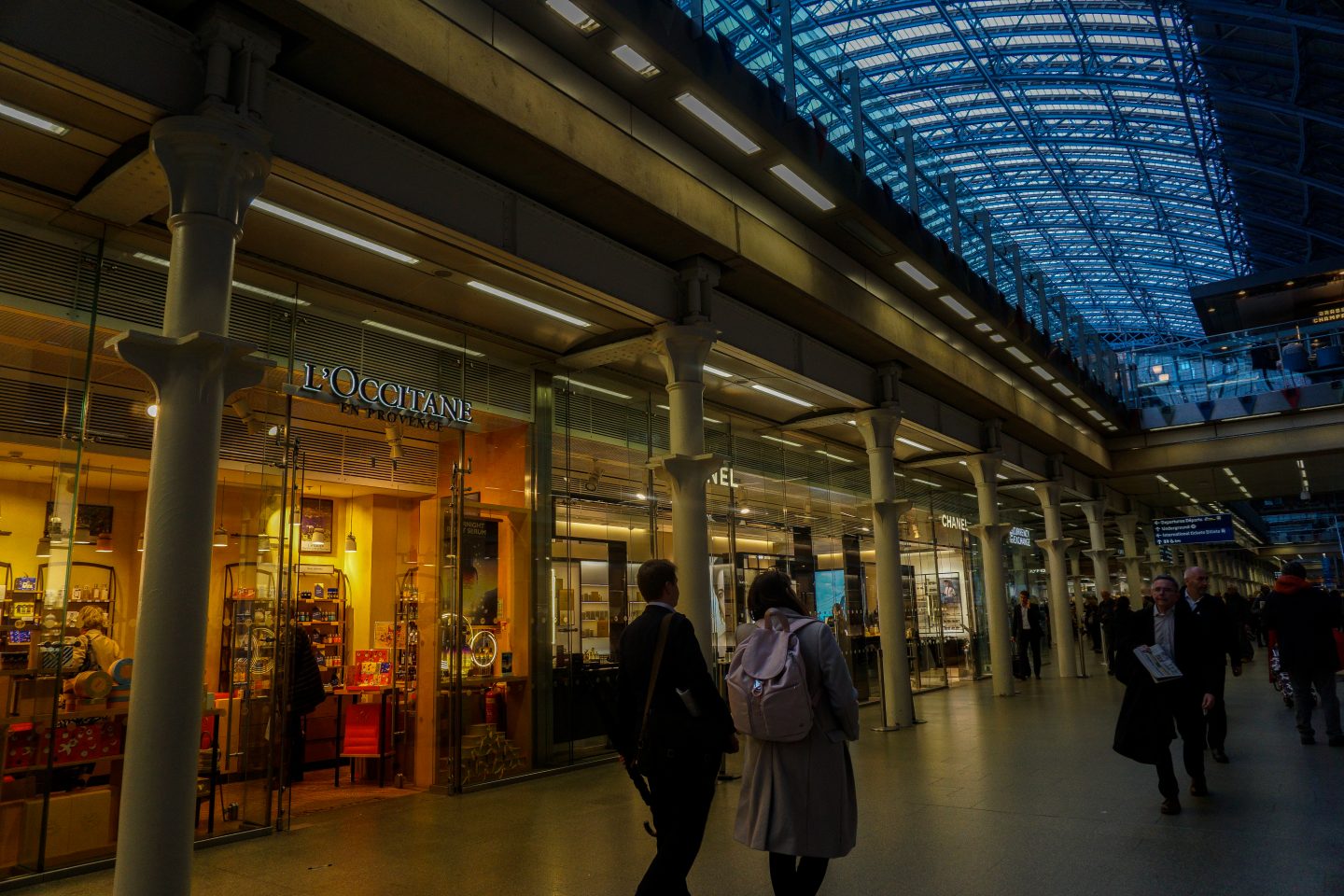 We were handed some vouchers for money off our next round, so headed to THE BARREL VAULT.  This is actually a Wetherspoons chain, and one of the most impressive outlets I have seen from the brand.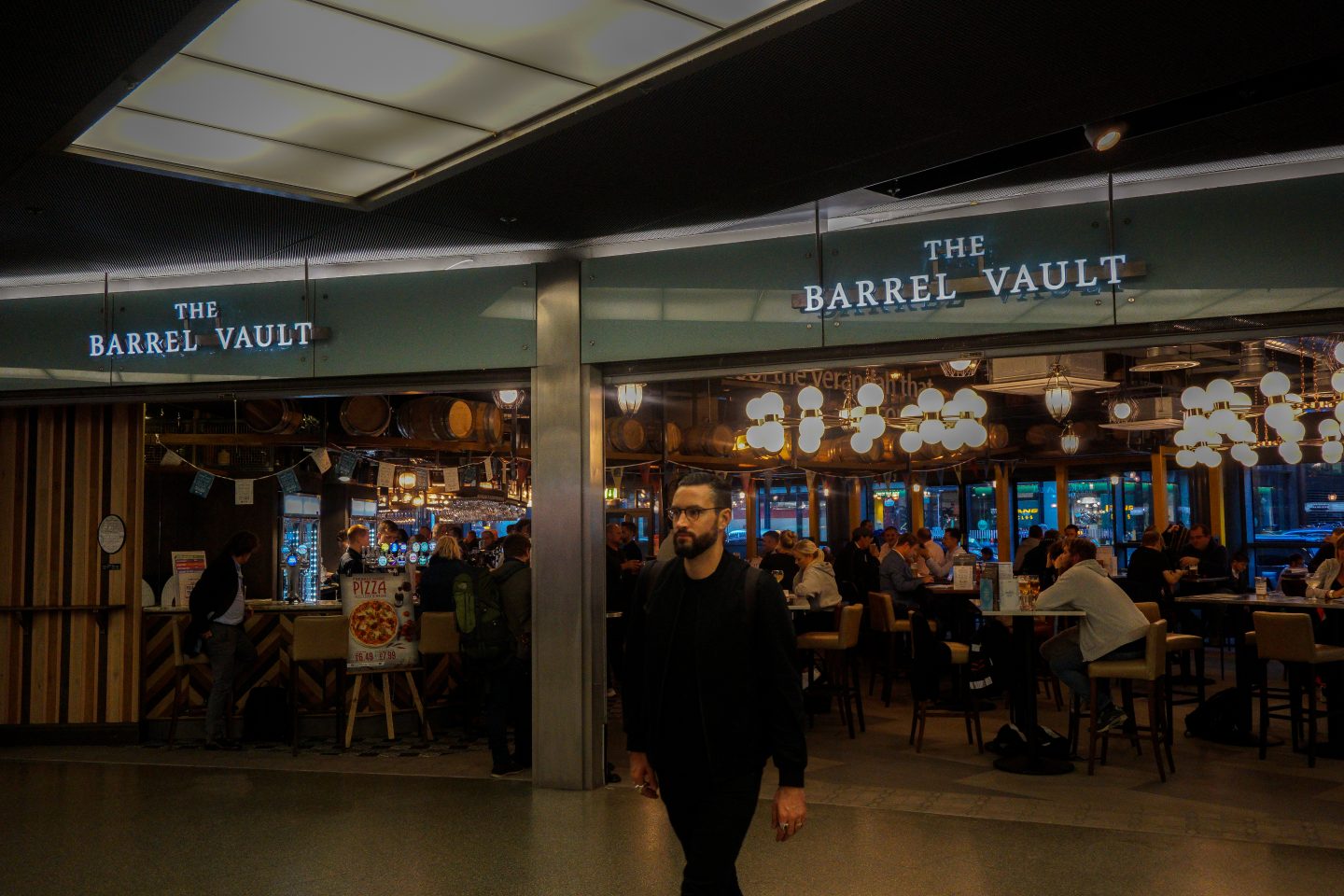 One of the reasons the station is fast becoming an iconic destination in London is the art on show.  You just have to look up to see the incredible roof, and then you start to see a number of statues, a neon sign by Tracey Emin and a rather grand Dent watch front. And that's just by looking up, wait till you look around and spot all the other things on show. My favourite two pieces are the free-to-play jukebox and station piano, played by world famous stars including Elton John and John Legend.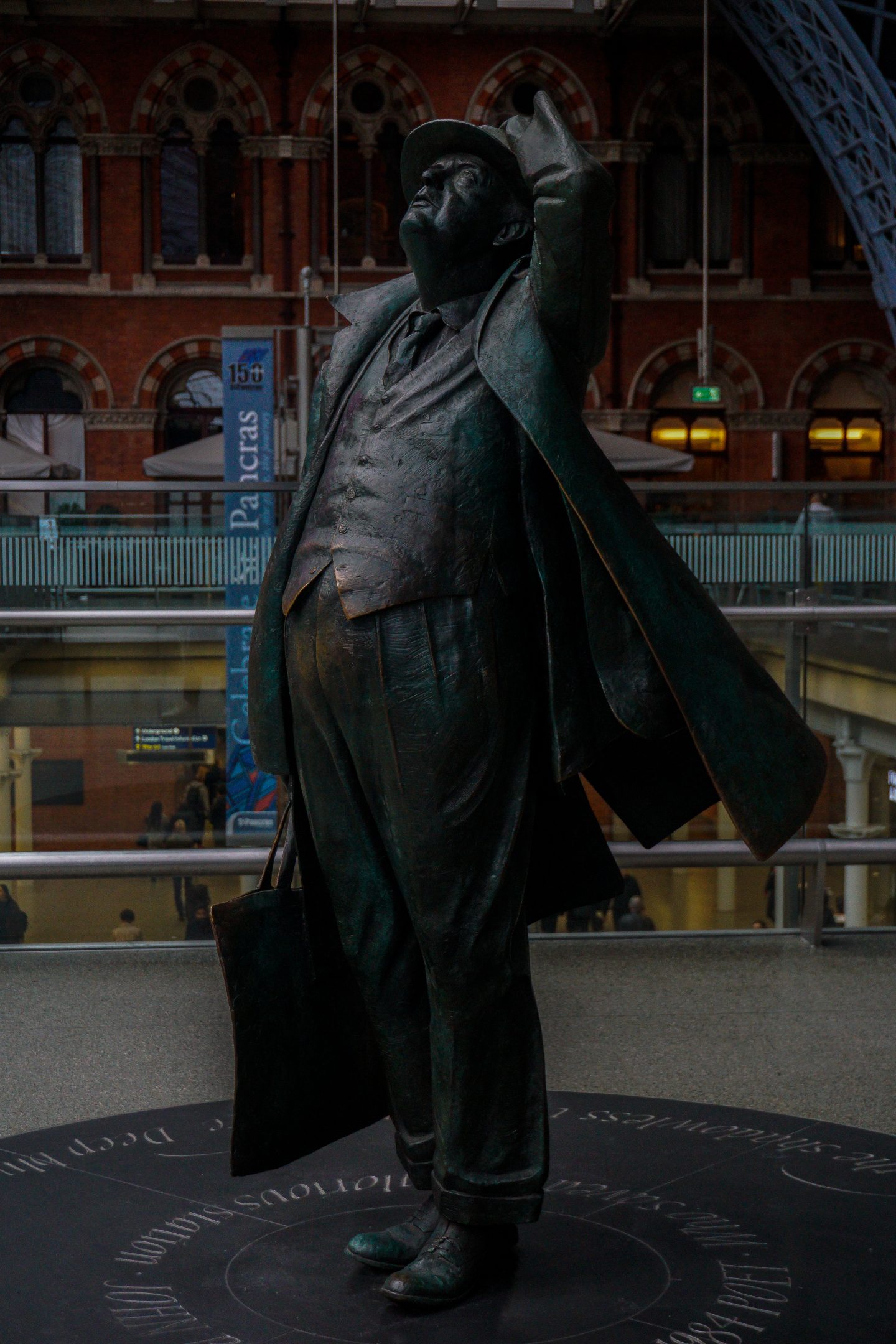 'Celebrate St Pancras – the people, the place, the journey' – is a series of events, exhibitions and installations commissioned by HS1 Ltd for the anniversary year. It will showcase the transformation of the station, the entry and role of women into the railway workforce, St Pancras' role in the trade of goods, food and beer into London, the station's wartime history and the people and journeys that have been shaped by it. Its a look at the past, present and future of this amazing place.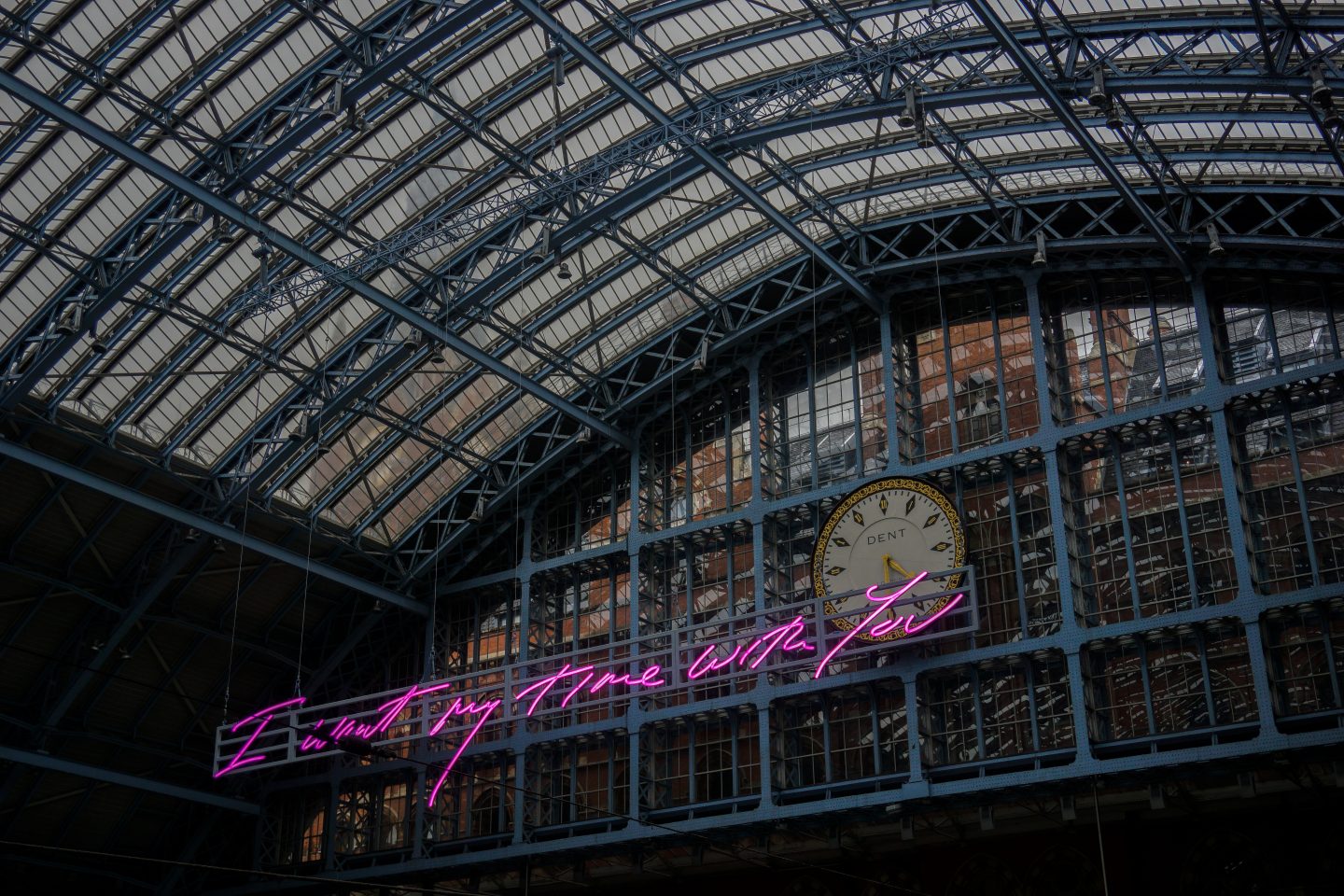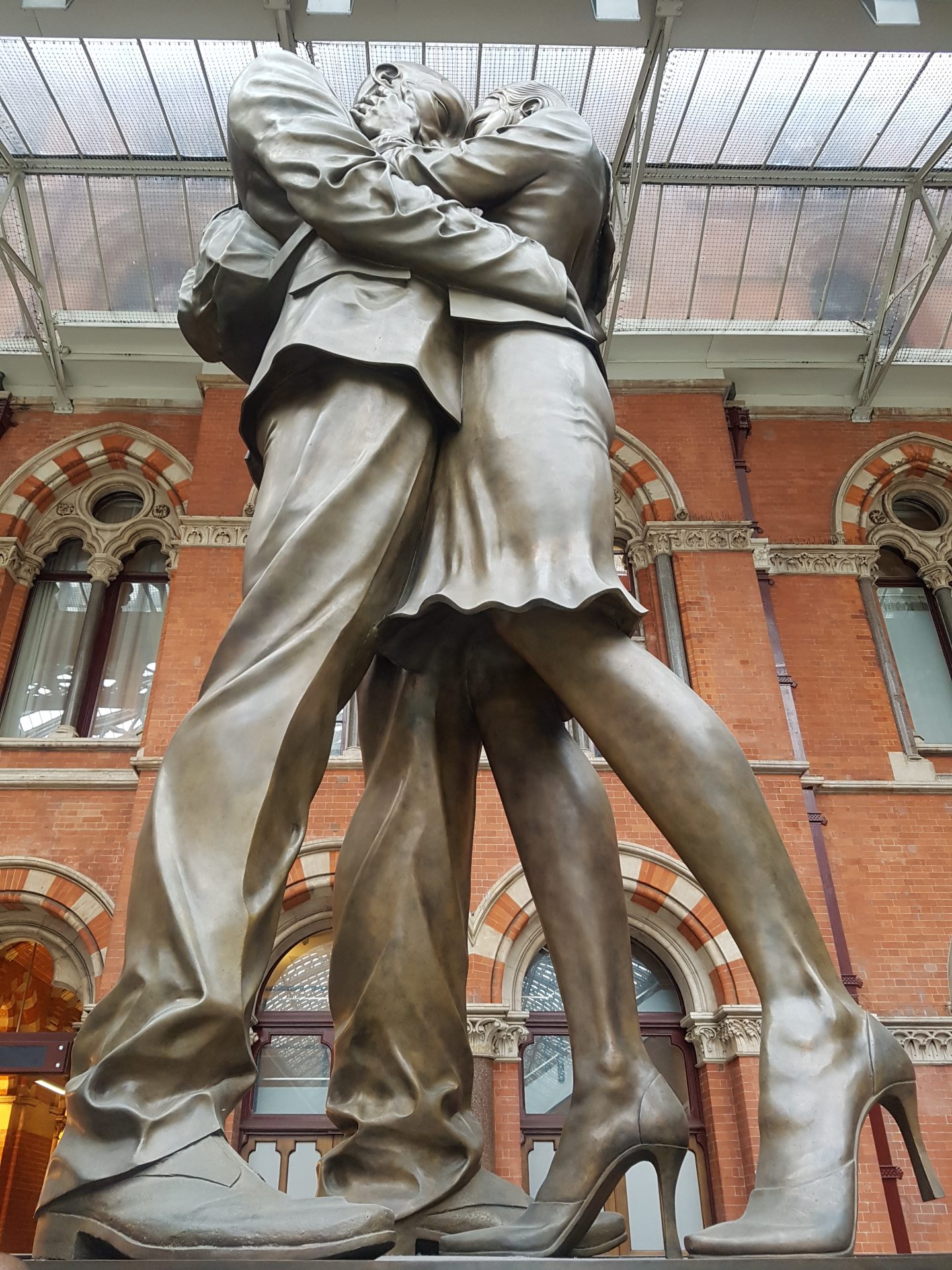 And lets not forget the fact that the EUROSTAR is based here and gives fast access to the Continent.  Perhaps I should make that long awaited trip to Paris after all…