October has been a whirlwind of tech events and gadget reviews, but the show must carry on. In a world of continuously advancing smartphones, it can be quite hard to decipher which one is best for you. There are many out there now, all with a variety of different price tags. But we've taken some of the latest smartphones in the market, to give you a full breakdown of who they are, what they do and how much of your English pounds you'll need to hand over for them.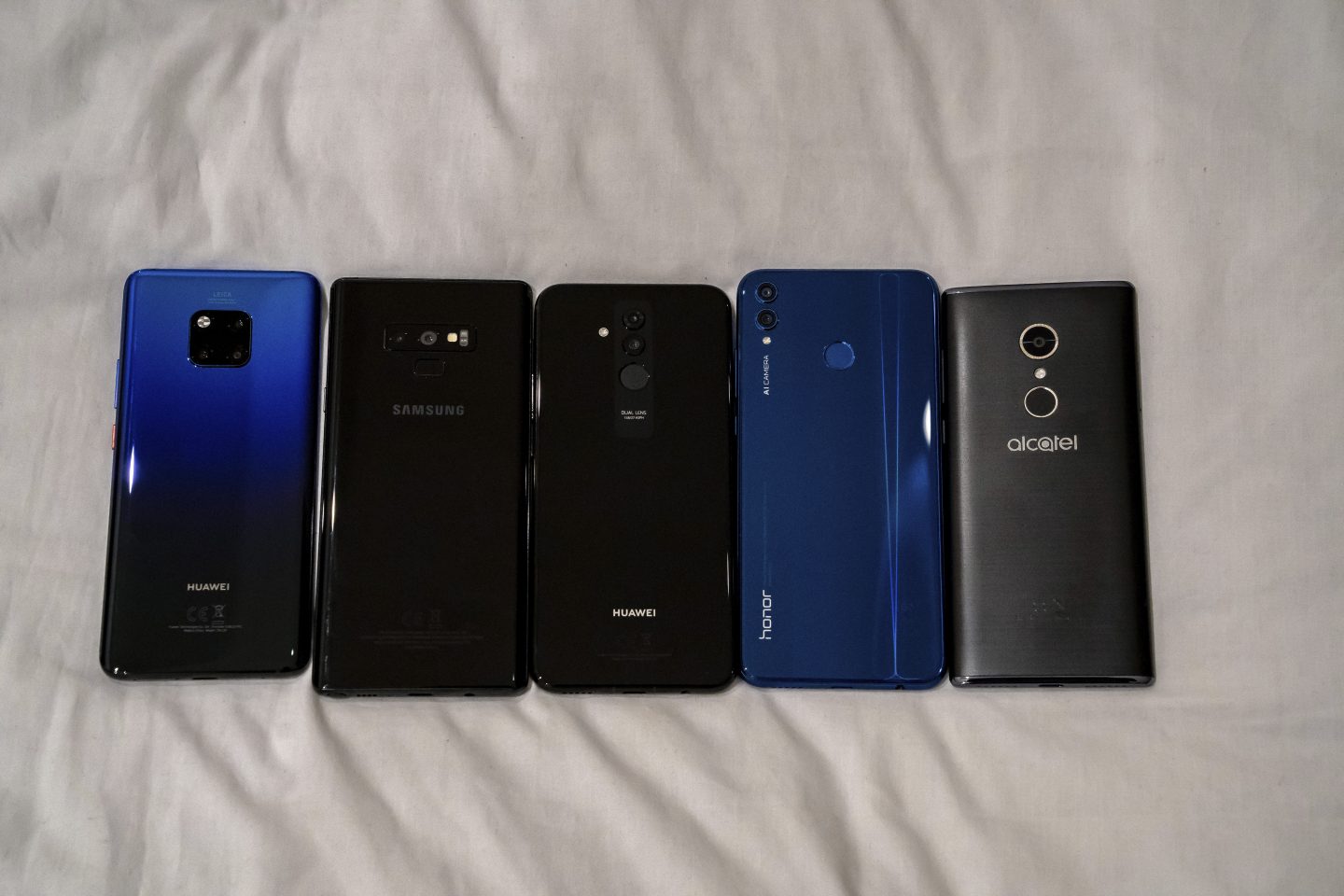 1) Huawei Mate 20 Pro
Pros: Amazing triple lens camera, wireless charging finally on board, reverse wireless charging
Cons: a bit more expensive than previous models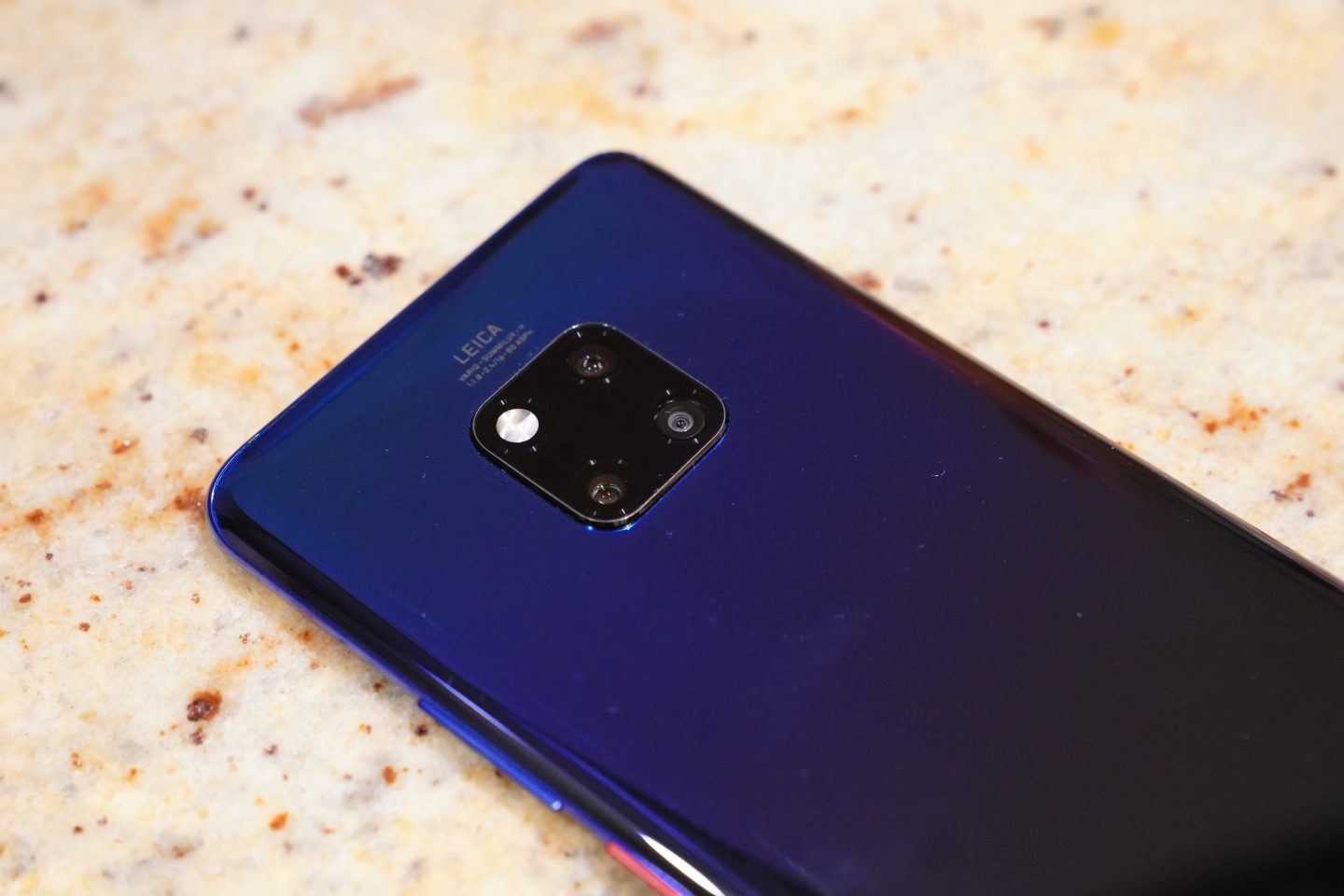 We were only recently at their major keynote speech in London, first hand seeing this freshly new device. Huawei have had a good year when it comes to smartphones and now, Huawei intends on ending on an even higher note with their Mate 20 Pro.
This new device is packed with some of the most ground-breaking innovations in smartphone technology, setting it miles apart from some of their direct competitors (take note Apple). Expect a new ultra wide-angle lens (which replaces the monochrome sensor in its triple Leica camera set up), wireless charging and a very impressive reverse wireless charging functionality, to charge your friends/ families inevitably dying iPhone.
2) Samsung Galaxy Note 9
Pros: Brilliant S Pen, larger, sharper display, great battery life
Cons: Face recognition system is poor, camera occasionally struggles in low light, Bixby is a pain!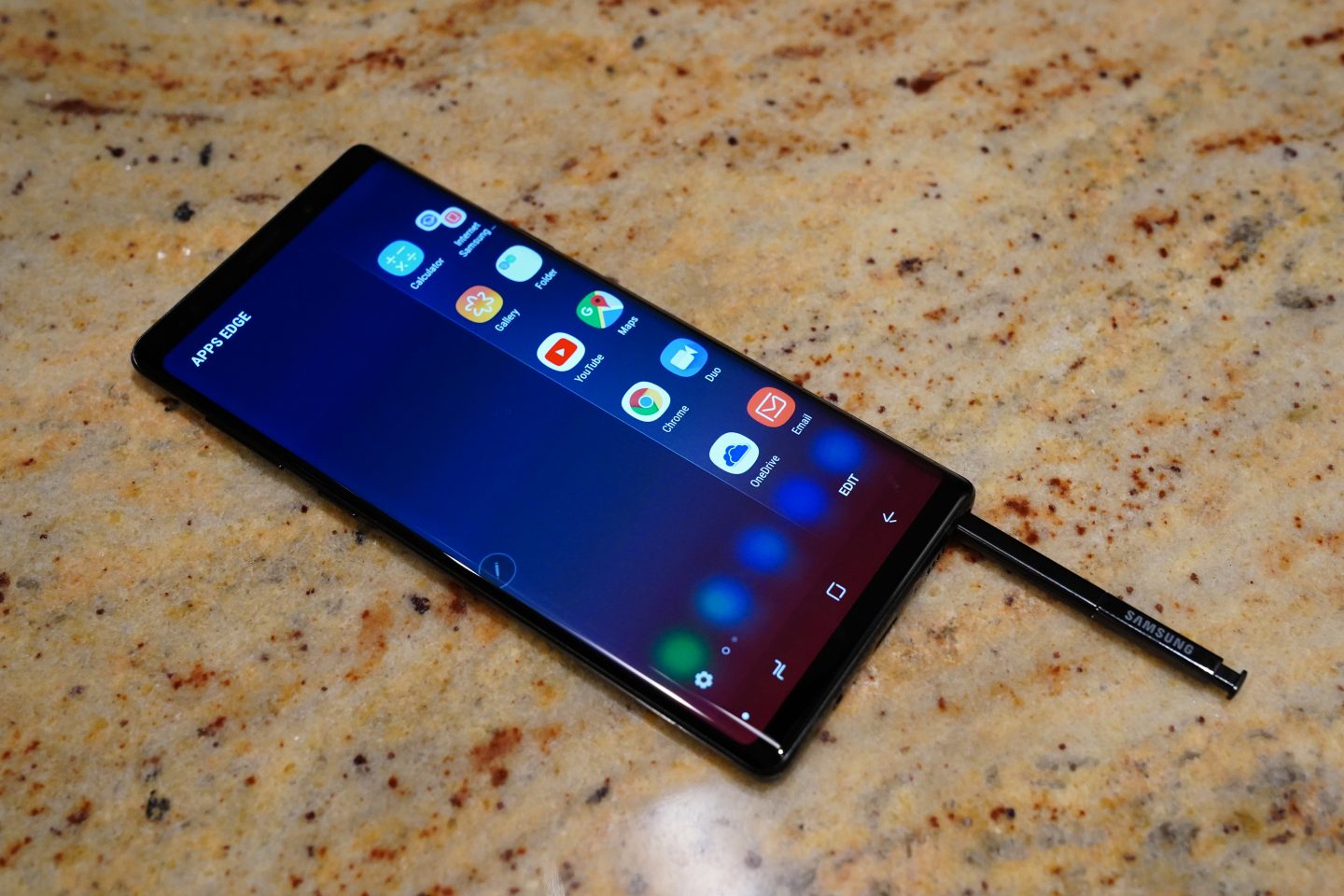 Swiftly coming into 2nd place for us is the recently launched Samsung Galaxy Note 9. A phone we feel is aimed more at the business/creative working types, hosting an abundance of impressive features on board. First thing to point out is the great S pen that comes neatly stored away within the Note 9. Safely living on the right-hand side of the phone frame means you're less likely to lose it. Another thing on the S pen is its handy button, which can be used for several different shortcuts, like the remote camera function.
Camera in the day is superb, focuses fast and produces some sharp quality images. My only challenge with the camera is its still not the best in low light situation, we often found images looking grainy or blurred. But I am comparing this to the astonishing camera of the Mate 20 Pro.
3) Huawei Mate 20 Lite
Pros: Super sharp display, 24MP front camera, Good battery life
Cons: Surface is very slippery, pricier than Honor equivalent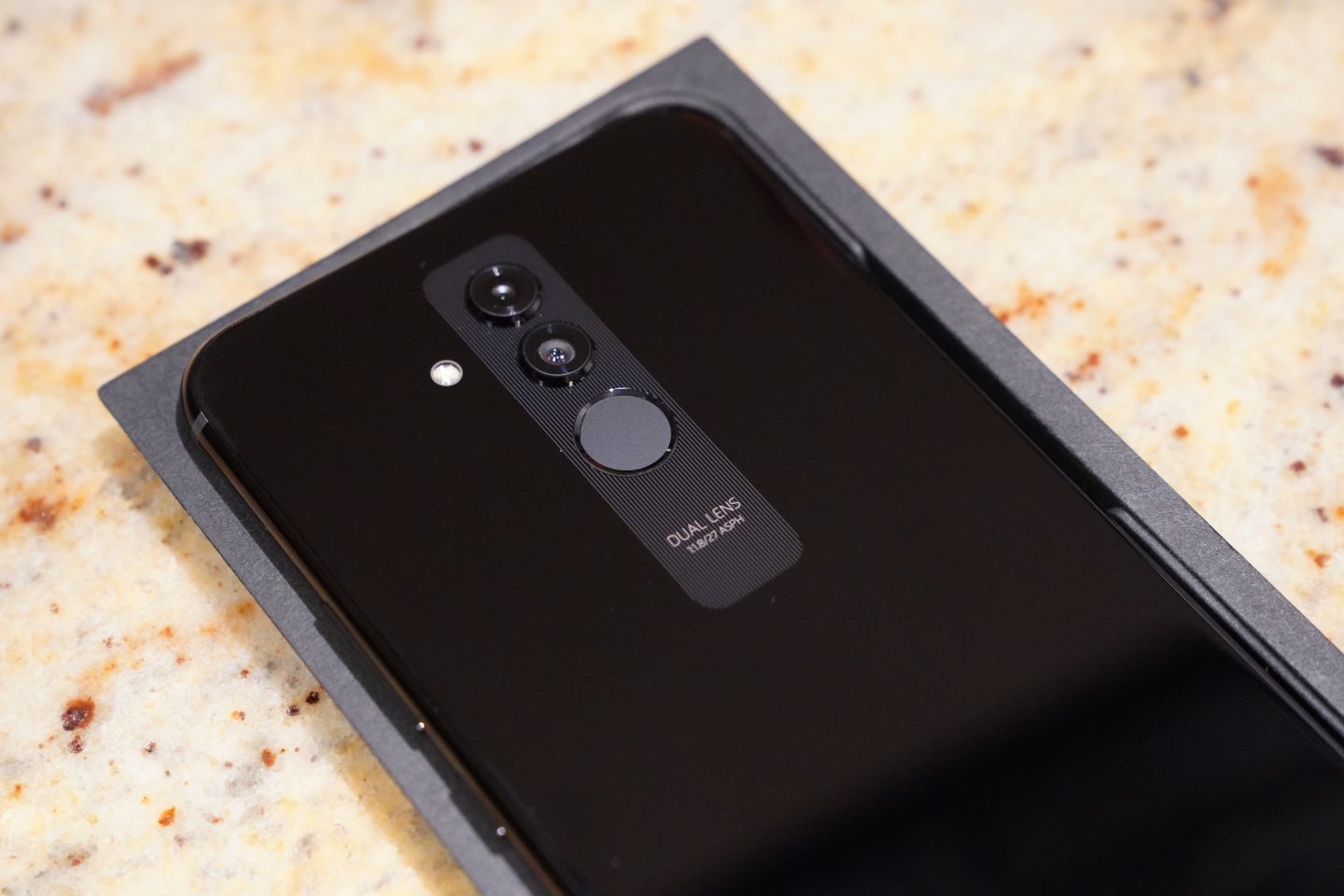 Another one from the Huawei Mate 20 series, but more on the budget conscious side. Earlier in September Huawei launched the Mate 20 Lite, conveniently around the time where Apple announced news of their IPhone XR. Unlike Apple's XR, the Mate 20 Lite provides some dynamite features, but at almost half the price.
Expect your new mate 20 lite to have a dual 20M camera set up at the back (not the Leica type sadly), kirin 710 processor, 3750mAh battery and a solid 64GB internal memory, with up to 256GB added memory via micro SD card.
4) Honor 8X
Pros: Attractive design, dual 20MP back camera, 16MP front camera, great price!
Cons: No wireless charging, A lot of junk apps pre-installed, AI camera not all that.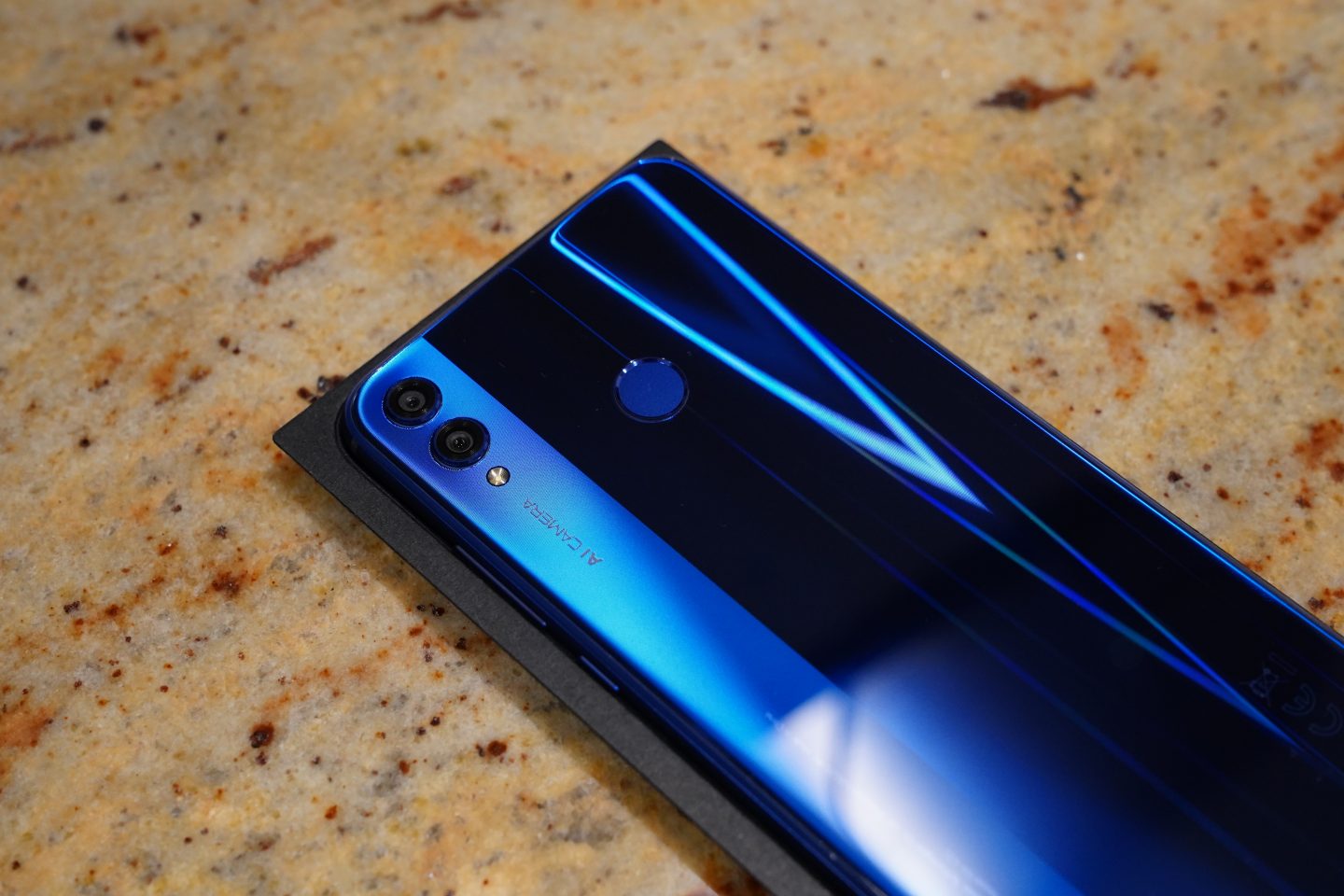 If you didn't know this already, Honor is the sister brand of Huawei. But this still hasn't stopped them from bringing out some seriously solid smartphones, at incredibly competitive prices. Their new Honor 8X is a shining example of this, as it boasts an excellent screen, 3750 mAh battery (like the Mate 2 Lite) and a pretty cool design (especially in the blue version).
Whether we would choose this model or the Mate 20 Lite is still a big question for us. On overall specs we're still swayed more to the Mate 20 lite. But from a pricing point of view, you're naturally going to run for the 8x more at a hard to believe £229 price tag.
5) Alcatel 5
Pros: great value, almost zero bezel look, dual front cameras, face ID.
Cons: Not a that great performance, average camera, old Android installed.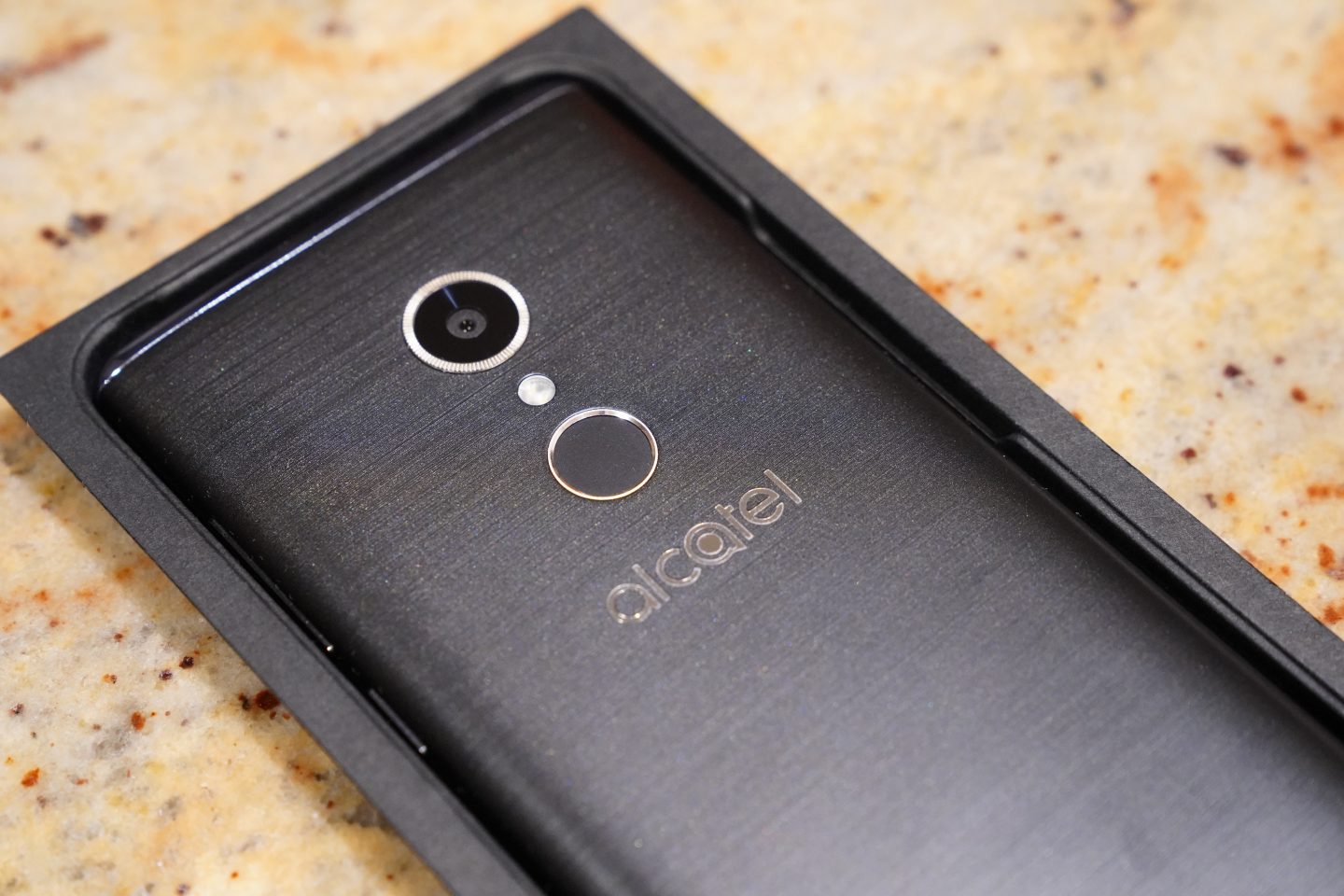 Last one in our top 5 is Alcatel's self-claimed higher spec smartphone, the Alcatel 5. The brand who were frequently on the scene, in the times where a keypad and a LCD screen was more than sufficient. We now roll the clocks forward to the time of social media and Wi-Fi and we see Alcatel return with compelling smartphones for the budget conscious consumers.
The key stand out points in the Alcatel 5 are its dual 13MP front camera set-up, 12MP rear camera and 32GB storage built in. the rear camera could be dual lens, especially when you consider the 3v has this in its spec. but we won't this against Alcatel as the front dual camera is pretty good.
At the seriously reasonable price of £169, its very unlikely that you'll find a phone this decent at this low value.
These hones are all that we have tried, tested and enjoyed in one way or another. So if you're now on the hunt for a new smartphone, take a look at this selection, as there's something for everyone's budget.