It's that time of the year yet again boys and girls where as the weather keeps turning, as does our style of beverage choice. Whisky is my go-to throughout the year, but more so during the autumn /winter times.
So what better way to switch up the palate and give whisky the consideration it deserves. The best news we've had all week was learning that at long last, Chivas will return to the UK with its exquisite concept; The Blend.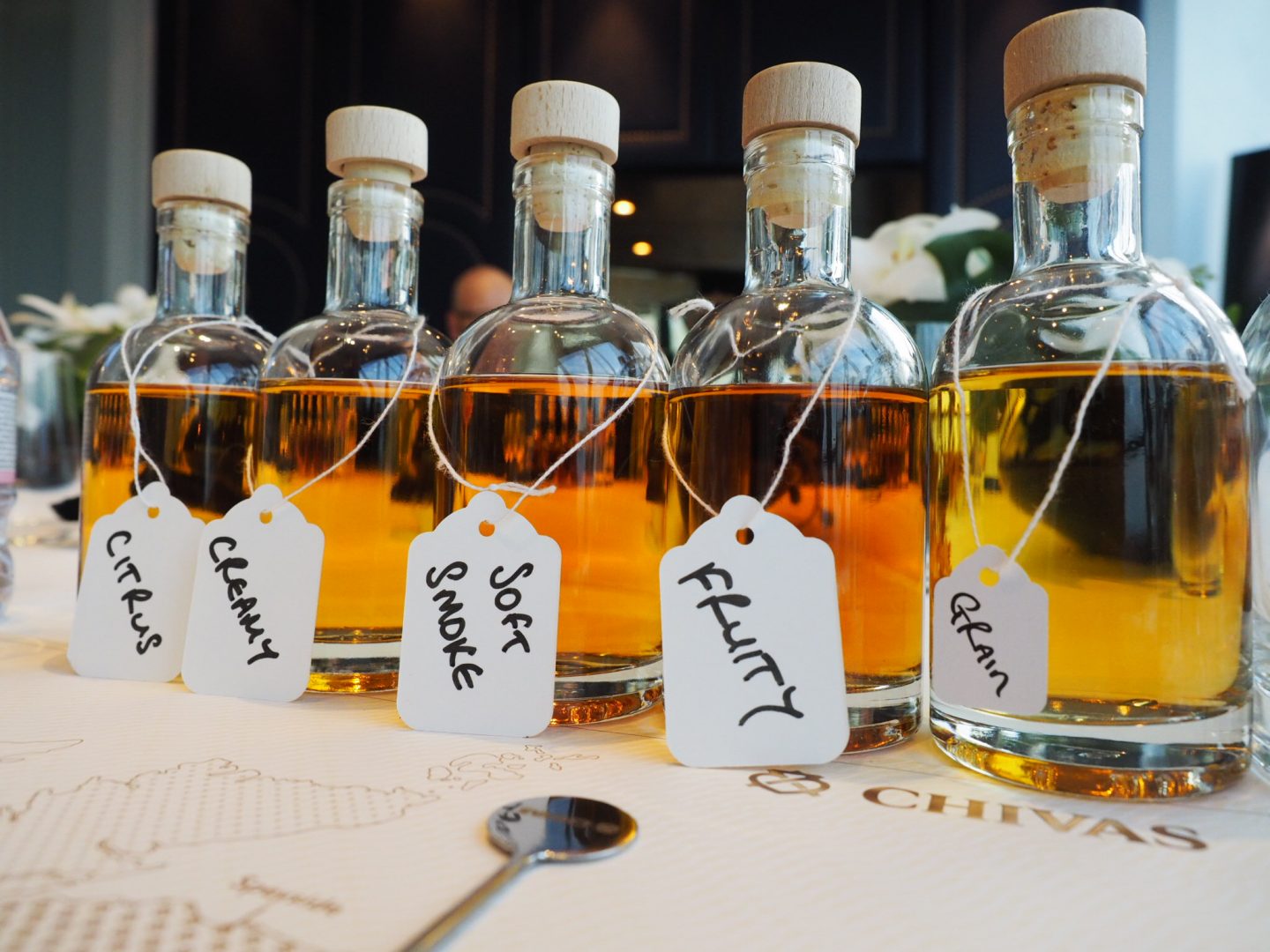 Now for those who have never been, this is the perfect time to jump on board and experience the wonderful world of premium blended whisky. Originally in 2016, Chivas launched The Blend as a pop-up within the Truman Brewery in London, giving all of you whisky lovers the chance to immerse themselves premium whisky as well as make their very own. Last year saw the Chivas Blend experience become such a massive hit that it additionally opened its doors in Manchester for the first time, delivering over 20,000 whisky blending experiences (that's a lot of whisky!).
And off the back of what has been an immensely successful couple years, Chivas will be expanding The Blend to more cities around the UK. These will be in cities such London once again, as well as Manchester, Liverpool and Glasgow.
There will be two sessions running each day, at 6:30pm and 8:30pm, driving good conversation, a history lessons into Chivas and of course, so good old fashion blending of whisky.
Getting involved in all this fun, will only set you back 15 English pounds, not bad for some interesting knowledge and awesome entertainment, not to mention all the good whisky you'll get to blend into your own expression.
To get yourself booked in, head on over to the Chivas website, and have fun at The Blend.
Dates and locations of The Blend are as follows:
LONDON (4x bars)
Mac & Wild
Dates: 20th Nov, 27th Nov, 4th Dec, 10th Dec, 15th Jan, 22nd Jan, 29th Jan
Time of sessions: 6.30pm / 8.30pm
Boisdale
Dates: 21st Nov, 27th Nov, 8th Jan, 15th Jan, 29th Jan
Time of sessions: 6.30pm / 8.30pm
Caravan
Dates: 16th Jan, 23rd Jan, 30th Jan
Time of sessions: 6.30pm / 8.30pm
LIVERPOOL 
Royal Institution
Dates: 9th Nov, 16th Nov, 23rd Nov, 30th Nov, 7th Dec, 14th Dec, 21st Dec, 11th Jan, 18th Jan, 25th Jan
Time of sessions: 6.30pm / 8.30pm
LEEDS
The Tetley
Dates: 21st Nov, 2nd Jan, 9th Jan, 16th Jan, 23rd Jan, 30th Jan
Time of sessions: 6.30pm / 8.30pm
MANCHESTER
The Loft
Dates: 15th Nov, 21st Nov, 29th Nov, 6th Dec, 10th Dec, 20th Dec
Time of sessions: 6.30pm / 8.30pm