You really must get out on the water when you visit Tofino, on Vancouver Island.  On our visit we wanted to try and see some whales, but had also heard about secretive hot springs on one of the nearby island inlets.  So we visited Jamie's Whaling Station, and discussed it with the staff.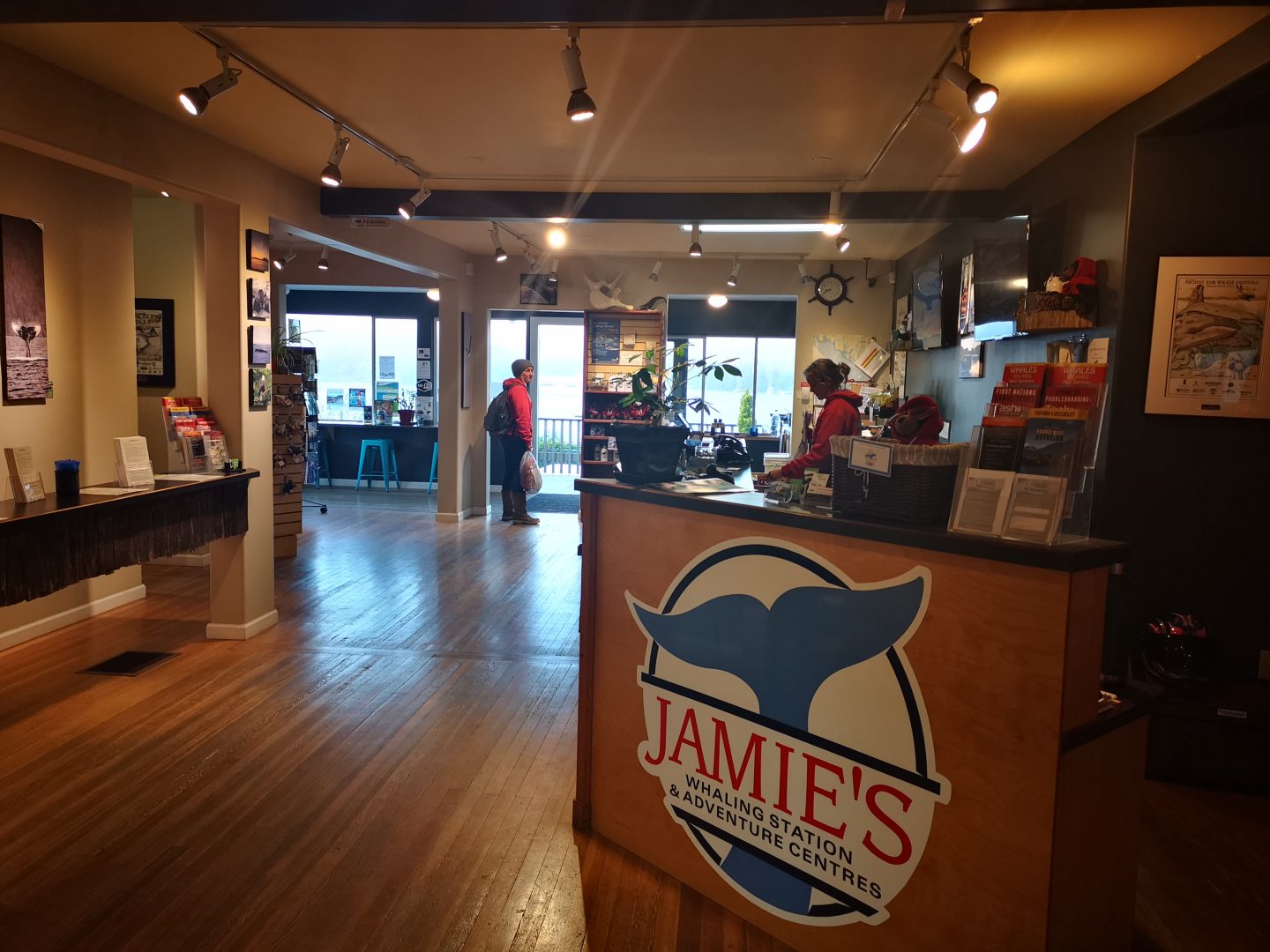 You can only get to the hot springs by chartered boat, and we found out that the Captain of our boat would try and track down some whales on our way to the hot springs.  So we thought this is the best of both worlds and choose the day visit to the hot springs. On the day of our trip we met on the pier and awaited the arrival of our boat.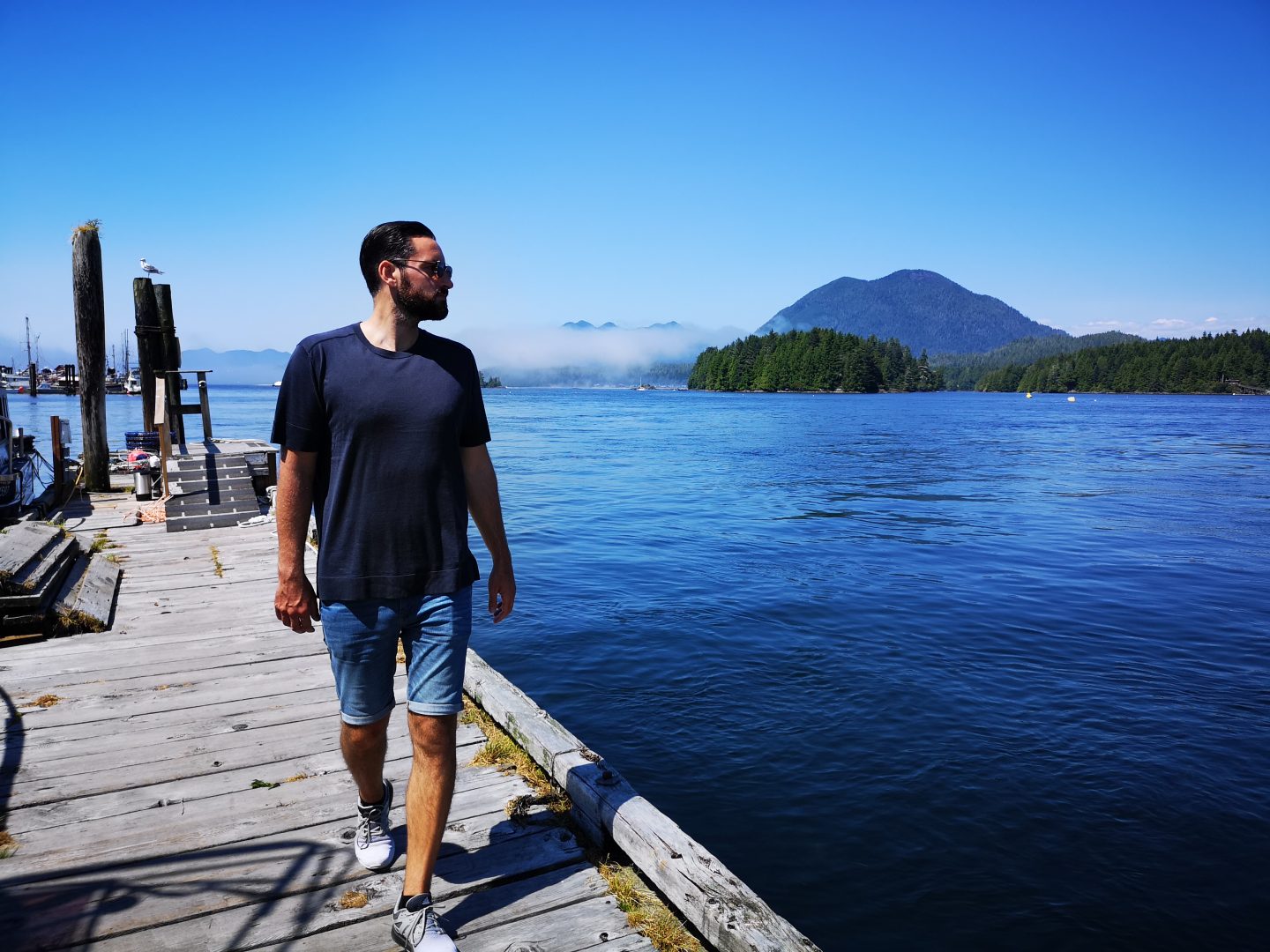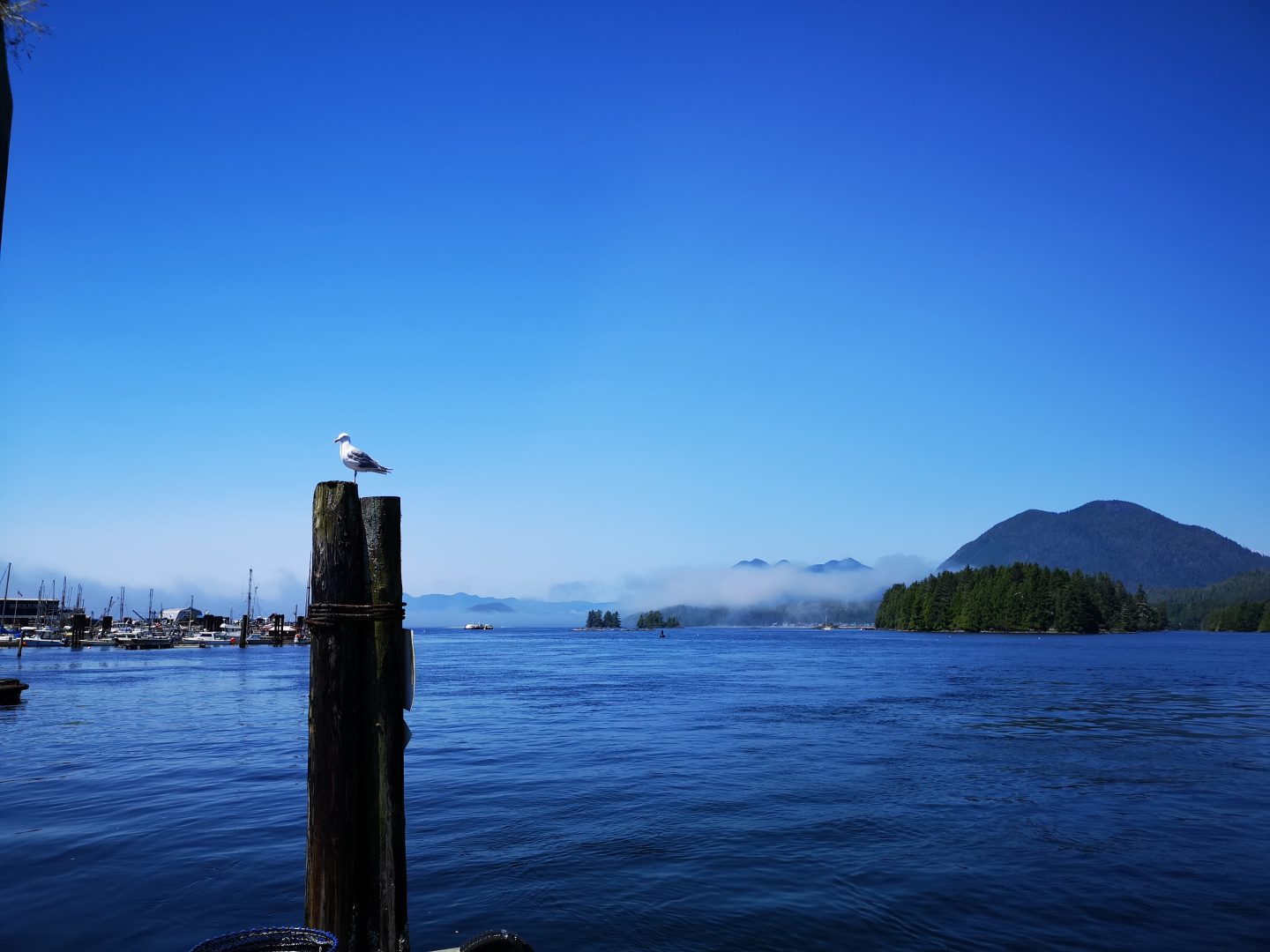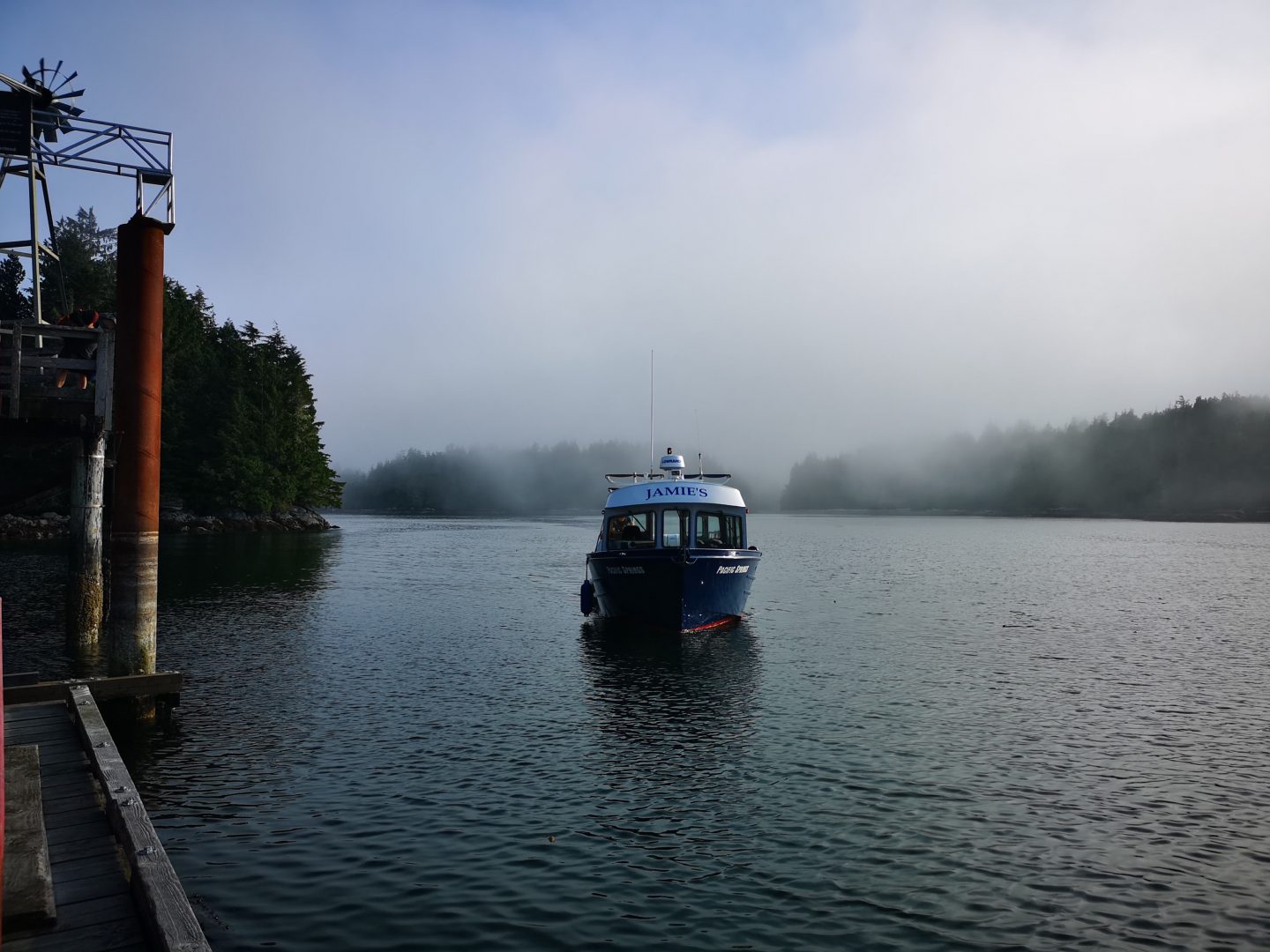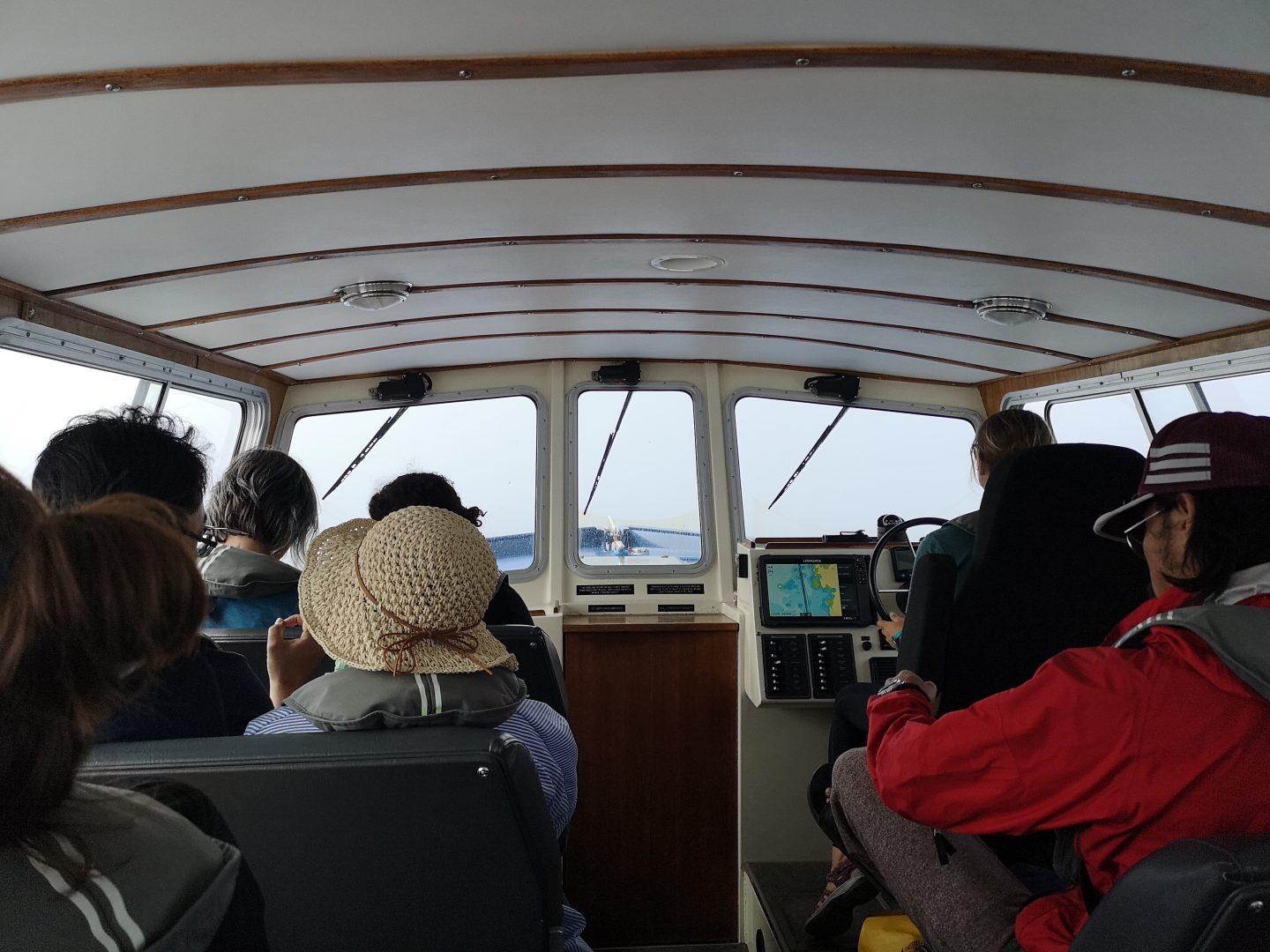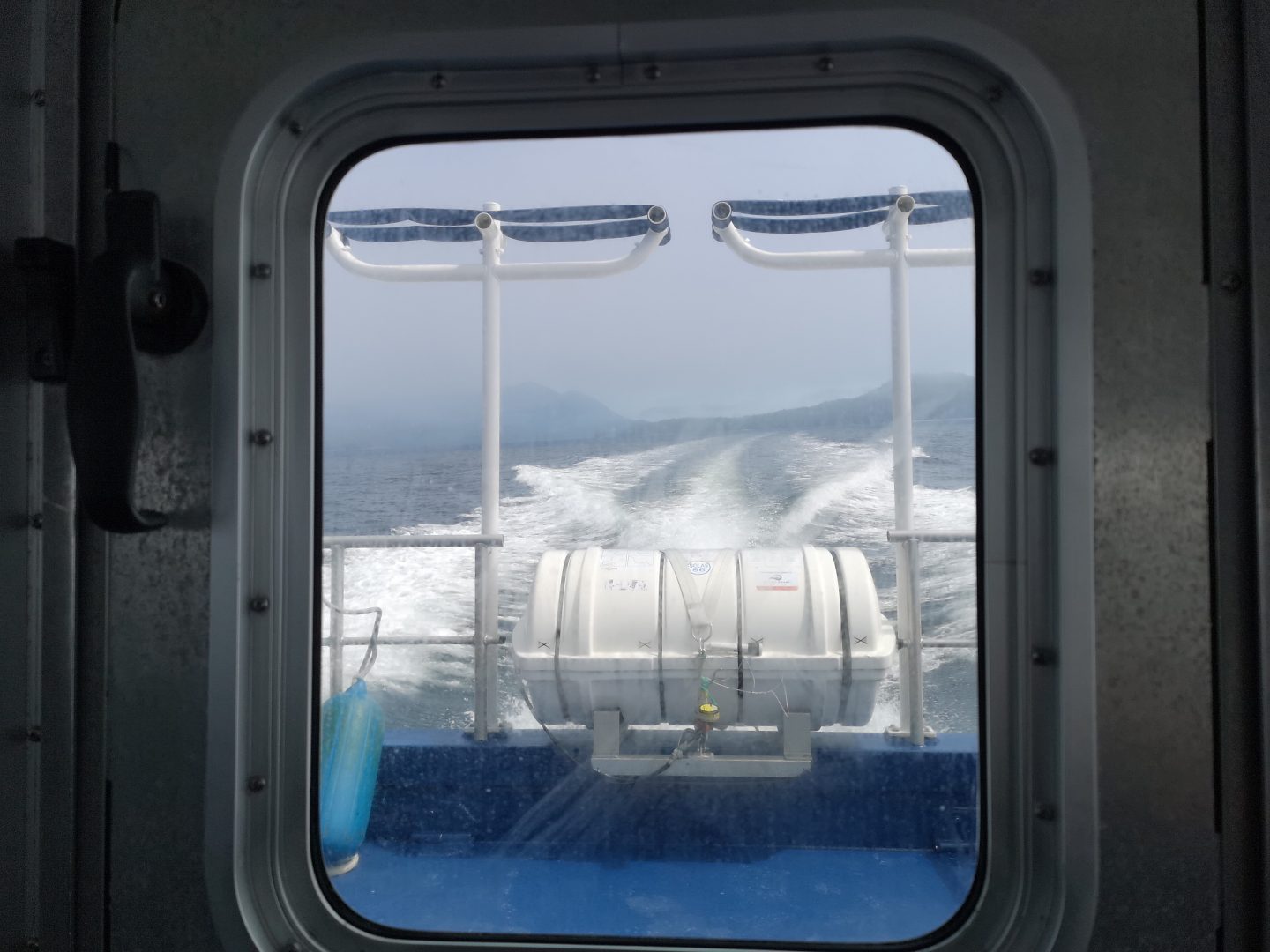 Once inside and a quick safety check, we were on our way.  We were really lucky to spot some grey whales on the route.  All the tourist boats have a strict code of conduct with whales and will not get within 200 metres of them, so whilst I don't have any pictures of the whales the memories will last a life time.  Onwards to the hot spring docks we went.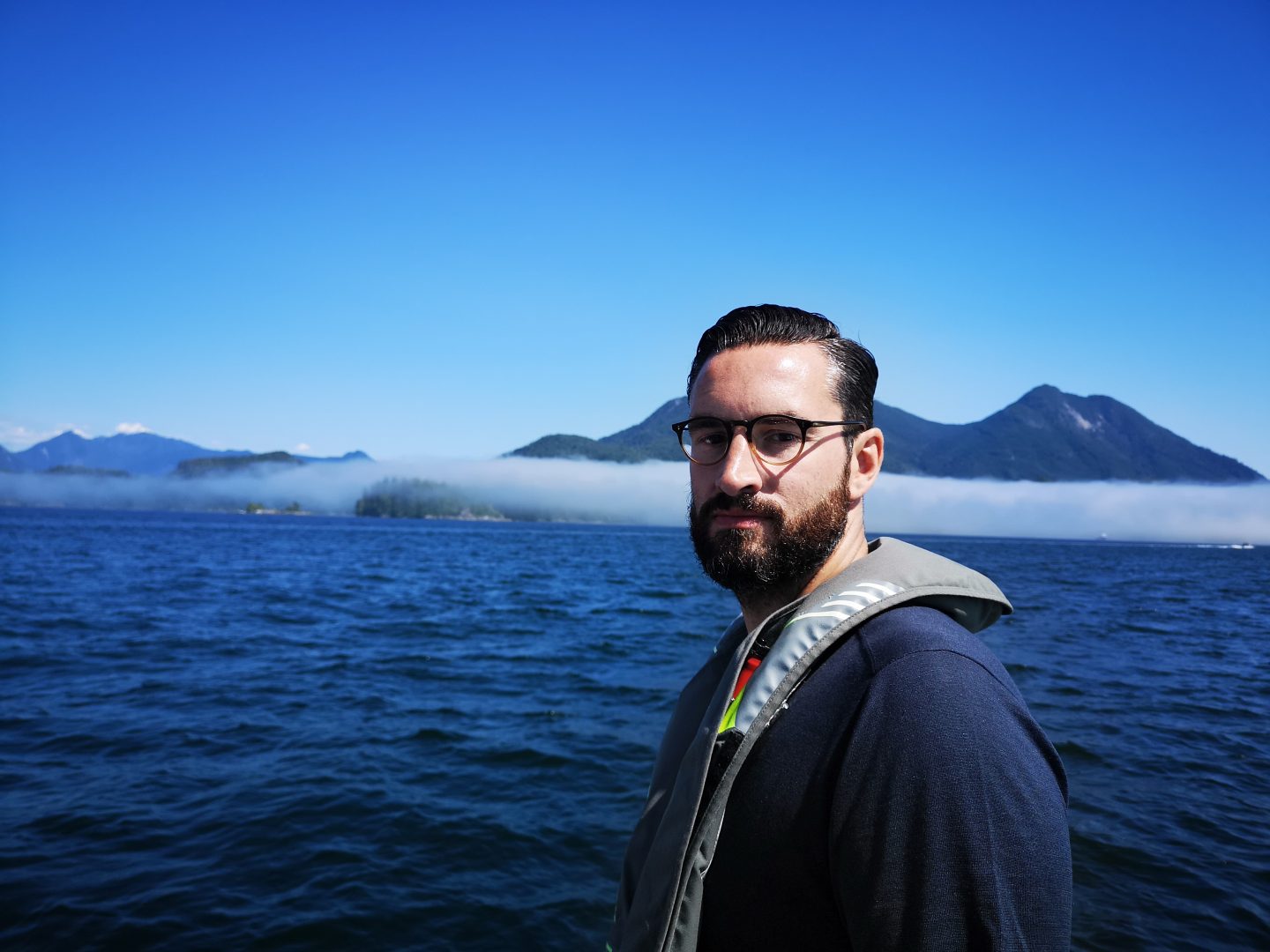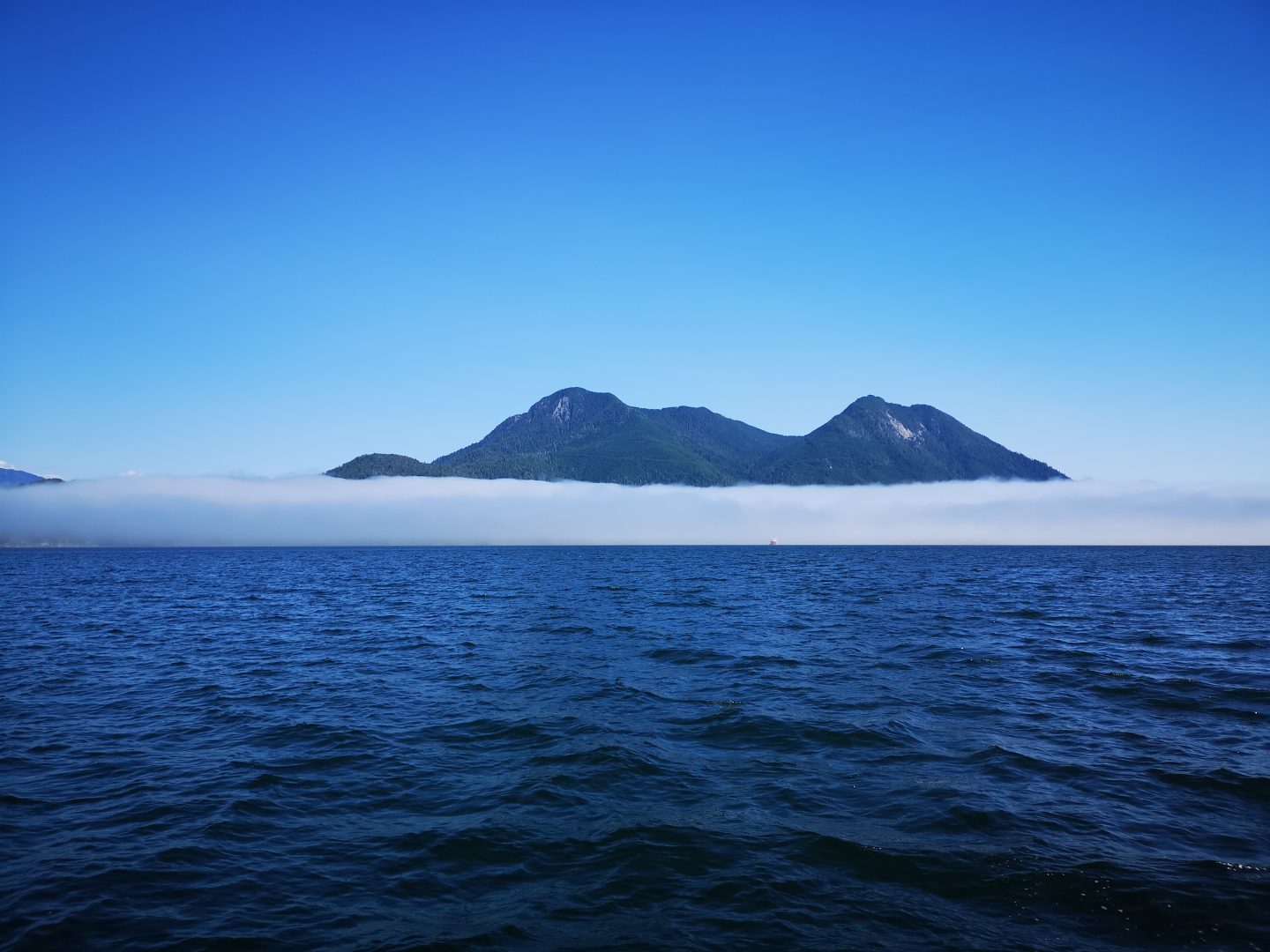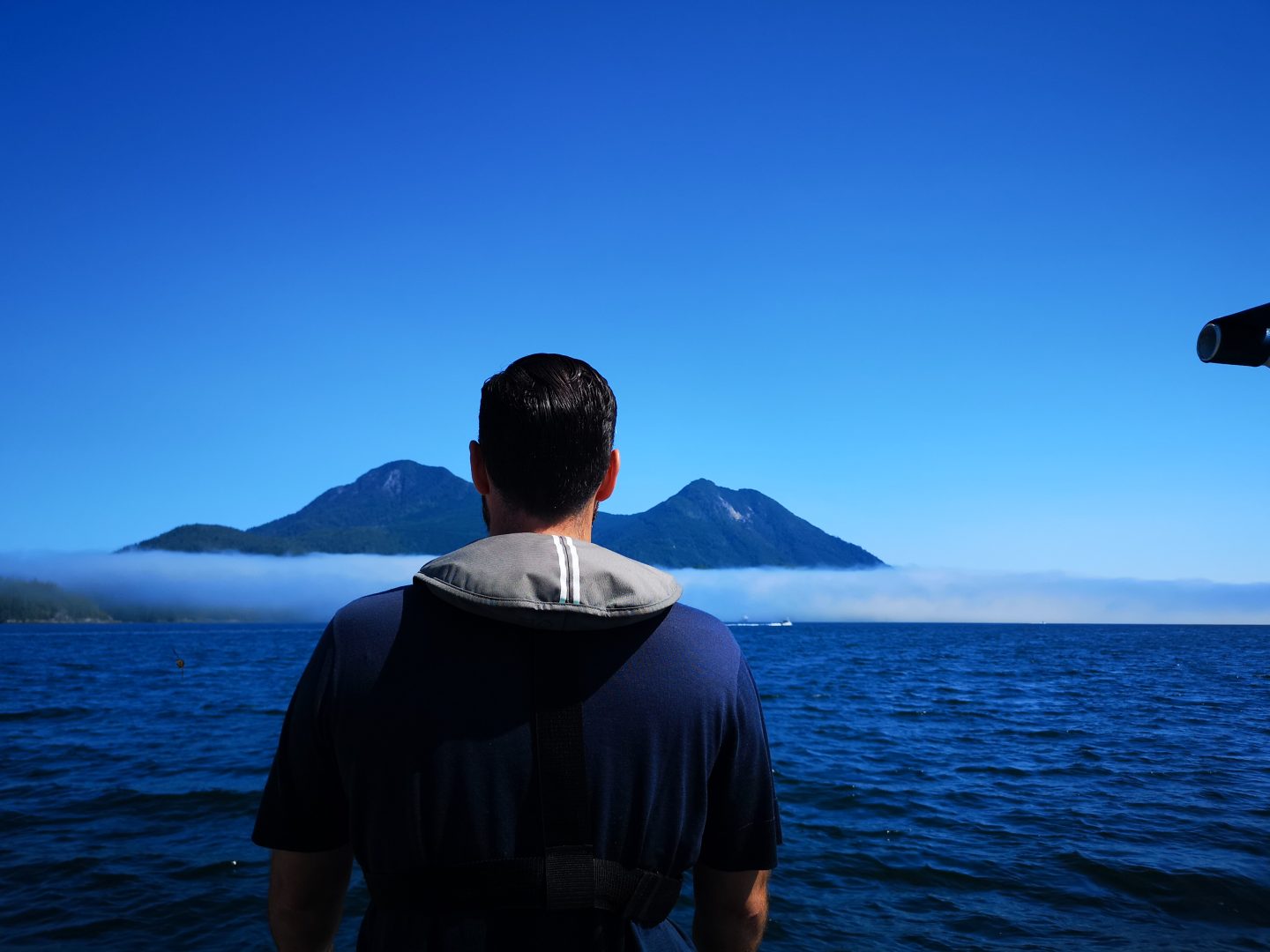 On arrival, it feels like you are entering another world.  There is a small pier that you get dropped off at, you are told when to be back at the boat and then left alone to explore.  Surprisingly there is a native wild pack of dogs (they look like large wolves!) that live here.  They will be very friendly towards people, but don't bring out any food or try and feed them.  For obvious, wild pack of dog, reasons.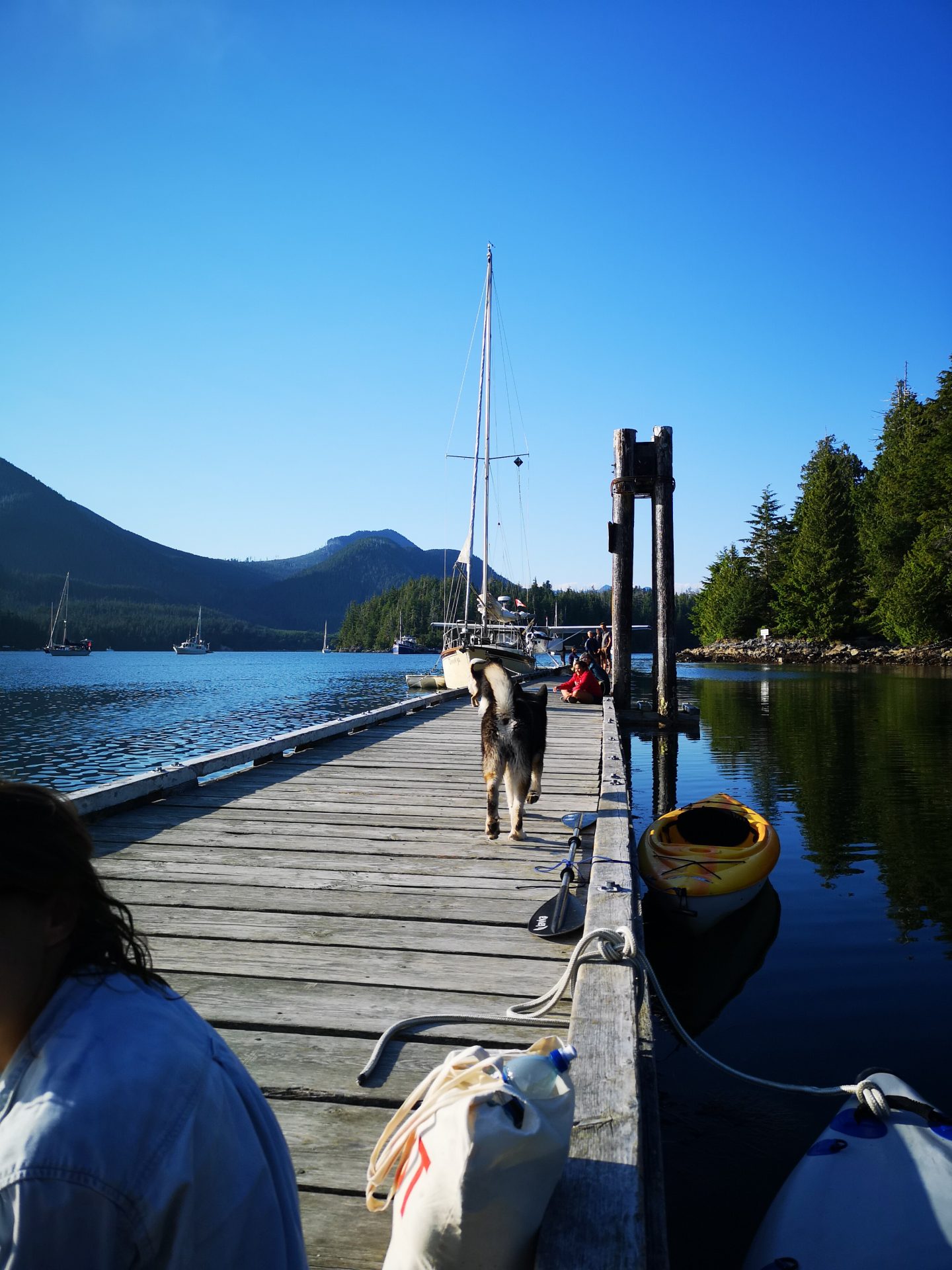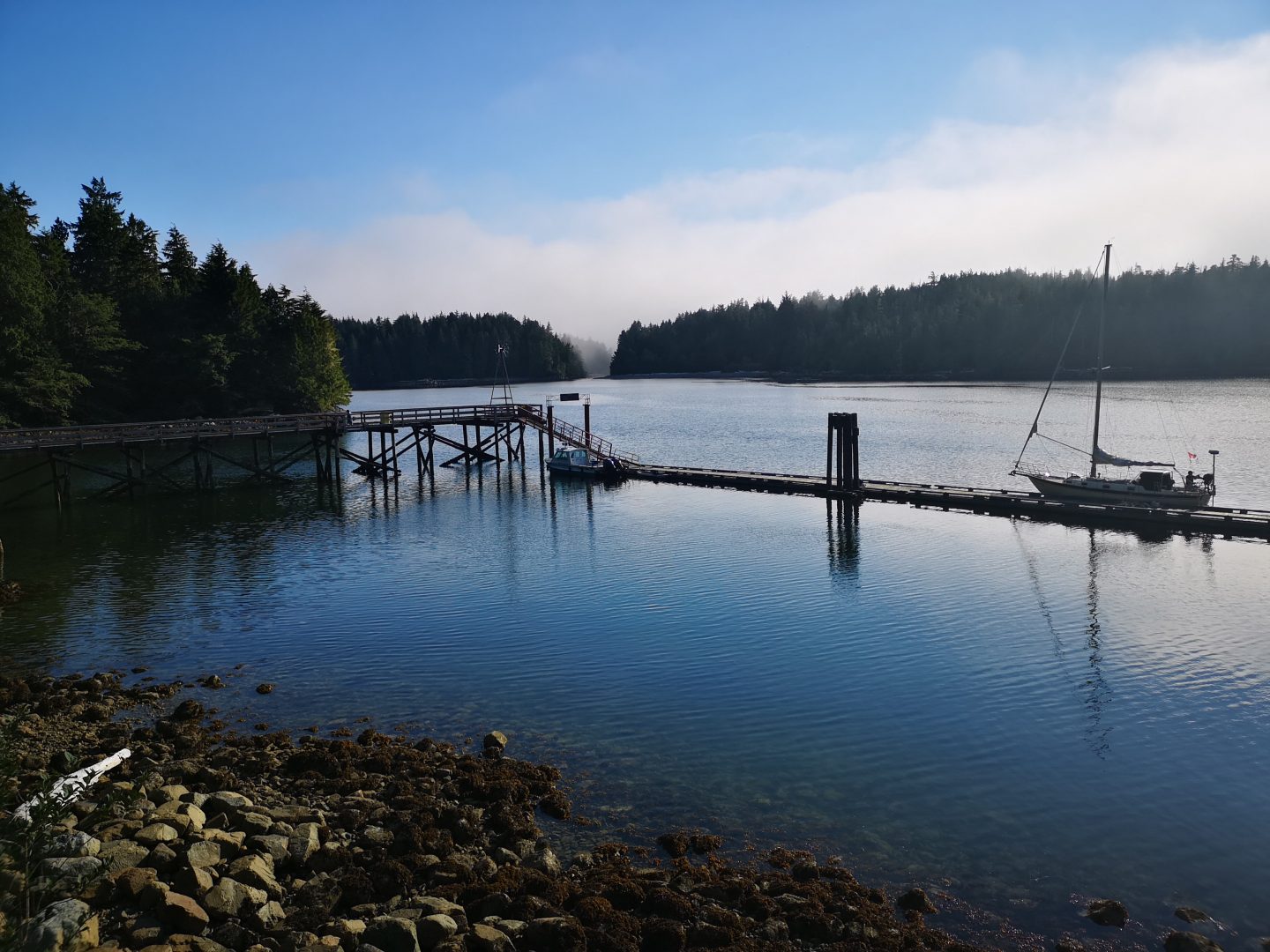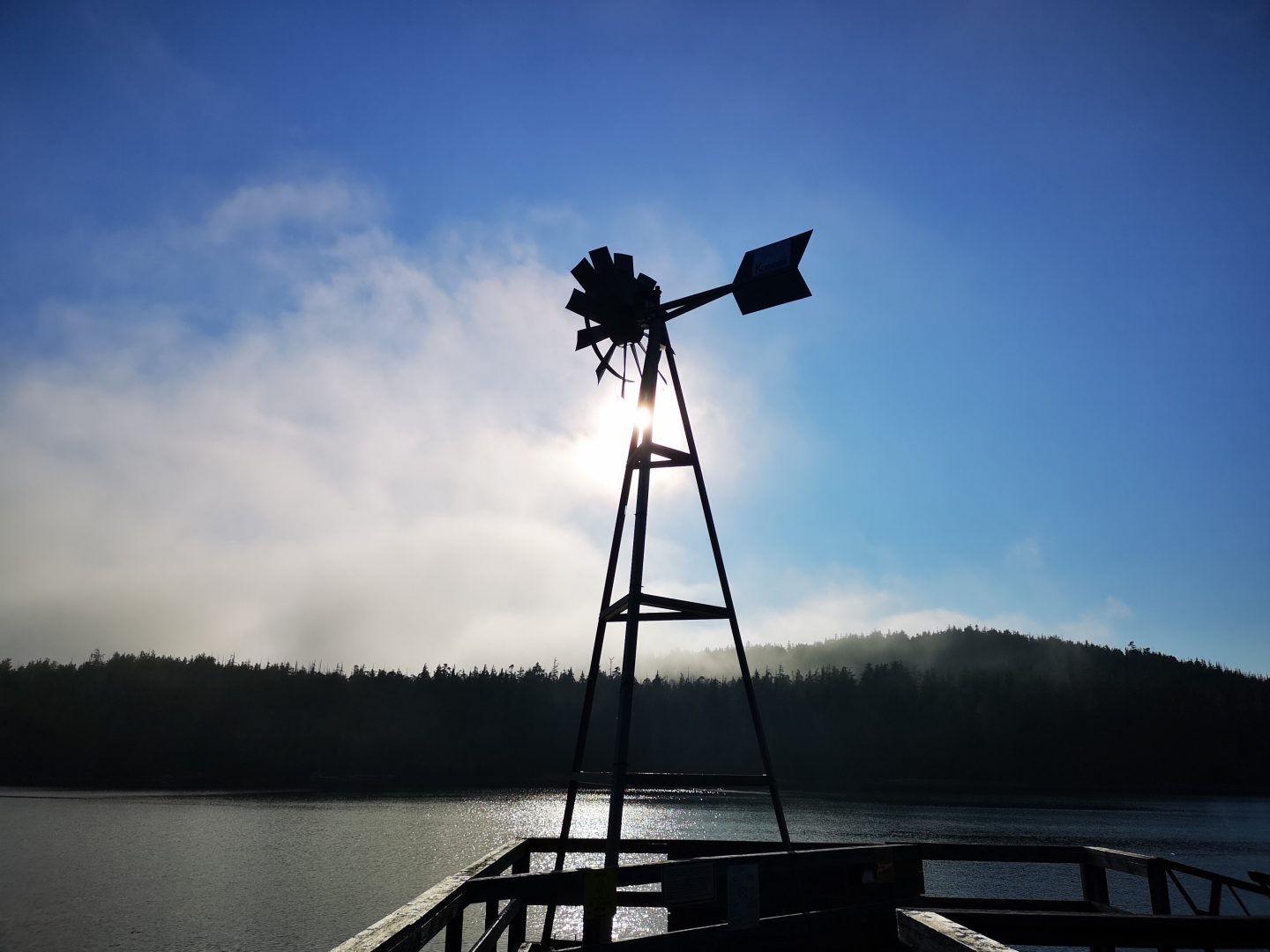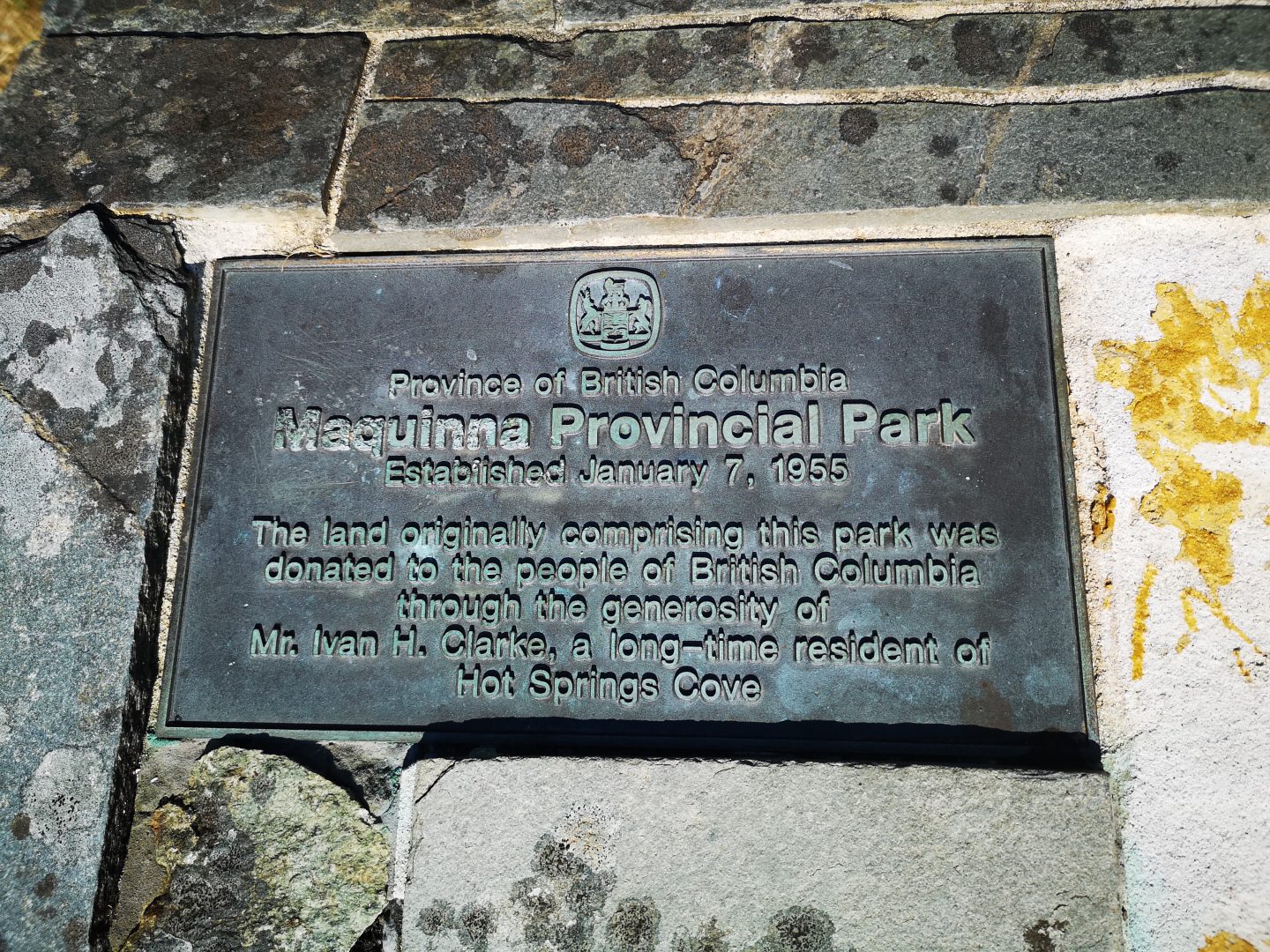 There is a wooden path that works its way through the forest to Hot Spring Cove.  It takes about 35-45minutes to walk, so bear this in mind for your journey back to the pier for the boat pick up.  If you miss the boat…. well im not sure what happens, but you might be stranded.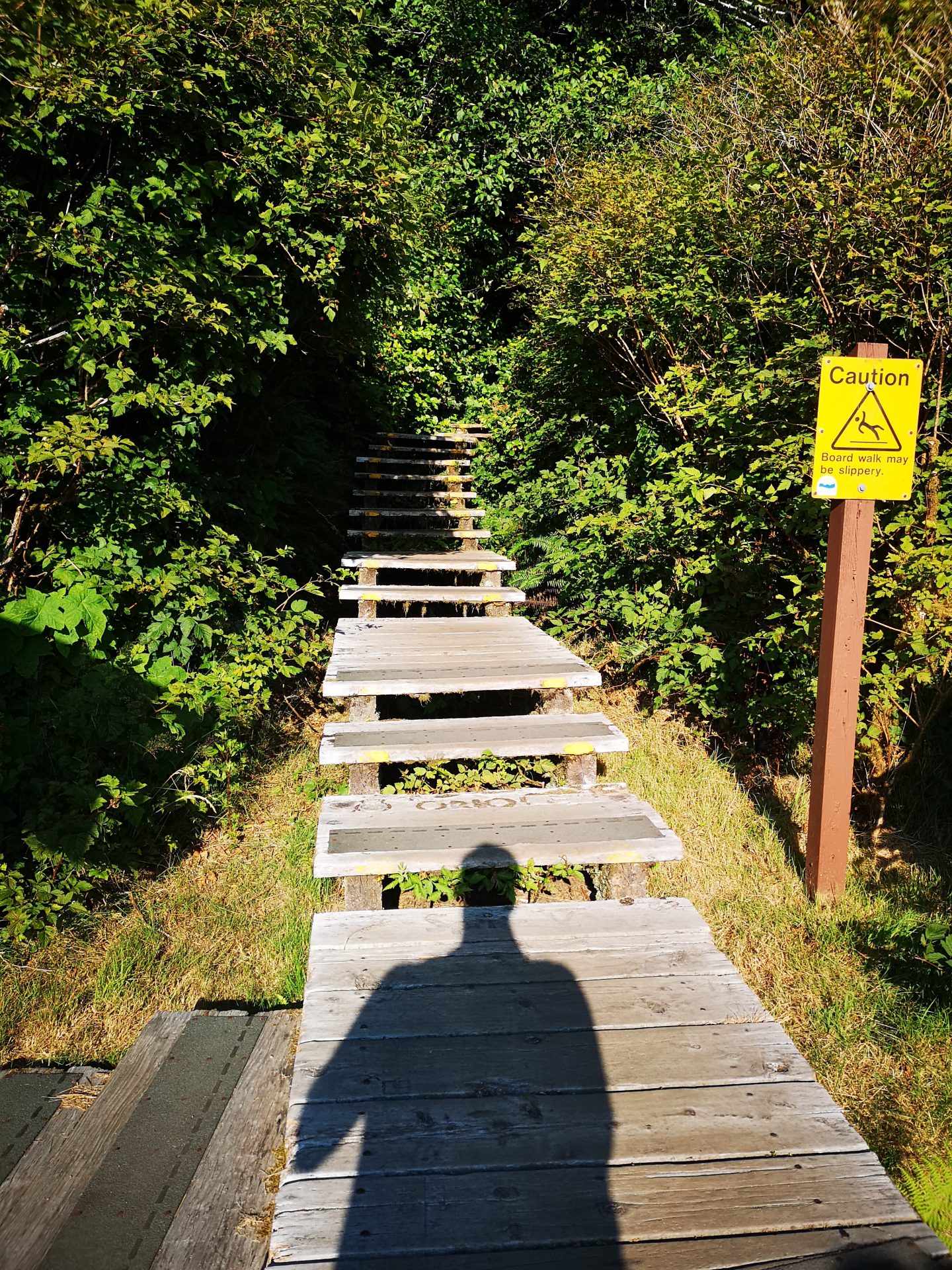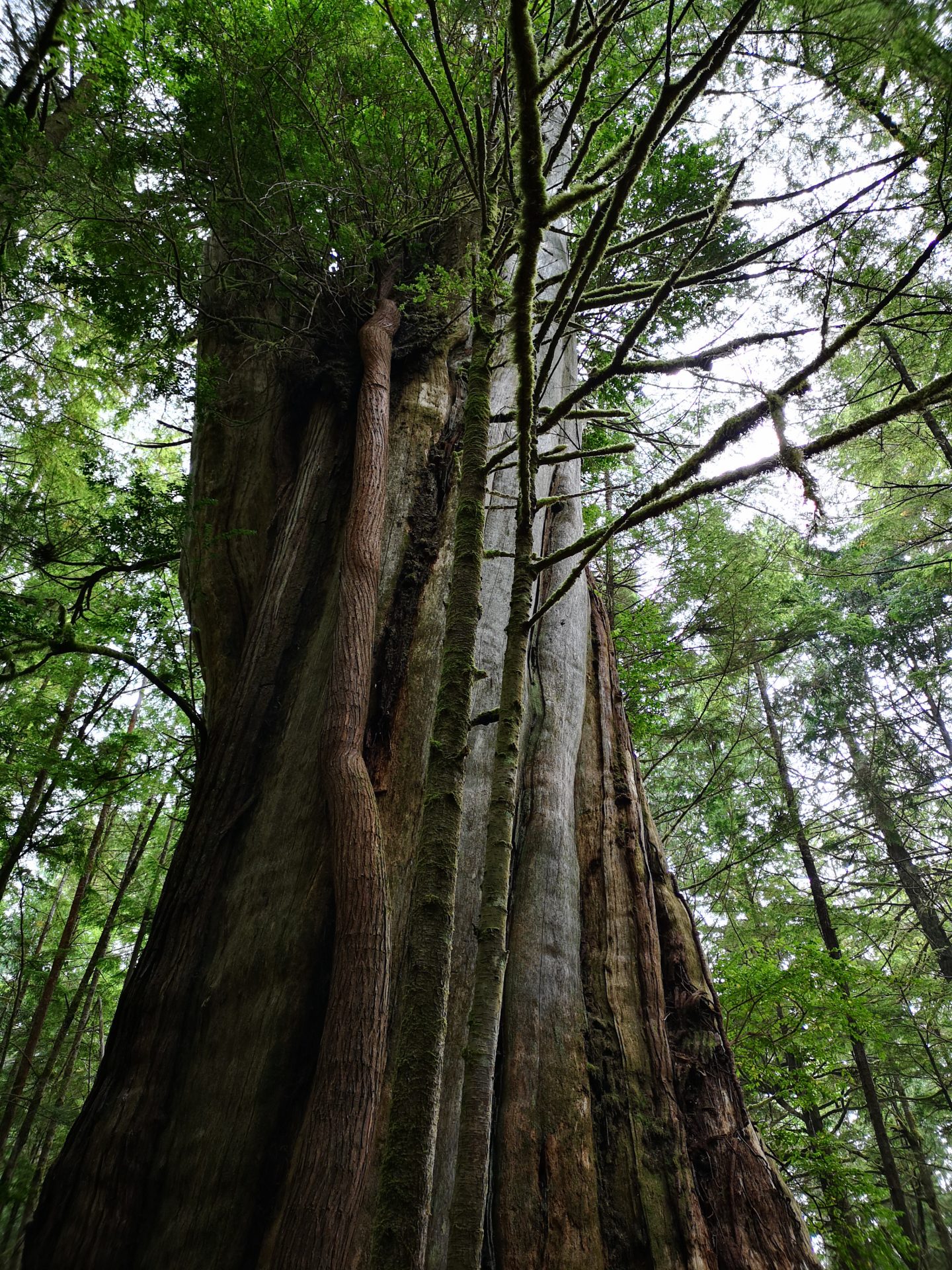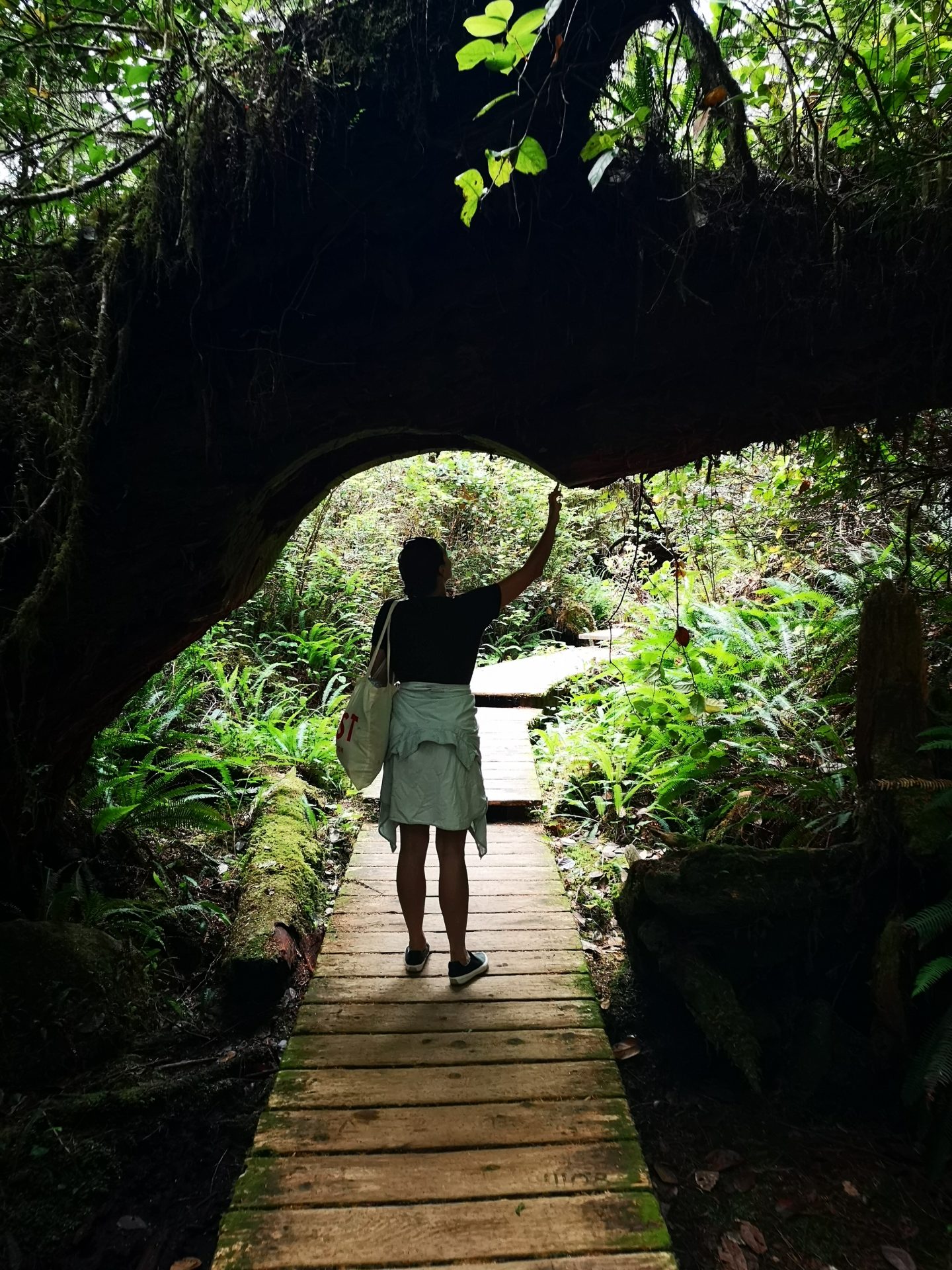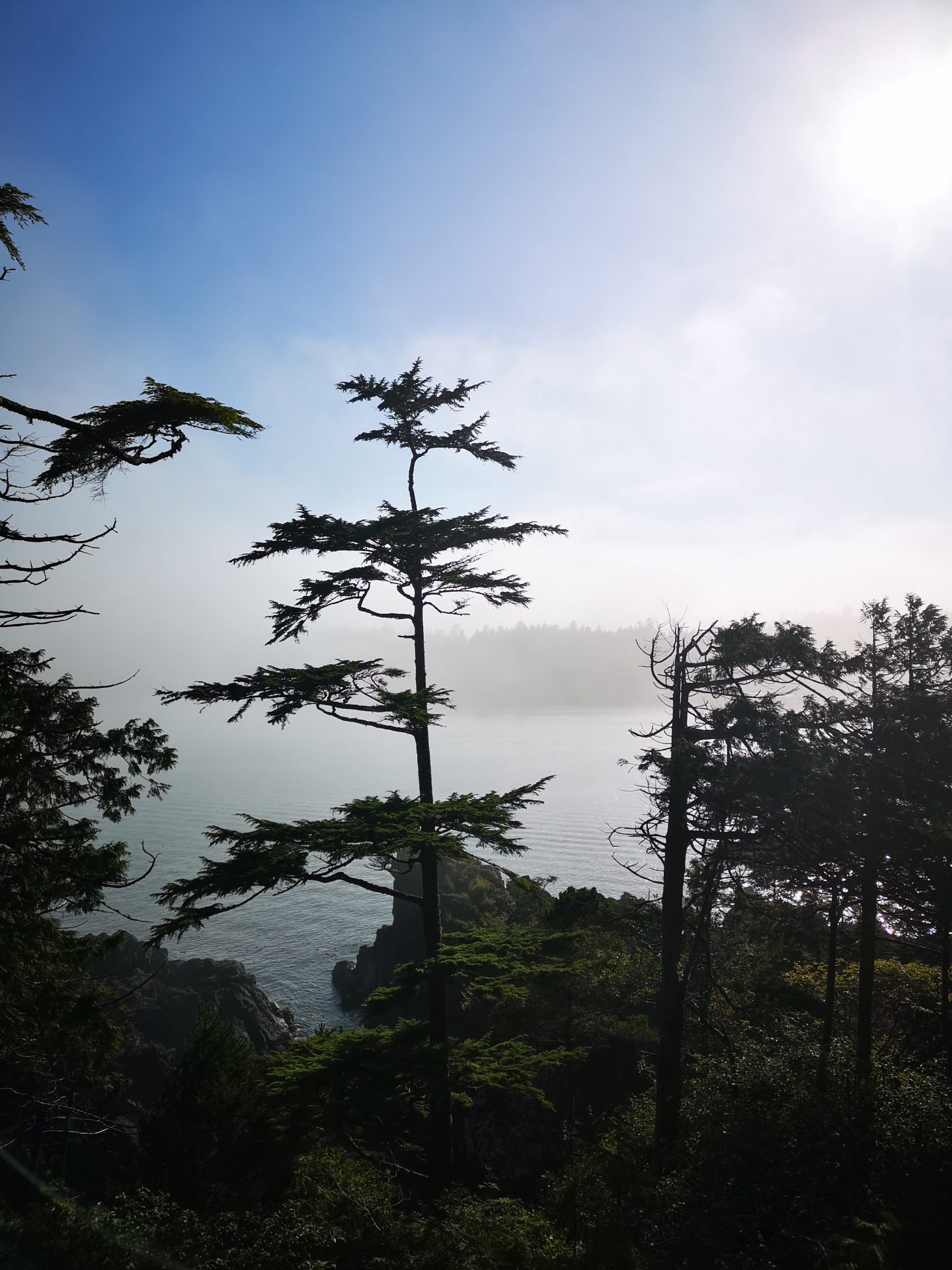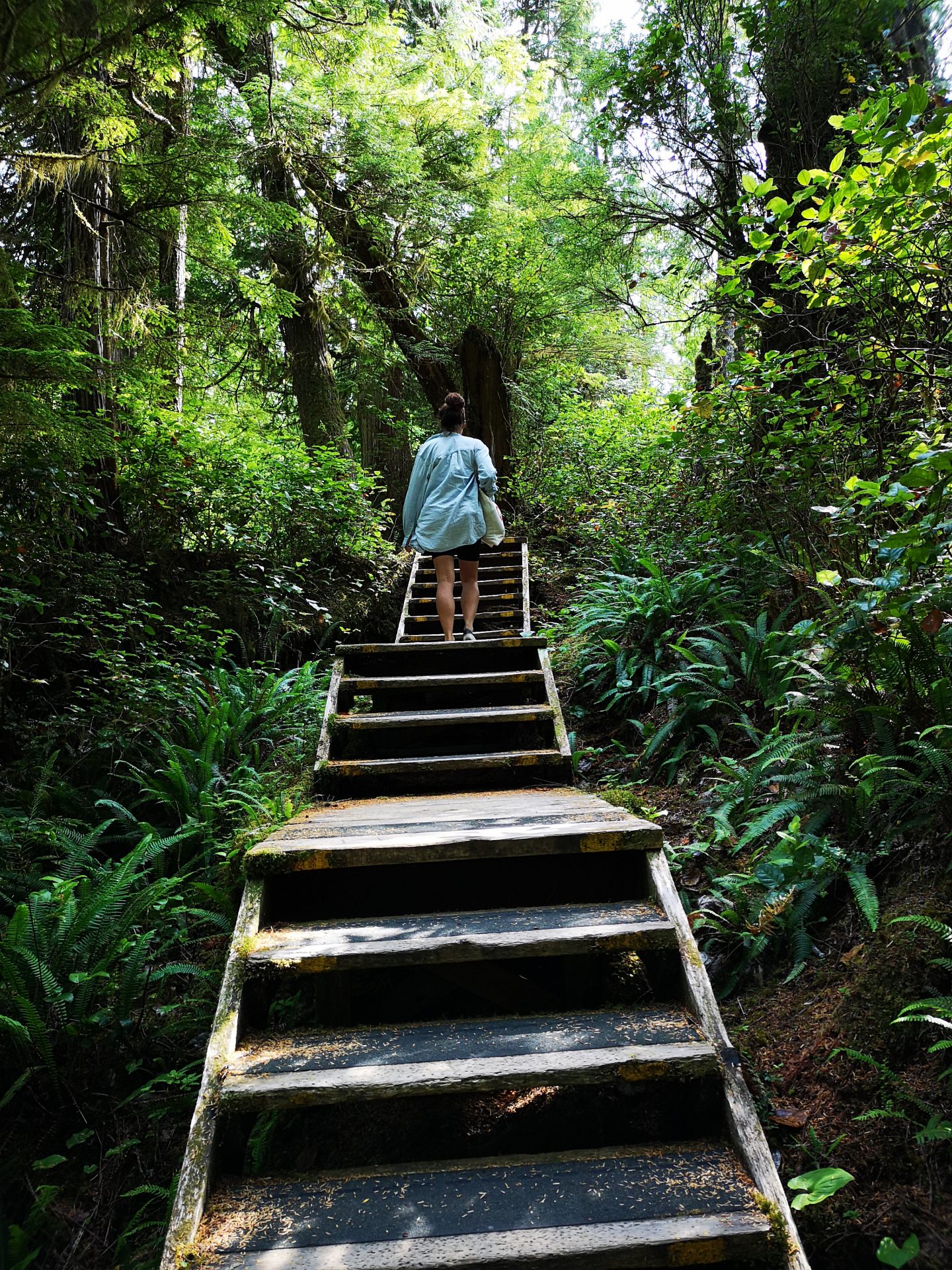 The forest walk is beautiful in itself.  You are really at one with nature, and we stopped a number of times to just listen to the forest and the sea smashing against the rocky coast.  Giant douglas fir trees, ferns, moss and plants of all descriptions were an enslaught of nature at its best.  Eventually we arrived at Hot Spring Cove.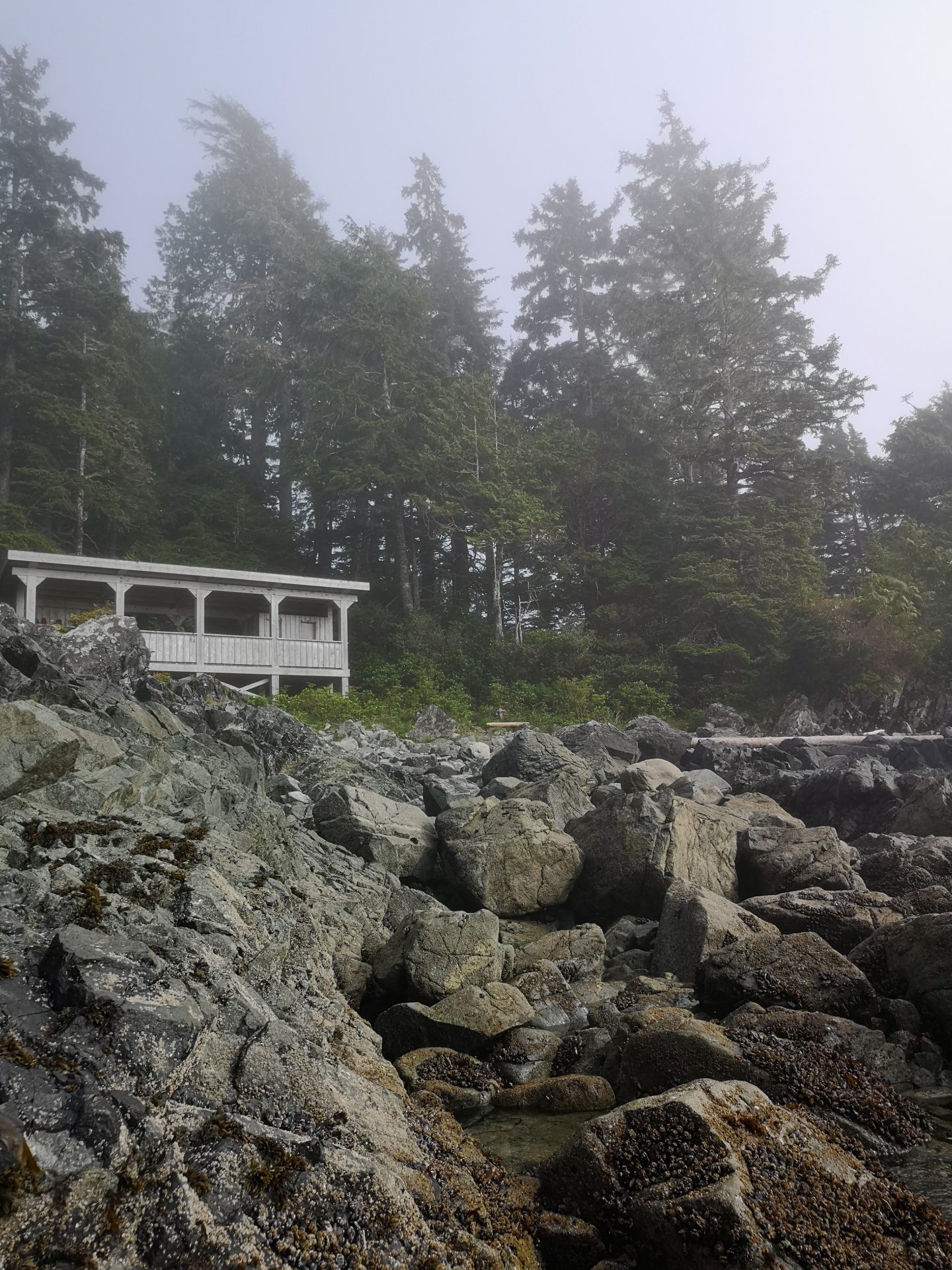 There is a small wooden changing area for those that want it, so we quickly got into our swimmers and set off across the rocks.  This is a natural hot spring, so there is no man made path into the pools. You need to scrabble over the coastal rocks, and then climb down into the large pool with its waterfall.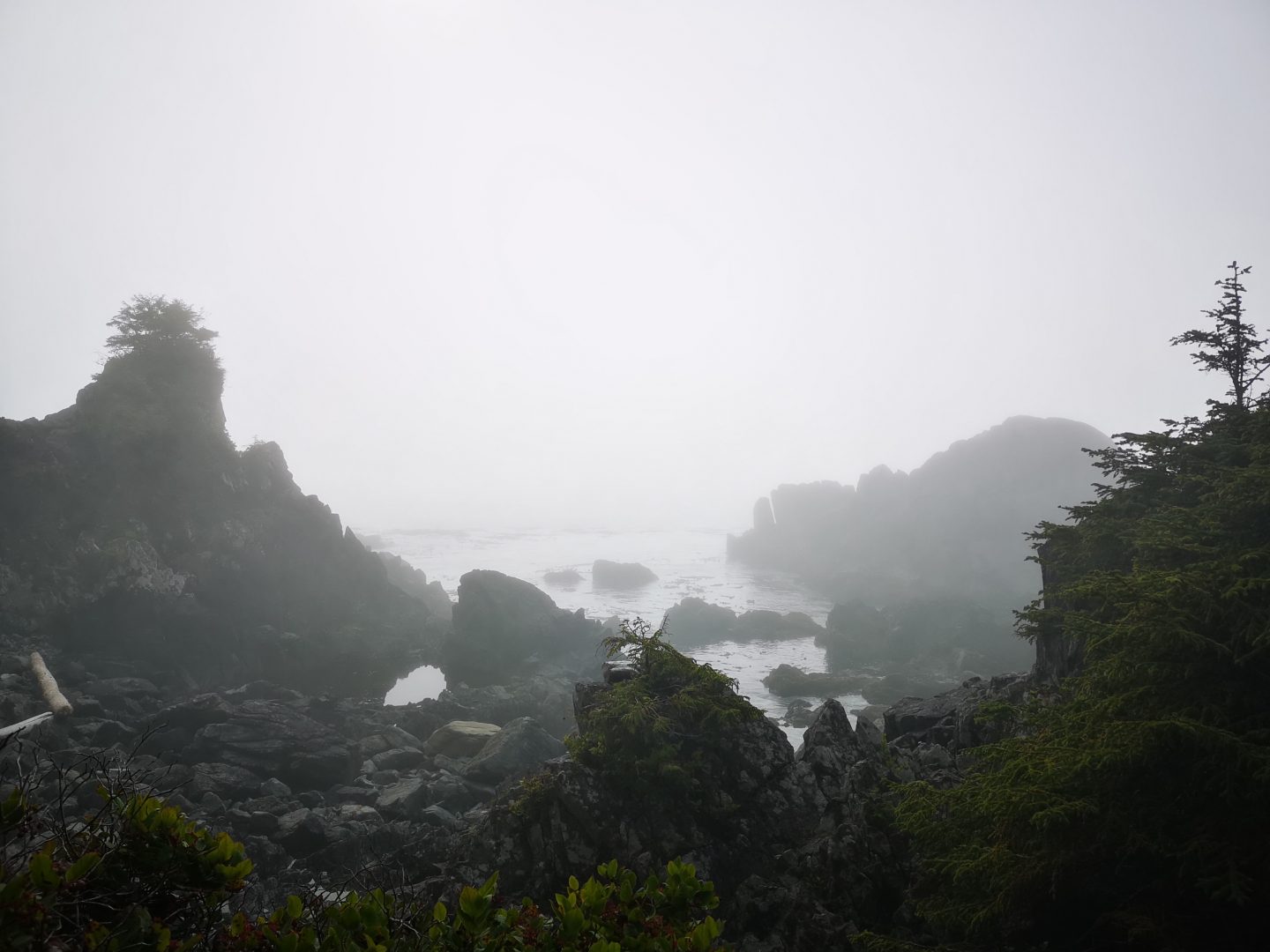 The boiling spring water bubbles up from depths of the earth and moves down the rocks into a series of natural layered rock pools.  Each pool is cooled by the incoming Pacific Ocean surf so the closer you get to the sea the cooler the hot spring pool.  The spring water is very hot, clear and with a faint smell and taste of sulphur but once you climatize to the temperatures its delicious.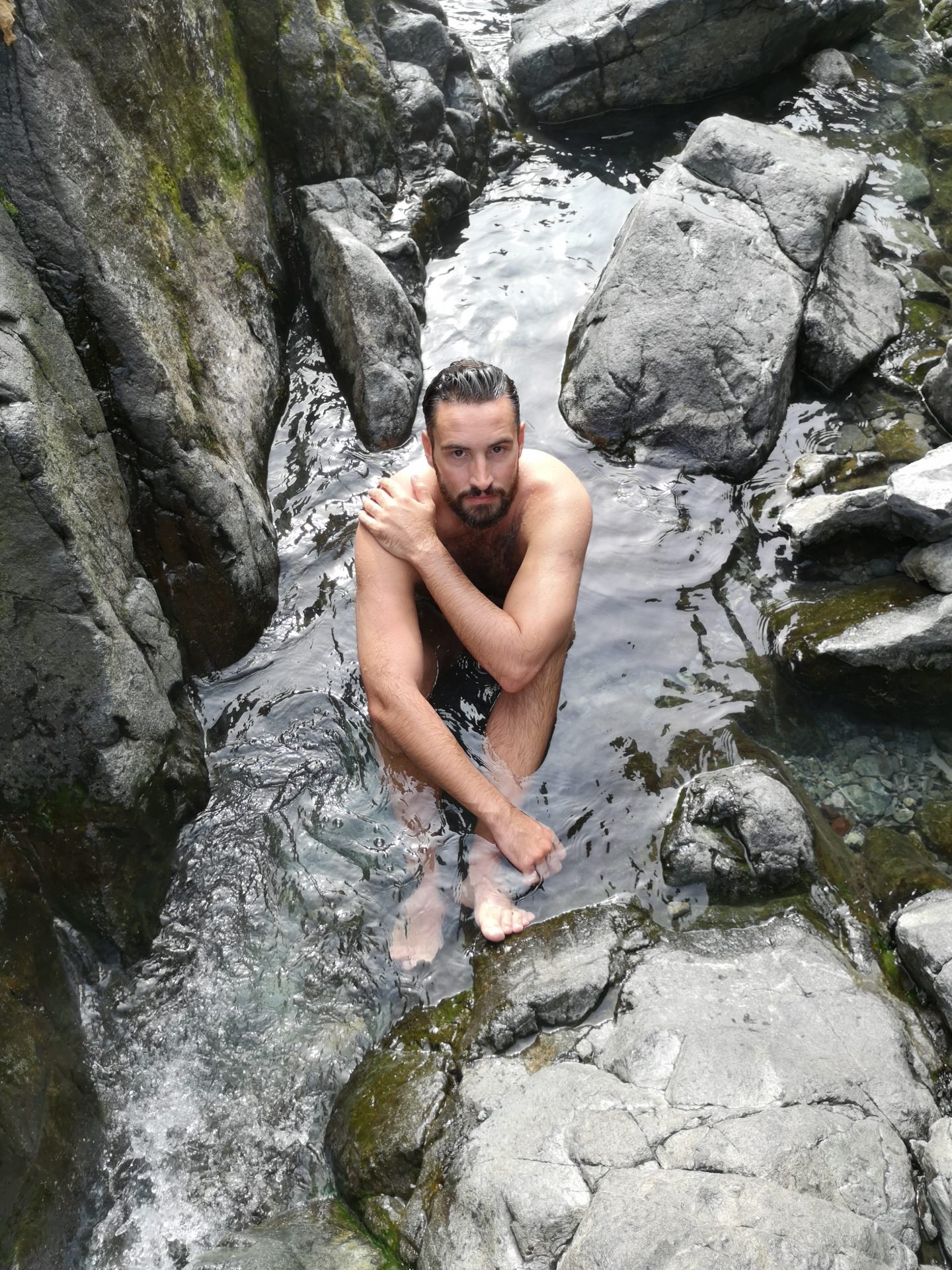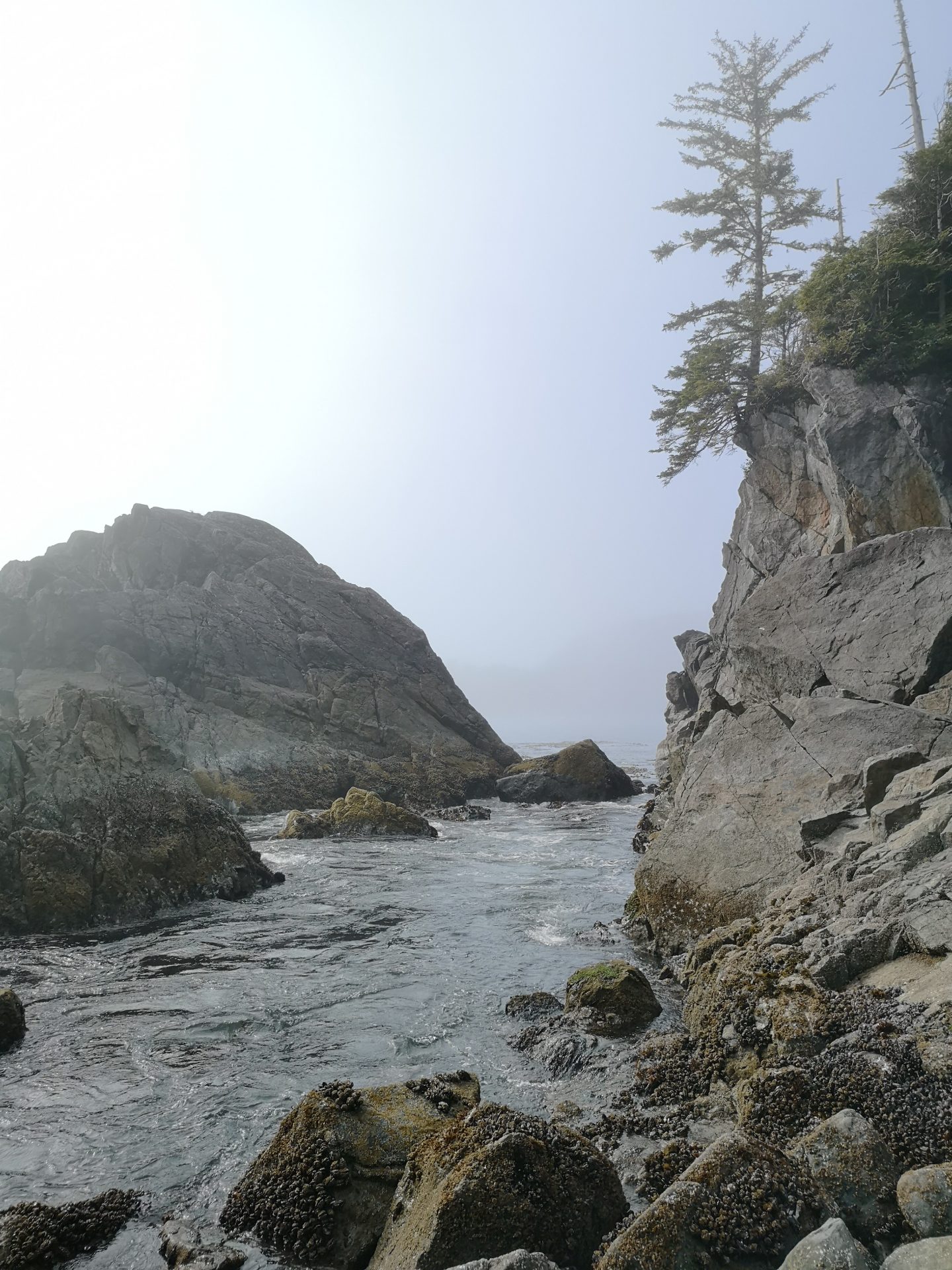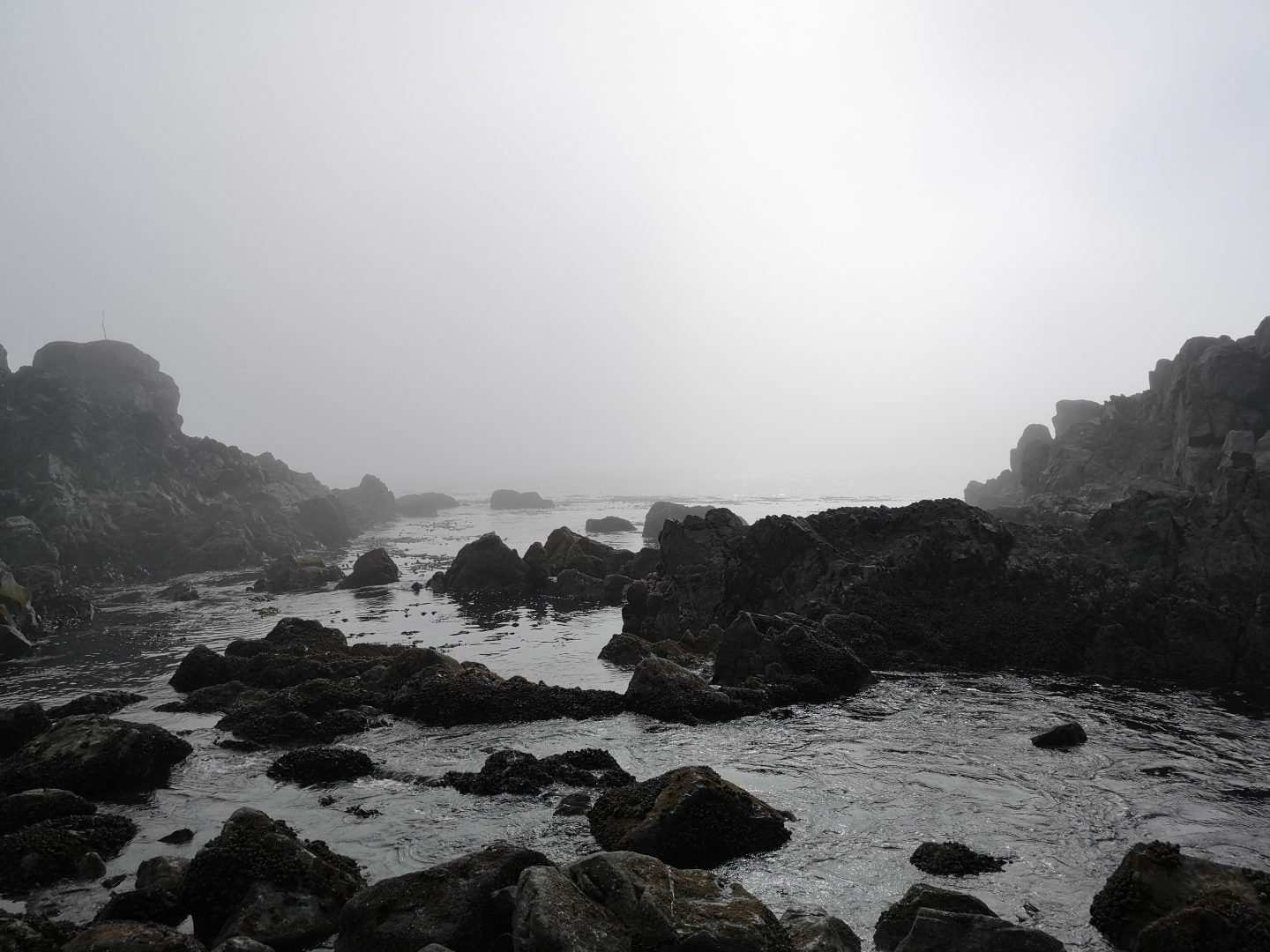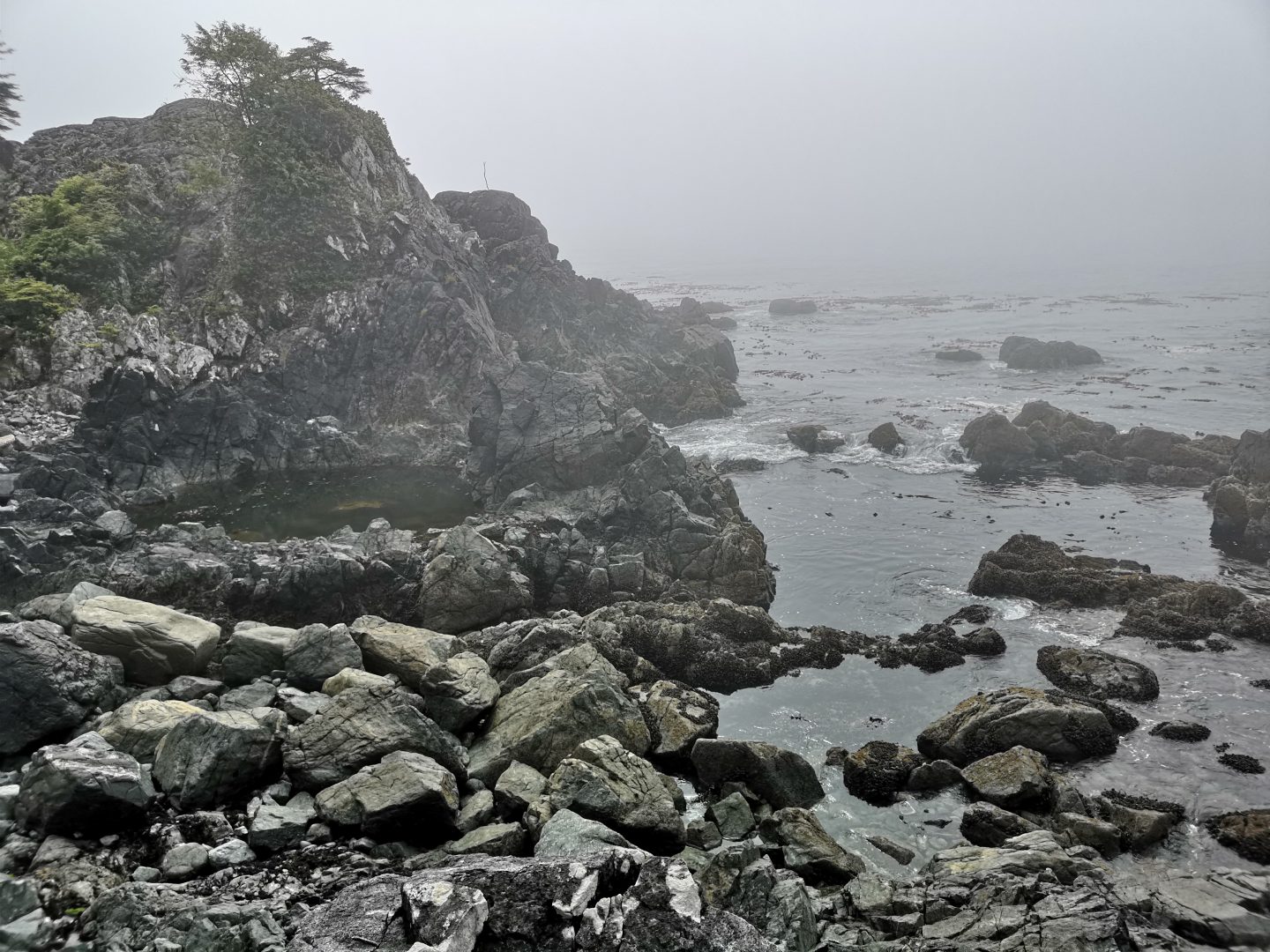 On the day we visited there was a heavy fog surrounding the inlet, but although we didn't have the view out to sea it made for an ever more eerie and wonderful experience. We were really luckily on the day of our visit, it was really quiet so we had the run of the pools mainly to ourselves.  I cant imagine what it would be like if lots of tourists were allowed in.  Make sure and bring some water and snacks with you (and toilet roll) as there is nothing available apart from what you pack.  A visit to Hot Springs Cove is a magical one, and I would highly recommend to put it on your bucket list.