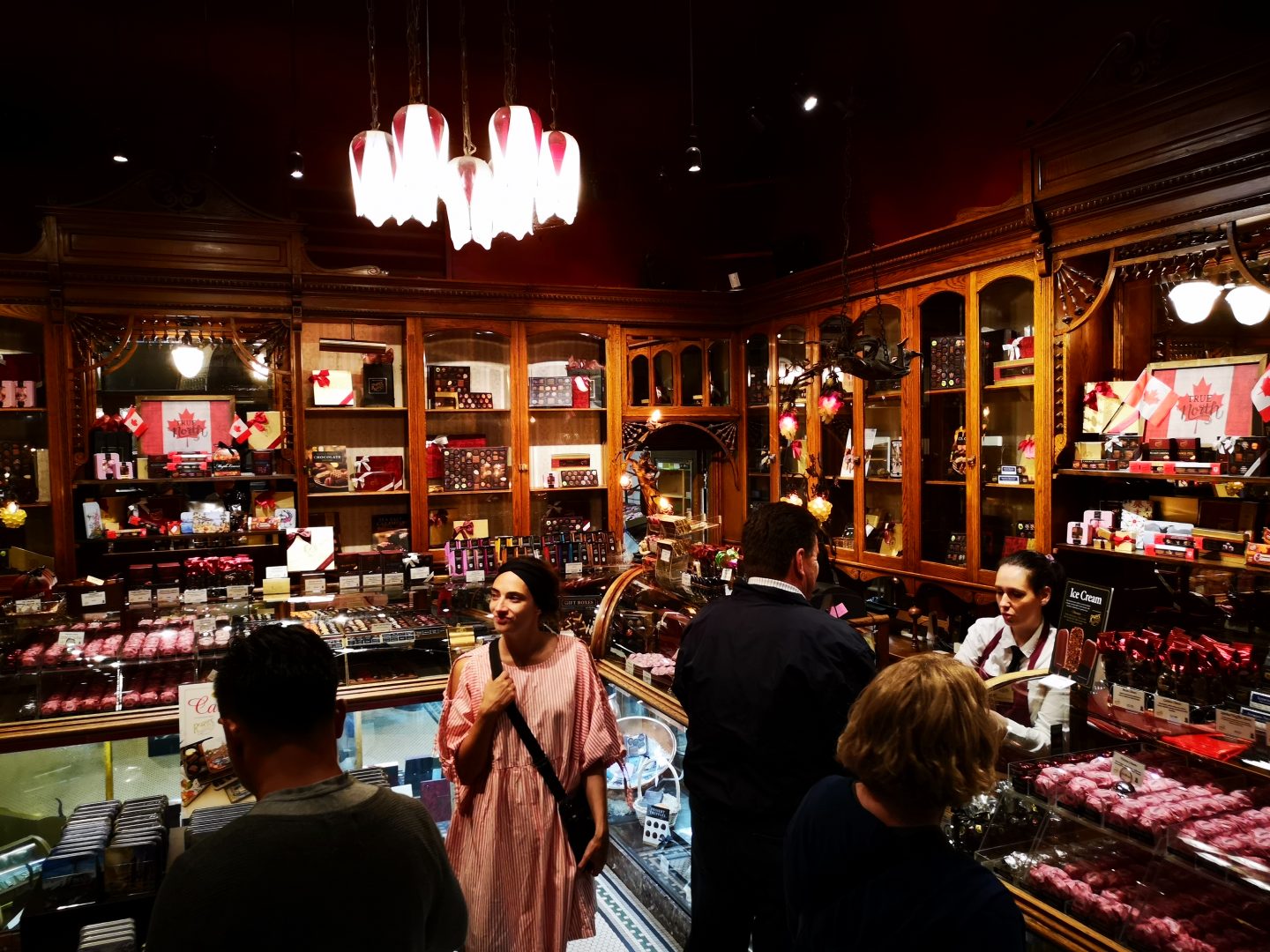 Ive found the most gorgeous chocolate shop in Victoria, Vancouver Island.  Rogers Chocolate has been around for years since the founder moved from the USA to Victoria in 1885.  Charles Roger quickly established his own chocolate shop with his wife Leah and never looked back.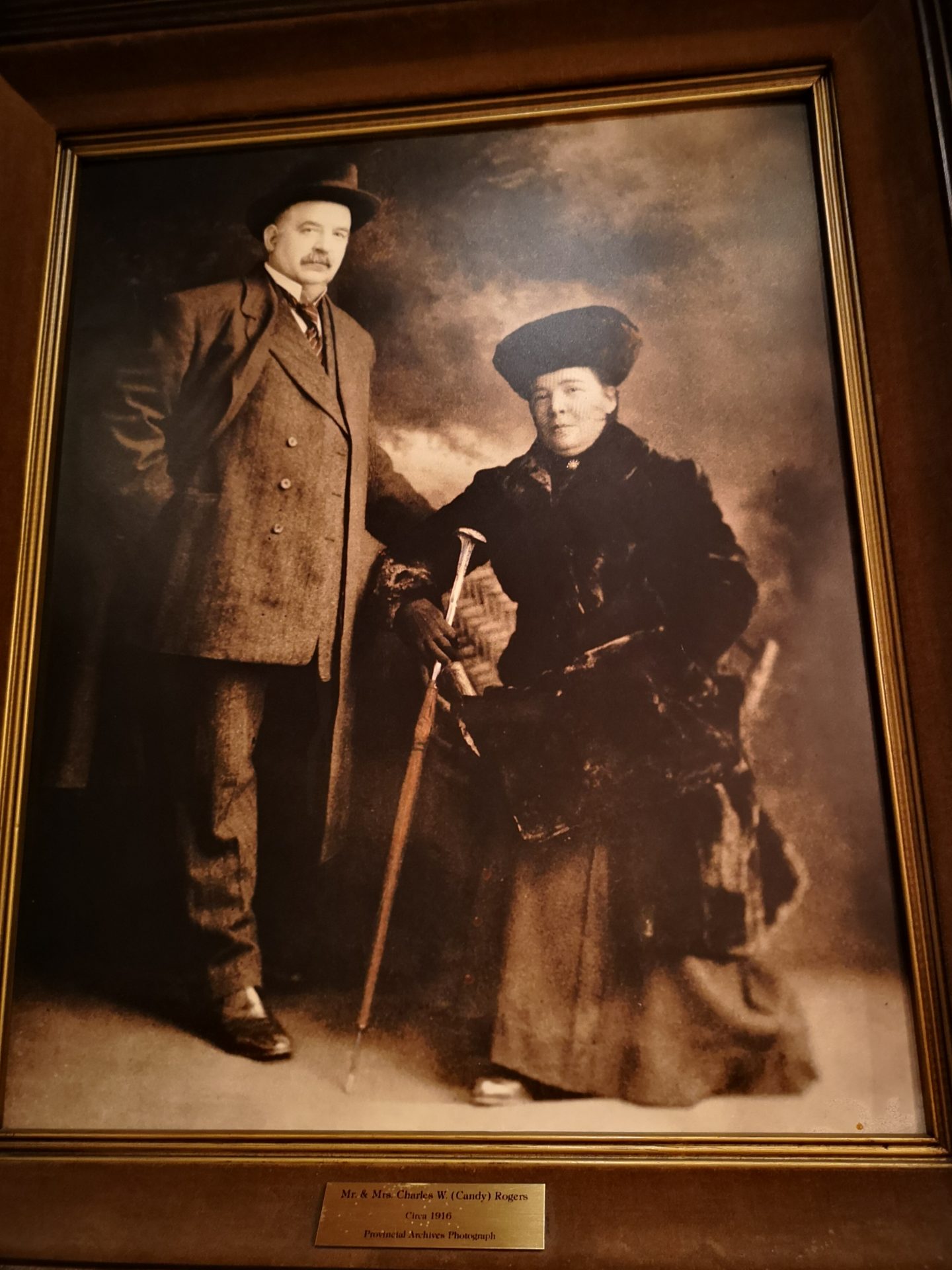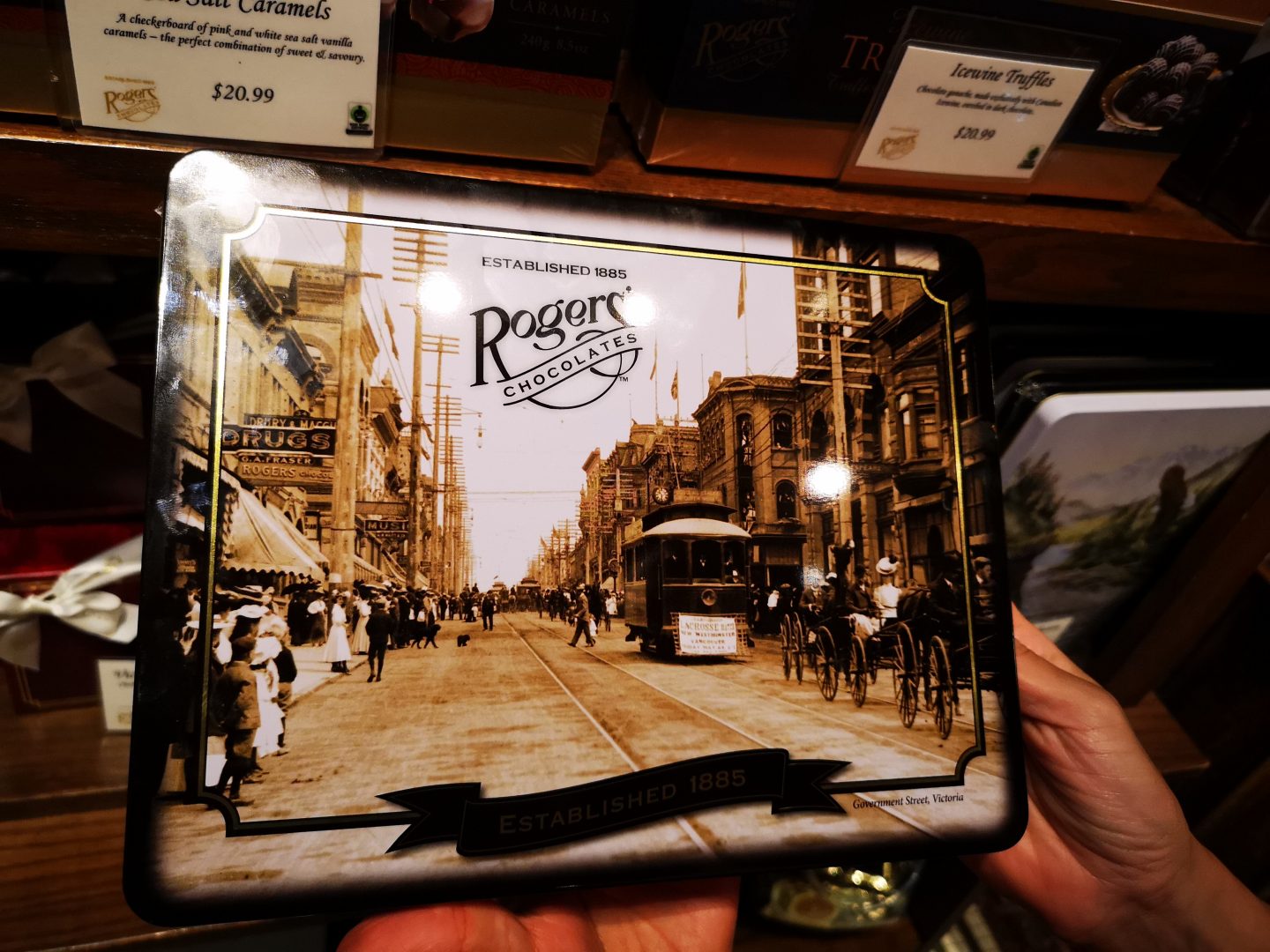 Charles first chocolate creation was the Victoria Cream, which still sells to this very day and is the foundation of his chocolate empire.  These days the creams come in a variety of flavours.  I have to say the orange was very tasty.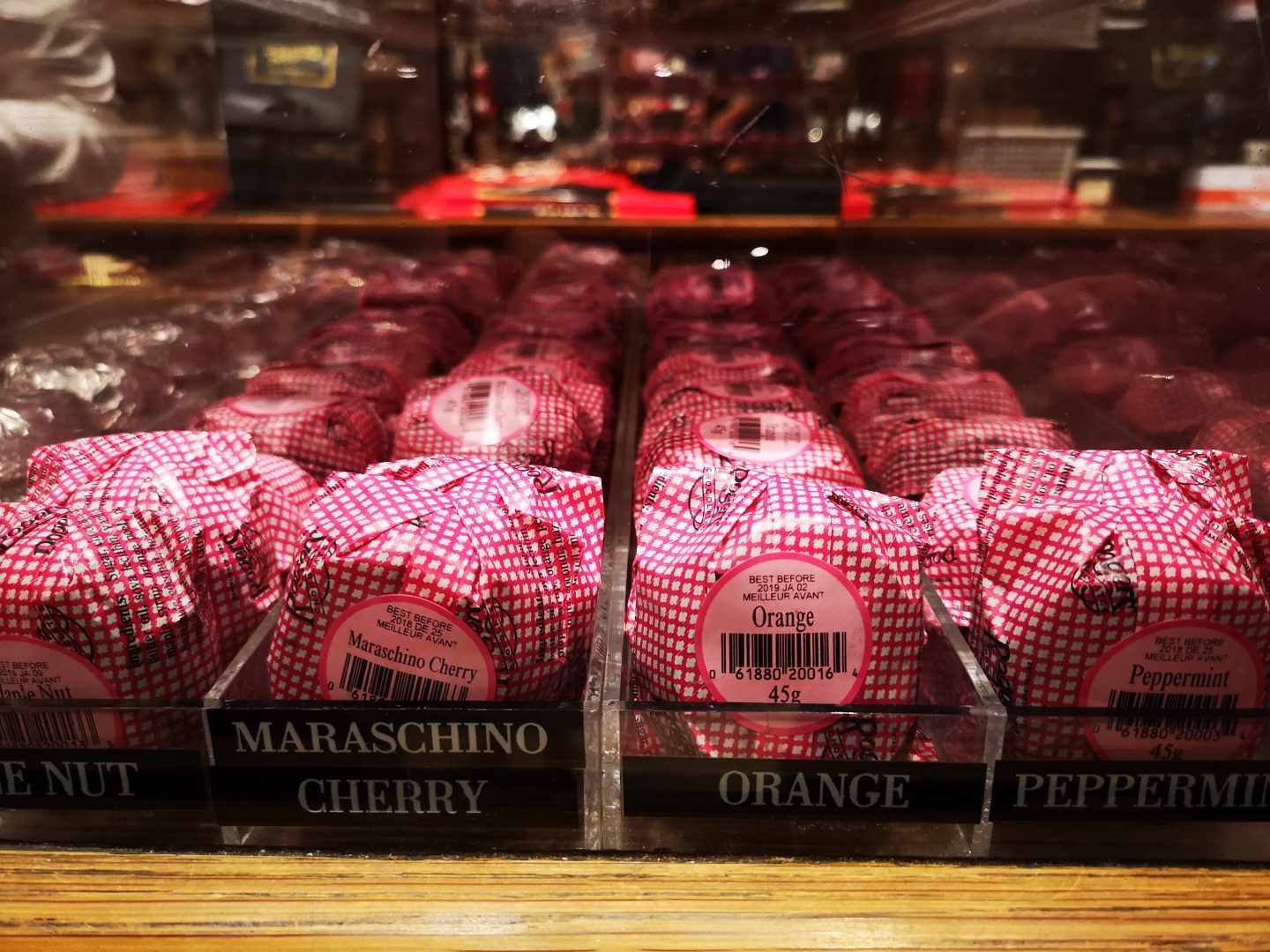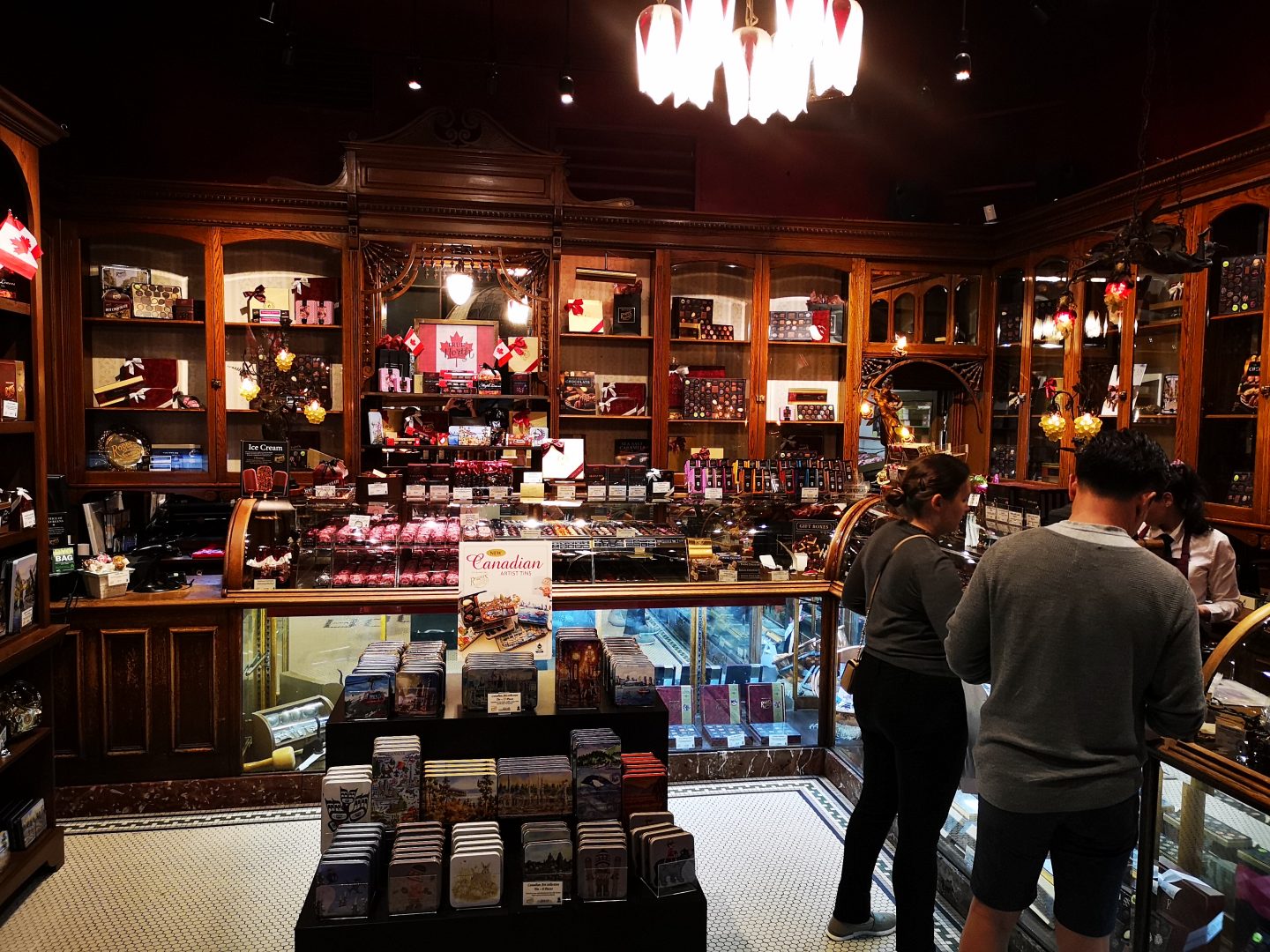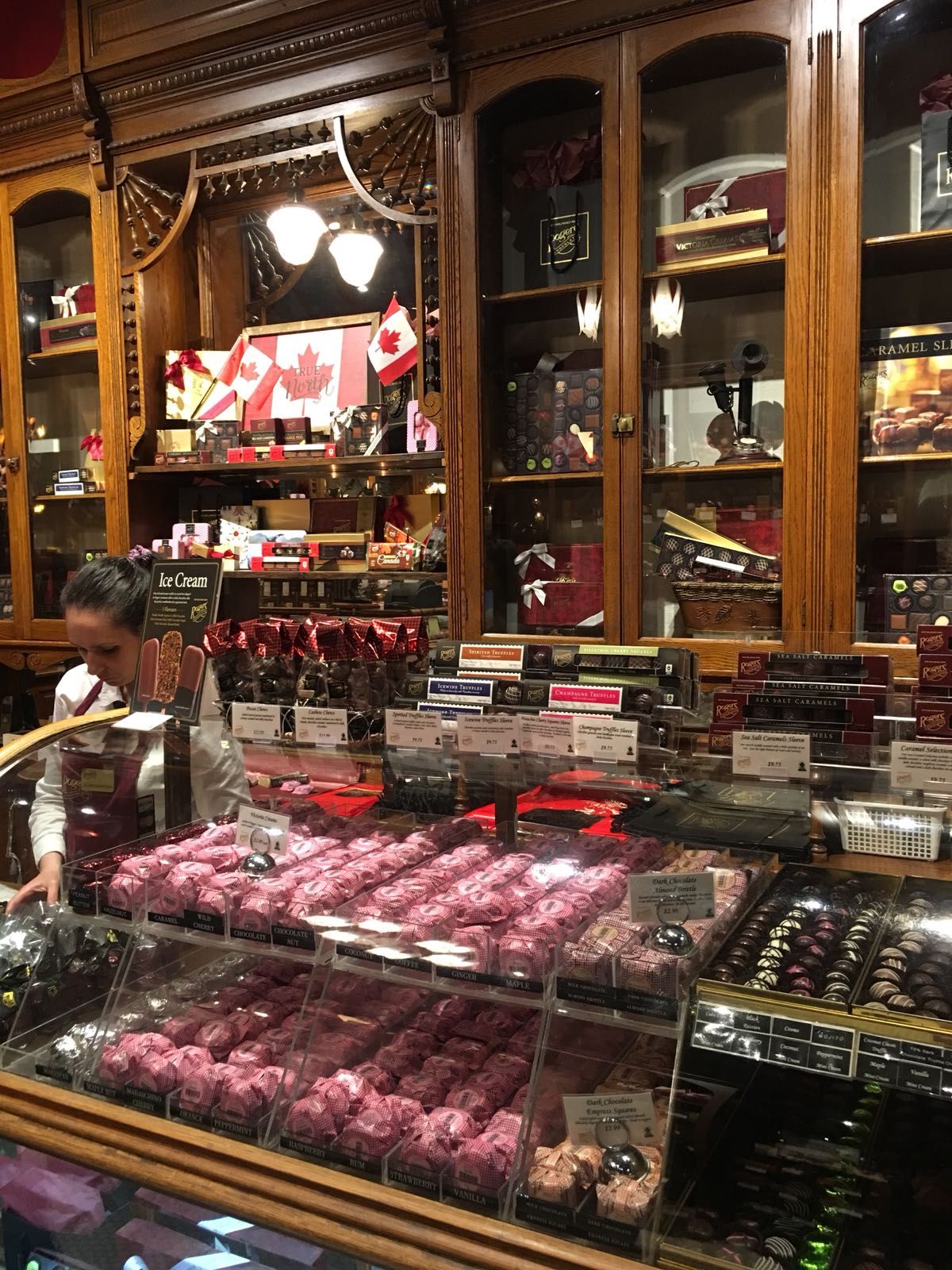 As Canada's first chocolatier, Charles established business lives on in its Heritage store in Victoria.  When you step into the store it is still full of original features from a time gone by, rich wood panelling and tiled flooring. I just wish all shops were as beautiful as this one.