After years and years of talking about it, we've finally made it to Islay, Scotland for what has been an experience like no other. Islay is exactly how you would imagine it; green land as far as the eyes can see, fresh sea-salt christened air waving across the plains and of course, some of the finest whisky you'll ever find.
Our reason for finally setting foot in this Scottish haven is to spend some time with whisky legends Ardbeg, as they show us some of the great parts of Islay and of their famous single malt expressions.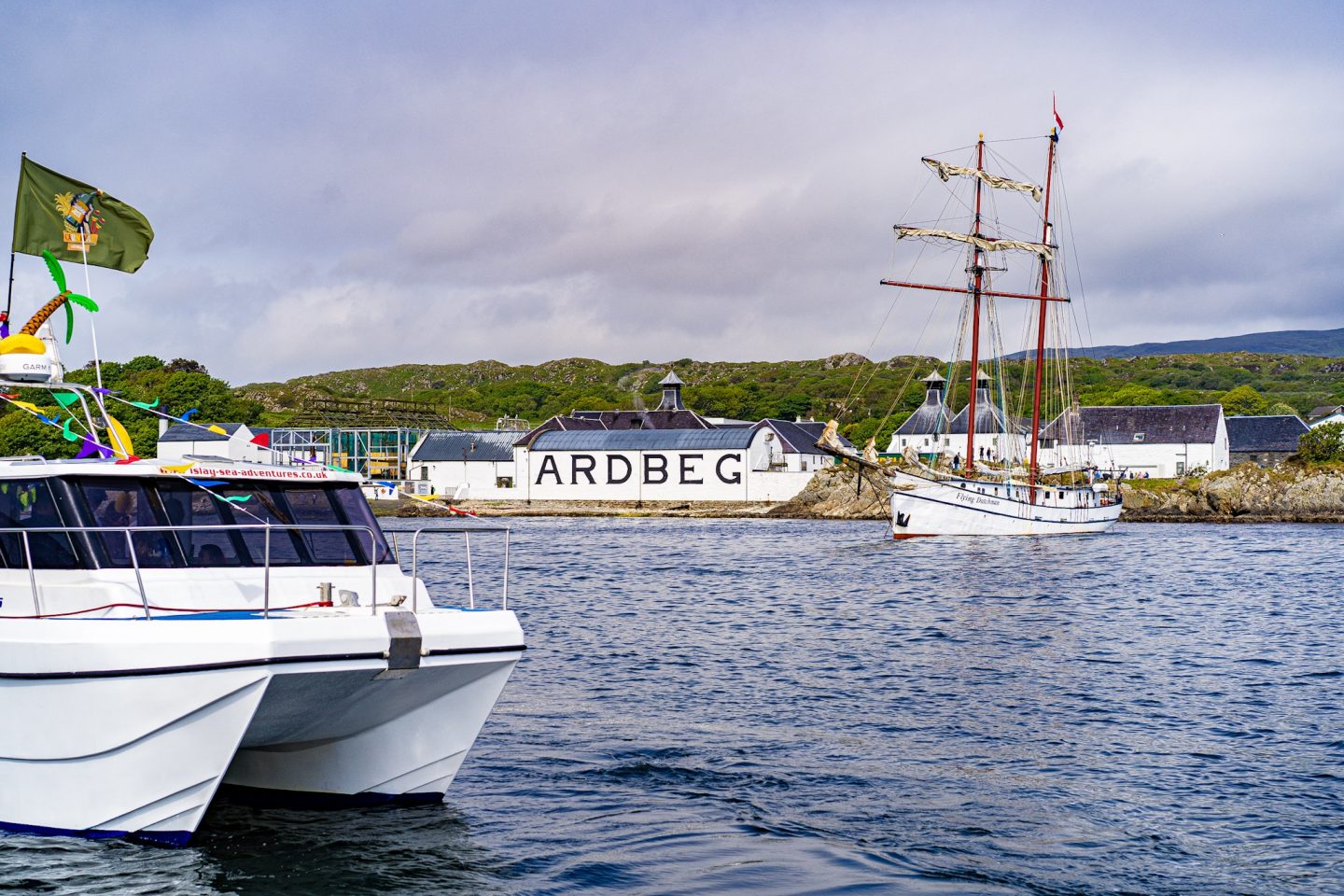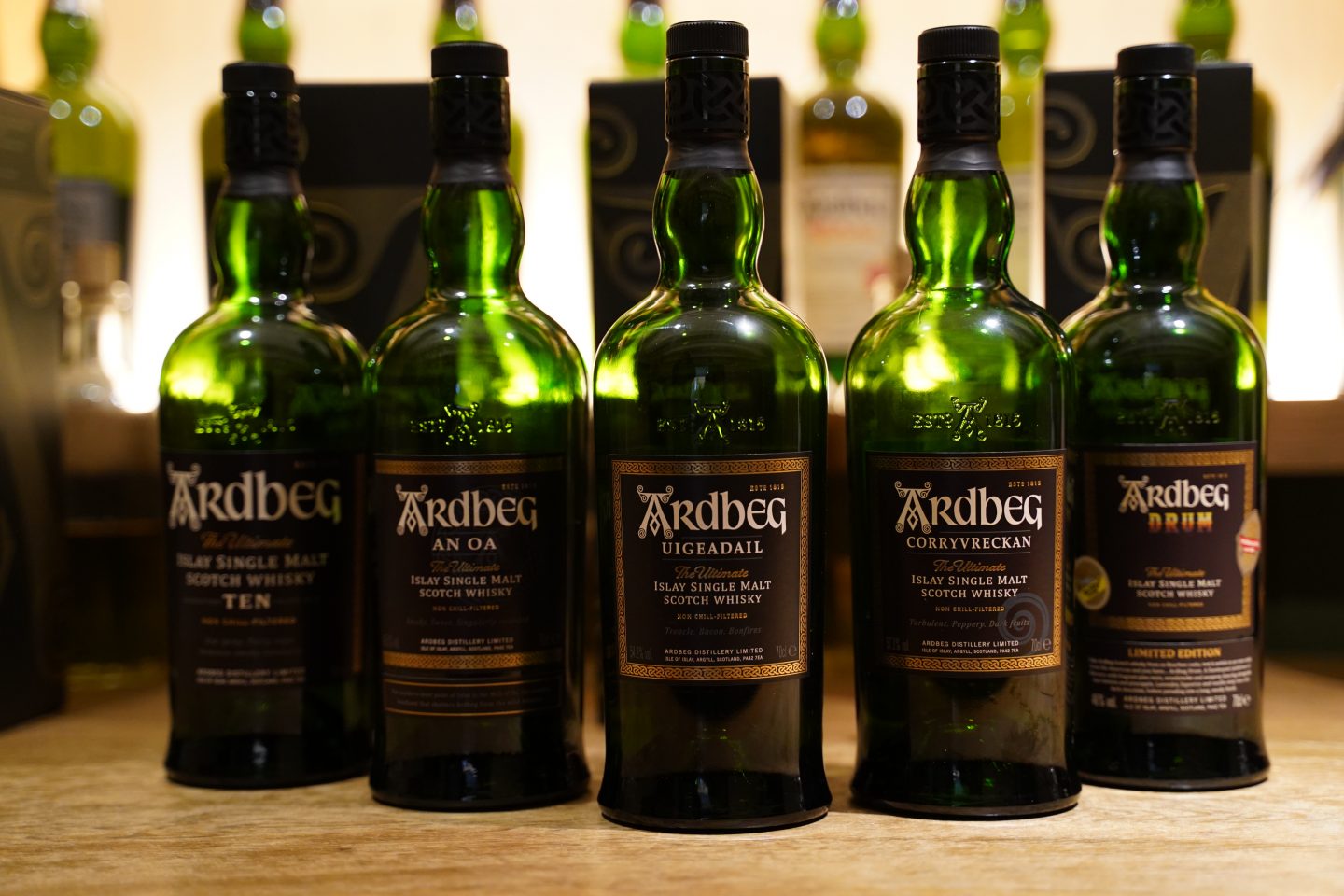 Ardbeg Day
Whilst all the fellow whisky lovers we're teamed with bask in the serenity of the scenery of Islay, the annual tradition of Ardbeg Day is in preparation. Each year on the last Saturday of Islay's Festival of music and malt, whisky fans get together and celebrate all things Ardbeg.
Inspired by Islay's rich history of carnivals, Ardbeg Day sees whisky fans worldwide and the epic team members of the distillery gather in full force with elaborate (tropical) attire, sunshine, glorious seafood, and music through way of a wee bit of steel pans. And let us not forget the most important thing of all, a few drams of the fine Ardbeg Islay whisky, via carnival games and through the tasting session with distiller manager Mickey Heads himself.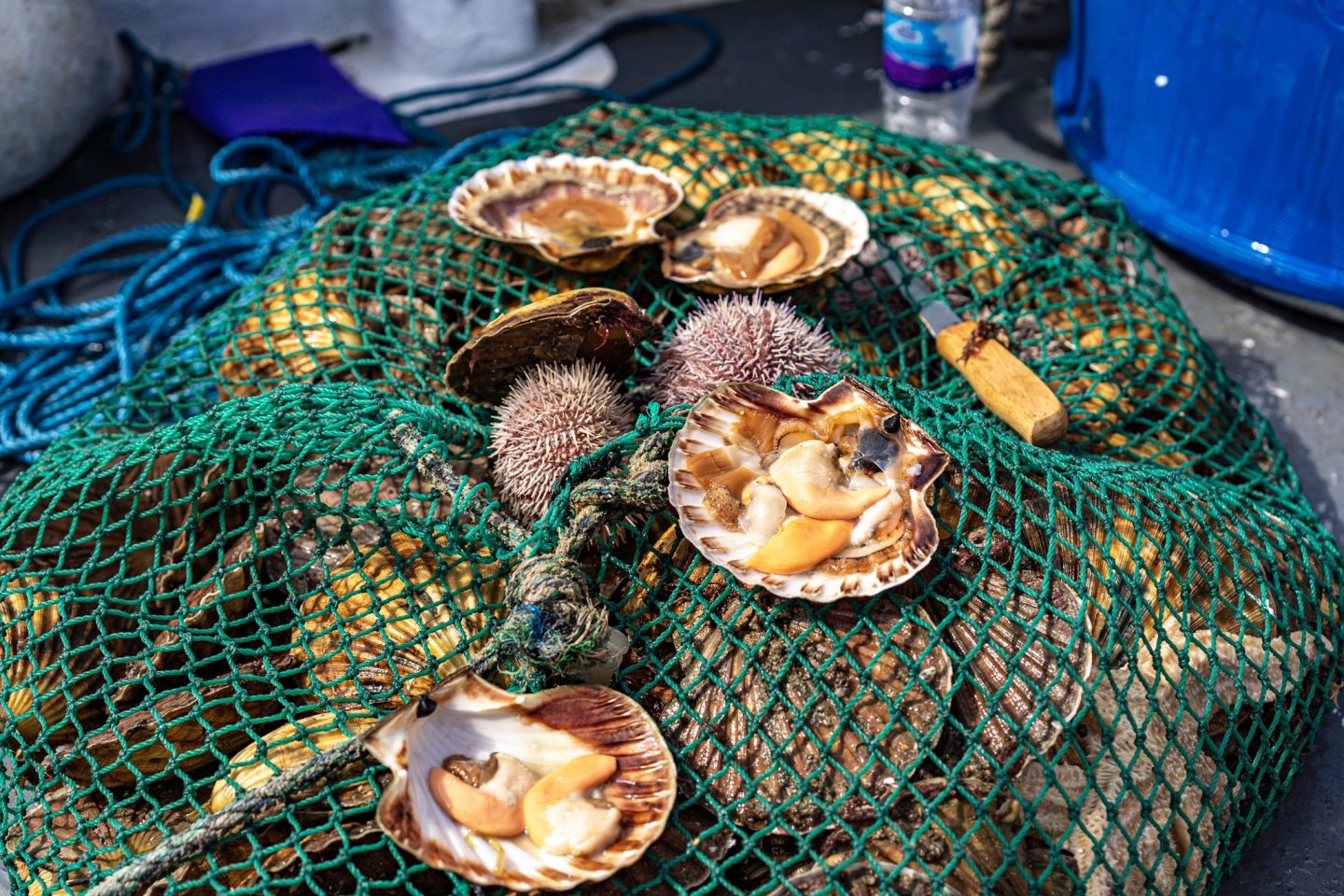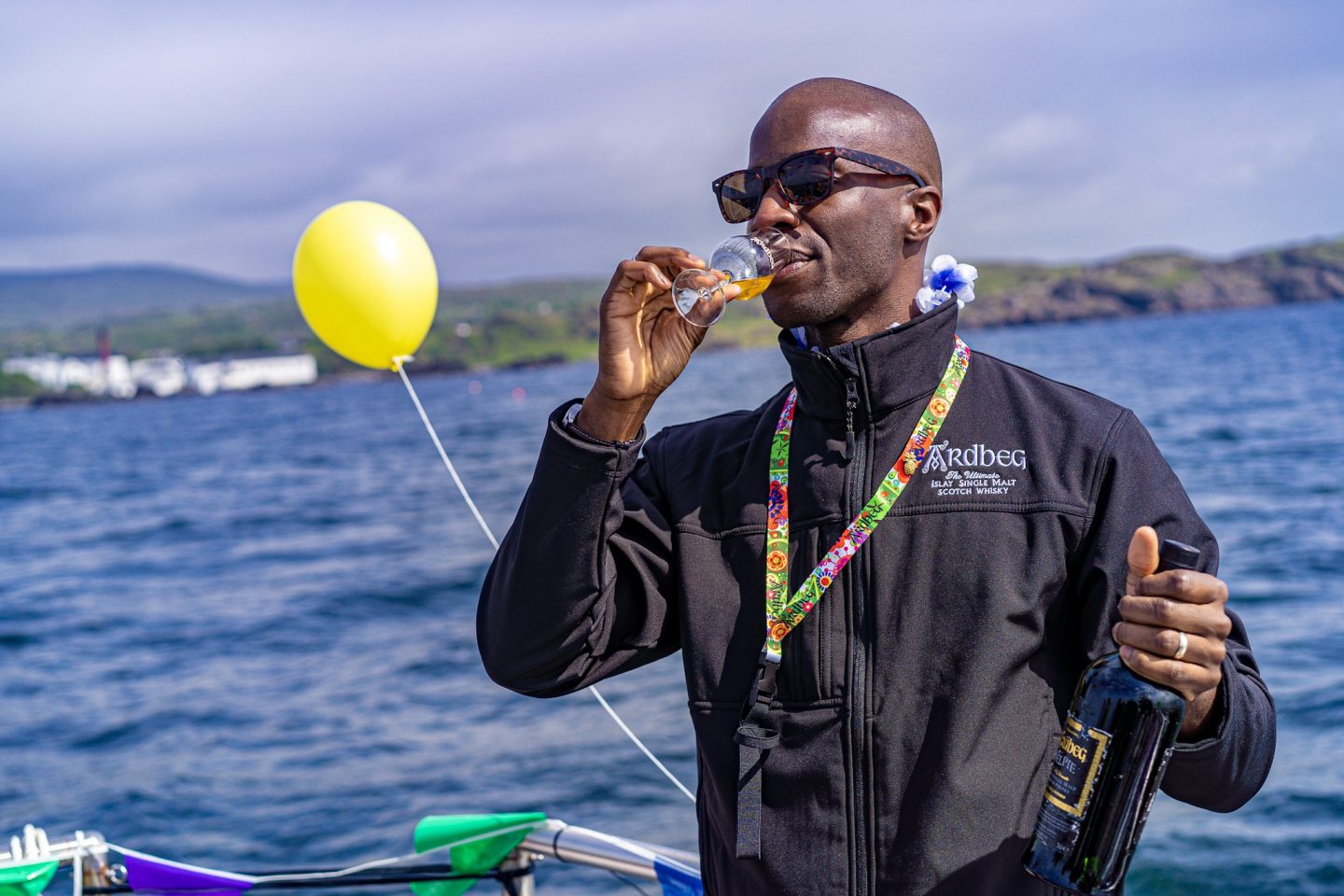 Ardbeg Drum
In addition to celebrating Ardbeg day and its carnival spirits, they also announced the release of its new Ardbeg Drum; the limited-edition bottling infused with the notorious carnival essences of rum. Taking its classic Ardbeg single malt from ex-bourbon casks, resting it further-more in ex-rum casks to give it the blast of tropical flavours.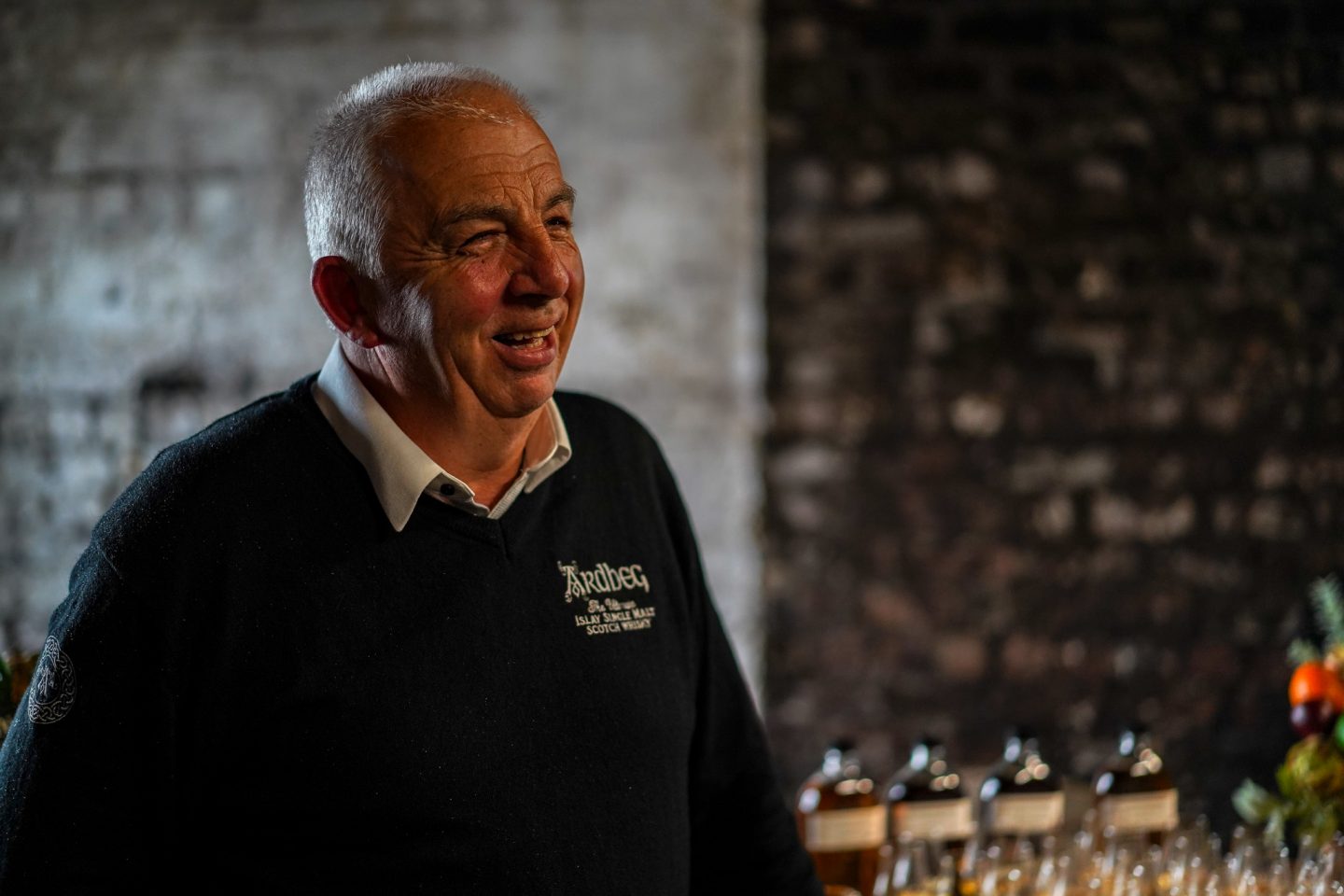 Mickey Heads, the notorious Distillery manager tells us; "We're delighted to introduce Ardbeg Drum – a celebration of all of the mixed up, mashed up influences that make Ardbeg (and Ardbeg Day), Ardbeg.
"In Ardbeg Drum, a multitude of complex flavours parade across the palate – fragrant pine resin and woodsmoke dance alongside ripe banana and pineapple. Then lavender, liquorice and vanilla strut into a long, smoky finish."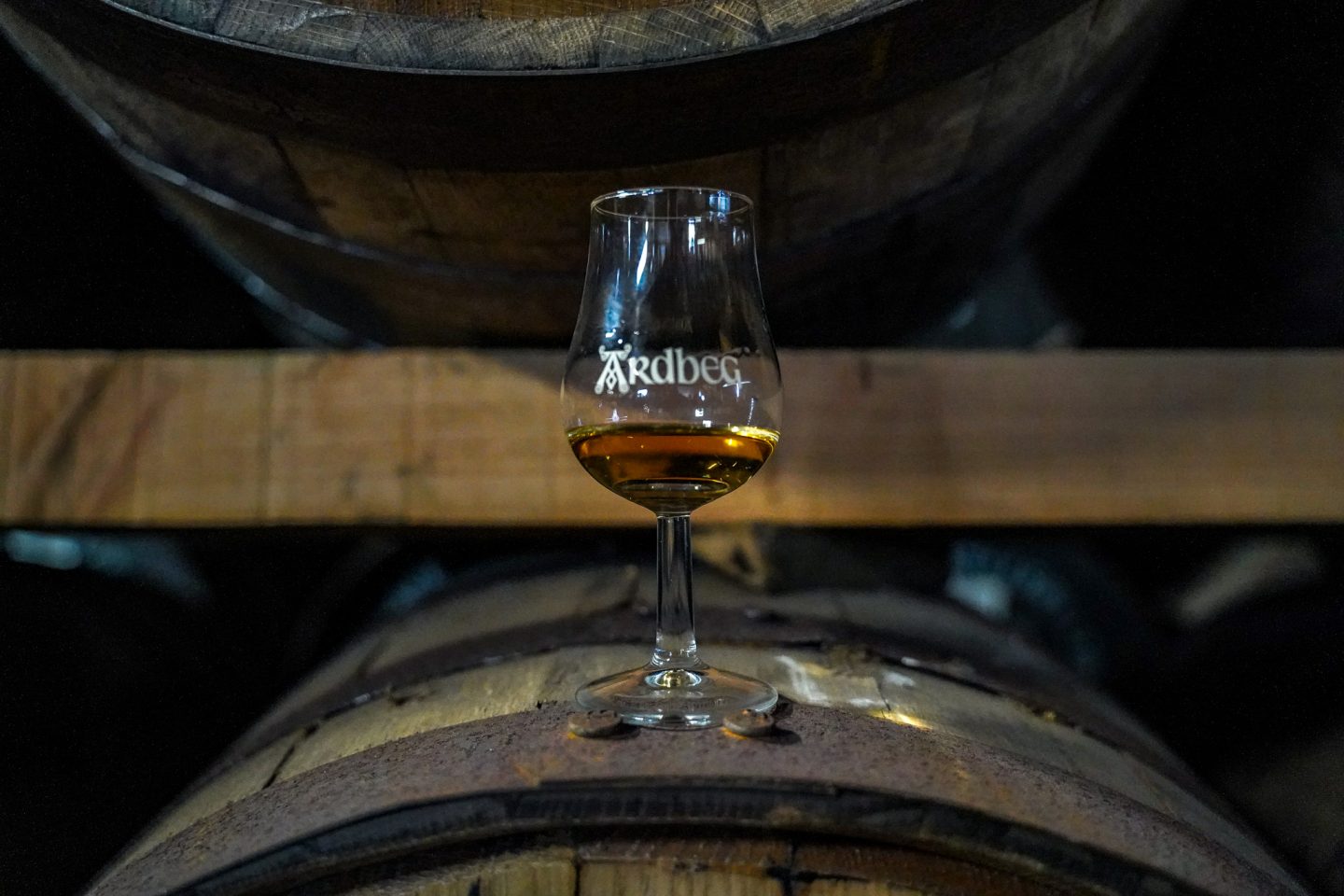 Ardbeg Tasting notes:
Colour: Dark Gold
Nose: Fragrant pine resin, woodsmoke, ripe banana and pineapple. Followed on with smoked apples, cocoa powder, ginger, spiced dates, cinnamon and notes of lavender.
Taste: Waves of smoke, pepper, followed by clove, liquorice, ginger dark chocolate and smokey vanilla.
Finish: Intense smoke, roasted coffee along with sweet spices that are familiar to the taste notes you'd find in rum.
The mainline Ardbeg Drum bottling is now available to purchase, so go get yourself a bottle, before you miss out on the peaty rum-like goodness. Islay is a place of nothing but sheer beauty (and the occasional large flocks of sheep). Visitors new to the isle can go from long treks in the mountainous terrains in the north, to taking to the Atlantic, to enjoy the waves and fetch some seafood if you fancy.