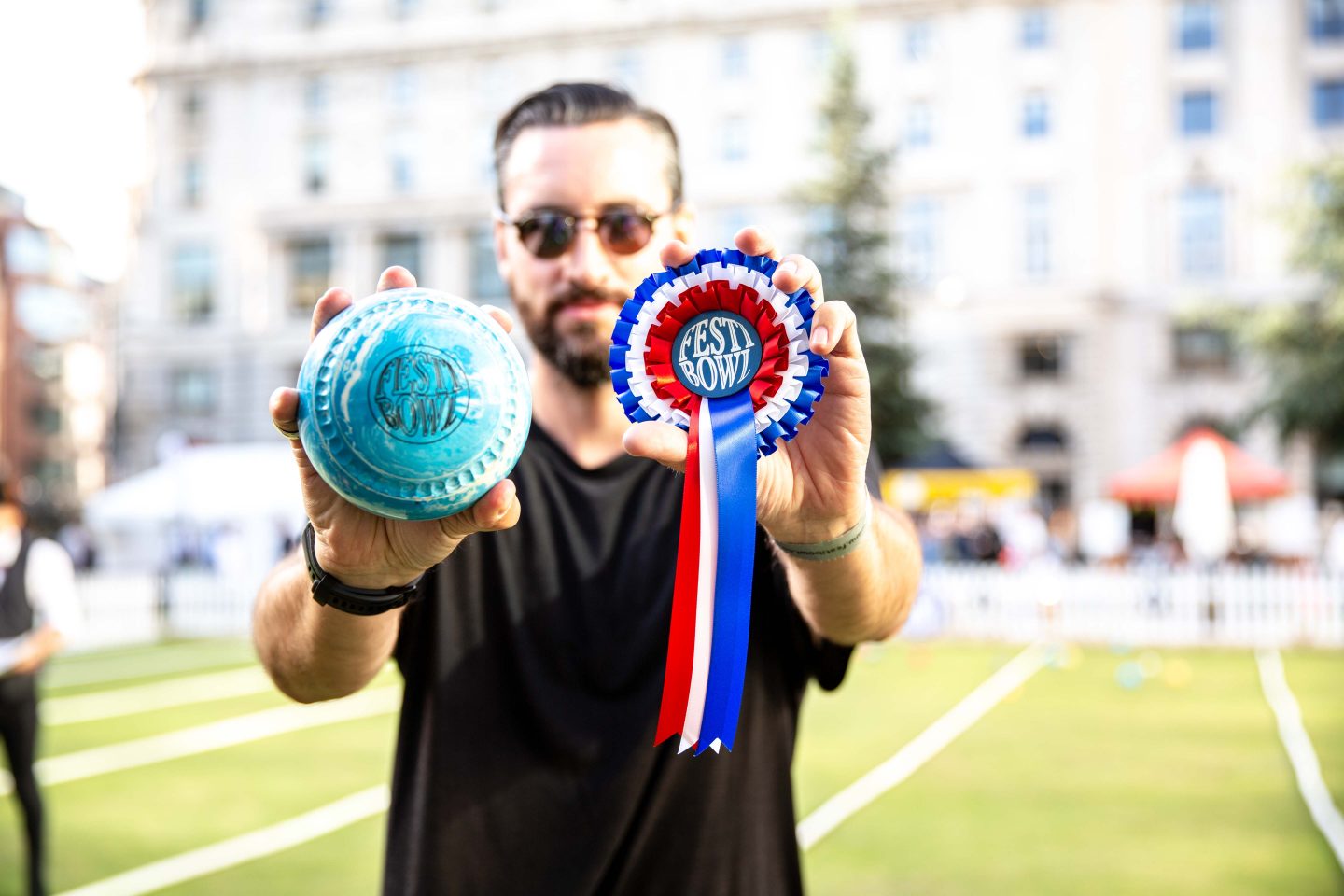 I really enjoying bowling. For my latest birthday I went 10 pin bowling at a retro bowling alley. Whilst that was fun it was missing the enjoyment of being outdoors and the summer sun.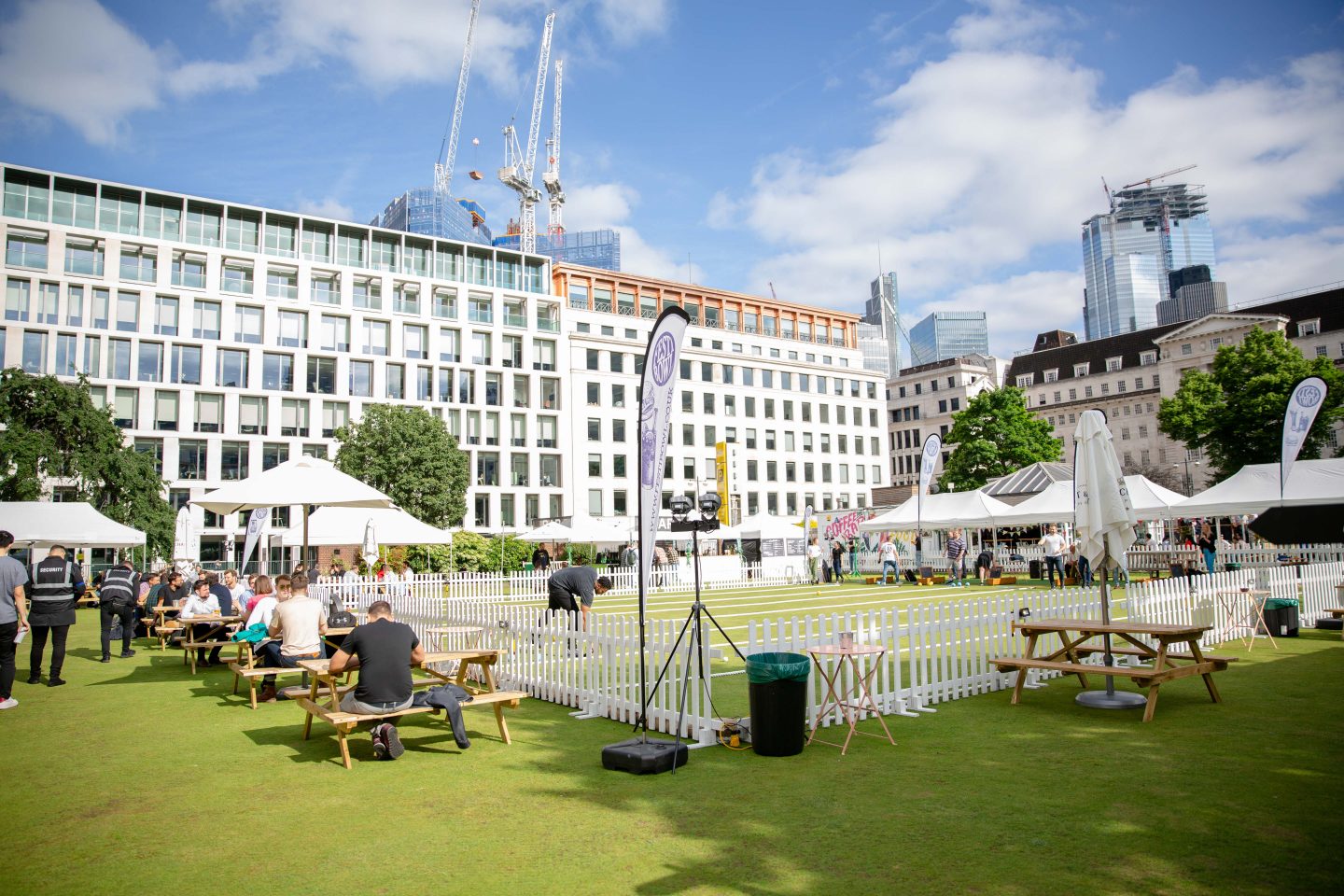 Then I was introduced to FestiBowl It's an outdoor lawn bowls pop up event in the heart of the city. I attended the opening night with a few friends and had a brilliant time.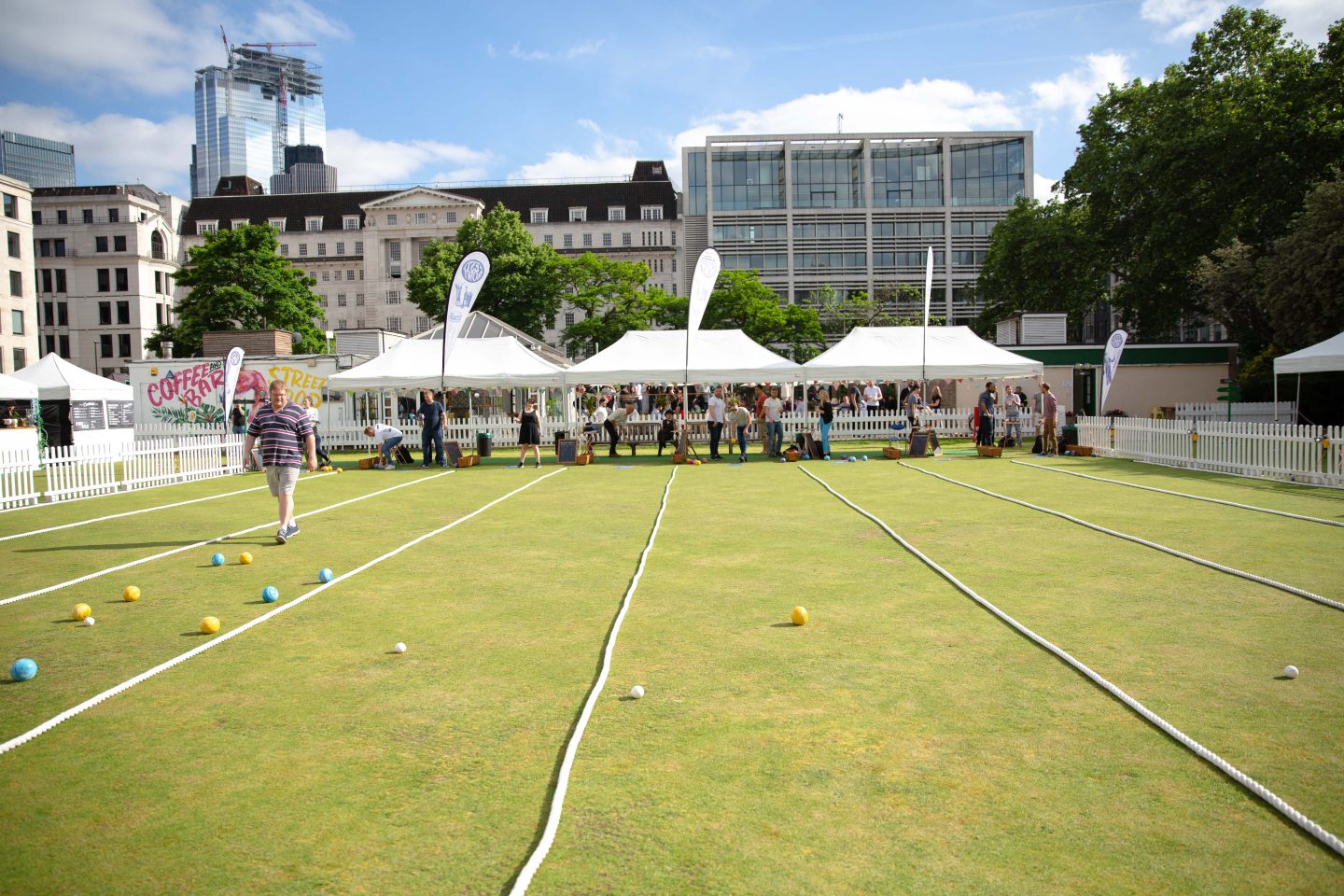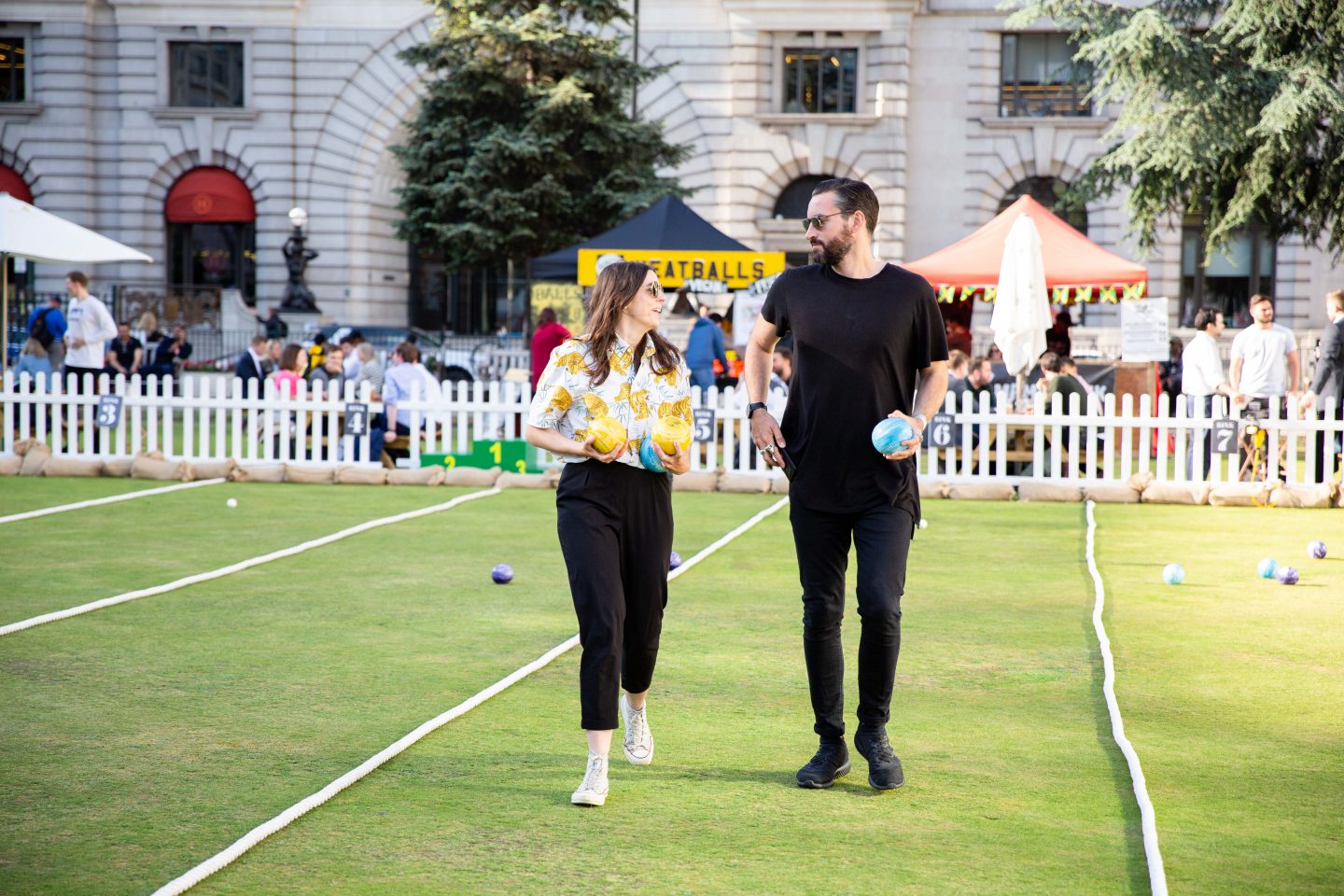 On arrival at the green you meet the hilarious compére for the night, who talks you briefly through the rules and then the bowling begins.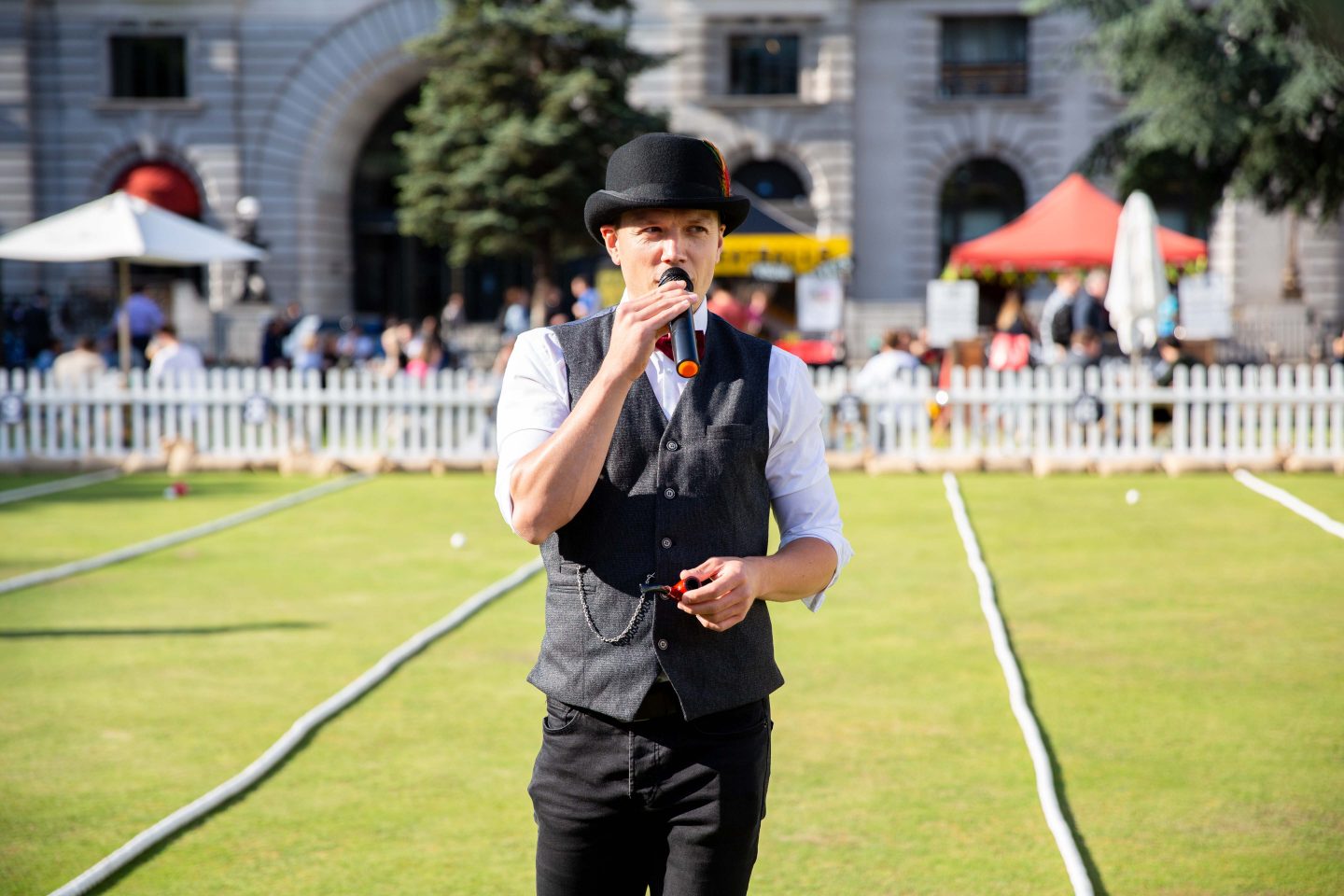 We had about 8 games and smashed the competition to be honest. The aim of the game is to get your bowl down to the bottom of the green and closest to the smaller white ball. Much harder than it looks! Then there was a surprise bowl off for the top team of the night. Which my team failed miserably at, but we still celebrated what was a fun eve.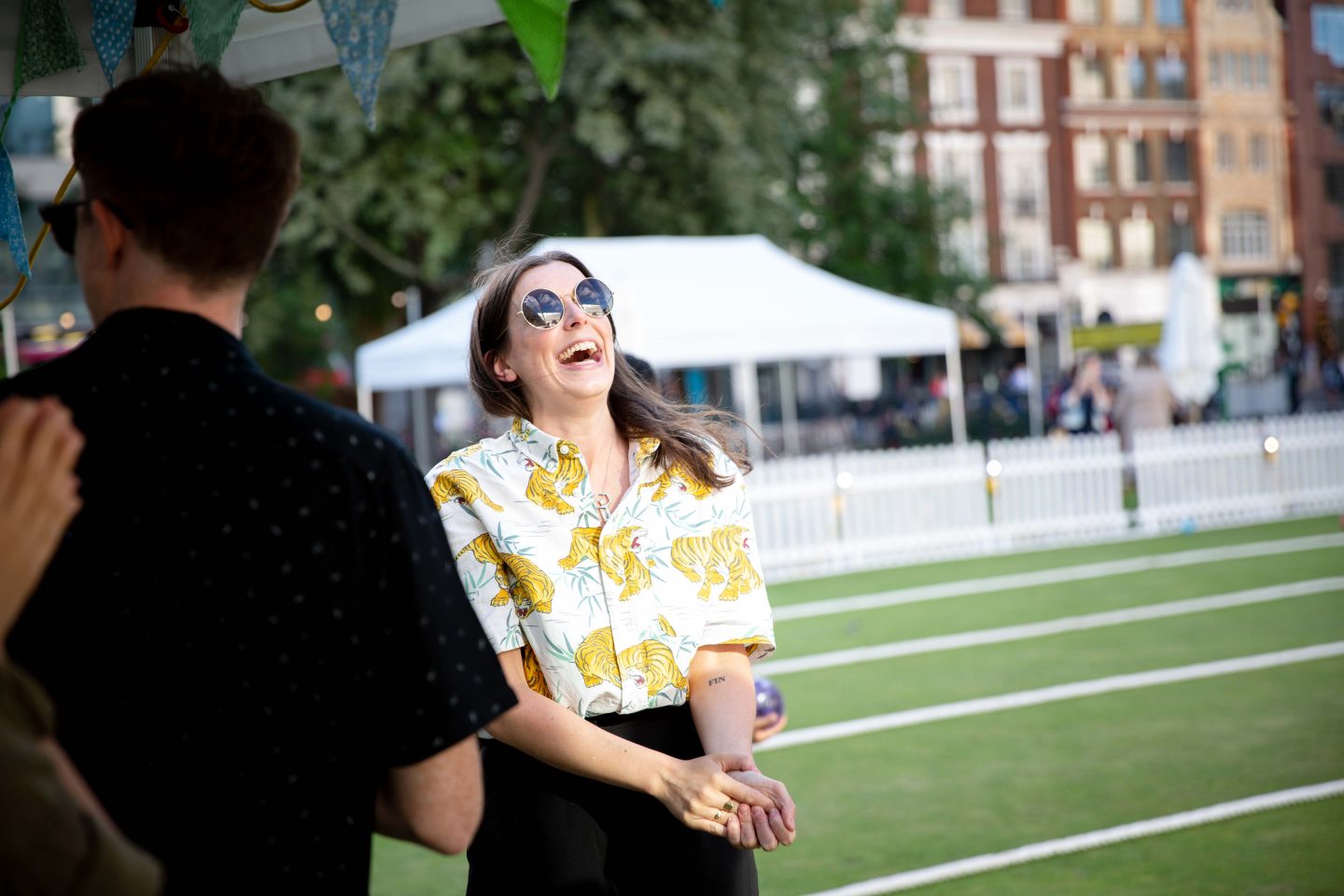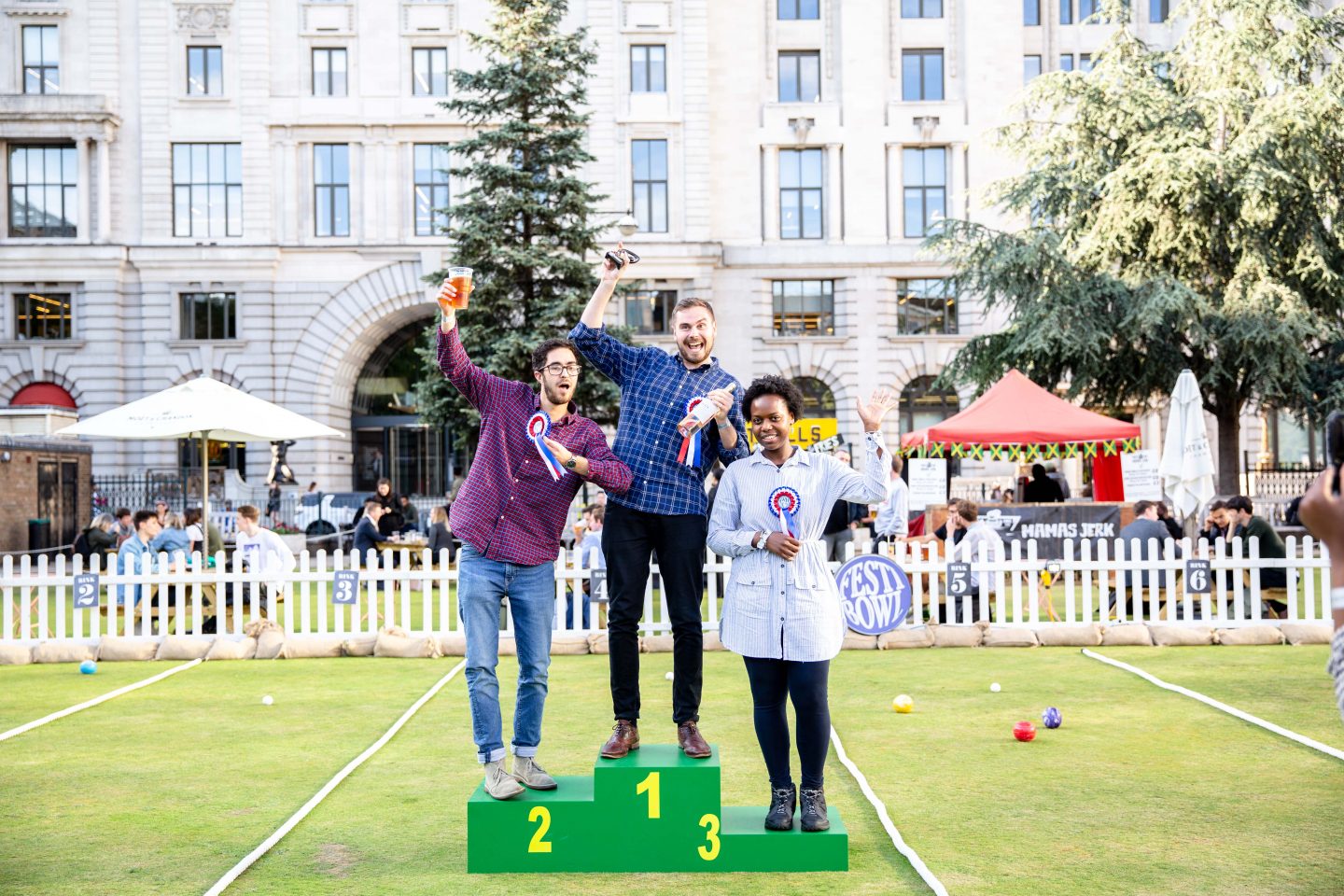 After the bowling we moved onto the bar and enjoyed some street food whilst the sun set and the bowling got more lively. Who knew that lawn bowling could be so much fun. I think I've just found my new hobby!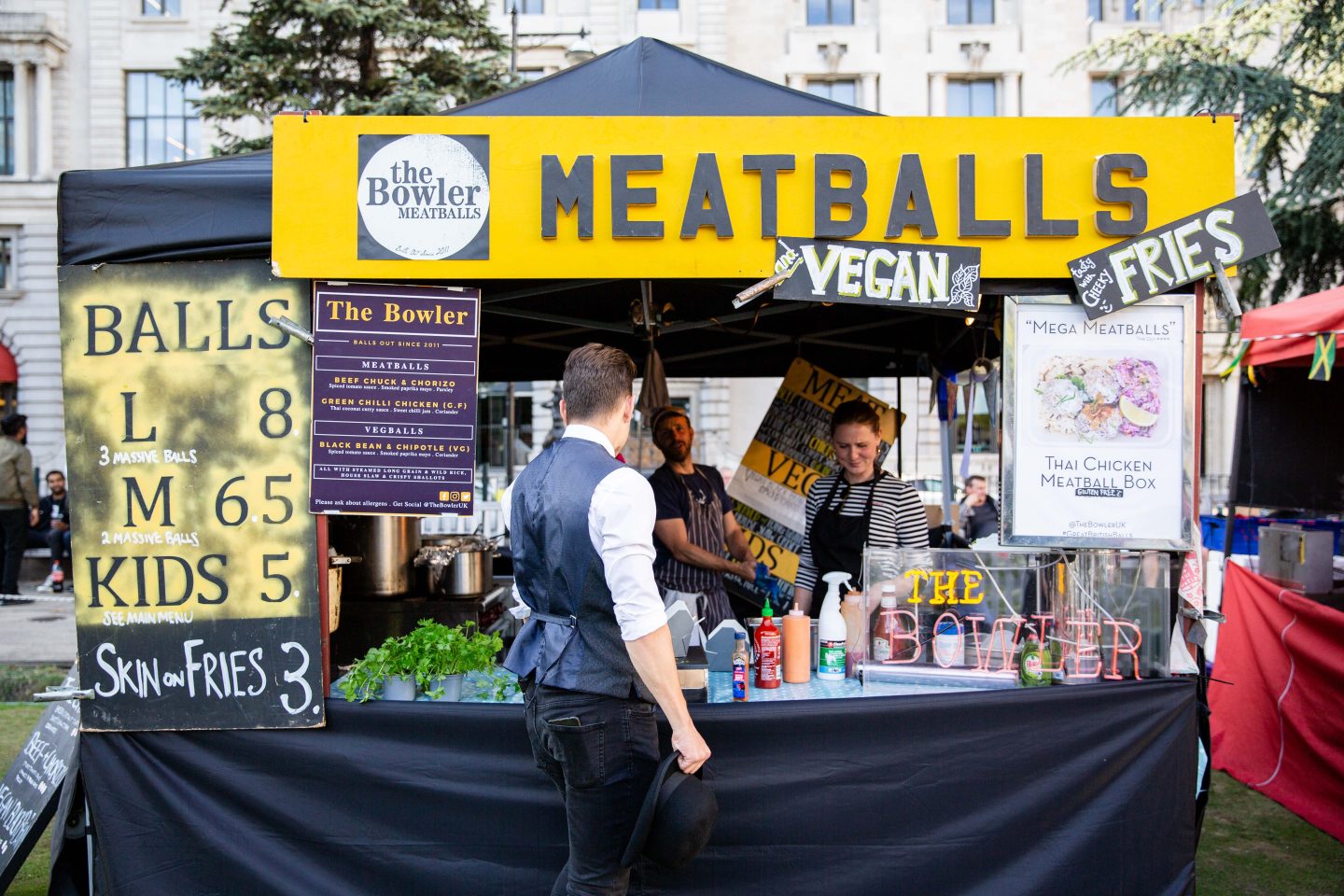 Festibowl is on in Finsbury Square, London Bridge and Canary Wharf on selected days between June and September for companies and the general public.