SanDisk has been in the tech game for a long time now, seeing innovation surface consistently over the years. The core of its products and services have always been digital storage solutions such memory sticks and SD cards.
But with device storage in 2019 growing and our content increasing in size just as fast, the backup drive has never been more useful. SanDisk however have gone the extra mile in their storage capabilities, introducing storage tech, with Qi functionalities.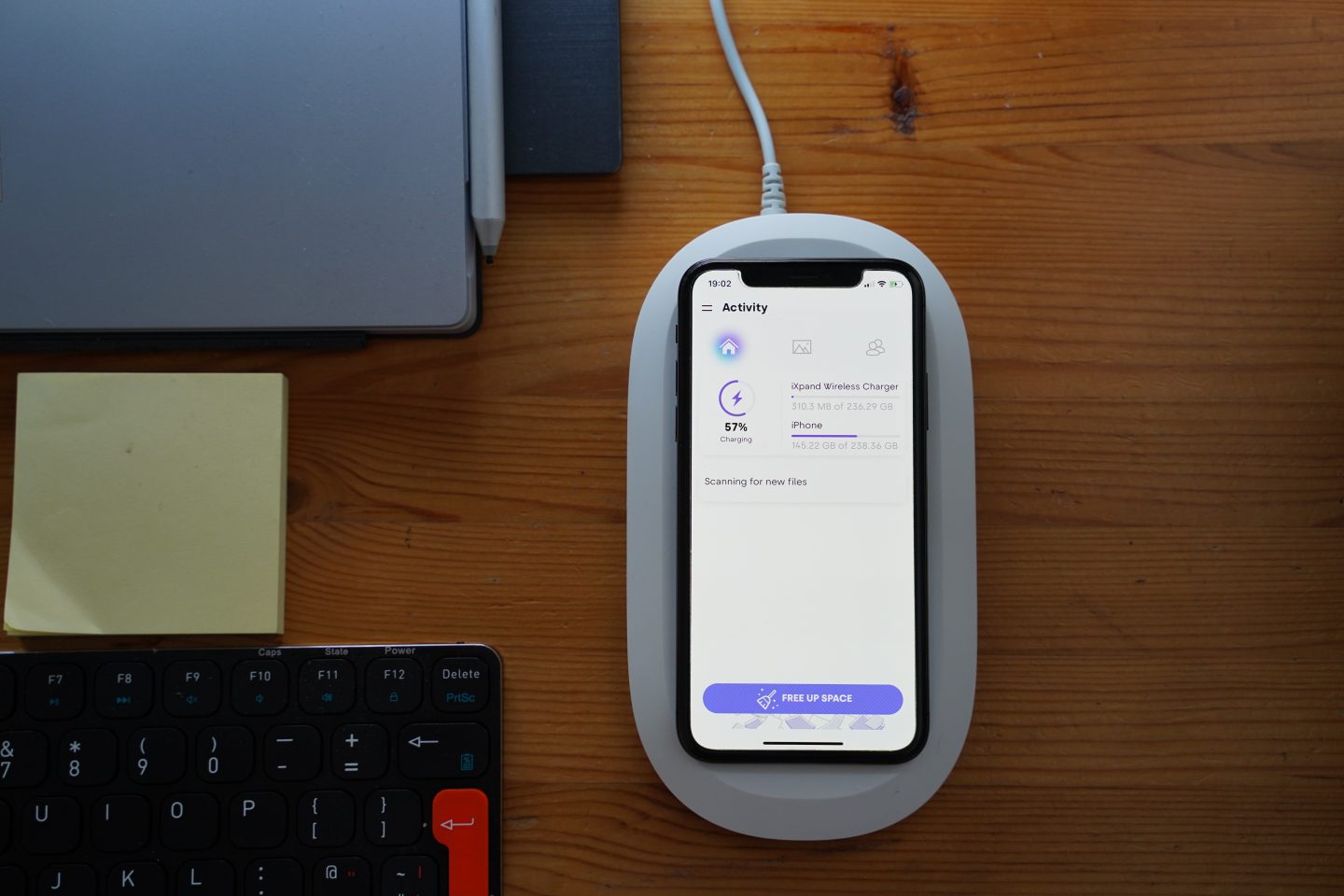 Last week saw the launch of SanDisk's new iXpand wireless charger, a charging device for today's devices, with a large memory storage behind it for backing up our devices. I mean how many times have you wanted to back your phone up, but the thought of finding the cable and waiting for it to transfer put you off?
Recently I was unfortunate enough to lose my phone a few months ago and to this day, the gutted feeling of regret bothers me for not doing it regularly enough. Thankfully SanDisk have helped to take away the chore of backing our devices up, with the iXpand charger.
5 Pros of the SanDisk Wireless Charger
Back up as you charge up – This is where the iXpand really earns its keep. Gone are the days of having the aggro of plugging your device into the computer, waiting for a ridiculous number of hours late in the evening (speaking from experience). Once set up and the app is on your device, you can place it on the iXpand and let it back up and charge away.
Free up space on devices – You can do this on your devices most of the time anyway. But with the app, you get to see all images and videos taking up space, scaling them by file size, to make your decisions easier.
Backups for all users – If you don't use up all the memory yourself, you can share the space with other users in your household. Especially useful for families, the SanDisk iXpand wireless charger allows for multiple devices to back up their storage, ensuring all can
Designed for worry-free charging – To ensure your device's charging isn't compromised in any way, Ixpand is packed with features such as foreign object detection, overcharging protection and adaptive charging. These functions kick in and switch the wireless charging off, to prevent damage to your devices performance.
Phone Case Friendly – There's several wireless chargers out there that don't do this very well, but thankfully the iXpand charge ticks the box. You can wirelessly charge through a device case up to 3mm thick. So goodbye the frustration of taking a case off, leaving it vulnerable and then popping the case on when charged.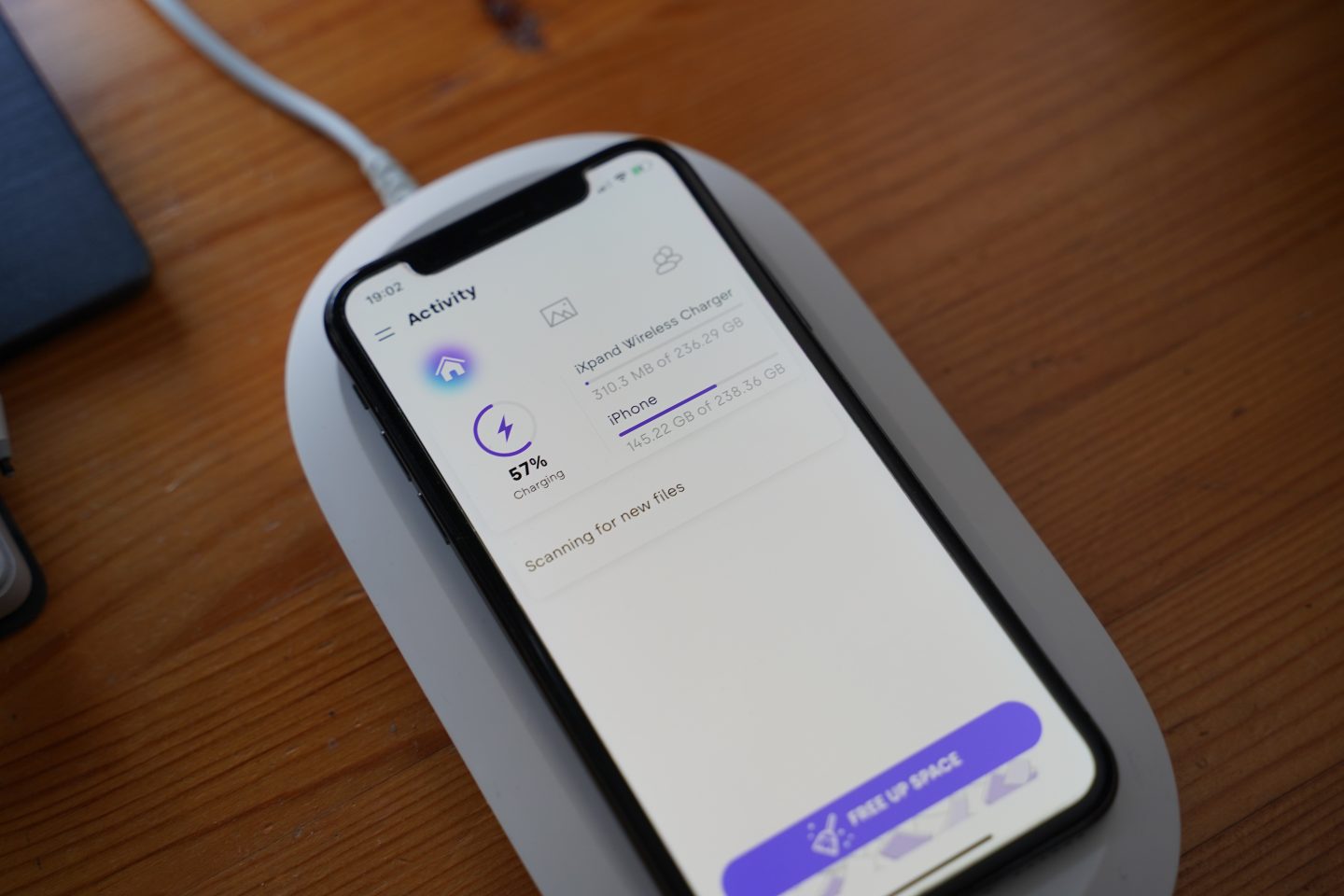 I've tried it across several devices like the Iphone X, Samsung Note 9 and the Huawei Mate 20/ P30 Pro. One thing I've discovered is it doesn't back everything up at once, so if its your first time, its going to take a few days to do a large volume completely. But if this becomes your new daily charging device, then this shouldn't be an issue.
The SanDisk iXpand wireless charger comes in either 128GB or 256GB, for those that need the super storage space. To get your hands on one yourself, you'll be able to grab one from Amazon.