On a rather chilly morning in London I headed down to the Curtain hotel in Old Street, for a lovely breakfast and a chat with the Press team for audio brand Mifo.
We say they're the new headphones on the block, but the brand itself has been about for quite some time, giving the rest of the market a bit of a run for their audio money. But the 05 Plus headphones are new in and we were fortunate enough to test drive them ourselves.
In a market dominated by brands such as Bose, Bang & Olufsen and Beats by Dre, Mifo deliver the 05 Plus with impressive sound quality and decent value.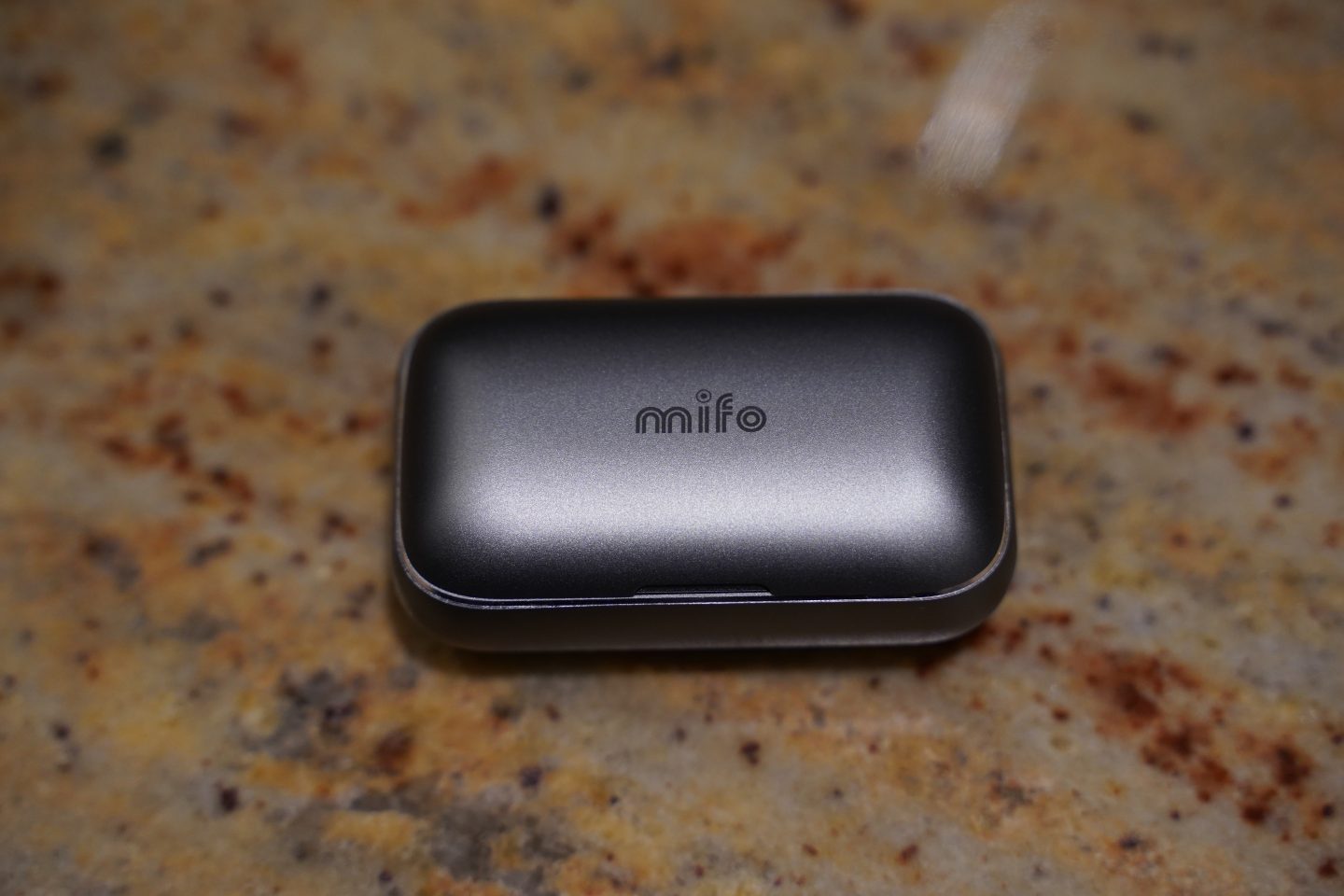 Forget what you know and what you've heard before, there's plenty to be said about the new Mifo 05 plus headphones and here's a few of the key features that make them stand out:
Mifo 05 Plus Specifications
100 hours added charging case time
7+ hour play time per charge in earbuds, total play time with aluminium charging case rated for 15 additional full charges
Rate IP67 waterproof and dust proof (aluminium case is not waterproof)
Completely new Bluetooth 5 wireless chip for the best wireless experience in market
Full range balanced armature drivers produce incredibly rich and accurate sound with a kick of bass
Each earbud has a master wireless chipset for hot-swappable operation with no interruptions
Designed from the ground up to be comfortable while on the move
What we love:
Connectivity: The moment you take the Mifo 05 Plus earbuds out of the case, you get instant connectivity to your connected device in question. There's not been any sign of disruption, nor any latency in connecting to my devices.
Sound: had to hear it first before we gave it the mention but sound-wise, they're quite a treat. Clarity, treble and bass are all up to scratch and will give the majority a run for their money.
Charge: The majority of the brands out there that just about achieve up to 5 hours which is great in most cases. But when you have that unusually long journey and need just that extra bit of charge, there aren't many that can deliver. Fortunately, the Mifo 05 Plus however, come with up to 8 hours charge which is a bonus 'nice to have' feature for your listening experiences.
What we're not so keen on:
Design: Whilst the Mifo headphones fit in the ear pretty well, the concept of them being comfortable while on the move is subjective. I took them out jogging on my travels and had several moments of slowing down to place them back to snug fit again. This may be the choice of ear buds (which are changeable btw) or my tiny ears, but it is one thing to be mindful of.
Controls: When we met with the Mifo team, I noted the fact that there was no taptic engine (like some other brands) to allow you to control your audio by a sequence of touch movements. Mifo instead went for the physical buttons approach, installing 4 micro buttons (2 per ear bud) for you to pause, play, change tracks and use Siri/Google. The challenge however with these was that the buttons were just a little too small for my not so ambidextrous hands. Quite often I'd find myself jamming the headphones into my ear unintentionally, due to the buttons being hard to use casually.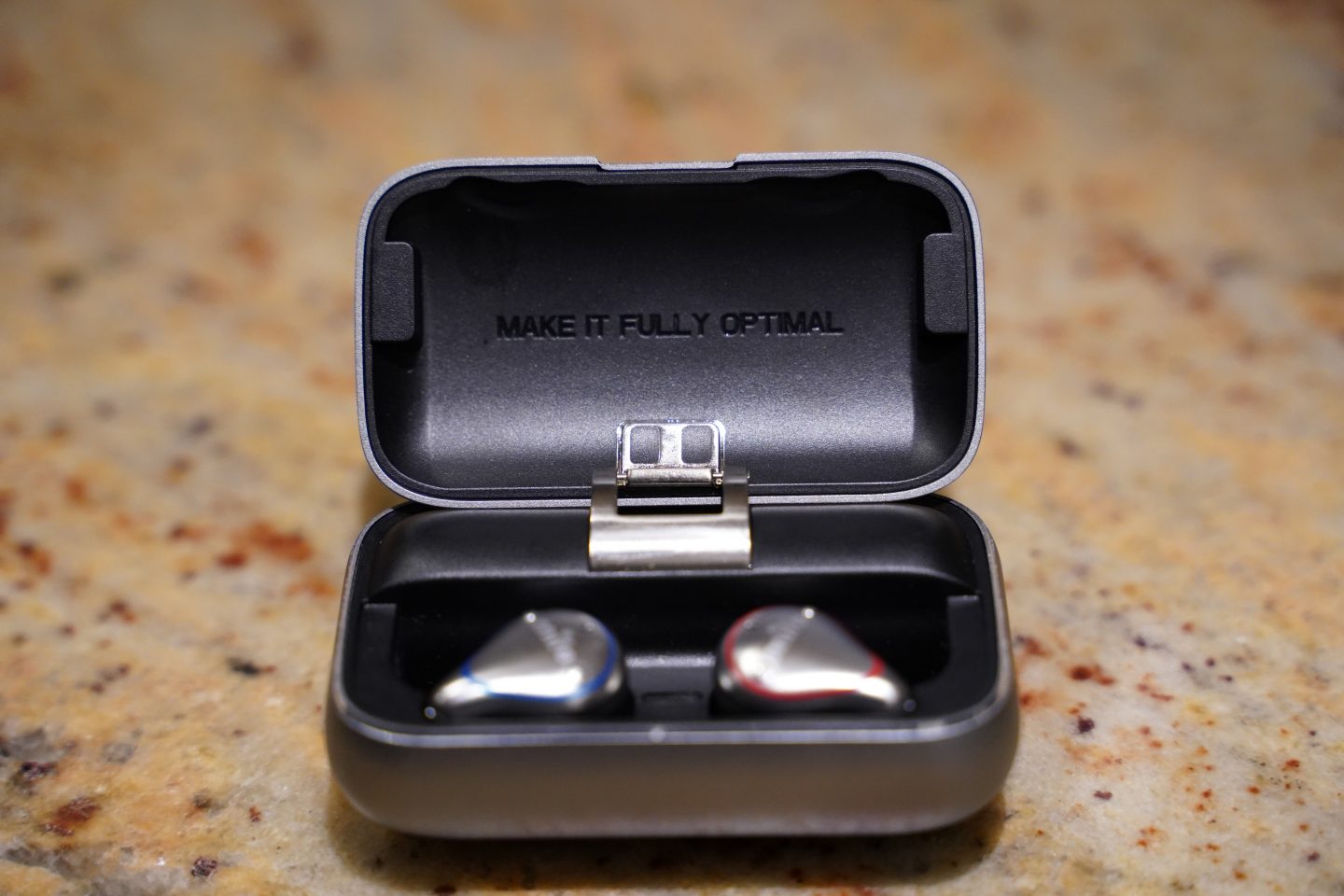 So overall the 05 Plus serve up a good balance of sound quality and endurance. Theres no app necessary to control them either, which gives users less of an earache (pun intended) trying to get them working.
You'll be able to find the Mifo 05 Plus headphones direct on their website, or with Amazon.
| | | | | | | | | |
| --- | --- | --- | --- | --- | --- | --- | --- | --- |
| Headphones | Bose | Sony | Beats | Apple | Samsung | Amazon | Google | Mifo |
| Product | SoundSport Free | WF-1000XM3 | Powerbeats Pro | AirPods II | Galaxy Buds | Echo Buds | Pixel Buds | O5 PLUS |
| Bluetooth Version | 4.1 | 5 | 5 | 5 | 5 | 5 | 5 | 5 |
| Continuous Play Time | 5 Hours | 6 Hours | 8 Hours | 5 Hours | 6 Hours | 5 Hours | 5 Hours | 8 Hours |
| Added Charging Case Play Time | 10 Hours | 18 Hours | 14 Hours | 19 Hours | 7 Hours | 15 Hours | 19 Hours | 100 Hours |
| Audio Driver Type | Dynamic | Dynamic | Dynamic | Dynamic | Dynamic | Dynamic | Dynamic | Dynamic |
| Waterproof to 1M | No | No | No | No | No | No | No | Yes |
| Shock Resistance | No | No | No | No | No | No | No | Yes |
| Dual Microphone | Yes | Yes | Yes | Yes | Yes | Yes | Yes | Yes |
| Noise Canceling | No | Yes | No | No | No | Yes | No | Yes |
| App Required | Yes | Yes | No | No | No | No | No | No |
| RRP | £150.00 | £219.00 | £219.00 | £169.00 | £114.00 | £129.99 | £179.99 | £99.99 |