Oral care is important and something we need to be more considerate of was we get older. A good brushing routine is always the best starting point to strong oral hygiene, but after that comes a good mouthwash finish.
Launching in October this year Waken is a new brand focussing on mouthcare through with four vegan-friendly mouthwashes. As the world begins to finally evolve itself and minimise the use of plastics and chemicals, Waken got ahead of the curve with their vegan friendly equivalents filled in aluminium bottles (reducing your carbon footprint.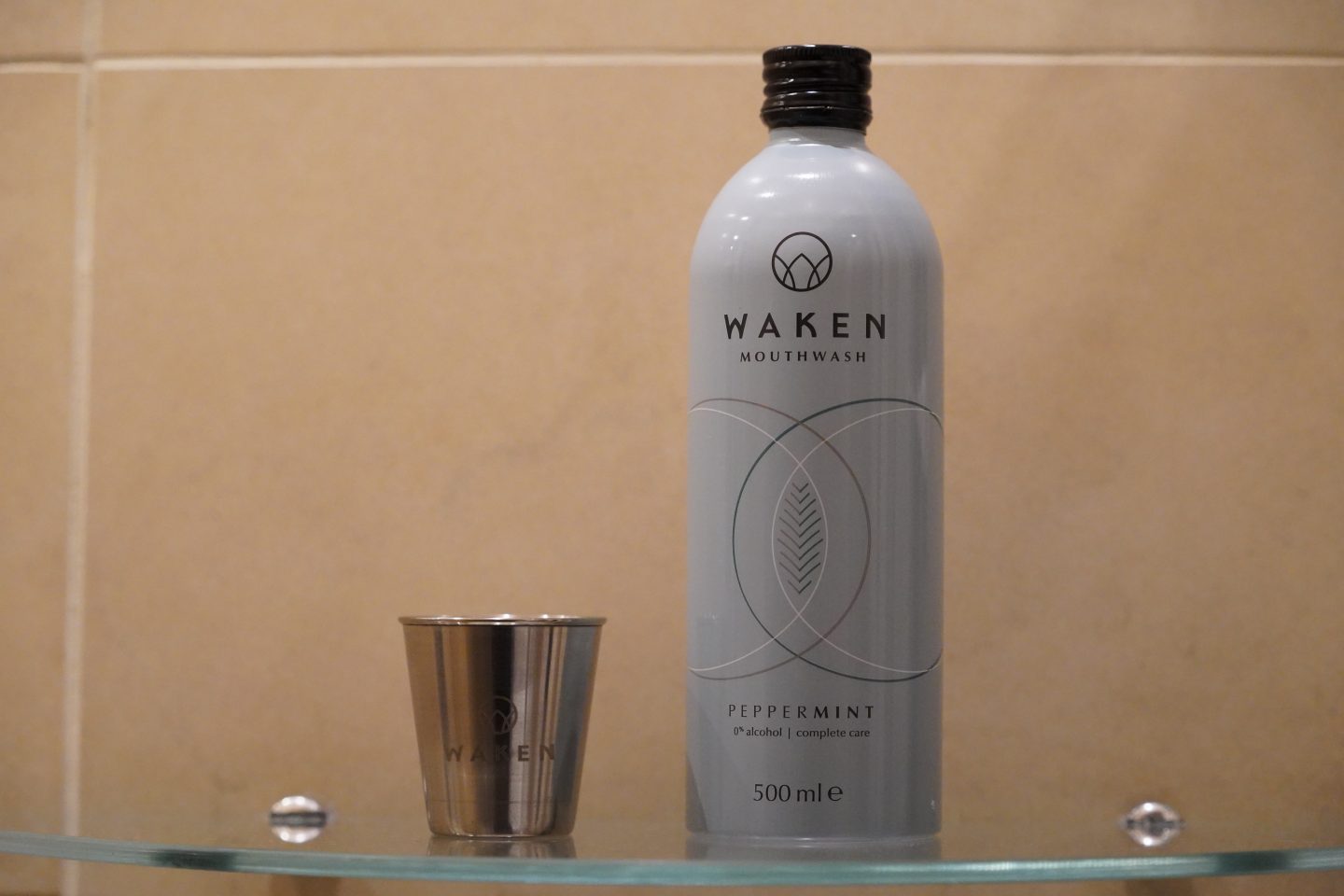 The Waken Formula
Waken mouthwashes are made from natural mint and other botanicals, which explains why you get all kinds of flavours upon first taste. In addition to its natural mint flavouring, They're also a gentle alcohol-free formula which they say will never contain any artificial colours or any other rubbish you don't need in your mouthwash.
The four new flavours for Waken are:
Lemon Mint
Aniseed Mint
Peppermint
Spearmint
All bottles come in 500ml in size, ideal for someone to begin rinsing to their daily routine. As well as the reasonable mouthwash bottles, you can also get your hands on their mouthwash cup too in metal.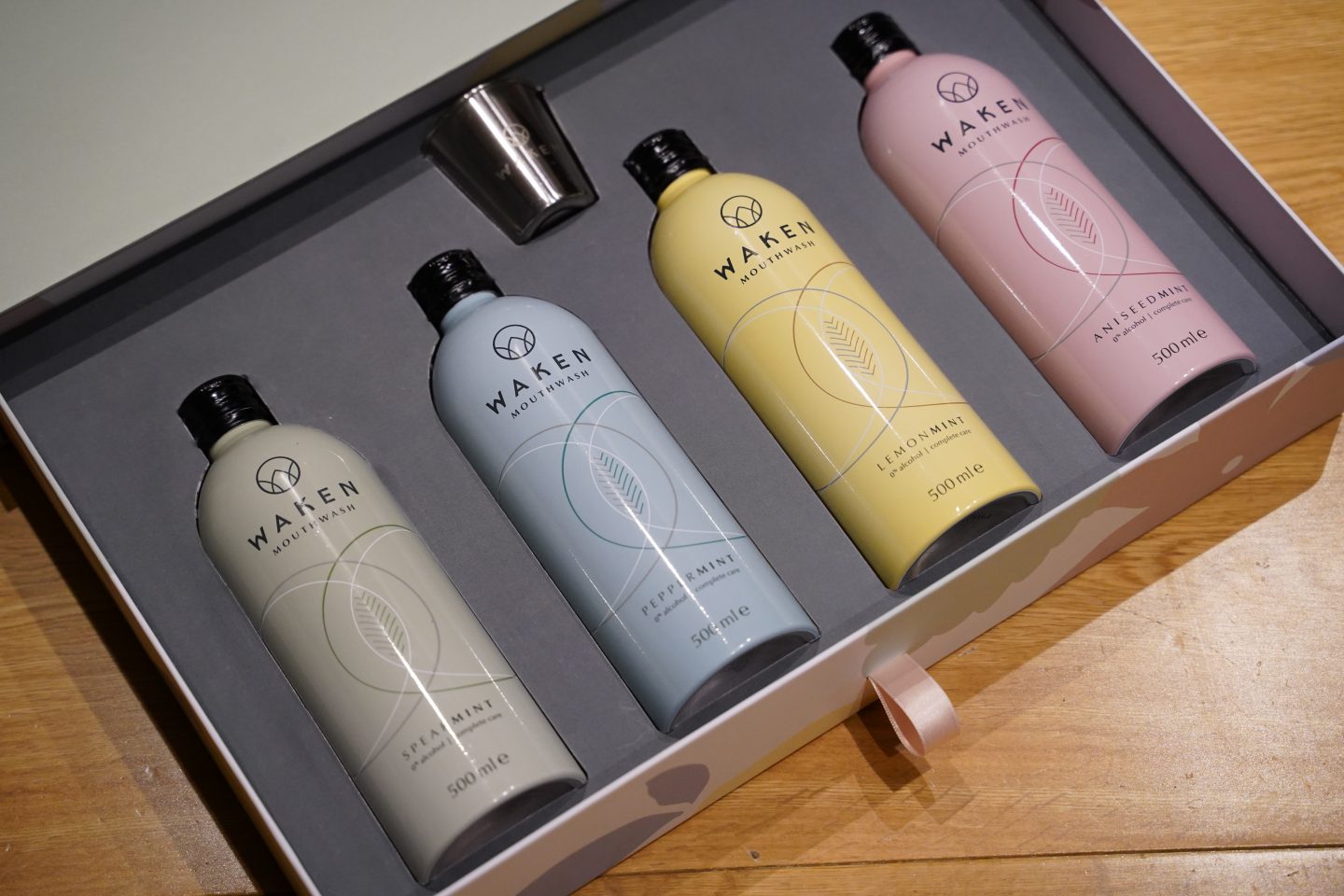 The Verdict
When it comes to the vegan way of living, but there are times where it cannot work as well as other things. But it looks like when it comes to mouthwash, then they're not too bad at all.
Our favourite flavour to date was the peppermint flavour, which is cool in flavour without incinerating your mouth like the more acidic brands. You feel it just enough to get that Freshness and cleanliness.
Waken's new mouthcare is available to buy in your local boots, Sainsburys and directly from Wakencare.com. each bottle is priced at £8, value enough to buy a few bottles to stockpile in your bathrooms this Christmas.