One to toast to this winter, as Jacamo takes a positive step helping our fellow man. Nestled nicely in the Aldgate area Jacamo have opened up Arm-in-Arms, the brands first ever pub where us men can come through and talk more about us and our feelings.
This isn't an attempt to see how soft the shell of males is, but more to understand, share, and reassure gents out there going through real challenges that they may have not been able to discuss before.
It's no Area 51 secret that generally speaking, most men out there are rubbish at getting out the problems going on in their lives. Most times it's driven by an invisible need to carry bravado around at all times and in other cases, its because the social pressures can be tormenting to the best of us out there. Our mental health has never been more of a serious topic than it has the last few years and its good to see people/brands doing more to break the stigmas.
A few interesting, but very sad facts:
In 2018 deaths by suicide rose by nearly 11% vs the previous year, in the UK alone.
In the UK the men are three times more likely to die y suicide than women. In the Republic of Ireland, this number is four times higher among men.
The rate of deaths among under 25's rose by a staggering 24%.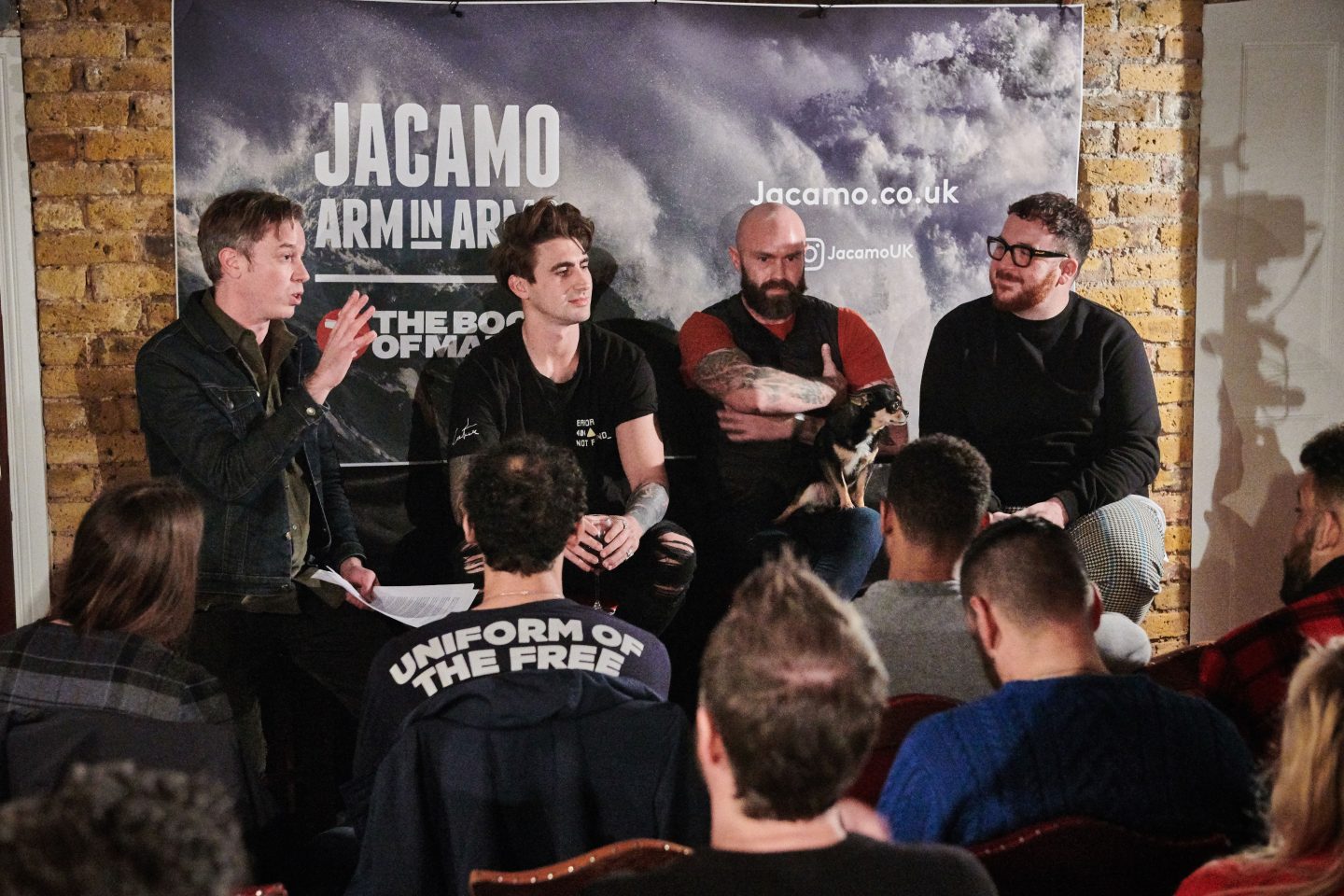 Jacamo had researched that a good 58% of men, are more likely to meet their friends down the pub. So with that in mind they took it upon themselves to open doors to Jacamo Arm-in-Arms. On the 27th November Jacamo launched a series of discussions throughout the day, about the 2020 man. An opportunity to be in a safe place and engage in discussion on what it means to be a man in today's world.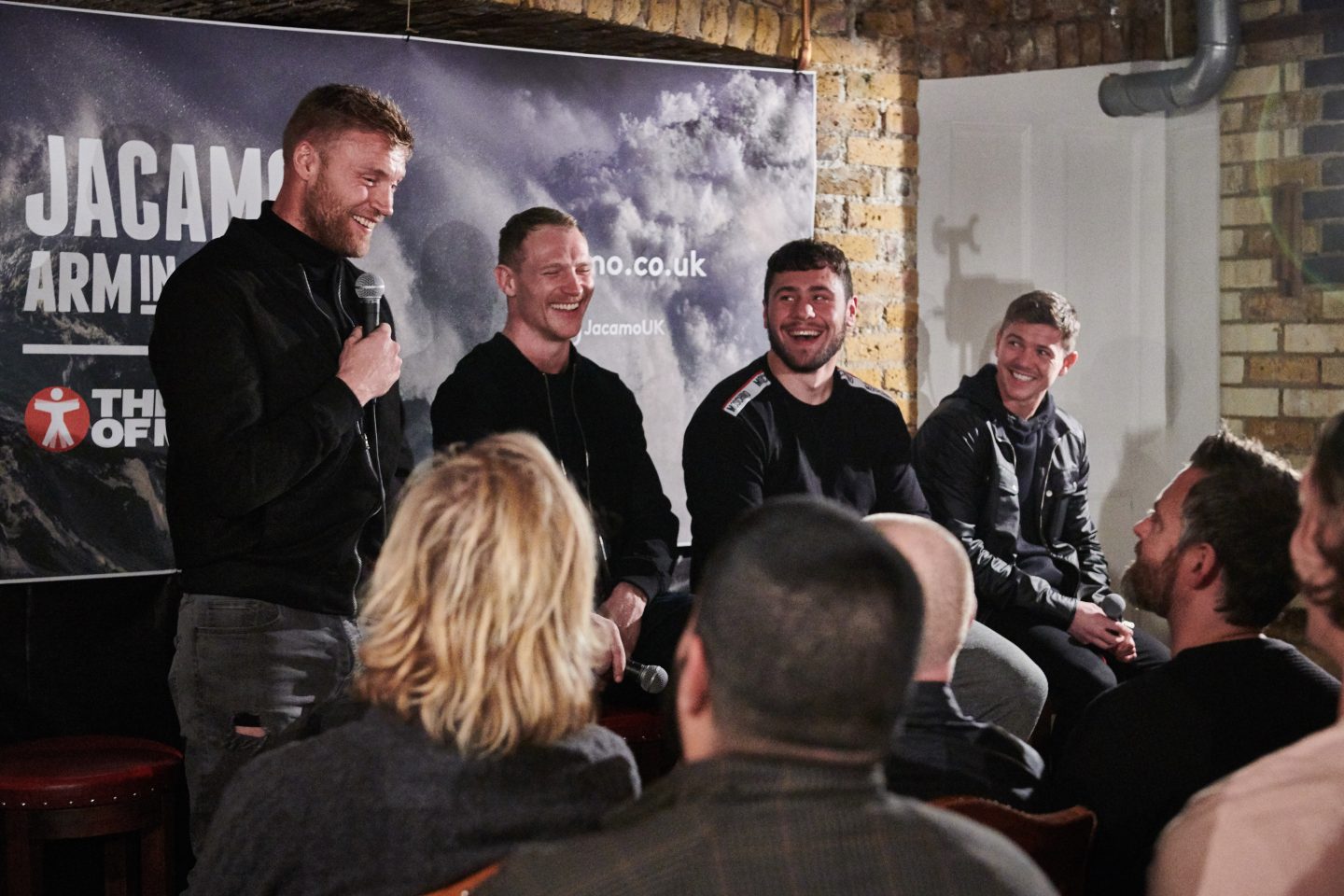 Super concept to bring to the table and a joy for us to be a part of the opening and listen into some key topics. Look forward to potentially being at another version!