William Grant & Sons beauty Kininvie has delivered their first three trials to the world, straight from their Kininvie works near Dufftown, Scotland.
A determined and free-thinking distillery, Kininvie champion the ambition to break the mould of what we know about the world of whisky (the reason we were so interested in trying them out). By breaking the mould, we learned that when it comes to creating their whisky, the testing ideas aren't bound by the commercial fulfilment plans that can shroud new creations.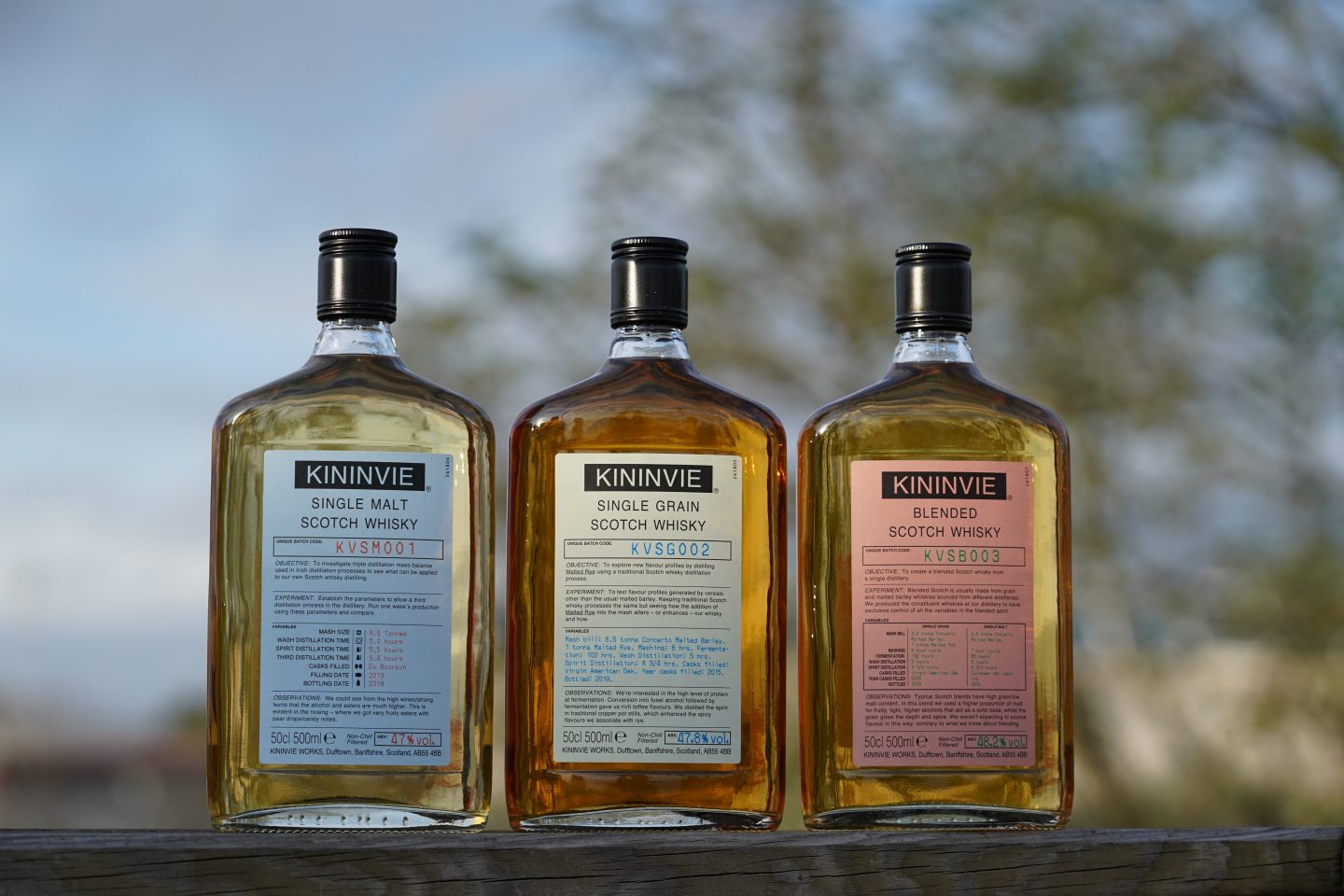 Kininvie's three expressions go by their batch names; KVSM001, KVSG002 and KVSB003, which we will explain in more detail. The result of these differences allowed for Kininvie to bring out three expressions characterised by one distinctive method. Kininviethree expressions go by their batch names; KVSM001, KVSG002 and KVSB003, which we will explain in more detail.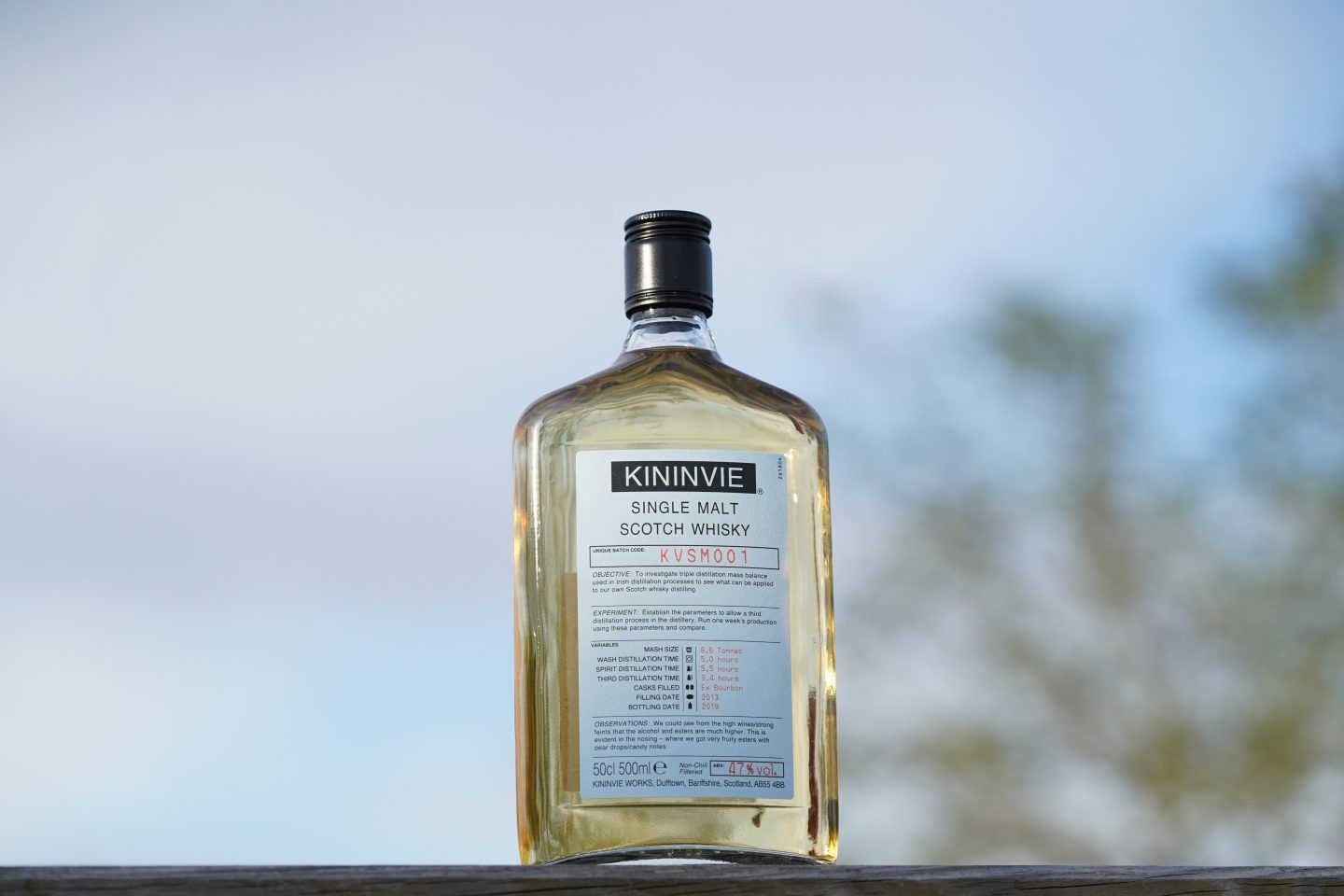 KVSM001 – Kininvie Single Malt Whisky: The team at the distillery experimented with the parametors, allowing for a third distillation process to happen. And as a result, the KVSM001 was born from it a five-year single malt, aged in the ex-bourbon casks.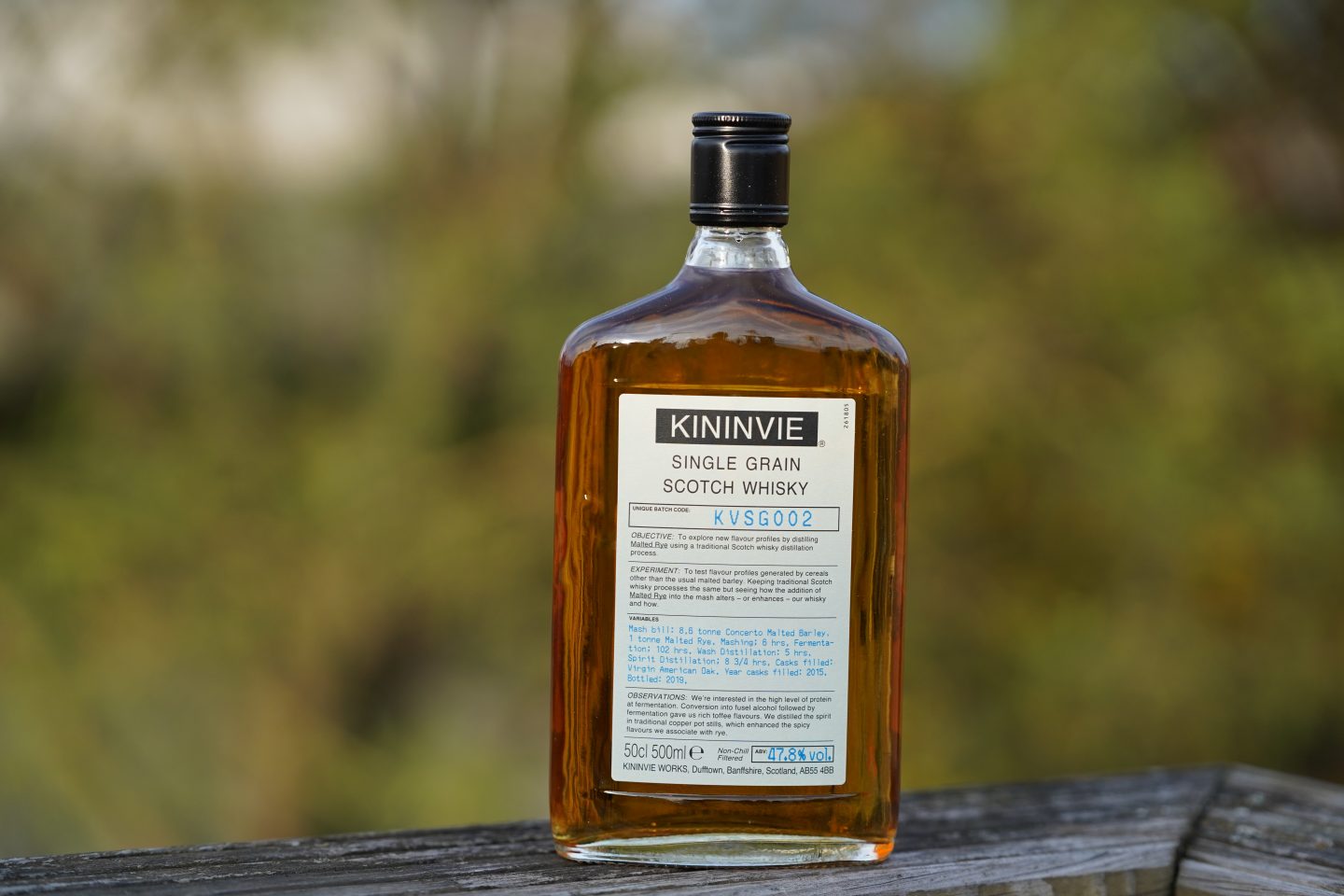 KVSG002 – Kininvie Single Grain Whisky: A three-year-old single grain whisky, born from the experimentation of a range of cereals that differ from usual malted barley. Throw malted rye into the mix and Virginia American oak for ageing, and you'll get an ABV of 47.8% (thank you rye)
Notes: The final product brings back a clear toffee taste with each sip, driven by that rye influence in the whisky.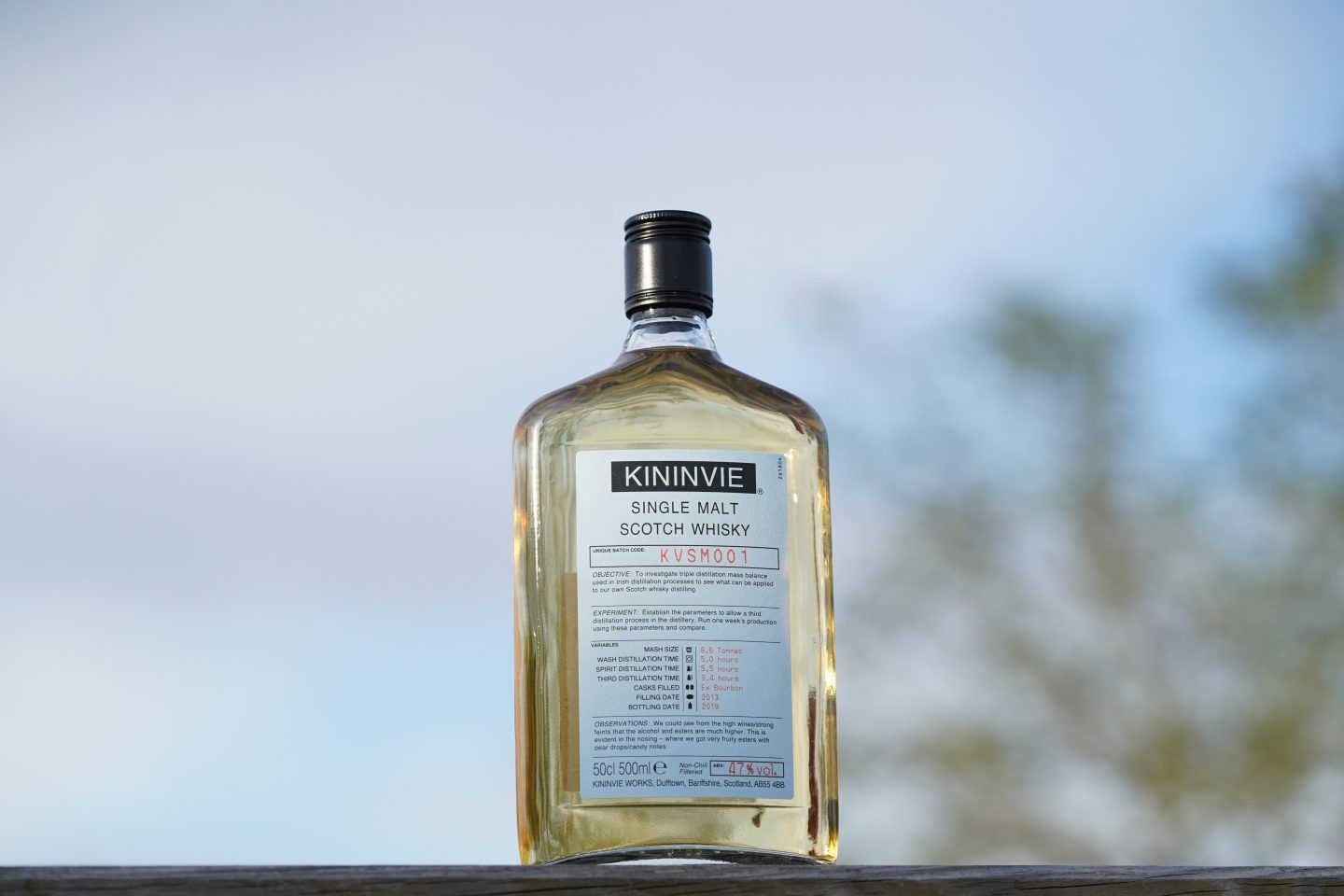 KVSB003 – Kininvie Blended Scotch Whisky: Finally, is the KVSB00, also know as Kininvie's blended cotch whisky. Blended scotch over the years has re-established itself as one of the finer whisky types out there where in the past, it's been seen as less of a worthy part of the family. Kininvie blended scotch uses a higher proportion of malt, more so than you would commonly see. Mixed with both single malt scotch and single grain whisky, then aged in Virgin American oak and European casks to give you that 48% ABV.
Notes: the Kininvie blended scotch has distinctive spicy notes which levels out the floral notes of the malt whisky.
What we have here are three very different expression, courtesy of Kininvie and their distilling team. The whisky isn't too bad, especially the blended scotch. But considering the price tag, it could be better.
But why not try it out for yourselves and make your judgement on these and if they're worthy in your drink's selections. All three expressions of Kininvie are now available online at Amazon and other stockists.