We've hit the benchmark of 2020 and the new year begins fresher than expected, with a new launch from Bulldog Skincare.
We've been big fans of the brand and watched their forever evolving product range, change the face of men's grooming & skincare. Their latest product to the market, is a new range of natural roll-on deodorants which they guarantee give you 24 hour protection.
The new vegan-friendly and cruelty free deodorants from Bulldog Skincare, are formulated with 24-hour odour protection. Surely this is something that comes in all-natural deodorants, right? as we've come across a number of natural deodorants, this really isn't the case. That was until Bulldog Skincare decided to show the world just how a natural deodorant is properly done.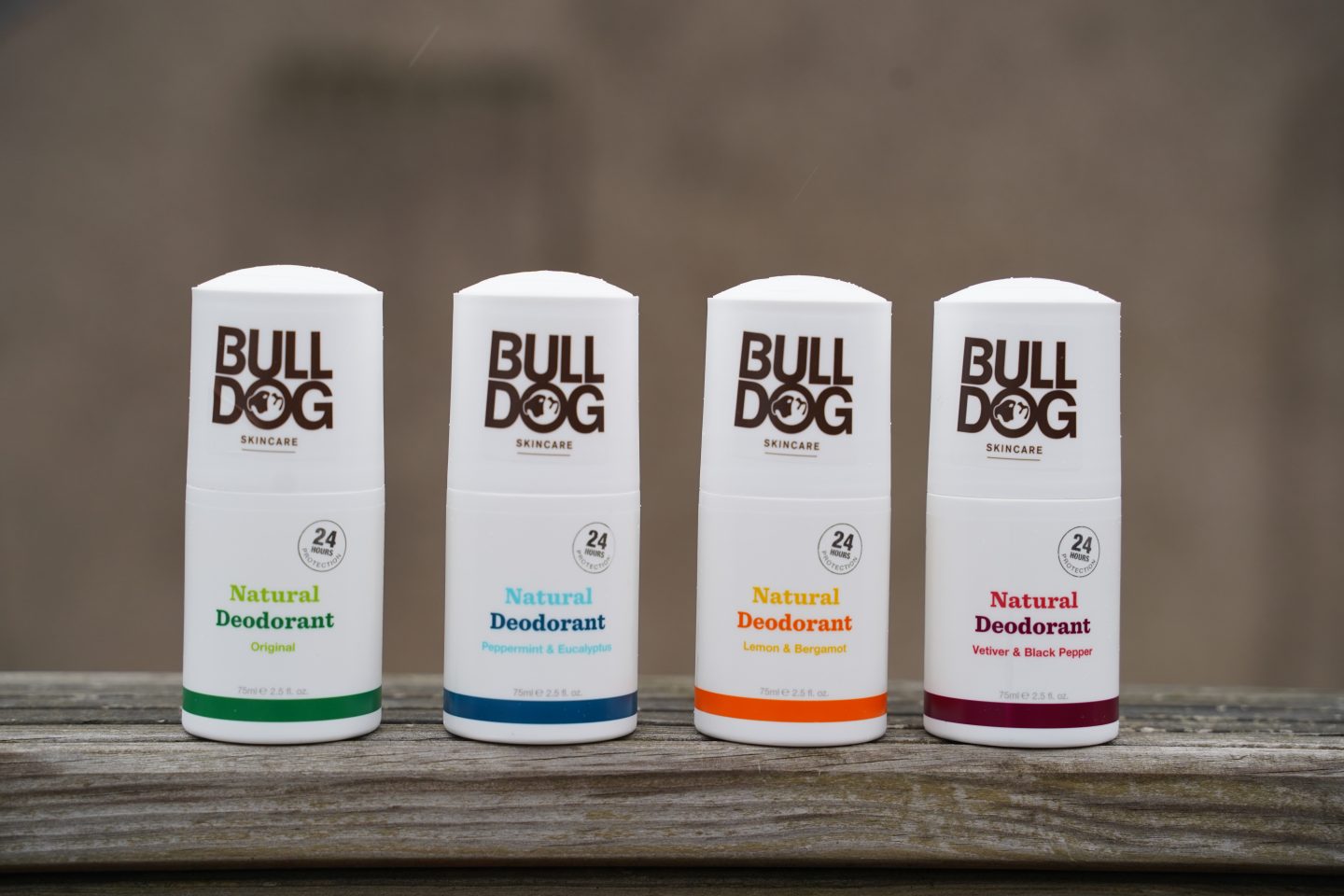 Applying deodorant is a key part of our daily routines, something that needs to be as harmonious as everything else In your day. Natural deodorants we've tried in the past has not been the one in the slightest, with some brands giving less than a few hours freshness.
With the increase of veganism and a more sustainable world over the years, the demand for a better deodorant (that actually keeps you fresh) is of great need.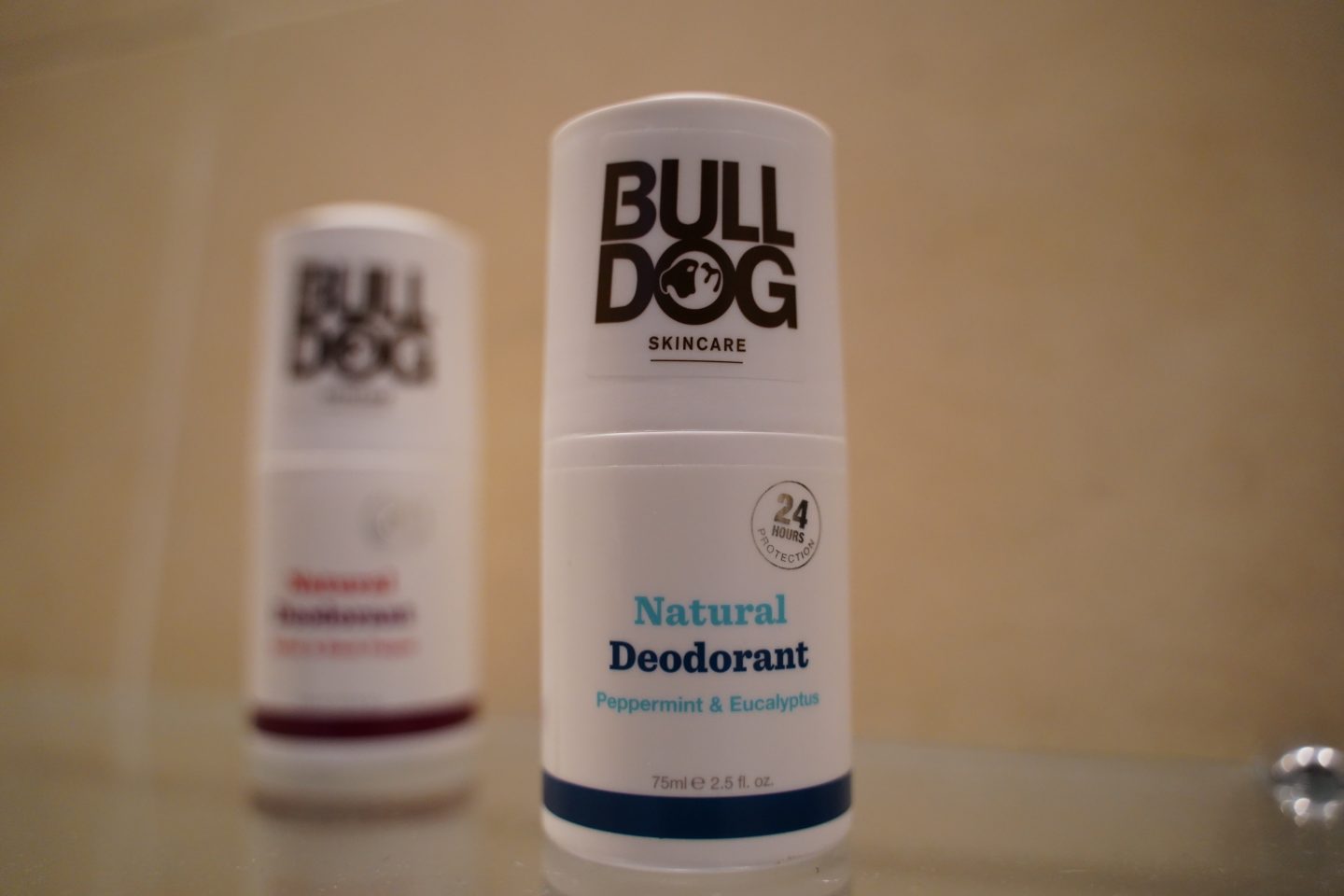 The Science
A prebiotic extracted from chicory root and natural fragrances, is the secret to how Bulldog manage to guarantee that 24-hour freshness your body demands. When we sweat the new natural deodorant kicks in using high performance active probiotics that neutralise odour forming bacteria.
And one of the bigger advantages of having an active prebiotic in your deodorant, your sweat glands are no longer blocked, like they are when using anti perspirants. Despite what we may think, sweating is a process that not only cools us down but detoxifies the body. And with it, the active prebiotics do their best work.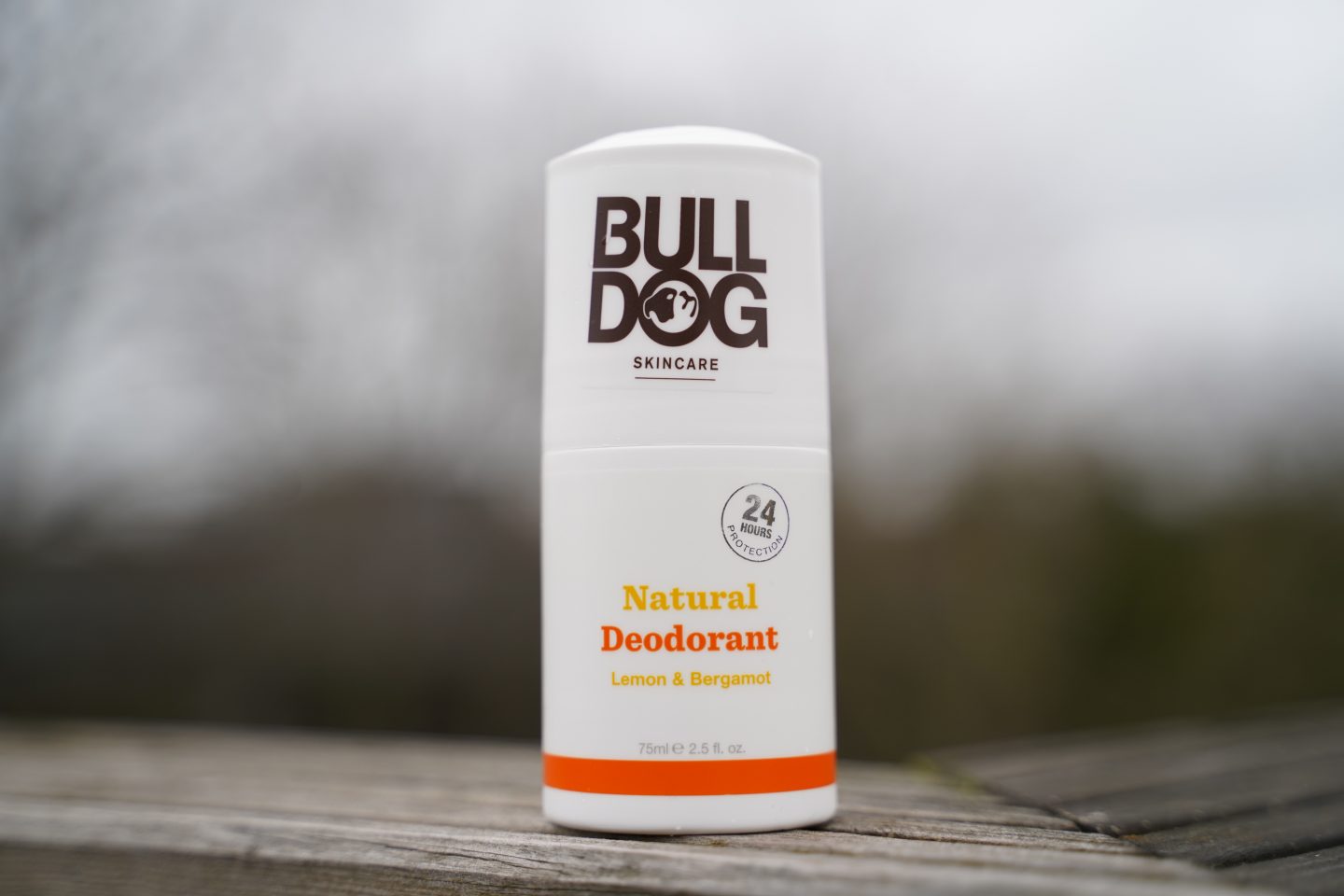 The Range
The Bulldog Skincare natural deodorants will be coming through in four different scents for you to try out:
Original – it just wouldn't be Bulldog Skincare without their signature original scent, with hints of lemon, geranium and patchouli.
Lemon & Bergamot – Intense notes of lemon, orange and bergamot, making it a light and fresh natural deodorant to start your day with.
Vetiver & Black Pepper – A warm and earthy natural deodorant, with notes of black pepper, cedarwood and clove. The one I'm currently using most, which gives me a real kick and great freshness.
Peppermint & Eucalyptus – Invigorating and refreshing scent, ideal for those in need of a boost. Peppermint, spearmint and eucalyptus are packed in tight to give you your energised freshness at the start of your day.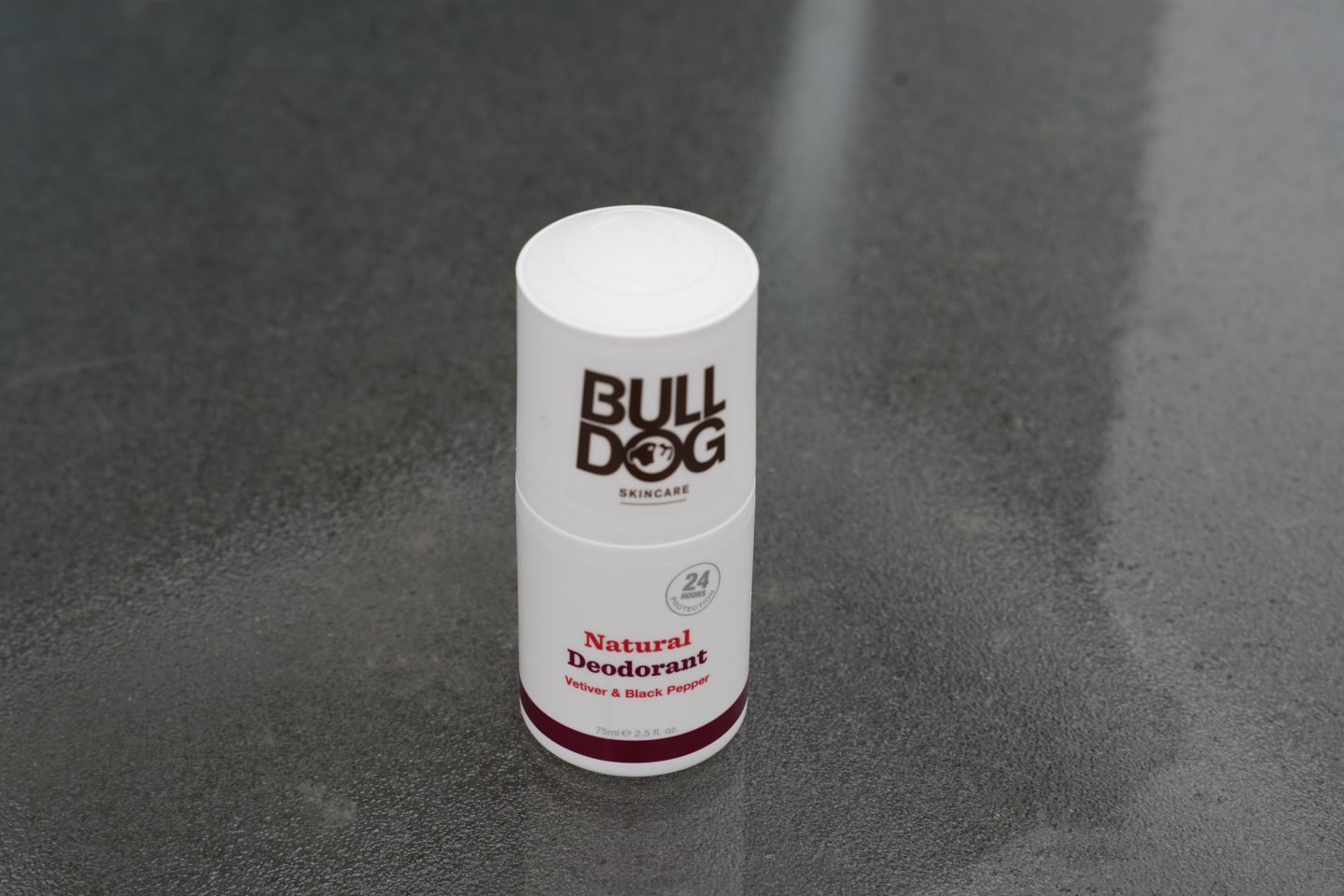 The new Bulldog Skincare natural deodorants come in 75ml priced at £4.50 each. You'll be able to get your hands on them on Bulldog's website, as well as Boots, Sainsburys and Waitrose stores nationwide.
We hope that you'll enjoy them just as much as we have.