The world of smart watches is forever evolving, from being the big blocky devices that took up half of your arm, to something now much sleeker. The global smartphone brand HONOR have made this their own, especially at the end of January with their new MagicWatch 2 design series.
The Honor MagicWatch 2, now comes with several striking new designs, all limited-edition collaborations from a number of rising stars of the art & design realms. Jacky Tsai, George Greaves, Wang DongLing and Giovanni Ozzola are the designers who showcased their unique designs for the MagicWatch 2, in a media preview in Central London.
Through this collaboration we're seeing Honor bring together the innovative technology of the MagicWatch 2, fused with illustrations and graphic designs from some of the most talented creatives in the industry.
HONOR x Jacky Tsai
An Innovative Fusion of Pop Art and Chinese Craftmanship with "Floral Horse" and "Shanghai Tang Café"
Jacky Tsai, one of the world's leading contemporary pop artists, created two limited edition designs for the HONOR MagicWatch 2. Based in London, the Chinese artist is known for his vibrant style and inventive approach to design which fuses traditional eastern artistic techniques and imagery with western Pop Art. Tsai's diverse works have gained him international acclaim and his work has been showcased around the globe at key exhibitions in London, Moscow, Hong Kong, New York and Singapore.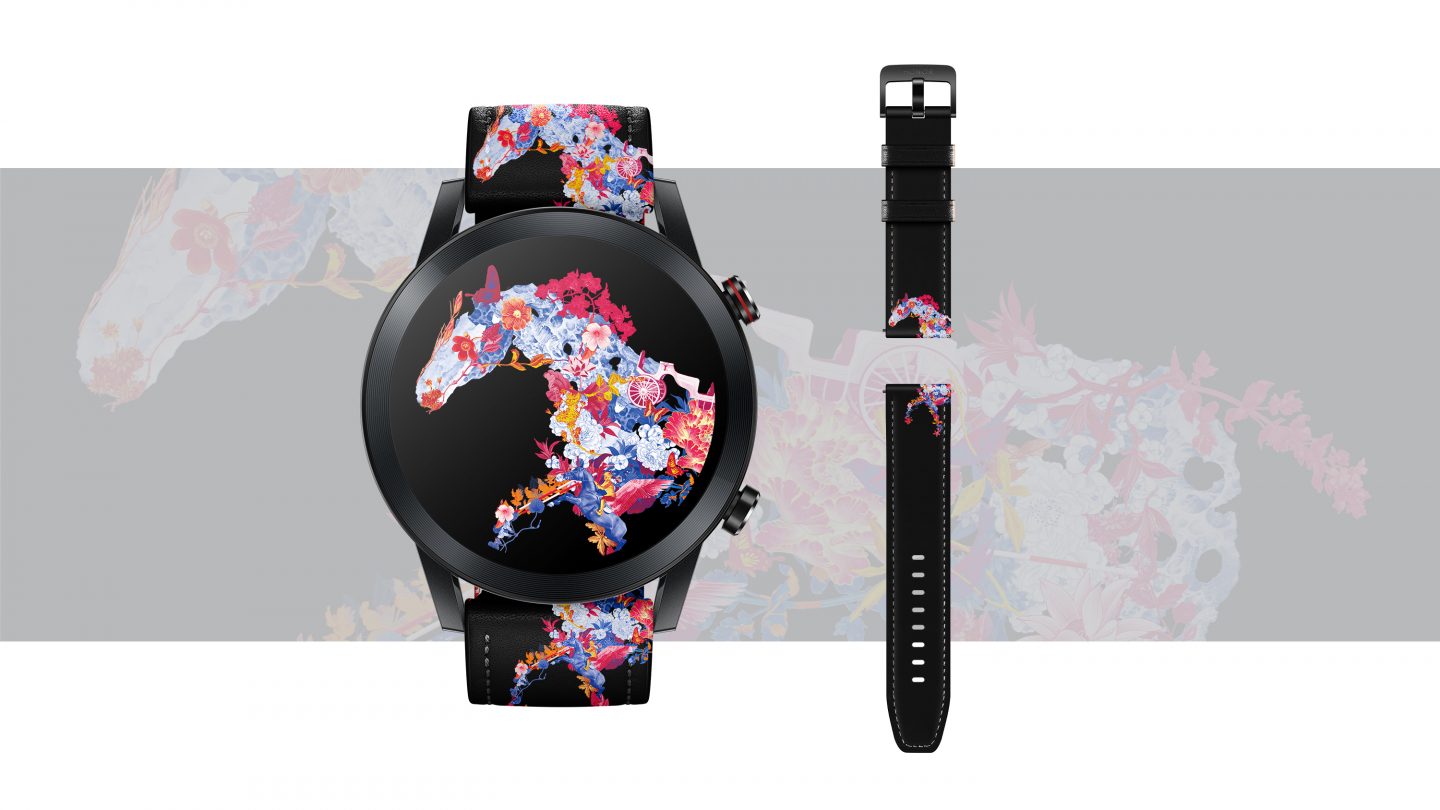 With two eye-catching limited-edition designs, named "Floral Horse" and "Shanghai Tang Café" respectively, Jacky fuses elements of pop art with iconic eastern influences using splashes of colour across the watch faces and straps.
HONOR x Wang DongLing
Reinterpreting Historical Calligraphy with "Cheng Hao, 'Autumn Moon', Entangled Script"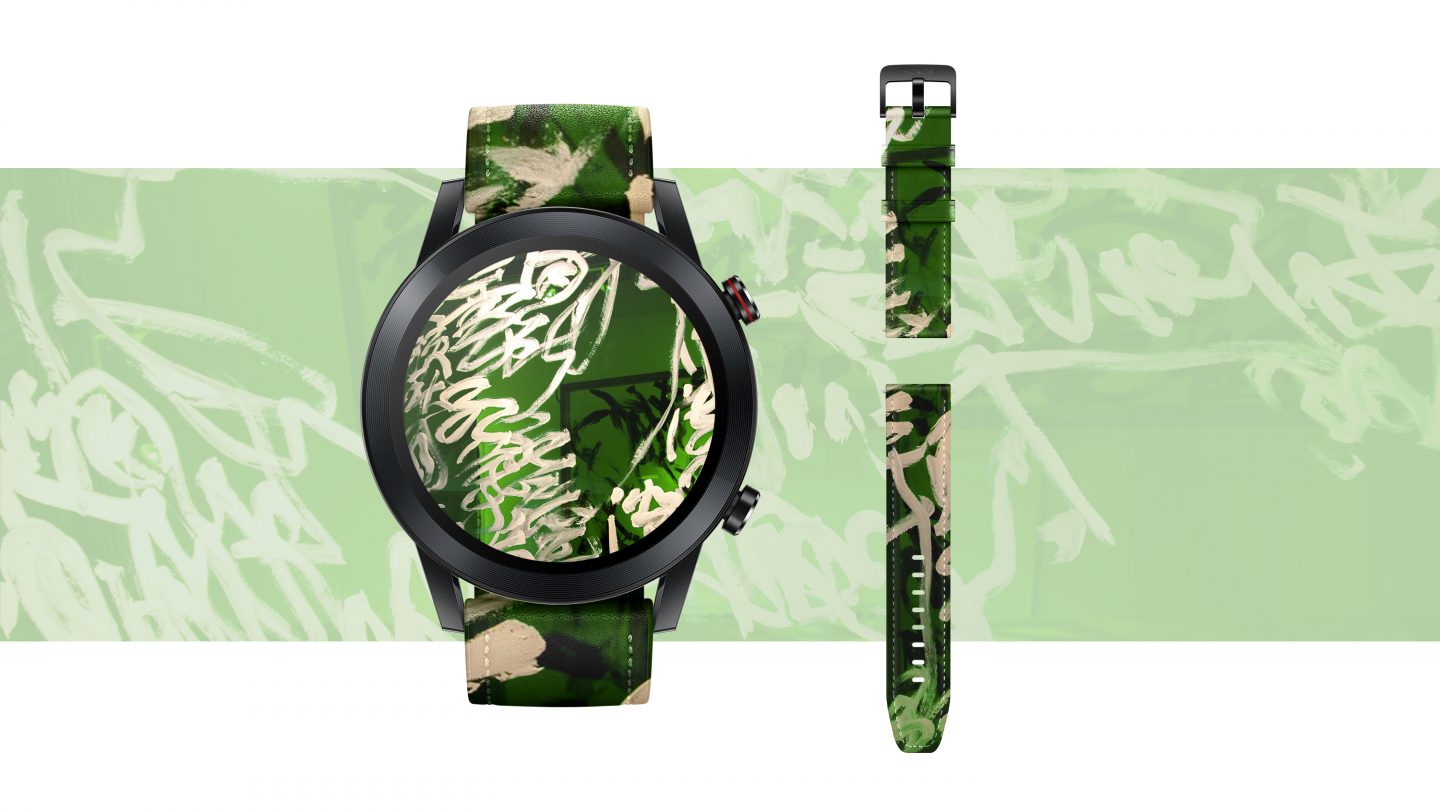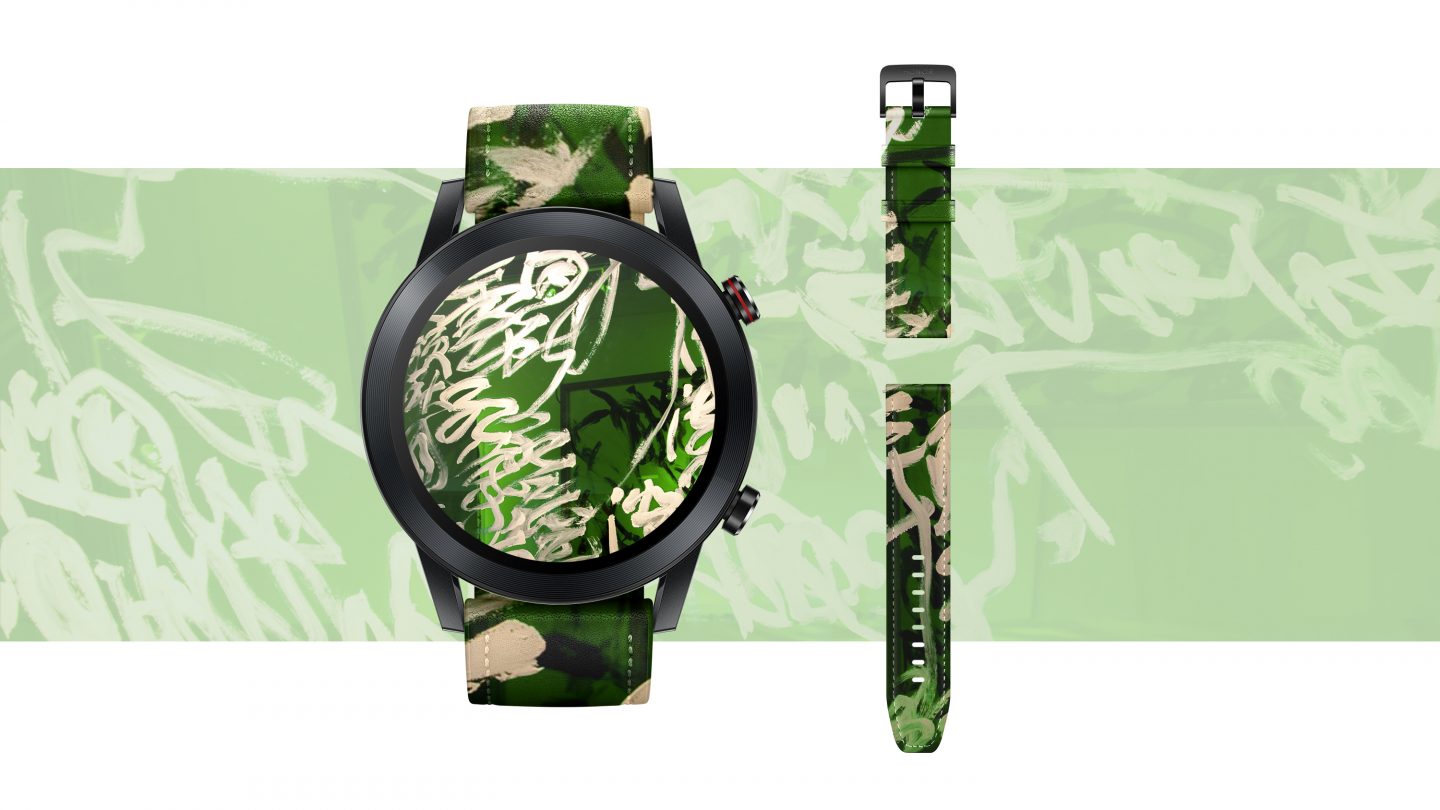 Wang Dongling is widely recognized as China's greatest living calligrapher and is known for his large abstract works that he calls "calligraphic paintings." Bringing together poetry and painting, Dongling creates his work through performances where he translates the text of ancient Chinese verses into gestural interpretations of traditional characters. His work has been showcased at the Metropolitan Museum, the British Museum and other famous museums worldwide. In his limited-edition design for the HONOR MagicWatch 2, Wang incorporates elements of his signature experimental calligraphic style, with powerful brush-and-ink strokes using deep olive green hues.
HONOR x Giovanni Ozzola
Experimenting with light, photography and sculpture in "One Day", Old Walls" and "Ficus"
Originating from Florence, Giovanni is a multidisciplinary artist working primarily in photography, as well as video and sculptural installation. His artworks have been exhibited internationally in numerous public and private institutions, including Fosun Foundation in Shanghai, 313 Art Project in Seoul, District 6 Museum in Cape Town, Tate Modern in London and many more.
Giovanni's three designs for the Honor MagicWatch 2 evoke a sense of discovery.
"One Day" blends graffiti with a sunrise scene to express both the frantic and the quiet, natural moments in life.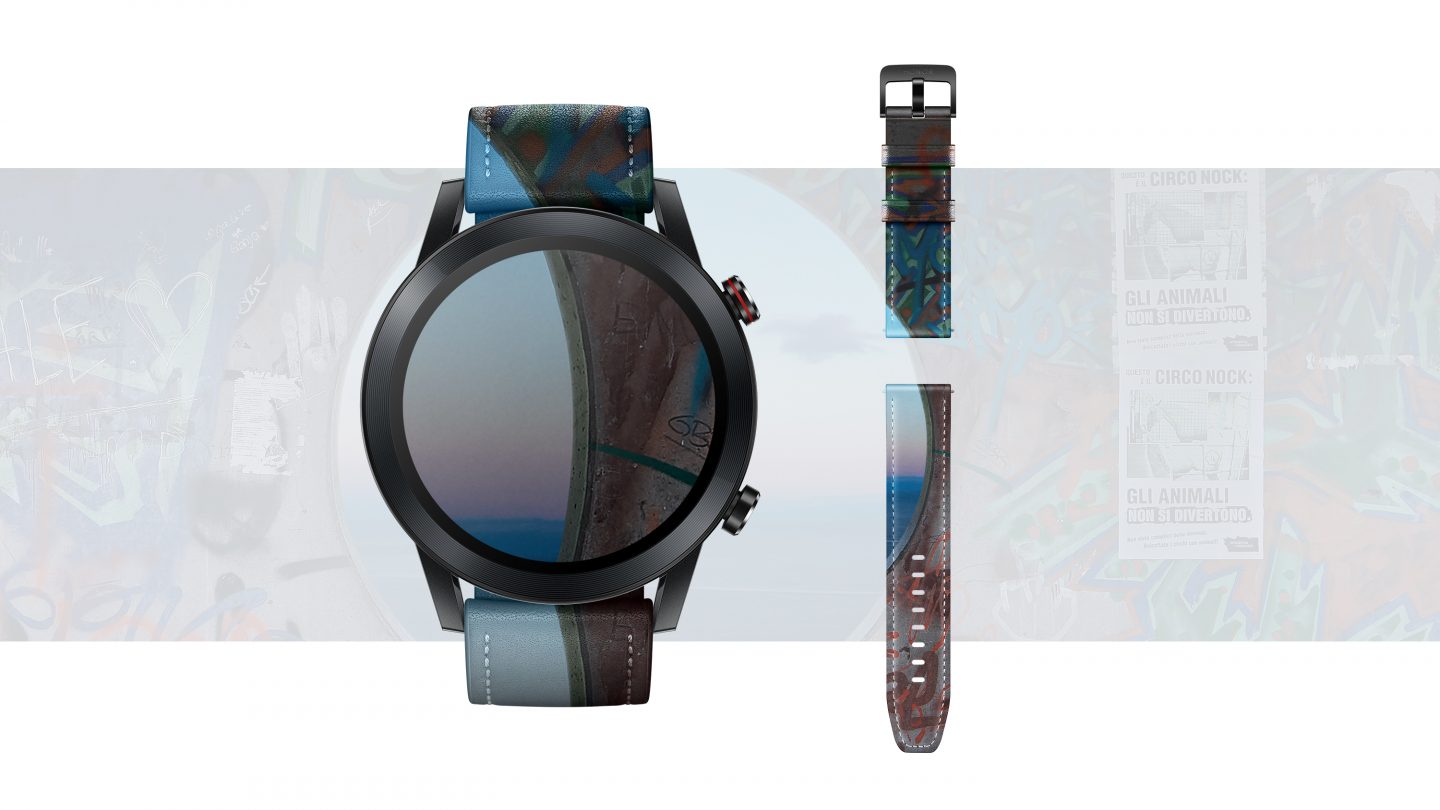 In "Old Walls", Giovanni reflects on makind's compulsion to tell stories by using an artistic technique called detachment where he preserves sections of old wall paintings. Giovanni is interested in exploring how people can tell stories and preserve legacies and experiences through tracks on the walls.
The Honor MagicWatch 2 Tech
Now let's delve deeper into the specialties of the MagicWatch 2. Honor's new smart watch comes with a multitude of aesthetically pleasing, such as its auto-racing panel, smooth and slim bezel and a variety of watchstraps to match. From a tech perspective the Honor MagicWatch 2 boasts a 1.39 inch full colour AMOLED touchscreen, a range of health & fitness features, as well as an impressive battery that will deliver up to 14 days of battery life. You'll find Honor's new smartwatch available in both 46mm and 42mm. Both ranges will be available to buy on Amazon.