The world as we know it has taken a slight change of plans recently and for me personally, I'm finding more and more the beauty in zoning out and tuning in.
Music is a important factor in the lives of most of us. It helps us focus, it helps us find joy but most importantly, it helps us express ourselves. So when it comes to these crucial moments it's key that the music you're listening to, sounds exactly as you would expect it to.
We were recently given the truly wireless Magic Earbuds from Honor, to see just how well they mute out the outside world for me. The Magic Earbuds are the company's first truly wireless stereo headphones in their range, delivering impactful sound, through quality-built earphones, whilst keeping the loudness of your surroundings away from the music you love.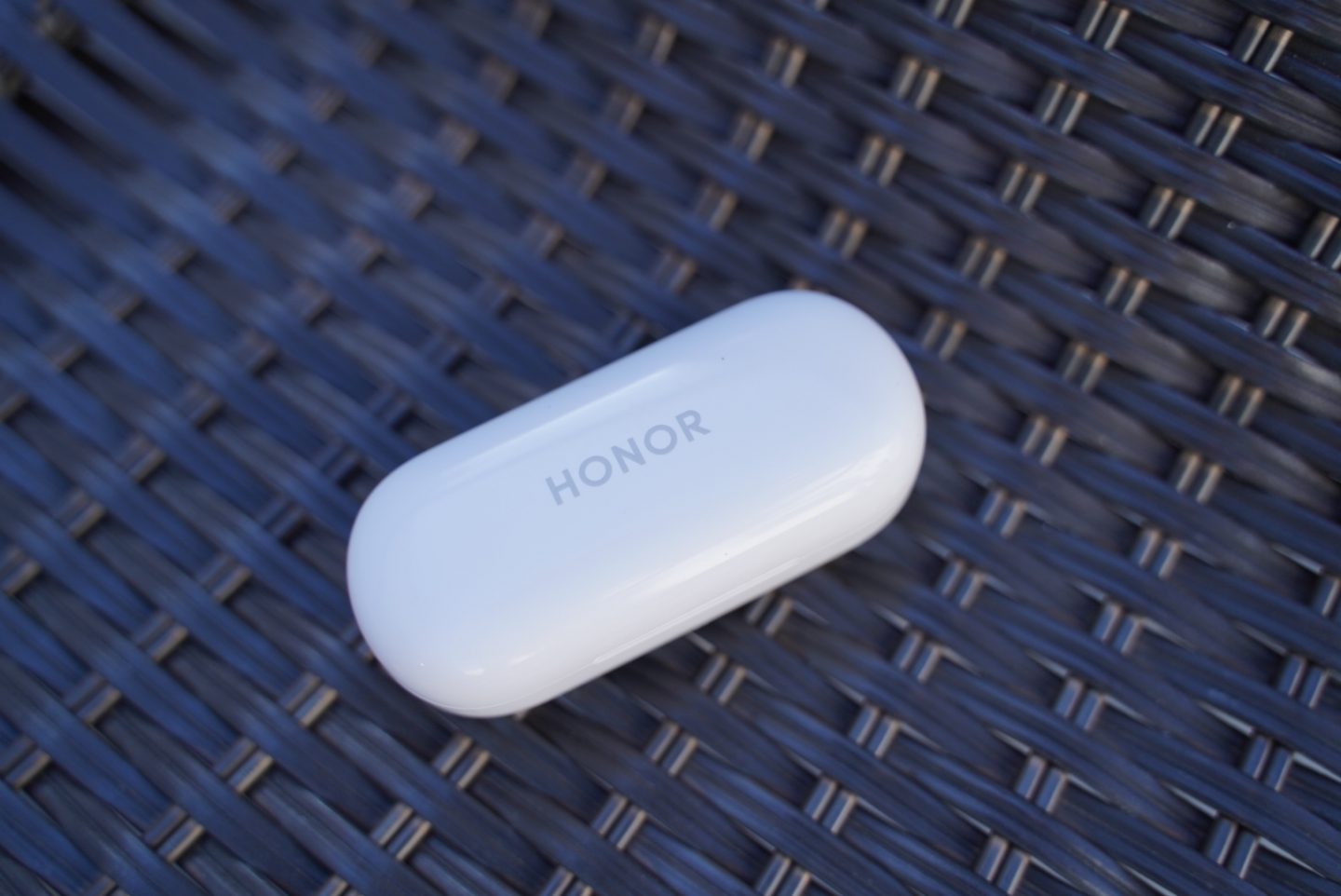 Key Features
Hybrid Active Noise Control: Designed to deliver solid sound by reducing the background noise around you by up to 32dB. The Magic Earbuds have a mic on the outside that listens up and cancels out all the noise you didn't plan on hearing.
Triple Microphone Noise Cancellation: imagine having a call with your nearest and dearest, only to head half a construction site talking away in the background. Thankfully with Honor's triple-microphone noise cancellation, you can have those conversations through your Magic Earbuds and not worry too much about everything on the outside interrupting your chats.
Intuitive touch controls: The Magic Earbuds contain intuitive touch controls that control your music or answer/end phone calls. A simple double tap to play/pause music and answer/end calls, or a long press to turn the noise cancelling function on or off.
Playback Time: 2.5 hours of voice calls or 3.5 hours of continuous music play on one charge (with the noise control off). With the noise control active playback time drops to 3 hours off one charge.
Charge time: The case charges via USB Type-C with 1 hour required for a full charge. With a full charge the Honor say that the Magic earbuds can be charged more than 3 times.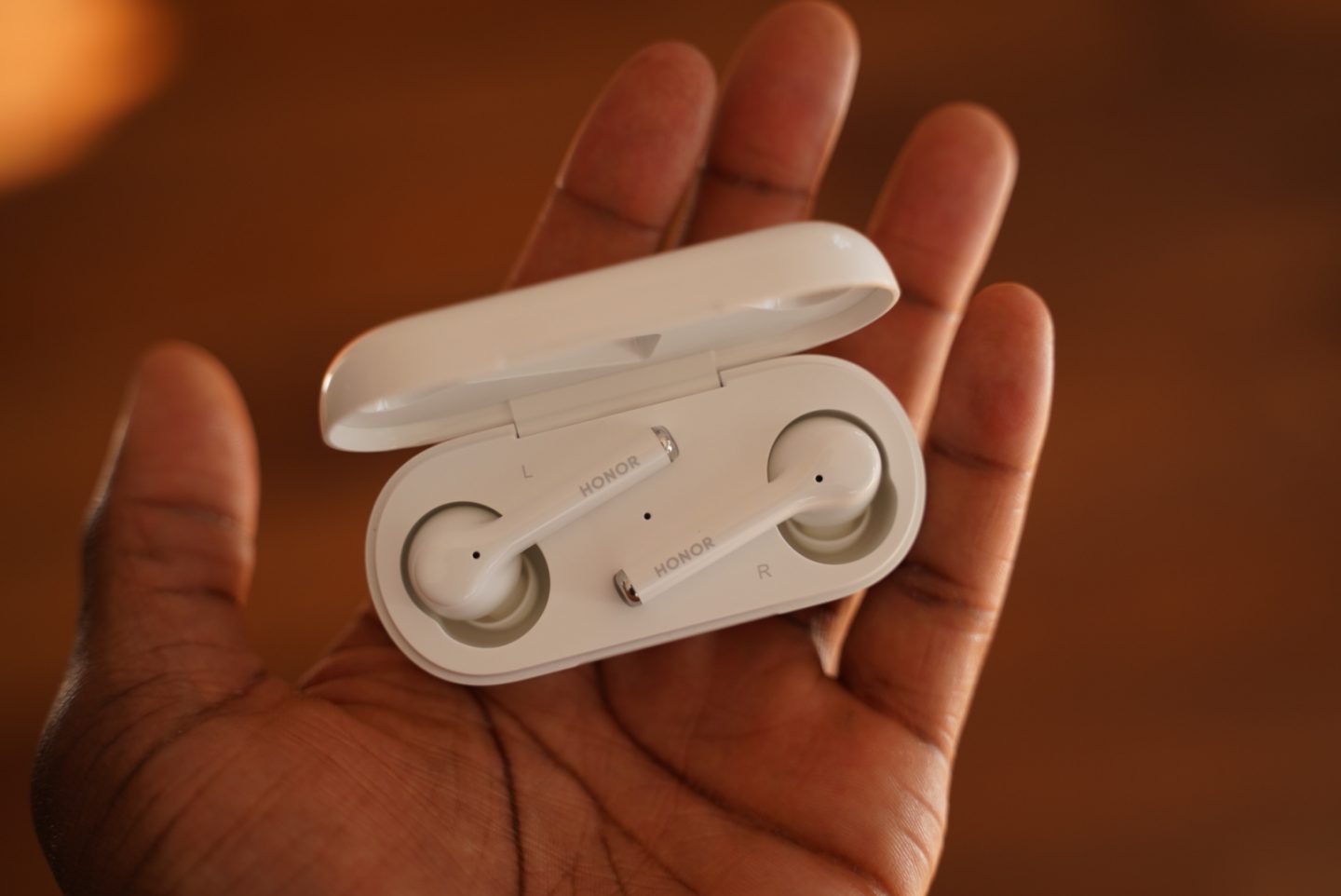 Things I'm loving
Comfort– I always thought that the wire-free in ear type of headphones, would eventually become just a gimmick and irritating to get used to. But months down the line of them becoming mainstream, we can see the best in the game doing them well. Honor thankfully also fall into this category, as the Magic Earbuds prove to be a joy to wear, with little concern of them falling out by mistake.
Sound Quality – The kind of headphones were looks are not all it has to show for. The sound quality is exactly what it says on the tin, clear and rich with treble and bass.
Touch controls – its not gimmicky and unpractical, which is a blessing as I've seen it done badly by others. Unlike some wireless headphones with similar functions, the Honor Magic Earbuds have 2 functions that are both simple to use, but also mitigate accidental user trigger. Twice to play/pause/answer calls or a long press to turn noise control on/off.
What I'm missing
Volume control – It's not a complete turn off, but something you do see from other 'truly wireless' headphones, is the ability to also control the volume via the headphones. I took these out on my first commute back into the city post major lockdown and was hoping to not have to phone out every few times to control the volume. In the interest of practicality, it is a missed function, but not something to make me put them away and never use them again.
Music resume upon removal – Another one of the discreet but useful functions in the Magic Earbuds is the pausing of music when you take an earbud out of your ears. A small sensor detects this removal which is a neat function when in use. the only challenge is when you put them back in, it doesn't continue your music. Again, from a user experience perspective it removes convenience during use, as you manually resume your music.
The Honor Magic Earbuds cost £89, a reasonable price for earbuds with strong sound quality and good looks to add. You can find yourself a pair on the shiny new Honor website.