Kopparberg, the brand known for its sweet summertime cider greatness, is doing something a little different…… Once again Kopparberg branch off into the spirit-sphere, bringing you a bottle of dark fruits spiced rum.
To mark the launch of its new dark rum, Kopparberg has teamed up with East London creative, Kojey Radical, to design a limited release of 500 T-Shirts inspired by the new dark fruit spiced rum. And when those 500 are sold through, that's it they're gone!
The inspiration behind Kojey's design derives from the animals that roam the dark forests surrounding the Kopparberg Brewery, a familiar image you will also see on the rum's bottle.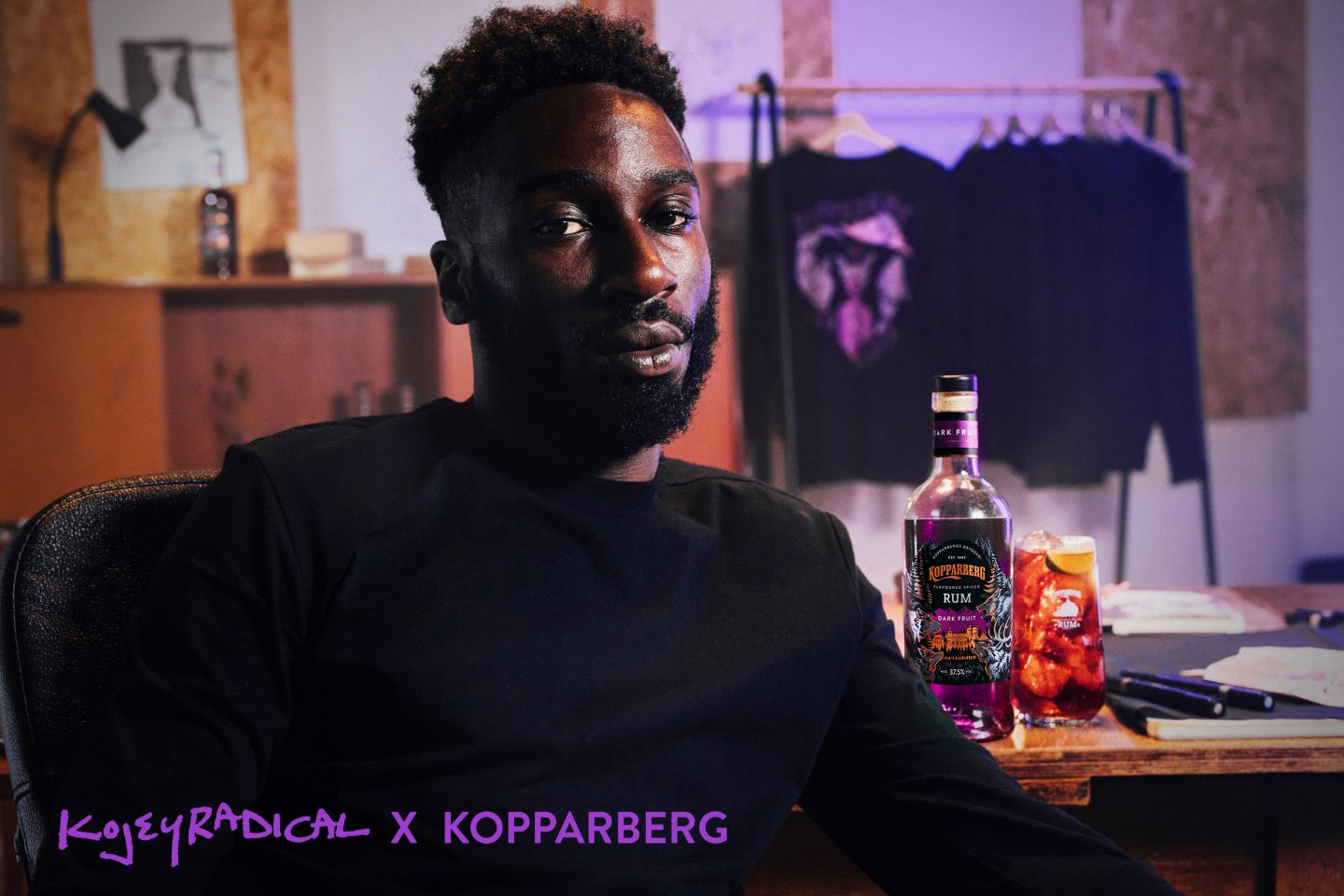 Kojey Radical said, "I attribute a lot of my success to performing at small and independent venues in London and when Kopparberg, as an independent brand with a love of music, approached me to collaborate, it seemed like the perfect way to show my support. Rum is my go-to drink before a gig, and I often find myself sipping on a rum whilst doodling and working on my lyrics. Kopparberg's new Dark Fruit Spiced Rum has a real depth in flavour, which fuelled my creativity and inspired me to design the artwork for the limited-edition T-Shirts. This artwork is a symbol of feeling like a superhero when creating, with the intention of making others feel that same energy when they're interacting with the creation, be it music, videos, or visual art."

All profits from the sale of the limited-edition T-shirts will go directly to the Music Venue Trust; a charity helping to financially support independent music venues, as well as providing information to venues on alternative sources of aid.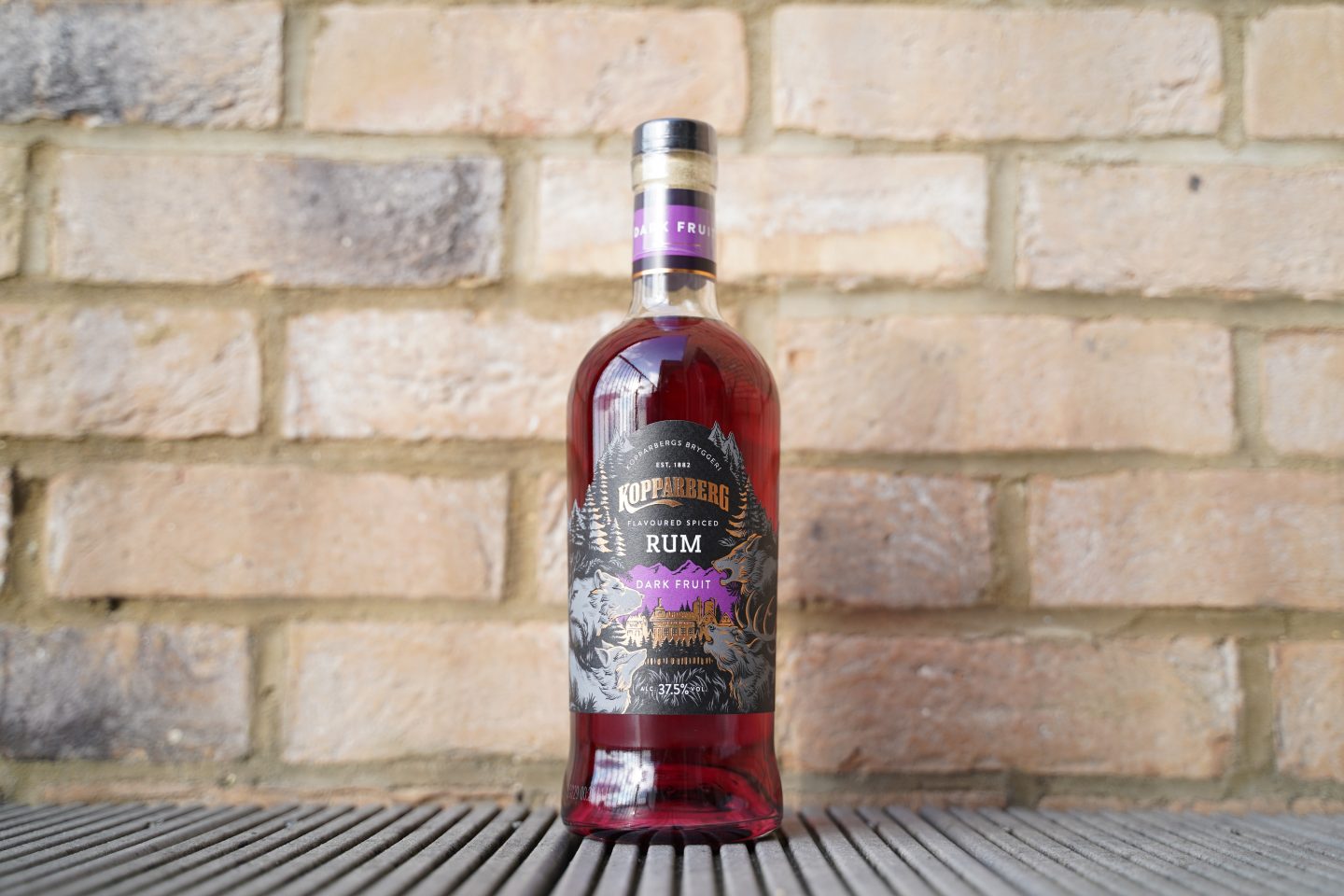 And now back to the Kopparberg dark fruit rum itself.
An infusion of blackcurrant and blackberry flavours make the dark fruits rum what it is. On the nose it smells as impactful as a gorgeous summers day and will delight anyone who gets tucked in. from a flavour's perspective, get mixing. This will go great in a fruitier rum cocktail or even simpler, with some coke and ice. For the neat rum lovers out there, this isn't the one to sip on (we've tried).
The Kopparberg x Kojey Radical T-Shirts will be available online via Everpress and remember, when the 500 T-shirts are gone, they're gone! The new Kopparberg Dark Fruit Spiced Rum is available to buy at Tesco stores nationwide now.