Our beloved Ardbeg, the notorious Islay distillery who creates the nectar of Islay, has taken a wee break from creating our favourite peaty whisky for a little experimentation.
The Ardbeg shortie smokey porter is the brain child of global senior brand manager at Ardbeg Alan McIntyre and Alan Mahon, the founder and of Brewgooder. Using the same peated malt as the award winning Ardbeg 10-year whisky, Adrbeg combine this with Brewgooder to give you smooth, creamy taste of a porter. But still manages to maintain dark chocolate and dry biscuit flavours you pick up in the 10 year old whisky.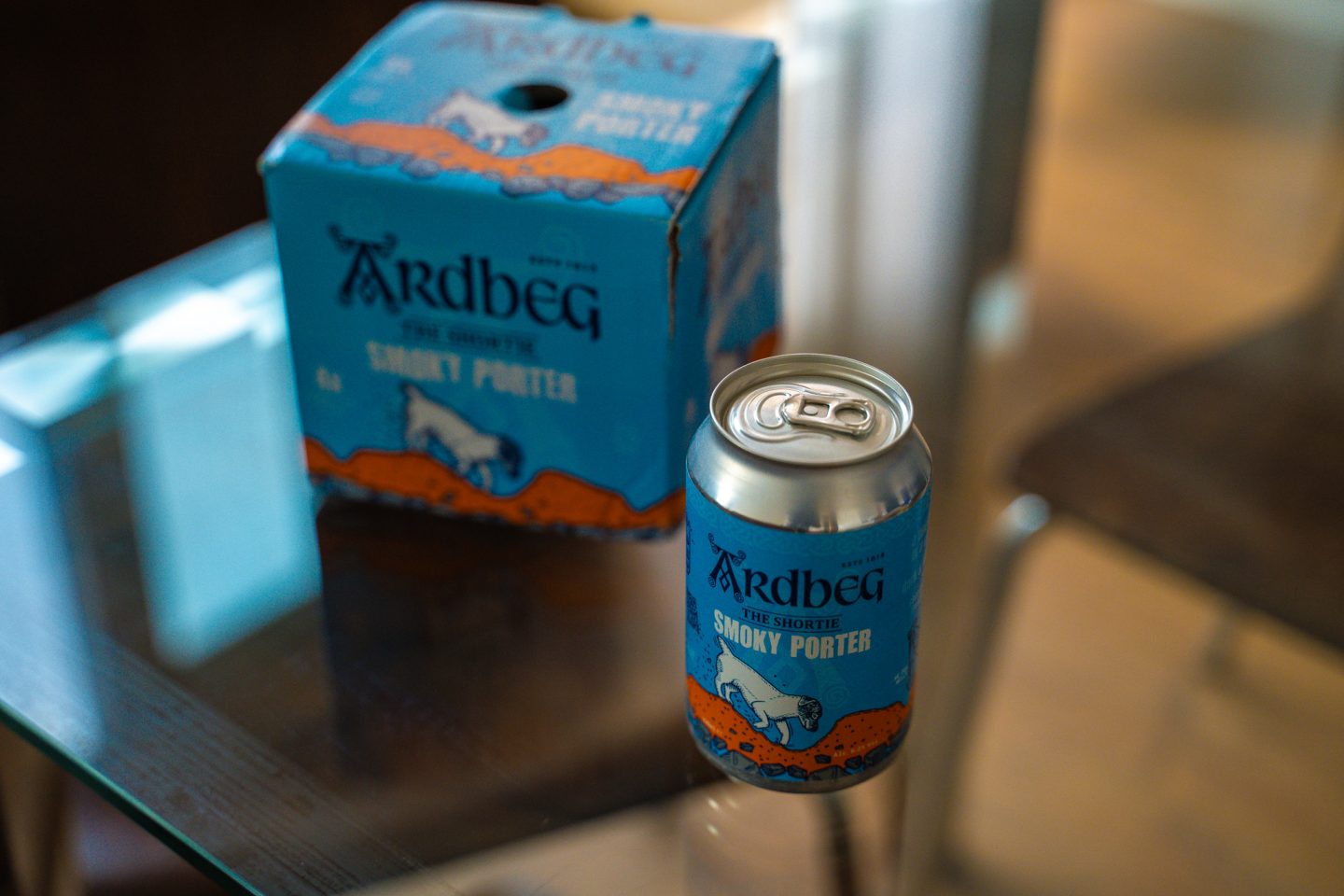 Mickey Heads, Ardbeg Distillery Manager, said: "Not only is this a hugely important cause – that we're delighted to be a part of – but The Shortie Smoky Porter is of course a first for the Distillery. Helping brew a beer may seem like unchartered territory for Ardbeg, but as any whiskyphile worth their malt will tell you, beer and whisky share the same DNA. Just like brewers, we ferment our malt. The only difference being, we hold on to the hops. We hope that Ardbeggians and craft beer lovers alike will enjoy this extra special limited edition."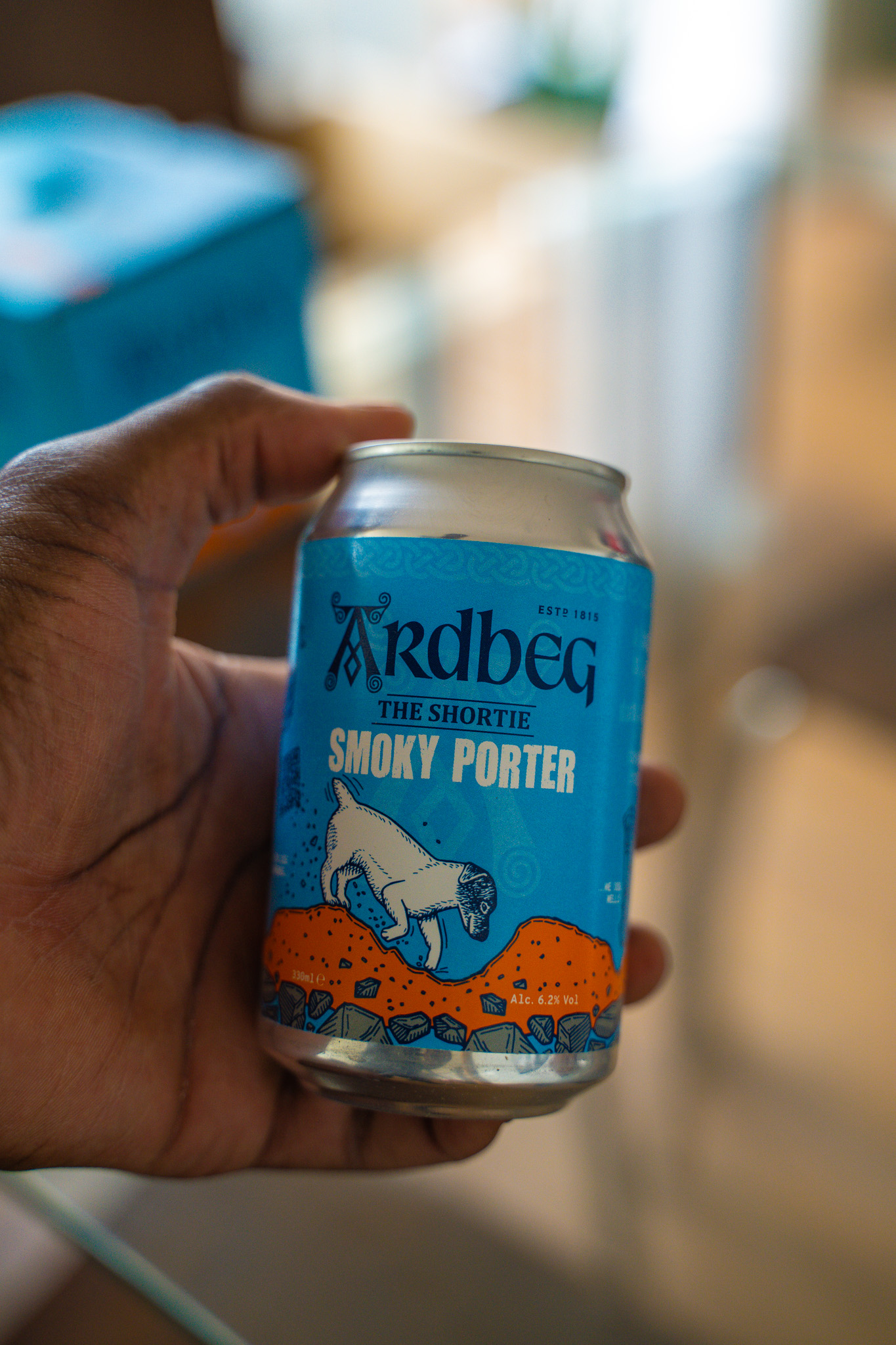 The much-anticipated ArdbegSmokey Portercomes with a really noble cause towards it's creation. Originally scheduled to launch to support World Water day (March 22nd).
We cannot wait go get our hands on these again and we know you'll agree are one sip. The Ardbeg Smokey Porter will now be available from 13th August on Ardbeg.com, priced at a friendly £14 for a four-pack.