We whisper the words Noble Panacea this autumn. With a rather strenuous lifestyle for some comes fatigue and often, us not looking after us properly.
Skincare when done right can be a really great way to improve the health of our skin, which can ultimately improve our general wellbeing. So, if we can do with some of the best ingredients in the world, then why wouldn't you? And Noble Panacea have the exact range of product in place.
Noble Panacea is a skincare brand that assures to deliver unparalleled results to your skin, thanks to its revolutionary organic molecular technology in its formula. The brains behind the formula is Sir Fraser Stoddart, a board member of trustees' professor of Chemistry at Northwestern University and 2016 Nobel prize winner in Chemistry.
Noble Panacea uses it's patented Organic Molecular Vessels (OMV for short), which is filled into single active daily doses to preserve potency, minimize contamination and give a accurate level of usage for our faces.
But enough about the science, we got to try some of the Noble Panacea product and pleased to share what we think so far.
There's a few products within the Noble Panacea portfolio across their 'Absolute' and the 'Brilliant' collections, all filled with their OMV goodness and packaged with absolute prestige. We were sent the Absolute versions so our focus will be on this.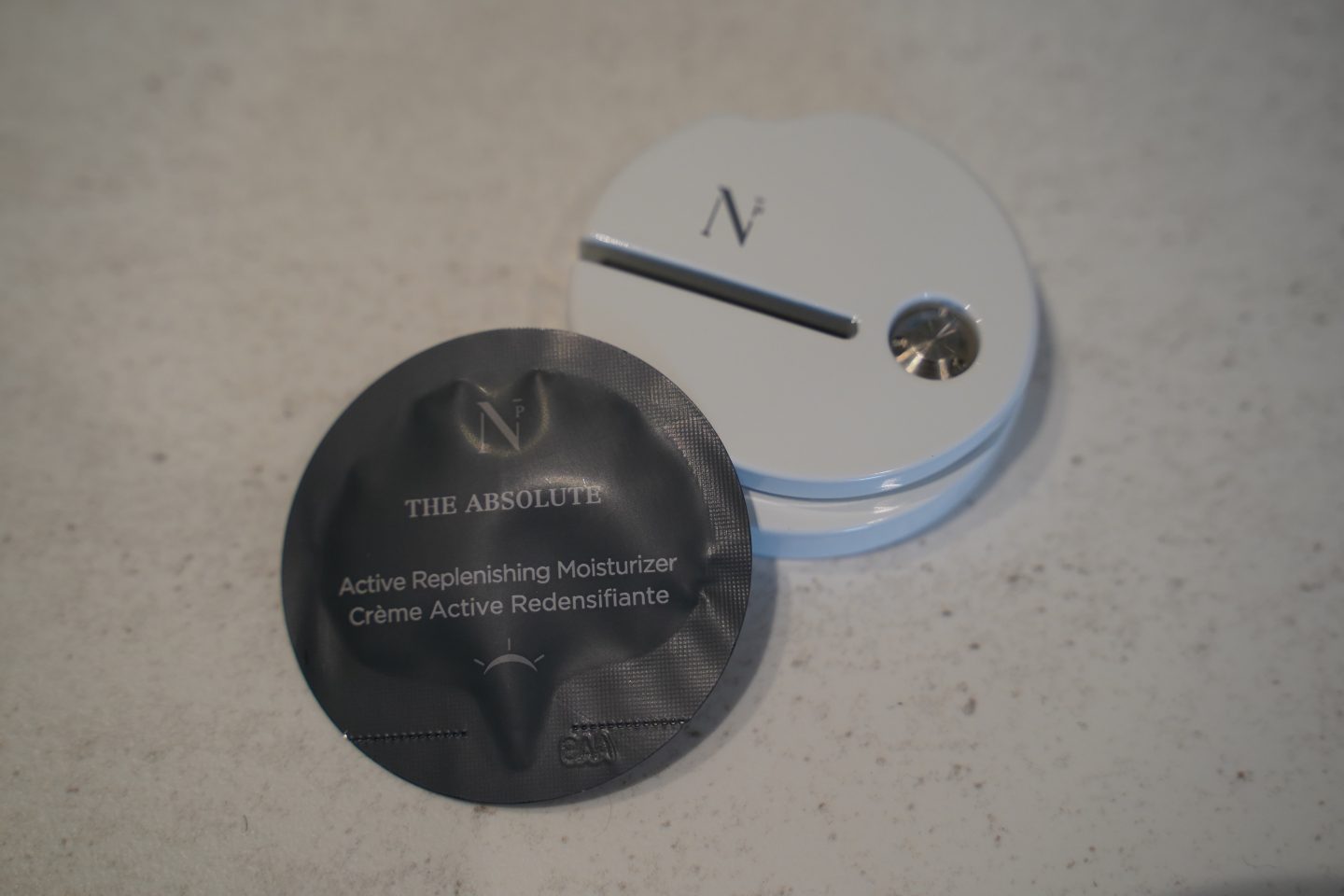 The Absolute Intense Renewal Serum
A high-active concentrate formulated with 59 active ingredients designed to promote and activate skin regeneration, offer deep replenishment and skin support at the cellular level to effectively deliver a luminous complexion while providing deep exfoliation, protection from cellular degeneration, and a significant reduction of fine lines and wrinkles; a skin infusion to be wore alone or under moisturiser.
Restoring Eye Cream
Specifically formulated with 45 actives to be highly concentrated yet gentle enough for use around the delicate eye area, offers immediate firming, lifting, and tightening benefits while working to diminish deep wrinkles and expression lines, reduce dark circles and puffiness, and protect the eye area from ongoing oxidative damage.
Rejuvenation Night Balm
A restorative, rich cream containing 67 active ingredients that work with the intrinsic cellular cycle to maximize the efficacy of counteracting the most visible signs of aging by providing deep exfoliation in support of cellular renewal and boosting collagen production for visibly reduced lines and wrinkles, works to restore skin health, and repair existing signs of aging while preventing future degeneration of the skin.
Our Verdict
There's something to be said about over complication of formulas however, there's nothing over complicated about the Noble Panacea range. The technology has positive effect and it's showing positive signs.
Marketing of the product is rather feminine with Emmy award-winning actress Jodie Comer as their brand champion. Irrespective of this marginal blindsight I wouldn't let this distract you from what is still a good product. The prices will leave you feeling a little shallow in the pockets, ranging from £199 to £390. But sometimes we can't put a price on the ambrosia of the gods.
Noble Panacea skincare range is available to buy directly on their website, but also online via Net a Porter and Harrods.