Christmas is back upon us again and despite the rather unusual events of 2020, we won't give up on the spirit of Christmas so easily! L'Occitane en Provence are back this year with the 2020 Advent Calendars, to keep the Christmas flame burning, with two of their spectacular Christmas advent calendars, to brighten the days of our nearest and dearest.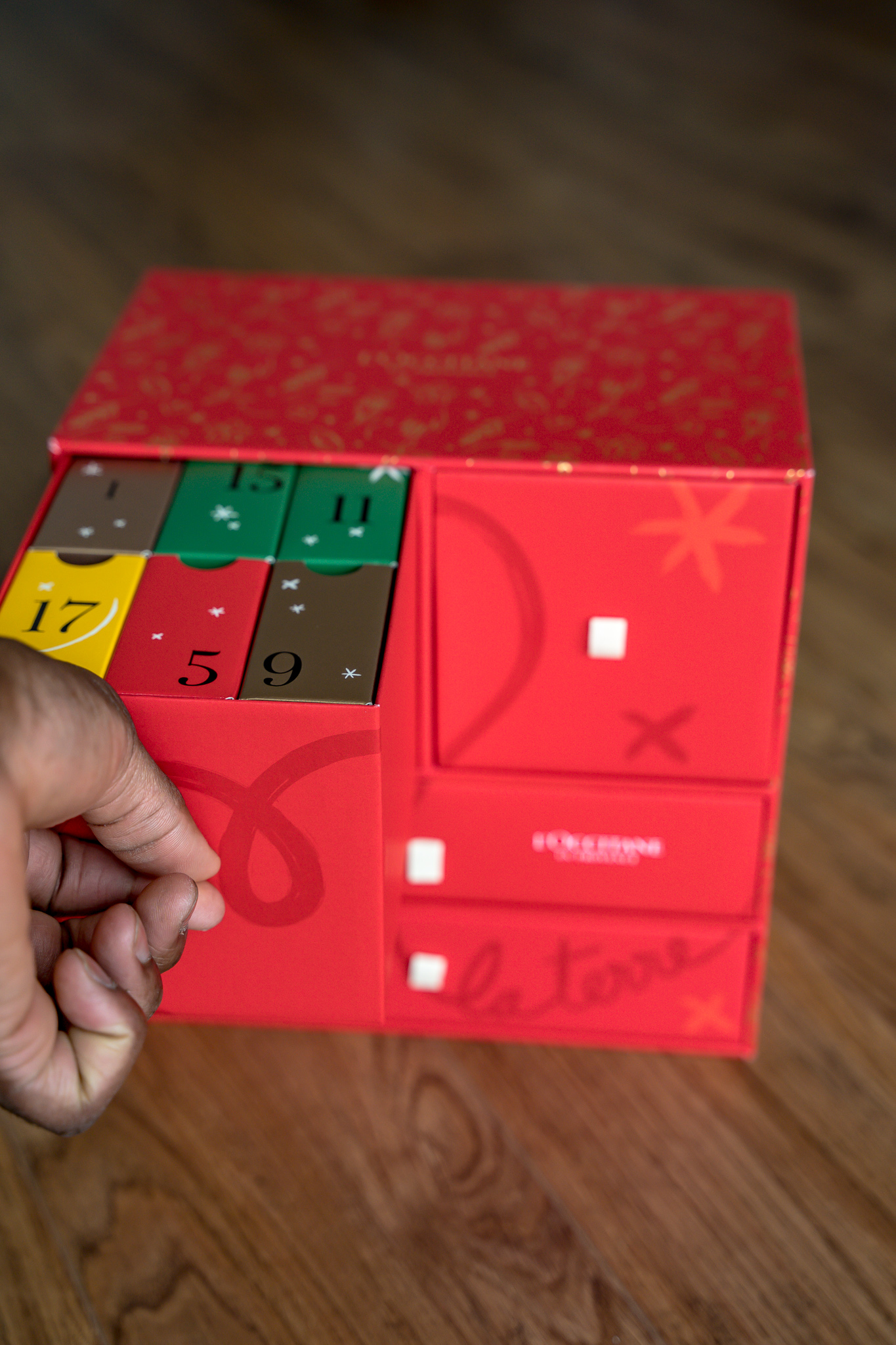 Our focus today is on L'Occitane's 2020 Luxury advent calendar, the more premium of their calendars where someone lucky will get to delve into a prestige range one day at a time.
Last year it was all about the twisting origami art box in 2019, a cool package design that kept unravelling fun and with doors filled with L'Occitane goodies. And this year we see a new design, shaped like Christmas draws. Each draw opens up to smaller boxes, that will contain the gift of the day.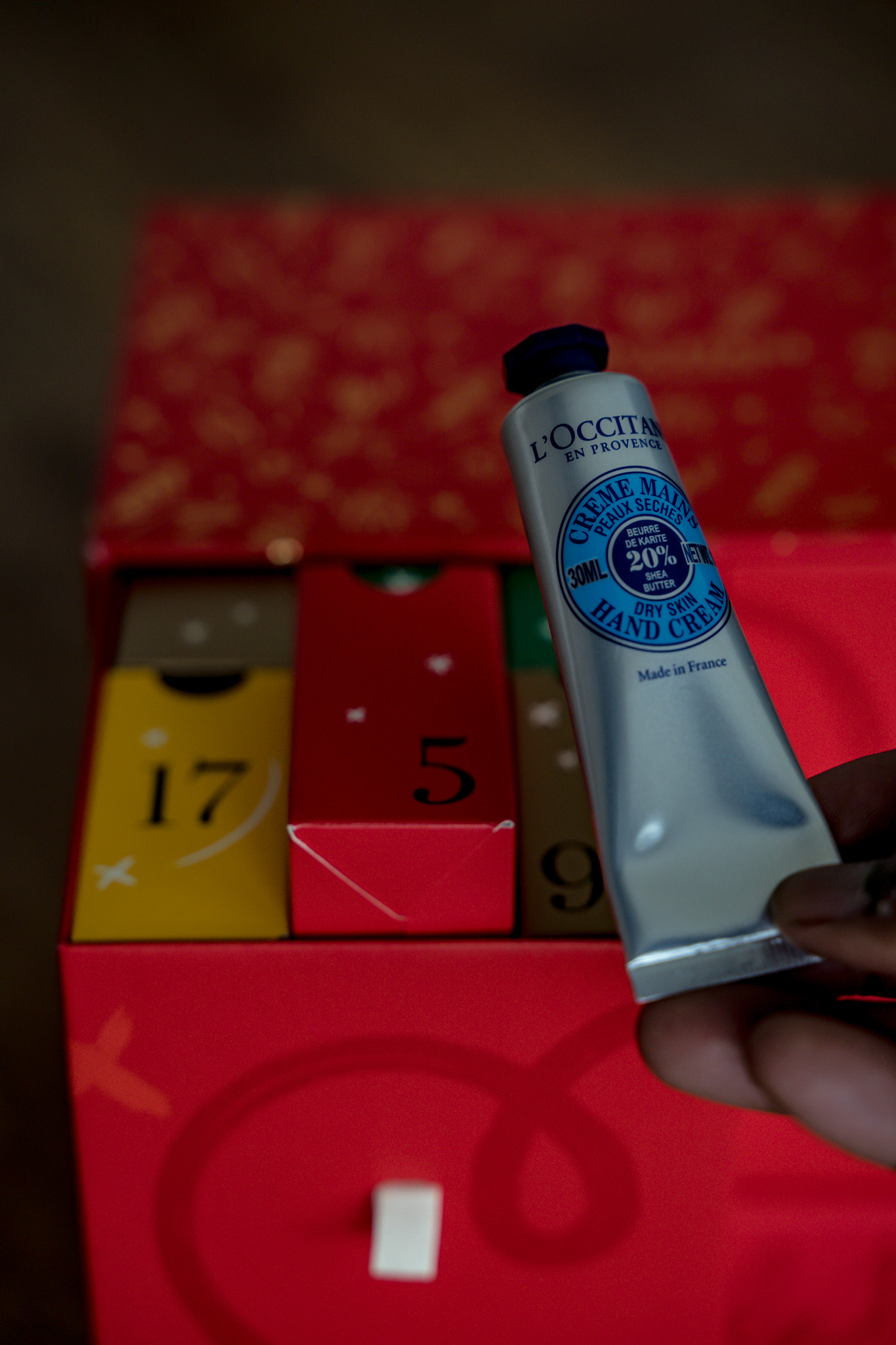 What's inside the Calendar:
AS I mentioned in your advent calendar are the deluxe minis of the much-loved L'Occitane full-size favourites, shown here. Every drawer will bring you a body, hair or face care treat, or even perhaps a fragrance or a little something for us chaps too…
Shea Light Comforting Face Cream (5ml)
Aqua Reotier Water Gel Cleanser (40ml)
3-in-1 Micellar Water (30ml)
Immortelle Precious Cream (5ml)
Immortelle Divine Cream (4ml)
Aqua Reotier Ultra Thirst-Quenching Gel (20ml)
Overnight Reset Serum (5ml)
Aqua Reotier Ultra Thirst-Quenching Cream (5ml)
Shea Butter Honey Harvest Hand Cream (10ml)
Almond Crunchy Muesli Scrub (15g)
Cade Energising Fluid (10ml)
SOS Shine Hair Mask (20ml)
The Petit Remedy (6g)
SOS Moisture Hair Mask (20ml)
Shea Butter Hand Cream (10ml)
Cherry Blossom Petal-Soft Hand Cream (10ml)
Almond Shower Oil (50ml)
Herbae par L'Occitane Eau de Parfum (5ml)
Shea Intensive Hand Balm (10ml)
Relaxing Pillow Mist (15ml)
Almond Shampoo (75ml)
Almond Milk Concentrate (75ml)
Gentle & Balance Micellar Shampoo (35ml)
Natural Shea Ultra Rich Lip Balm (4ml)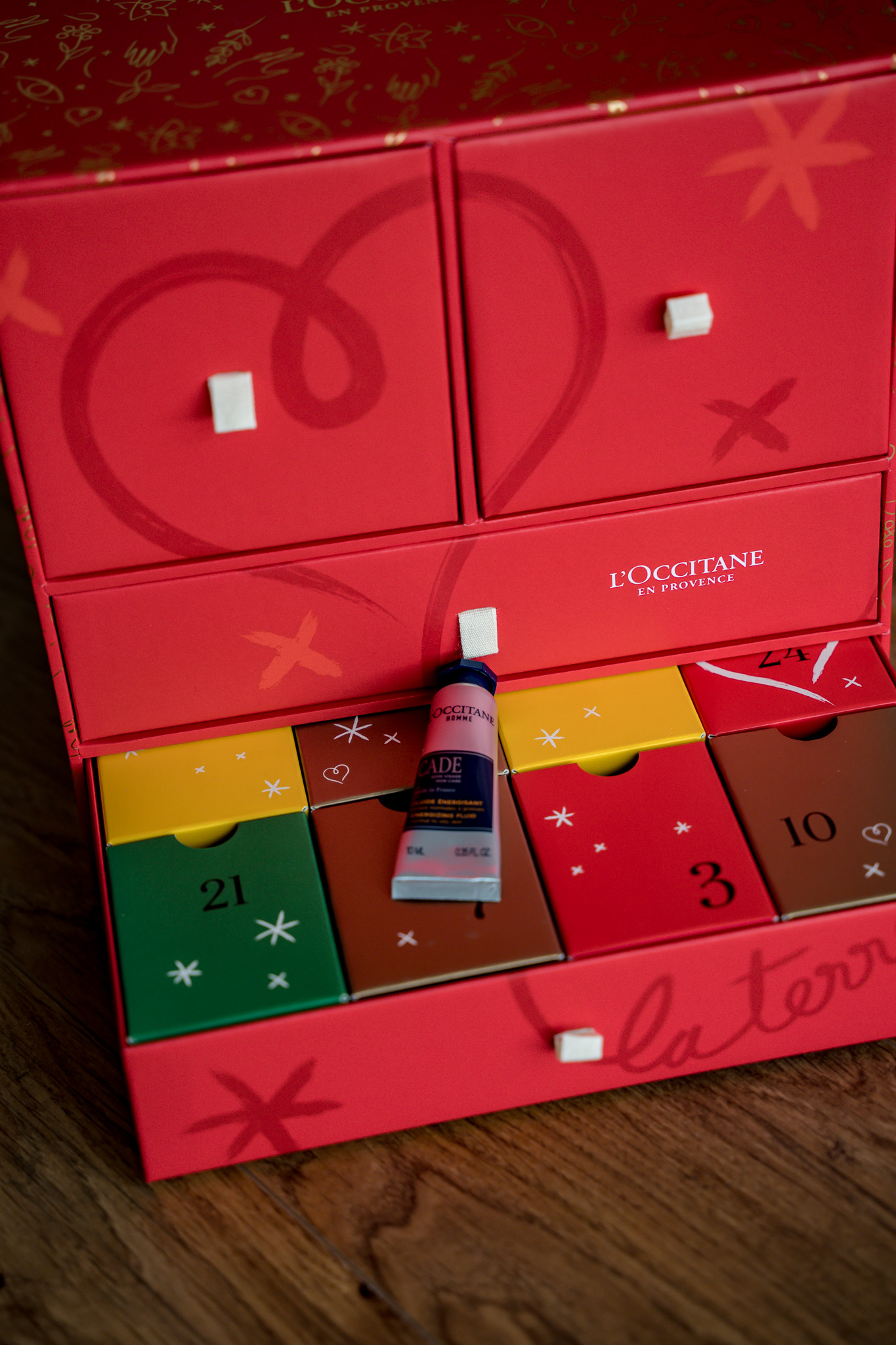 This is the pinnacle of Christmas calendars, with every draw giving you a treat to look forward over the Christmas period. So if you're not indulging for yourself, there's definitely someone who will love you tenfold for the gift you're about to give them.
The Luxury Advent Calendar by L'Occitane en Provence is available now for £99 (worth £135) directly on their website. It's going to be a big hit so hurry up while stocks last!