Christmas is literally around the corner and I'm sure now lockdown is out the way (again) we're desperately at arms to try and do some of that (safe and socially distanced) Christmas shopping.
But in a world like the one we've endured in 2020, never has the concept of giving to our nearest and dearest meant so much. I've started to think about this more and more and slowly but surely, the spirit of love and giving is flurrying in.
Which leads us to this breakdown of some of the things we've picked as ideal giving to some of the loved ones in my life and hope you'll find agree they're ideal for gifting someone this Christmas.
Kodak Mini shot 3 Instant Camera and Printer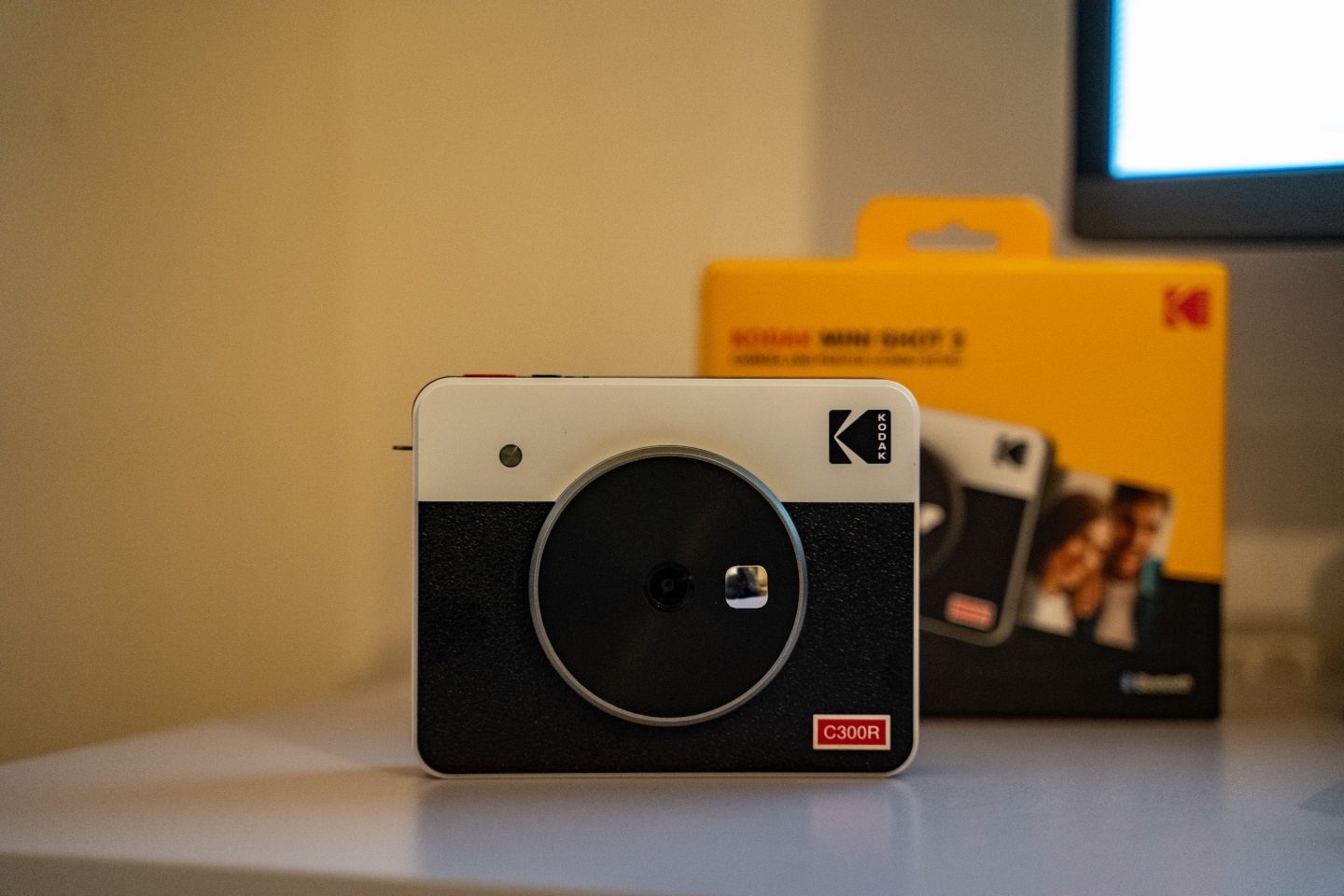 Photography is life here at Maketh-the-Man, so it goes without saying that creative snapping is on our list to Santa this year. Kodak are legends in the imagery game and have come through with this Bluetooth Mini Shot 3 printer that you can even directly take snaps on, on the device itself.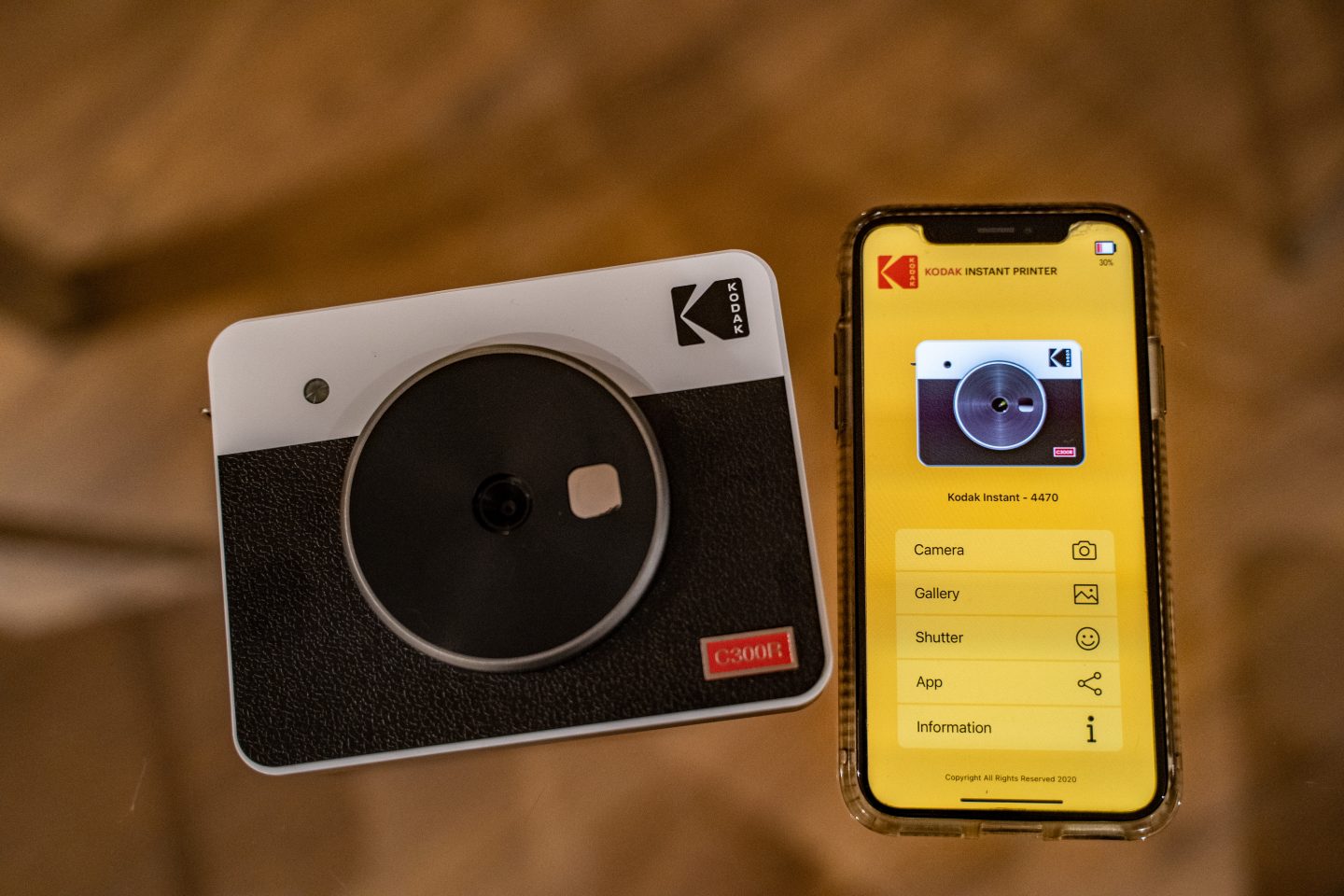 But it doesn't stop there. The Bluetooth connectivity on the Mini Shot 3 will allow you to send photos from your phone to print out on the spot. A perfect way to quickly share the moments with your friends or sending a collage to someone who will love the sentiment.
2) Braun Series 9000
Braun have been pioneers in keeping the public well-groomed and stylish for many years. There are many Braun shavers out there, but none will come close to their champion in the range, the Braun 9000 series. It's SyncroSonic technology delivers 40,000 cross cutting actions per minute, giving you the closet and most accurate shave, it can possibly deliver in use.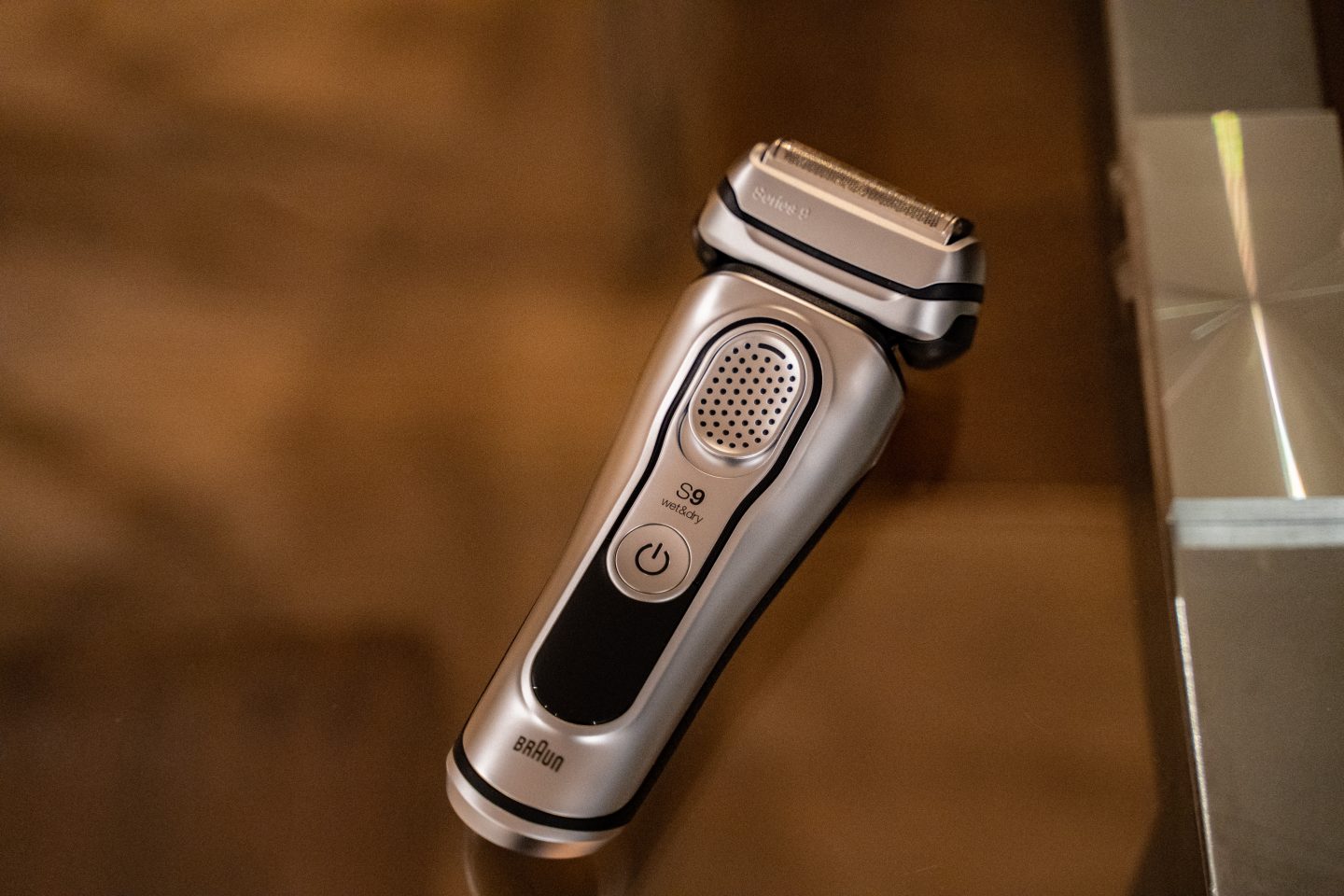 The clean & charge system then ensures it feels like a new shaver every day, thanks to its automatic cleaning program that lubricates, dries and charges your shaver like new. A full charge of the Braun 9000 shaver will give you a month of shaving on the go and add in the fact it's 100% waterproof, it makes for the perfect shaving gift anyone can get this year.
3) J&B Blended Scotch Whisky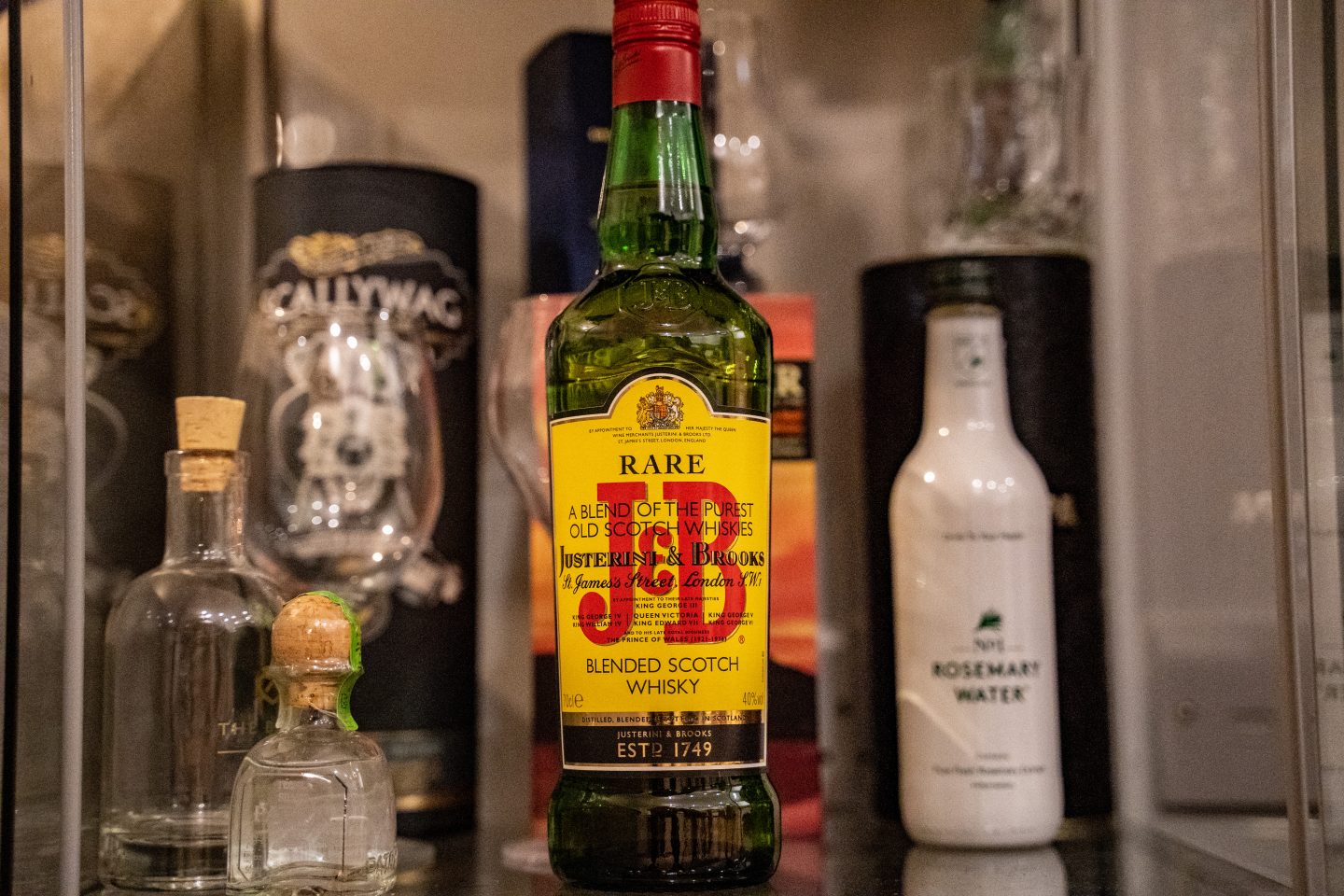 Is it Christmas without at least one tipple in sight? We will no doubt have that someone in our friend/family circle who are big aficionados of the whisky world. Justerini & Brooks is a great way to appease the dram lovers and cocktail makers, with a whisky that ticks both of those boxes well. Over Christmas why don't you try making a hard seltzer cocktail with one this tasty blended scotch whisky.
4) Storywood Speyside Tequila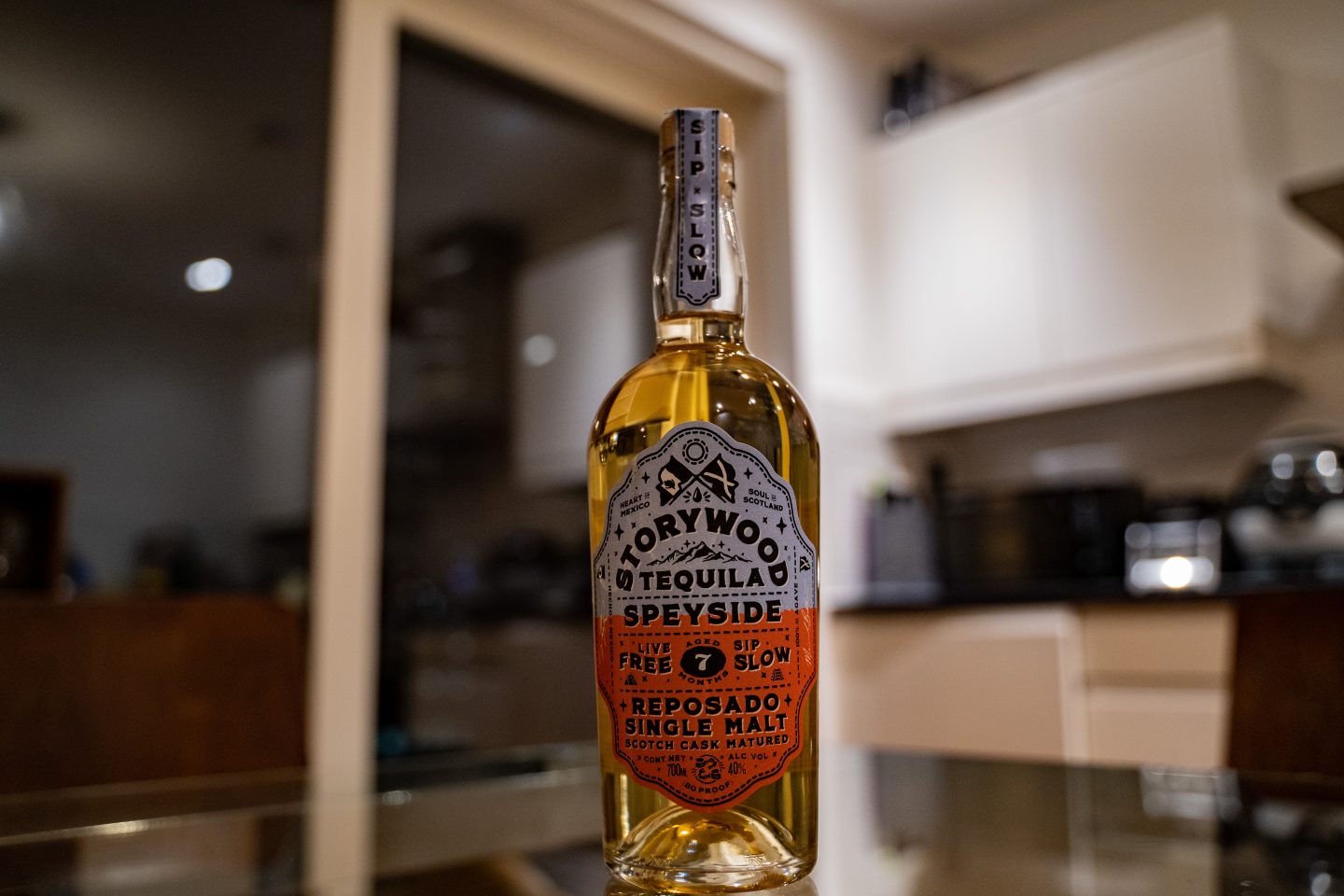 That's right people somewhere in Scotland they make Tequila and you'll be pleased to know, they make tequila very, very well. Storywood have been on the scene for some time and their Speyside tequila is testament to how great they are.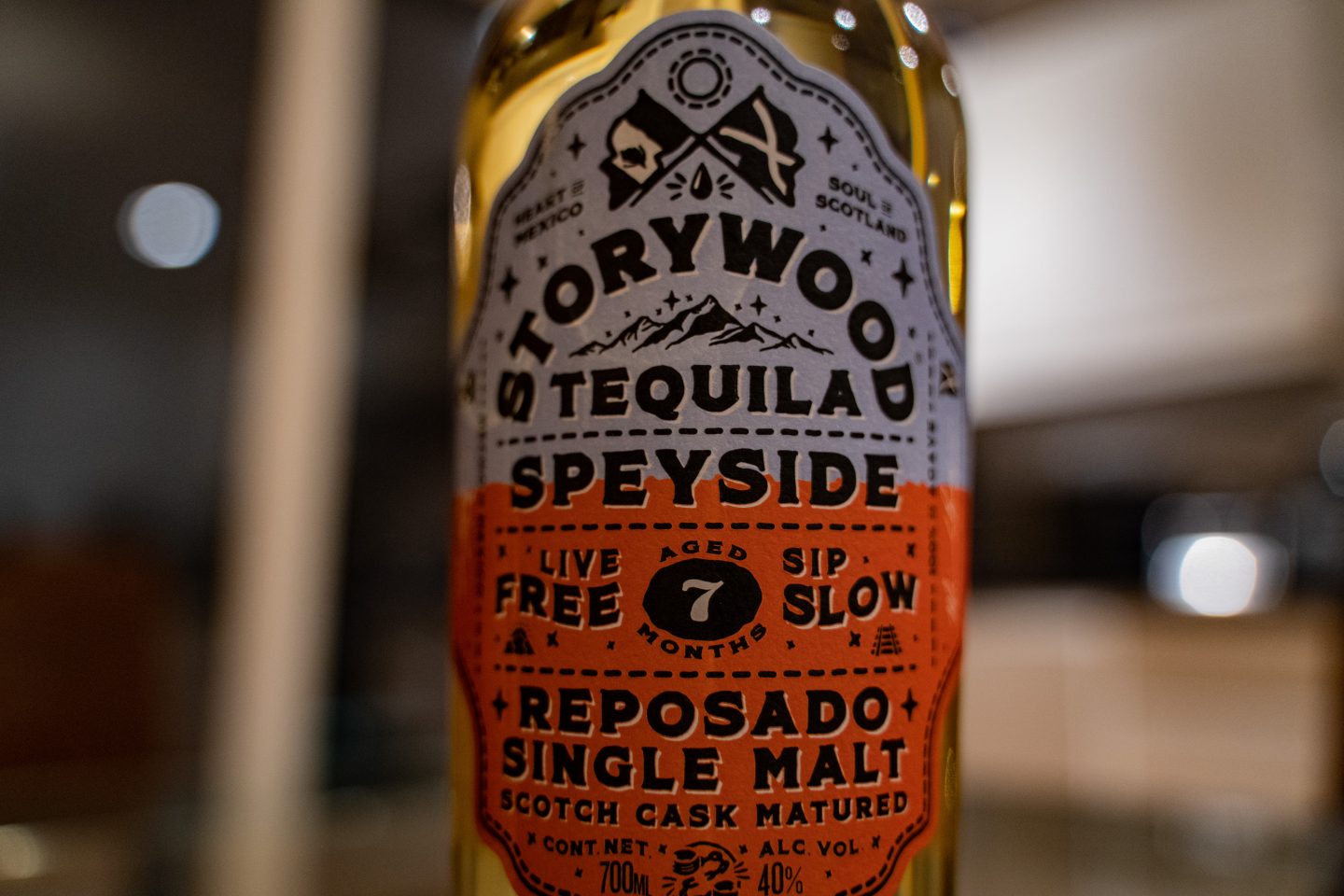 Their 40% proof, 7 month aged tequila will be the perfect party starter over Christmas, whether that be in our permitted household groups or over the pending video calls on the big day.
5) Redbreast Irish Whisky
Straight from Ireland we have the beautifully crafted Redbreast Irish whiskey. Boasting complex flavours whilst maintaining the distinctive qualities of pot still whiskey, Redbreast whiskey is matured in both sherry and bourbon casks making it a joy to serve up for anyone over Christmas.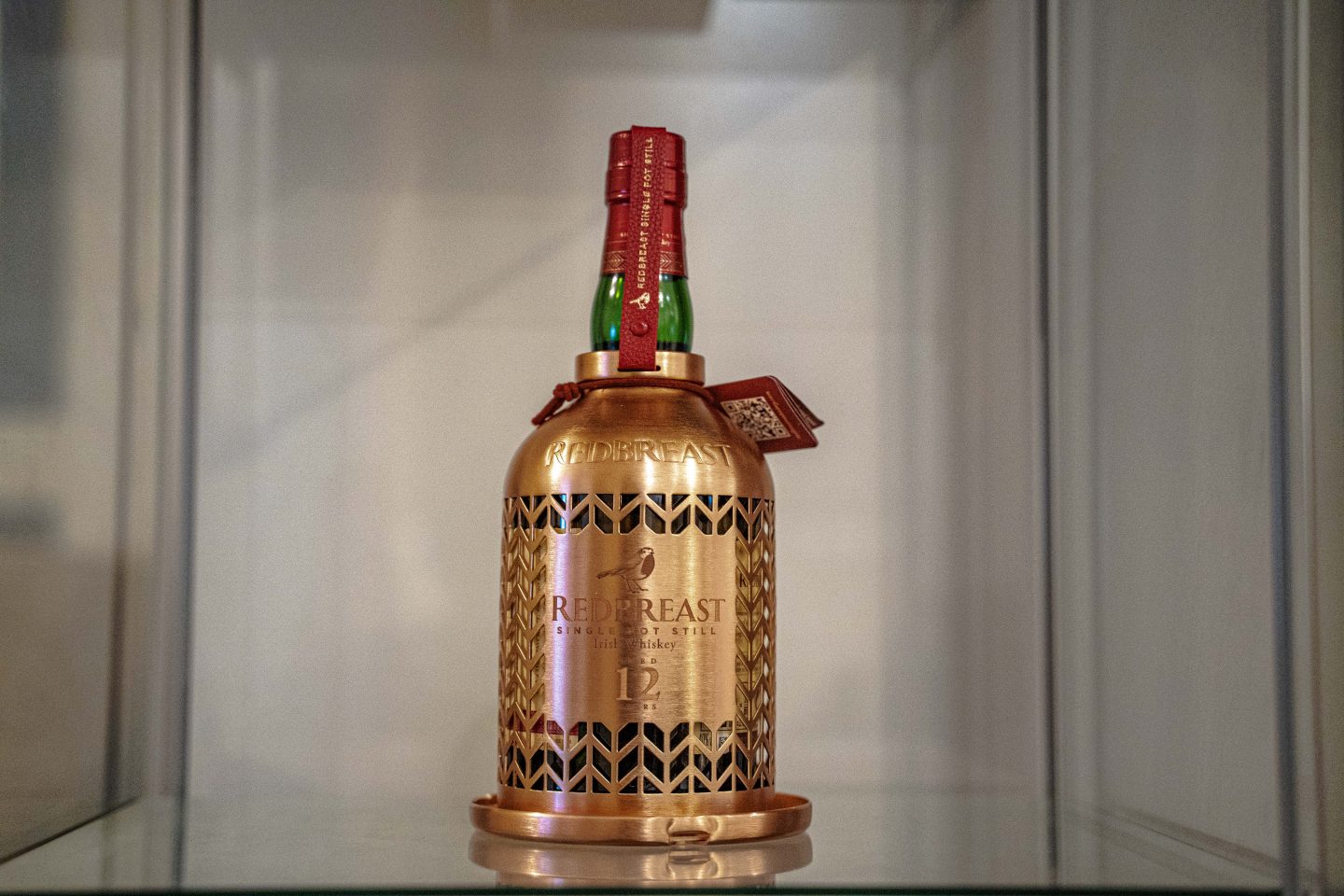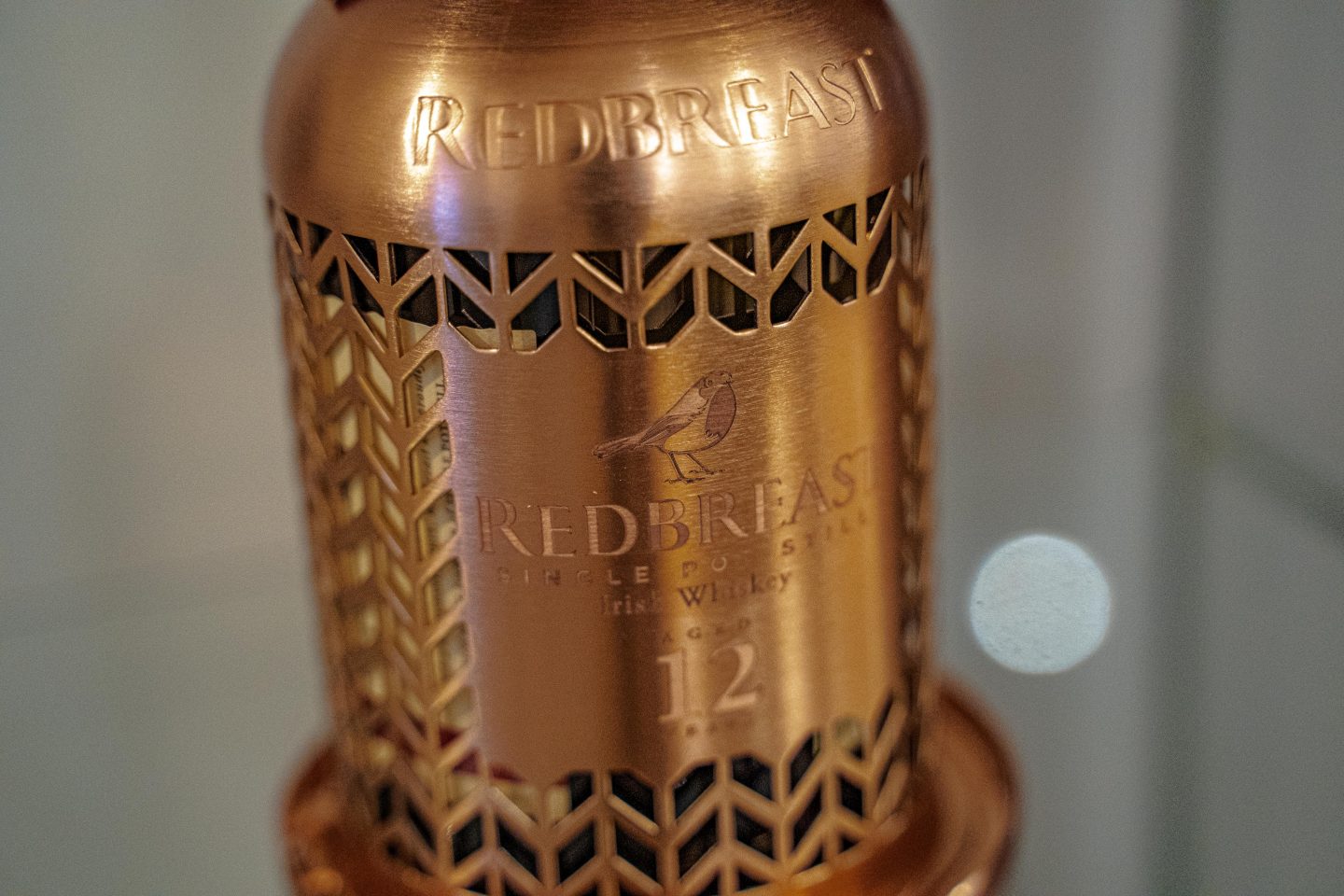 And if you're lucky enough to bag one, there's a limited edition wingman bird feeder bottle available to buy now, designed in partnership with Birdlife international. Three batches have sold out and the fourth Is available now to grab.
6) Superdry Menswear
Superdry is one of Britain's most known fashion labels, which we know notoriously for it's broad and well-made outerwear ranges. Digging a little deeper into the Superdry collection, we noticed a few more capsule design collections such as their self-titled 'Dry' concept.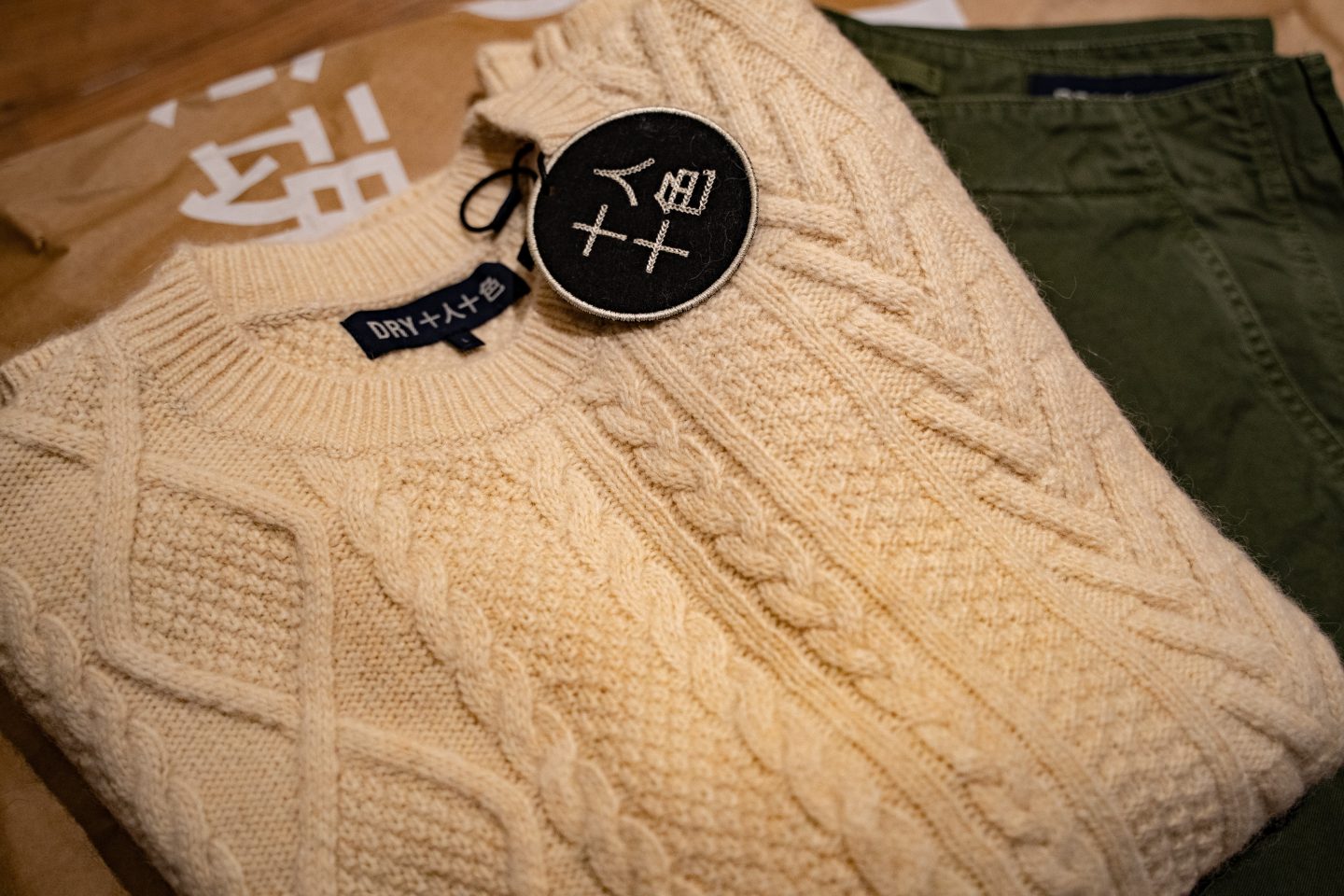 Bigger, better fabrics in the mix and an alternative design and details that set it out from the main range within Superdry. When wearing you additionally feel what a difference the fabrics make, especially with this limited-edition Dry Fisherman Jumper within the Dry range
7) Ted Baker Grooming Gift Sets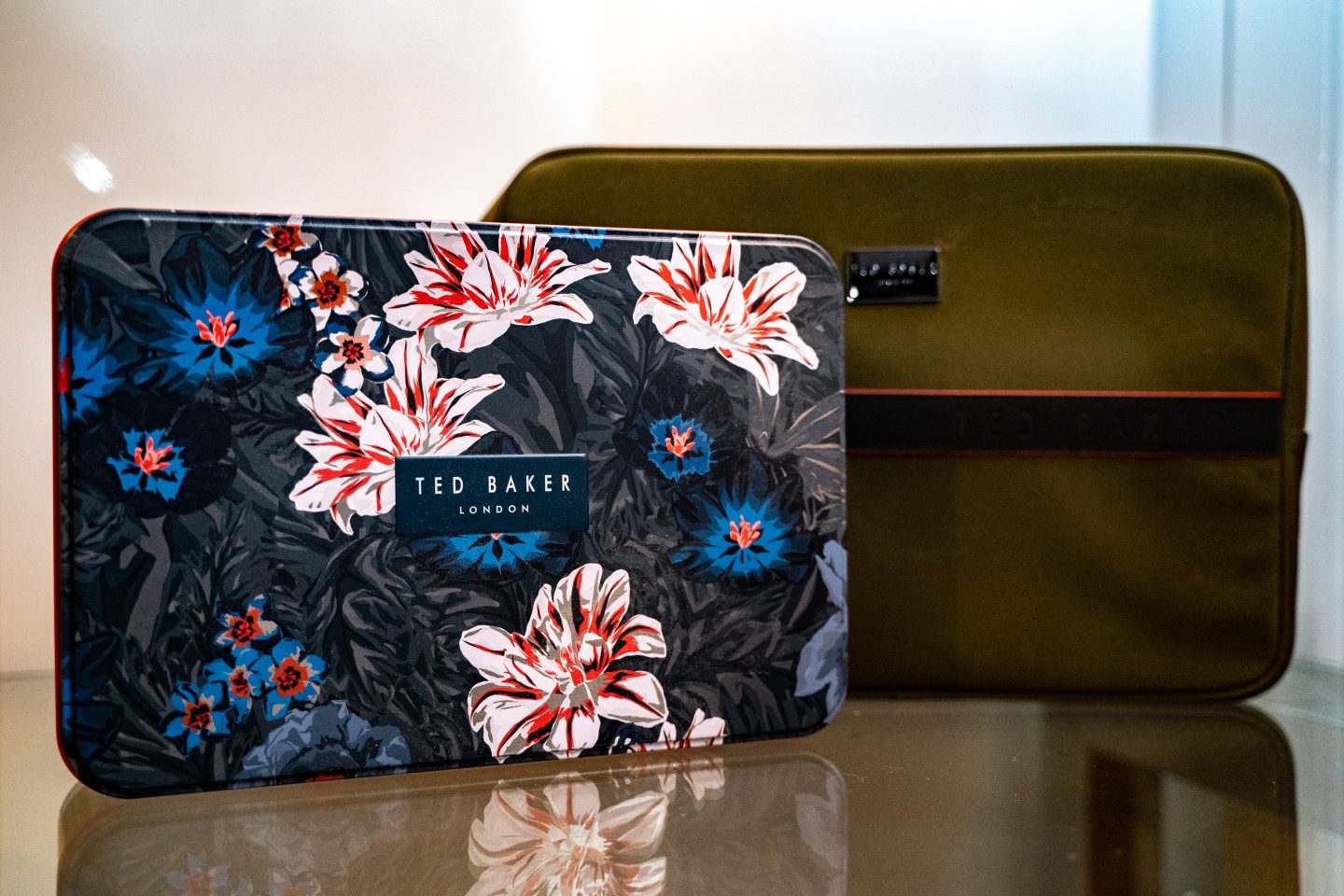 Ted Baker grooming sets have been the cherry of the gifting cake for as many years as we can remember and always make a great add on for those lucky to receive one this year. First up is the Ted Baker "A Helping Hand From Ted" manicure gift set. Inside the lovely displayed tin of goodies will be their Dark mahogany scented cleansing bar and hand cream, along with a manicure set and nail brush to get you 'hands on' with their new self-care regime.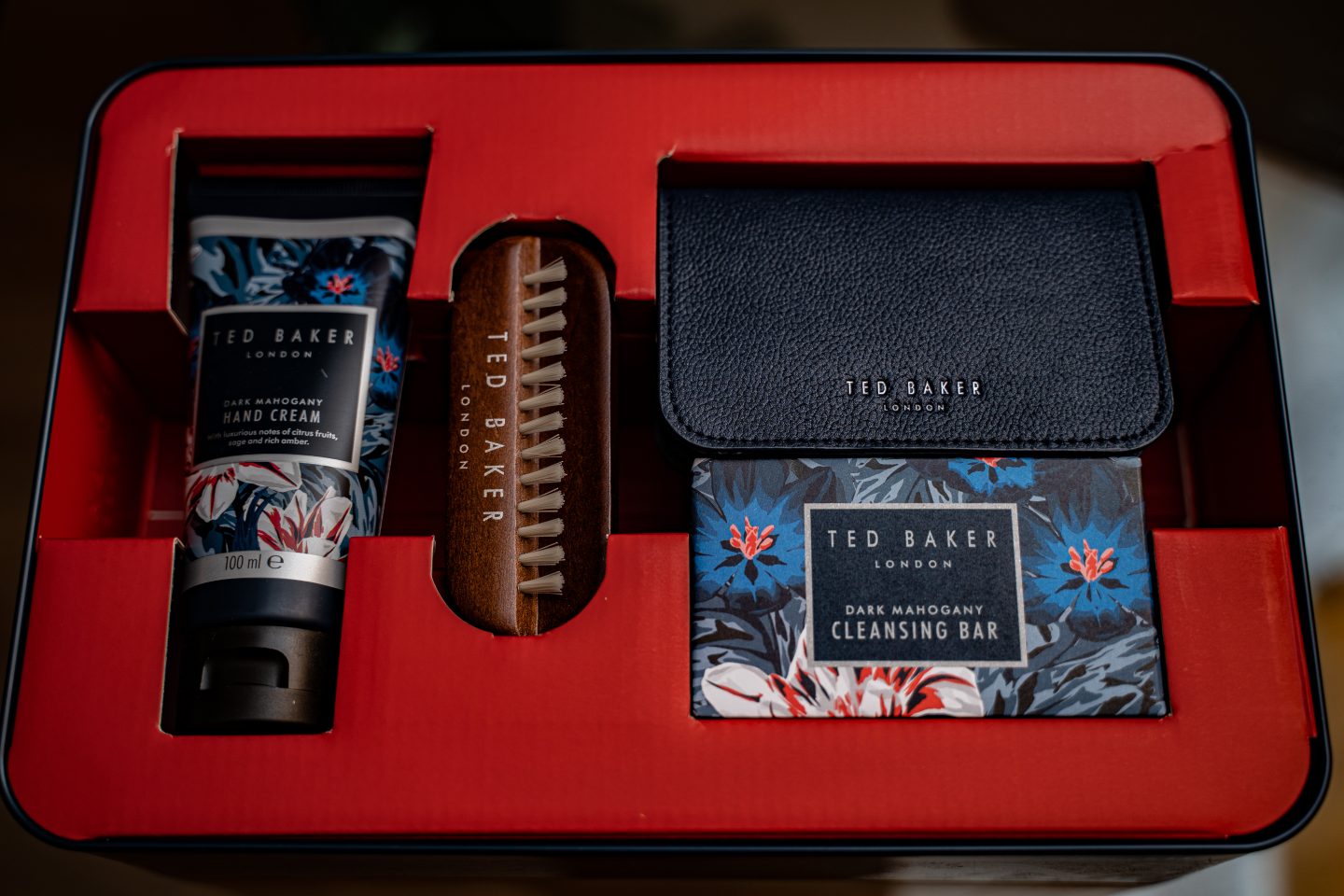 For those who absolutely love all the grooming varieties there's the "Ted about Town" gift set, featuring their anti-perspirant, hair & body wash, cleansing bar and body spray. There are two distinctive fragrances in the set to spoil you with choice. And to top it off you get all of the above housed in a brilliant leather wash bag, to have your new grooming gifts with you in your travels. Both gift sets are available at Boots and part of their 3 for 2 mix & match offer.
8) Bulldog Skincare Bodycare Collection
It wouldn't be Christmas without some of the nations best value for money skincare. Bulldog skincare doesn't just tick our boxes for it's value for money. They're an ethical brand, pushing their positive impact on planet earth, as well as having a product that delivers exceptional quality and results.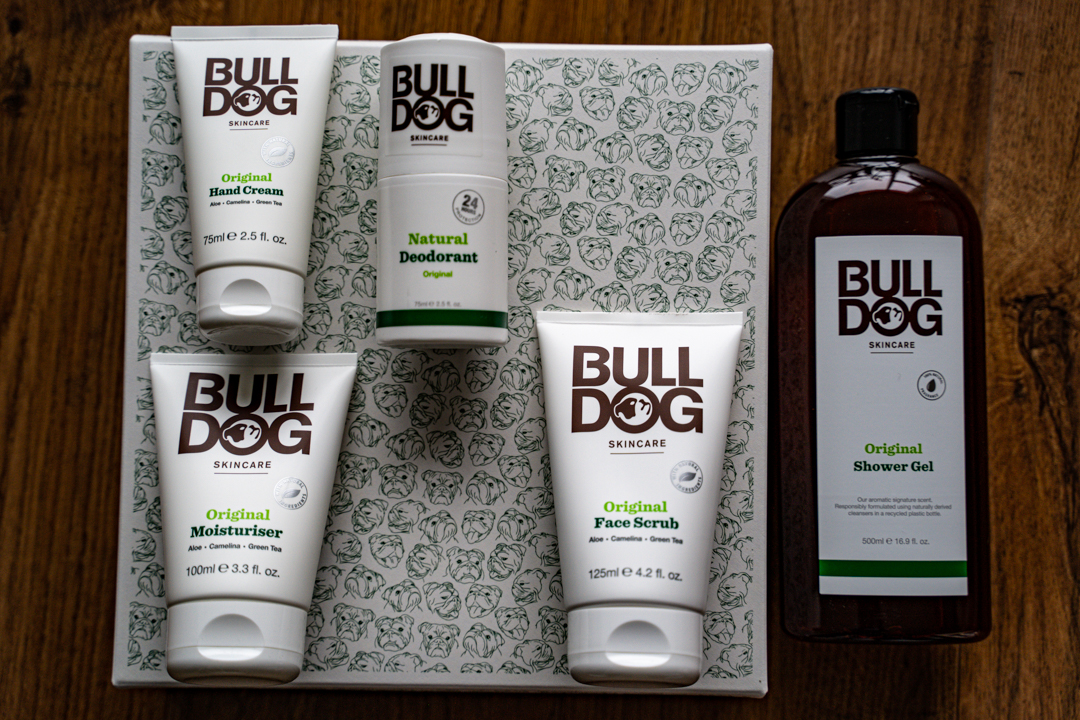 For Christmas it's all about the Bulldog gift sets and one that stands out is their Bulldog Bodycare Collection set. Inside the lovely packaged box is their original classics, such as their original face scrub, hand cream, moisturiser, natural deodorant and shower gel. All smell great, work great and a good stocking filler piece for the skincare conscience.
9) Buffalo Trace Bourbon Whiskey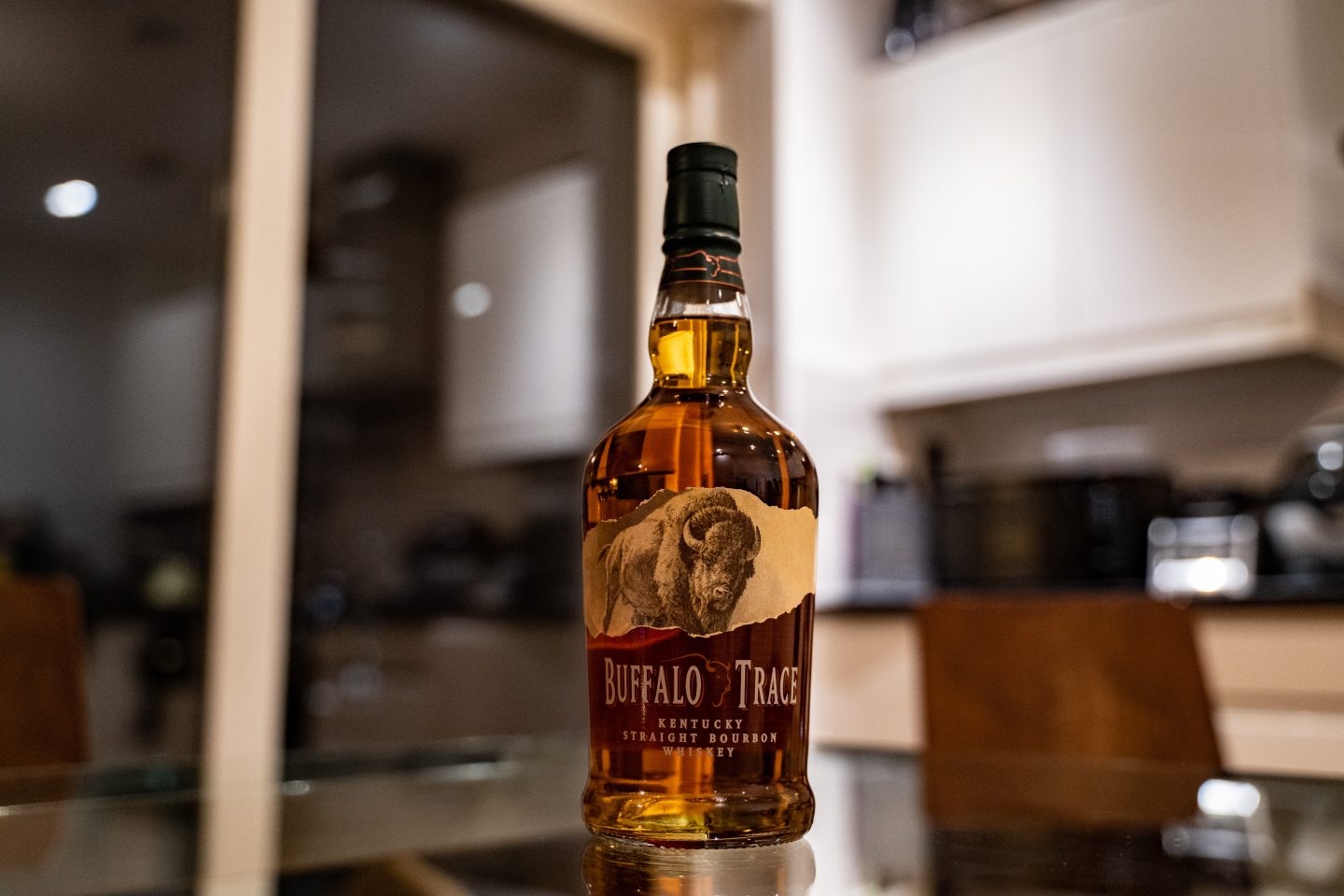 Back to the good old spirit gifting and straight from Kentucky is the Buffalo Trace whiskey. It's got one of the best distilleries in the United States and its whiskey reflects that magnificence when it comes to colour and flavour.
For those that love the American variety of whiskey and enjoy a good cocktail, Buffalo Trace is one to gift them this year. It's easy on the palate and makes a great old-fashioned cocktail too.
10) Eagle Rare bourbon whiskey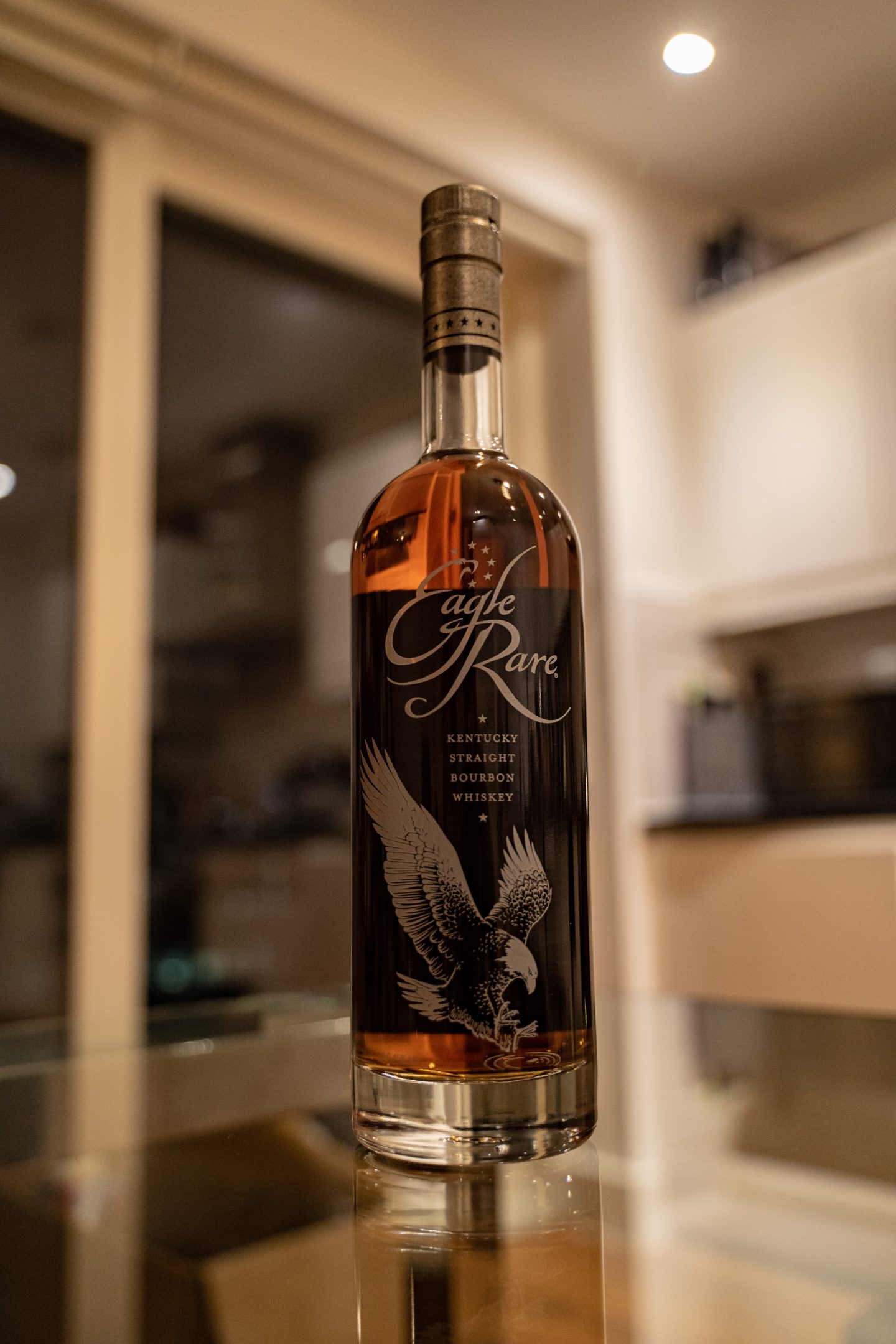 We stay in Kentucky, US but move to another flavoursome bourbon called Eagle Rare. Distilled by the same Buffalo Trace distillery but Eagle Rare stays in the barrel a little longer than usual, not coming out to the world till at least 10 years later.
The result is a darker orange colour to the liquid, with strong notes of orange peel, honey, oak and toffee. This is a great bourbon and another that will make the bourbon lovers very pleased.
11) Balls grooming range
Just in case gifting ideas goes balls up (pun intended) there's something that everyones, that they never knew they needed. And in steps aptly titled Balls, who have created some men's products designed to keep everything maintained (and by everything we mean the crown jewels).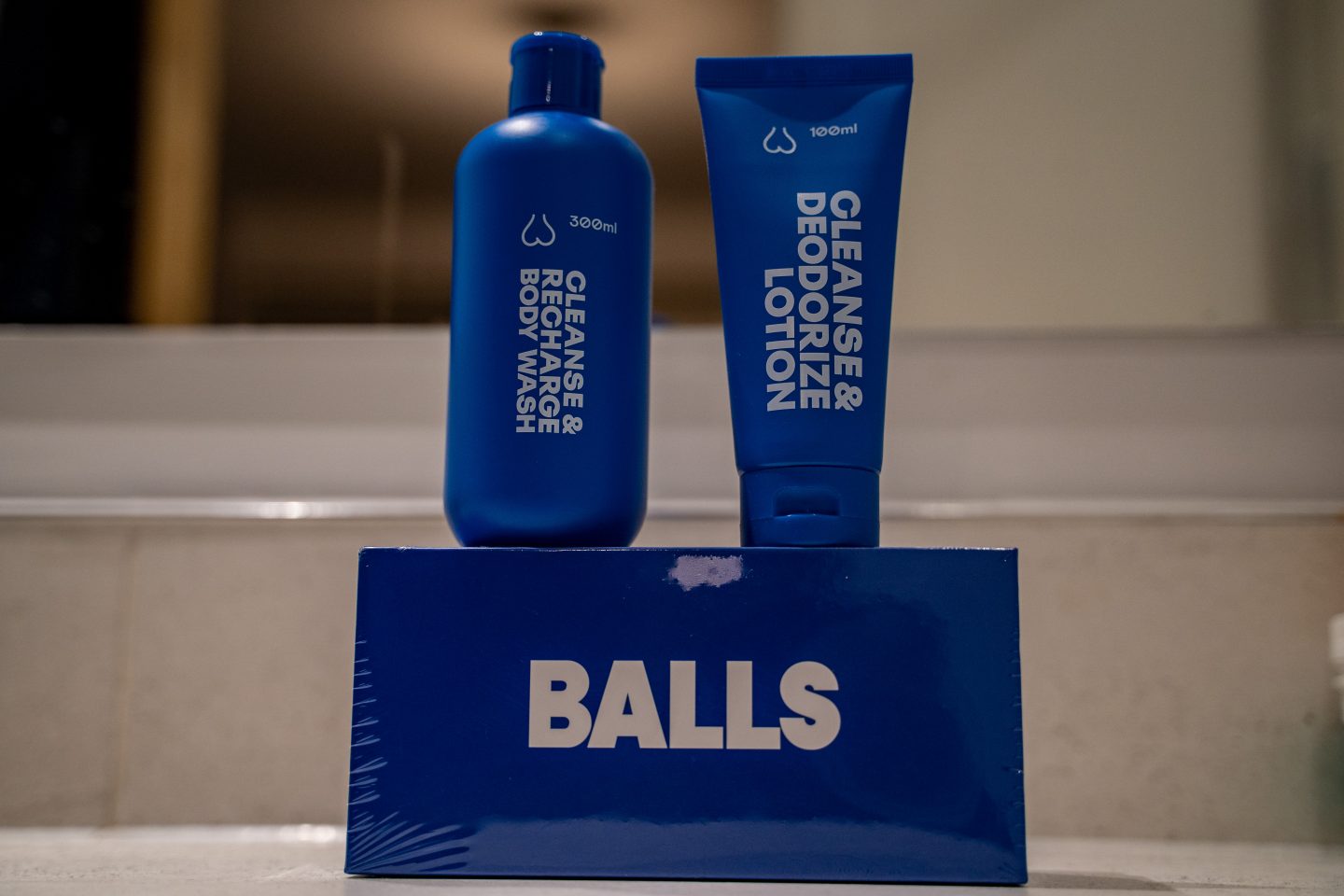 There's a trimmer, some spare safe blade to replace over time, along with lotion to moisturise the never regions post shave. For the grooming conscious, this will make a nice side gifting on the wishlist.
Christmas is the final leg of 2020 and hopefully going to be remain a positive one. So while there's still some time, check out some of the above ideas and make someone you love feel more loved then they knew they were.